Chile and Onion Scramble
Makin Brekkie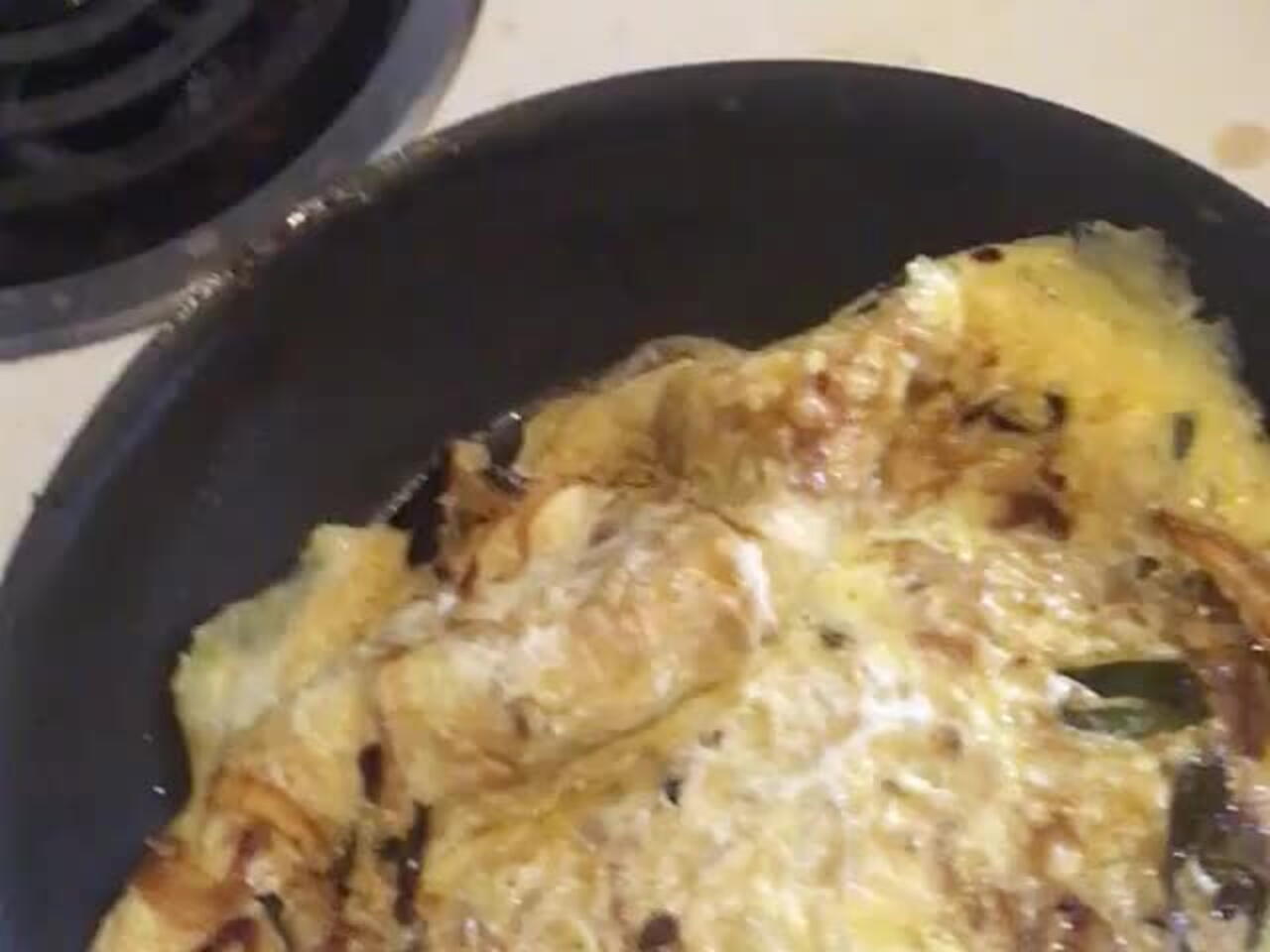 What you will need
3 eggs
1 small yellow onion
2 italian sweet green chiles
Olive oil
How to cook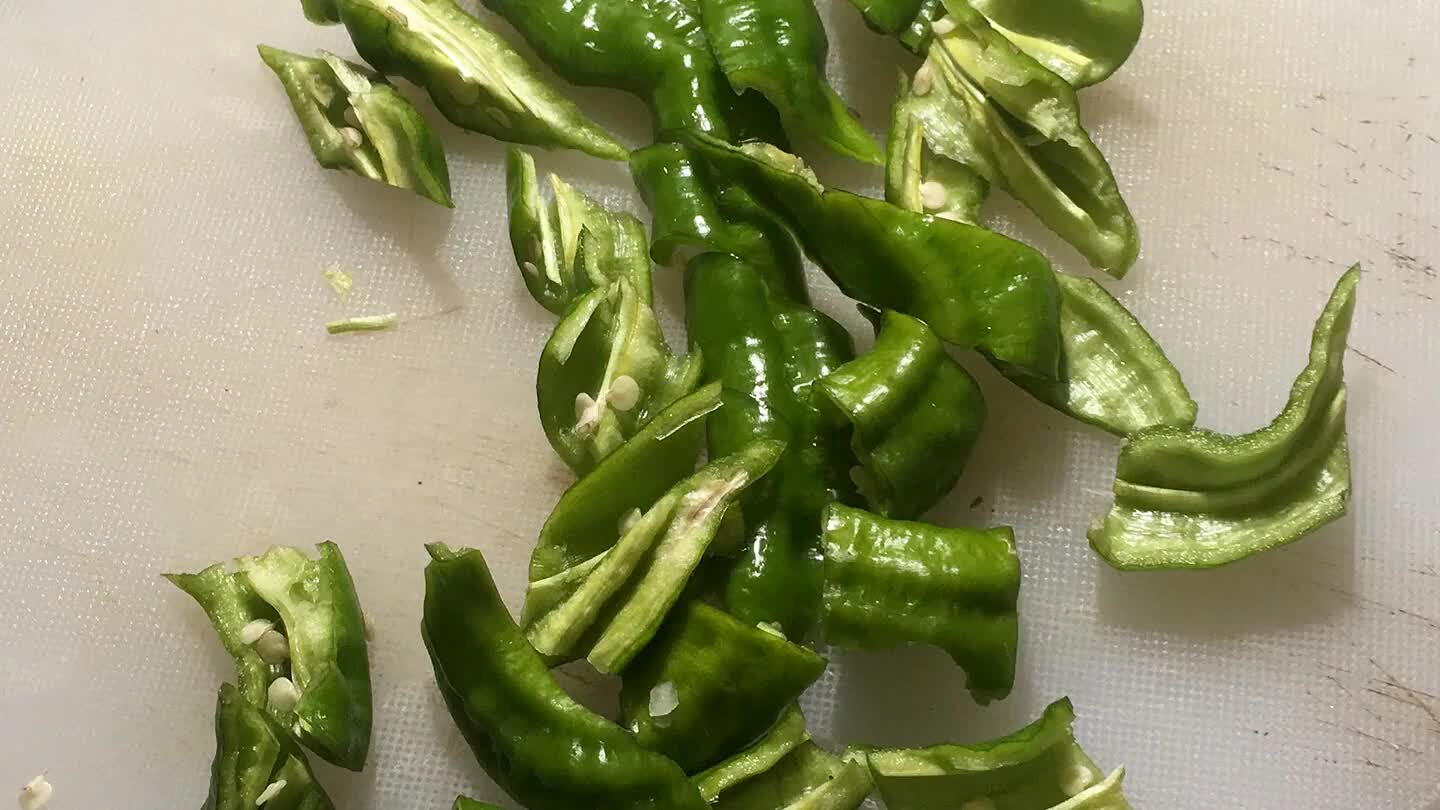 Halve the chiles, seed and chop.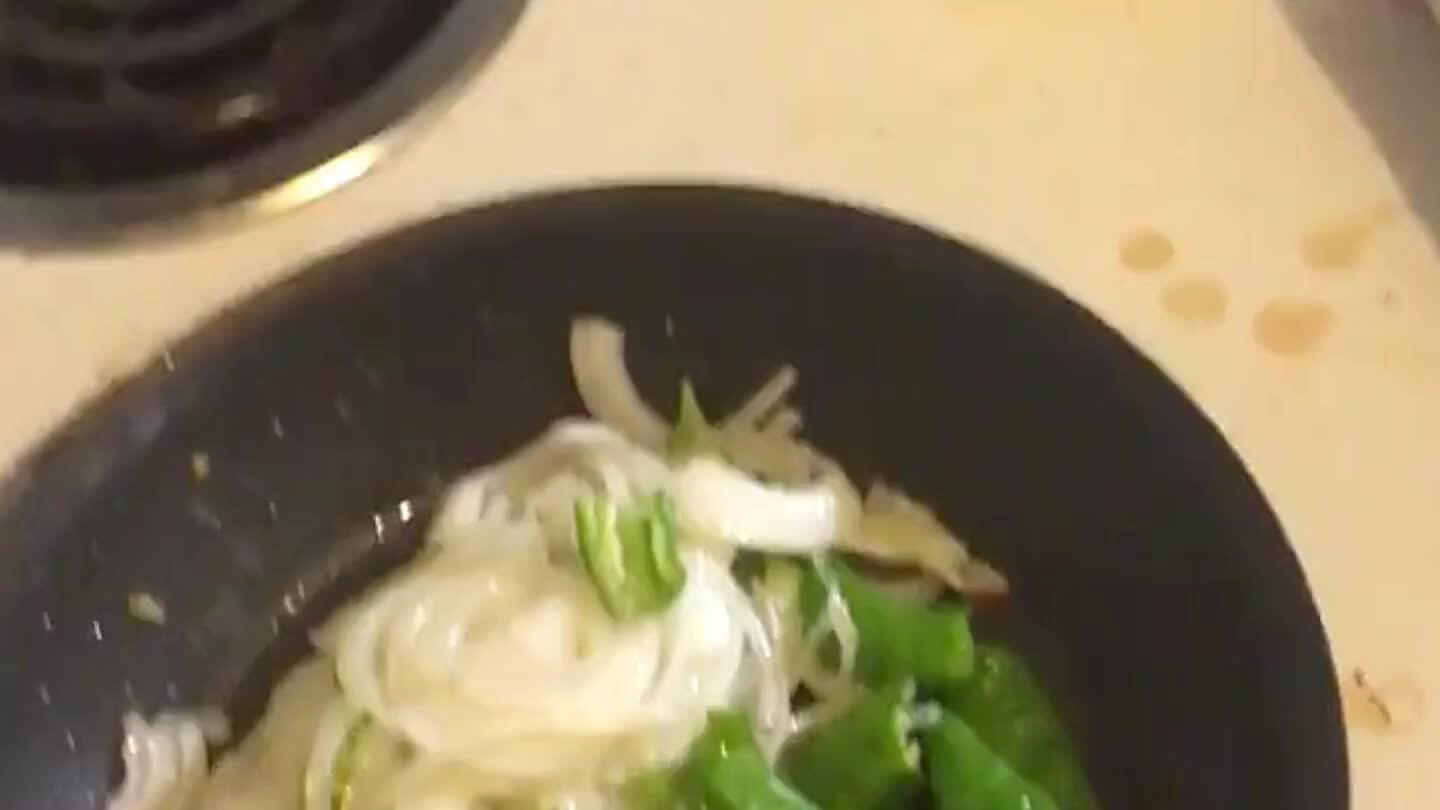 Toss with oil in a pre-heated nonstick pan over medium-low heat.
They'll cook down, over time, getting kinda soft and caramelized.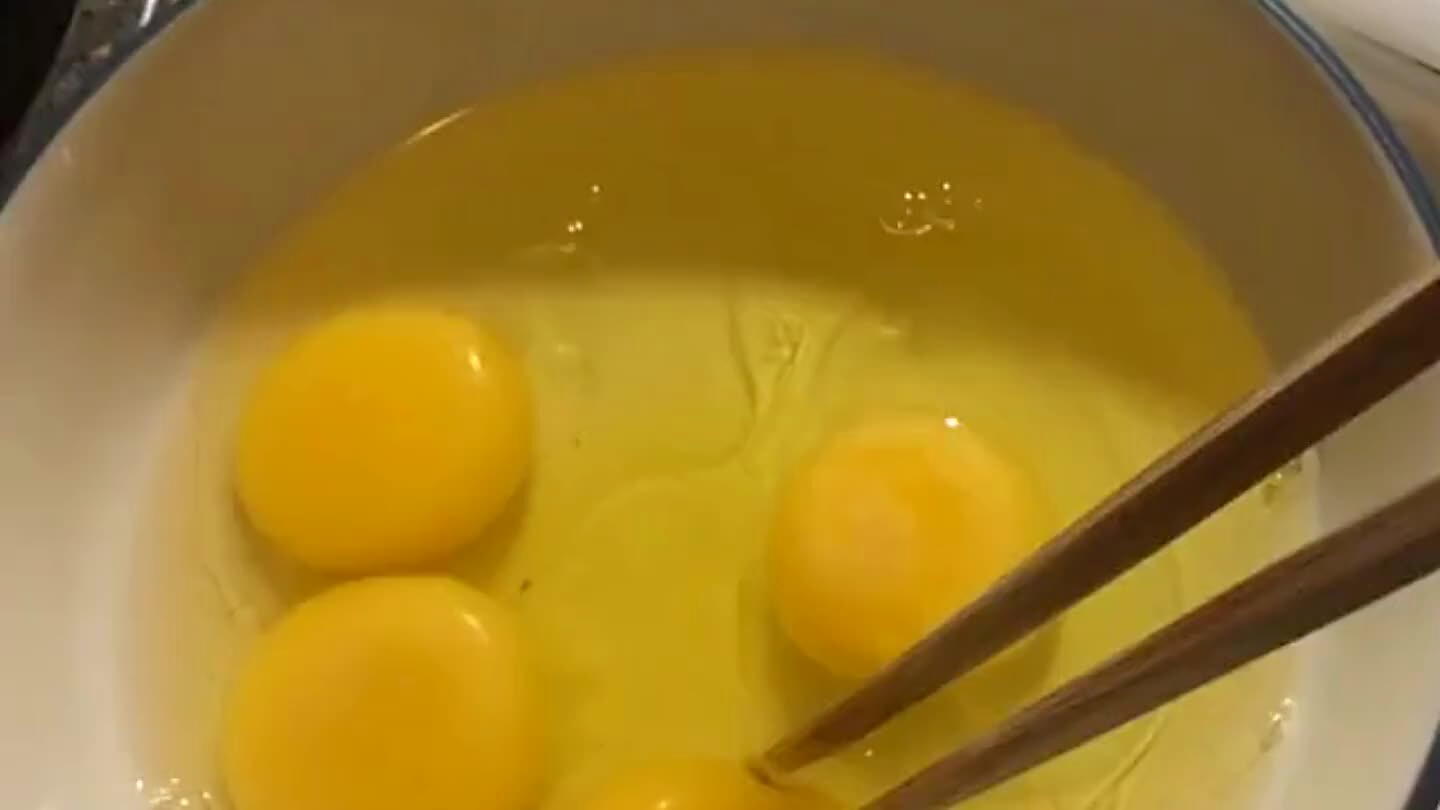 Whip up your eggs and pour them in.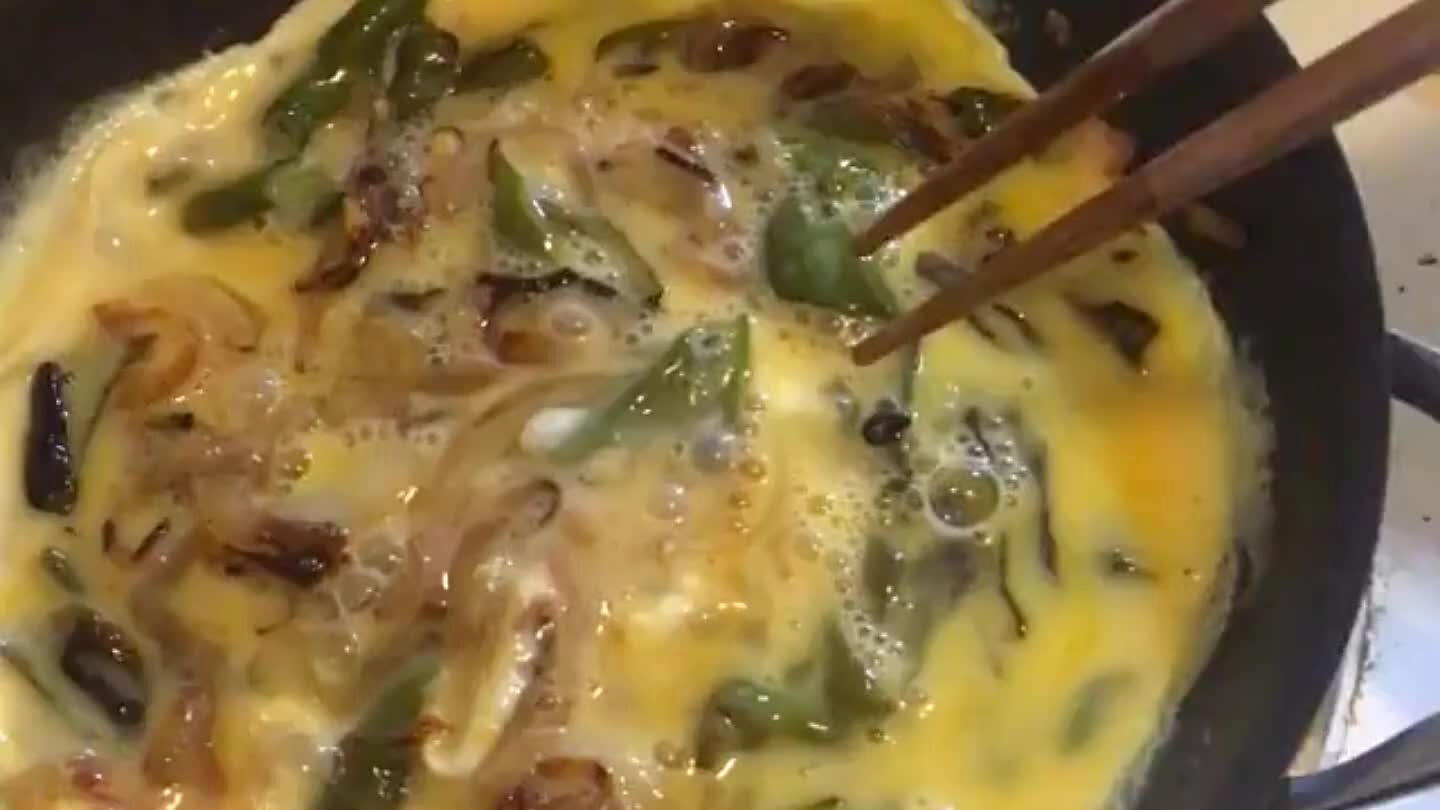 A little mixing.
Now for the flip. Make sure the edges are free, and go for it. I didn't quite make this one. Had to fix it with the sticks.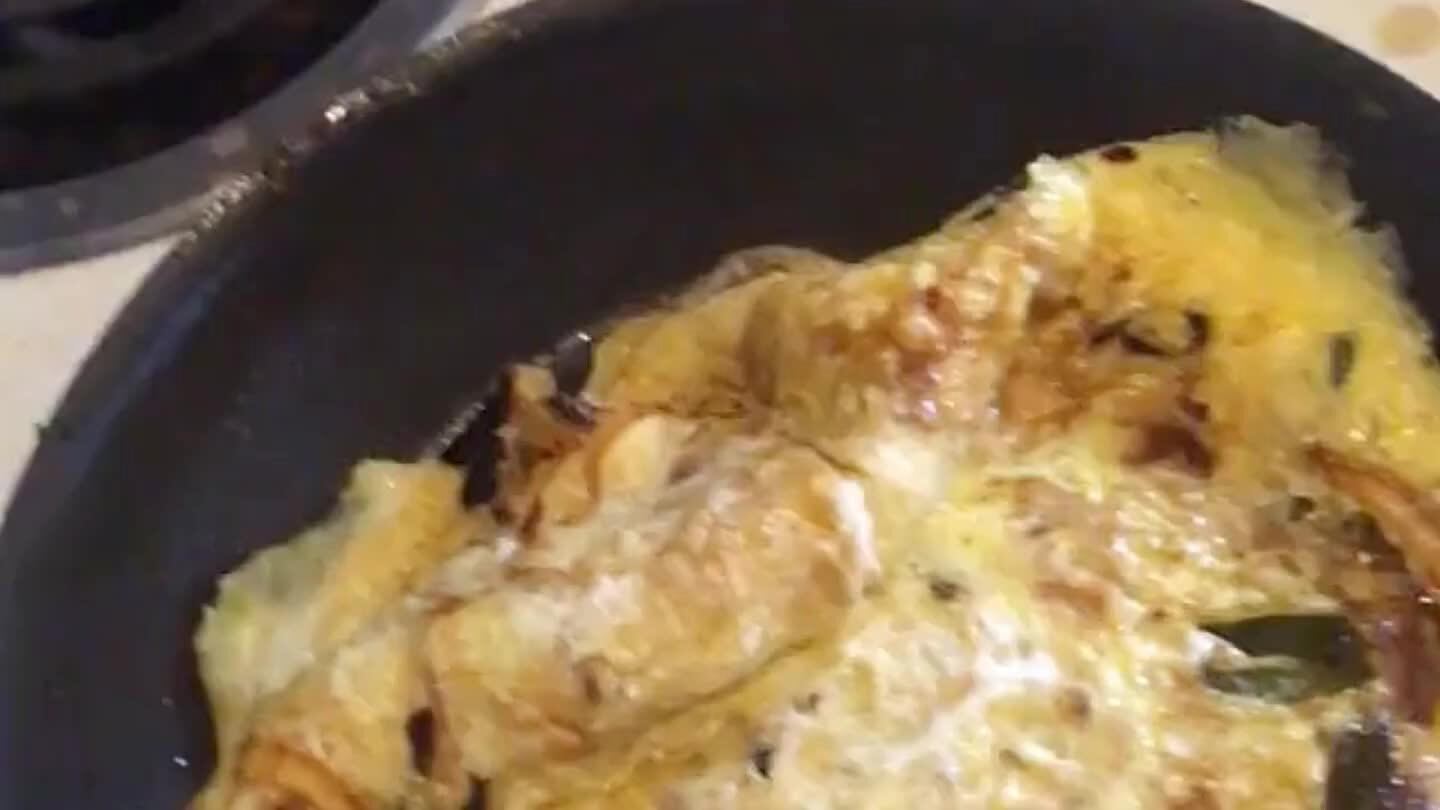 Plate with an assortment of your favorite toppings.