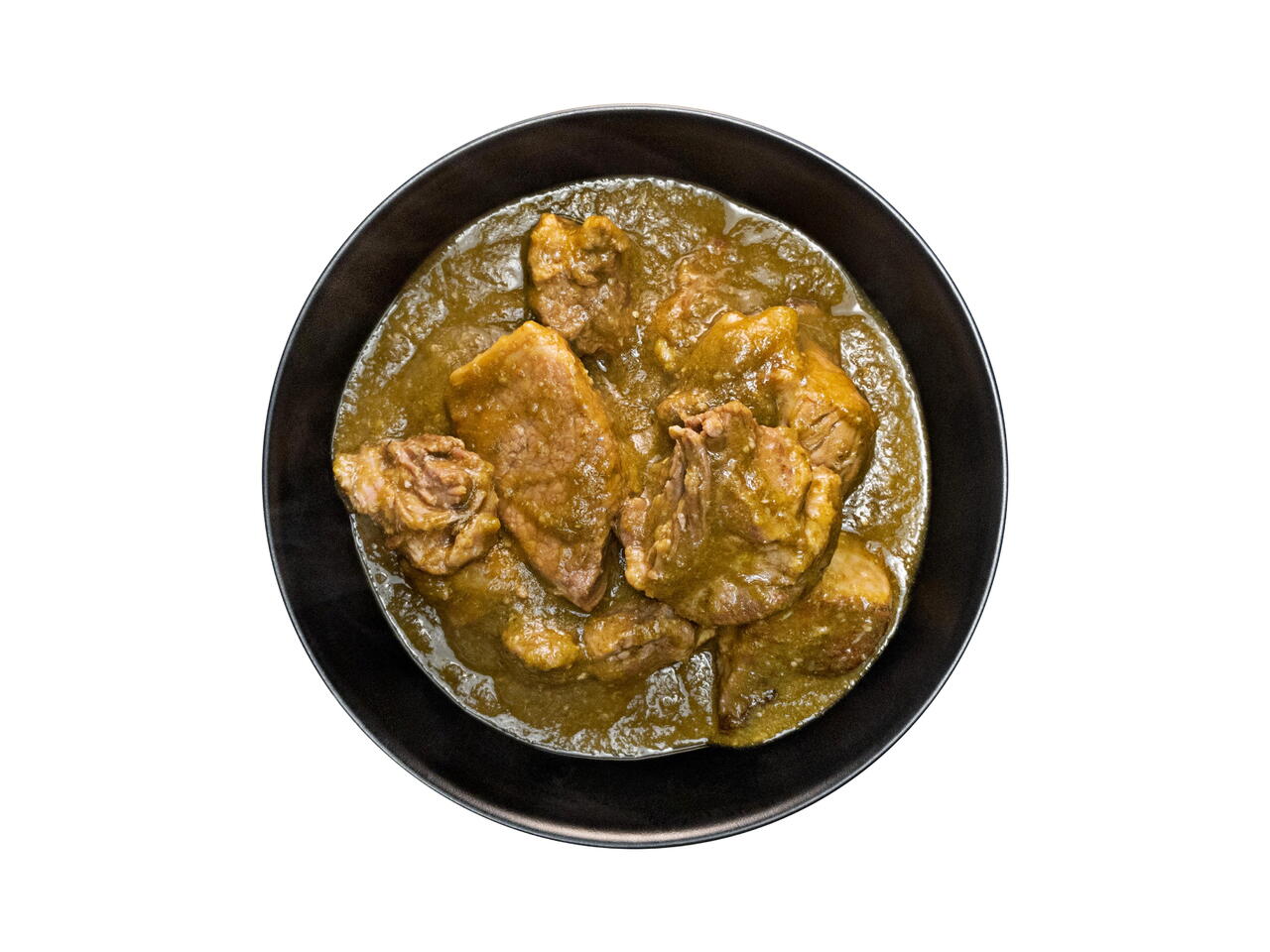 Recipe video made by Ryan
Published on 12/17/2020, viewed by 205
6 portions
85m
One of my all-time favorites. Makes a great filling for burritos, tacos or even tamales if you're feeling adventurous. Or, add some carrots and potatoes in the last 25 minutes of cooking to make for a balanced and filling stew.
What you will need
2 lb Tomatillos
1 White Onion
1 head Garlic
1/2 lb Poblano Chiles
3 lb Pork Shoulder
Ground Cumin
Cooking Oil
1 bunch Cilantro
Salt
Black Pepper
(Nutritional facts 125 calories, 5.03 g fat, 9.44 g carbohydrates, 11.33 g protein, 34 mg cholesterol, 252 mg sodium)
How to cook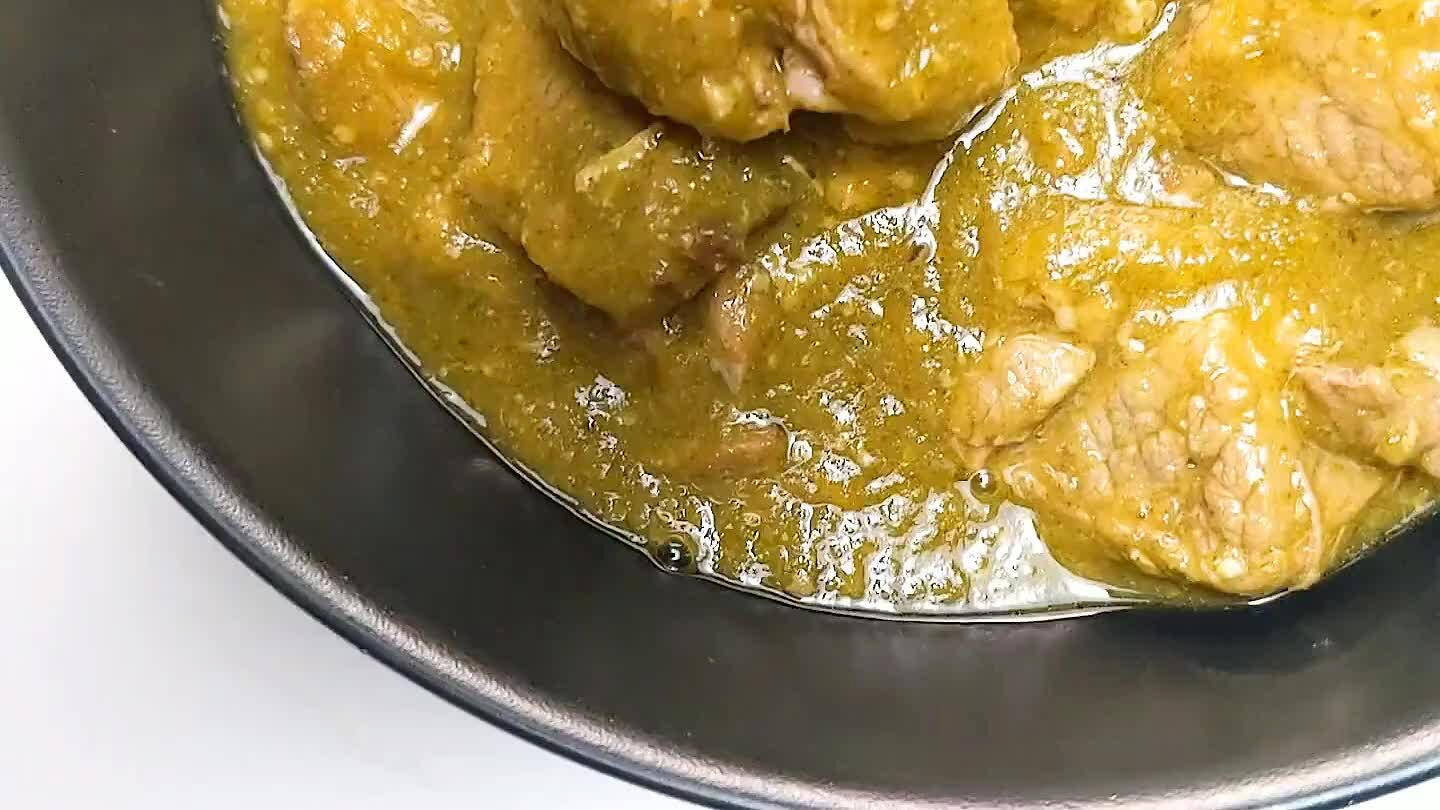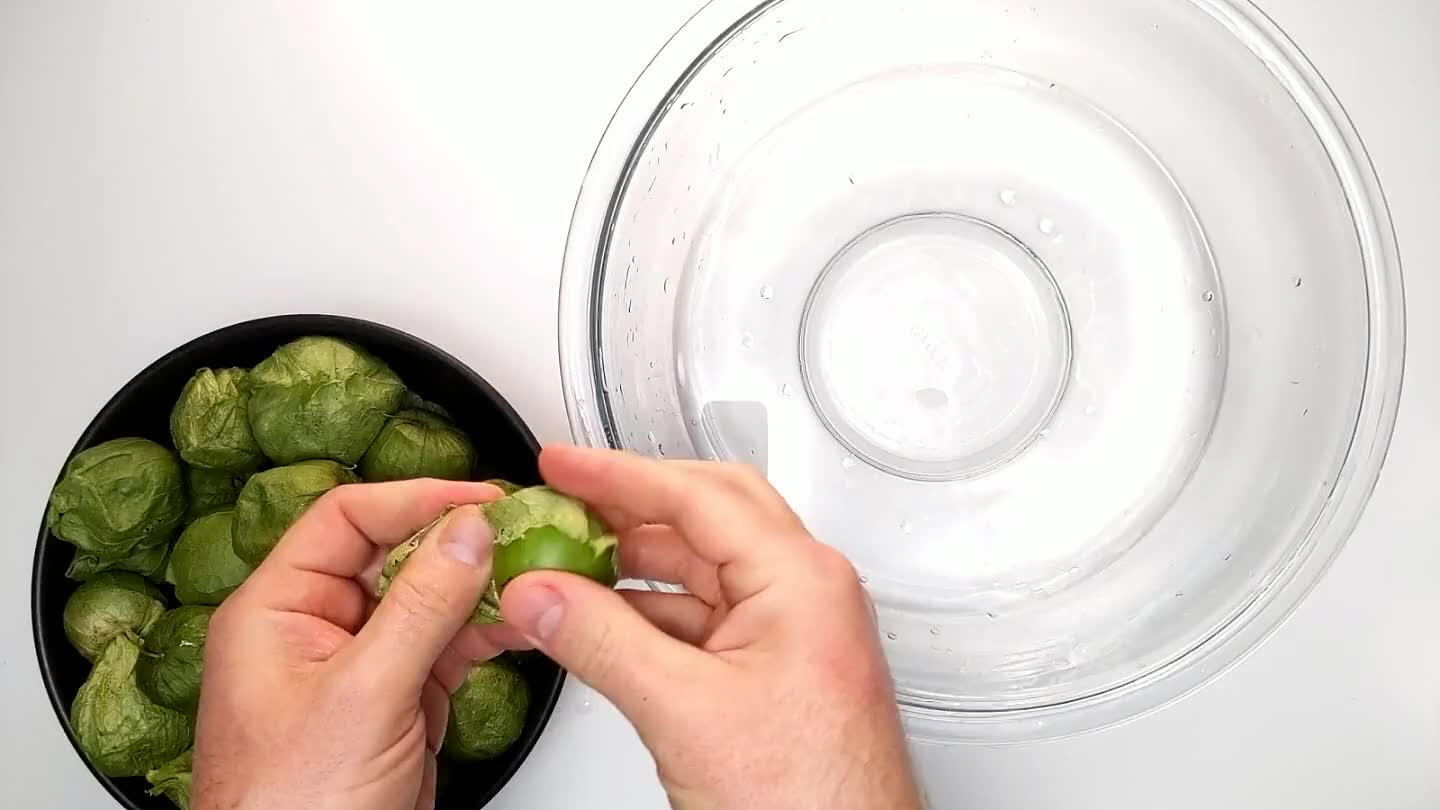 Peel away and discard the husk from the tomatillos, then rinse them in cold water.
Slice the onion and garlic in half to expose the flesh as much as possible.
Line a baking sheet with parchment or silicone. Place the tomatillos, onion, garlic and green chiles on the baking sheet.
Roast the vegetables for about 45 minutes, or until tomatillos and chiles are beginning to darken. Around half way through cooking, flip the green chiles over to get a more even roast.
Dice the pork shoulder into large, rough chunks, about 1" or 2" wide.
Heat some cooking oil in a heavy skillet over high heat. When the oil begins to shimmer, begin adding the pork chunks in batches, browning each chunk on at least 2 sides without crowding the pan. As the pork chunks finish cooking, transfer them to a holding platter to rotate more in.
Once all of the pork chunks are browned, transfer them to a pot that's large enough to hold them all.
Add the cumin and stir to coat and distribute.
Add a hearty pinch of salt and a few turns of fresh black pepper.
When the vegetables are done roasting, seal the peppers up in an airtight container and set them aside for 5-10 minutes. This will make them easier to peel. Remove them from the container and remove the stem, seeds and the thin plastic-like skin.
Remove and discard the peel and roots from the onion and garlic. The garlic should be tender enough that simply squeezing the whole head will eject the cloves from their cocoons.
Transfer all of the roasted vegetables into a blender or food processor.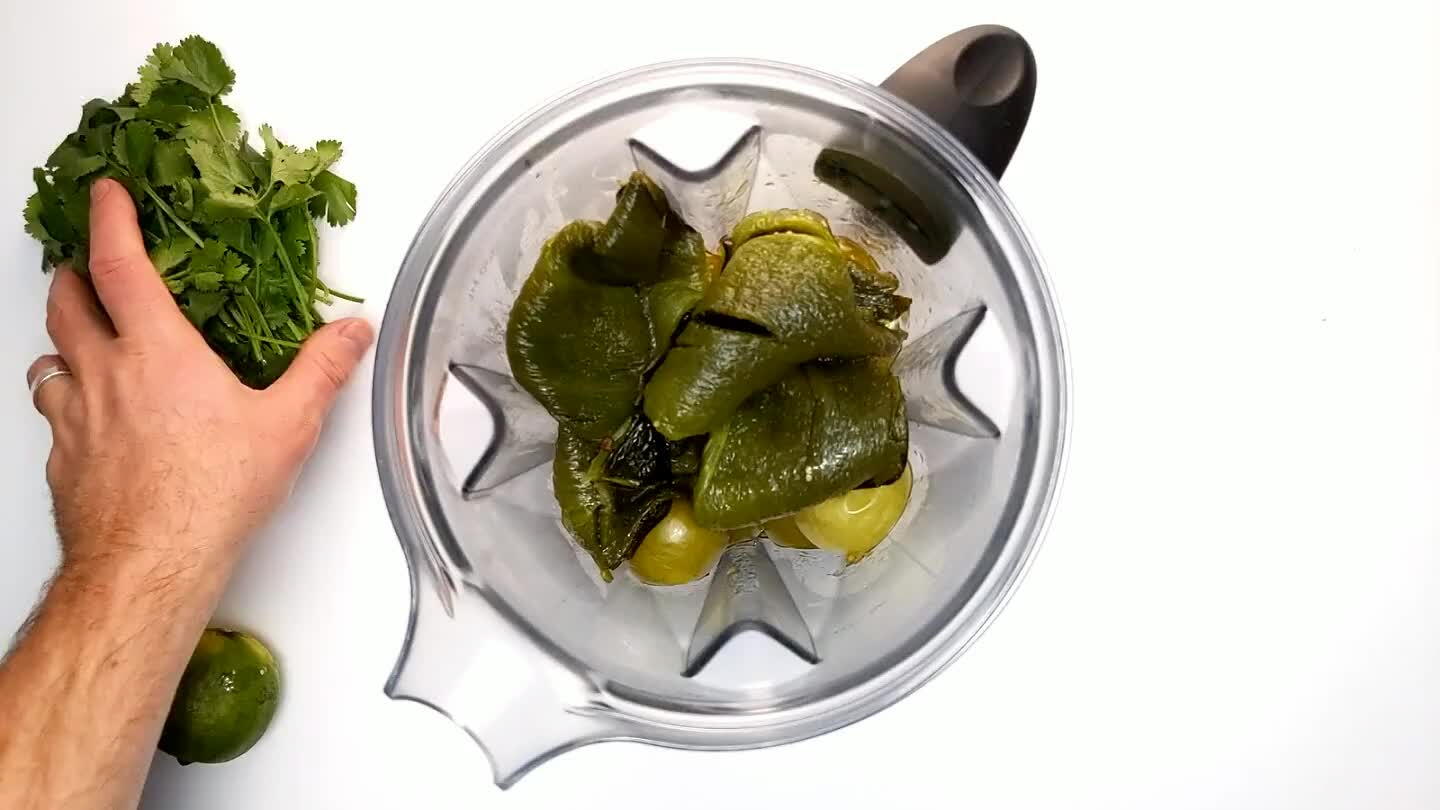 Add the washed and trimmed cilantro.
Halve the lime and squeeze in the juice. Watch out for seeds.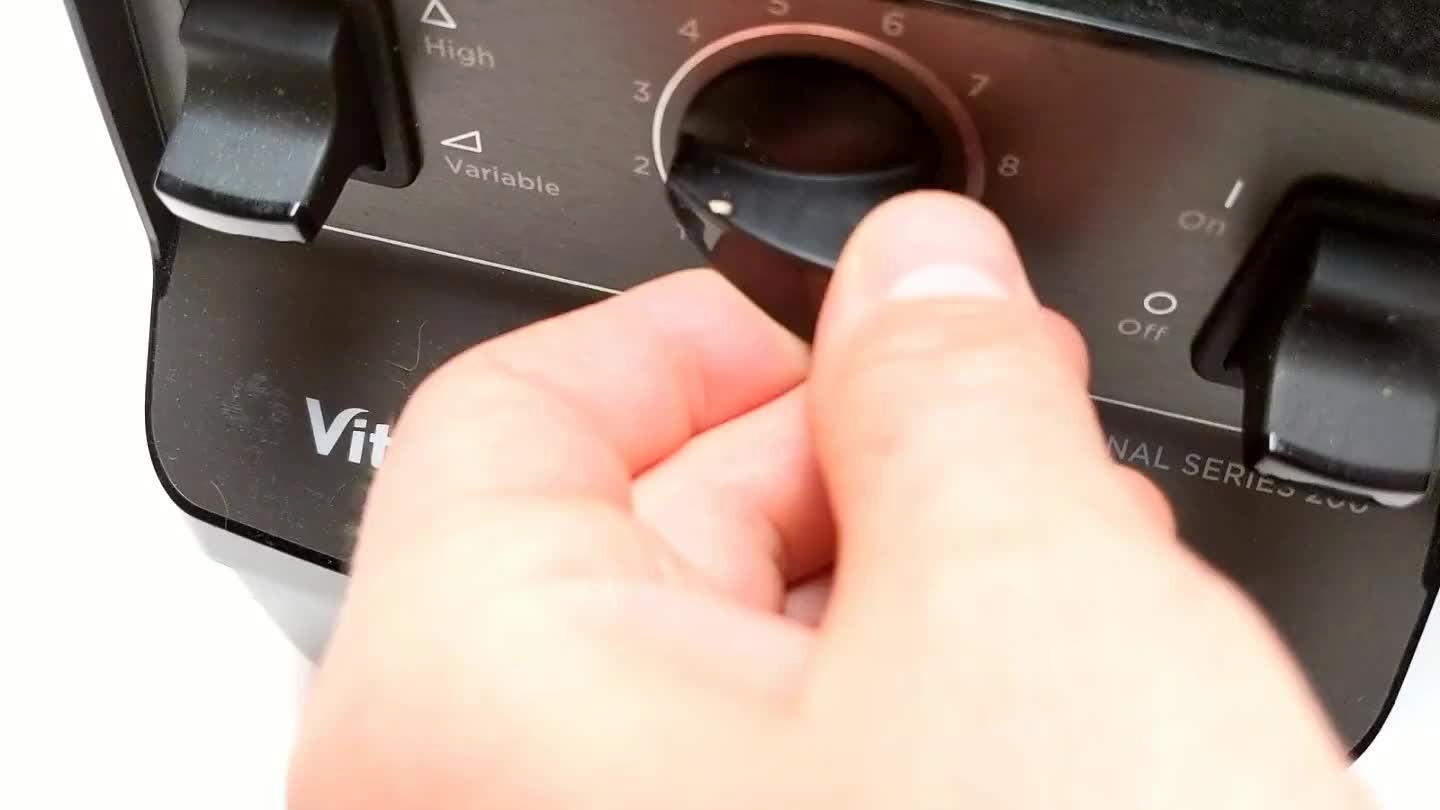 Blend on high until smooth. Careful, blending hot materials can generate enough pressure to blow the top off of your blender and leave you scraping salsa off of the ceiling. At this point, you've made a delicious tomatillo salsa and you should feel free to sneak a portion away for some chip dipping action.
Pour the tomatillo puree in with the pork chunks.
Bring to a gentle simmer and cover. Simmer for about 45-60 minutes or until the pork is fork tender.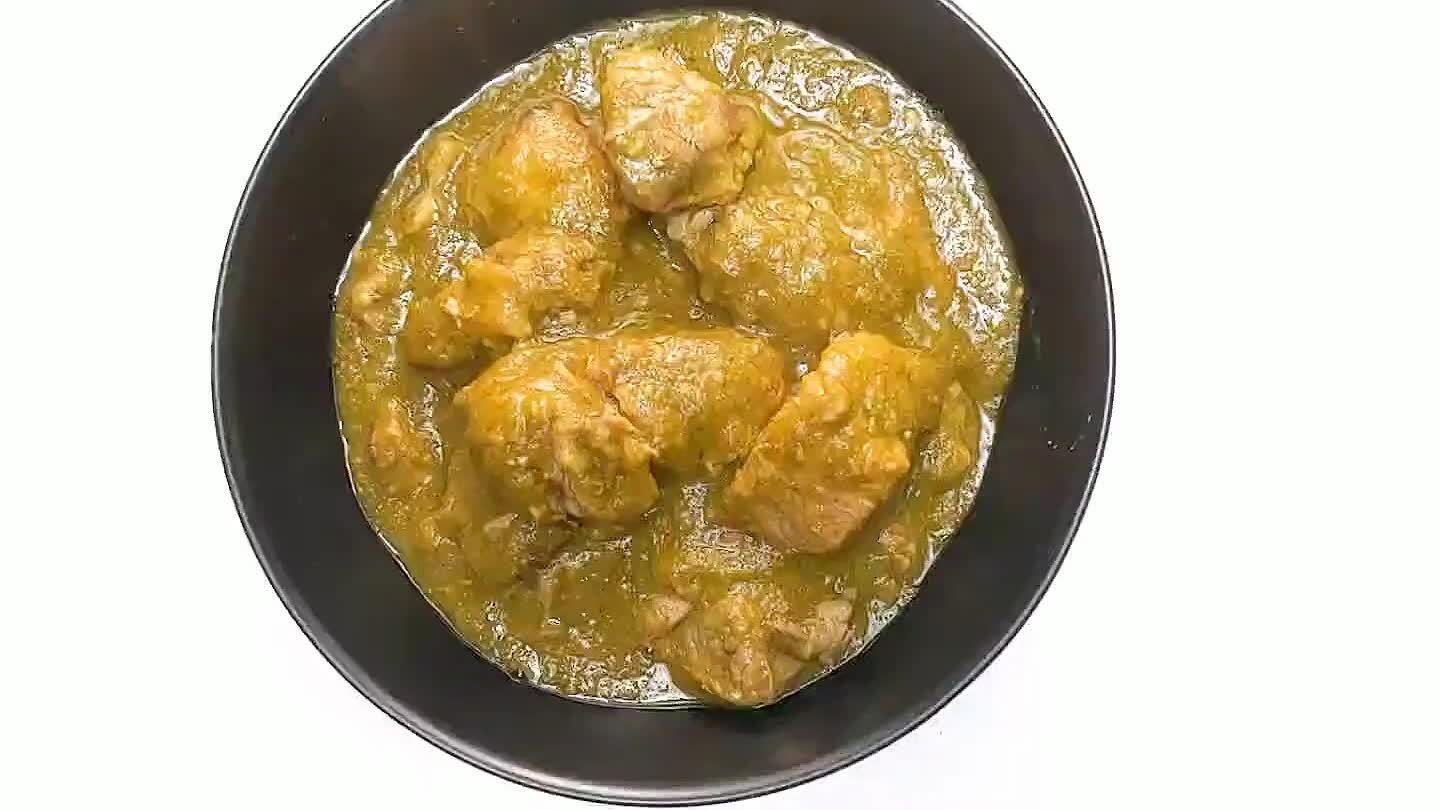 Comments