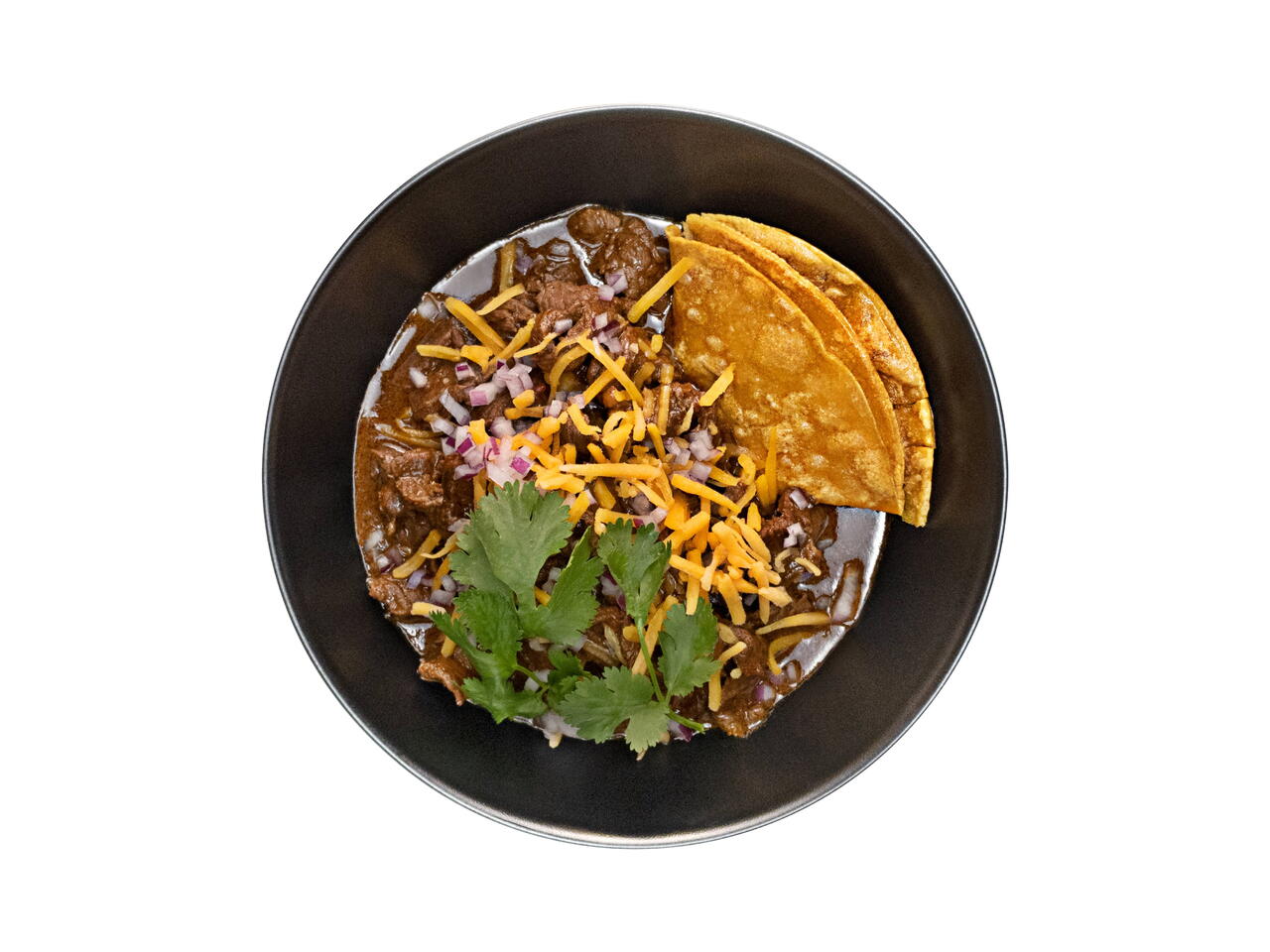 4 portions
60m
Tender chunks of beef stewed in a complex chile sauce. This is a streamlined version of the Southwestern classic that won't leave you hurting for flavor.
What you will need
2 lb Beef Chuck
3 dried Chipotles
2 Tbsp Olive Oil
1/2 tsp Ground Cinnamon
1 Tbsp Ground Cumin
1 Tbsp Dried Oregano
2 Tbsp Mole
1 Tbsp Apple Cider Vinegar
1 qt. Beef Broth
Salt
Black Pepper
1/2 bunch Cilantro, optional
1 Red Onion, optional
6 oz. Shredded Cheddar, optional
6 Corn Tortillas, optional
(Nutritional facts 257 calories, 13.47 g fat, 15.9 g carbohydrates, 17.37 g protein, 36 mg cholesterol, 794 mg sodium)
How to cook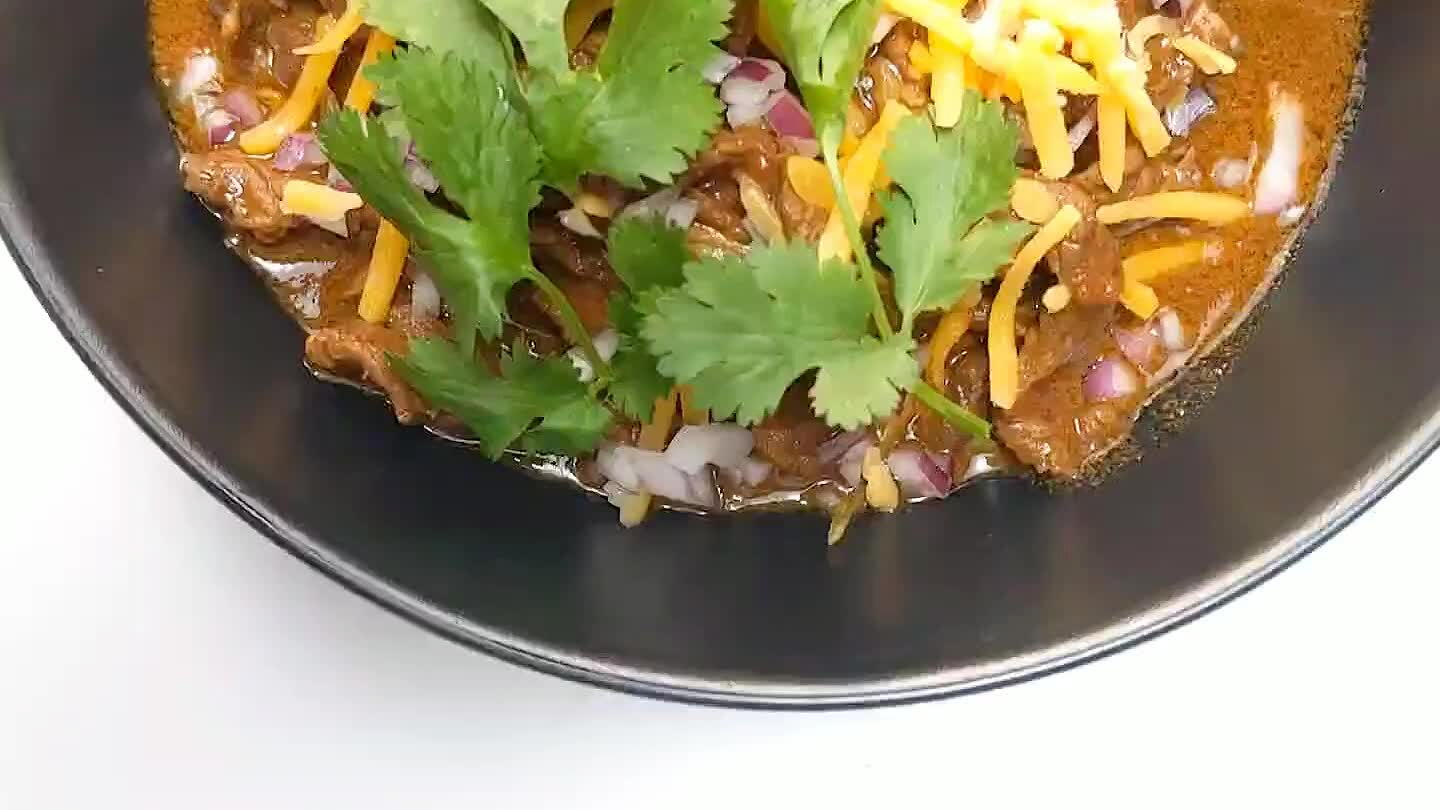 Slice the beef against the grain into thin strips.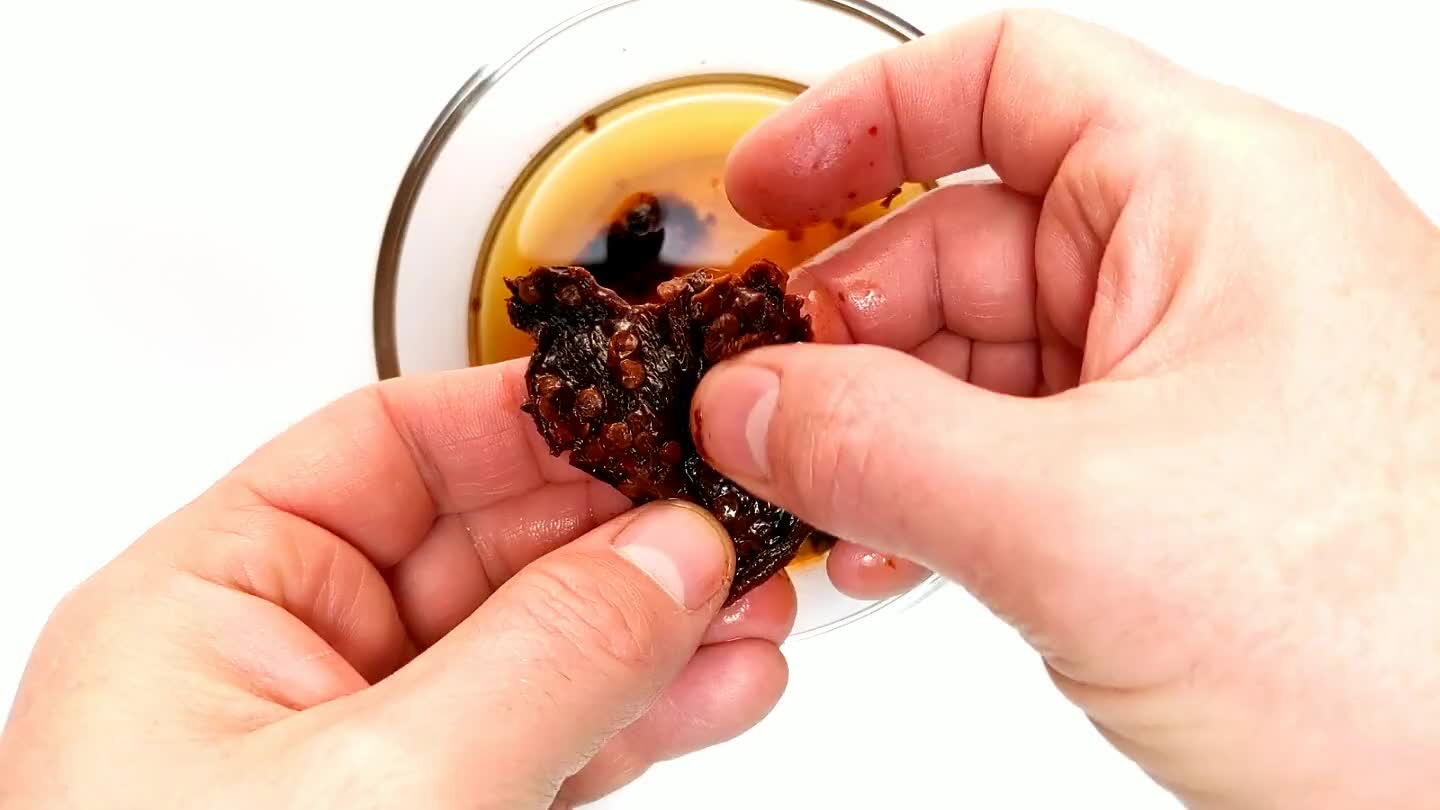 If using dried chiles, you'll want to soak them in hot water for 10 minutes or so to soften them up. Split the chiles then remove and discard the stem and seeds. Chop as finely as possible.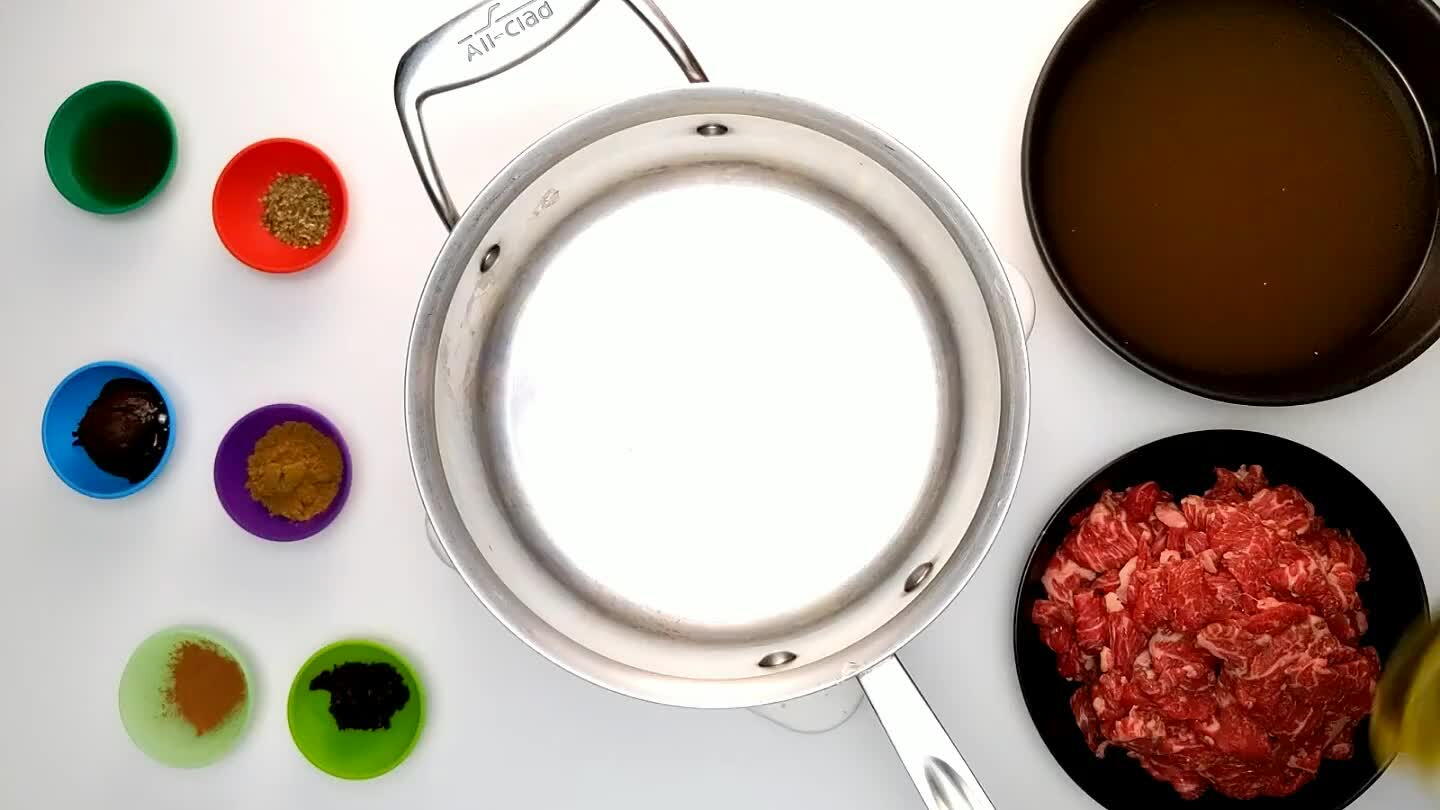 Heat the olive oil in a saucepan.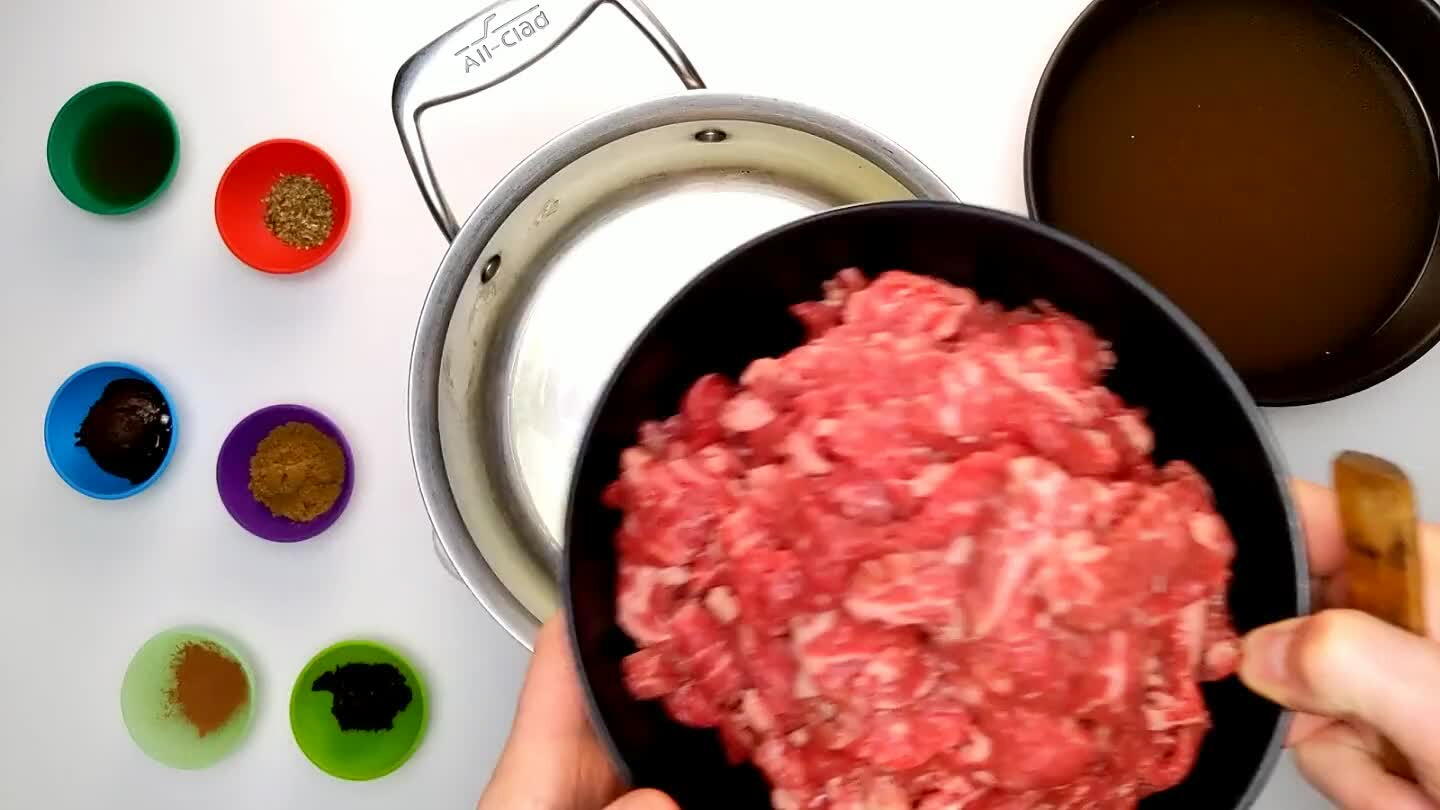 When the oil begins to shimmer and nearly smoke, add the beef.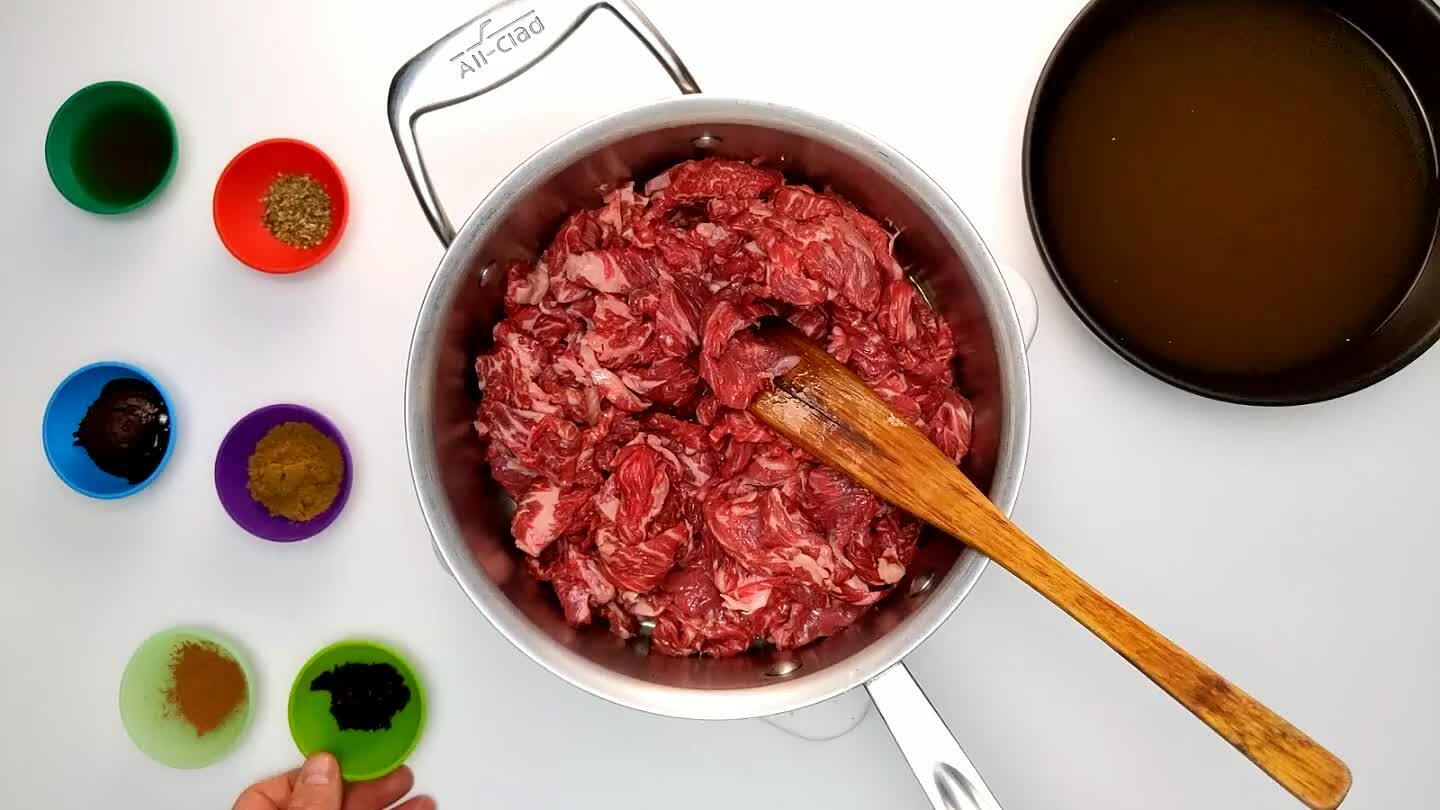 Add the chopped chipotle and stir. Cook, stirring frequently, until beef is browned.
Add the cinnamon.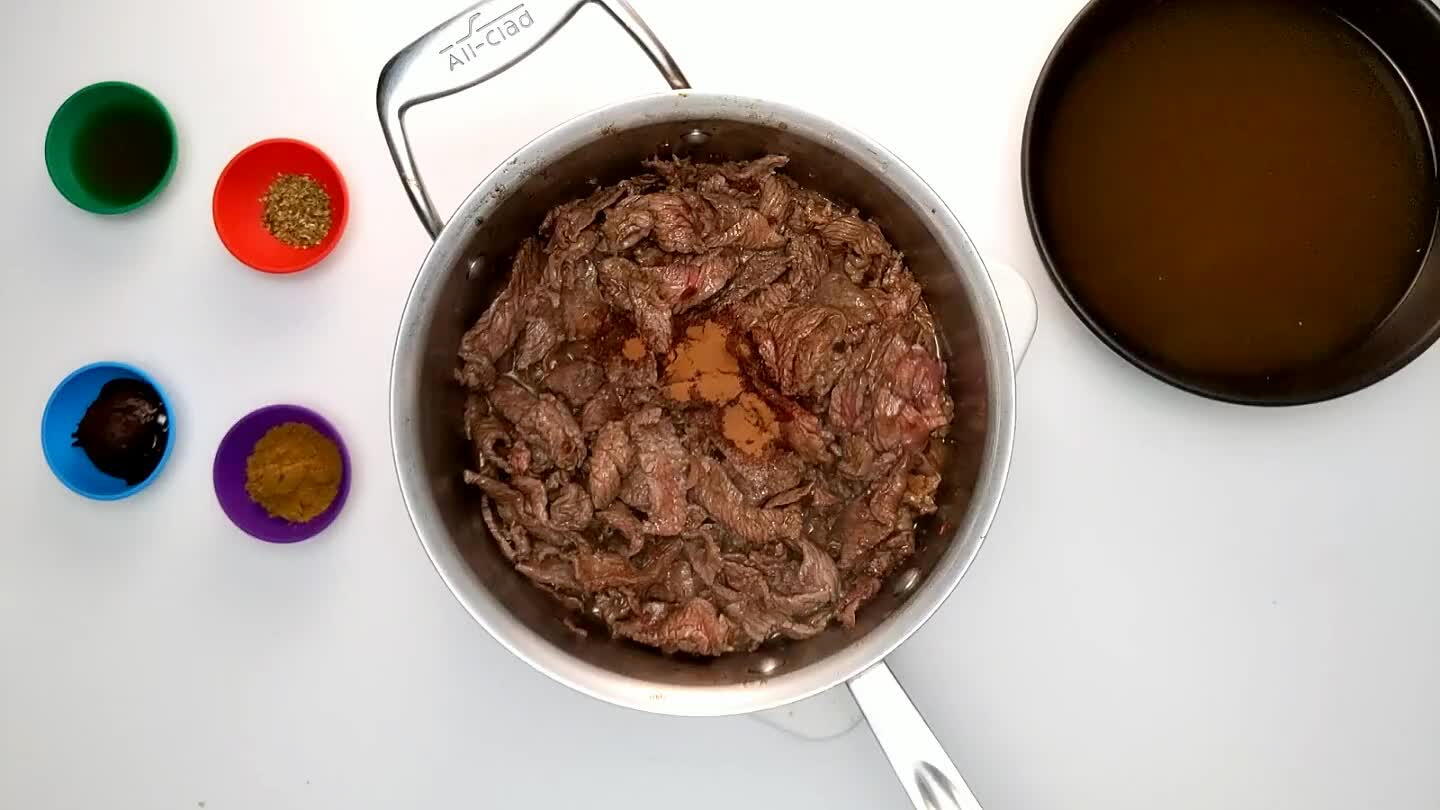 Add the cumin.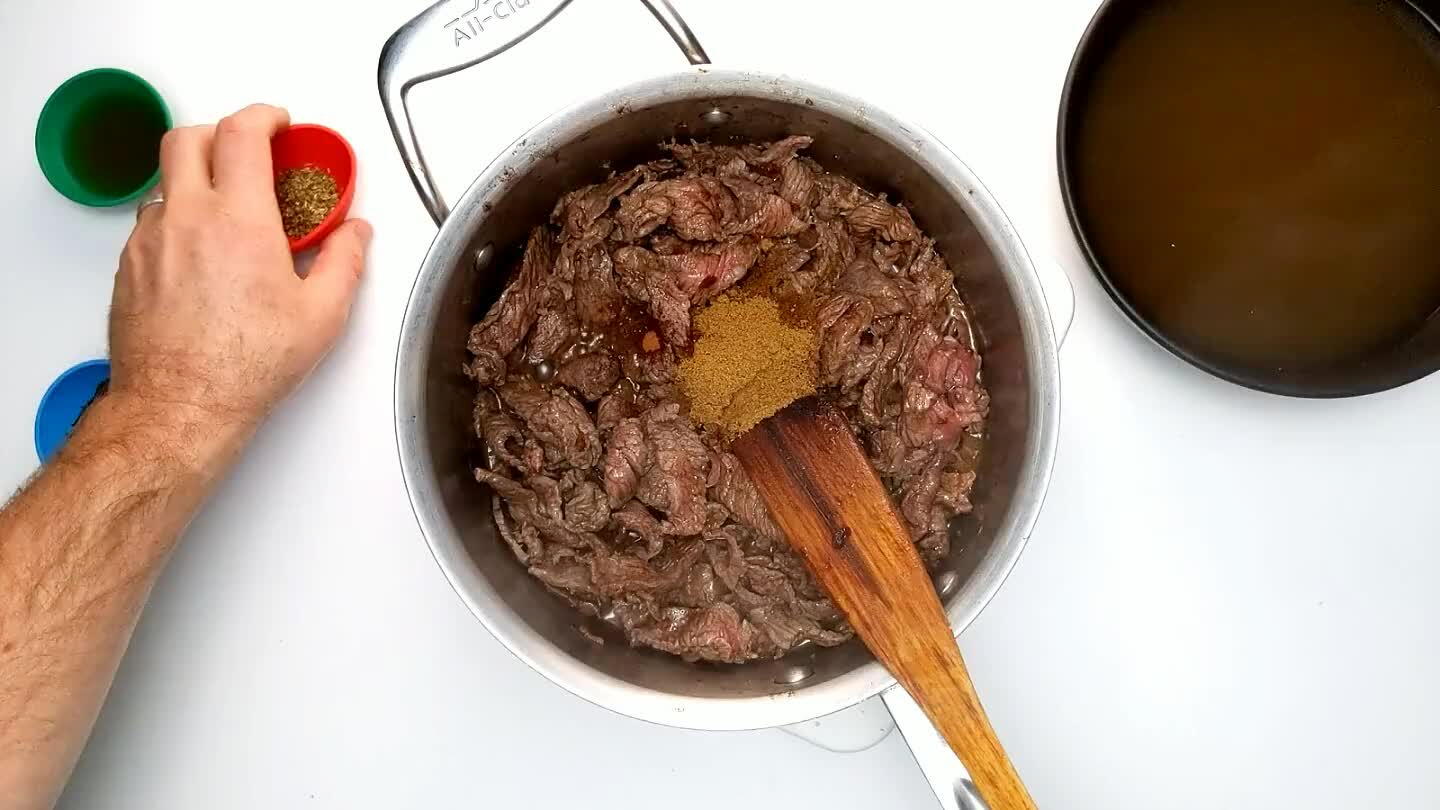 Add the oregano.
Add the mole.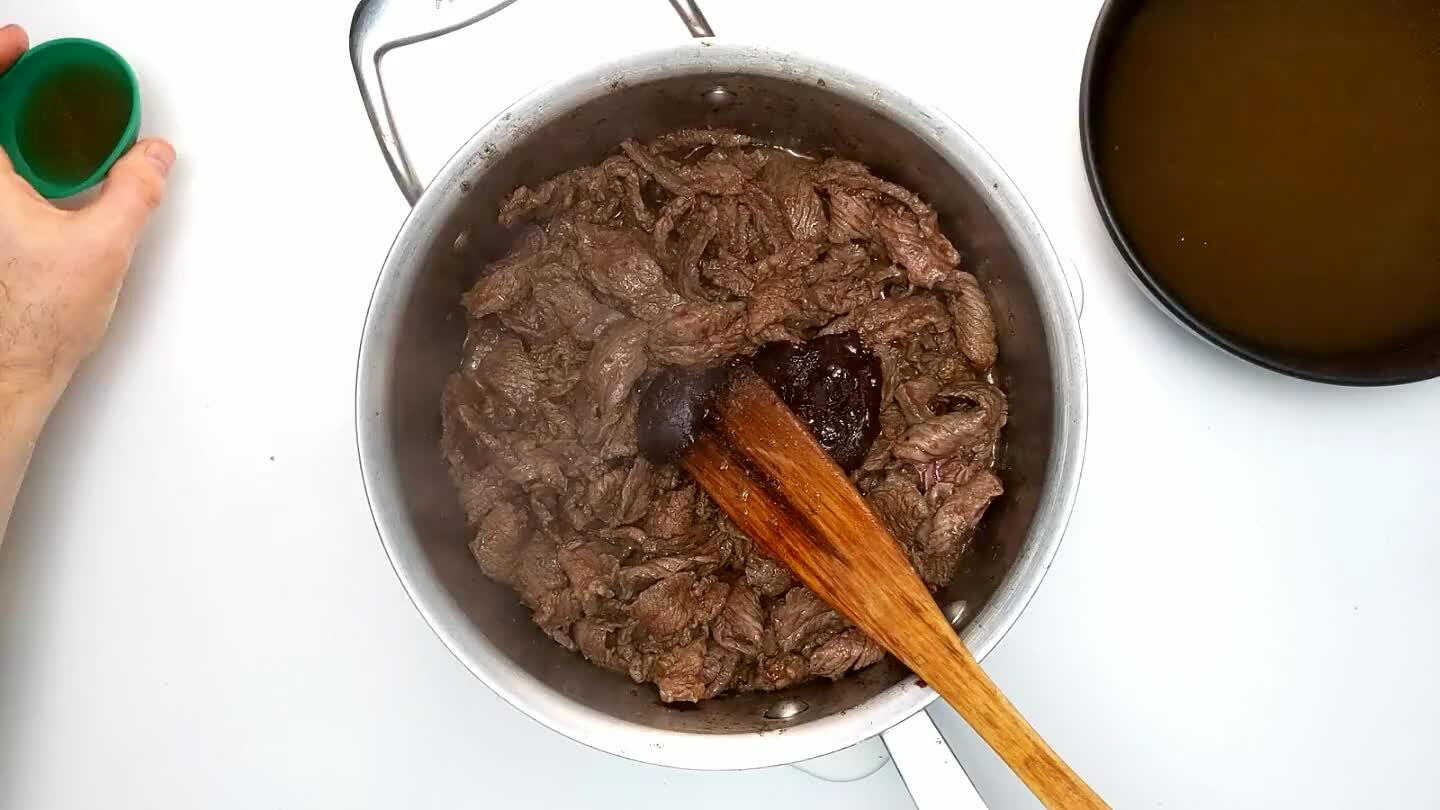 Add the vinegar and stir until the spices and mole are evenly distributed.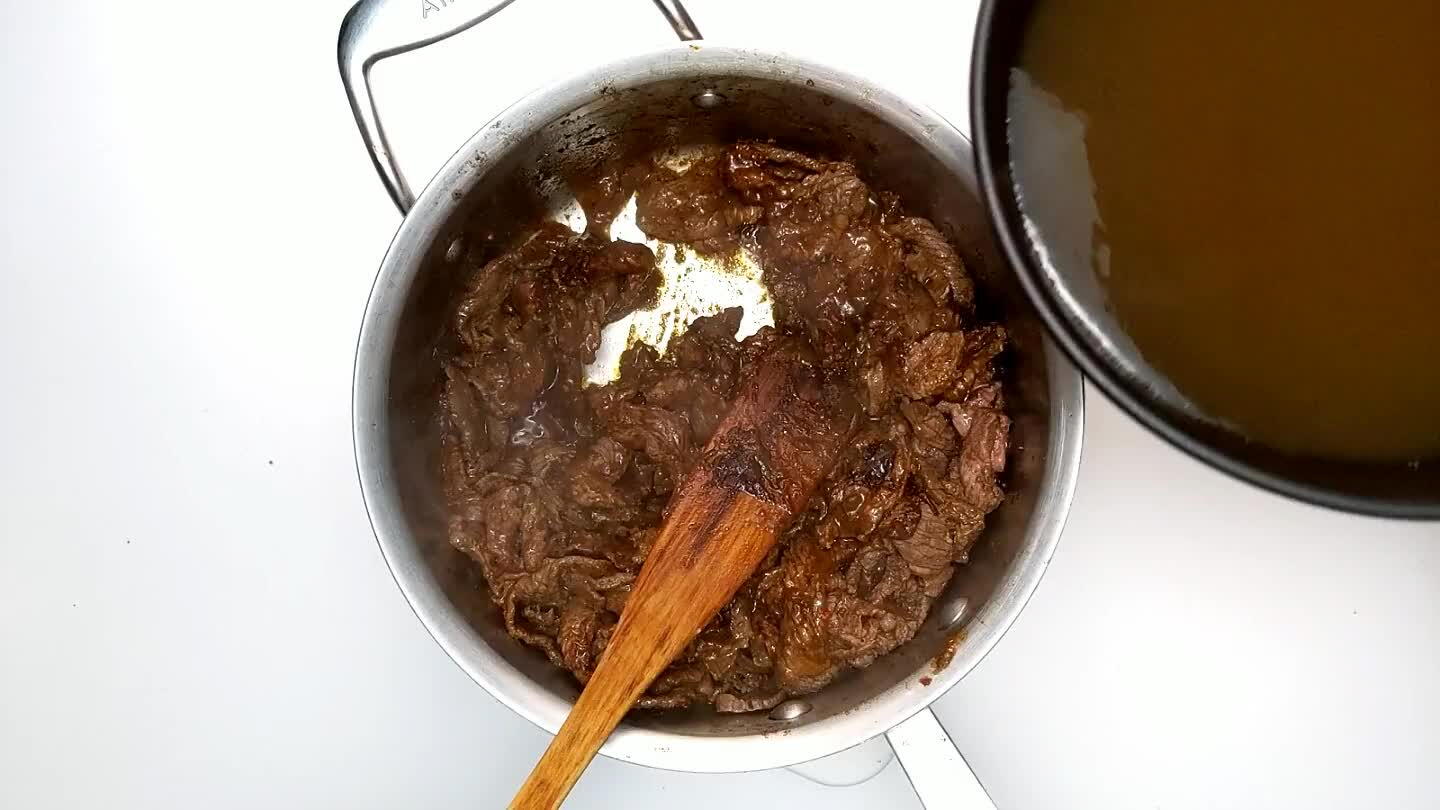 Stir in the beef broth.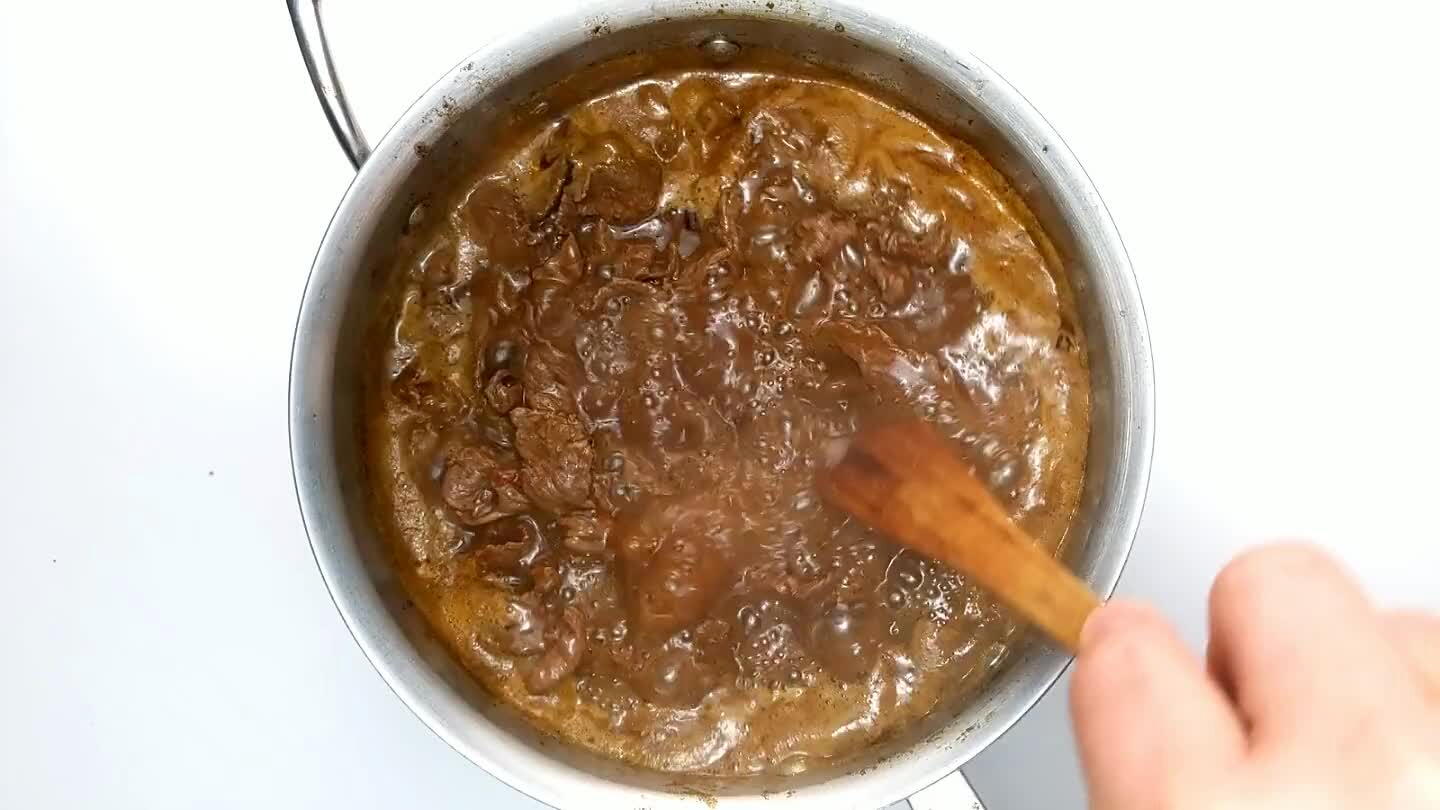 Simmer for about 45 minutes, or until the beef strips are tender and the broth is reduced to a thick sauce that coats the back of a spoon. Adjust seasoning as needed.
Serve with desired toppings. Tortillas, shredded cheddar, cilantro, avocado, or finely diced red onion are all good options.