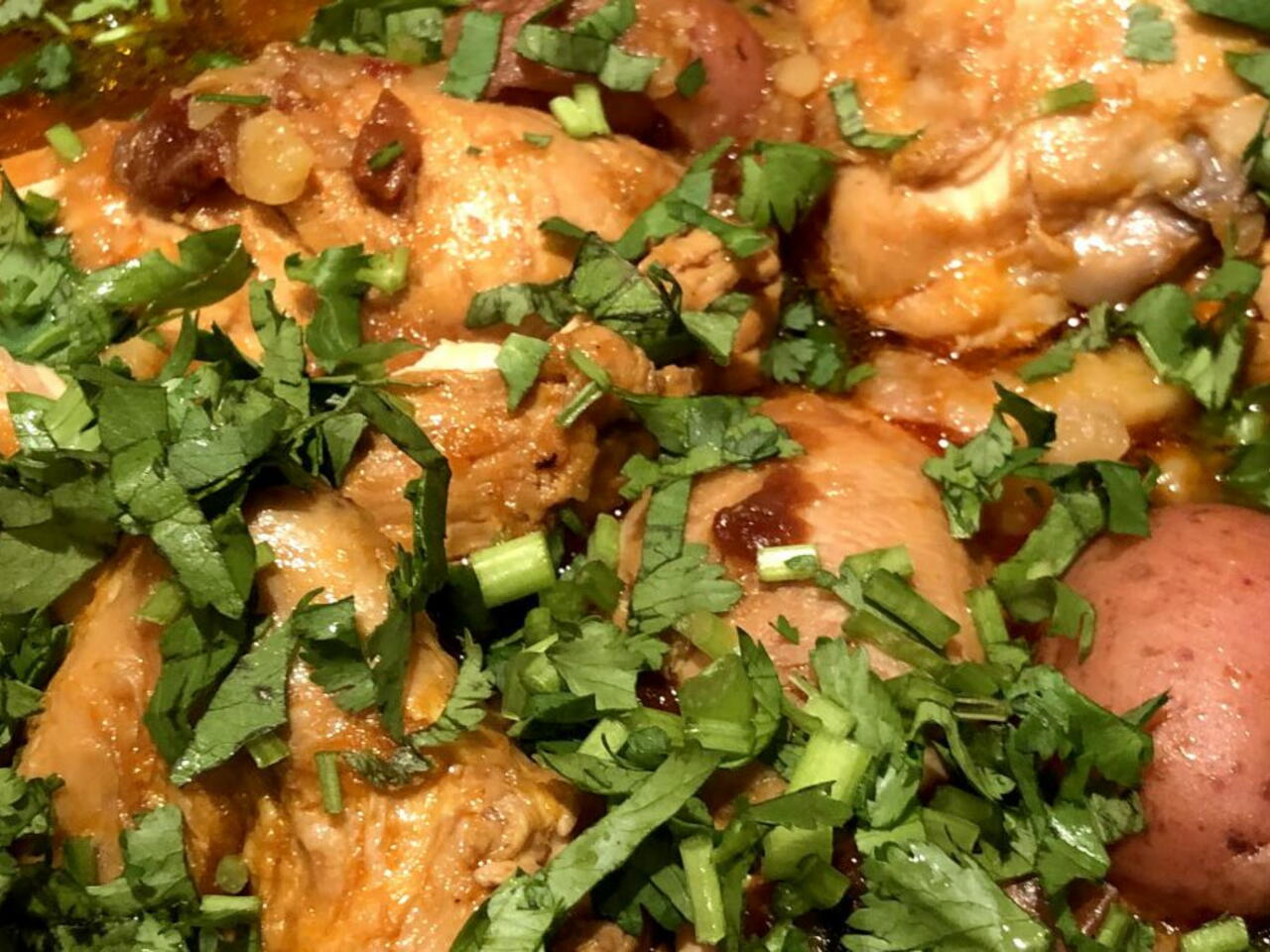 What you will need
1 whole chicken
2 medium onions
½ can chipotle in adobo sauce
2 cups chicken stock
1 lb new potatoes
Microwavable Rice (for serving)
(Nutritional facts 93 calories, 2.21 g fat, 14.31 g carbohydrates, 4.56 g protein, 5 mg cholesterol, 205 mg sodium)
How to cook
In a large sauté pan over medium high heat, sear chicken until golden brown, about 5 to 6 minutes. Transfer chicken to a plate and set aside.
In the same large pan, sauté onions until translucent, about 8 to 10 minutes. Season with a pinch of kosher salt.
Add the pureed chile to the onions and cook 2-3 minutes.
Return chicken to pan with onions, add chicken stock. Add another pinch of salt. Cover and allow to braise for about 25-30 minutes.
Add potatoes, cover, and cook another 15-20 minutes, or until potatoes are fork tender.