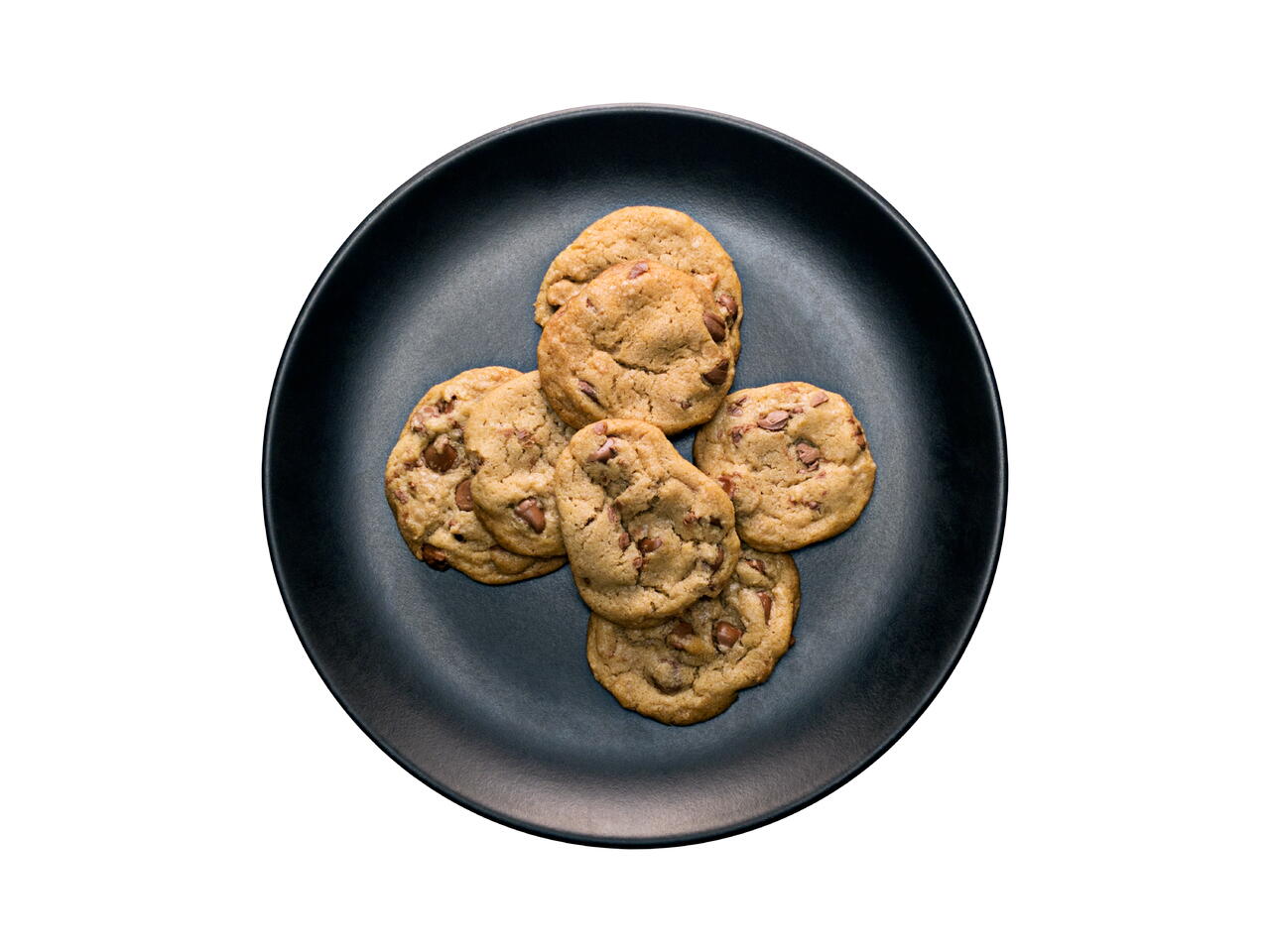 16 portions
30m
I'm a little picky about chocolate chip cookies. This recipe passes the test. The test being whether or not I can stop eating them. This was adapted from a recipe that was a little over-complicated in my opinion. I'd be amazed if you could tell the difference.
What you will need
8 oz. Unsalted Butter
10 oz. AP Flour
3g Baking Soda
1 tsp Kosher Salt
2 Eggs
1 Tbsp Vanilla Extract
5 oz. Sugar
5 oz. Light Brown Sugar
8 oz. Chocolate Chips
(Nutritional facts 411 calories, 25.67 g fat, 37.83 g carbohydrates, 7.7 g protein, 244 mg cholesterol, 455 mg sodium)
How to cook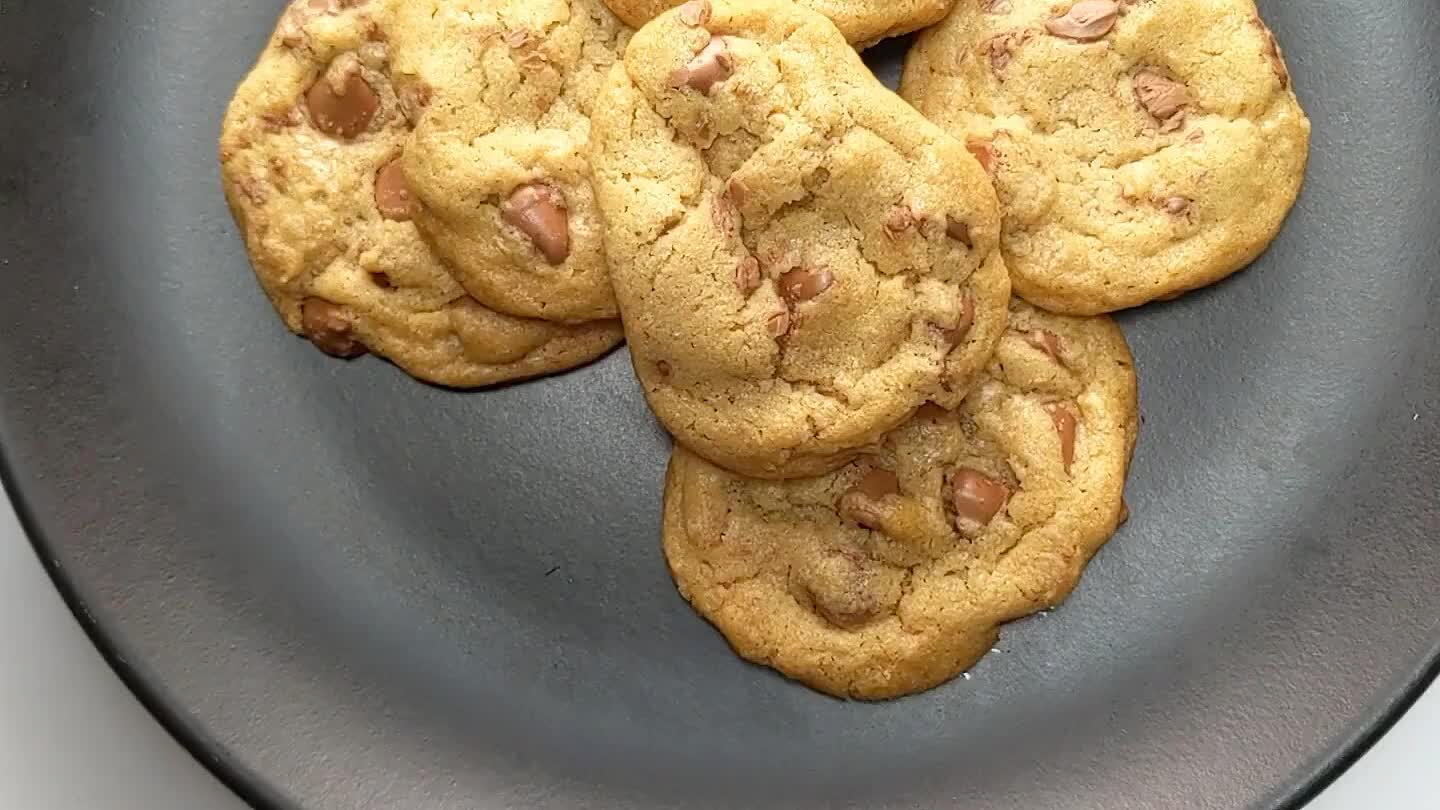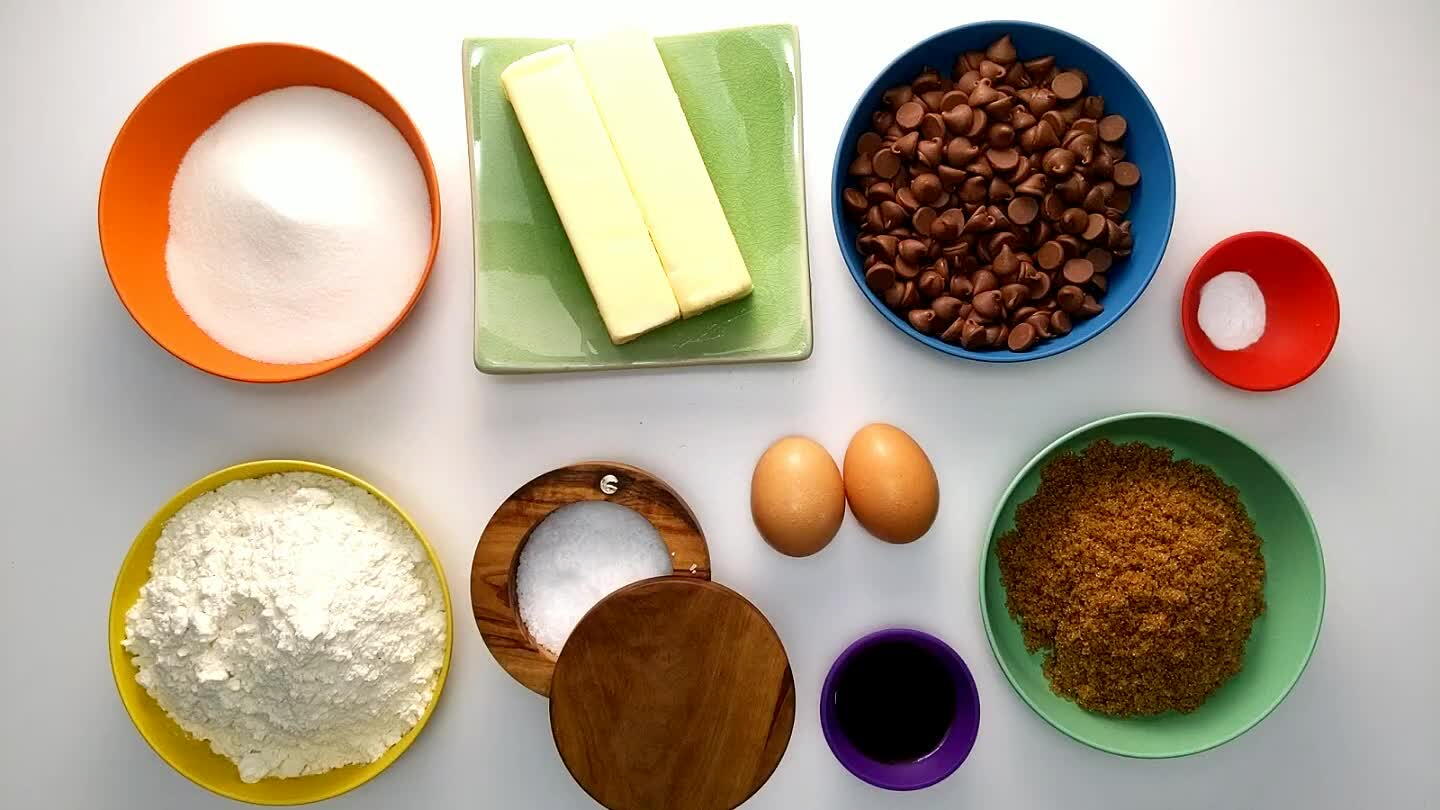 Melt the butter in a saucepan over medium heat. Let it bubble away, stirring constantly, until you see some brown specks forming and the butter takes on a golden hue. This gives the butter a slightly nutty flavor.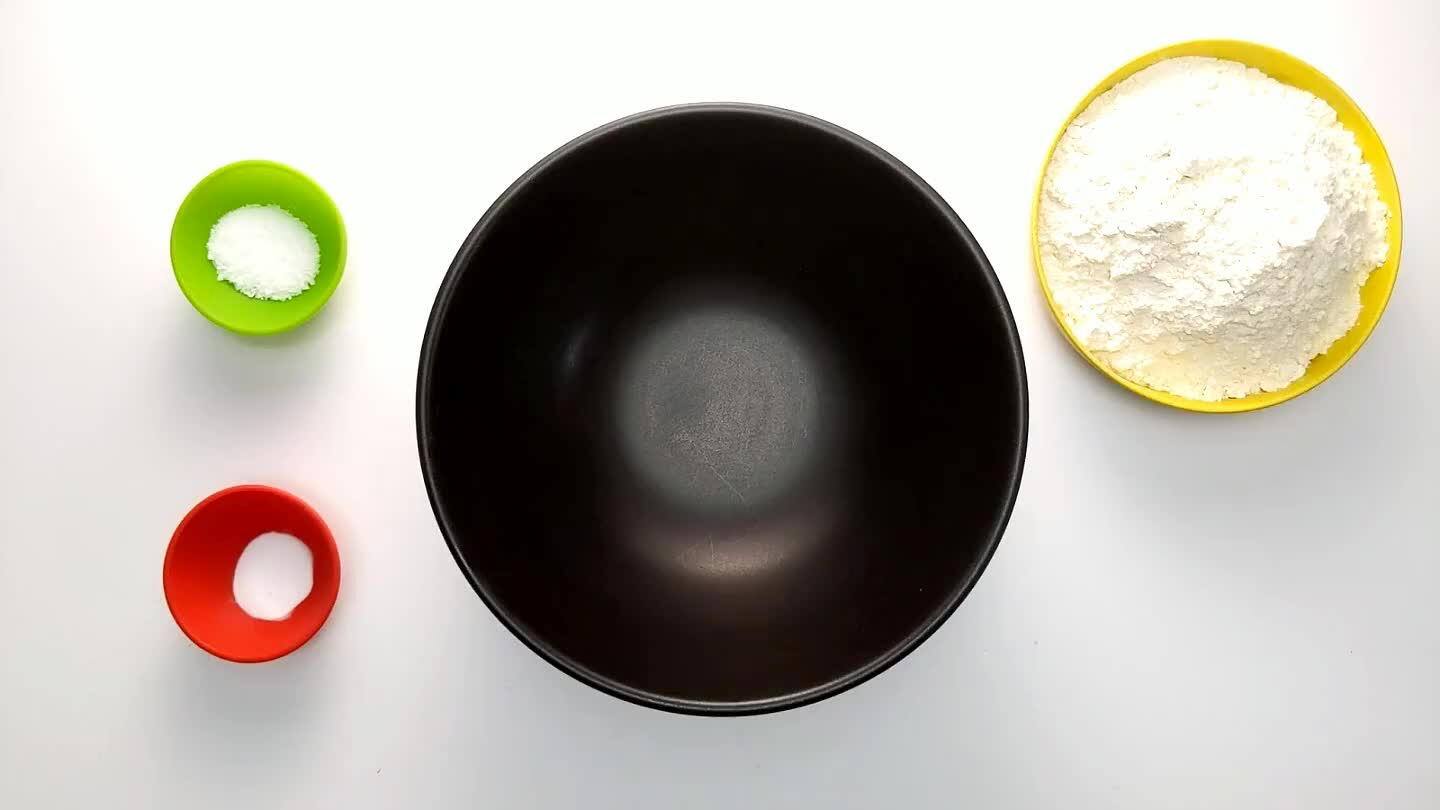 Start with the flour.
Add the baking soda.
Add the salt.
Transfer the browned butter to the fridge to chill while you prepare the rest of the cookie dough.
Crack the eggs into a large mixing bowl.
Add the vanilla extract.
Beat the egg and vanilla extract until the mixture gets frothy and begins to thicken enough that it runs from the whisk in a thick stream.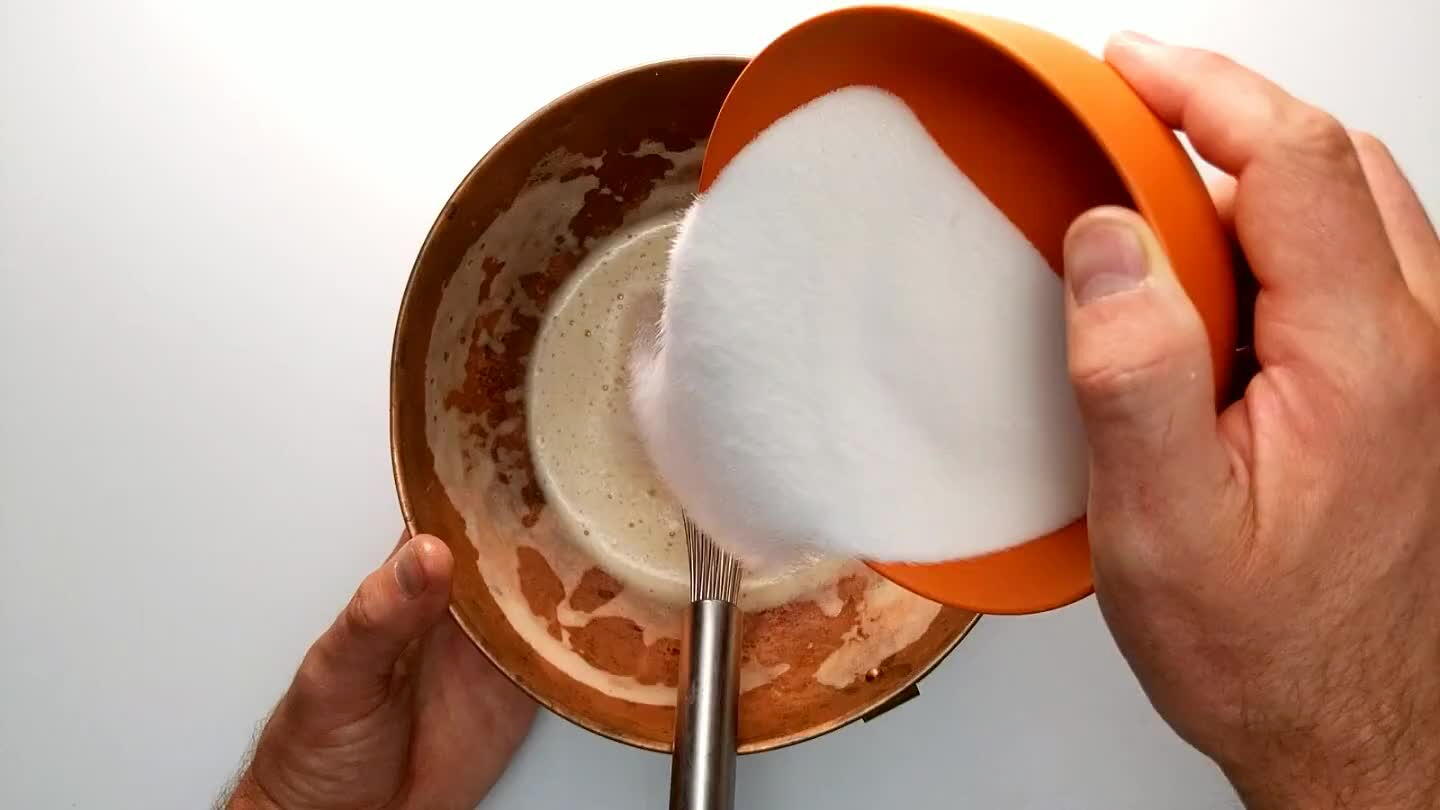 Beat the sugar into the egg mixture.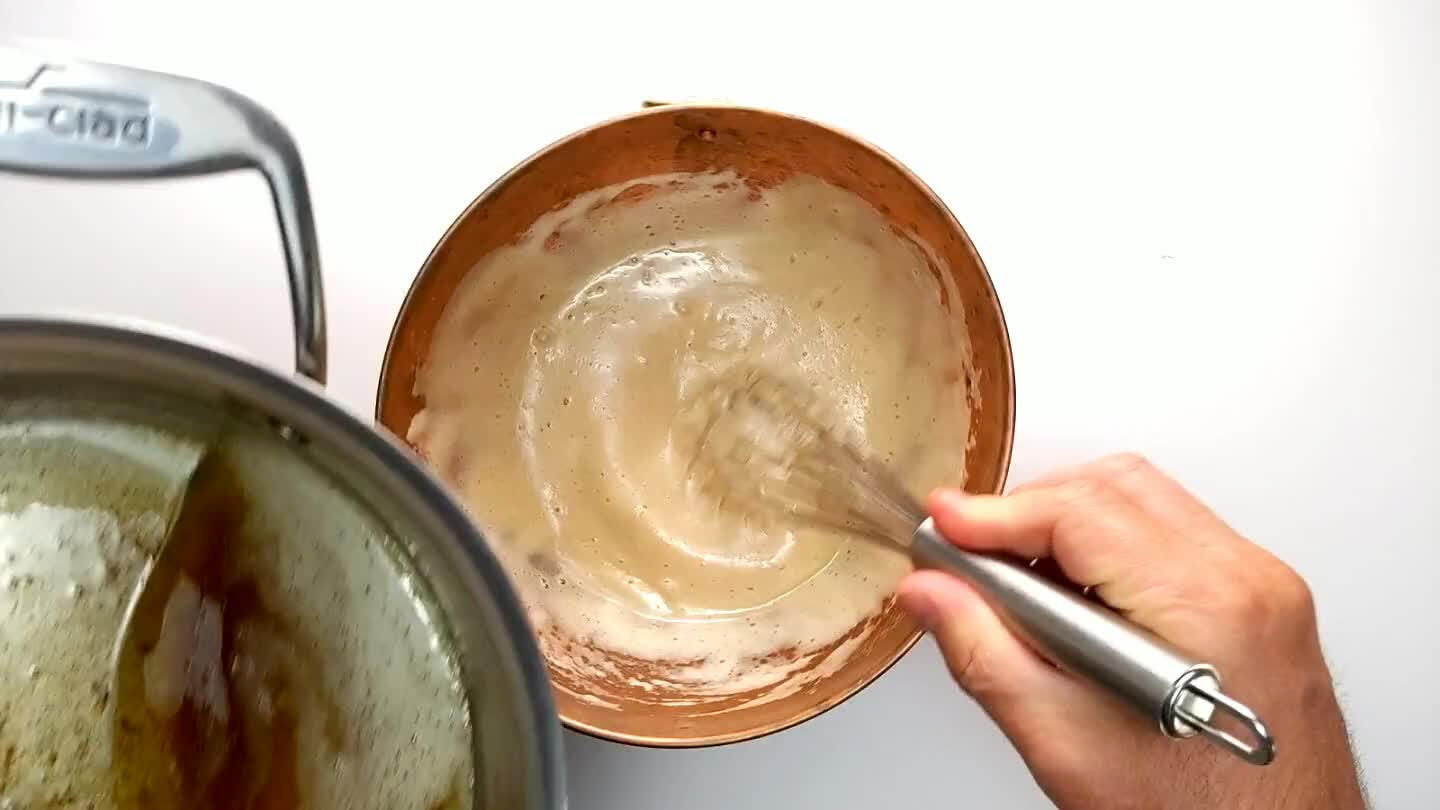 Once the butter has cooled slightly, whisk it into the frothy egg mixture in a thin stream.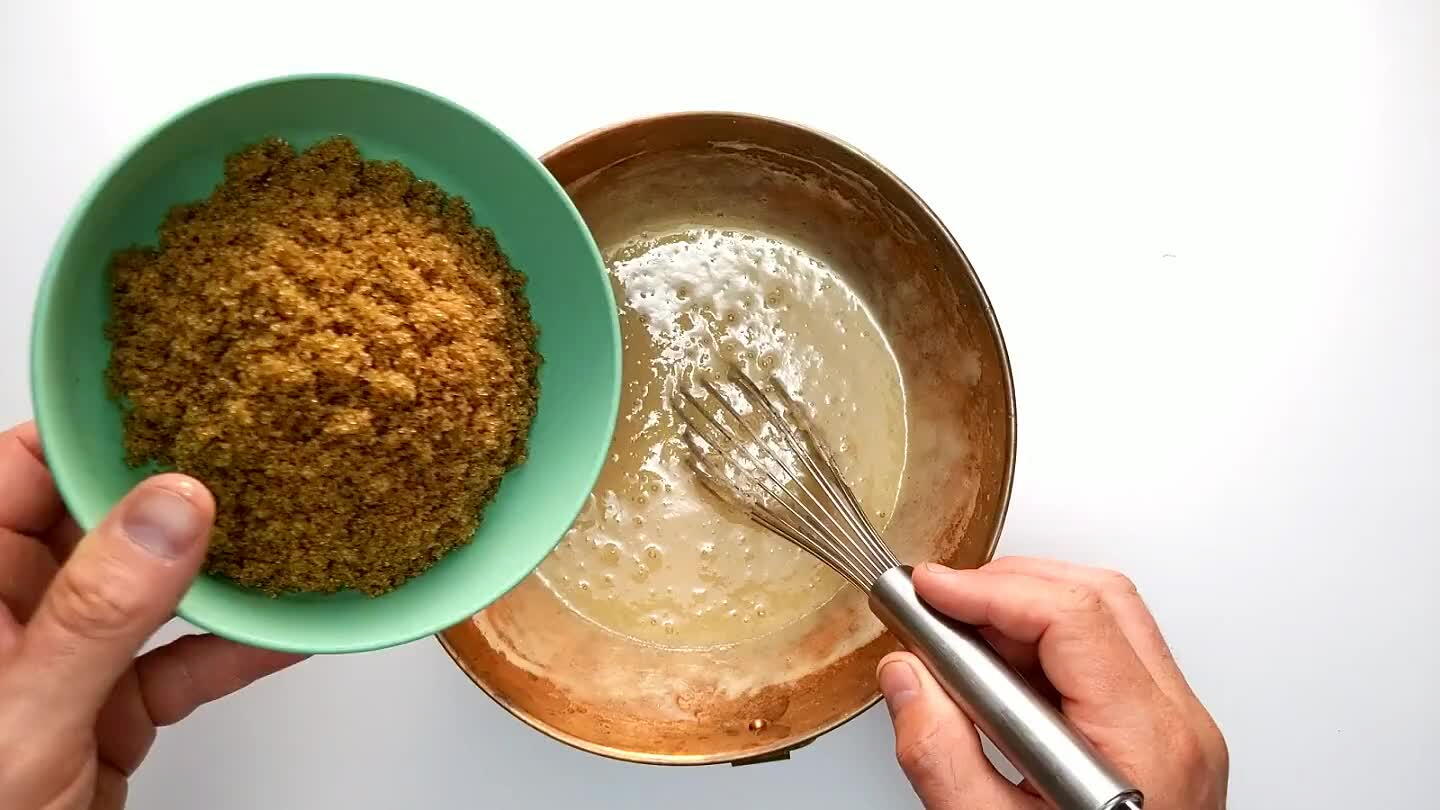 Add the brown sugar and mix well.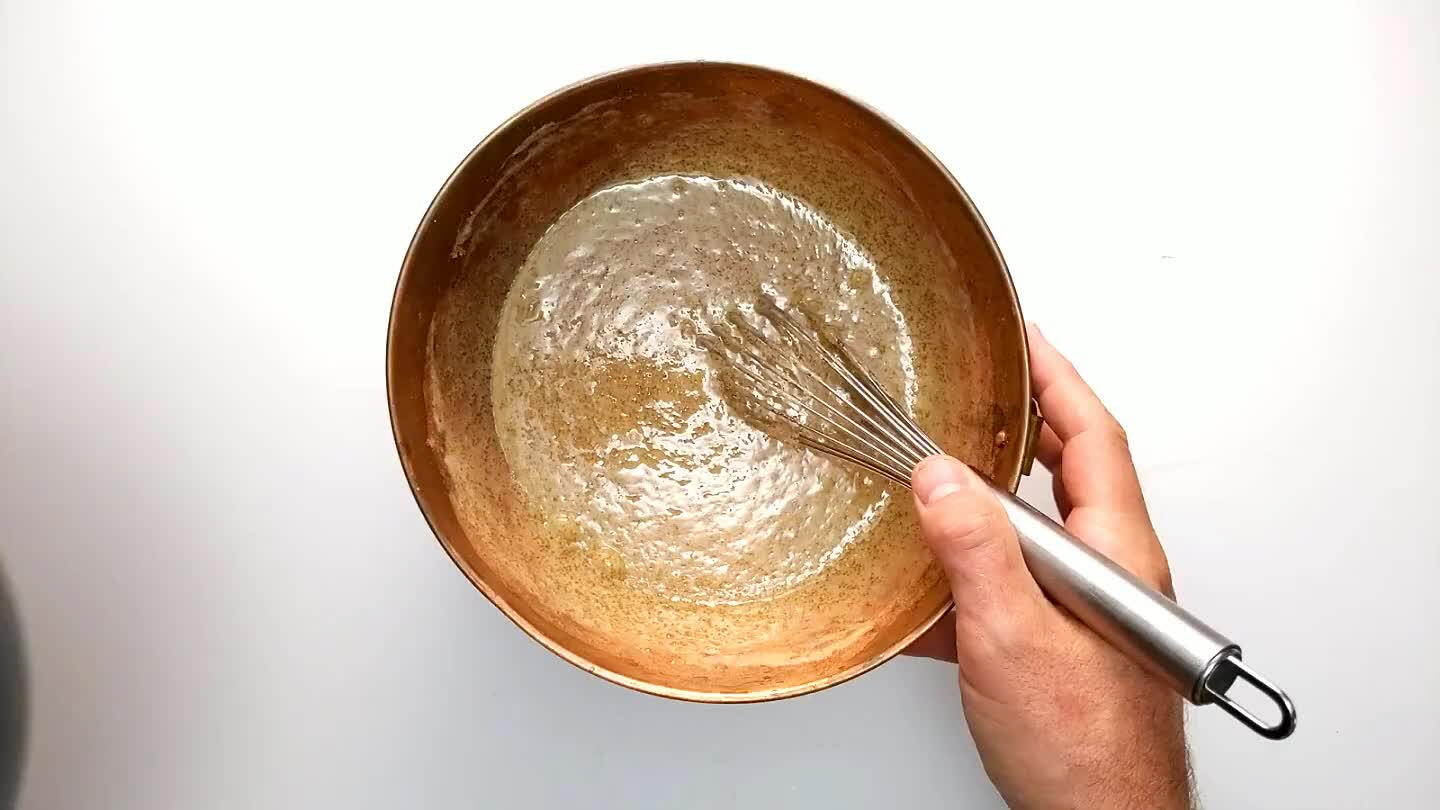 Add the flour and mix well.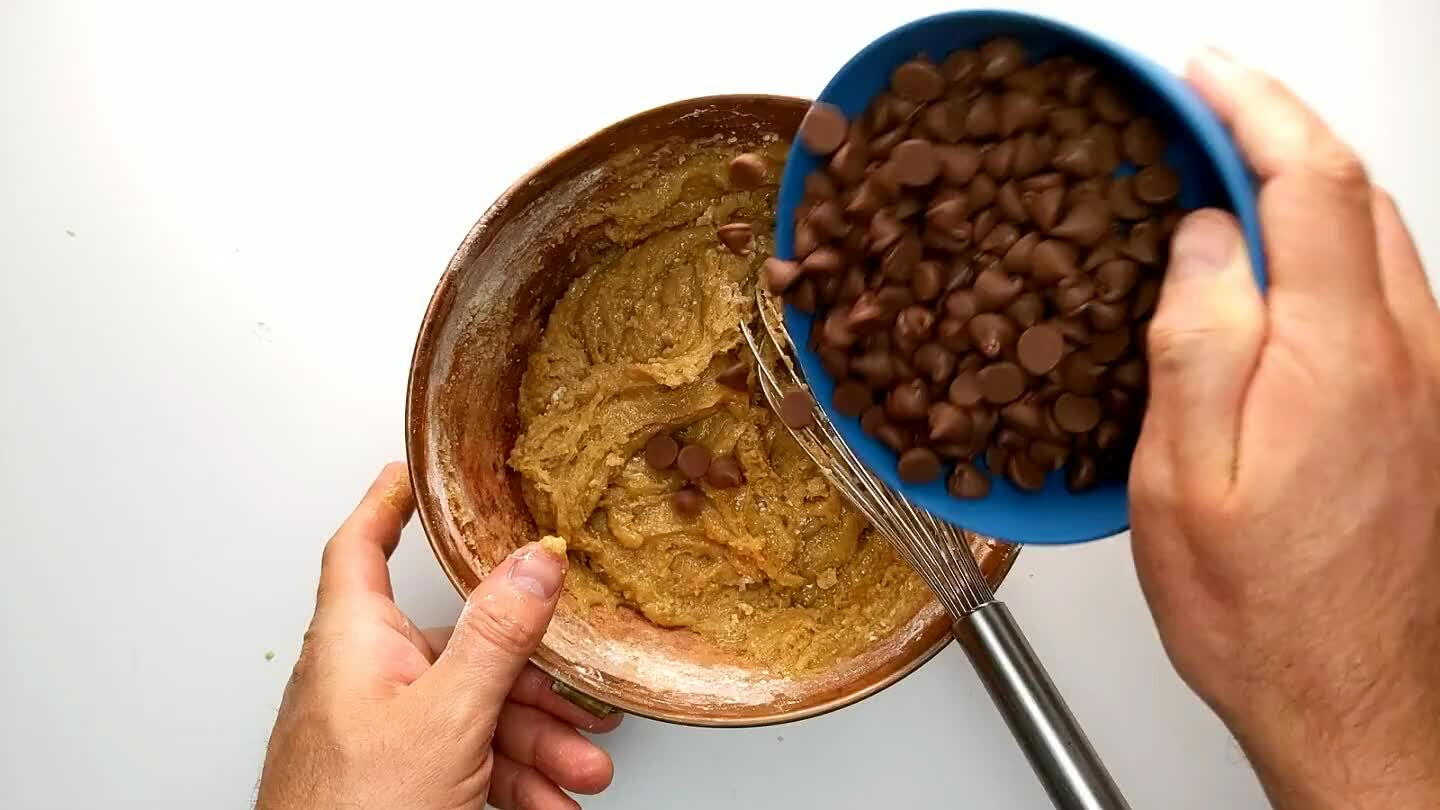 Fold in the chocolate chips.
Let the dough chill overnight. You can cook it right away if you really want to, but allowing the dough to rest really takes these cookies to the next level, totally worth it.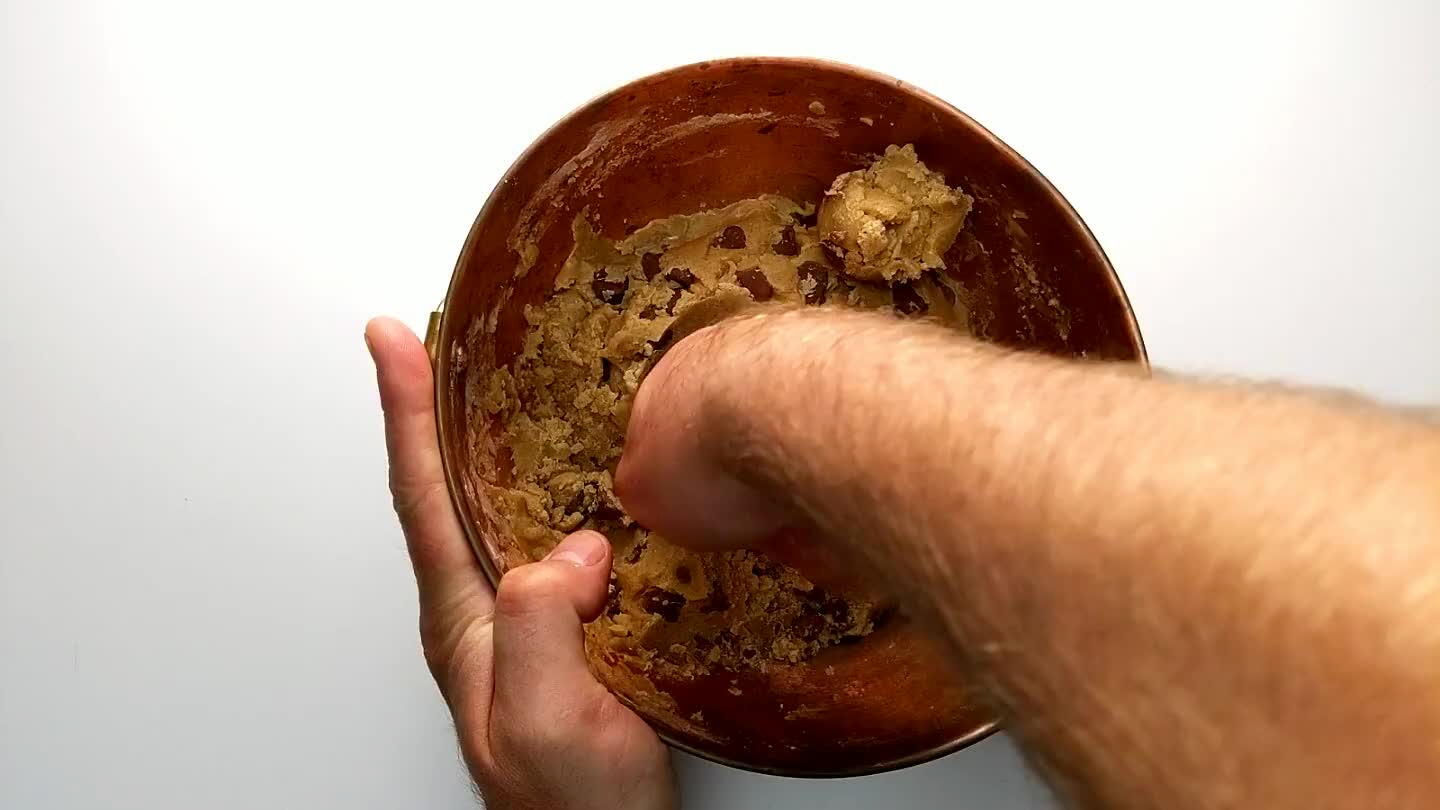 Scoop the dough into balls. Something around the size of a golf ball should be good. I like to use a heaping tablespoon to portion these cookies. If you don't want to eat the whole batch within 2 or 3 days (which is disturbingly easy) I recommend arranging a portion of the dough balls on a sheet tray and freezing, then storing frozen in an airtight container. Bake off a few at a time as needed.
Arrange the dough balls on a parchment or silicone-lined sheet tray. You're going to want that liner to help the cookies cook more evenly and gently.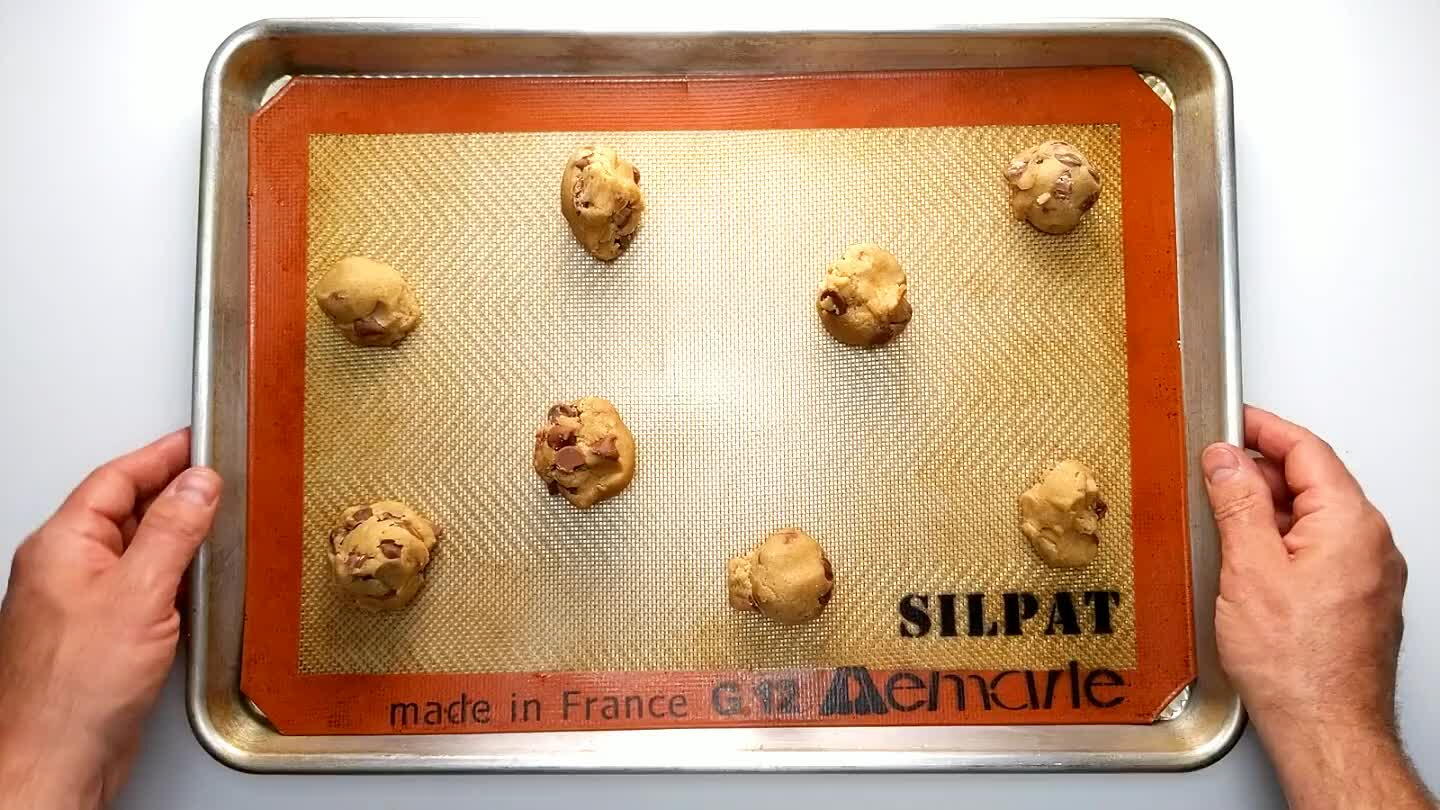 Bake for about 13-16 minutes, rotating the tray halfway through cooking. If you're cooking from frozen, just extend the baking time by 3-5 minutes