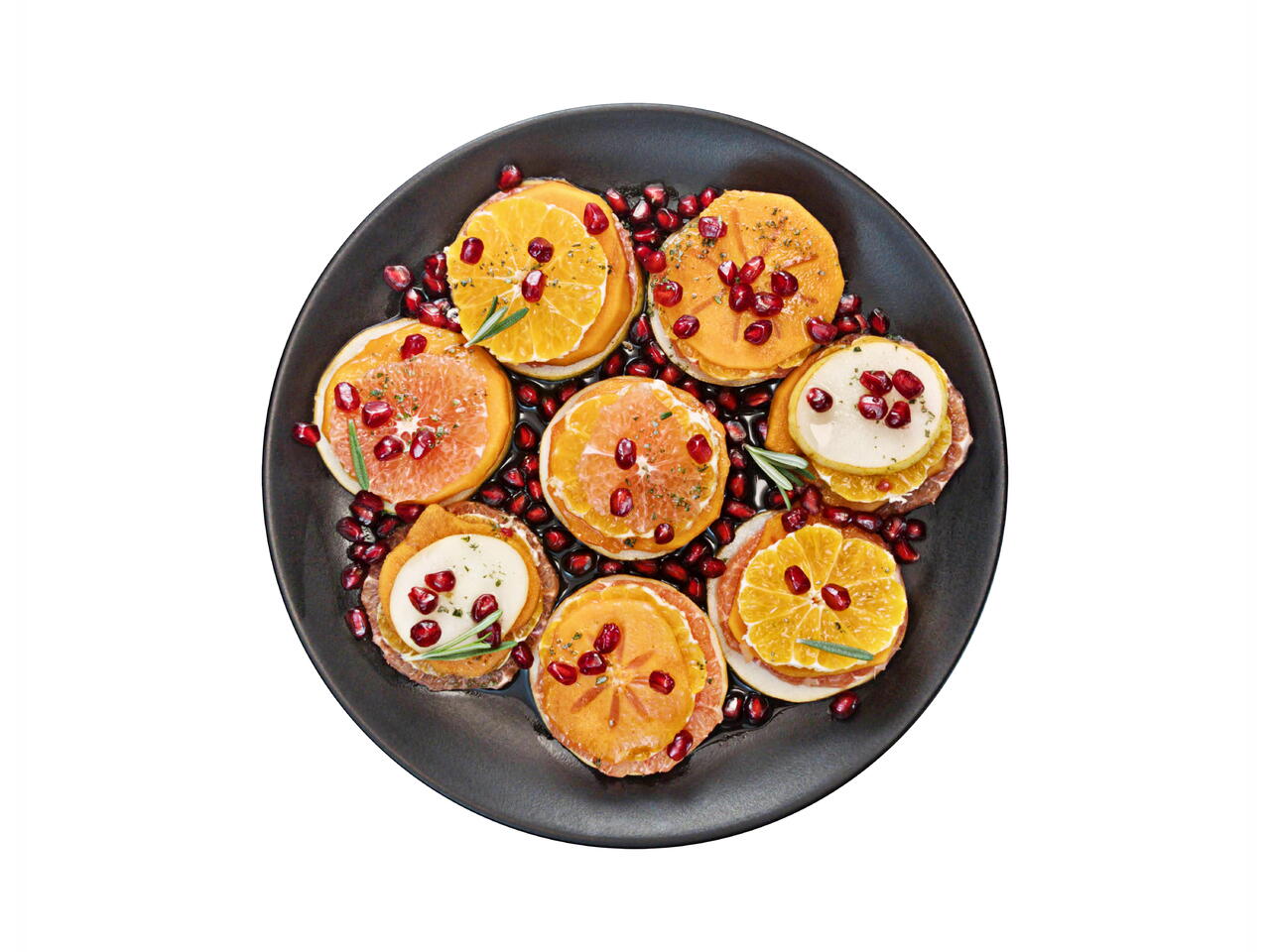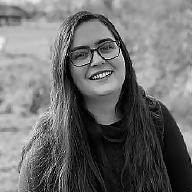 Recipe video made by Michelle
Published on 11/16/2021, viewed by 962 , 0 Comments
10 portions
15m
There is nothing more festive than fresh seasonal produce. Slice and stack some of the best Fall fruits and drizzle with a tangy, sweet dressing made with lime and maple syrup. Dazzle your guests with these individual fruit salad stacks.
What you will need
2 Persimmons
1 Grapefruit
2 Mandarins
1 Pear
1/2 Lime
2 Tbsp Maple Syrup
.25 oz Fresh Rosemary
1 Pomegranate, optional
(Nutritional facts 64 calories, 0.23 g fat, 16.87 g carbohydrates, 0.52 g protein, undefined mg cholesterol, 2 mg sodium)
How to cook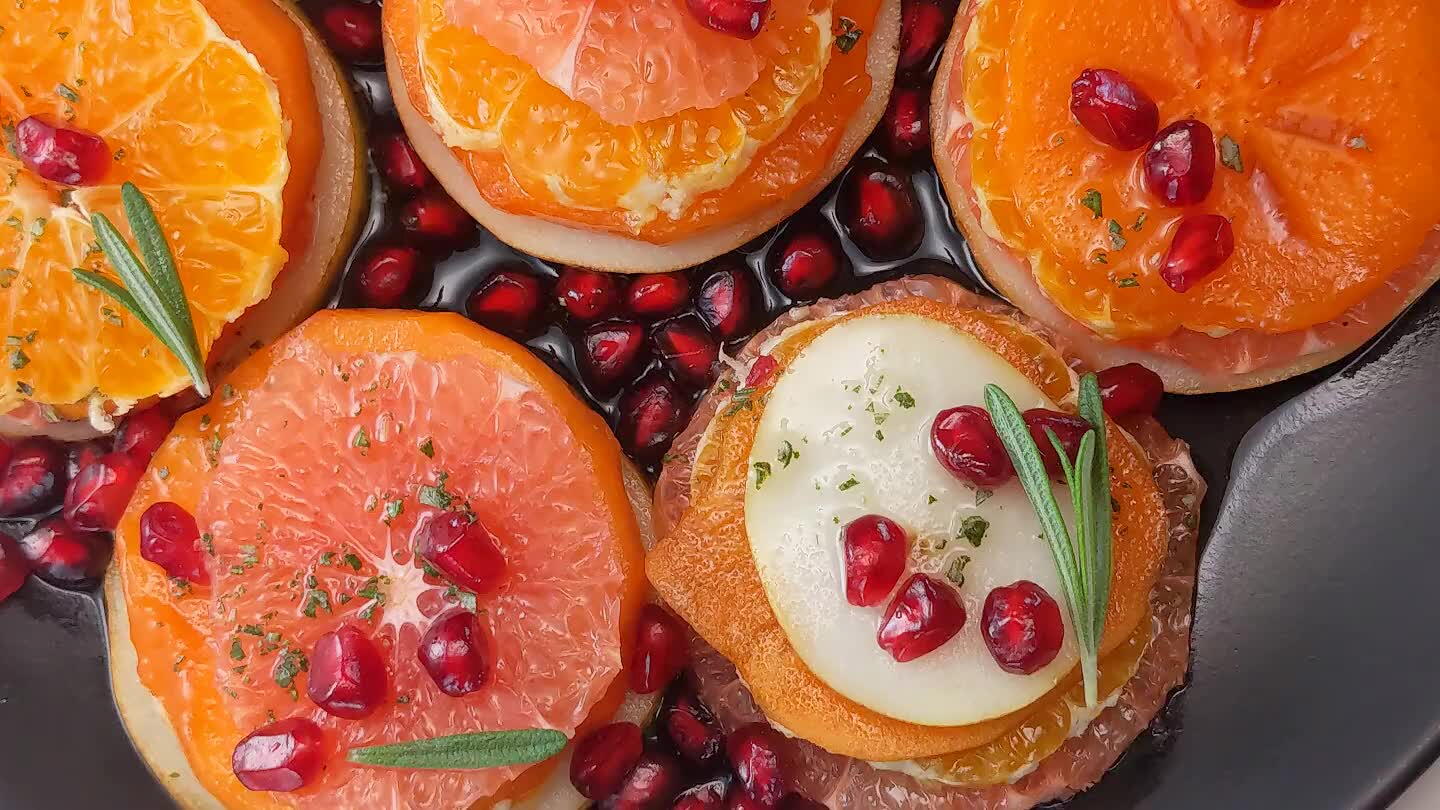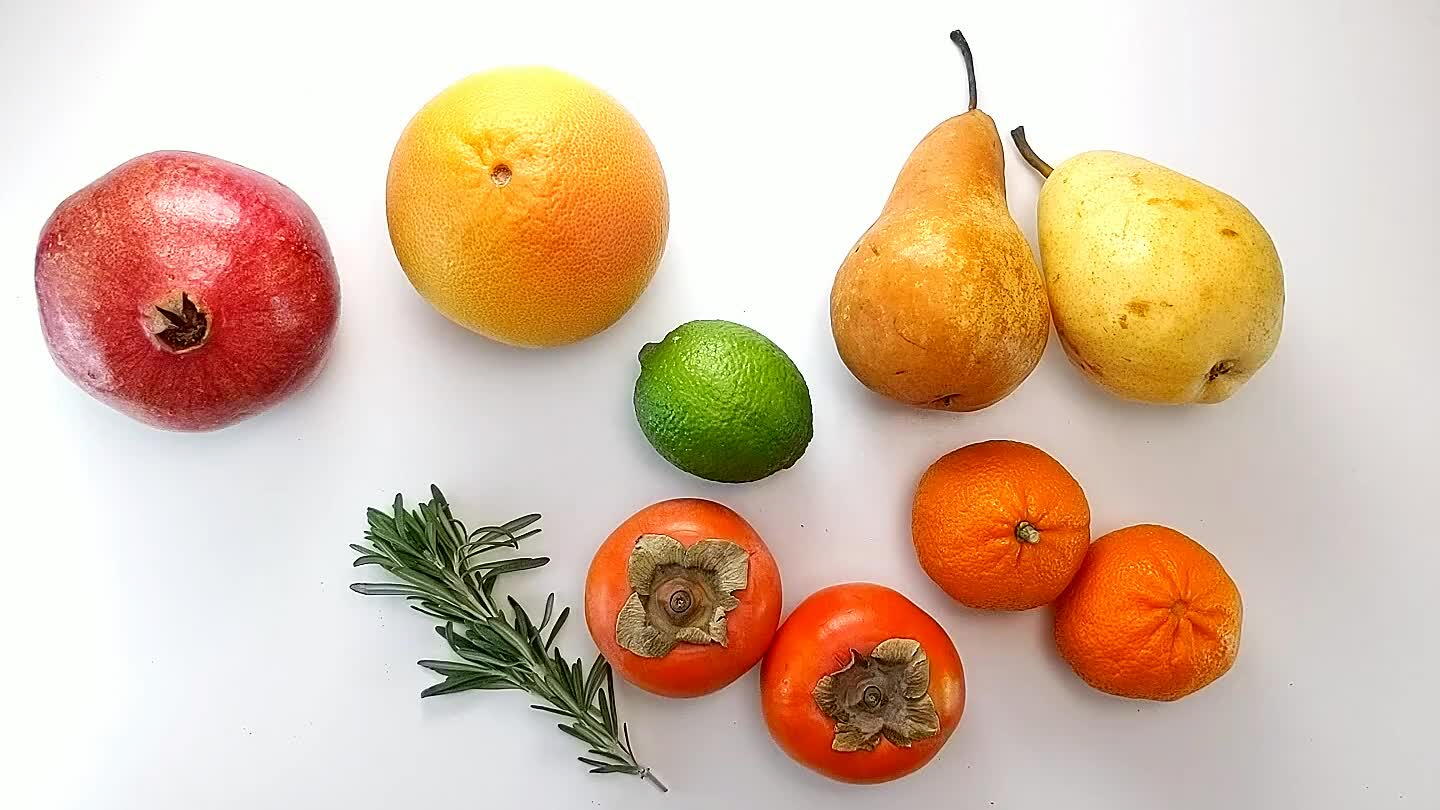 Gather and portion ingredients. Wash fruit.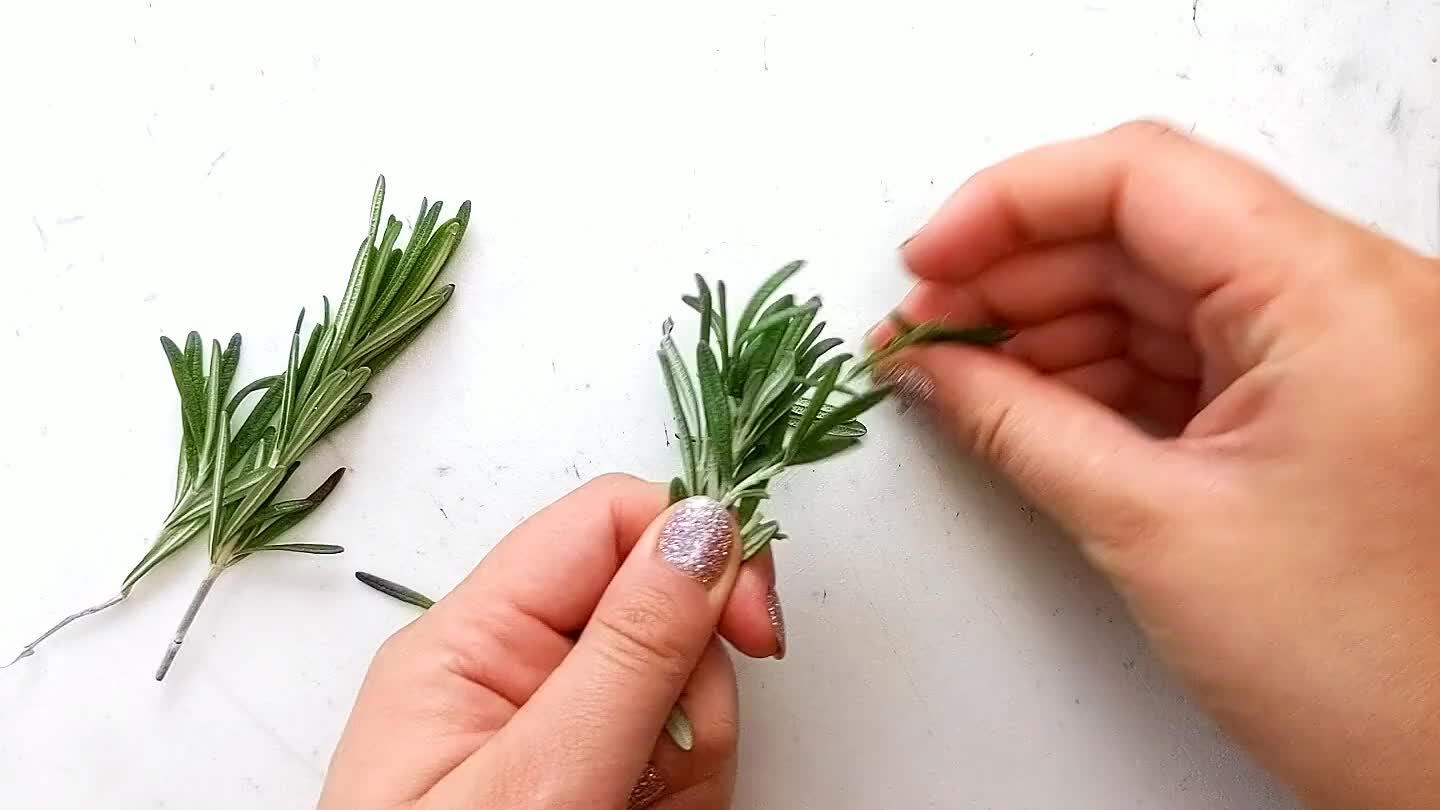 Pick the rosemary leaves from the stem and finely chop. You will want about 1 tsp of chopped rosemary.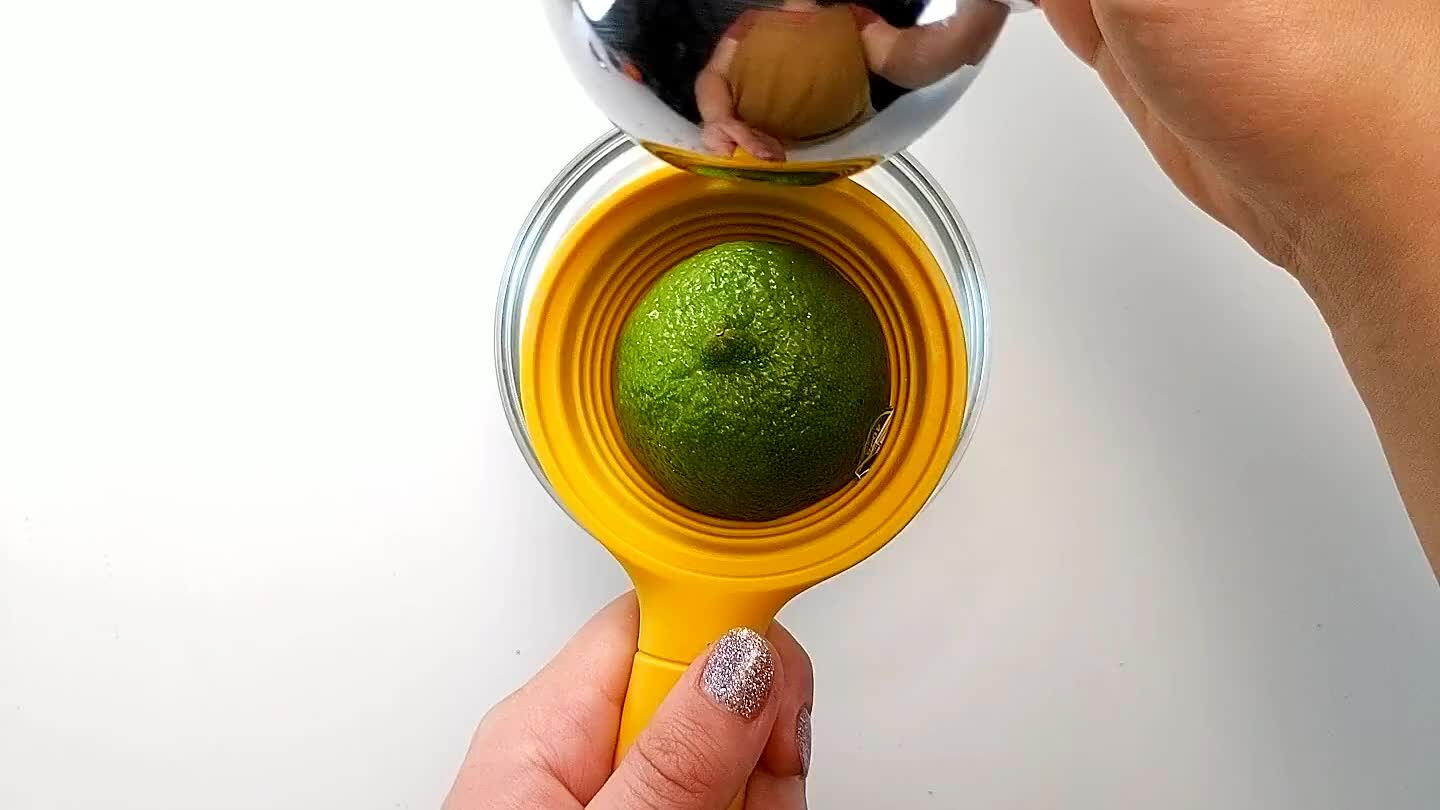 Squeeze the juice of half a lime into a small bowl and add the maple syrup and chopped rosemary.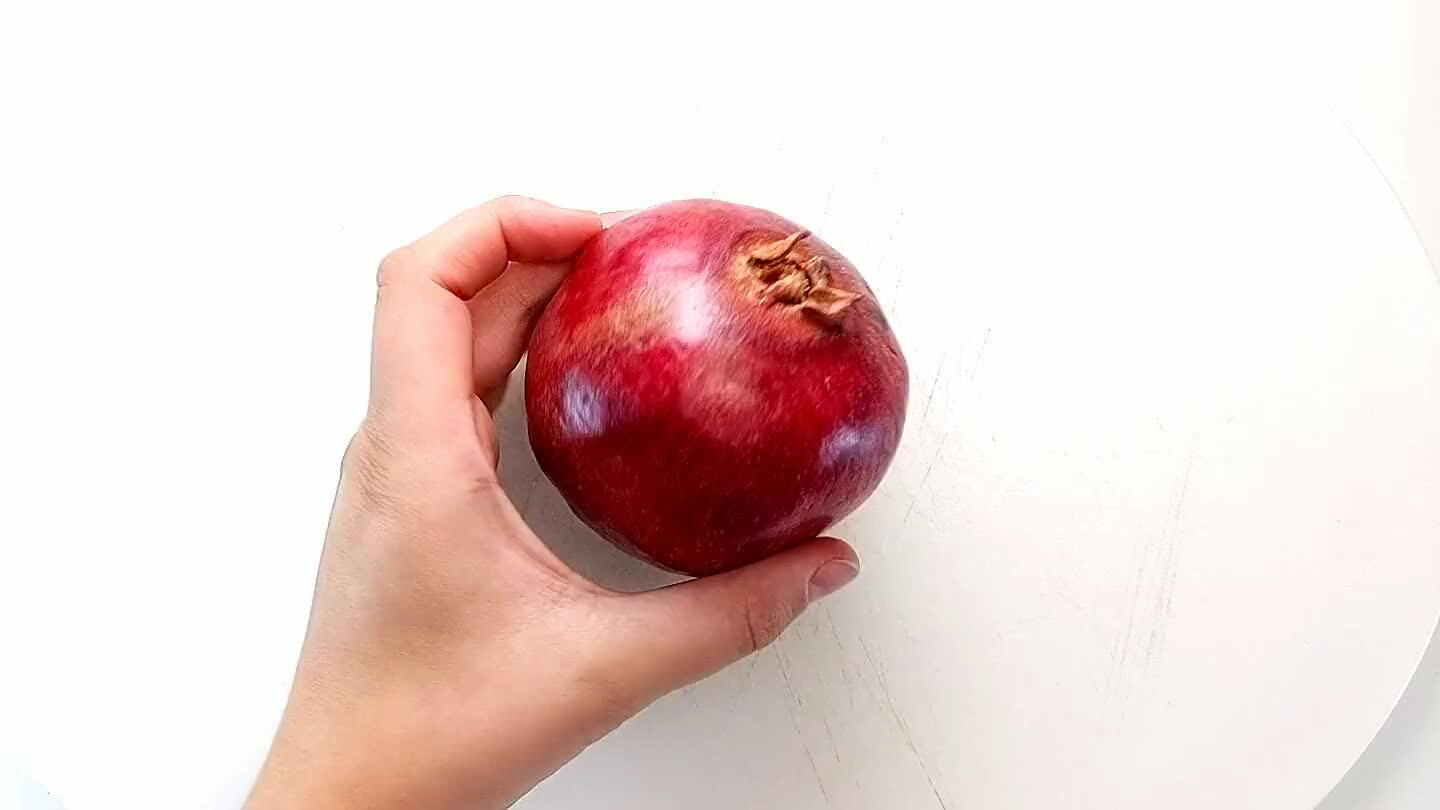 Cut through the pomegranate skin around the middle and then twist and pull apart the halves.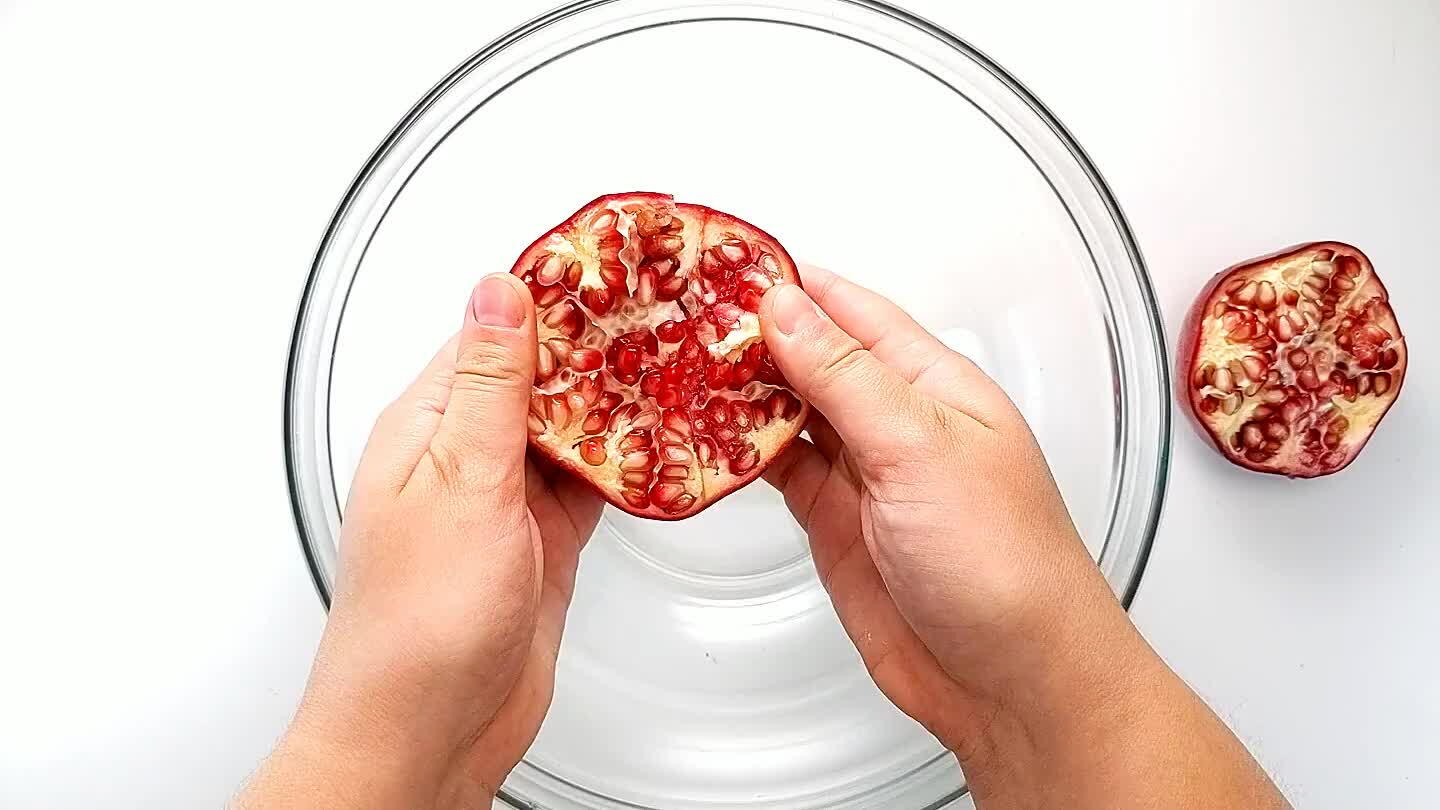 Find a large mixing bowl so that the pomegranate doesn't splash around too much. Pull the segments apart and hold the half in your hand with the open side down. Whack the back of the pomegranate with the back of a wooden spoon using a good bit of force, and the airls will come out into the bowl.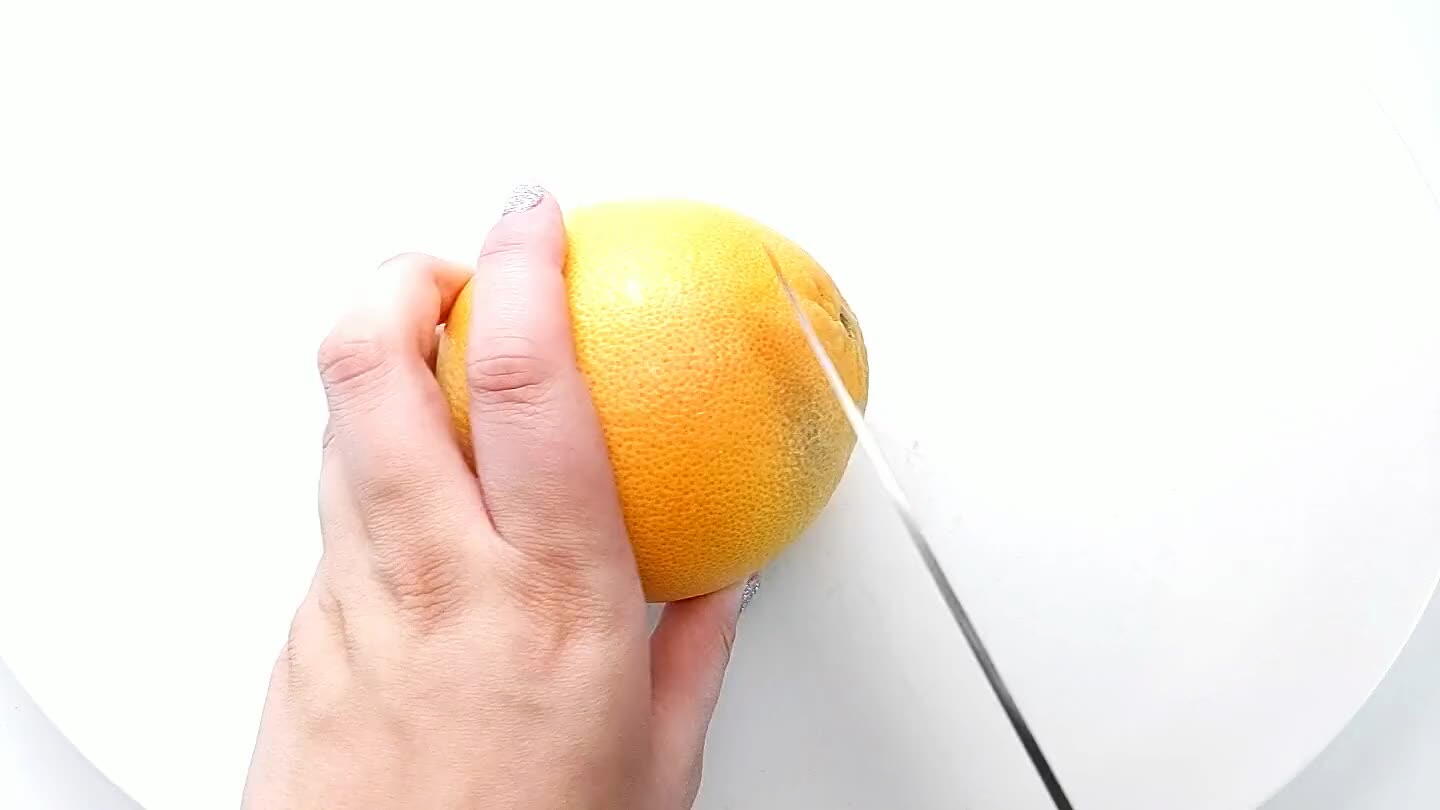 Cut off the top and bottom of the grapefruit and cut off the peel. Peel the clementine.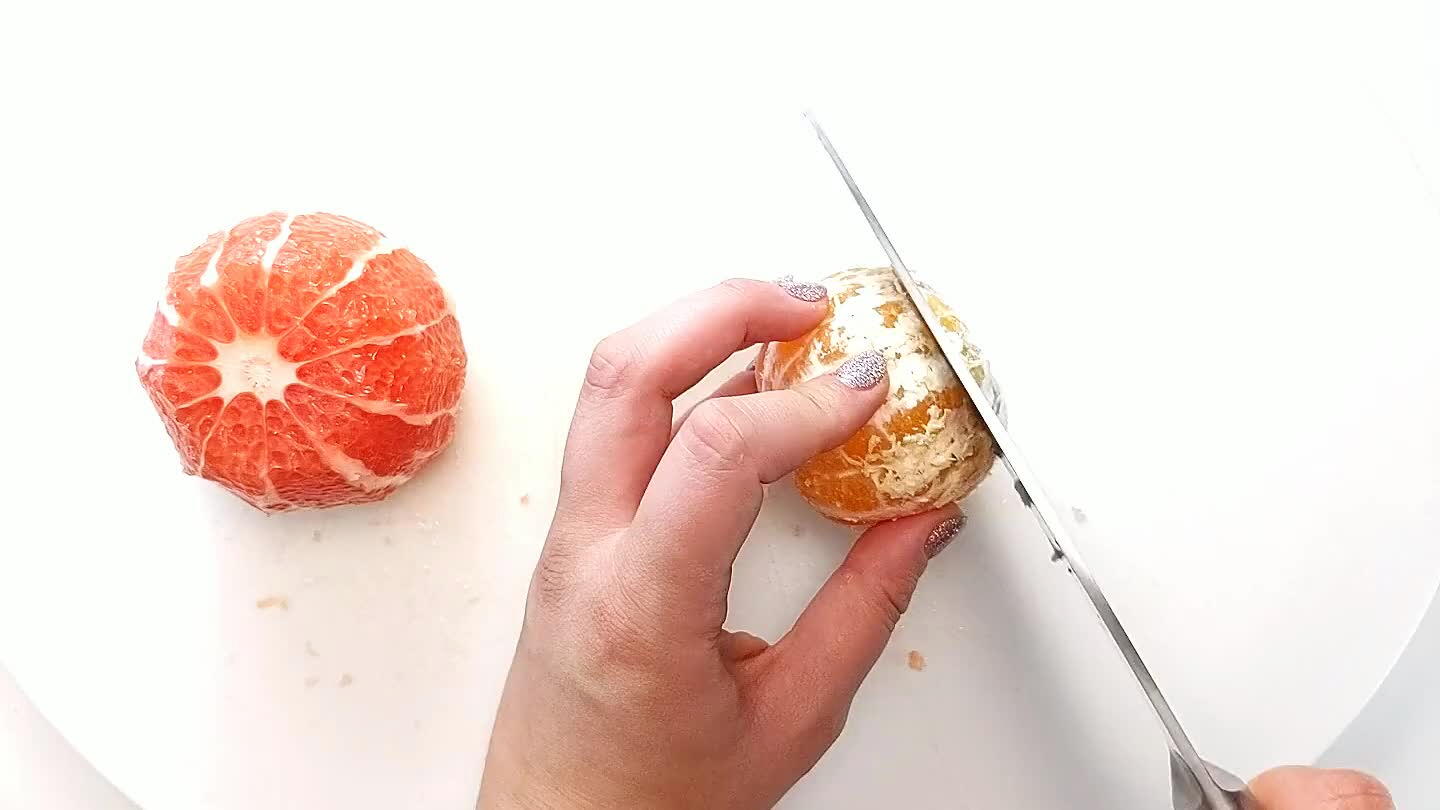 Slice the clementine and grapefruit into rounds.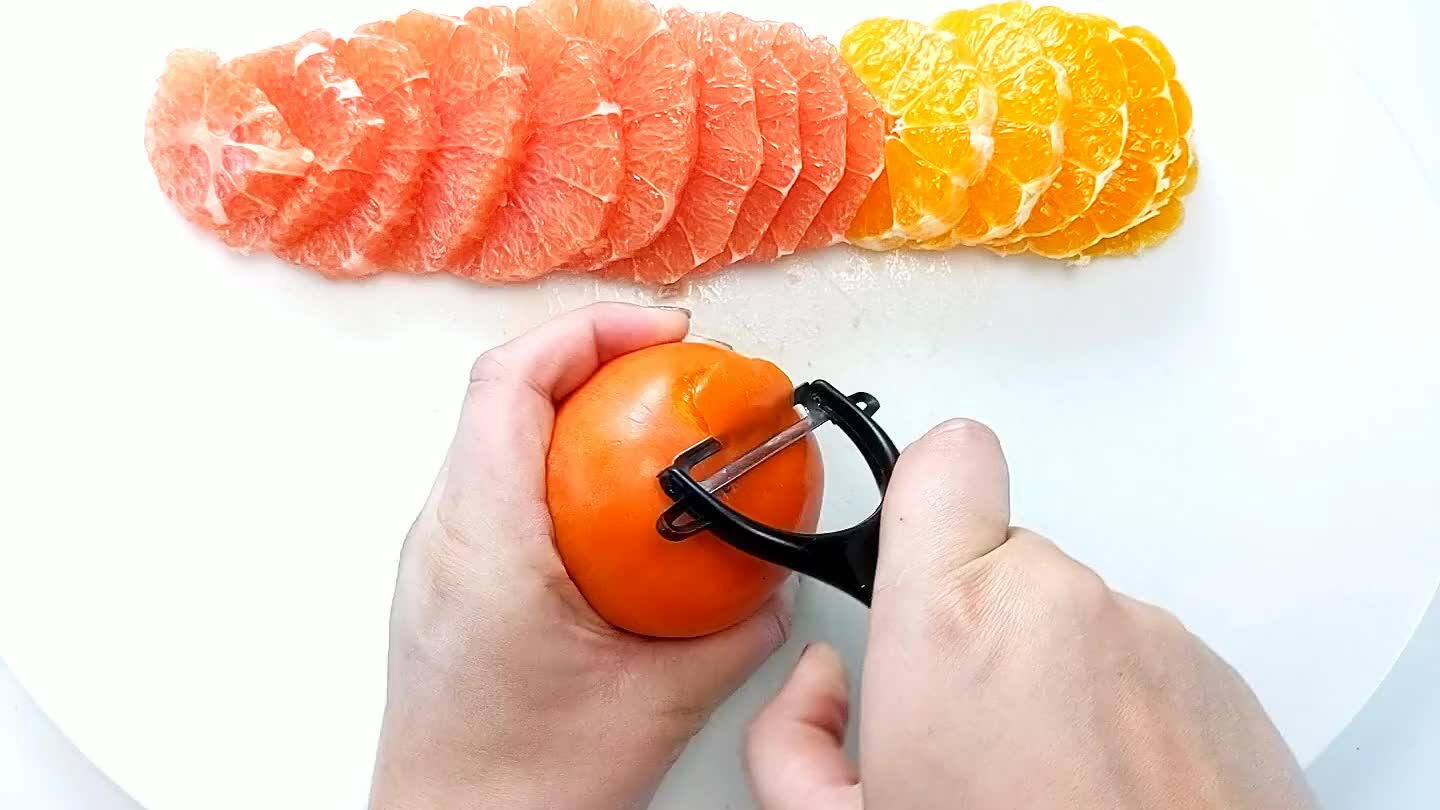 Peel and slice the persimmon into rounds.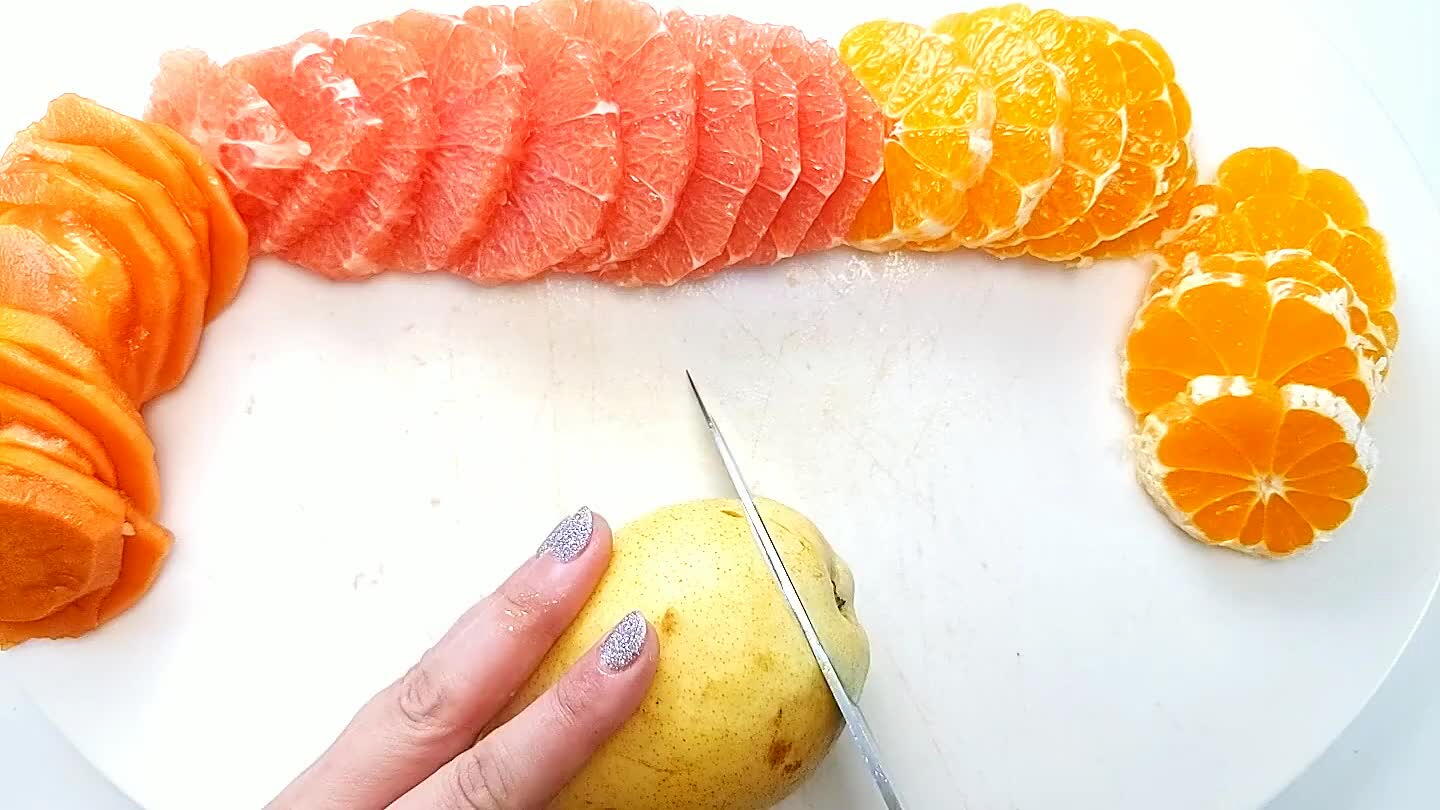 Slice the pear into circles and then cut out any of the stem or core that remains.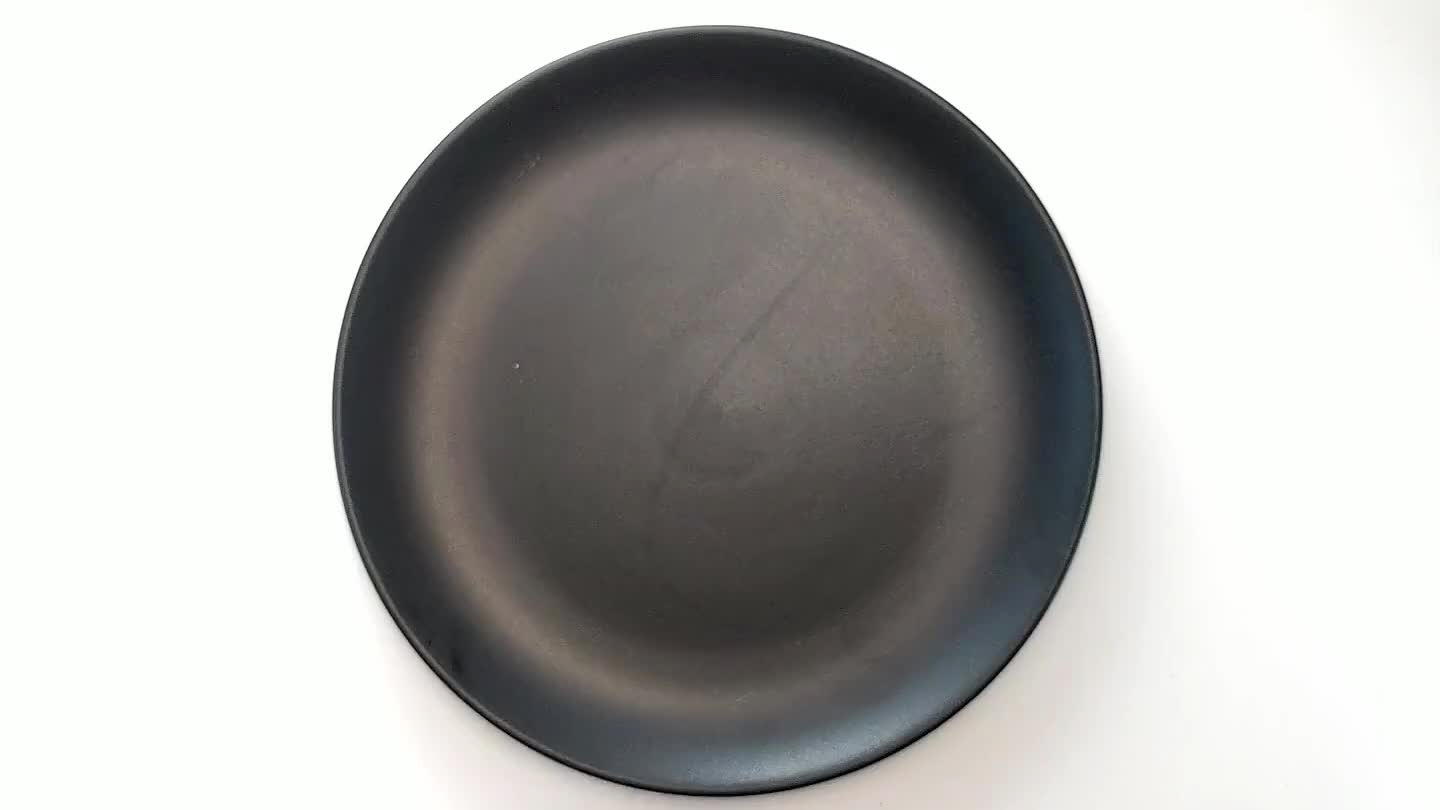 Create stacks of persimmon, pear, grapefruit, and clementine slices.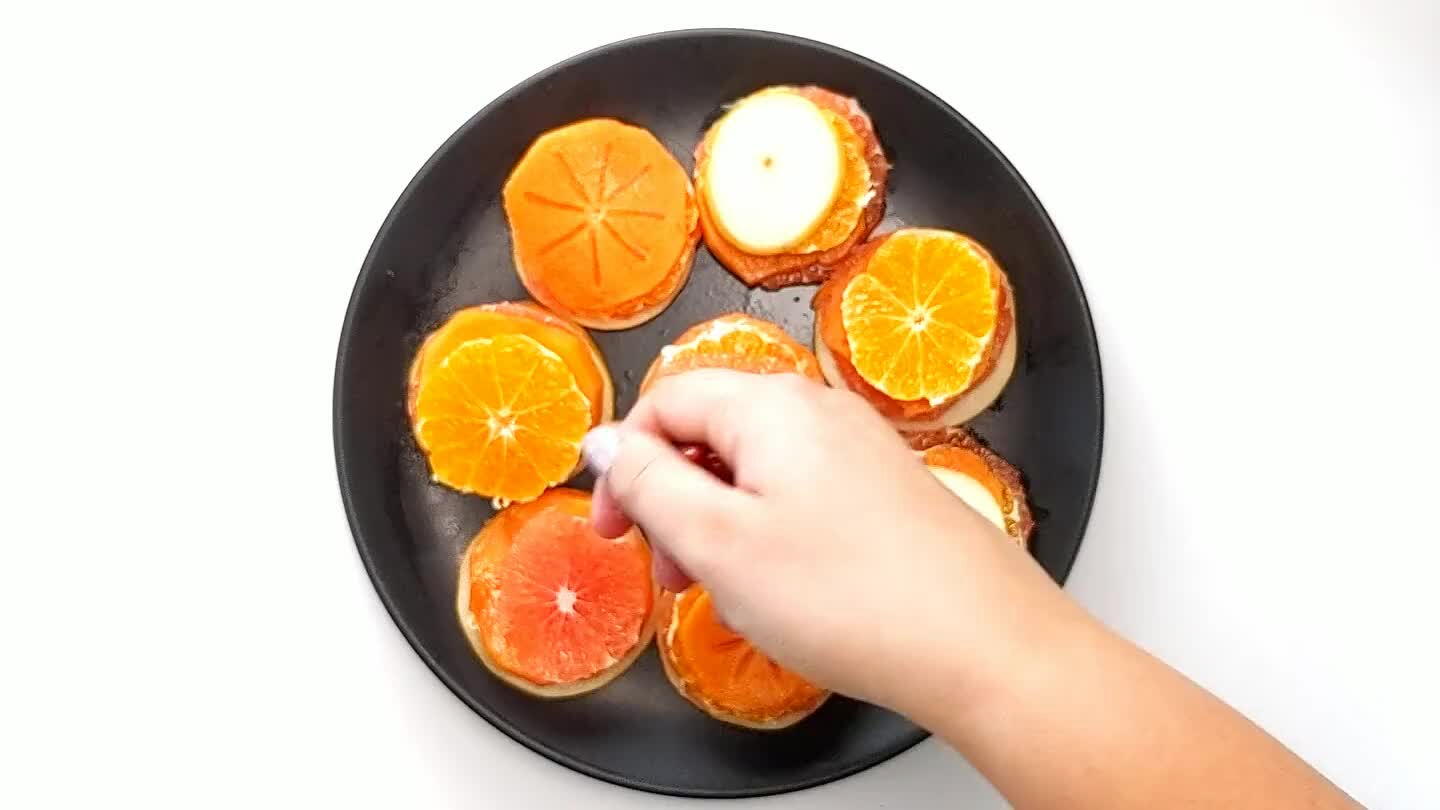 Top with pomegranate arils and spoon the dressing over the top.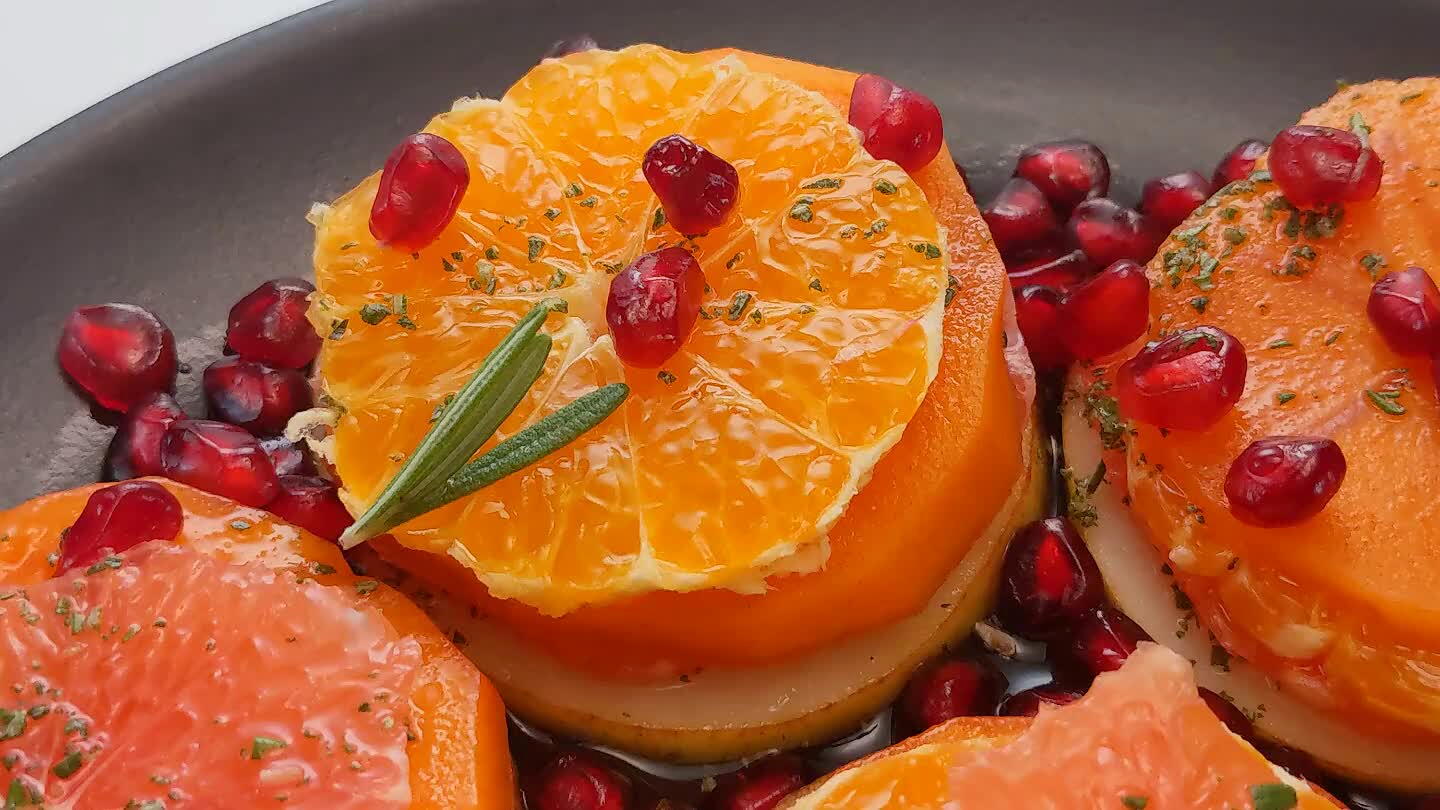 Comments