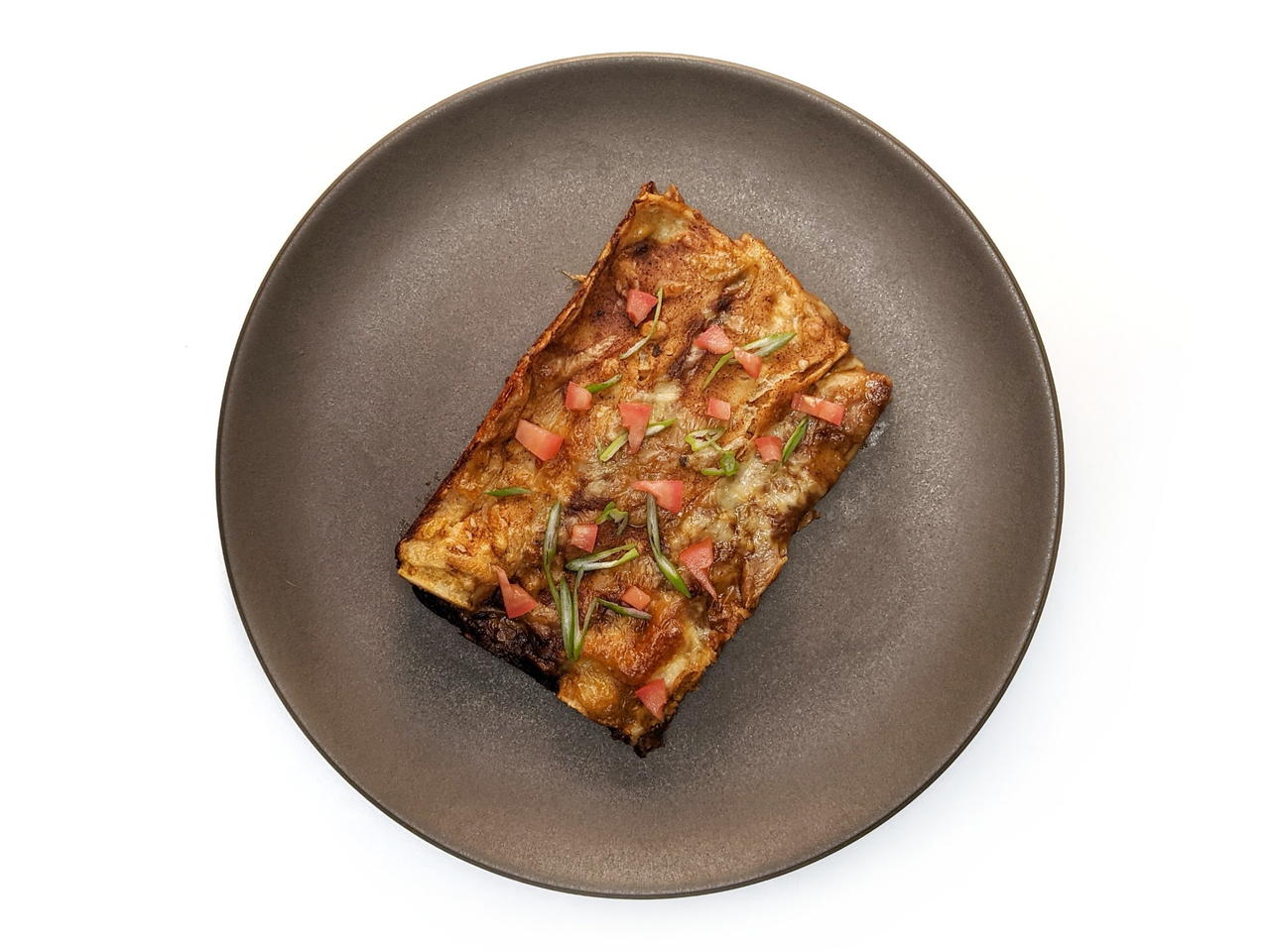 Recipe video made by Ryan
Published on 12/29/2020, viewed by 971 , 0 Comments
12 portions
45m
Enchiladas, in my opinion, are the pinnacle of corn tortilla applications, and a canned sauce does no justice.
What you will need
2 Tbsp Cooking Oil
2 Tbsp AP Flour
1/2 tsp Ground Cumin
1 Tbsp Chili Powder
1/2 tsp Garlic Powder
1 tsp Dried Oregano
1 Tbsp Tomato Paste
2 cups Chicken Broth
Salt
12 Corn Tortillas
8 oz Mexican Blend Shredded Cheese
(Nutritional facts 265 calories, 15.13 g fat, 24.38 g carbohydrates, 7.93 g protein, 21 mg cholesterol, 733 mg sodium)
How to cook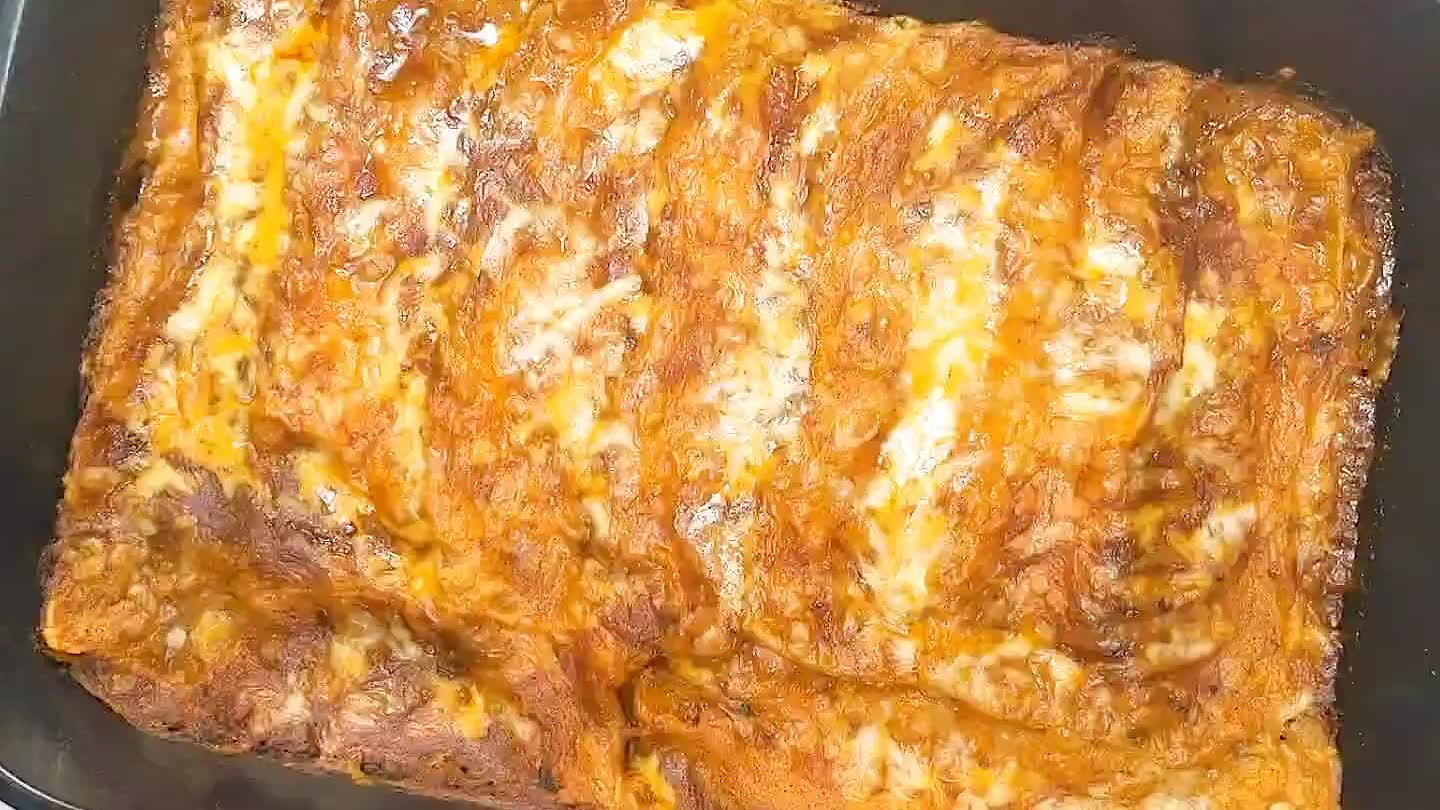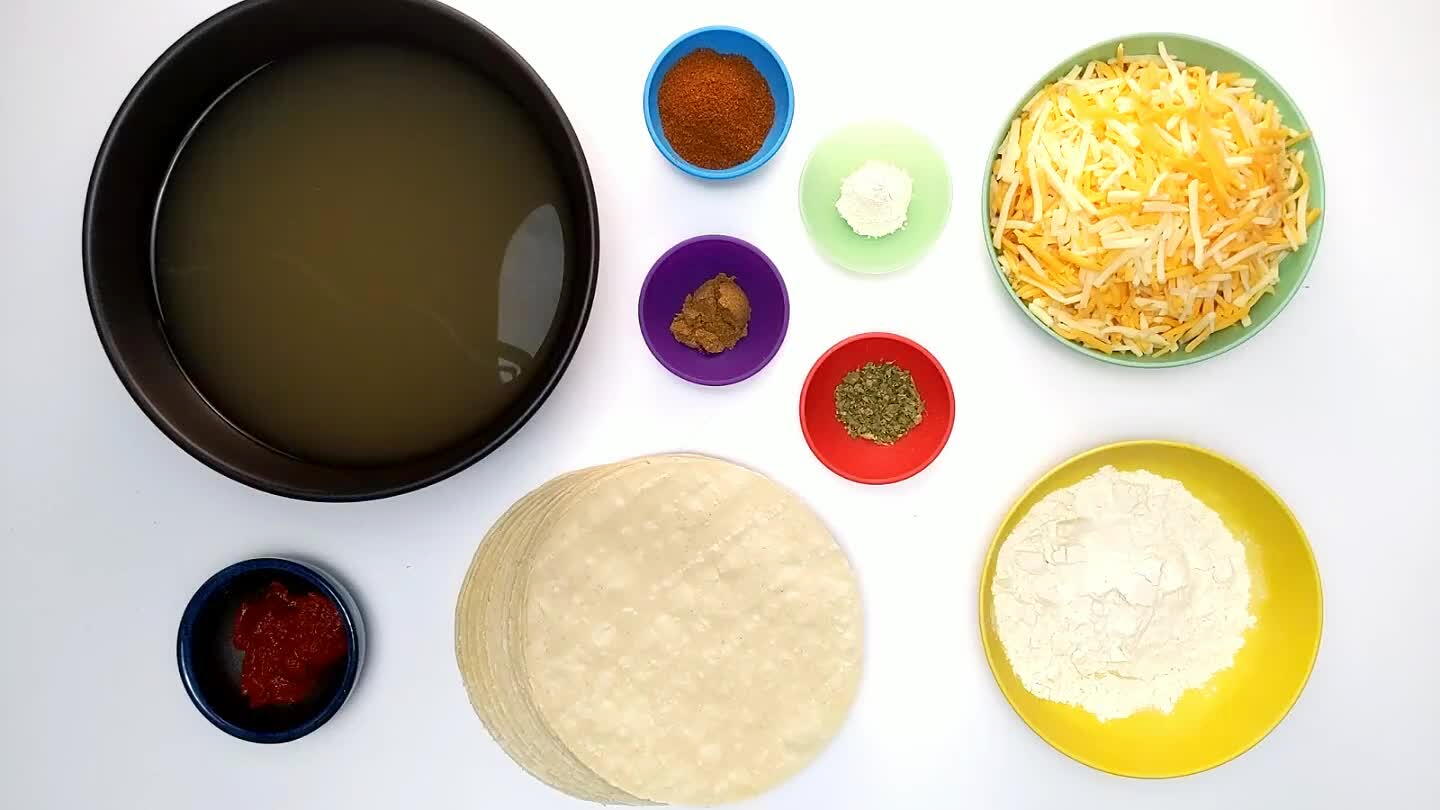 Heat the oil in a saucepan over medium heat.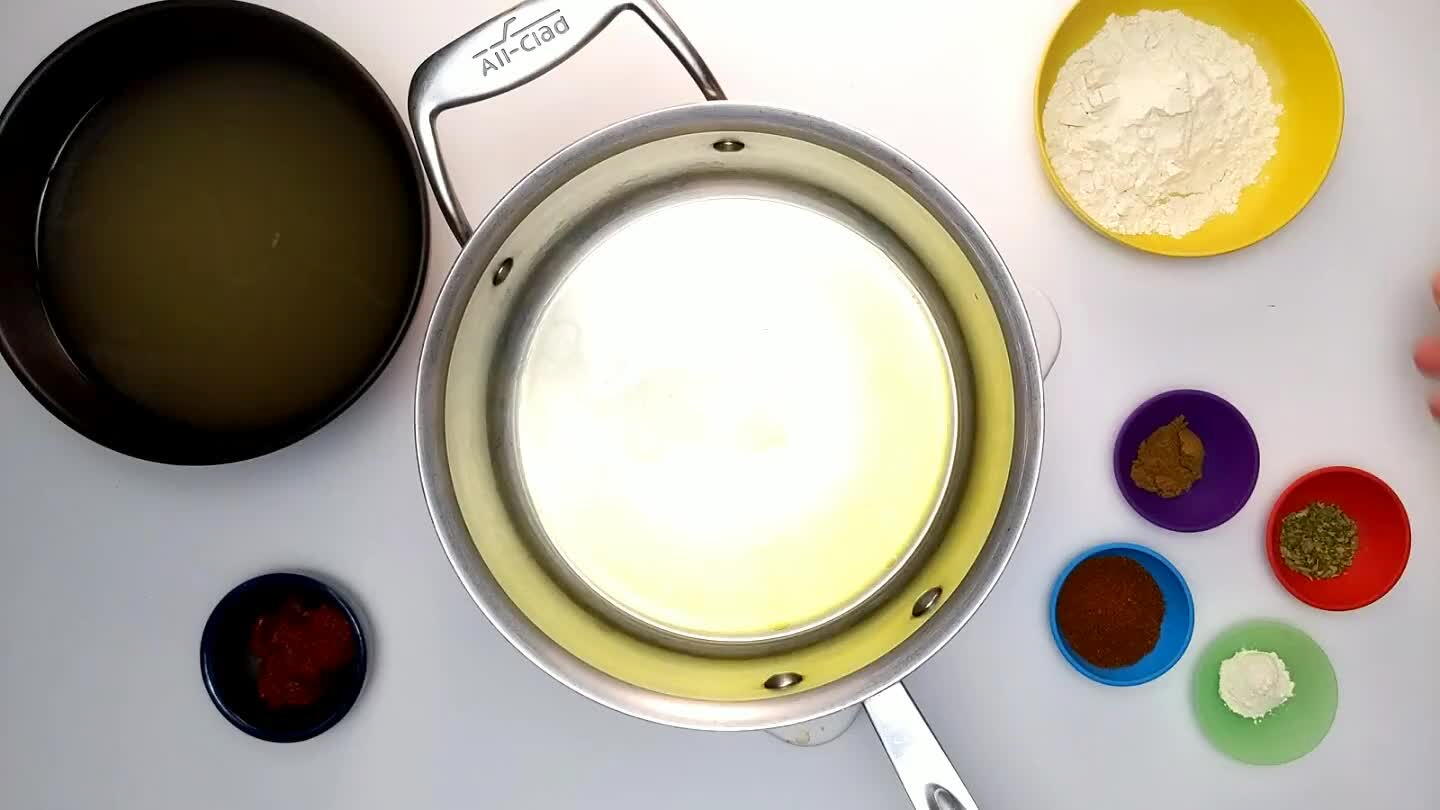 Add the flour and stir constantly, until the flour begins to darken. You're making a roux here. Although a butter-based roux is perhaps more common, there's little difference. Cook flour in fat until brown.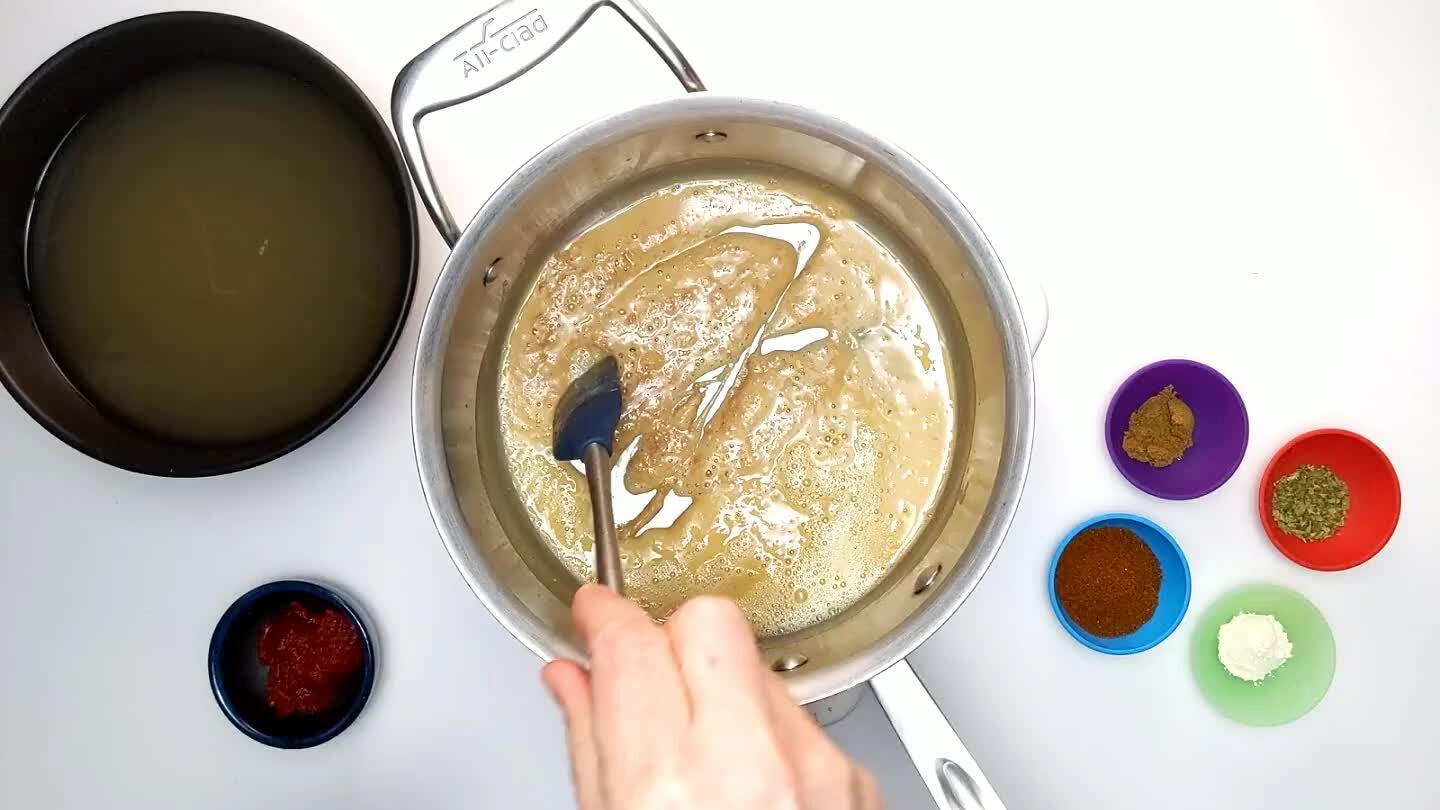 Add the ground cumin. You may need to reduce the heat. You want a little heat to toast the spices, but you don't want to darken the flour too much. Cooking won't really stop until you add the chicken broth.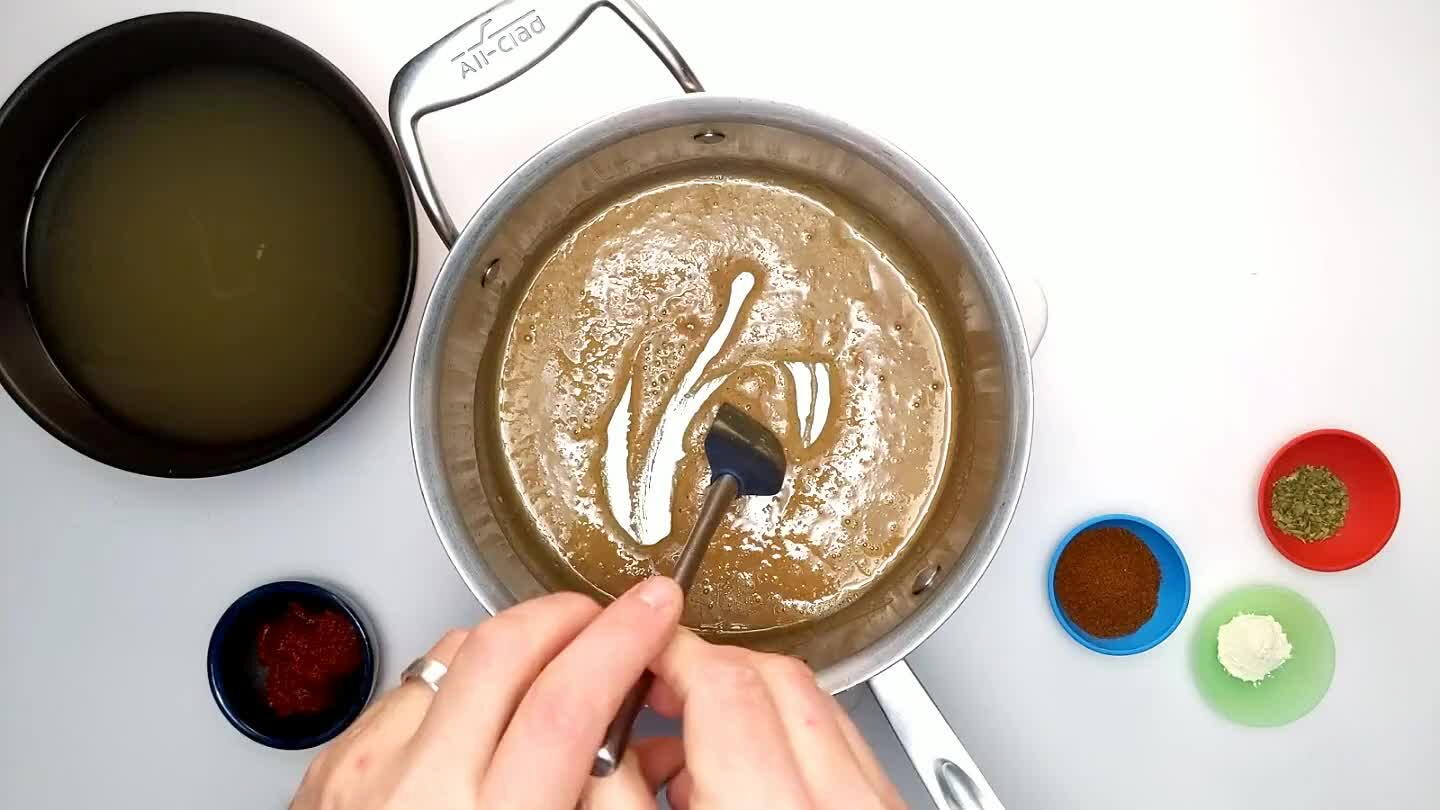 Add the chili powder.
Add the garlic powder.
Add the oregano.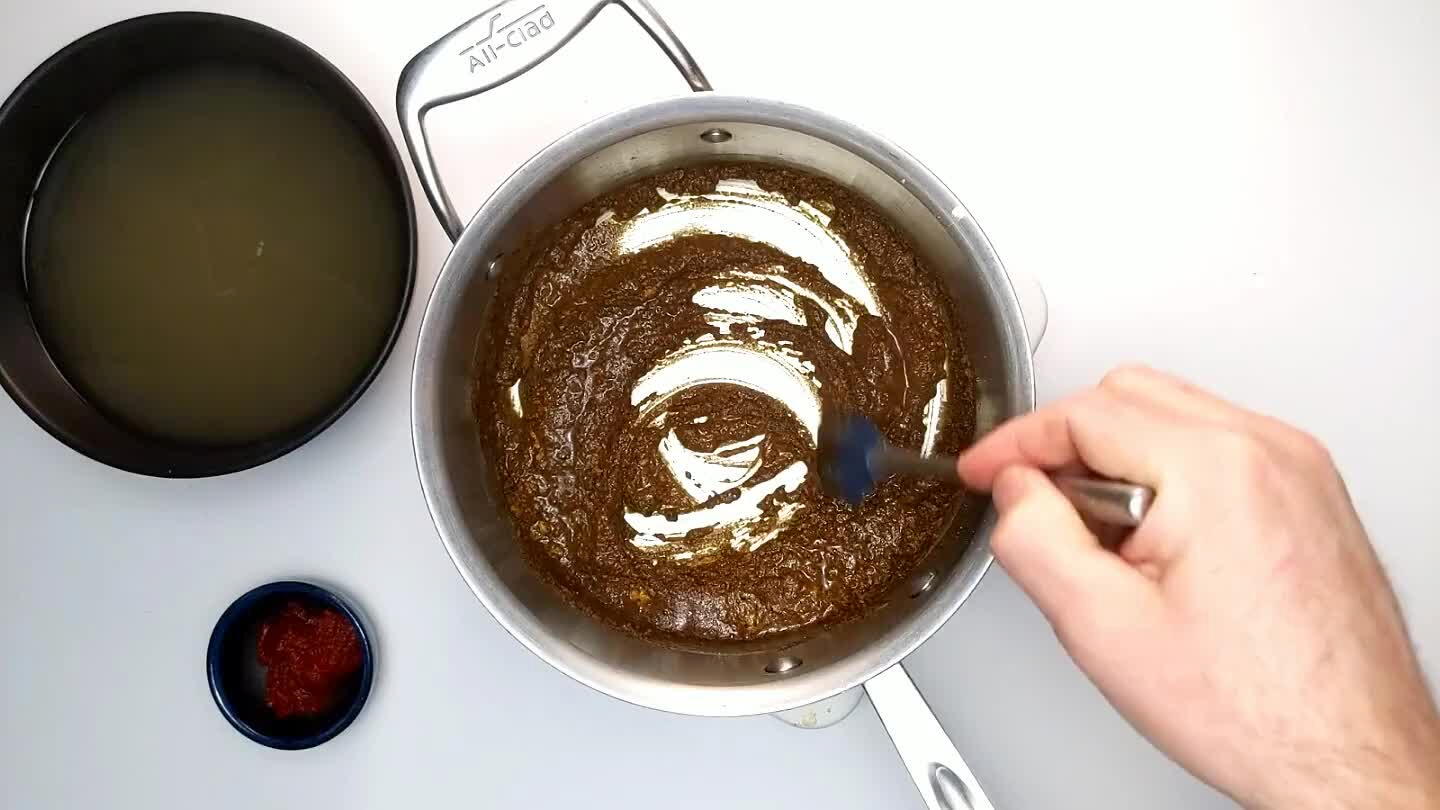 Add the tomato paste and stir to mix.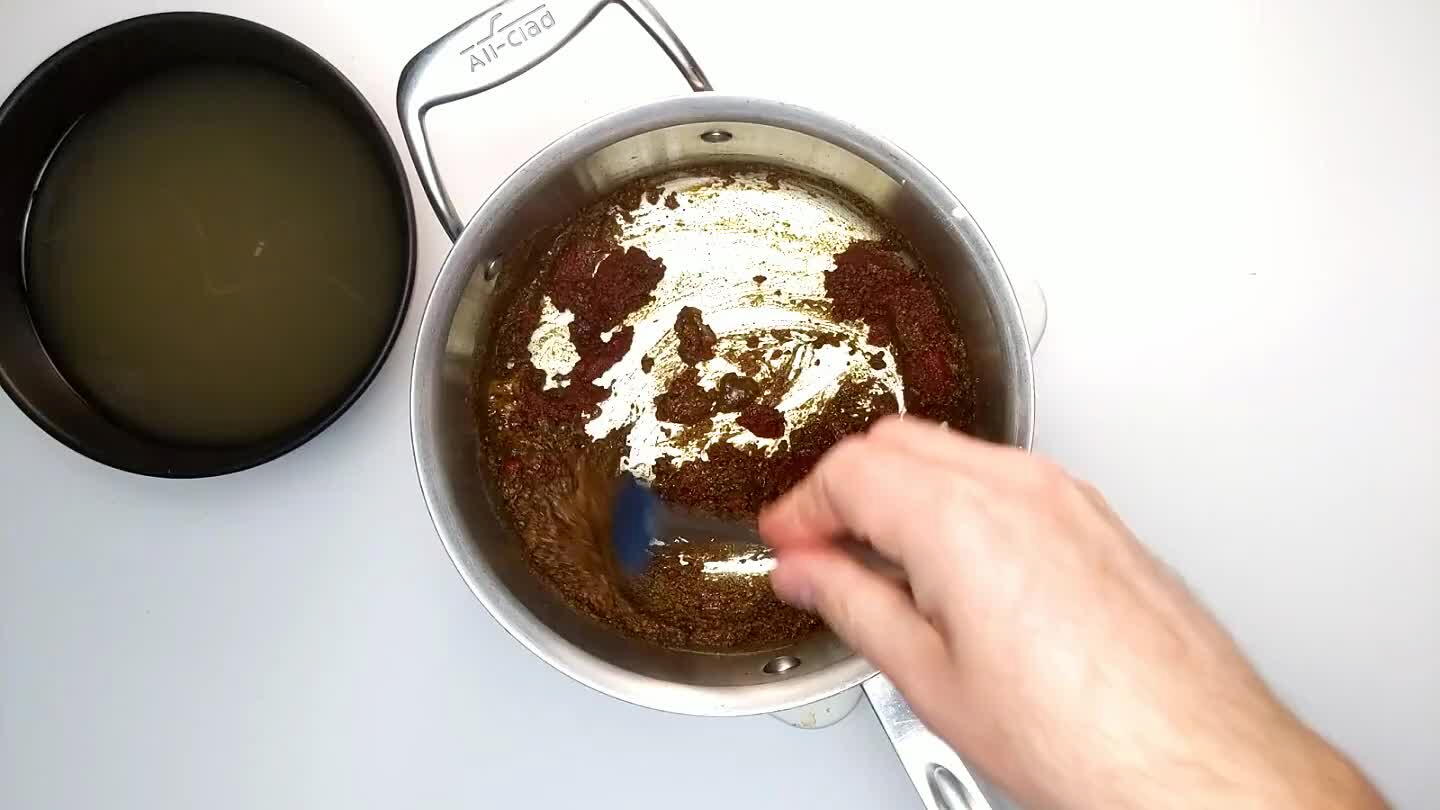 Stir in the chicken broth.
Bring the sauce to a simmer and hold it there until it thickens to a consistency a little thicker than a heavy cream.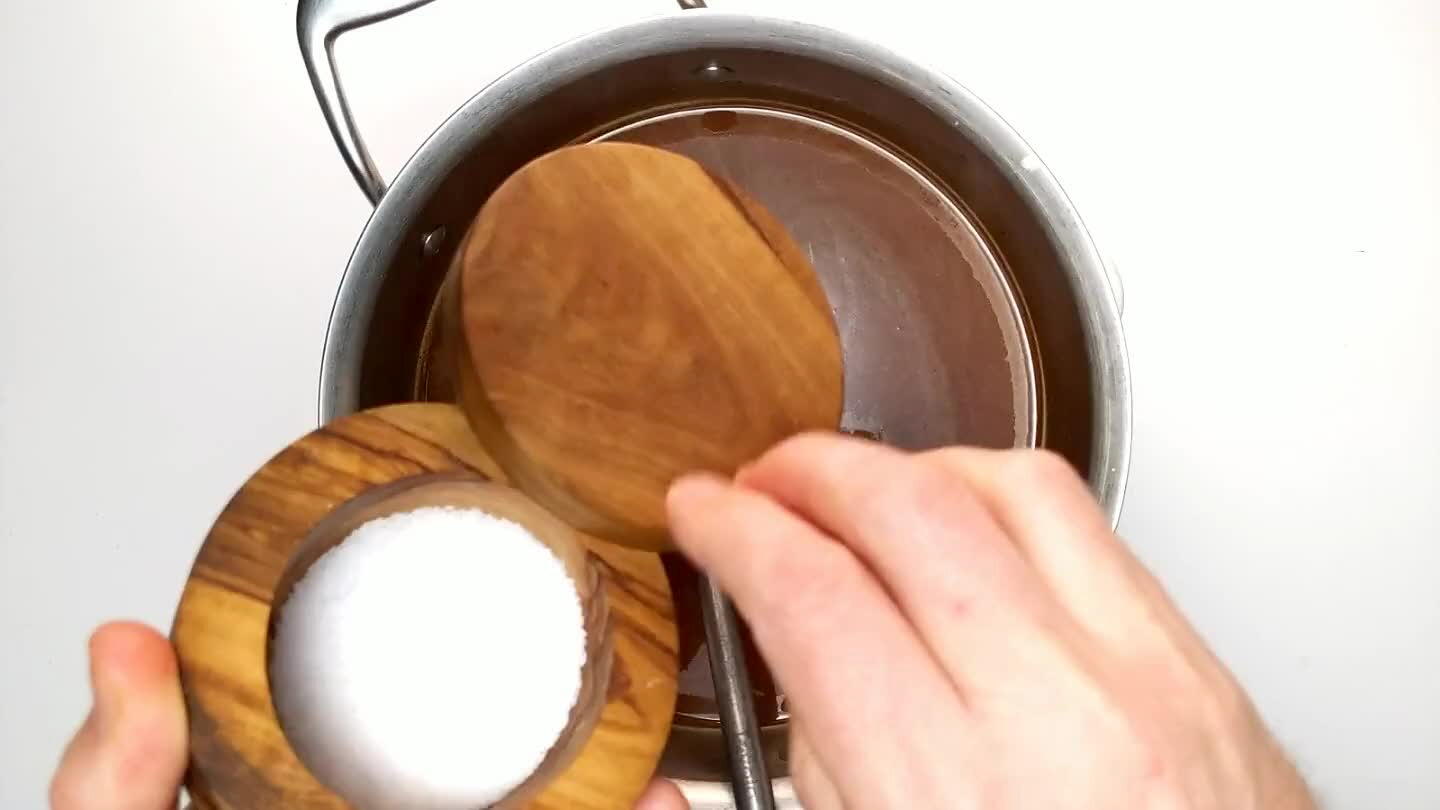 Add a little salt to taste.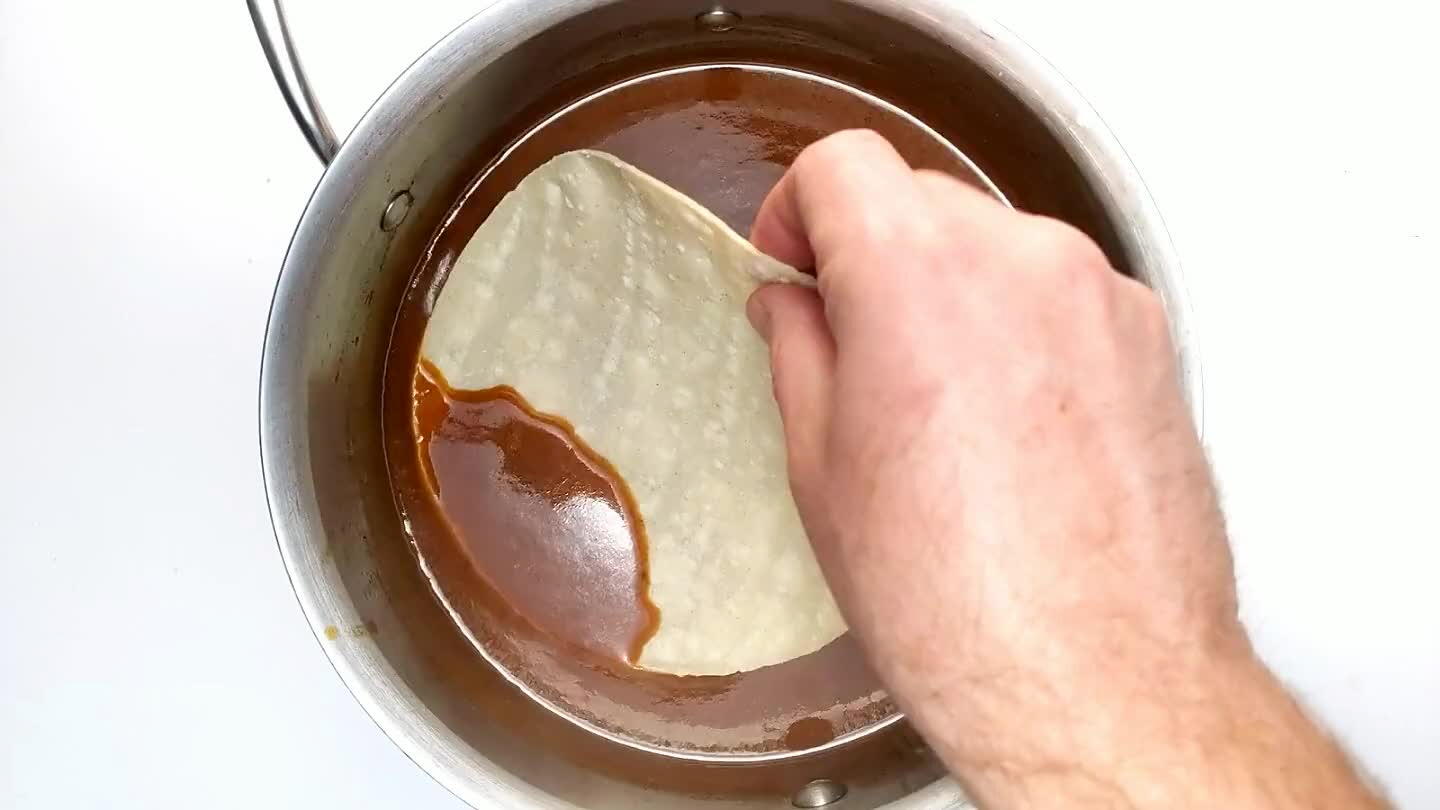 Now for the assembly. This is my least favorite part of making enchiladas, but lets not focus on that. Dunk your tortillas in sauce to warm them up slightly and make them pliable. If you want to take it to the next level here, toast each tortilla in a skillet with a little hot oil before coating in sauce. This improves the texture in my opinion, but adds a lot of prep time.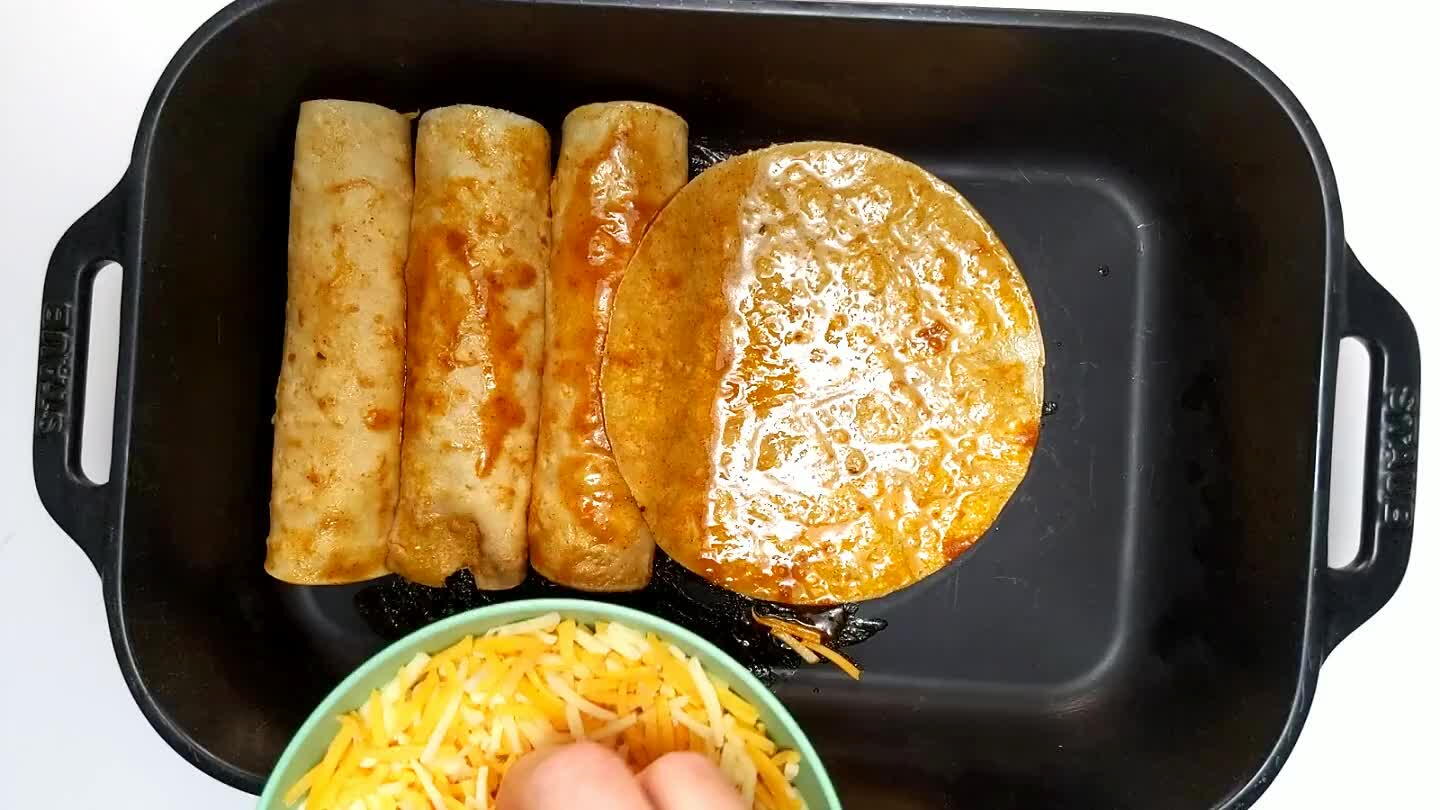 Sprinkle a line of shredded cheese down the center of a sauced tortilla and roll it into a cheese-filled tube. Repeat, tucking your cheese tubes neatly into a casserole dish. Twelve tortillas should fill your average baking dish.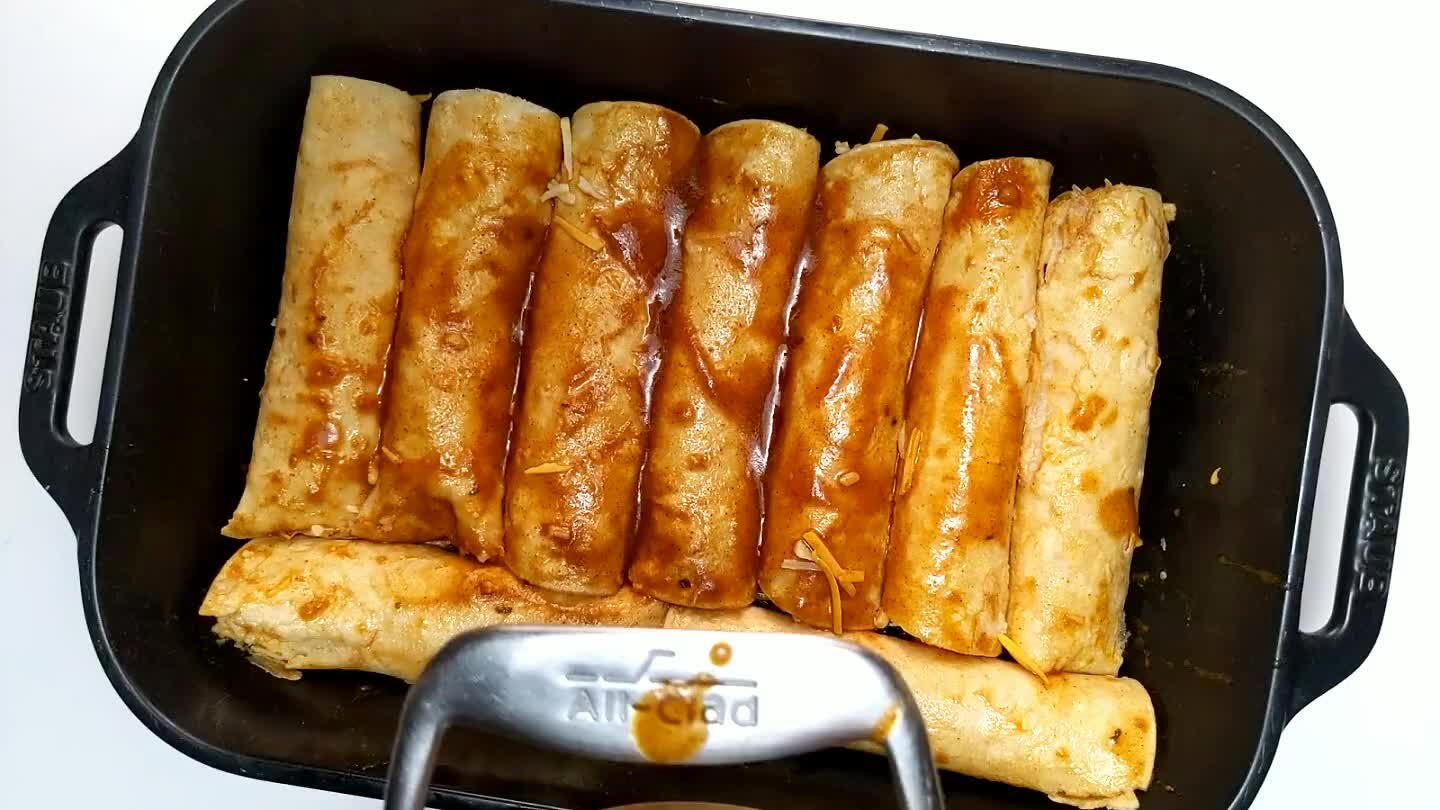 Pour what sauce remains evenly over the top of the rolled up enchiladas.
Top with some more shredded cheese.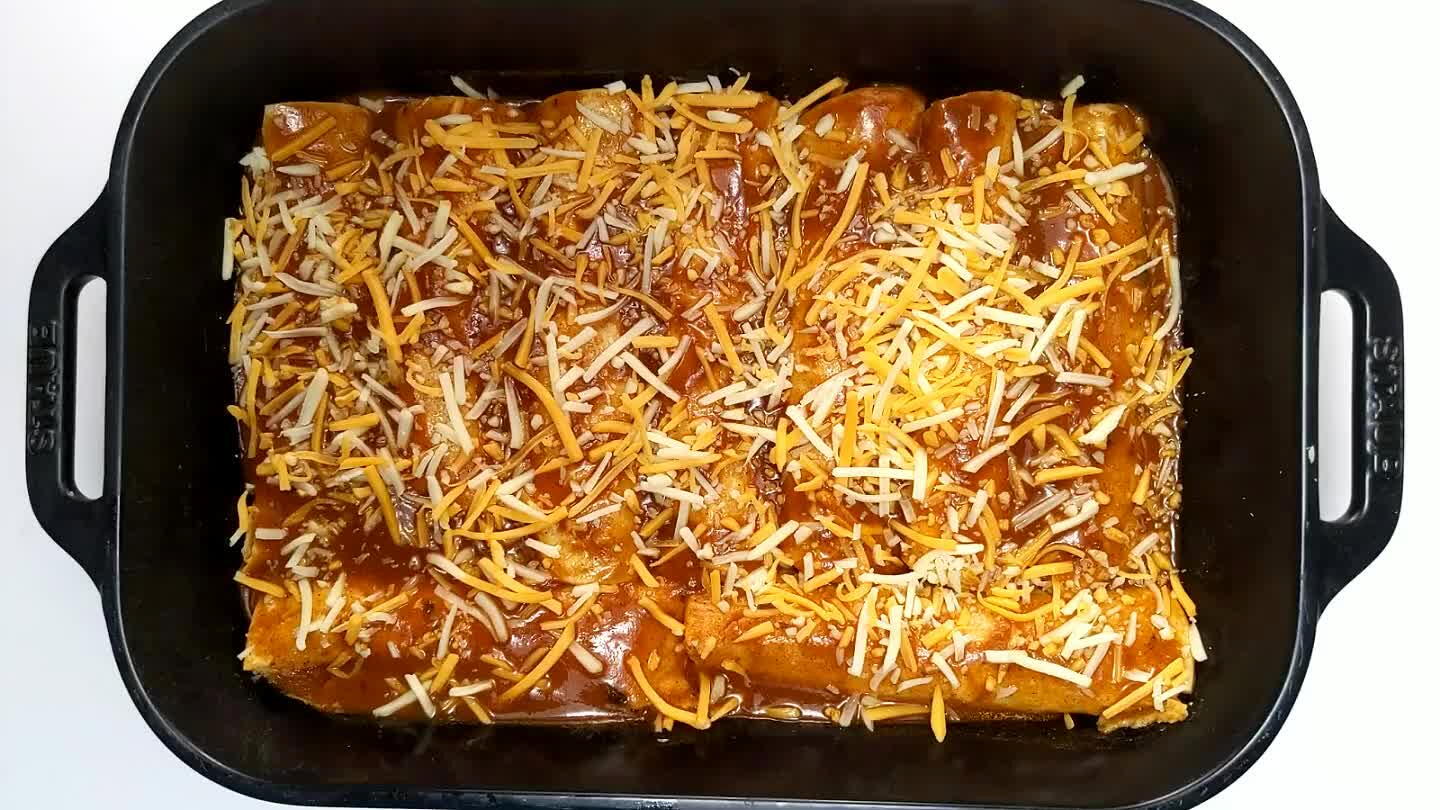 Bake for about 20-25 minutes. The cheese and the edges should be beginning to toast.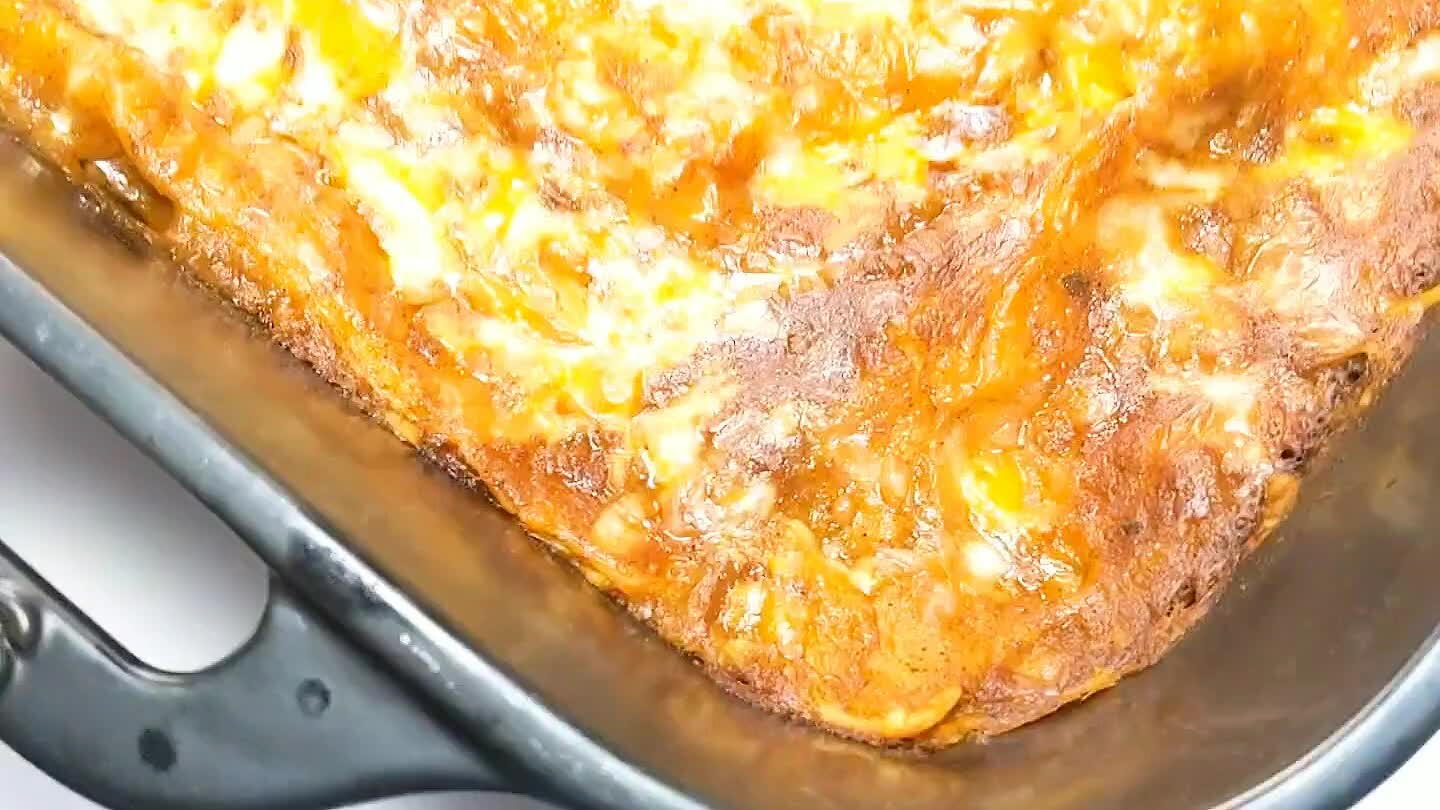 Comments