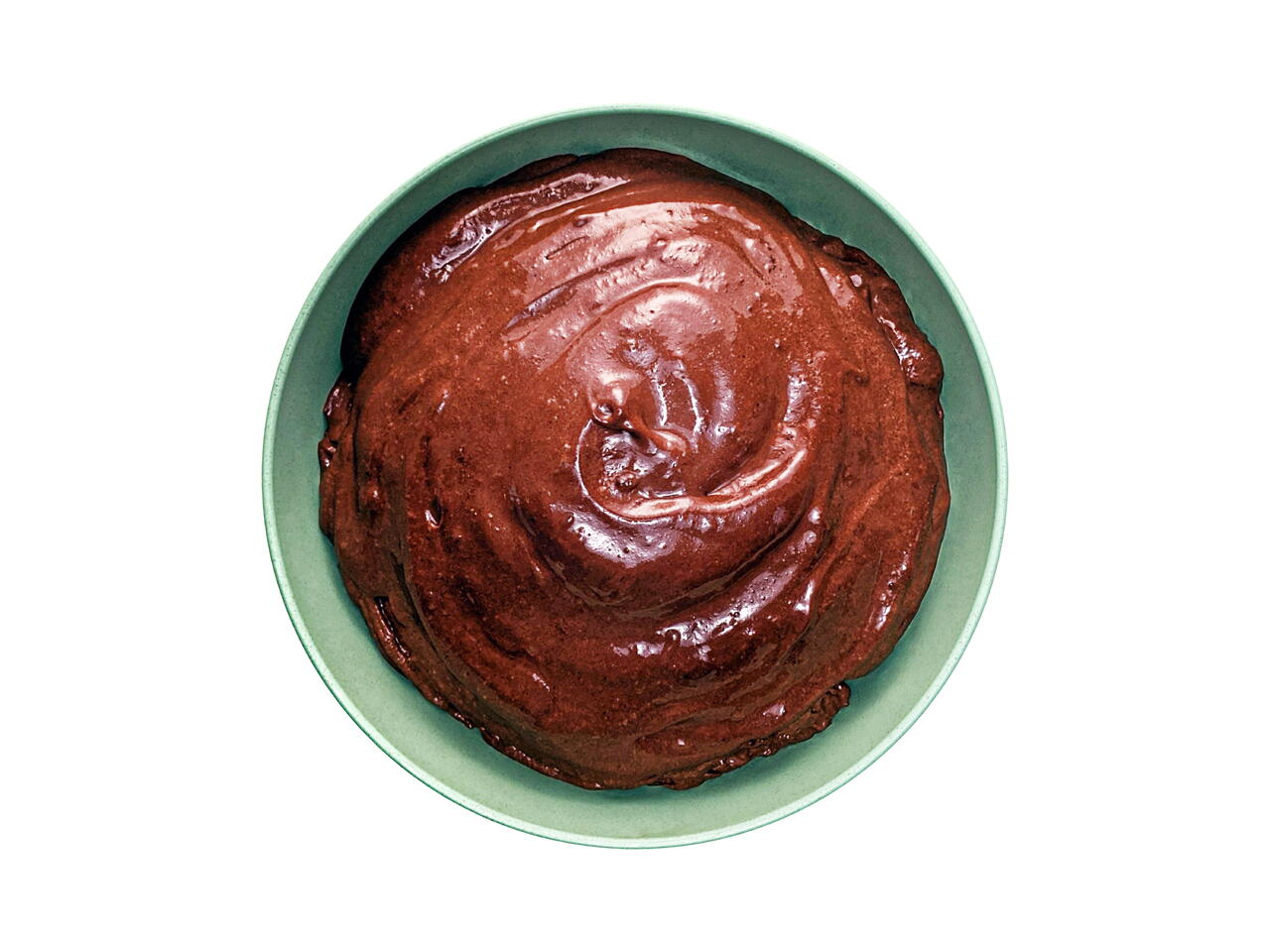 6 portions
15m
If you use dark chocolate, this becomes a dairy-free mousse. The coconut flavor is barely noticeable. Add a little coconut extract, 1/4 tsp at a time to taste, if you're looking for a more intense coconut flavor. Regardless, it's tough to complain about a meal that ends in a bowl of chocolate frosting.
What you will need
3 Eggs
4.5 oz. Dark Chocolate Chips
1/2 cup Coconut Cream
(Nutritional facts 544 calories, 34.18 g fat, 45.96 g carbohydrates, 14.33 g protein, 872 mg cholesterol, 509 mg sodium)
How to cook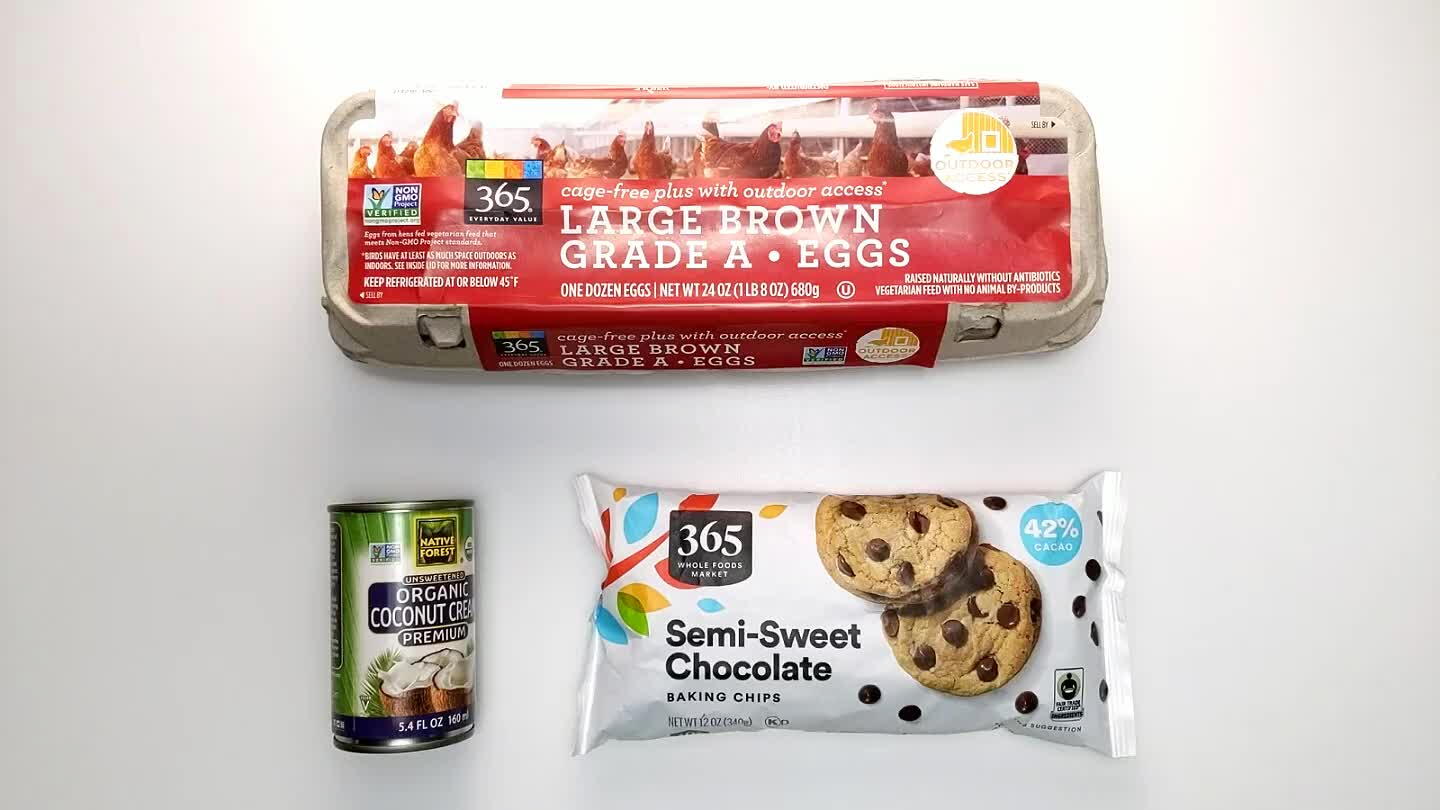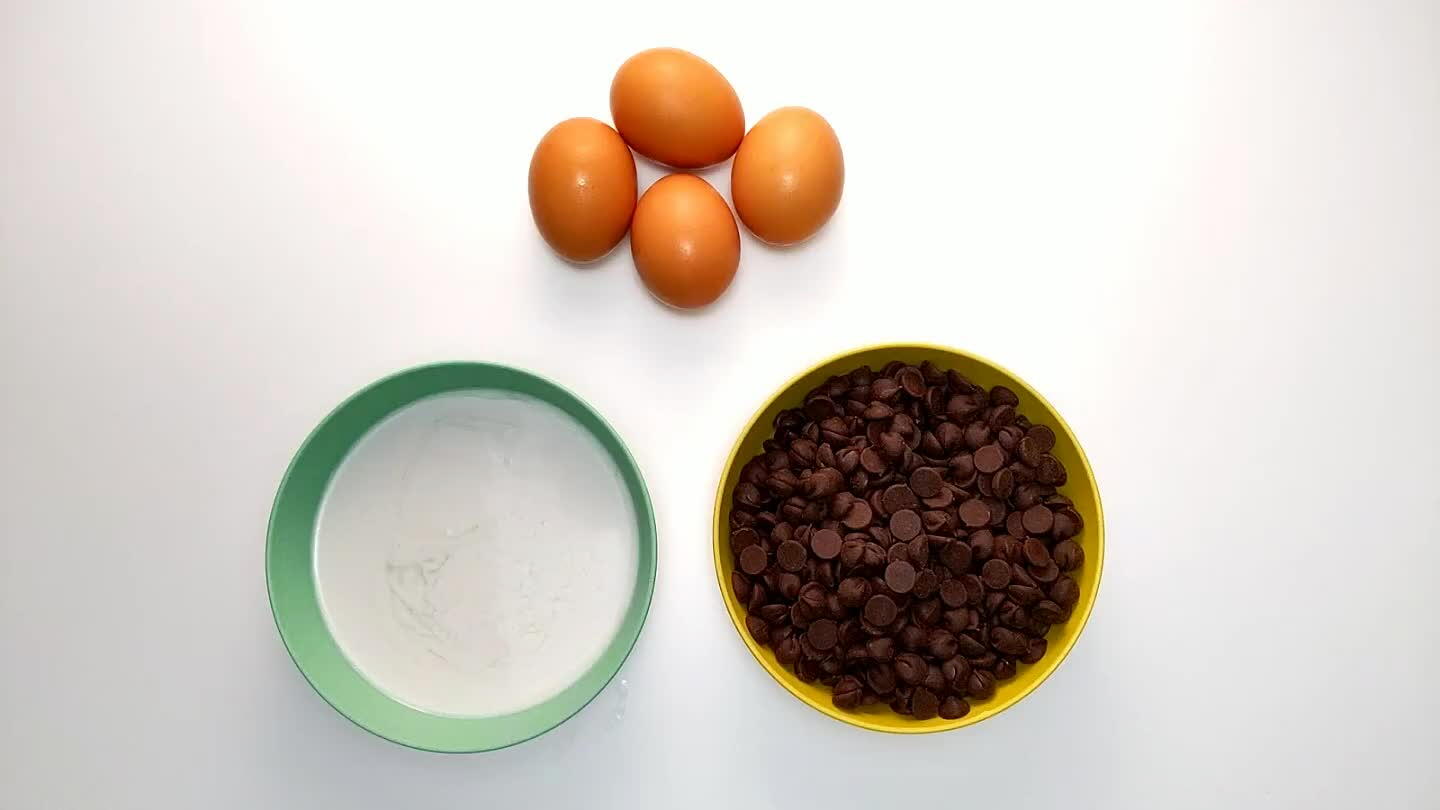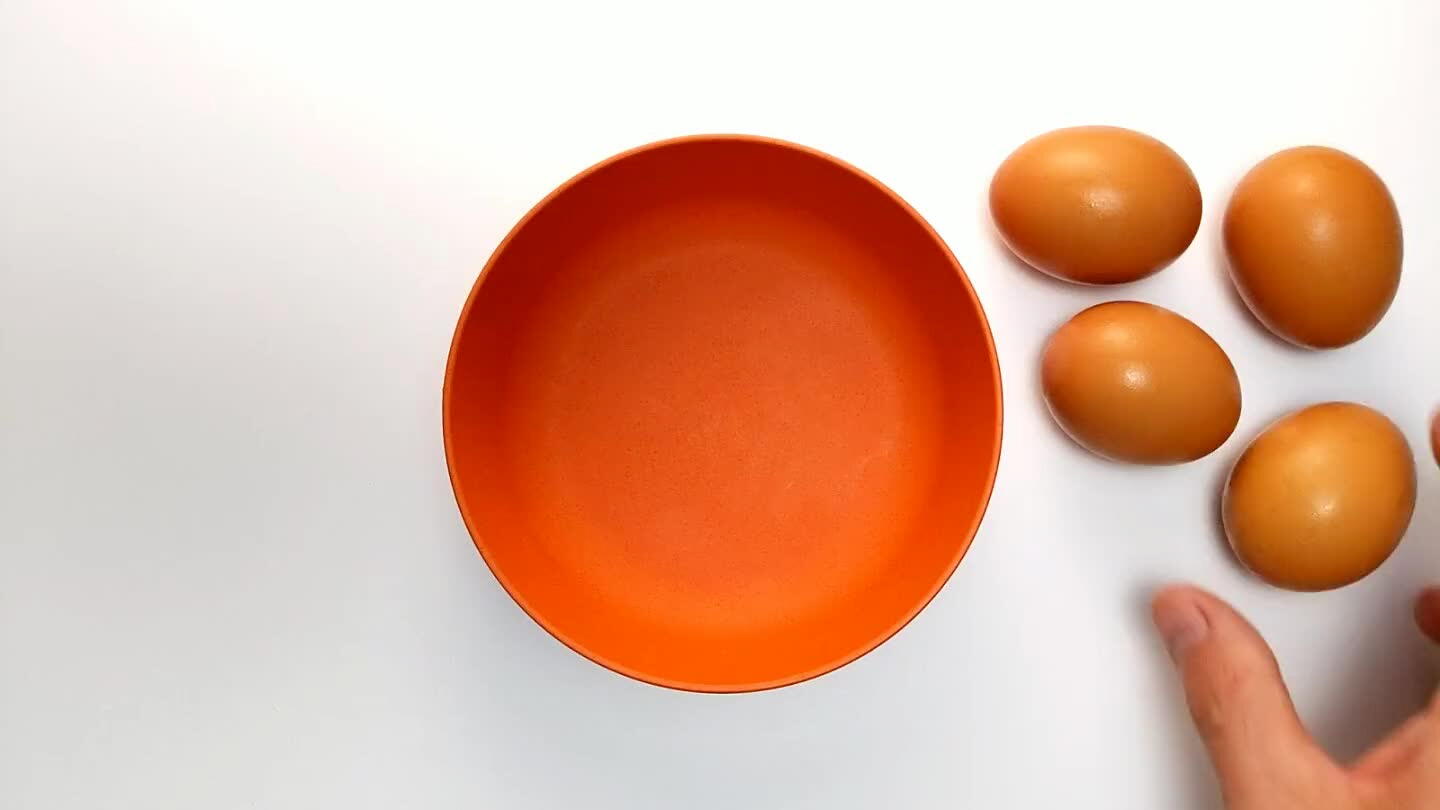 Crack all of the eggs into a bowl. Be very gentle. If you break one of the egg yolks, you're going to have to make scrambled eggs with this batch and start over. If you're low on eggs, I recommend doing this one egg at a time.
Remove the yolks from the bowl.I find the best way to do this, by far, is by hand. The old technique of passing it back and forth between shells I much more likely to break the yolk. Pick up a yolk and slide it around in your hands to slough off as much of the white as possible. Again, don't let any yolk get into the whites or they won't foam up properly.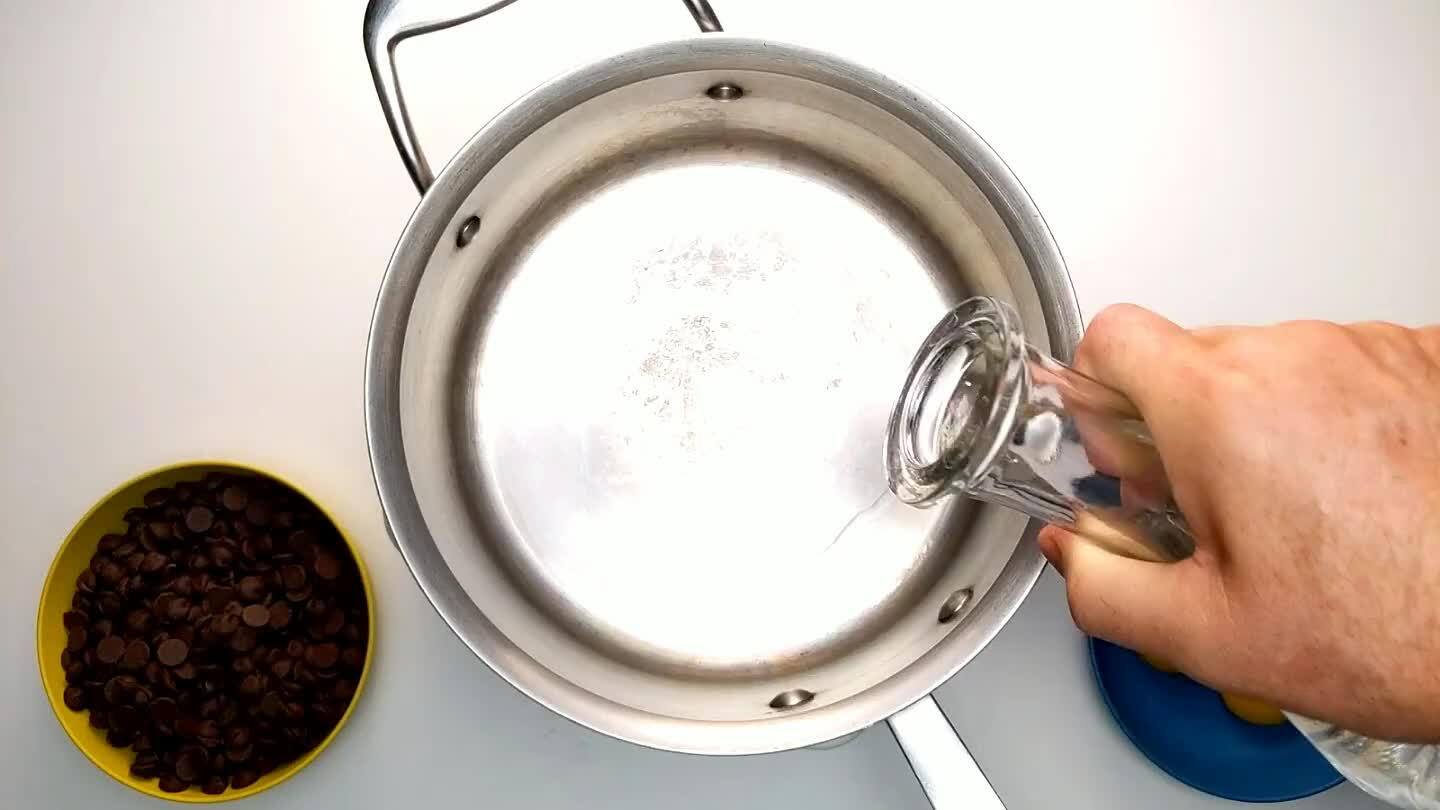 In a saucepan, bring a couple of inches of water to a simmer. Place a bowl over the top that's large enough to close off the top of the pot without touching the hot water below. By heating a bowl with only steam, you can keep the temperature very constant and be confident that it will not rise much above 212°F.
Make sure the bowl is nice and dry. Then add the chocolate chips. Give them a few minutes to melt, and stir to distribute any chunks into a smooth chocolate sauce.
Beat in the egg yolks and remove from heat. You're probably going to need a towel here to remove the hot bowl from the double boiler and keep it from moving around. The chocolate will quickly seize up, so work quickly. If you don't mix fast enough, you might end up with some scrambled eggs in your chocolate.
Whip the coconut cream into the egg and chocolate mix.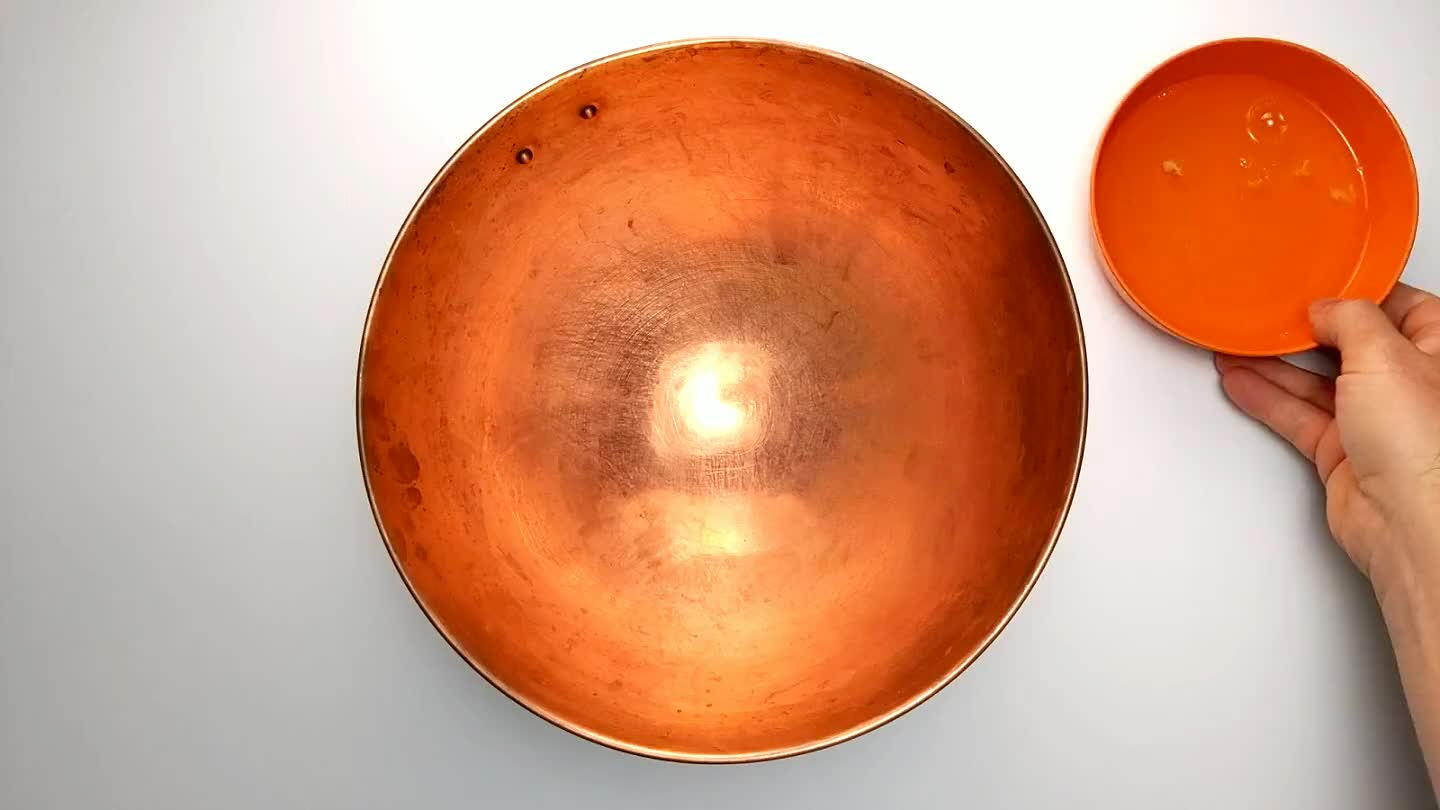 In a separate bowl, beat the egg whites to stiff peaks. Meaning that,when you withdraw the whisk, you should see the foam come to a point and stay that way. This will take some effort. Feel free to use a hand blender or a stand mixer if you like. You can also add 1/4 tsp of Cream of Tartar to make this foam more stable. I don't find it necessary for this dish.
Now, with a spatula, fold the egg whites gently into the chocolate cream. You want to get an even mix as smoothly as possible to avoid breaking down the egg white foam.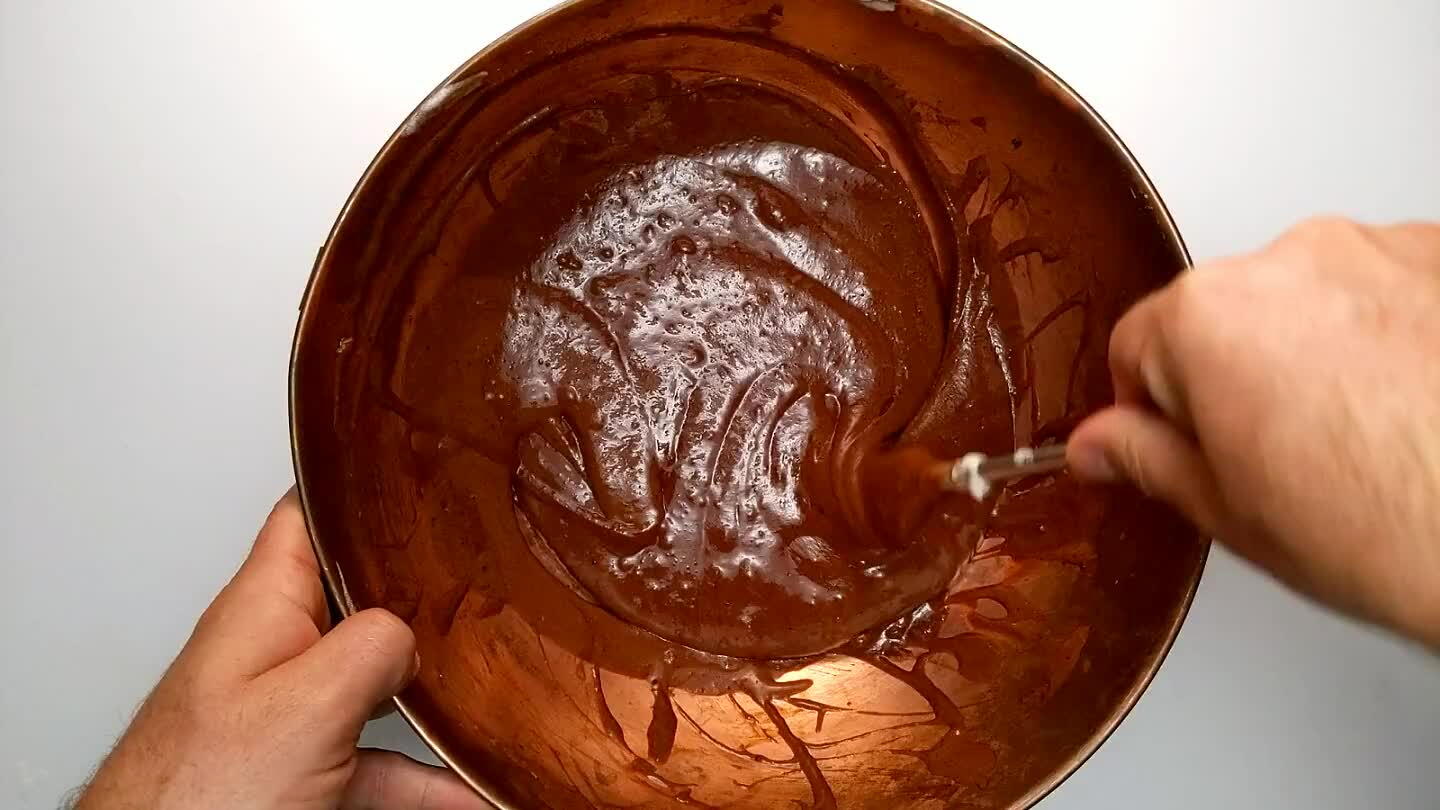 It's ready to eat. But it is traditional to chill this first. If you will be serving this as dessert, put it in a pastry bag and pipe it into some nice glassware before chilling. Serve with fruit or whipped cream. Of course, be aware that this dish does contain some raw egg.