Coconut Creamed Corn and Farro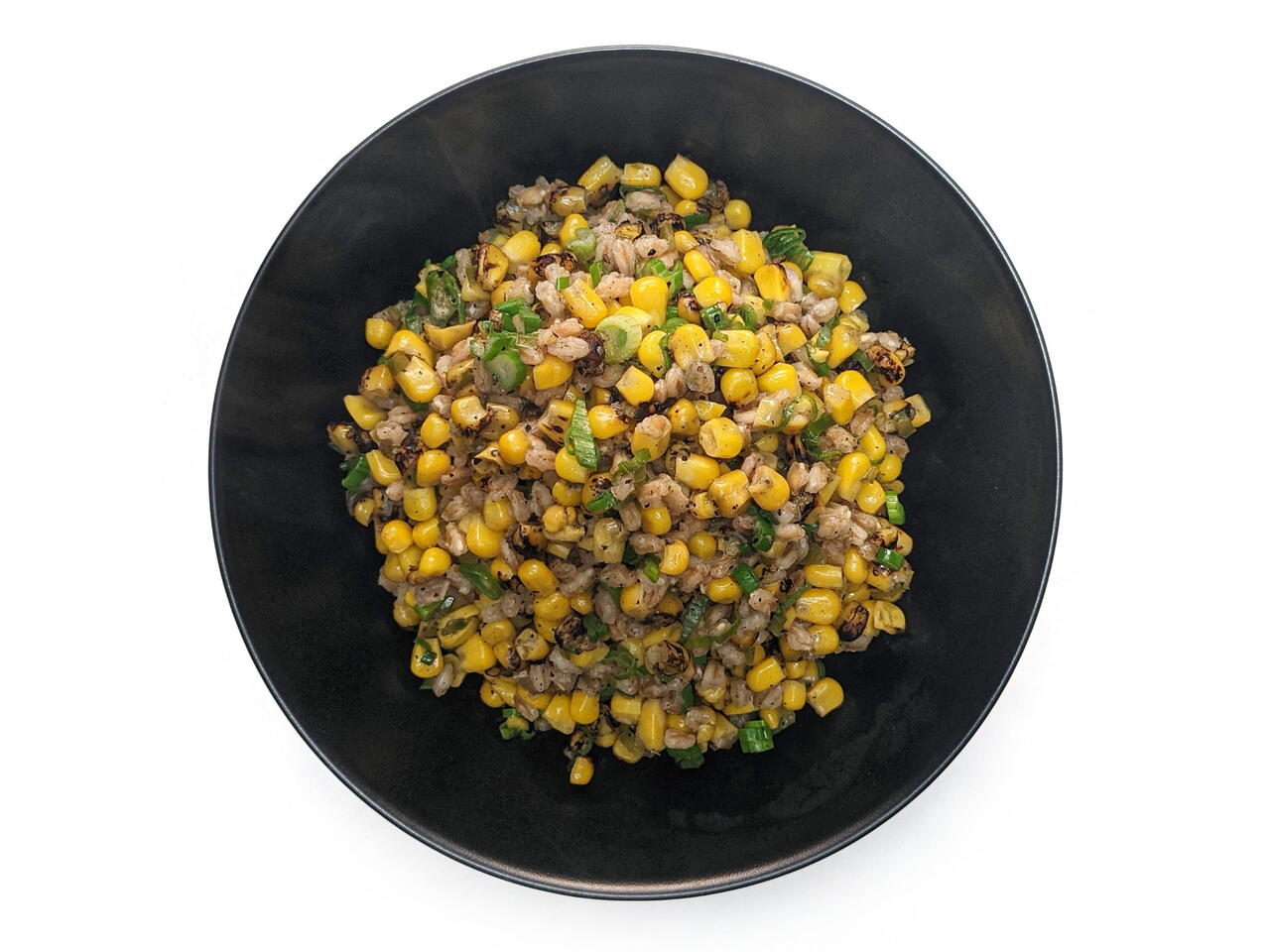 4 portions
15m
Quick, healthy and filling, this is a wonderful grain salad that you can whip up on the weekend and use it to supplement lunches and dinners going into the work week.
What you will need
½ cup Farro
1 Jalapeño
10 oz Frozen Corn
1 Tbsp Olive Oil
2 cloves Garlic
1 bunch Scallions
1 Lemon
½ cup Unsweetened Coconut Milk
Salt
(Nutritional facts 152 calories, 1.84 g fat, 34.13 g carbohydrates, 2.29 g protein, 0 mg cholesterol, 675 mg sodium)
How to cook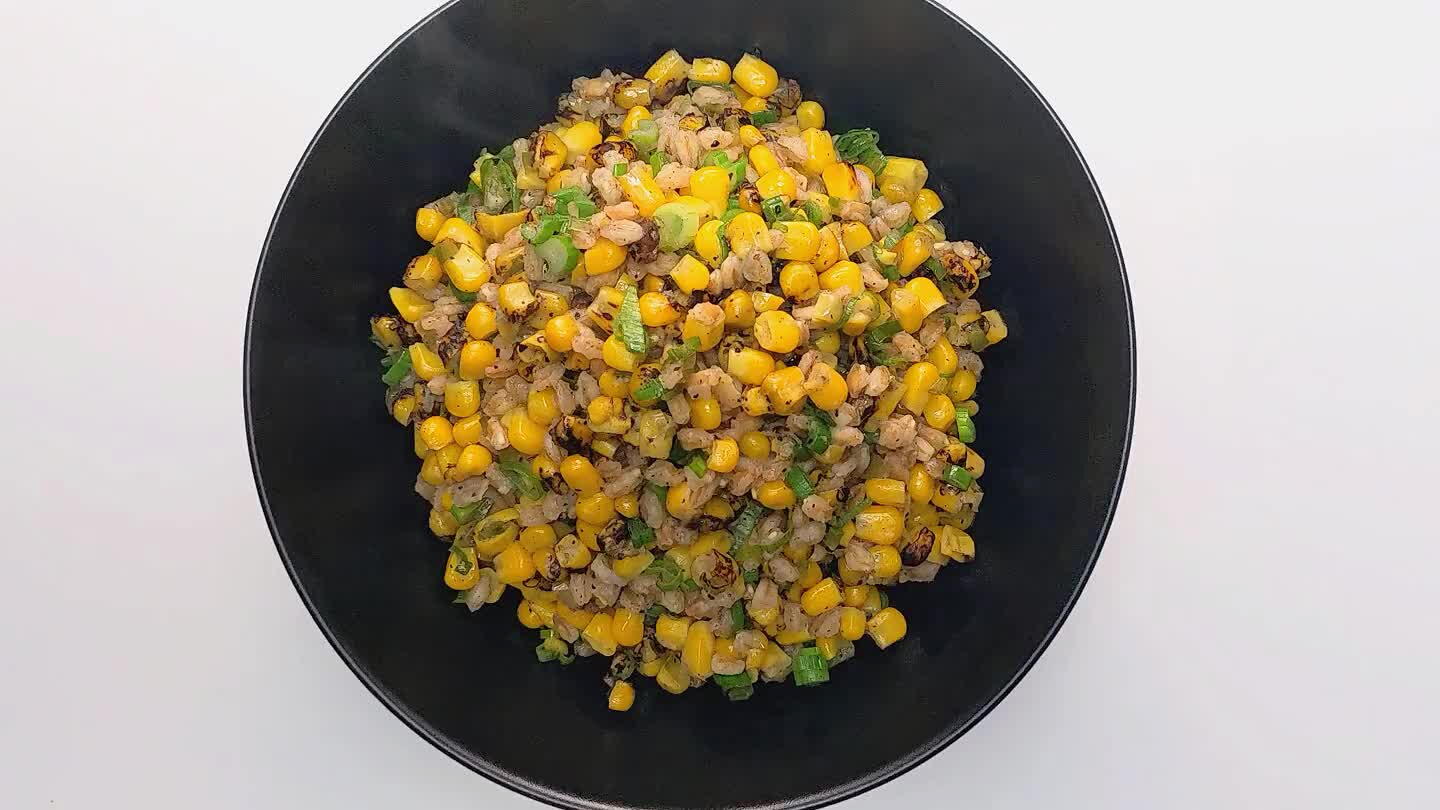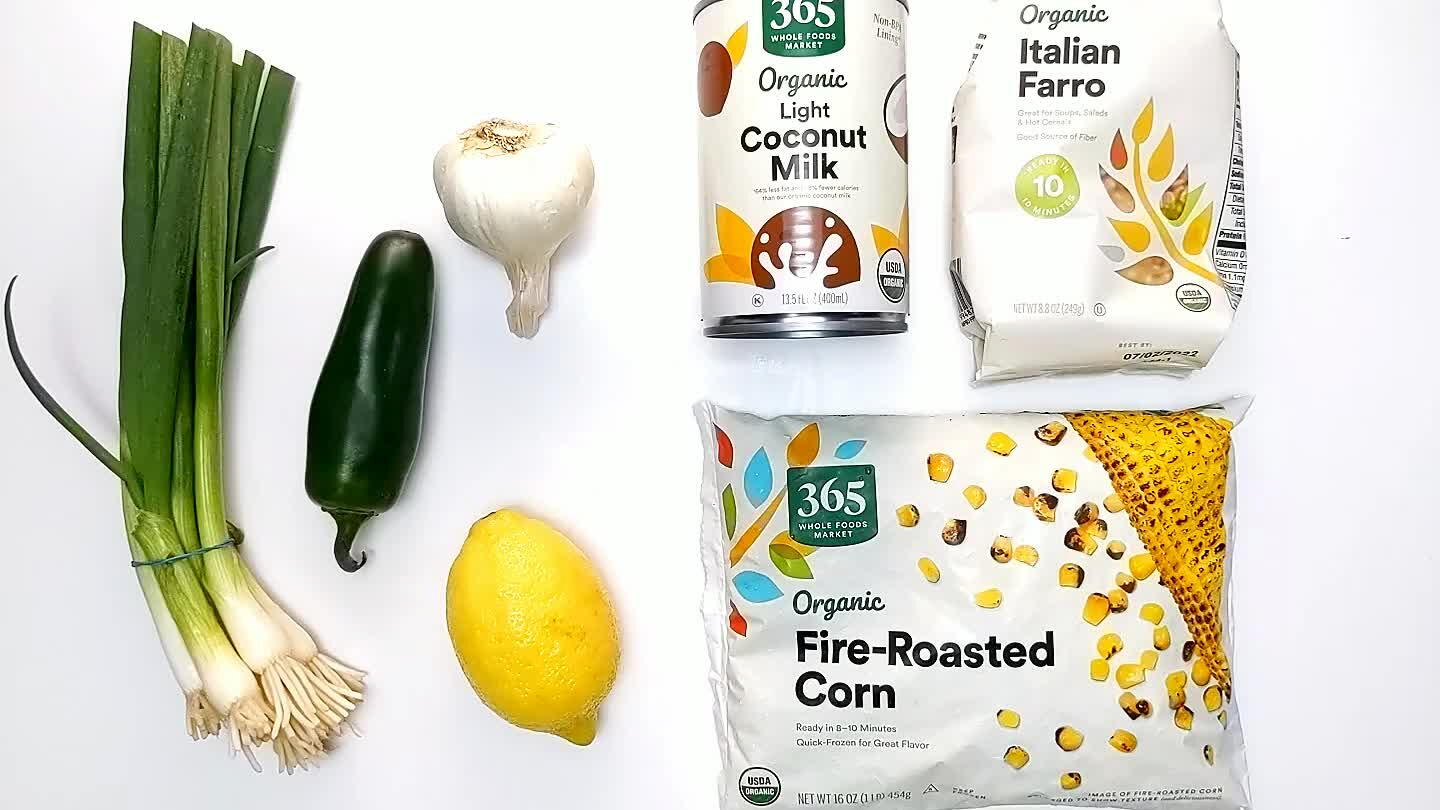 Peel garlic cloves and chop or grate to a fine paste.
Wash the scallions and slice thin.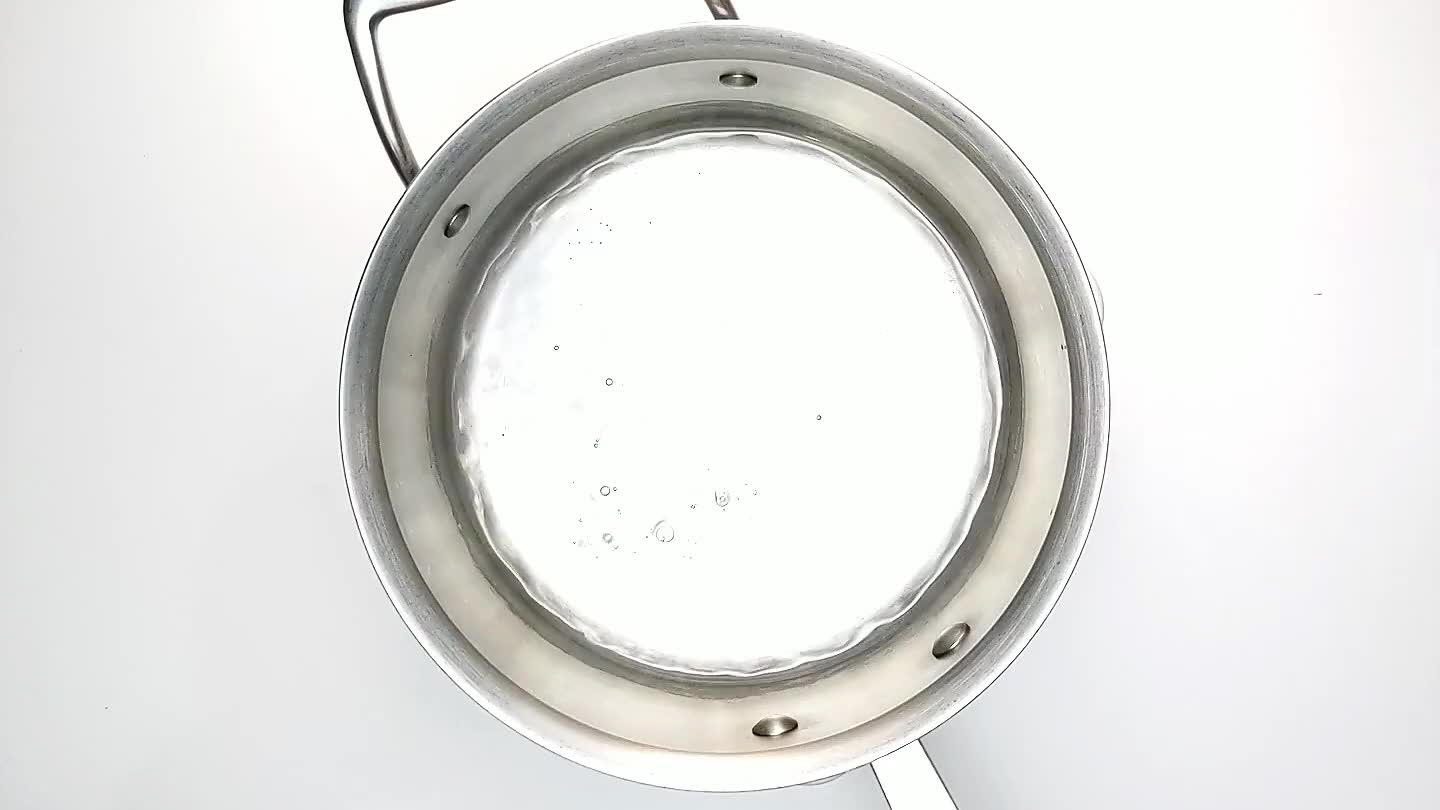 Bring the water to a gentle simmer and add the farro. Simmer for 10 minutes.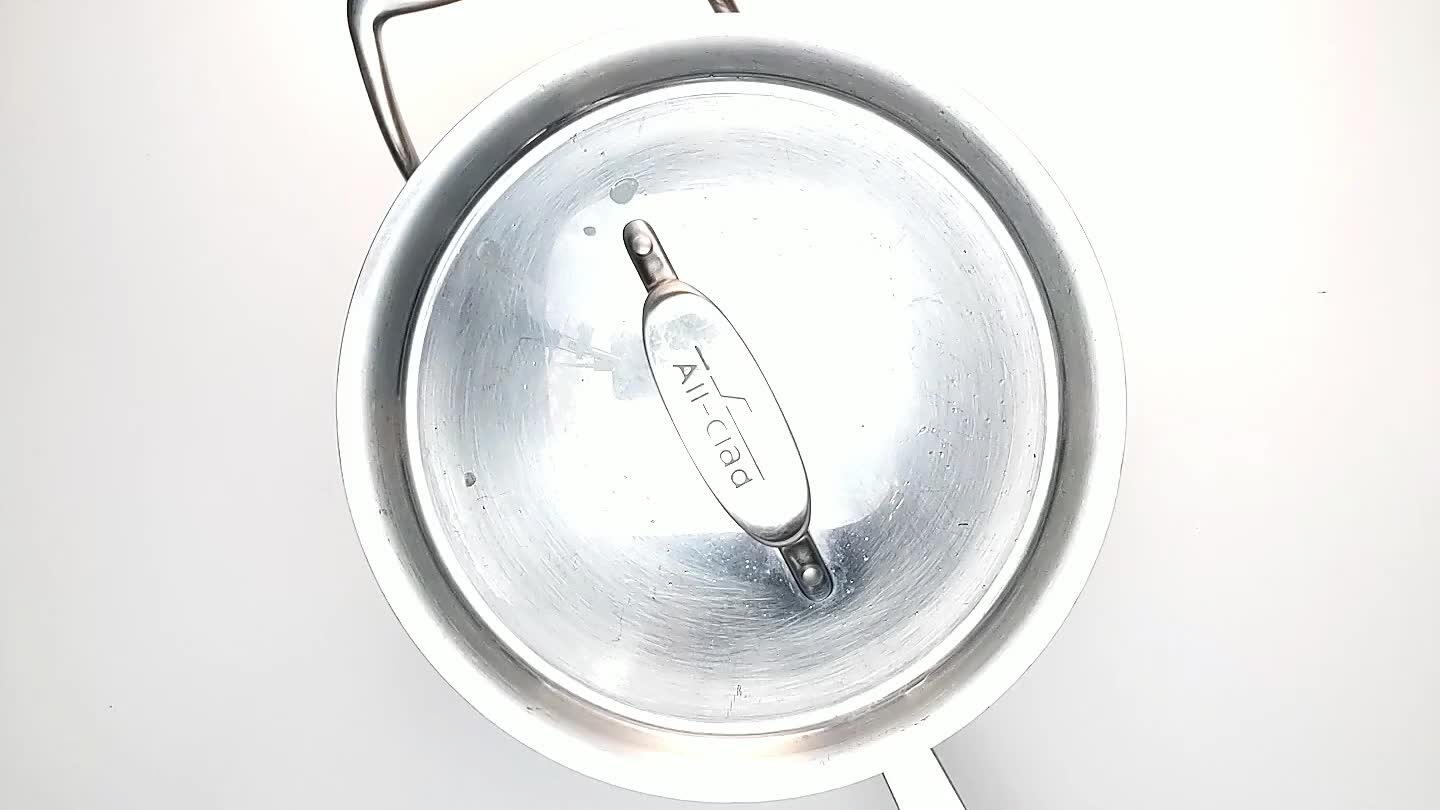 Cover the pot and remove it from heat. Let it sit for 5 minutes, then check that the farro is tender. If so, strain it out and set it aside.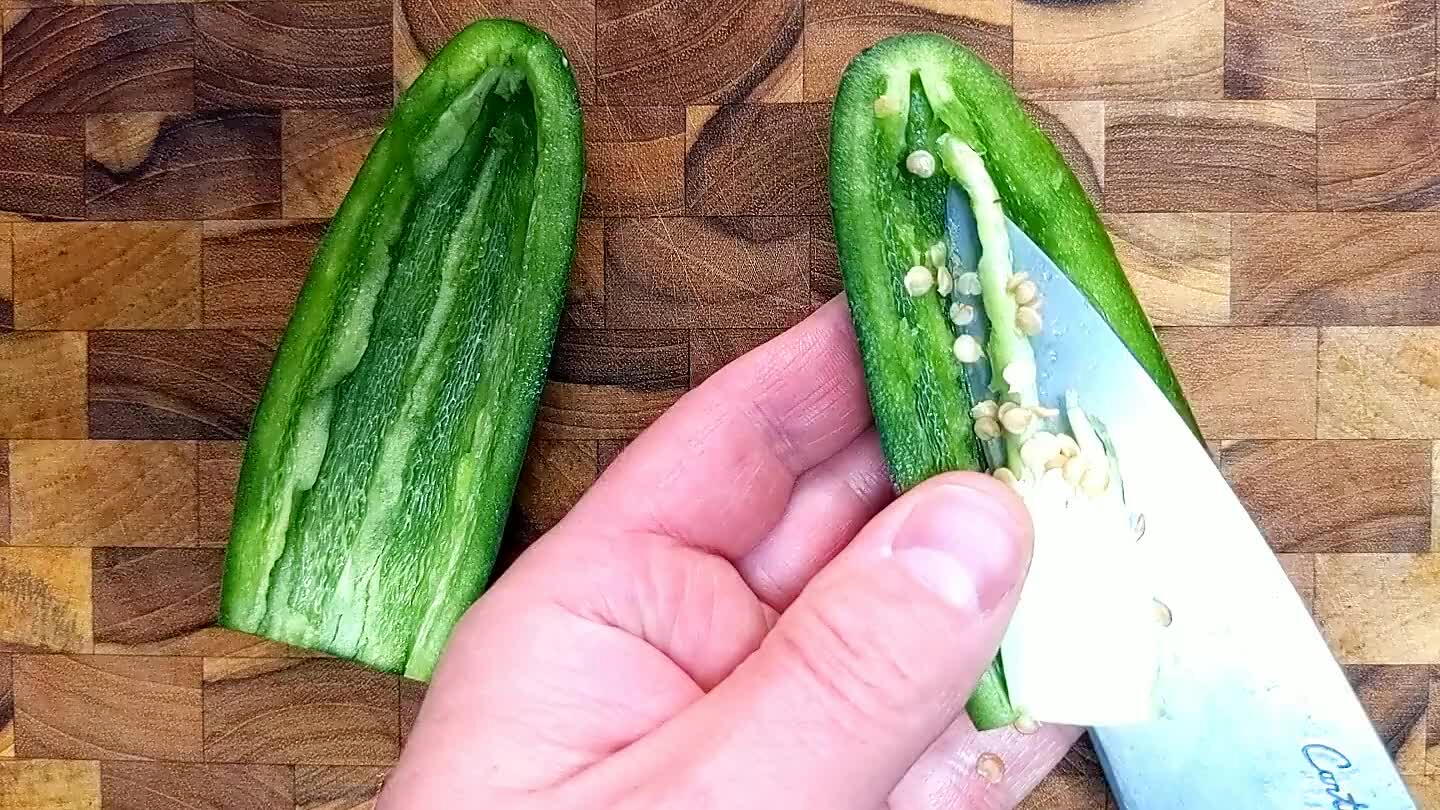 Remove seeds and stem from jalapeño. With the skin facing down, slice thin, lengthwise. Gather the thin lengths into a bundle and slice them thin into tiny cubes.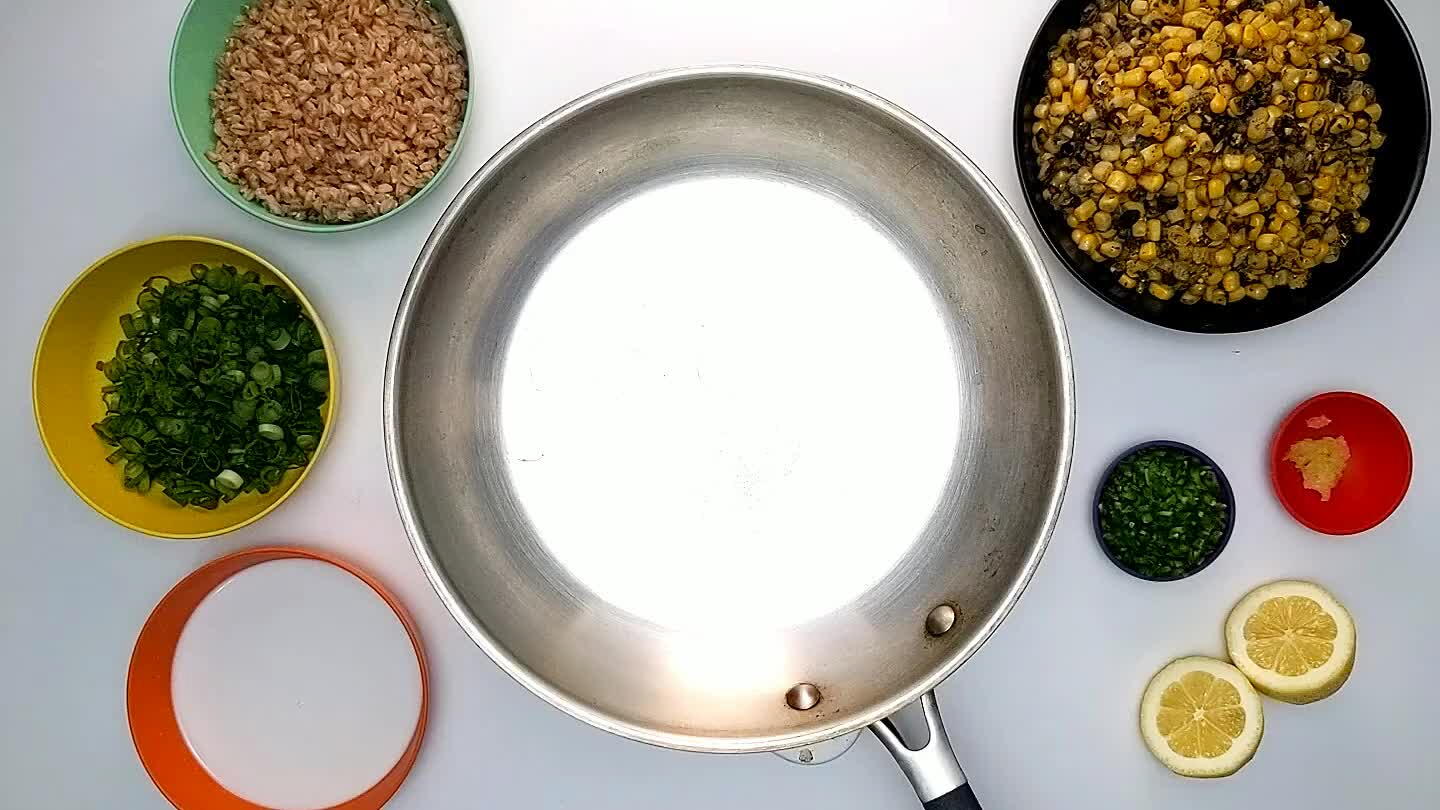 Heat some oil in a large pan over medium heat.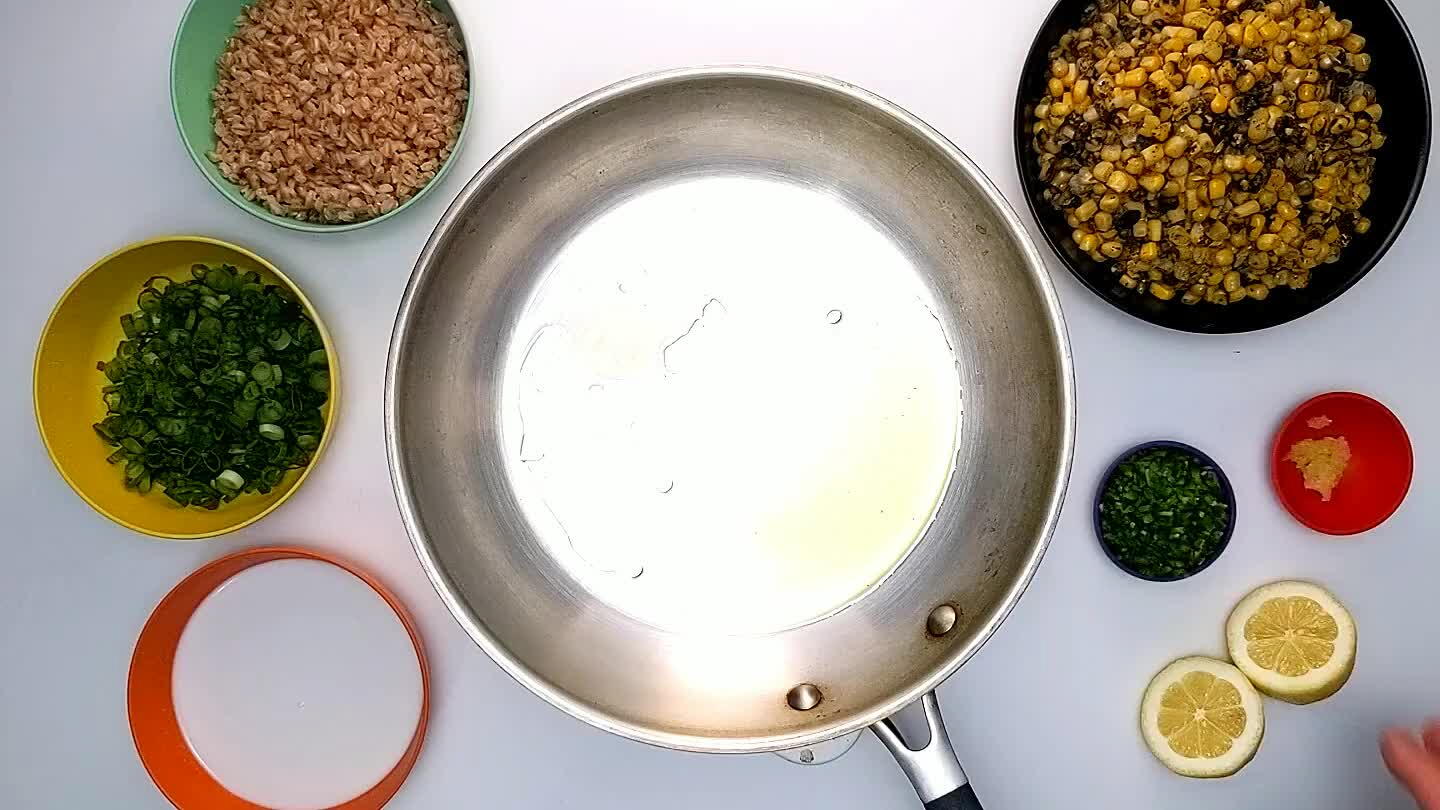 Add the brunoise jalapeño.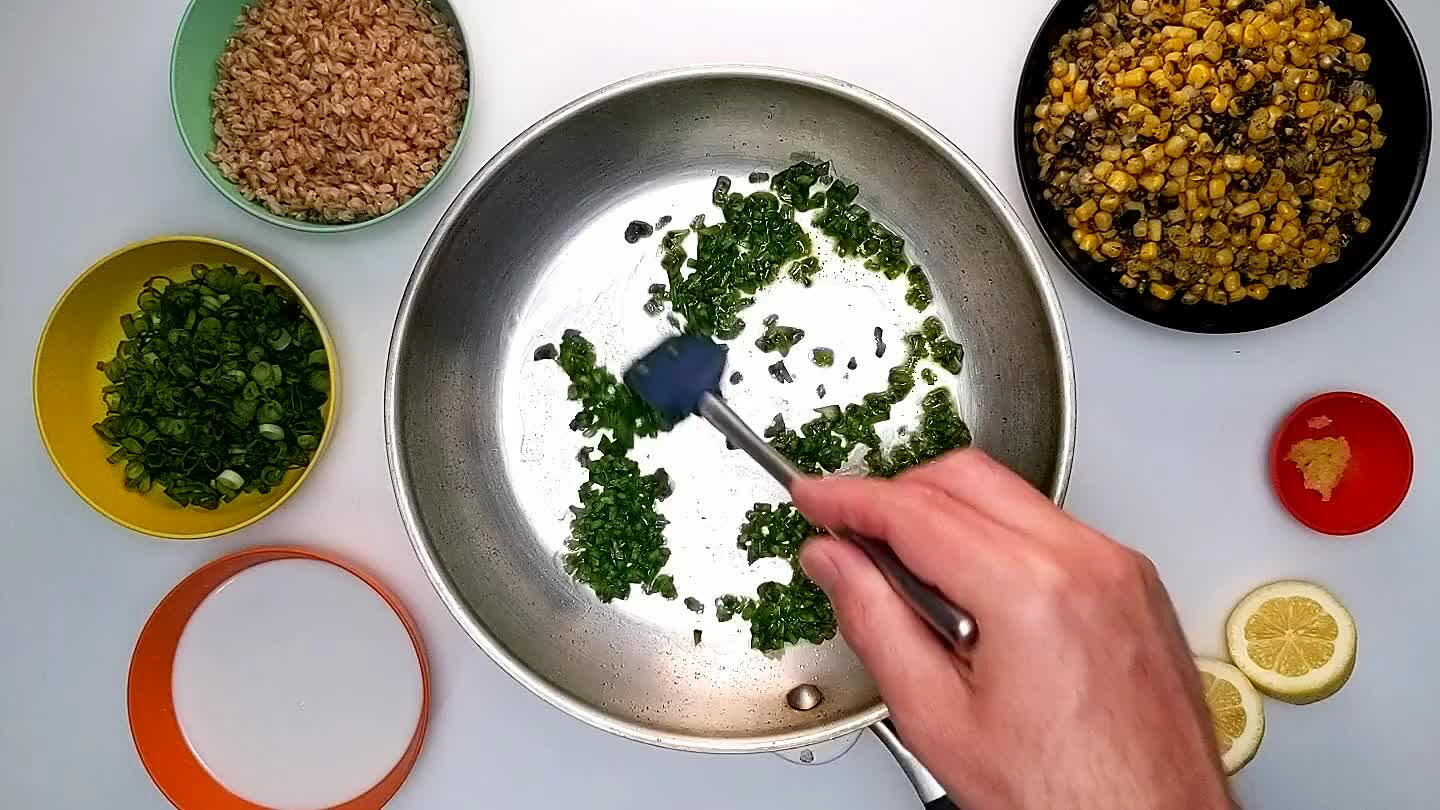 Add the garlic. Stir and toast briefly (about 30 seconds).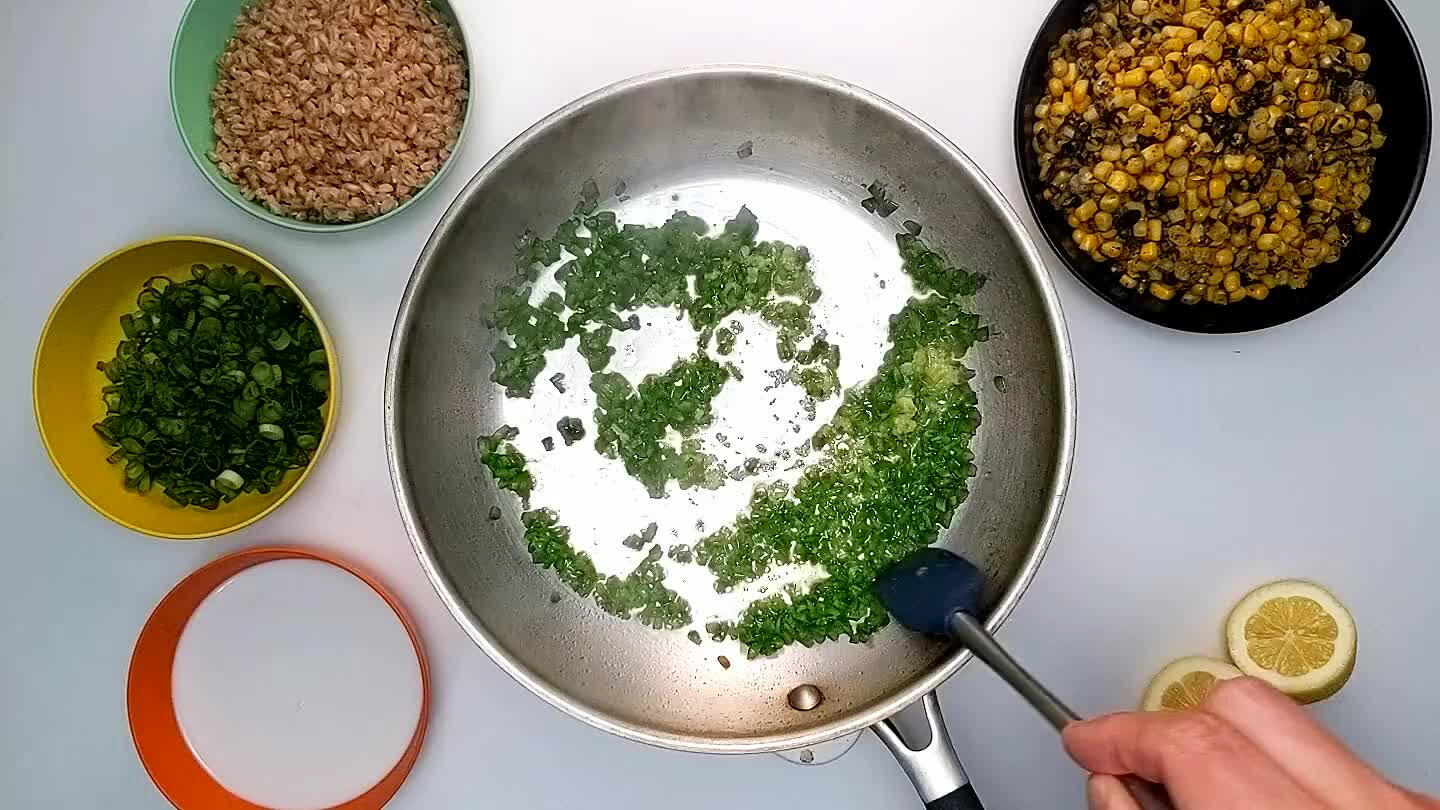 Add the frozen corn and stir.
Slice the lemon in half and squeeze the juice through a strainer, or through your fingers to catch errant seeds.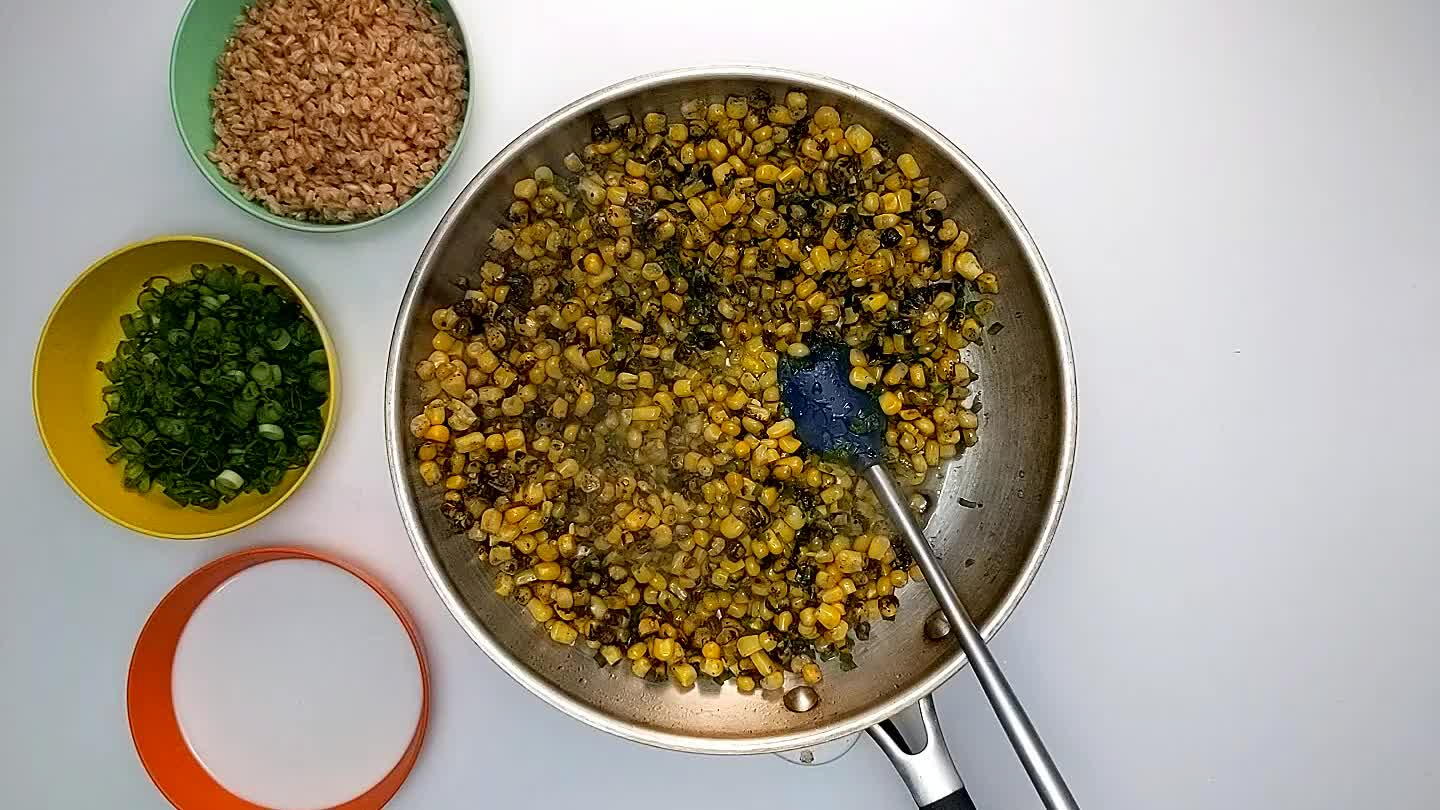 Add the coconut milk.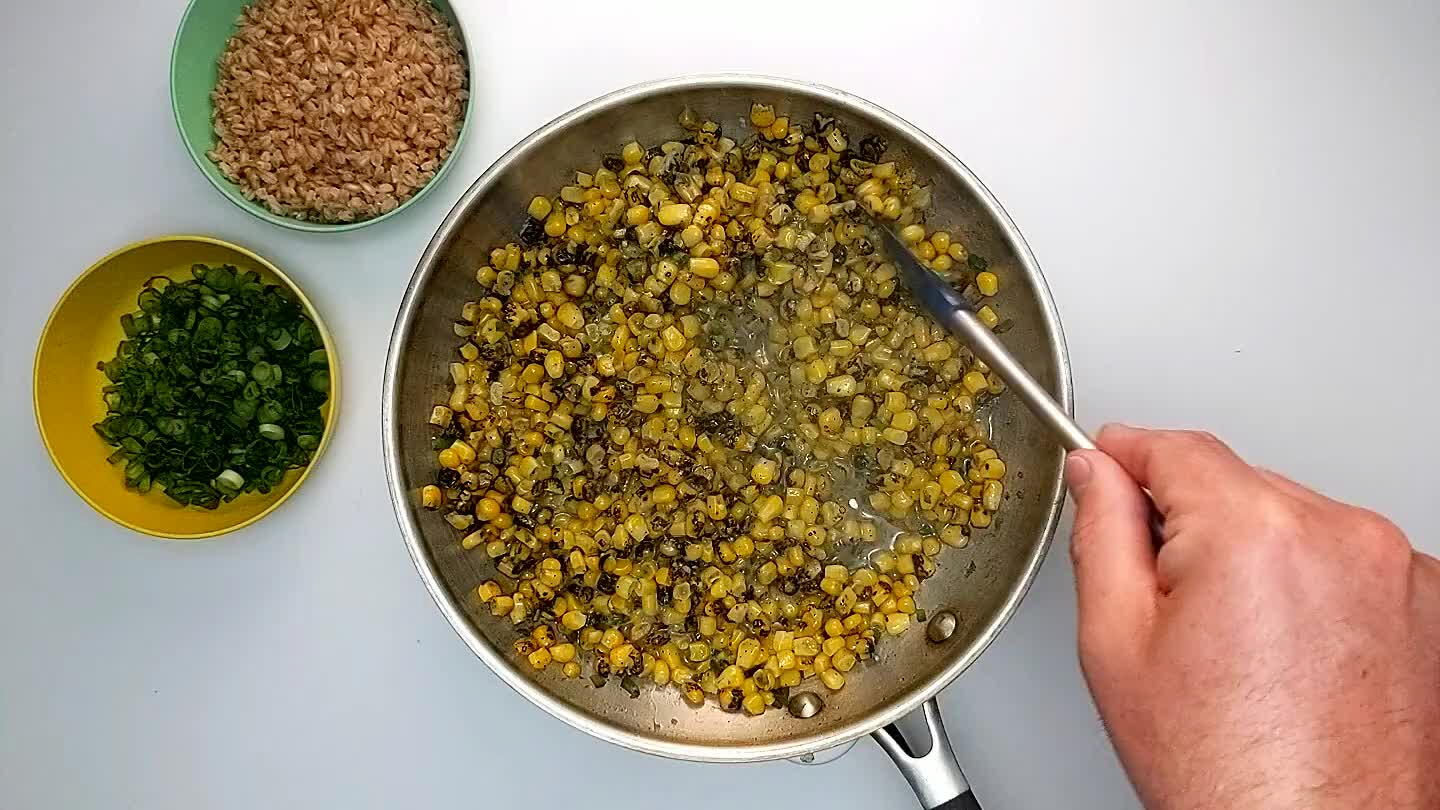 Toss in the cooked farro and stir.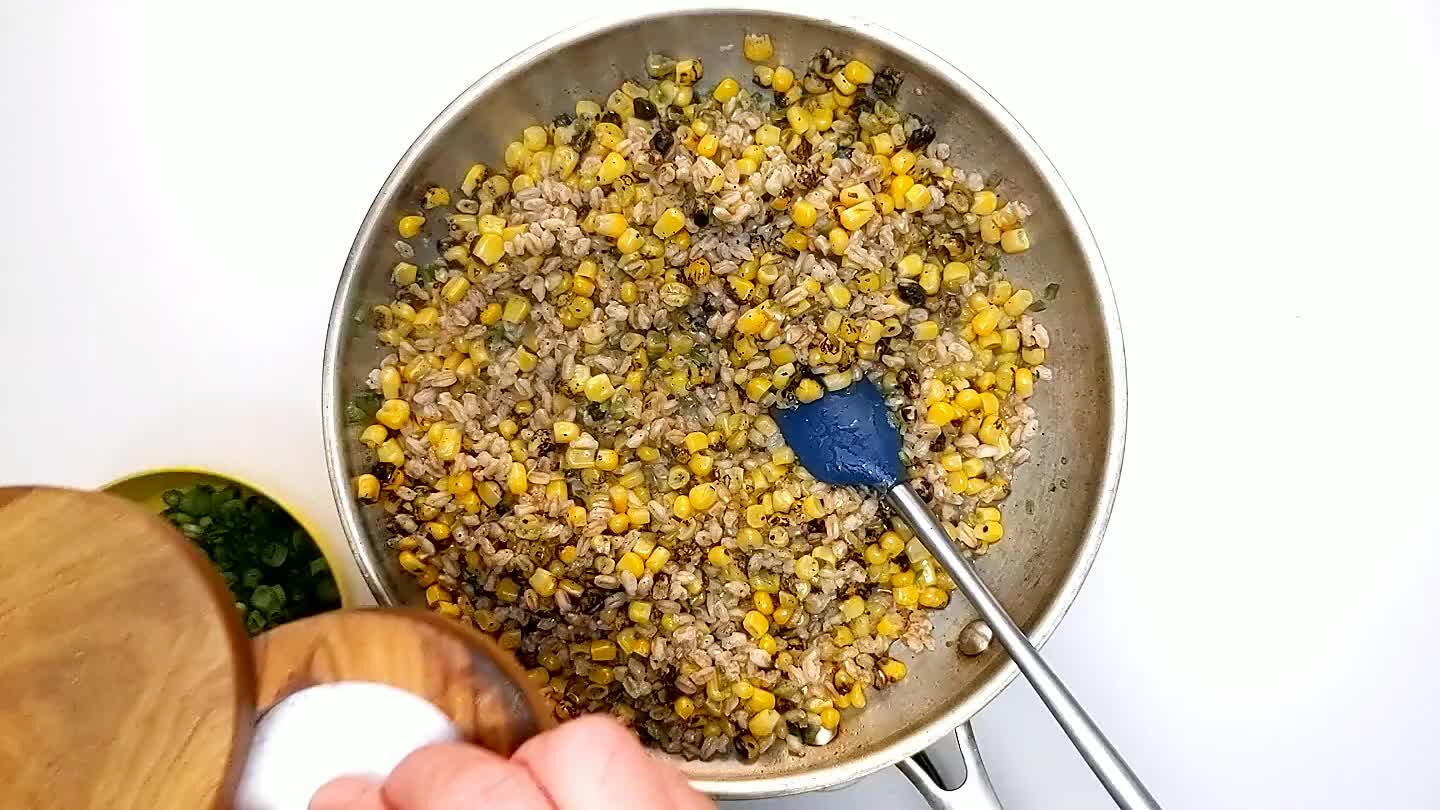 Add a little salt and black pepper as needed.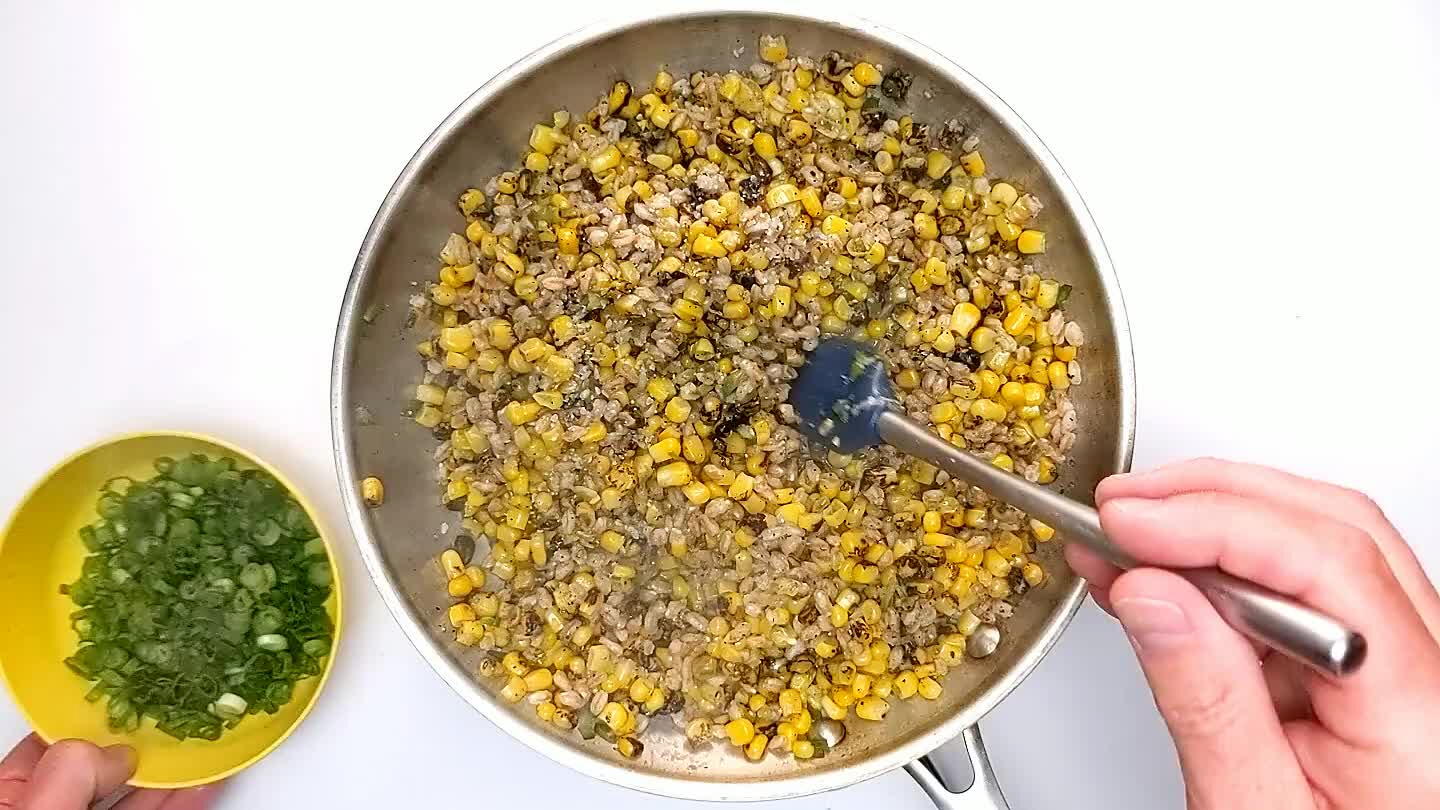 Fold in the scallions at the very end so they don't lose all of their color, texture and pungency to the heat.