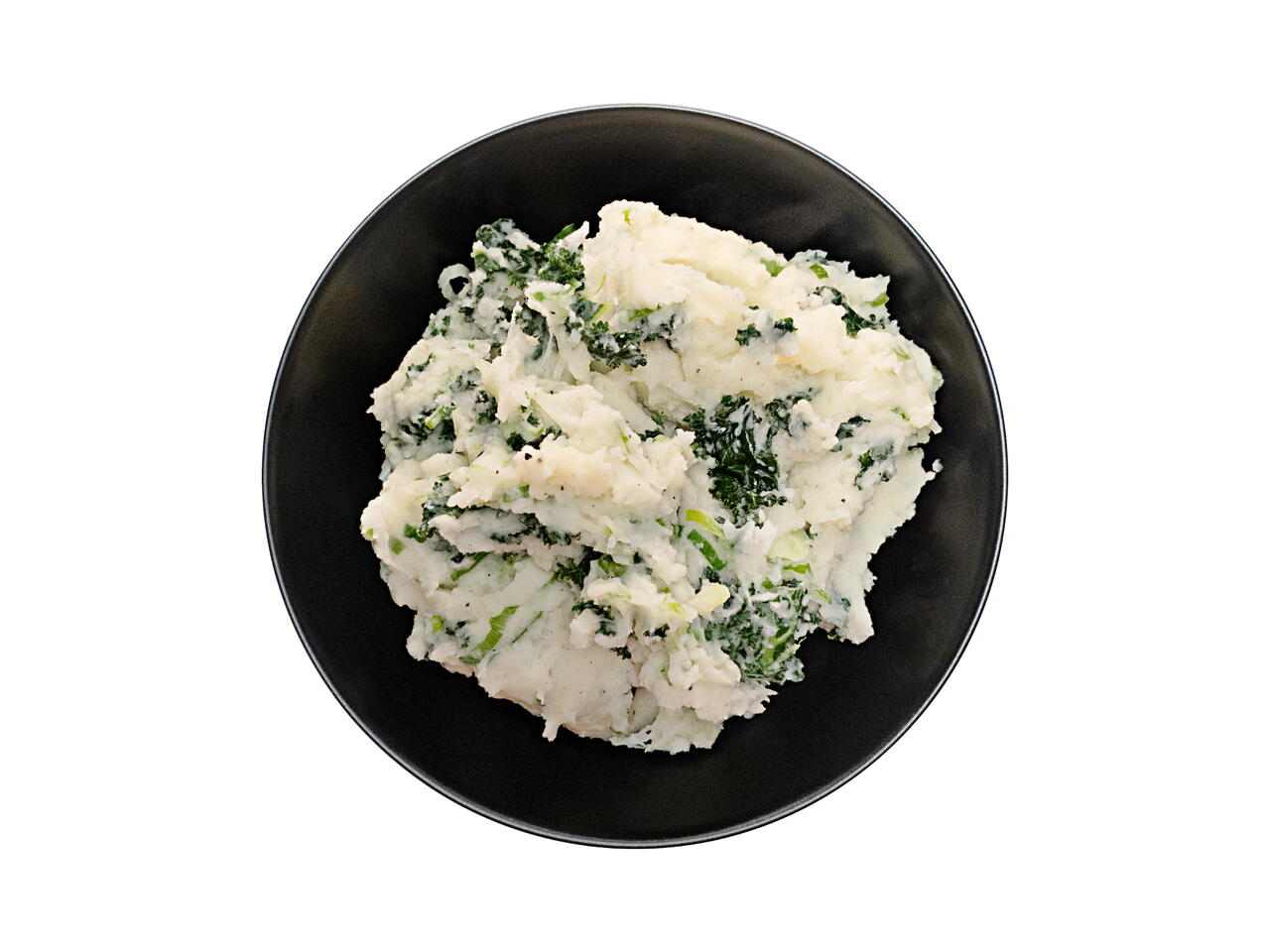 Recipe video made by Ryan
Published on 02/22/2021, viewed by 902 , 0 Comments
6 portions
40m
Or colloquially, mashed potatoes with kale. I'm not particularly keen on kale, but I am a lifelong fan of mashed potatoes. I do approve of this dish. In fact, this is easily my favorite way to eat kale.
What you will need
2 lb Yukon Gold Potatoes
1 bunch Scallions
8 oz Chopped Kale
1 stick Unsalted Butter
Salt
Black Pepper
(Nutritional facts 146 calories, 8.51 g fat, 16.28 g carbohydrates, 2.41 g protein, 14 mg cholesterol, 420 mg sodium)
How to cook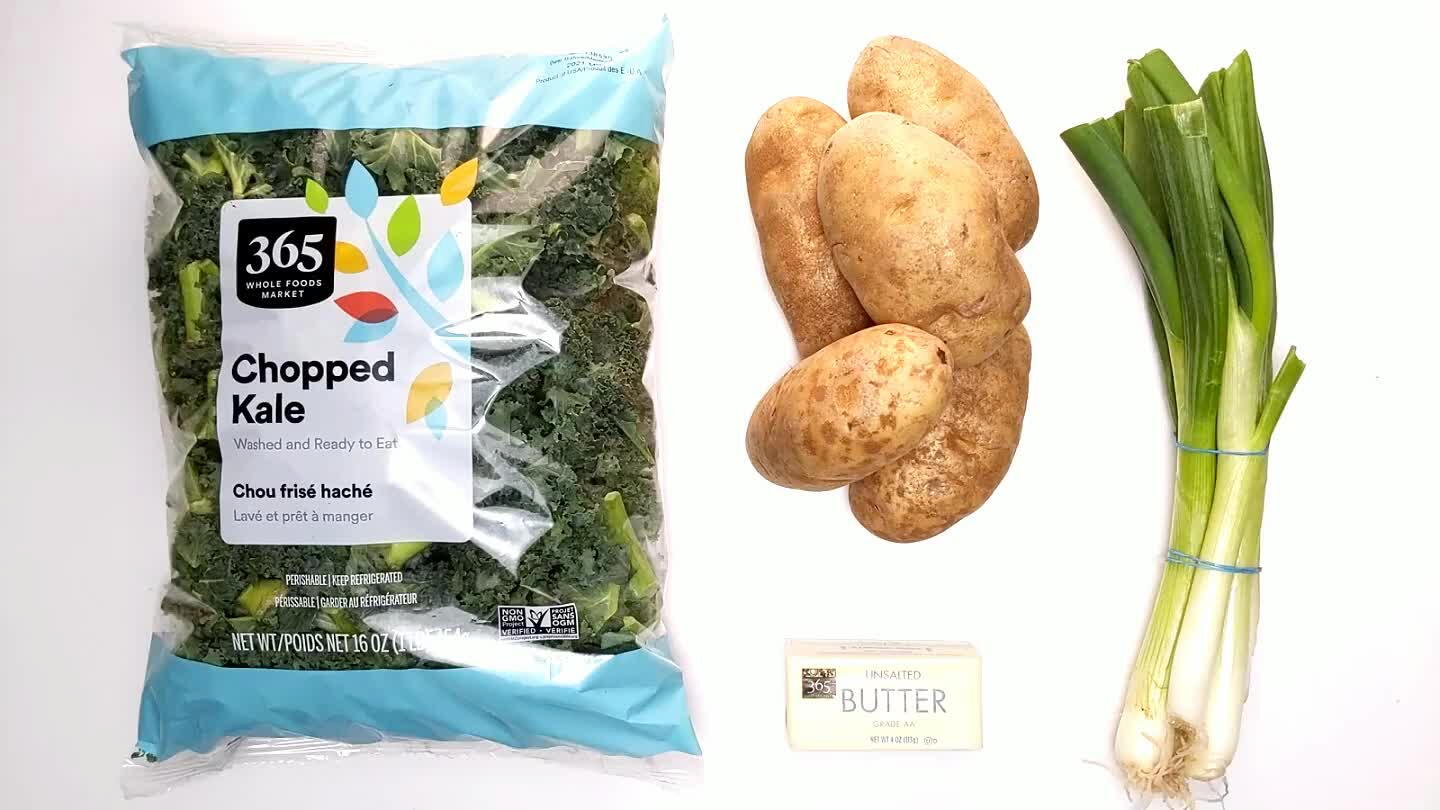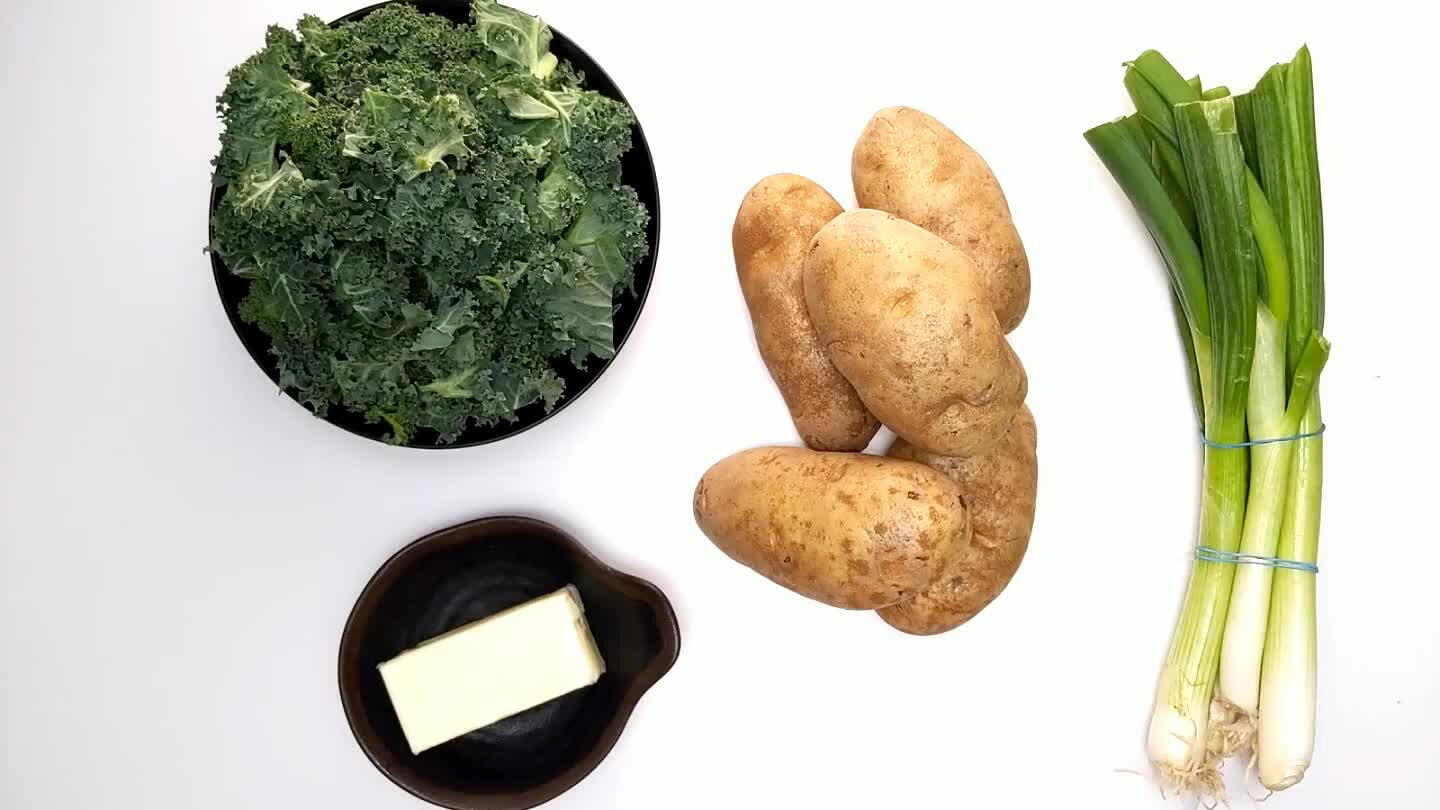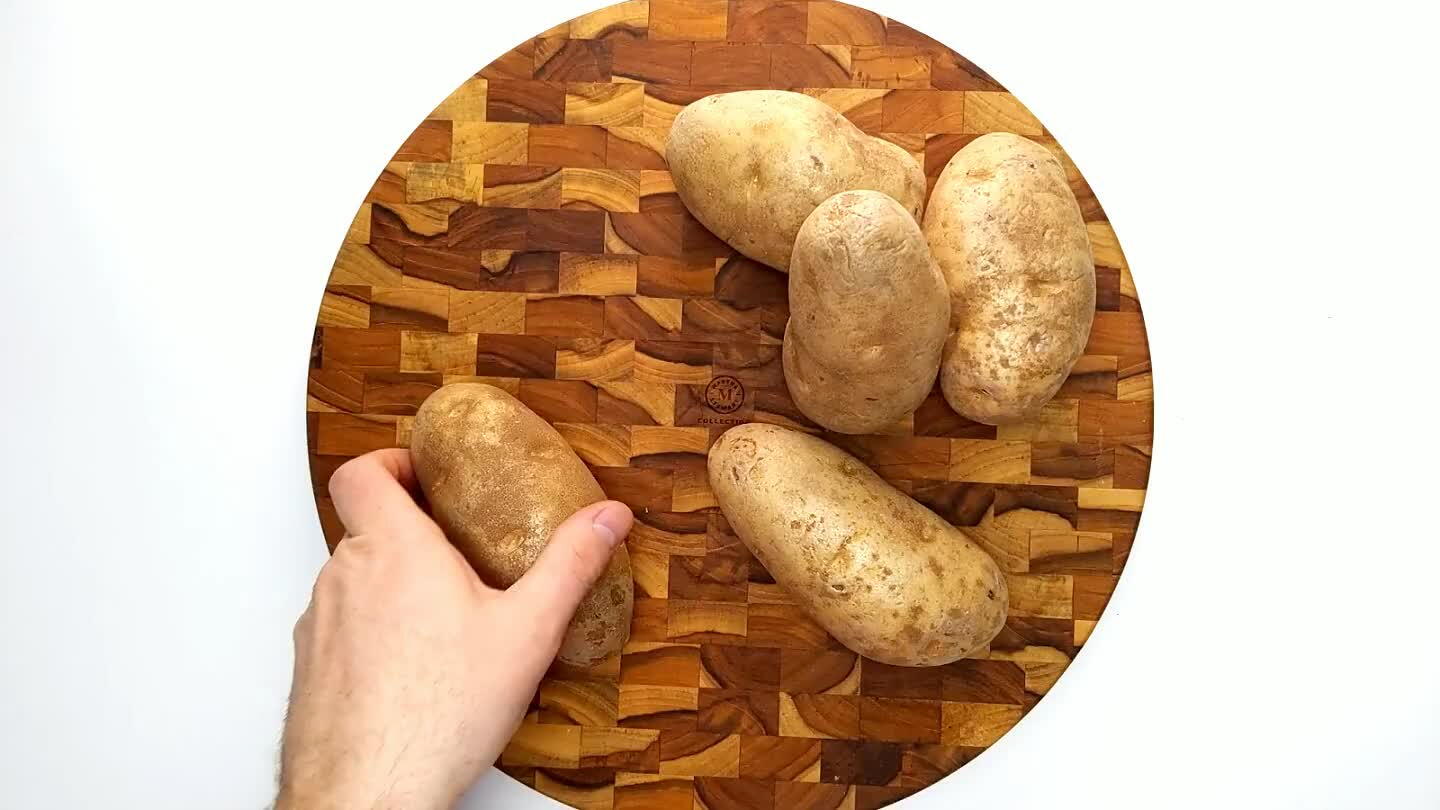 Peel the potatoes and chop them up. They'll be mashed anyway, so the shape isn't important so long as they're somewhat uniform in size.
Wash the scallions and slice thin.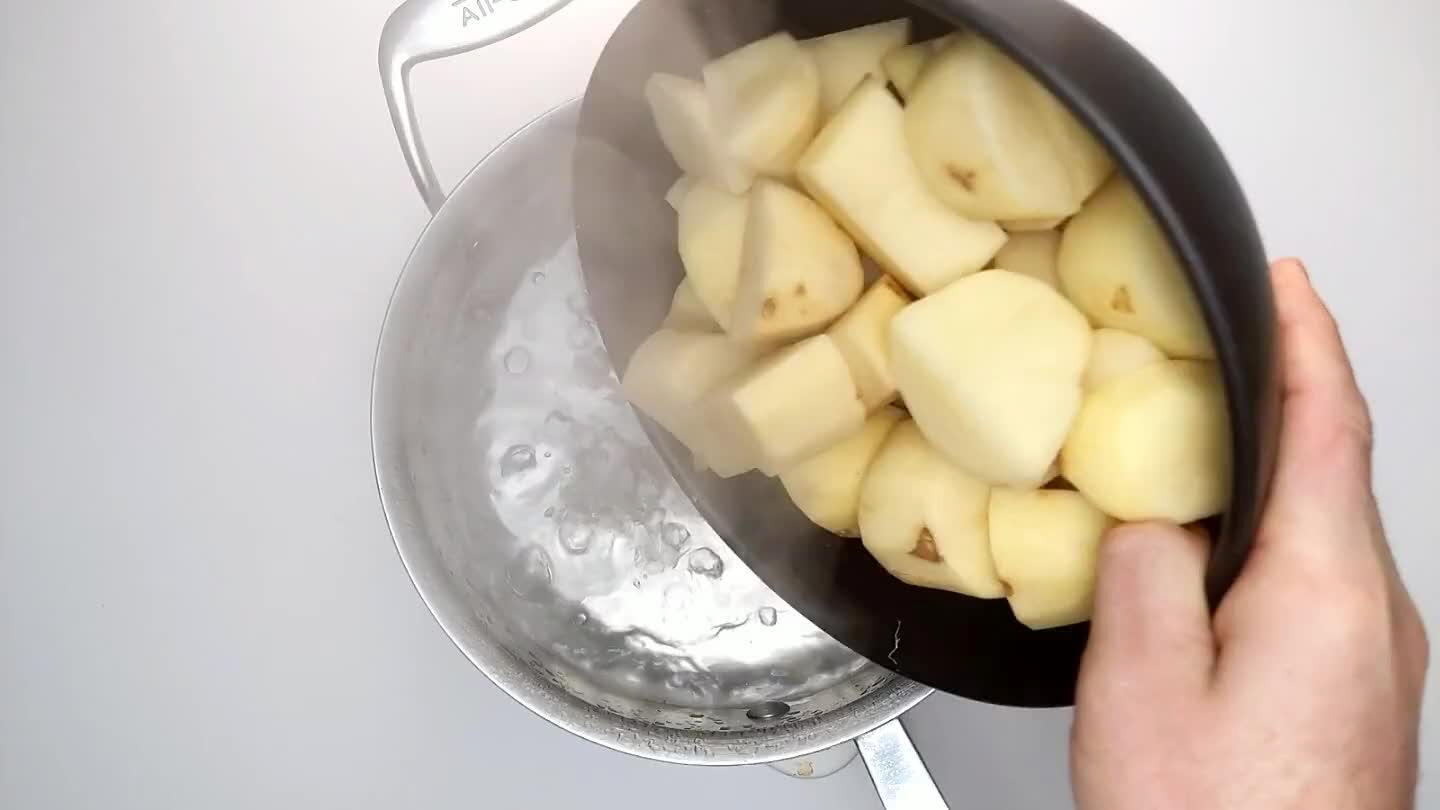 Drop the potatoes into a pot of rapidly boiling water. Reduce to a simmer and hold for 25 minutes, or until the potatoes are cooked through and easily pierced with a fork. Remove the potatoes with a skimmer and set aside, leaving the boiling water to cook your kale.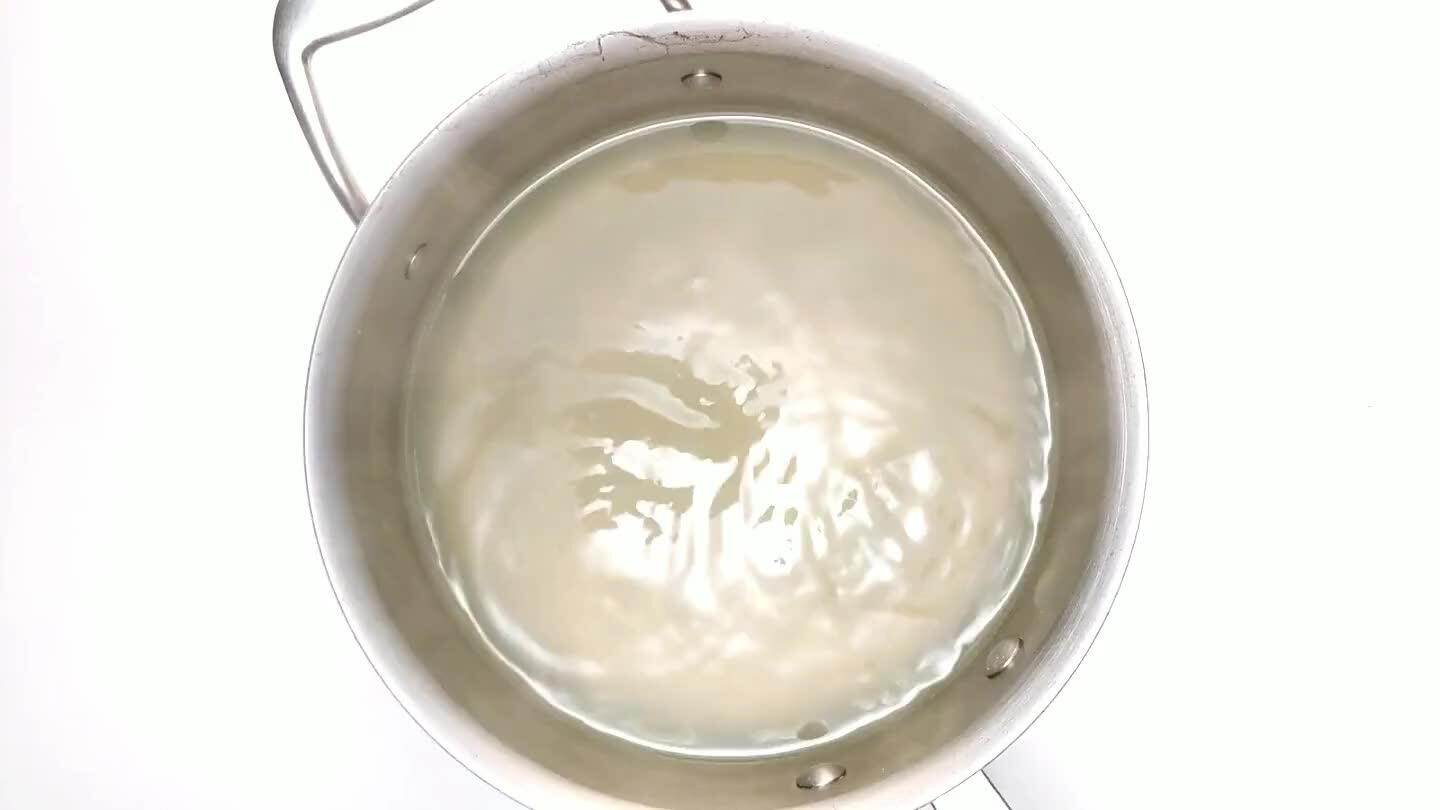 Blanch the kale for about 3 minutes, or until tender. You may need to first check over your chopped kale for large chunks of rib. Usually the rib is pleasant to eat, but I have received chopped kale on occasion that contained some tough, woody stem, and I did have to remove it.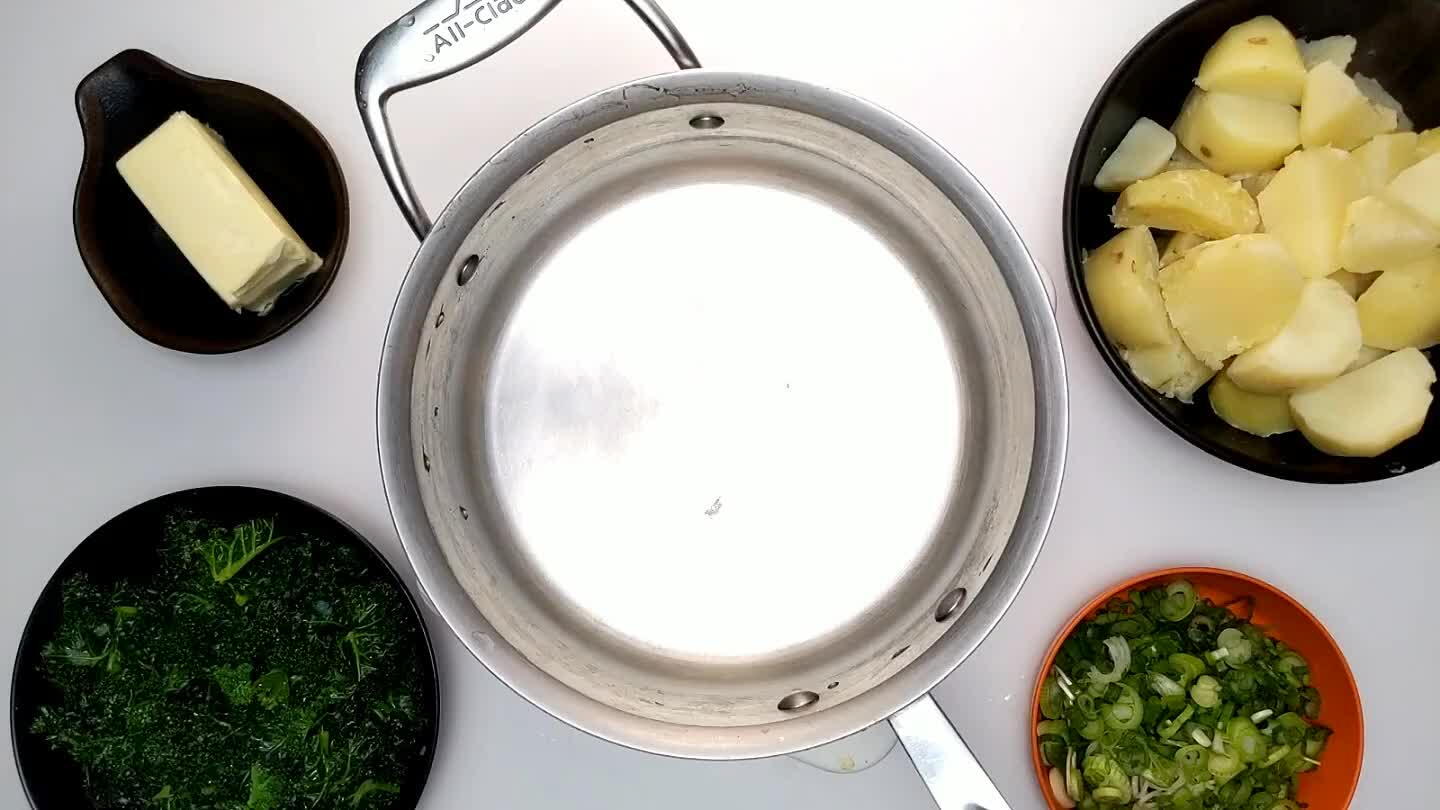 Place the boiled potatoes in a saucepan over medium heat.
Add the butter and mash it into the potatoes with a potato masher or a wooden spoon.
Add the blanched kale.
Add the sliced scallions.
Season as needed with salt and pepper, mixing well.
Comments