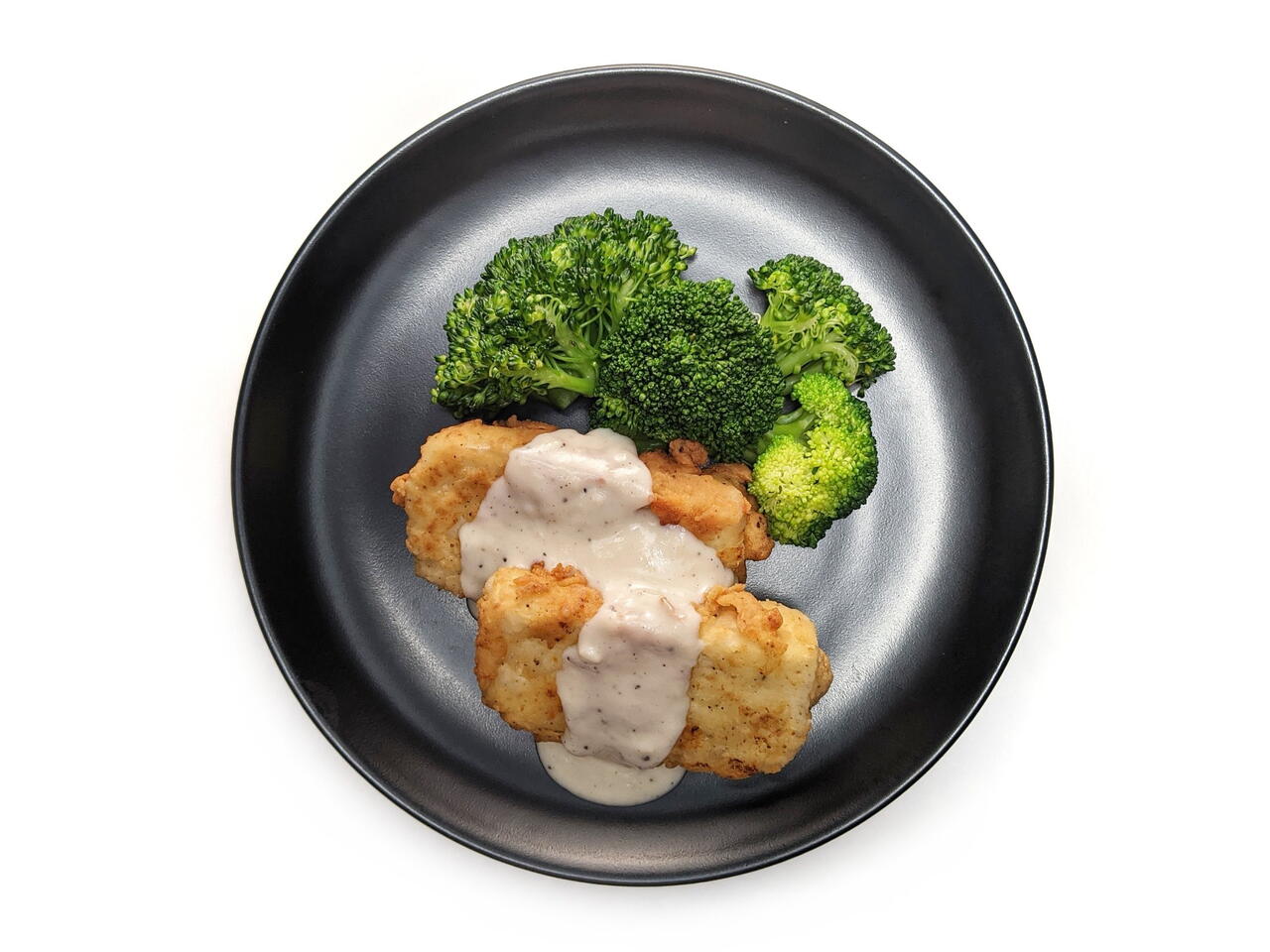 2 portions
145m
Fun and satisfying. It takes some work, but this isn't one of those vegetarian recipes that leaves you completely underwhelmed in comparison to the original.
What you will need
COUNTRY FRIED TOFU
1 lb Firm Tofu
1 cup Buttermilk
1 cup AP Flour
1/2 tsp Smoked Paprika
1 Tbsp Unsalted Butter
1 cup Milk
Salt
Fresh Black Pepper
10 oz. Broccoli Florets, optional
(Nutritional facts 126 calories, 3.68 g fat, 18.07 g carbohydrates, 5.77 g protein, 4 mg cholesterol, 488 mg sodium)
How to cook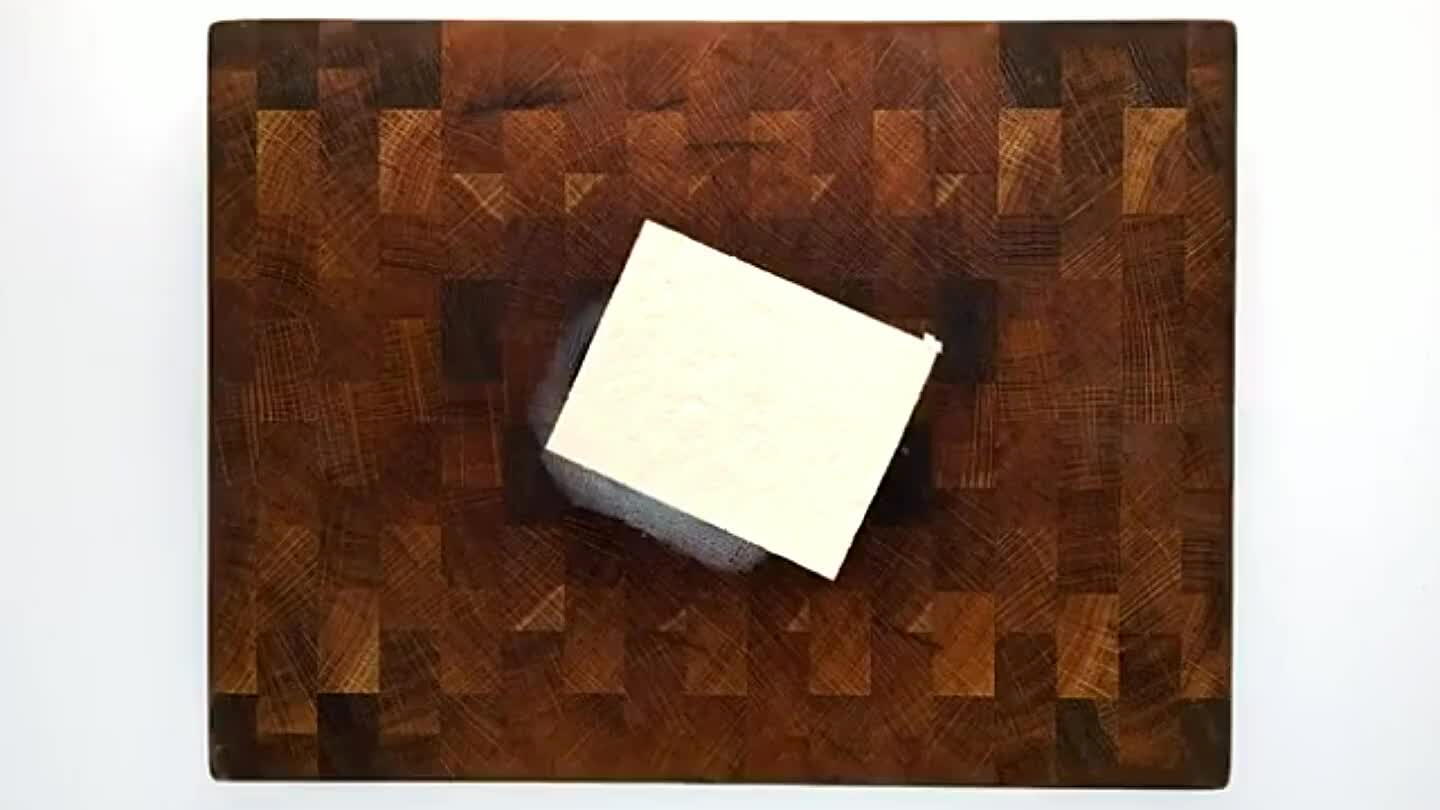 Slice the tofu into 1/4" strips.
Move the tofu slices into the freezer for at least 20 minutes. You can skip this step if you're in a hurry, but freezing will help improve the texture of the tofu. You can also just store the tofu in the freezer as soon as you get it, and slice it while frozen.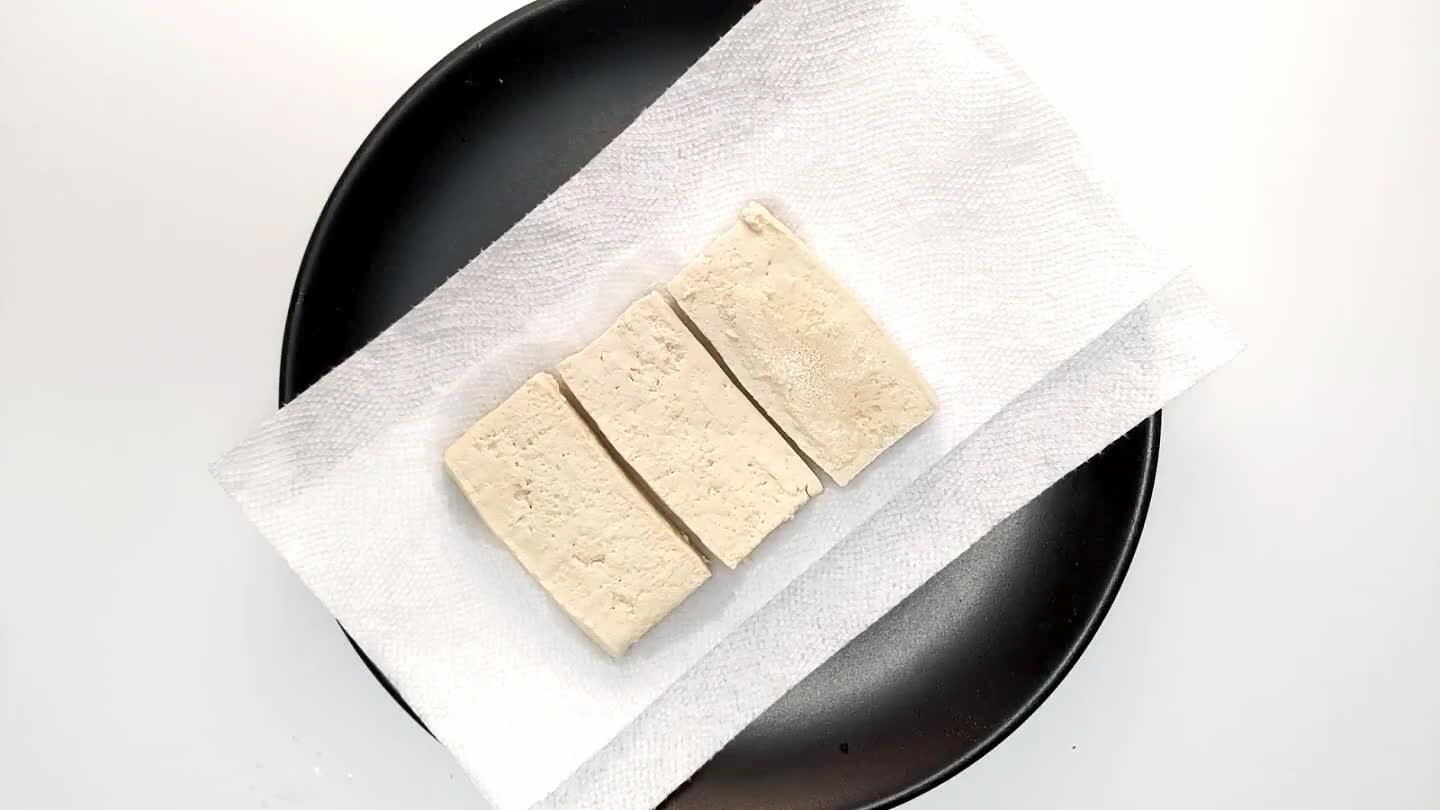 Arrange the tofu slices on a plate, lined with several paper towels. Place another few paper towels on top. You'll need enough paper to soak up all of th moisture that comes off of the tofu.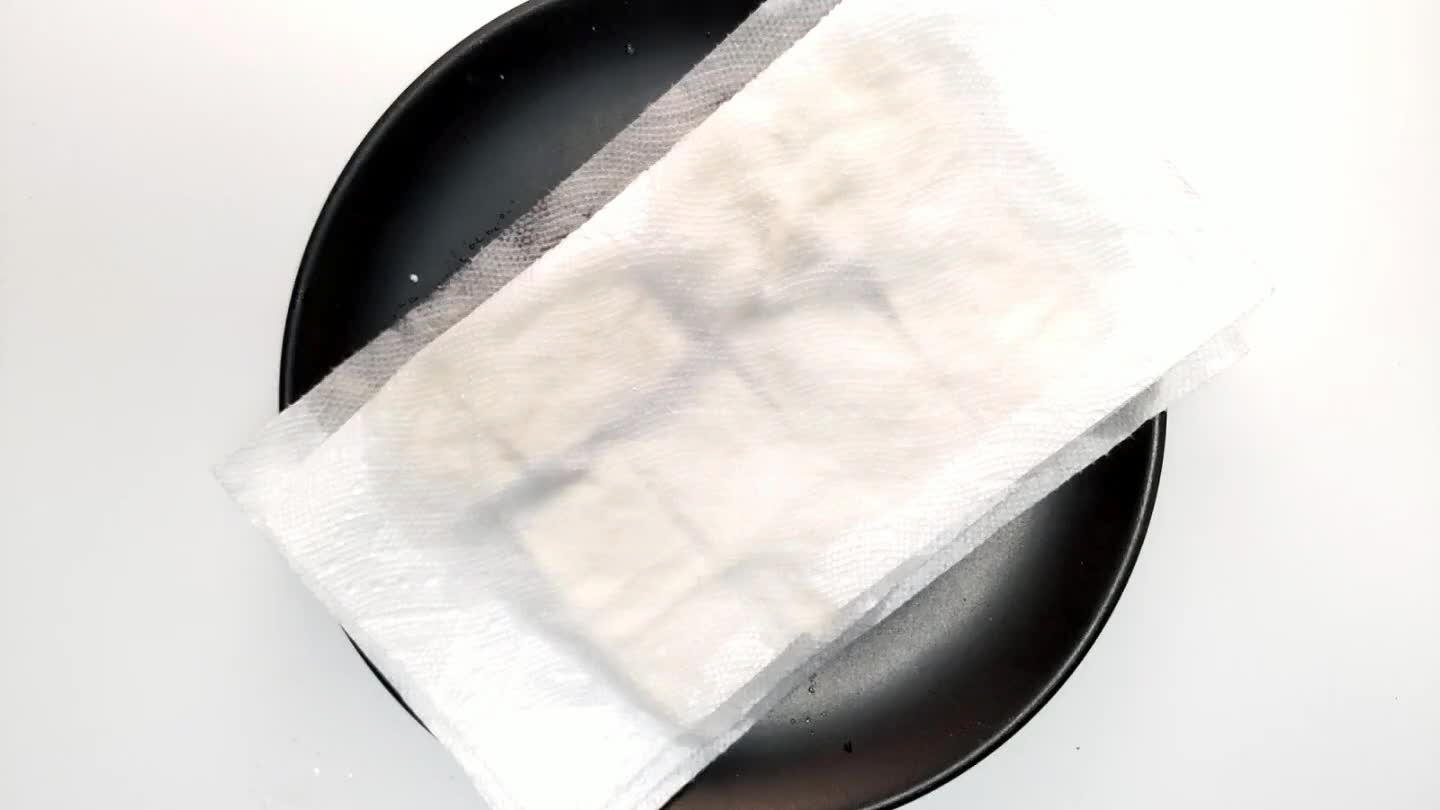 Place a heavy skillet or a weighted plate on top of the tofu to gently press away excess moisture. If the tofu is frozen, let it sit until thoroughly defrosted. change the paper towels if they're soaked through.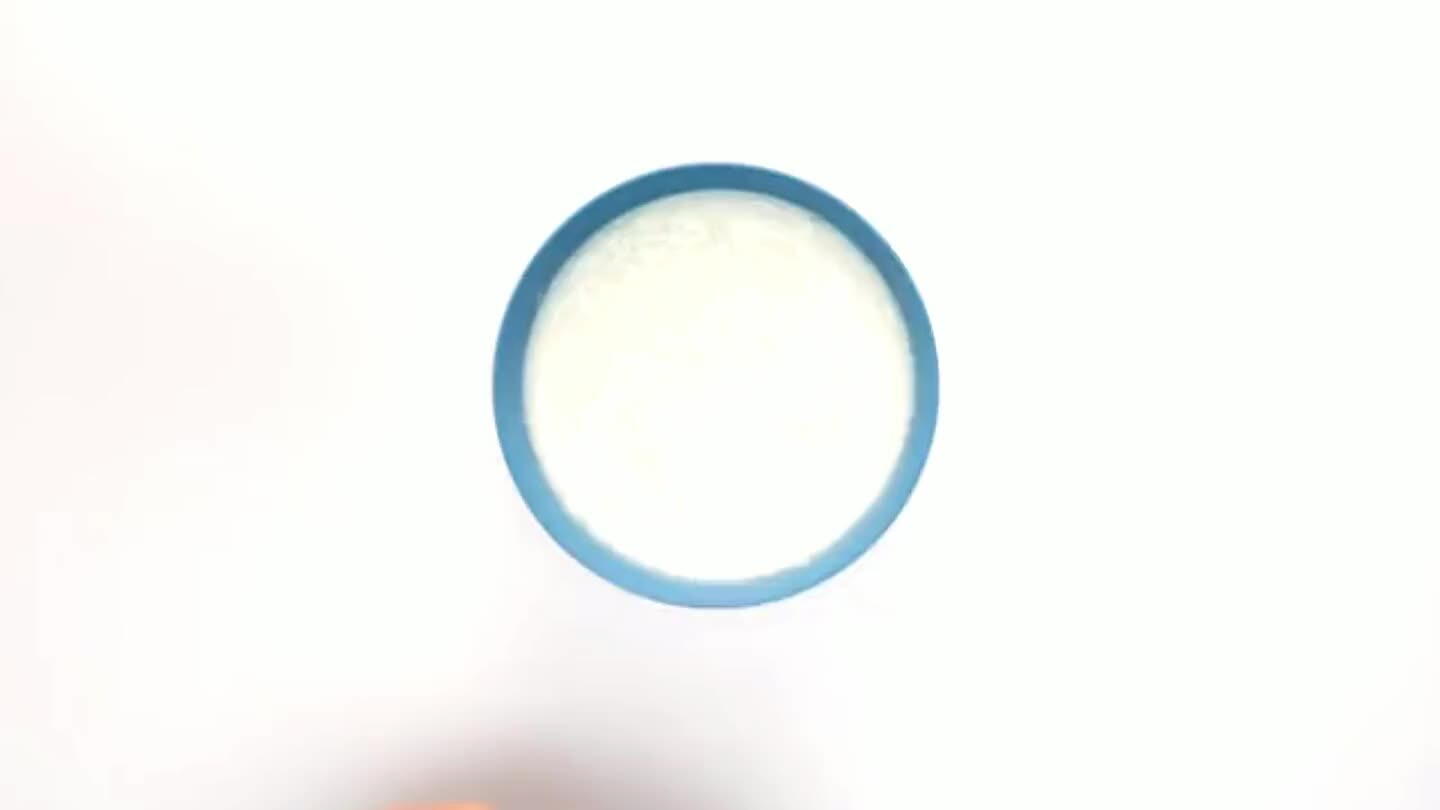 Once the tofu slices have had some of their moisture squeezed off, slide them into the buttermilk and marinate until ready to cook.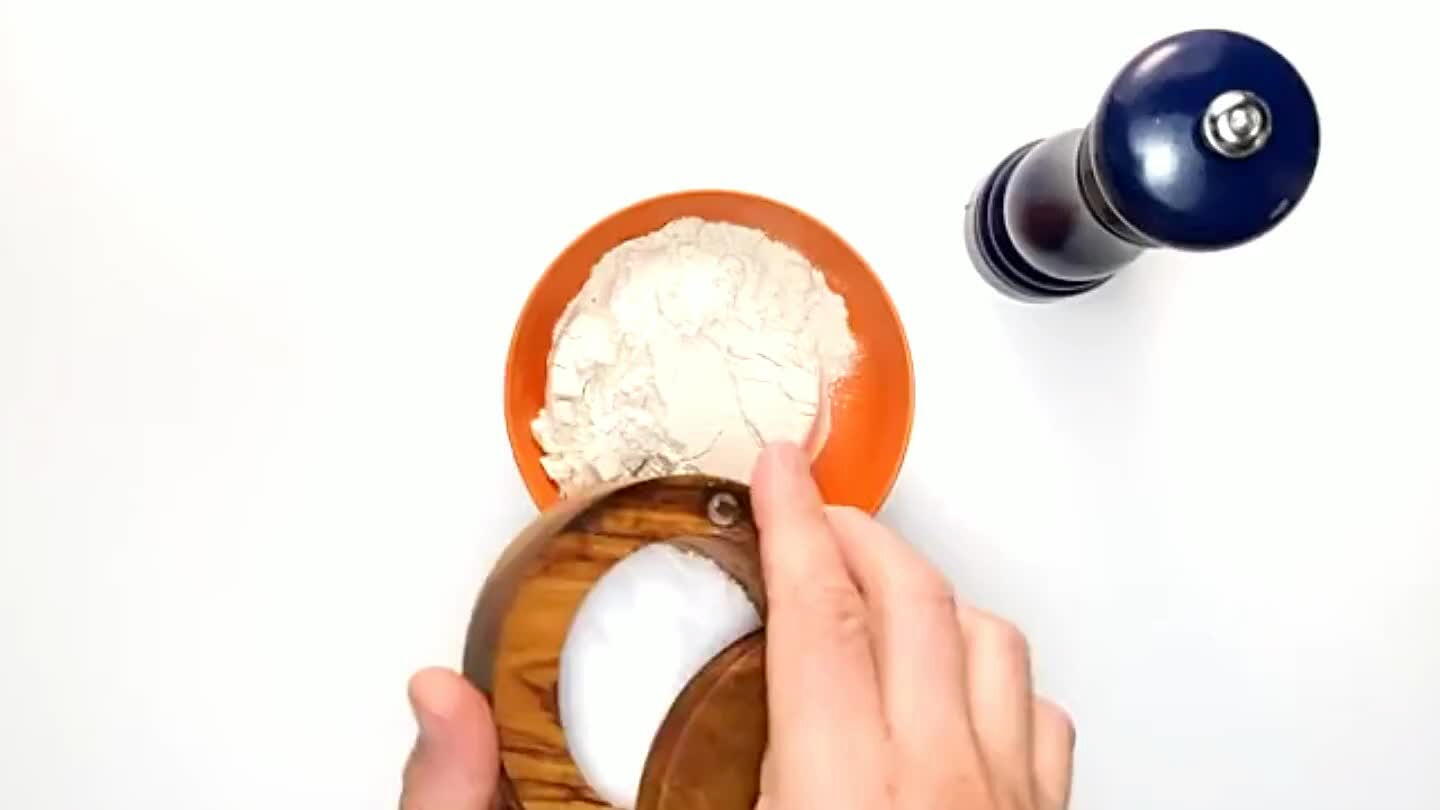 Mix a pinch of salt and a few turns of fresh black pepper into the flour.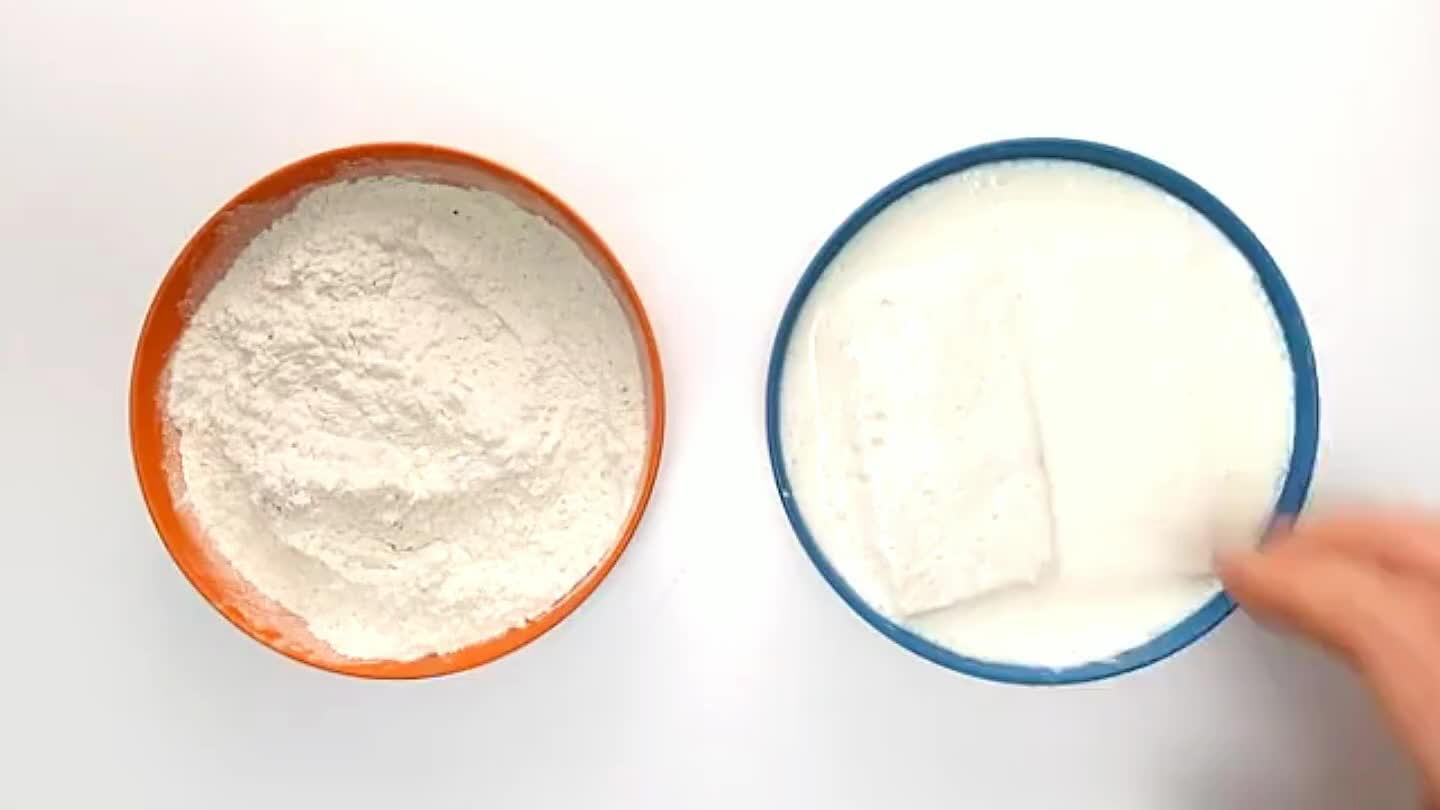 Dredge the buttermilk-soaked tofu thoroughly in flour. Reserve about 1 Tbsp of the dredge for the gravy roux later.
Pour at least 1" worth of cooking oil into a heavy skillet. Heat the oil to around 350°F.
Fry the coated tofu chunks in hot oil until golden brown on both sides.
Toss the broccoli florets into a pot of salted water at a rapid boil. Branch the broccoli for about a minute, just long enough to get the largest chunks tender. Strain and set aside. Feel free to skip the broccoli if you like, but a simple, fresh, crisp vegetable is practically essential to a greasy, crispy cutlet coated in a thick, milky gravy.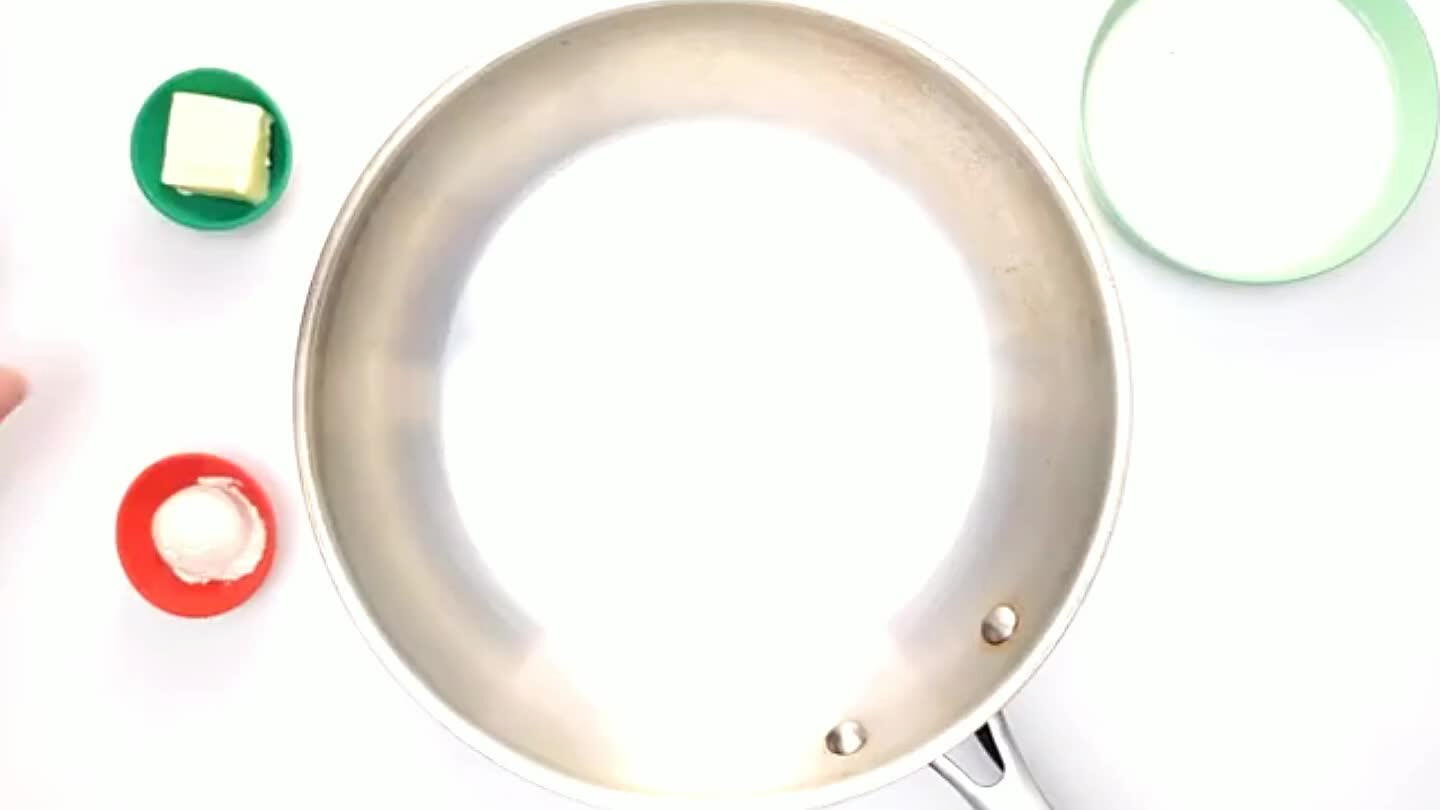 Melt butter in a large frying pan.
Add the 1 Tbsp of flour that you reserved from the dredge. With a spatula or a wooden spoon, stir the flour into the melted butter and continue stirring until the mixture takes on a light brown color.
Stir in the milk. Whisk to break up all of the small clumps of flour.
Season to taste with a little salt and pepper.