Couscous and Chickpea Salad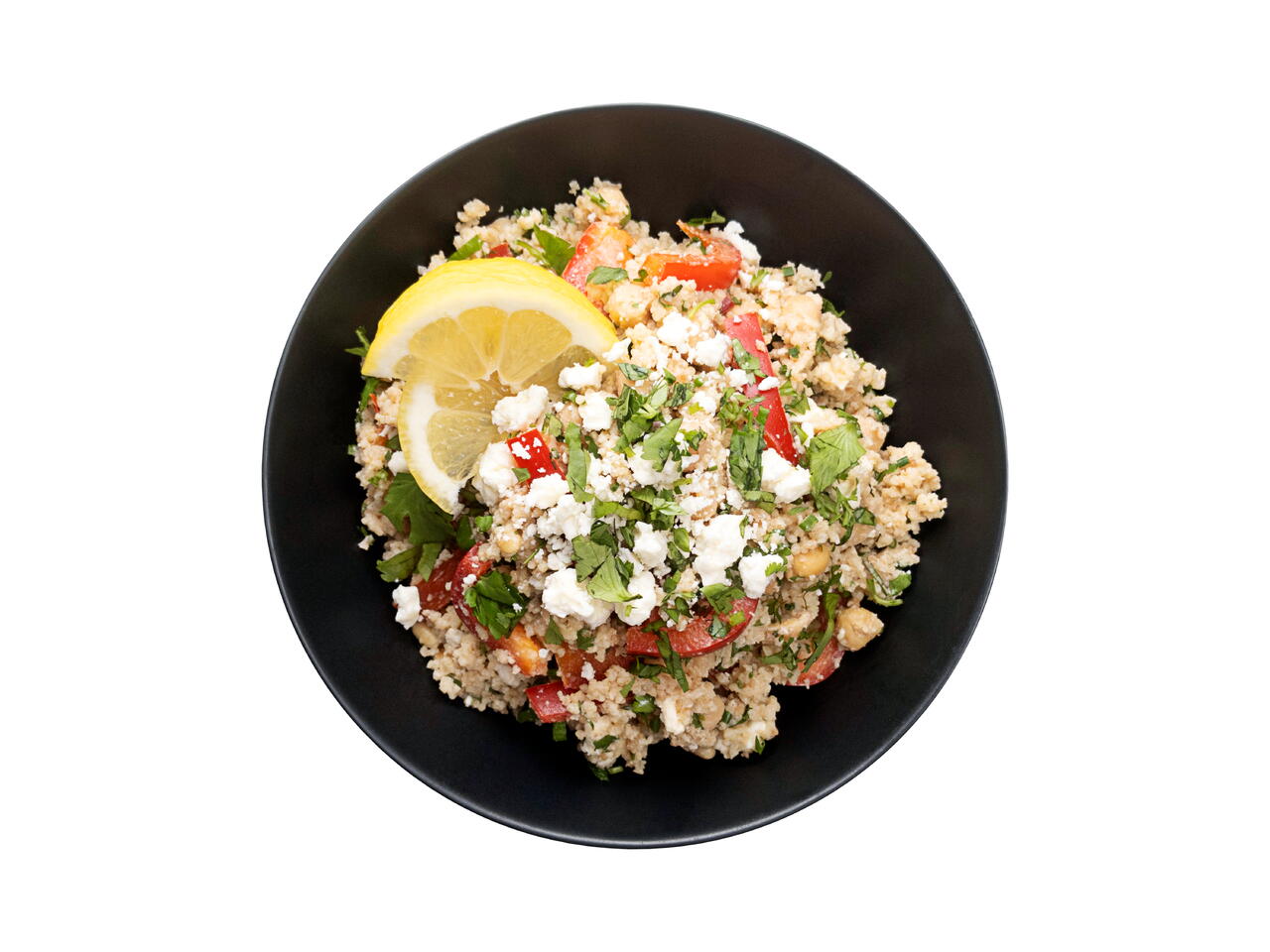 Recipe video made by Michelle
Published on 84 days ago, viewed by 224
4 portions
30m
This refreshing couscous salad is great as a side or meal. I prefer to use whole durum wheat couscous, but whatever you have on hand will work.
What you will need
1 cup Durum Whole Wheat Couscous
2 Tbsp Olive Oil
1/2 bunch Cilantro
.25 oz Fresh Chives
1 ounce Feta
2 Tbsp Pine Nuts
1 can Chickpeas
1 Red Bell Pepper
2 Tbsp Lemon Juice
¼ cup Plain Yogurt
1/2 tsp Cumin
1/2 tsp Salt
½ tsp Chili Powder
(Nutritional facts 184 calories, 9.05 g fat, 19.53 g carbohydrates, 9.08 g protein, 3 mg cholesterol, 198 mg sodium)
How to cook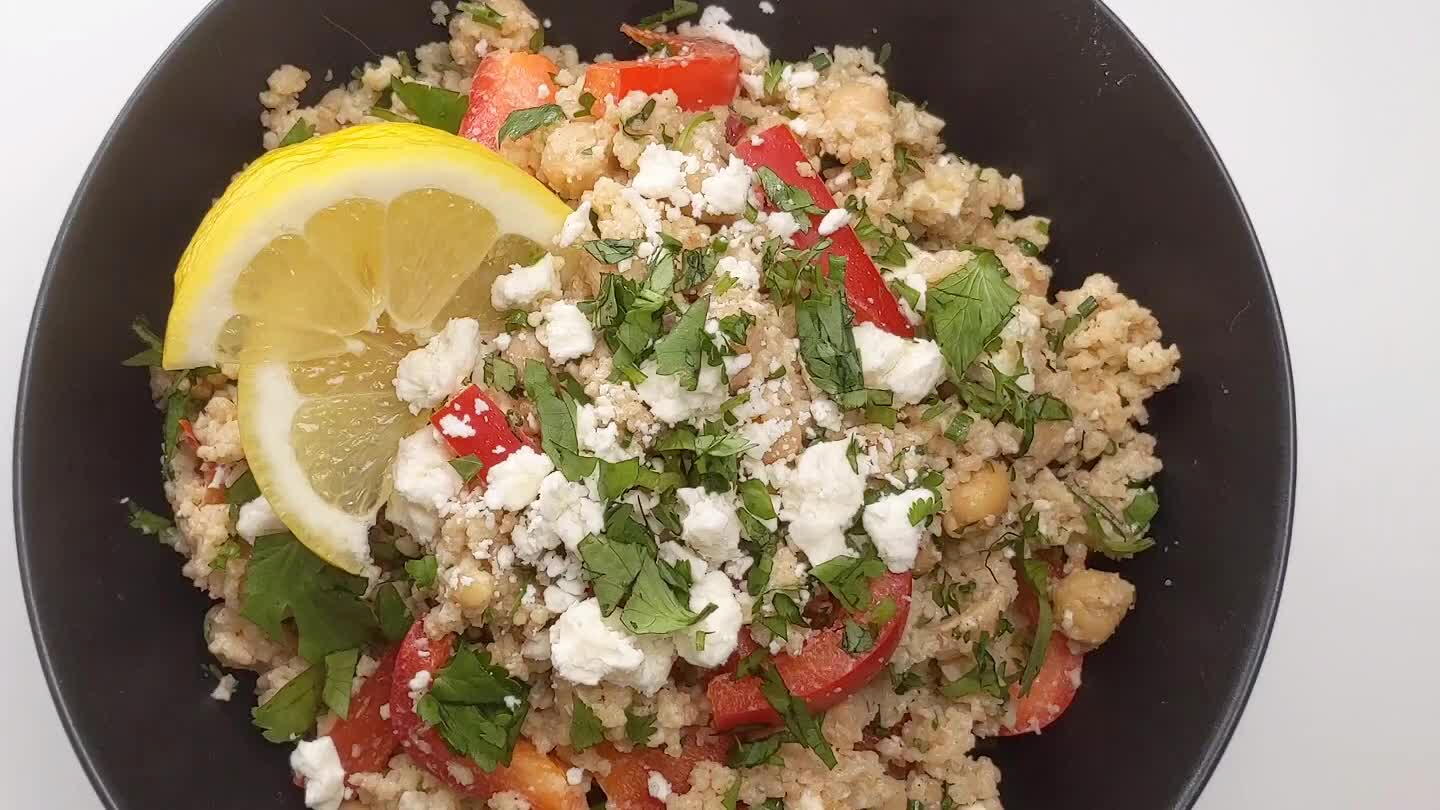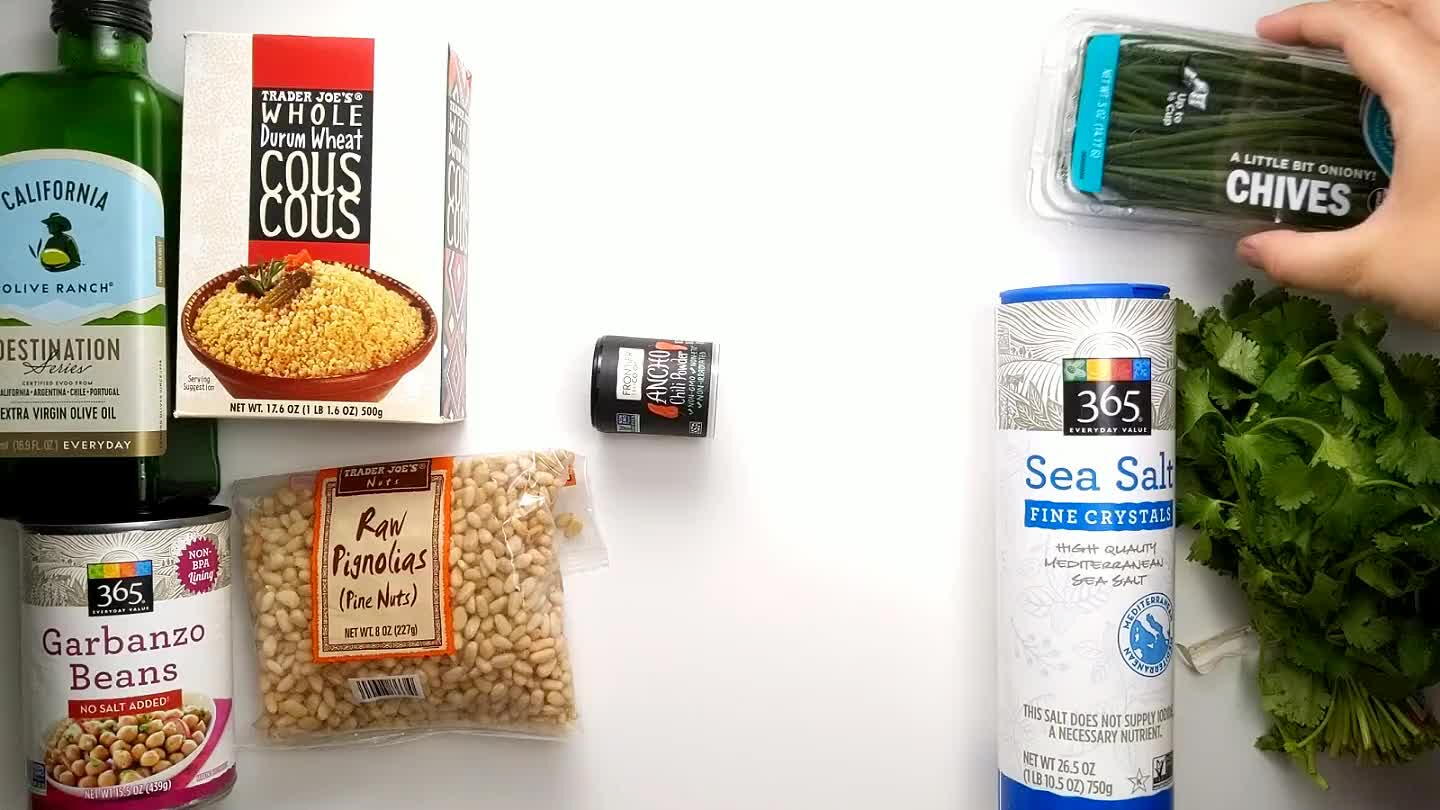 Gather all ingredients.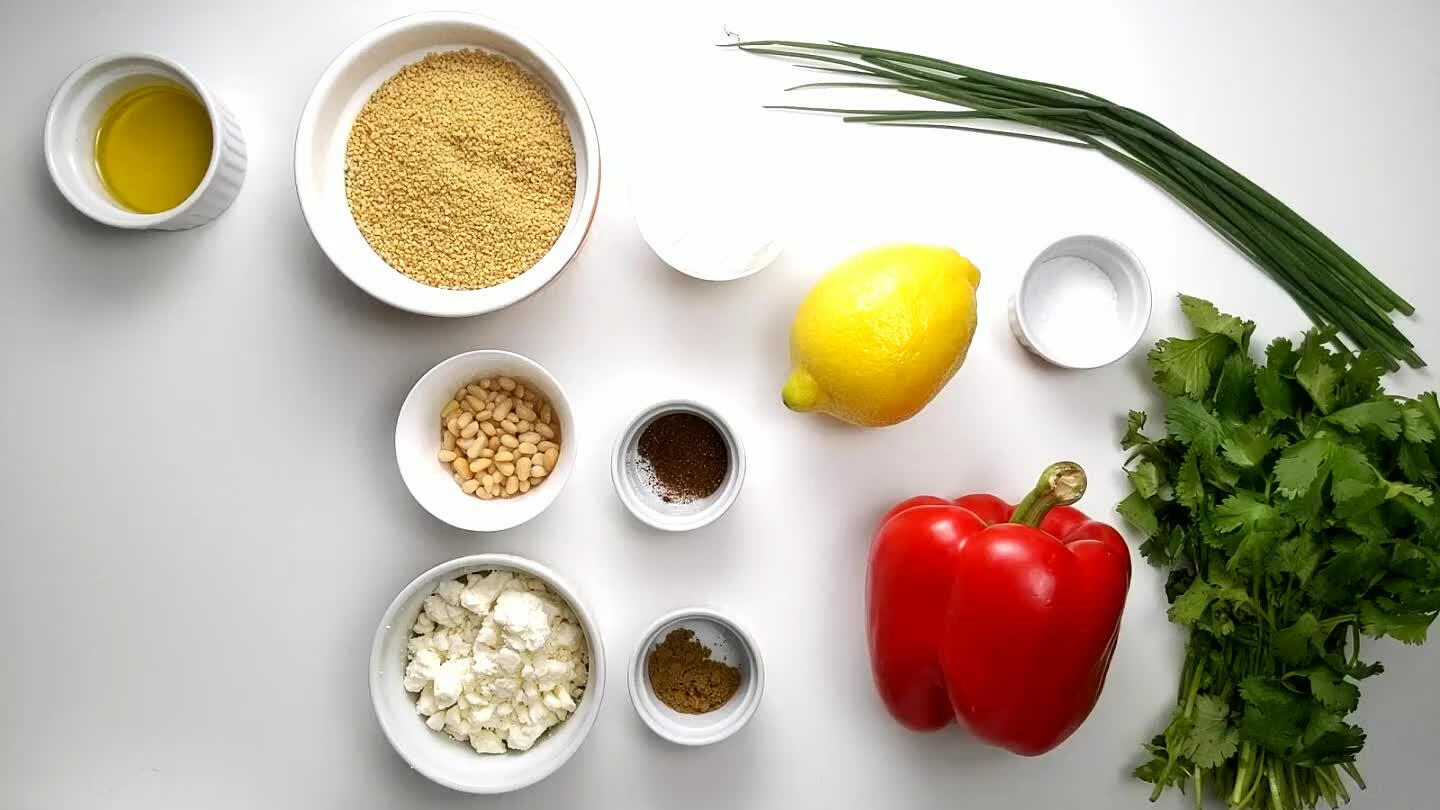 Portion all ingredients.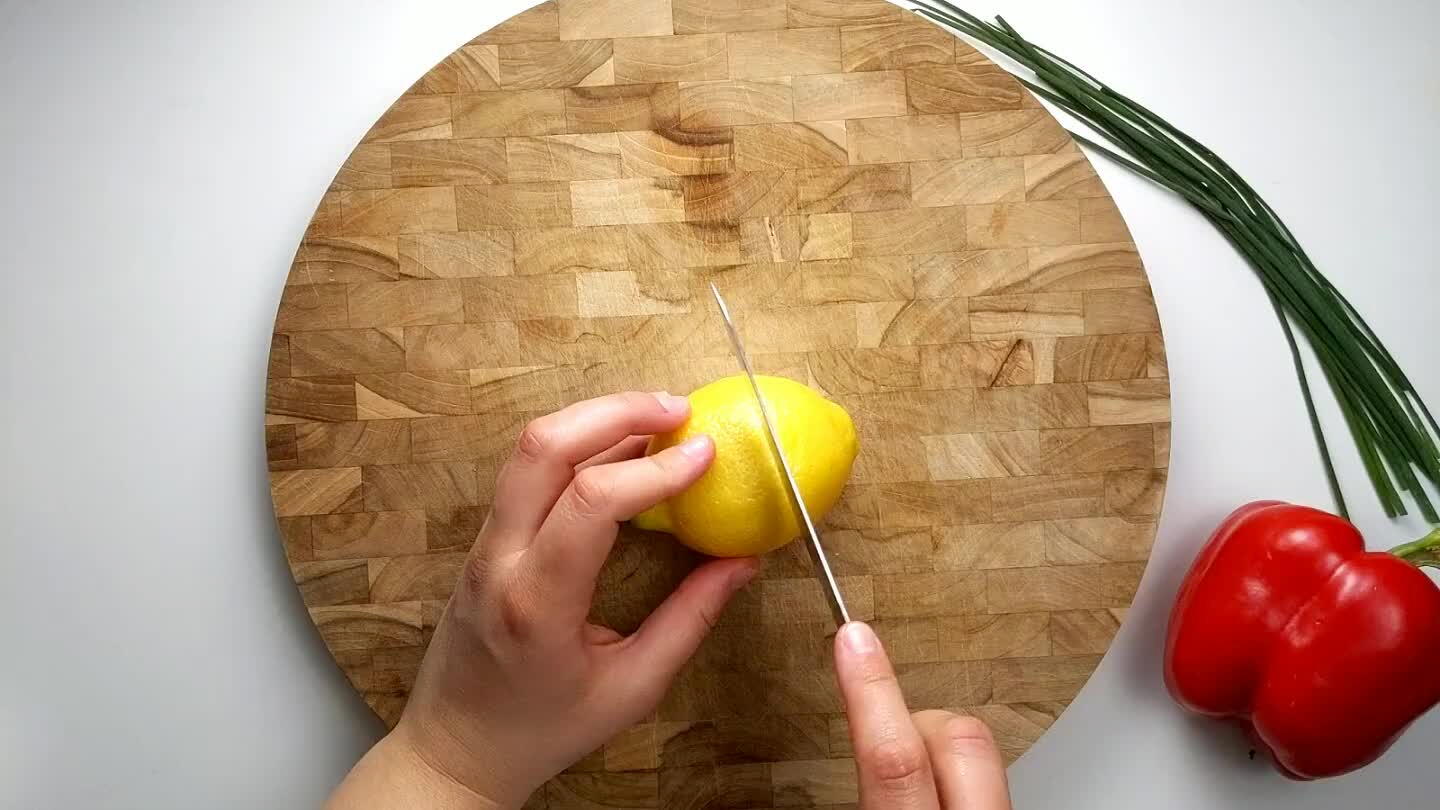 Cut the lemon in half and squeeze the juice. You will need two tablespoons.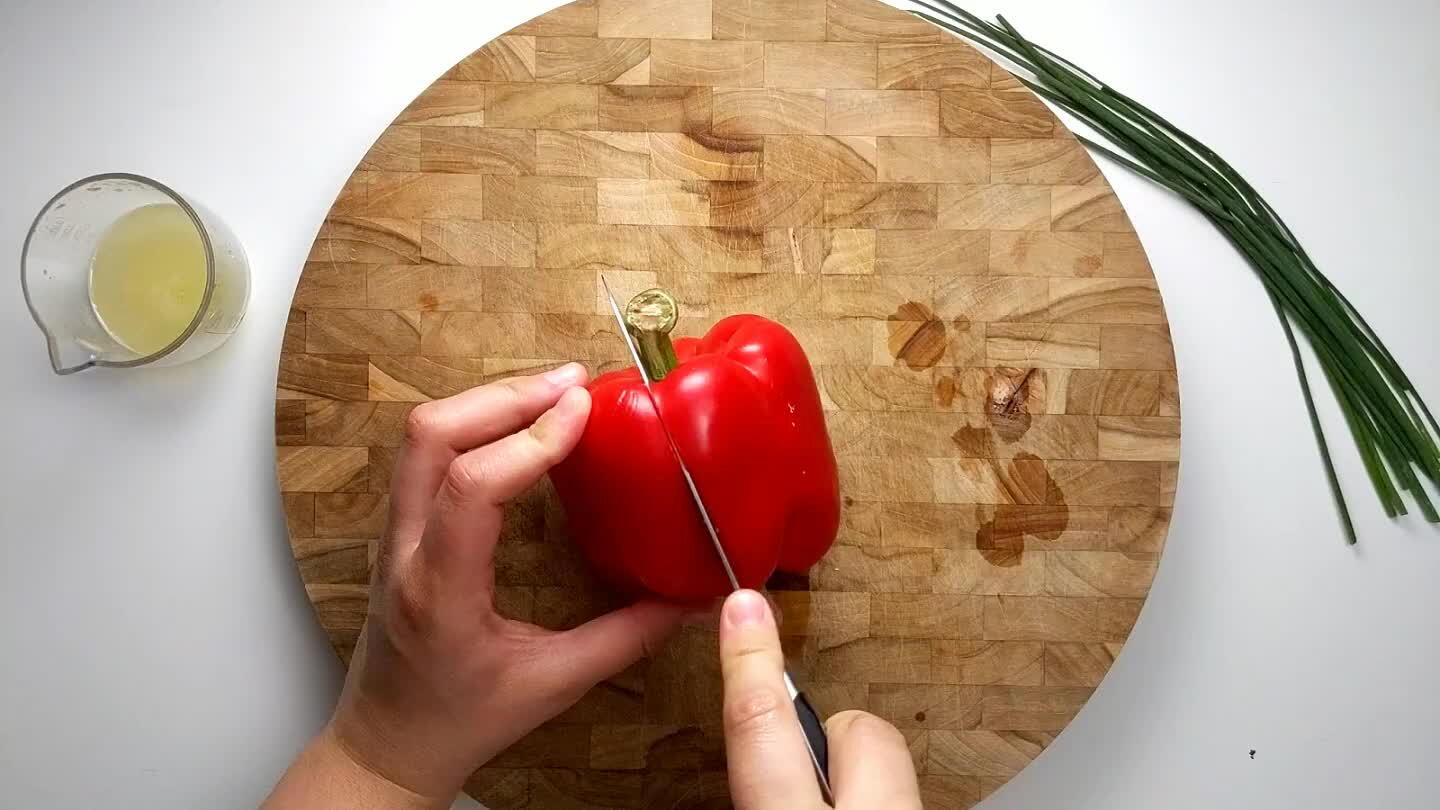 Wash and slice the pepper in half, pull out the stem and seeds.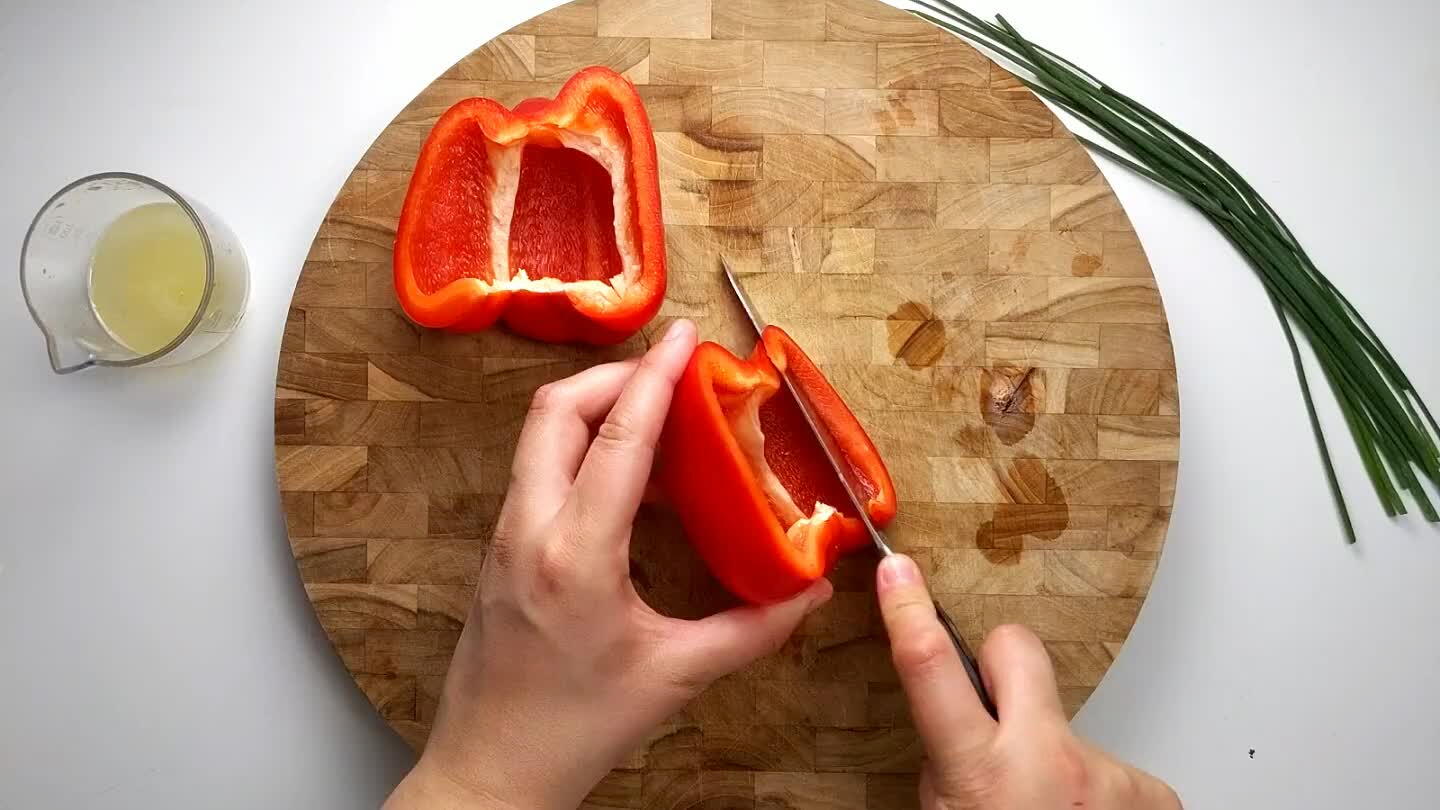 Slice the pepper halfs into thin strips.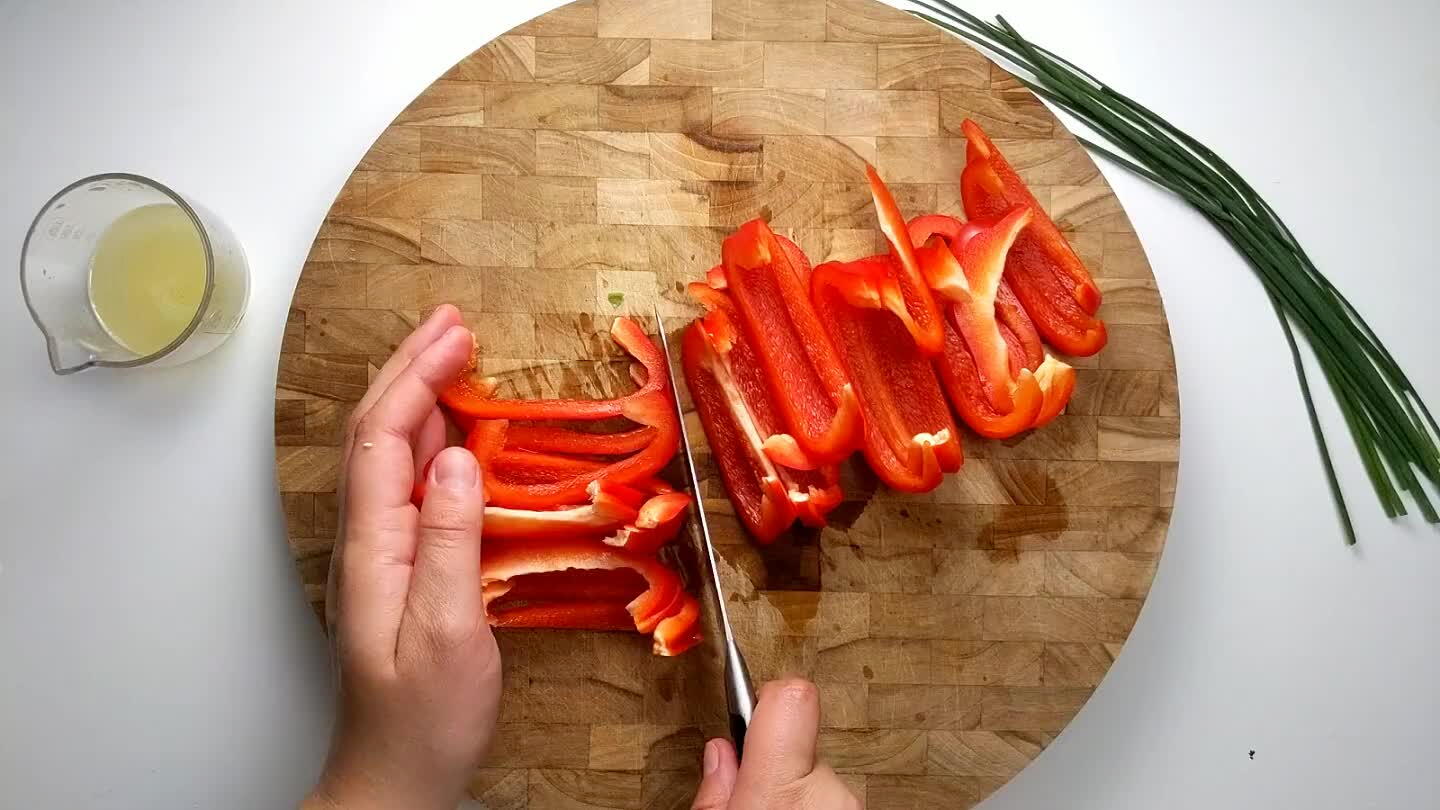 Slice the strips of pepper into thirds - about 1 inch lengths.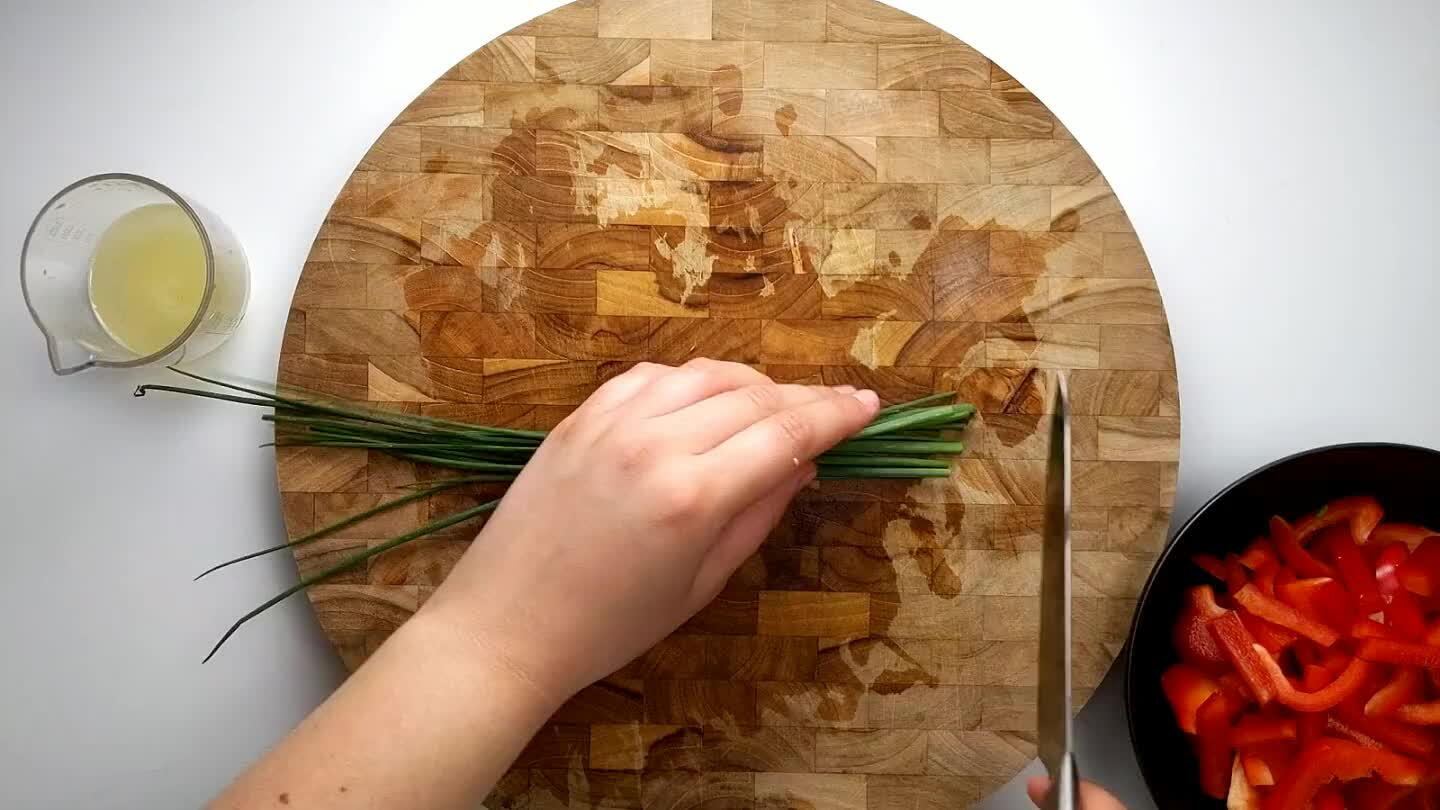 Hold the chives together and chop into thin pieces.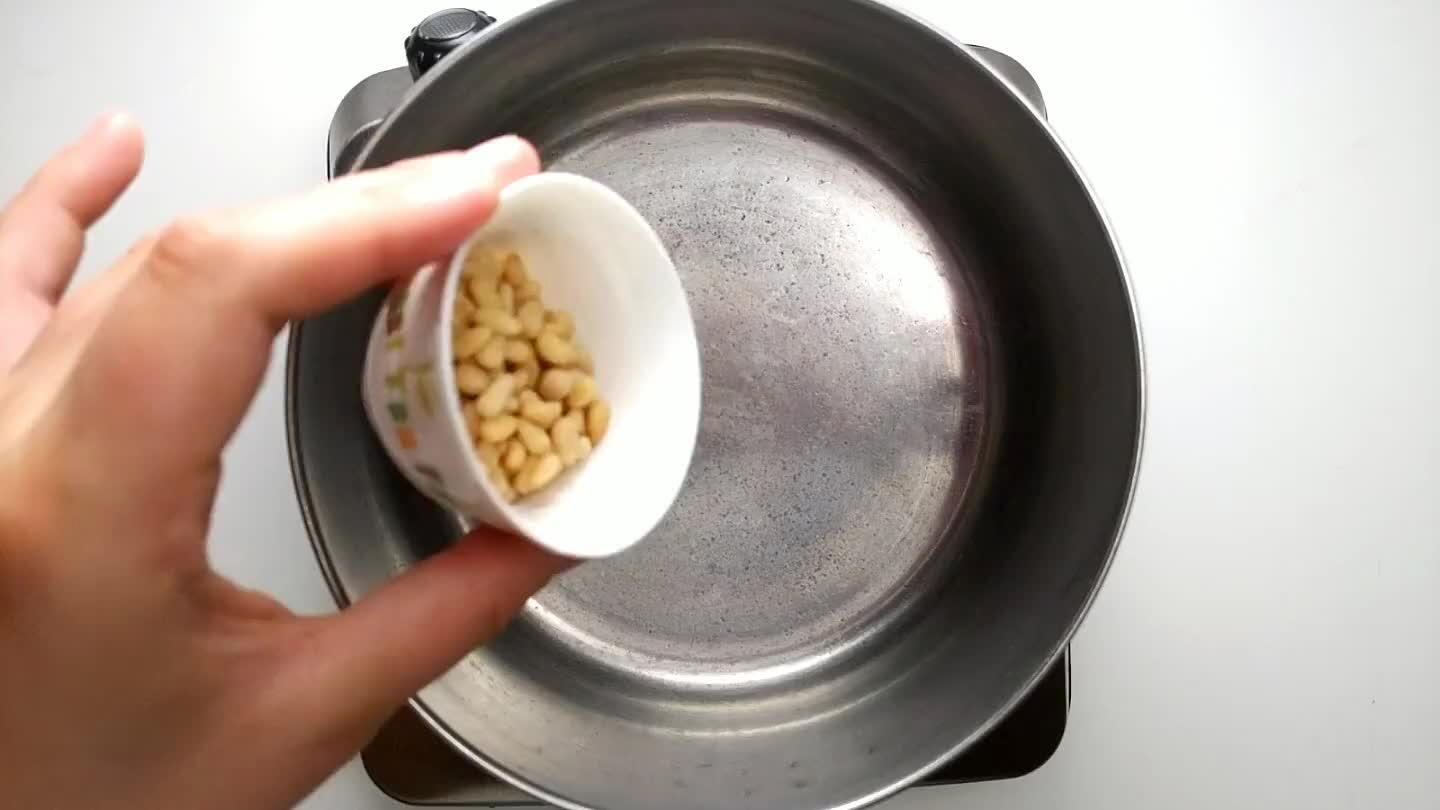 In a sauce pot, toast the pine nuts over medium heat until fragrant and lightly toasted. Remove from the pot and set aside.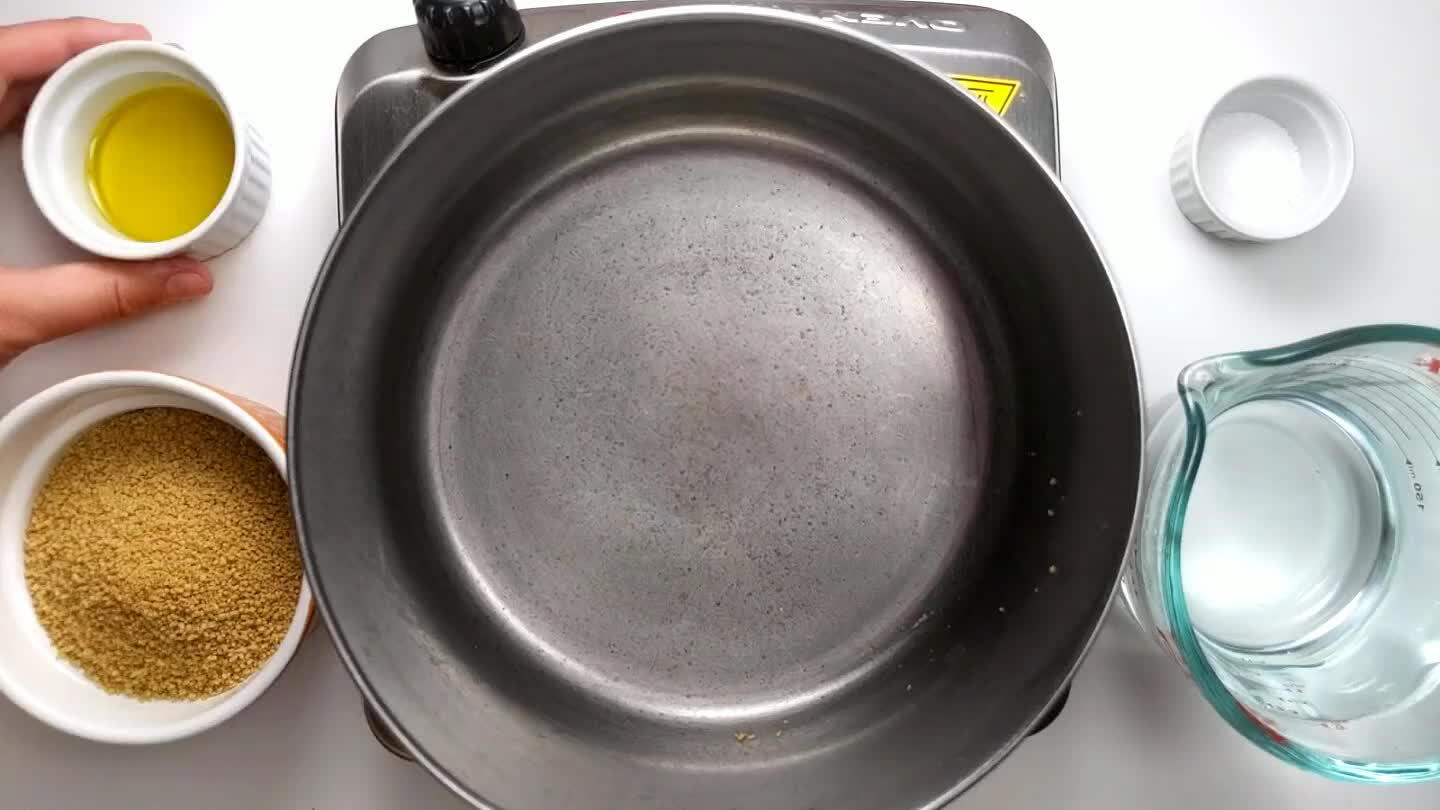 Add half the olive oil to the sauce pot now, and pour in the couscous. Toast until lightly browned and is smelling nutty.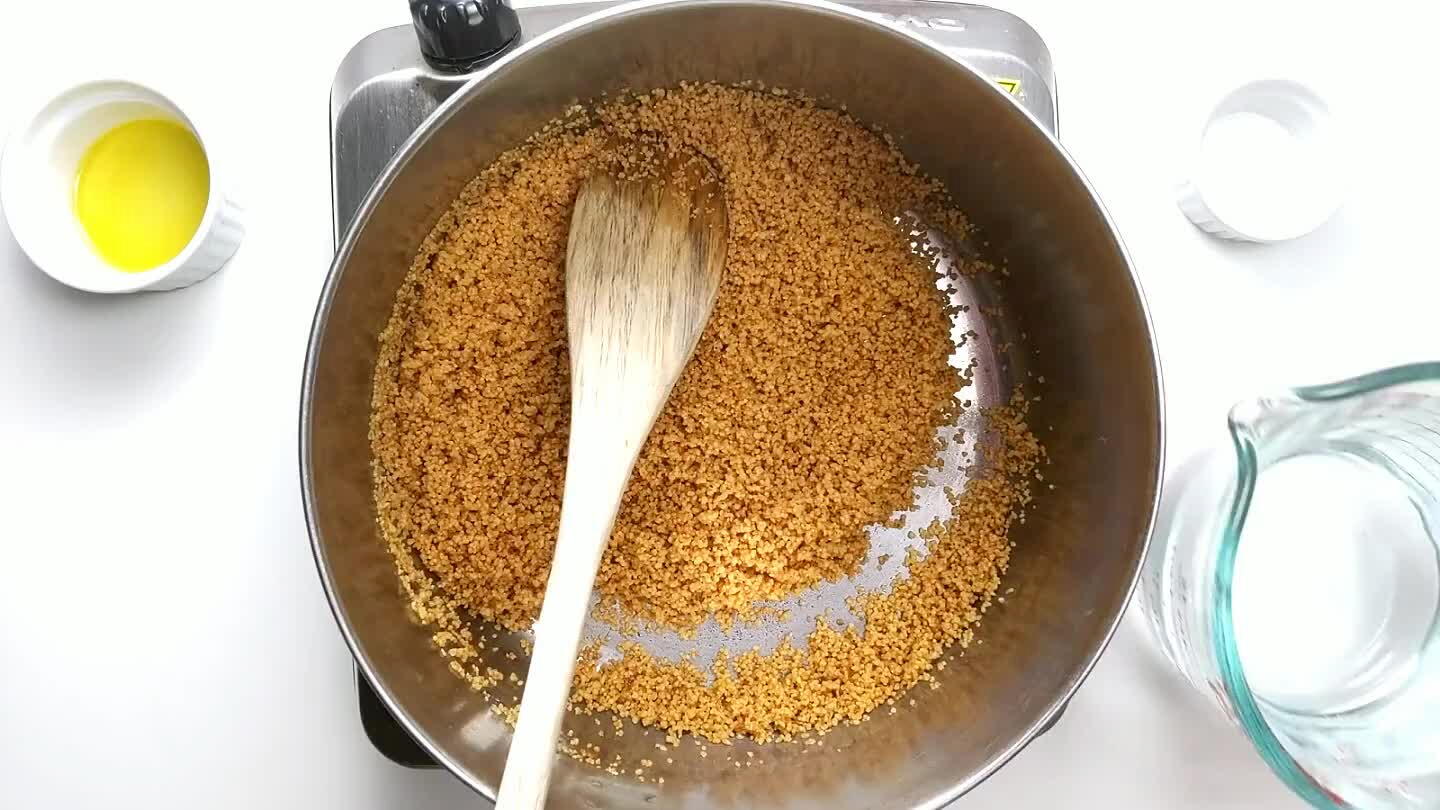 Add 2 cups of water and half of the salt to the couscous and bring to a boil.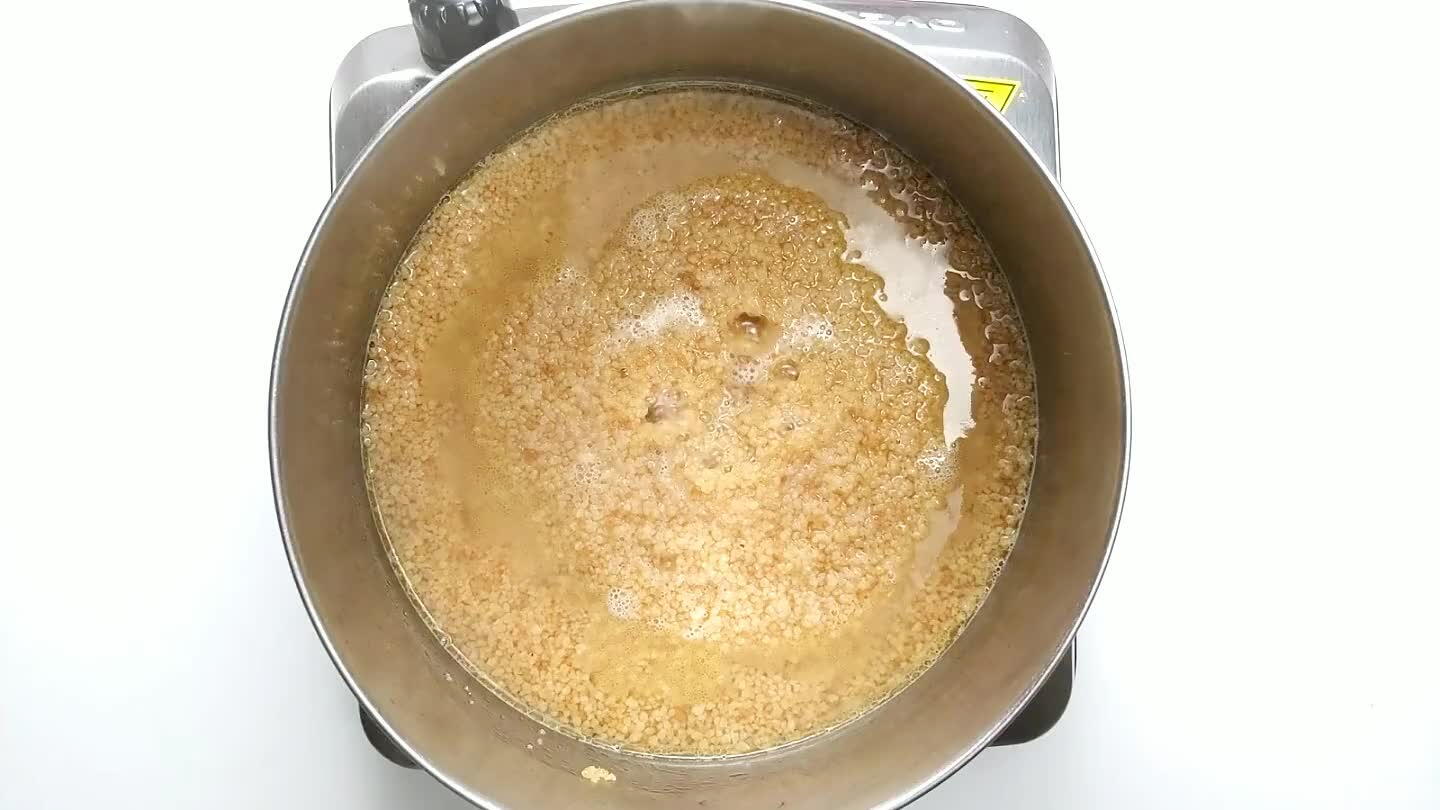 Depending on the type of couscous, cooking time can be different so follow the package instructions. Top with a lid and simmer until the water is gone. Fluff with a fork.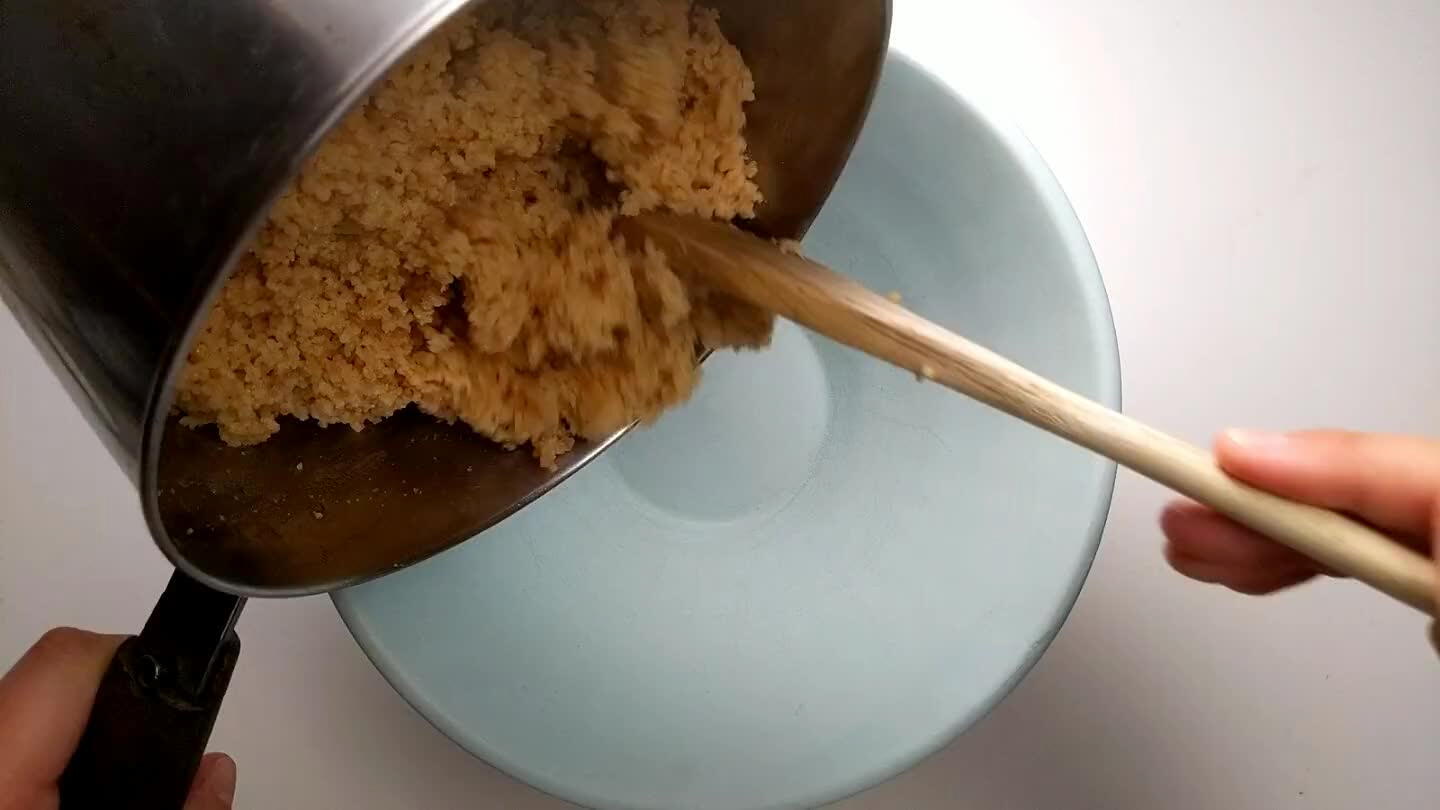 Once cooked, place the couscous in a mixing bowl to cool a bit.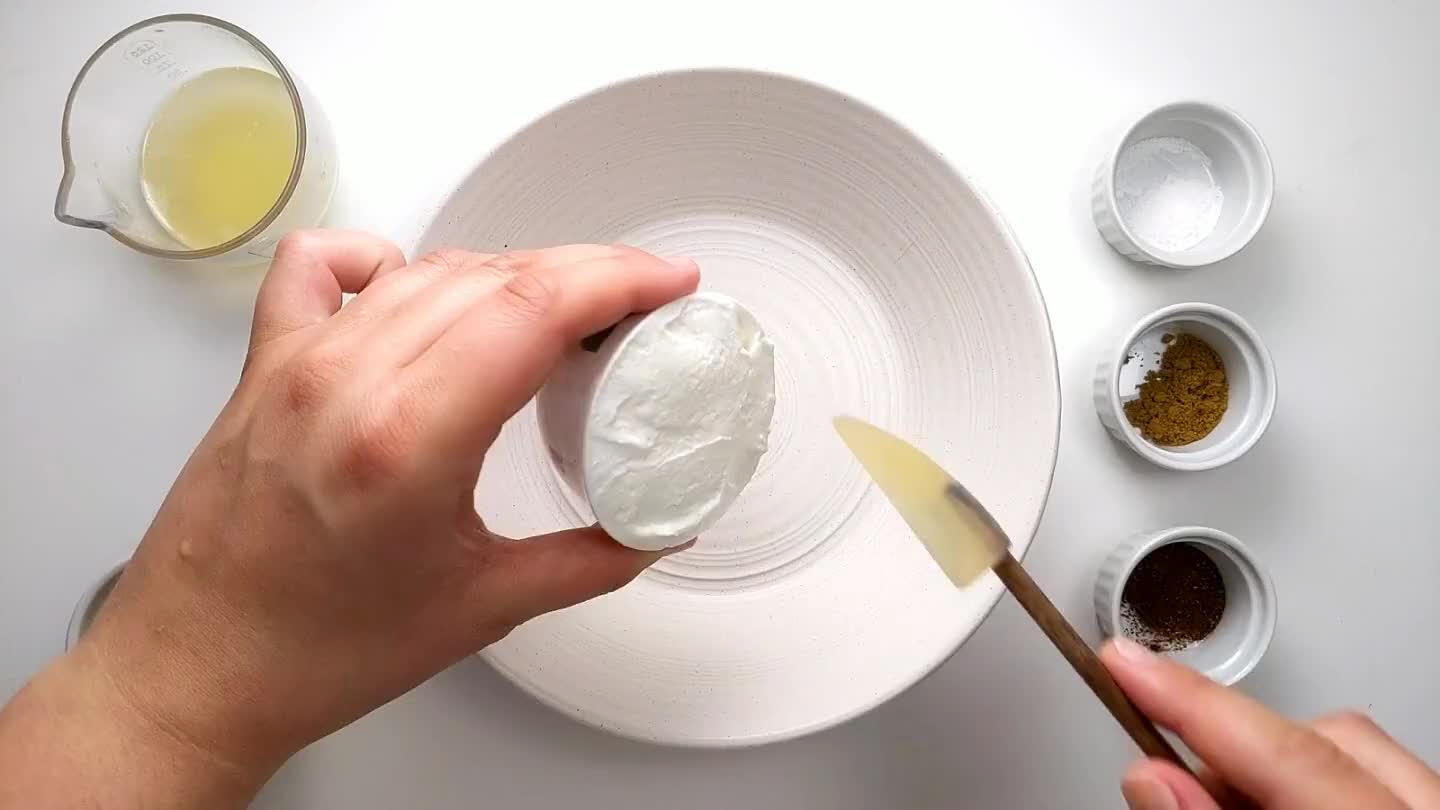 In a small bowl, add the yogurt, remaining olive oil, and lemon juice.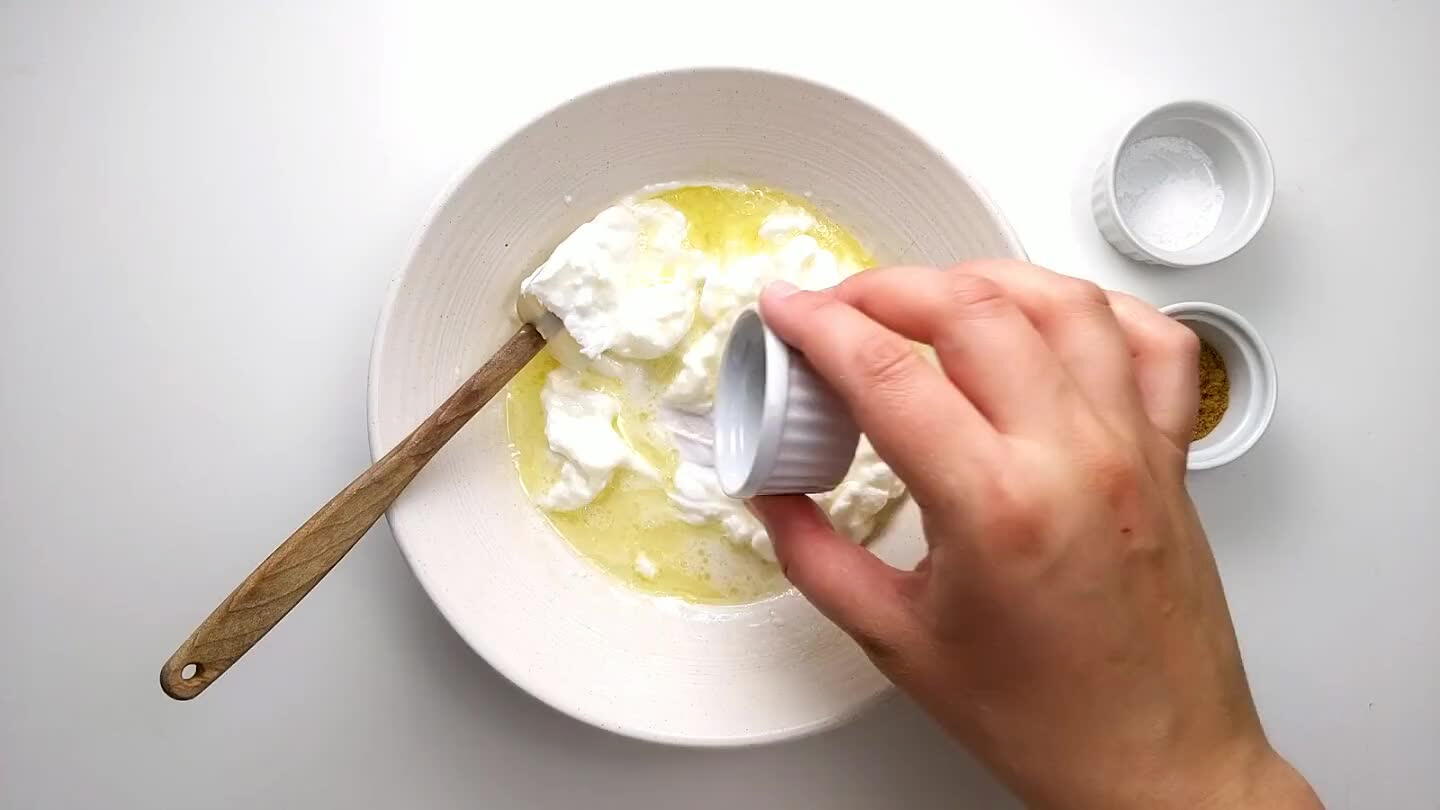 Add the cumin and chili powder to the yogurt dressing.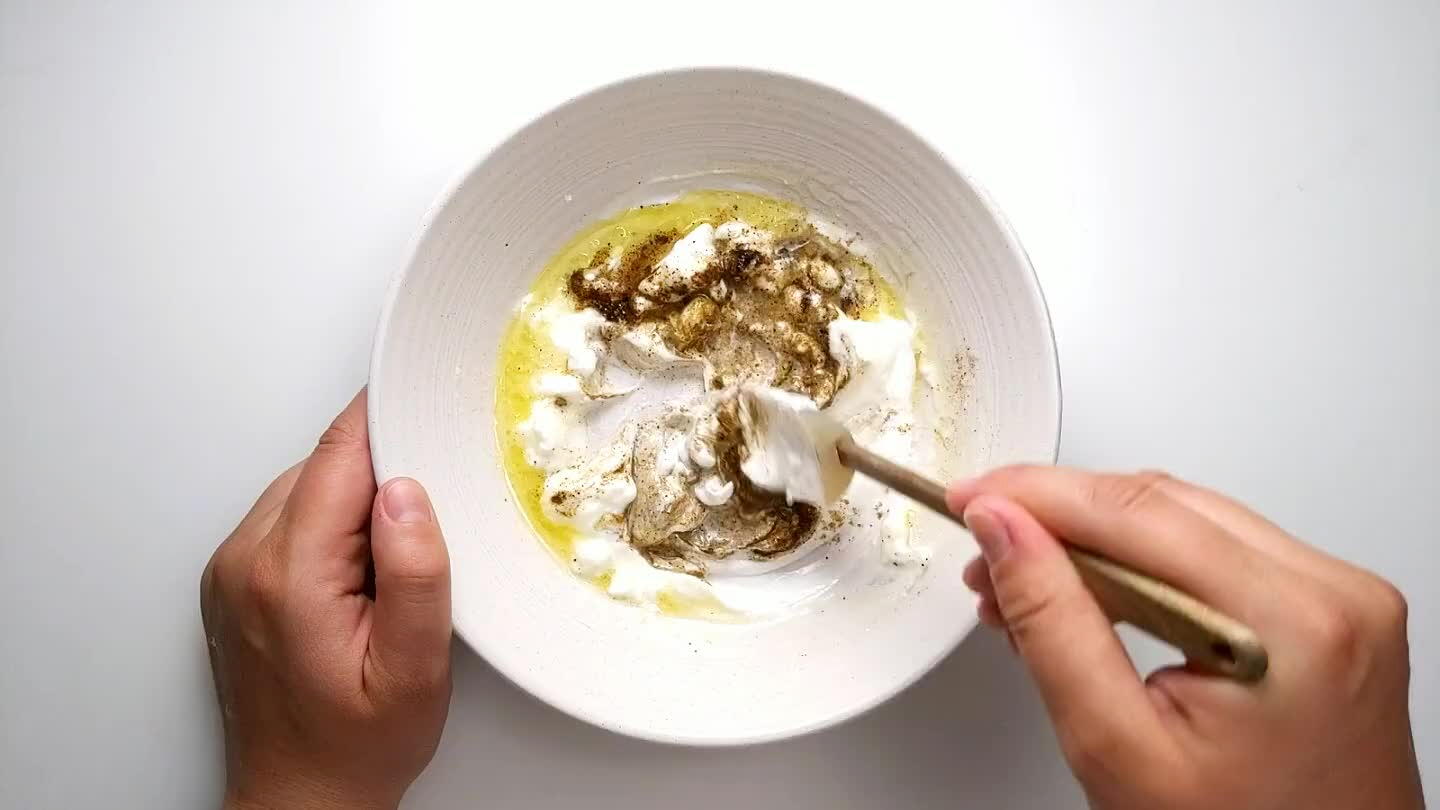 Stir the dressing until smooth and fully incorporated.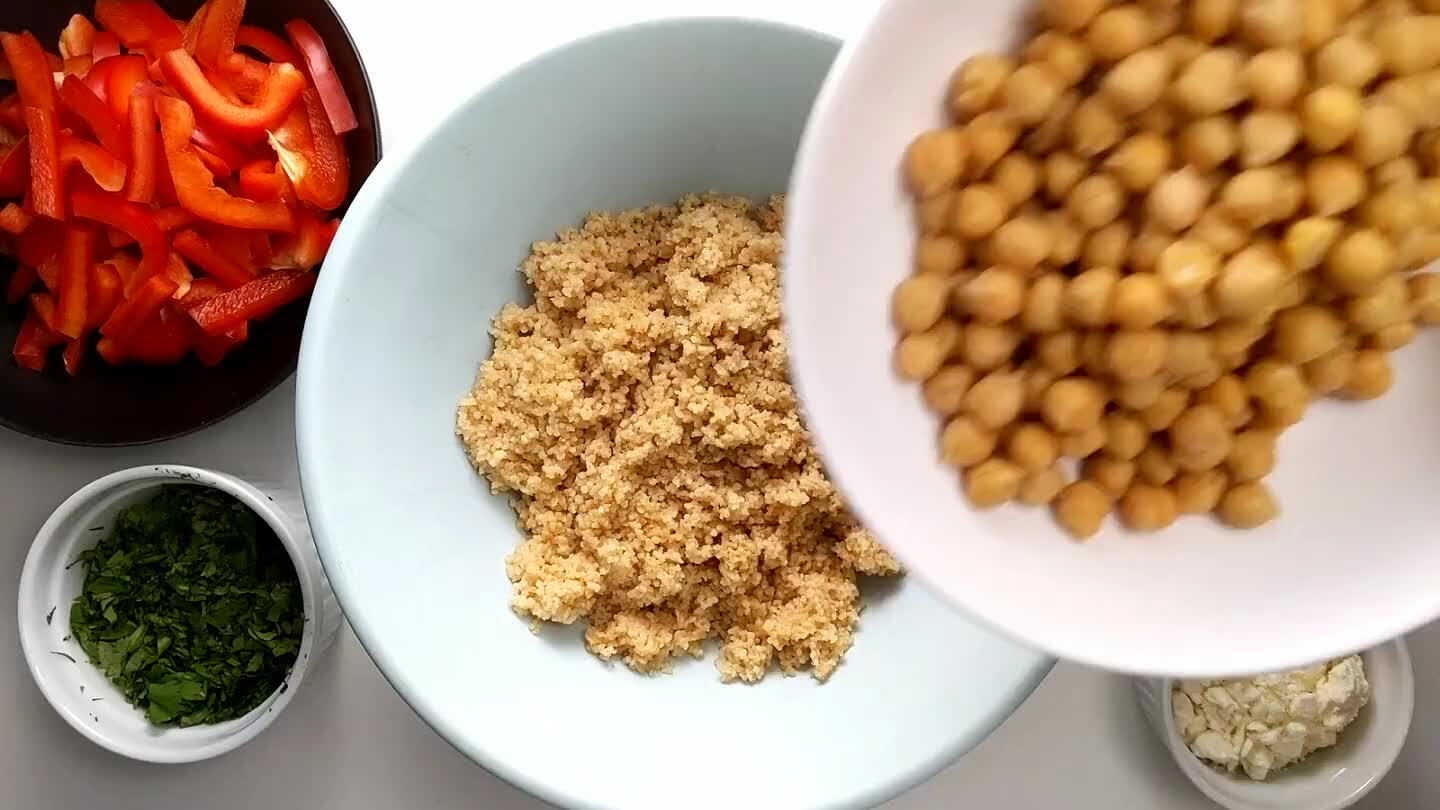 Add the chickpeas and red pepper to the couscous and stir.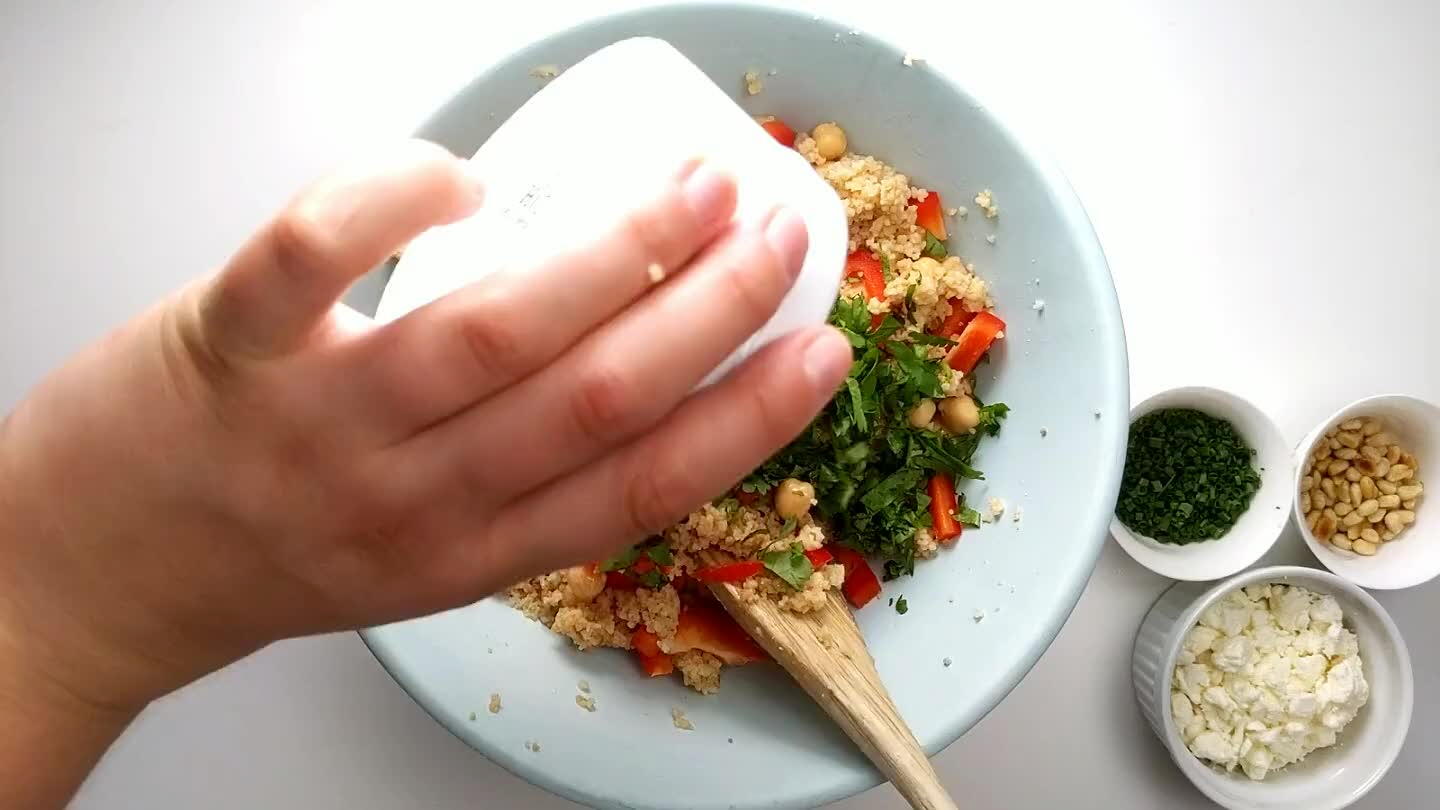 Toss in the chopped cilantro, feta, chopped chives, and pine nuts.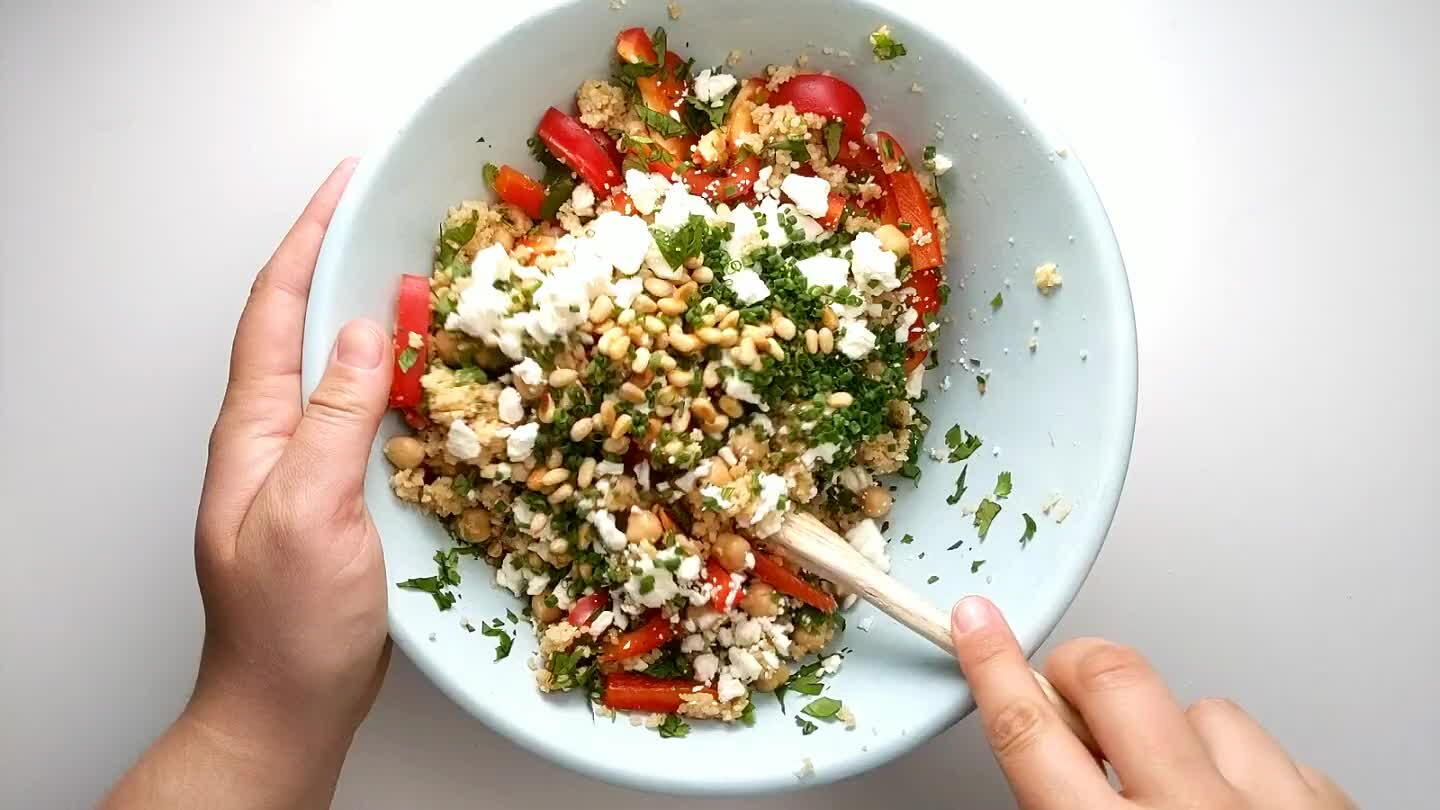 Mix the dressing into the salad.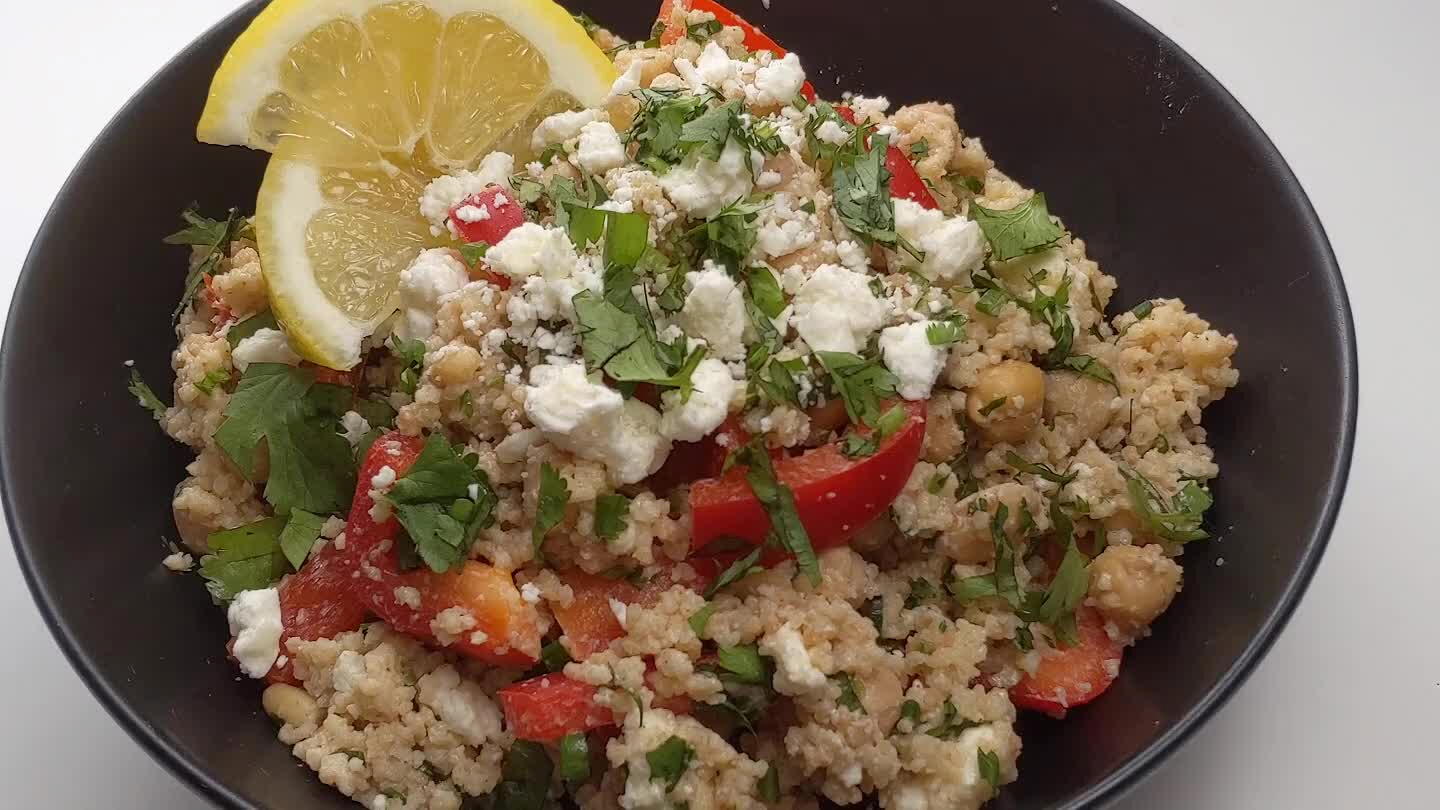 Comments