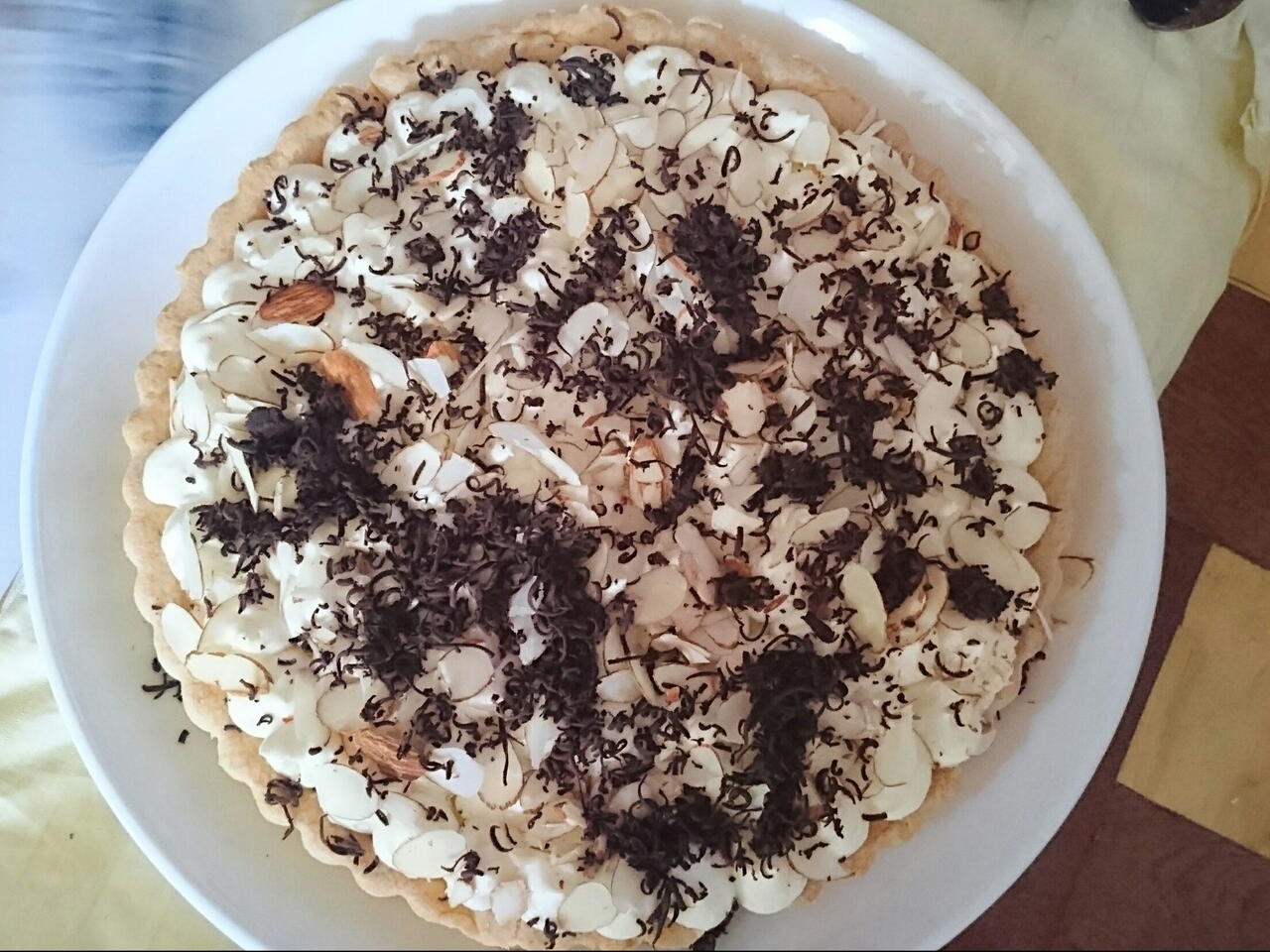 It's an easy and quick to make recipe . You can also make mini tarts for special occasions and change the toppings as you like .
What you will need
180g flour
125g butter at room temperature
1 tbsp sugar
1 egg
For the cream you'll need :
4 egg yolks
300ml milk
100g sugar
2 tbsp cornflour
grated chocolate (as much as you want )
flaked almonds ( as much as you want )
200ml whipped cream
How to cook
To make the shortcrust pastry , first sift flour. Add sugar and mix well.
Rub in butter in the flour until it becomes grainy in texture.
Add the egg and mix to form a soft dough. Wrap the dough in cling film and chill for about 15 mins .
Meanwhile prepare the cream. Heat milk in a pan .
In a bowl whisk the yolks and sugar until light in color . Add the cornflour and mix well.
Add 1/4 warm milk in the egg mixture and mix well. Pour the mixture in the remaining milk .
Cook on low heat , stirring constantly ( very important) until it thickens.
Roll out the dough and place in a prepared tart case .
Bake at 180°C for 25-30 mins .
Incorporate the whipped cream in the cooled cream and mix well.
Place cream in a piping bag and pipe the cream over the cooled pastry
Decorate as you wish with the chocolate and almonds .
Best served chilled . But you can also eat it right away .