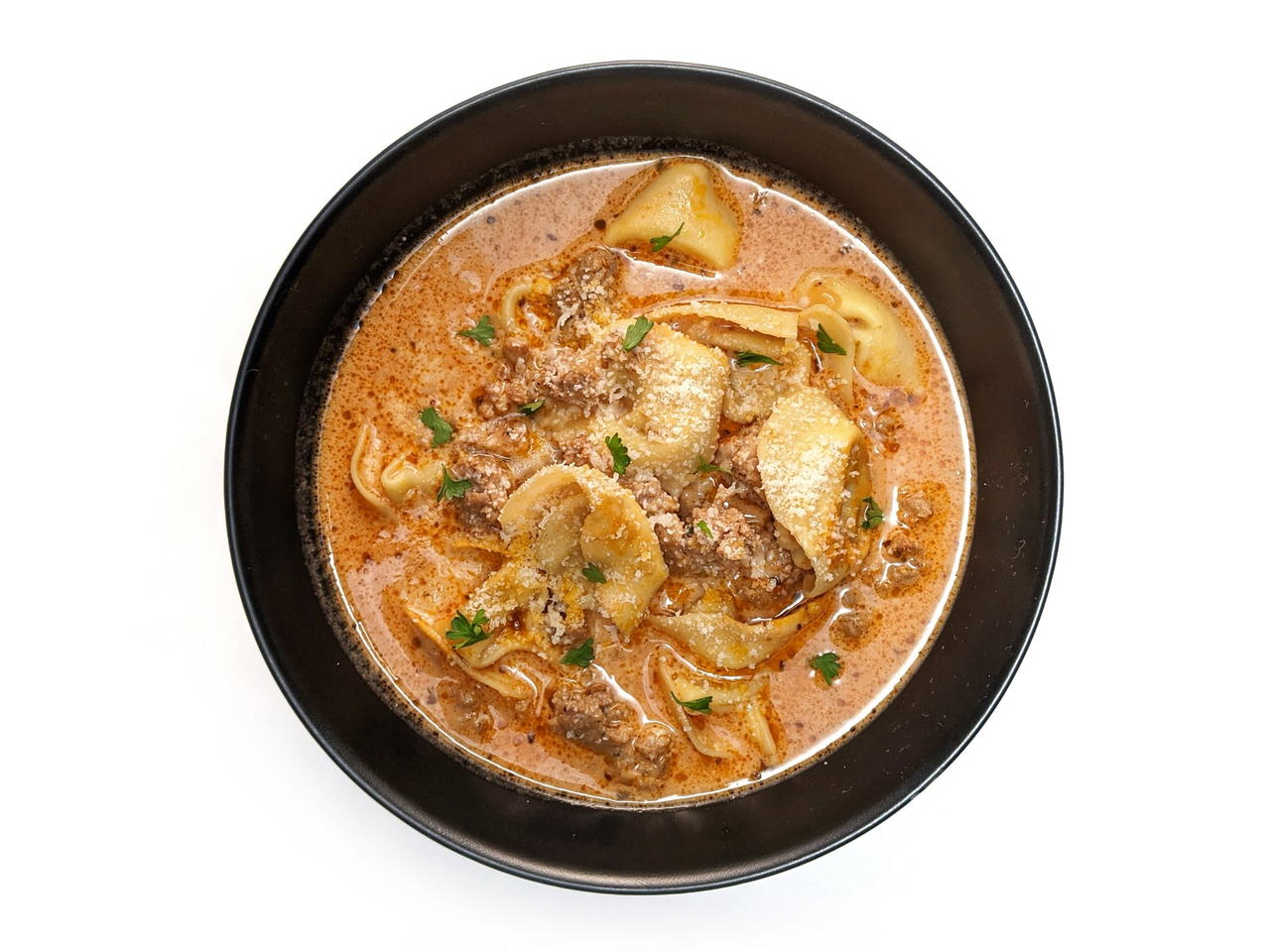 What you will need
4 cloves Garlic
1 Yellow Onion
2 Tbsp Olive Oil
1 lb Italian Sausage
1 tsp Dried Oregano
1/4 cup Beef Bouillon
14 oz. Tomato Sauce
5 cups Water
8 oz. Fresh Tortellini
1 cup Heavy Cream
(Nutritional facts 81 calories, 5.12 g fat, 7.24 g carbohydrates, 2.06 g protein, 14 mg cholesterol, 118 mg sodium)
How to cook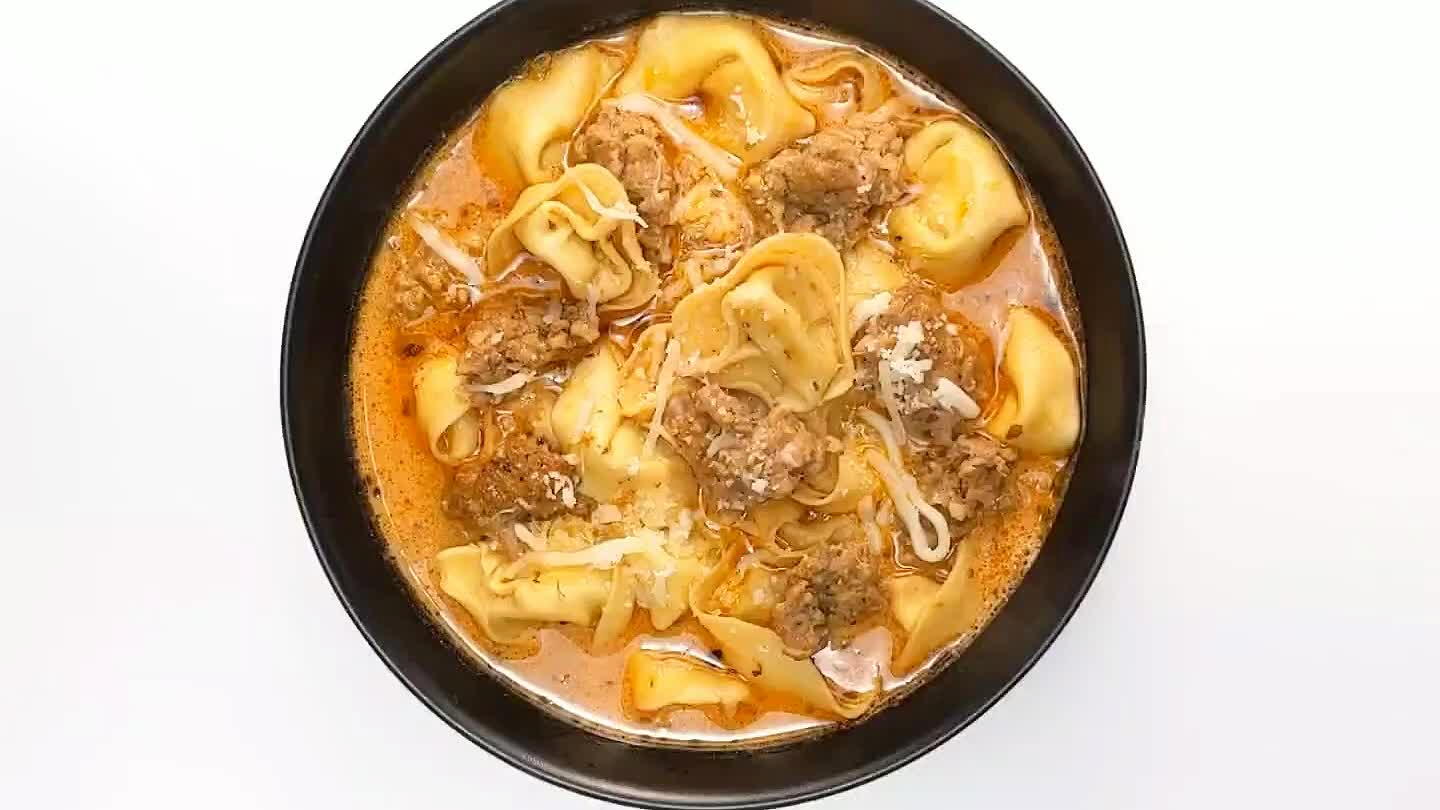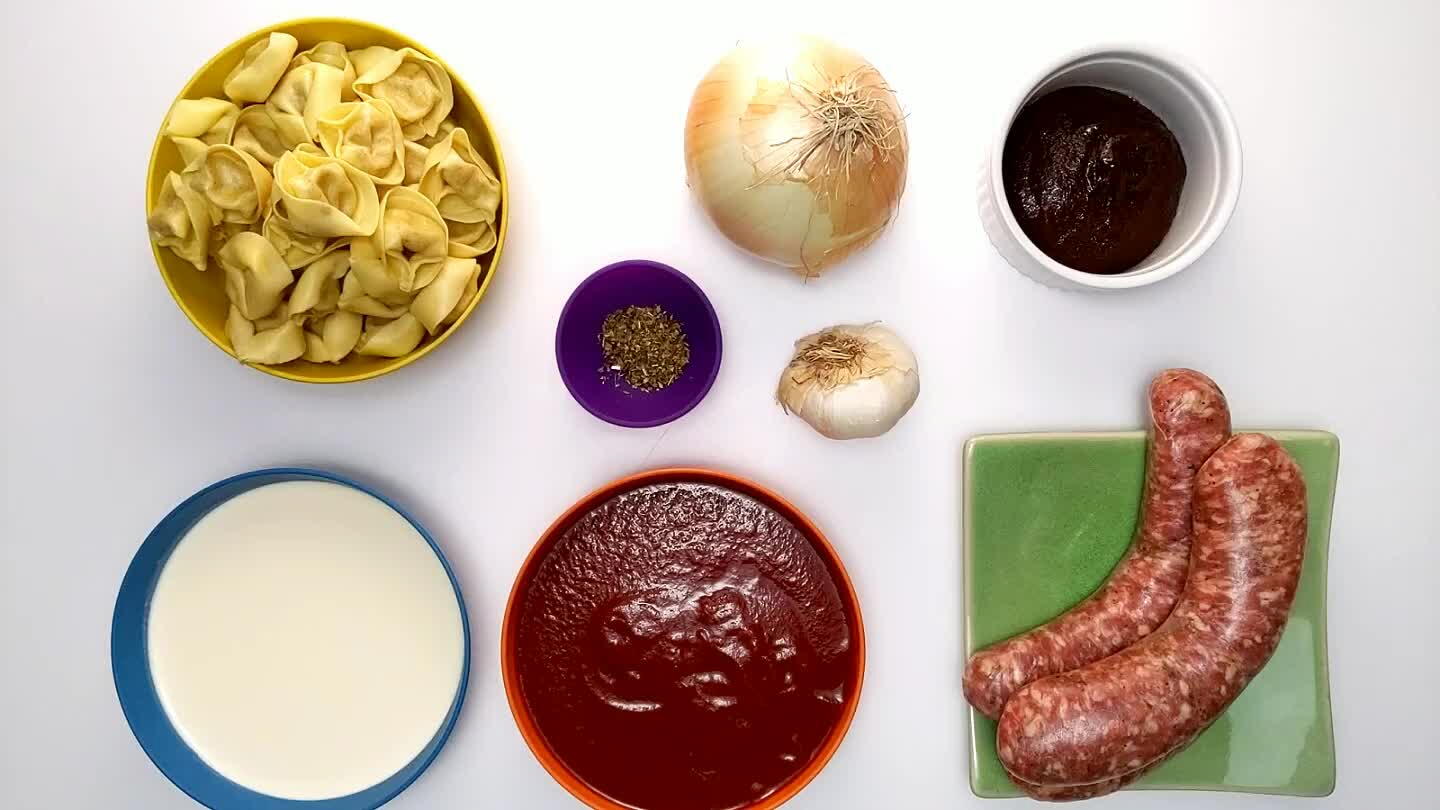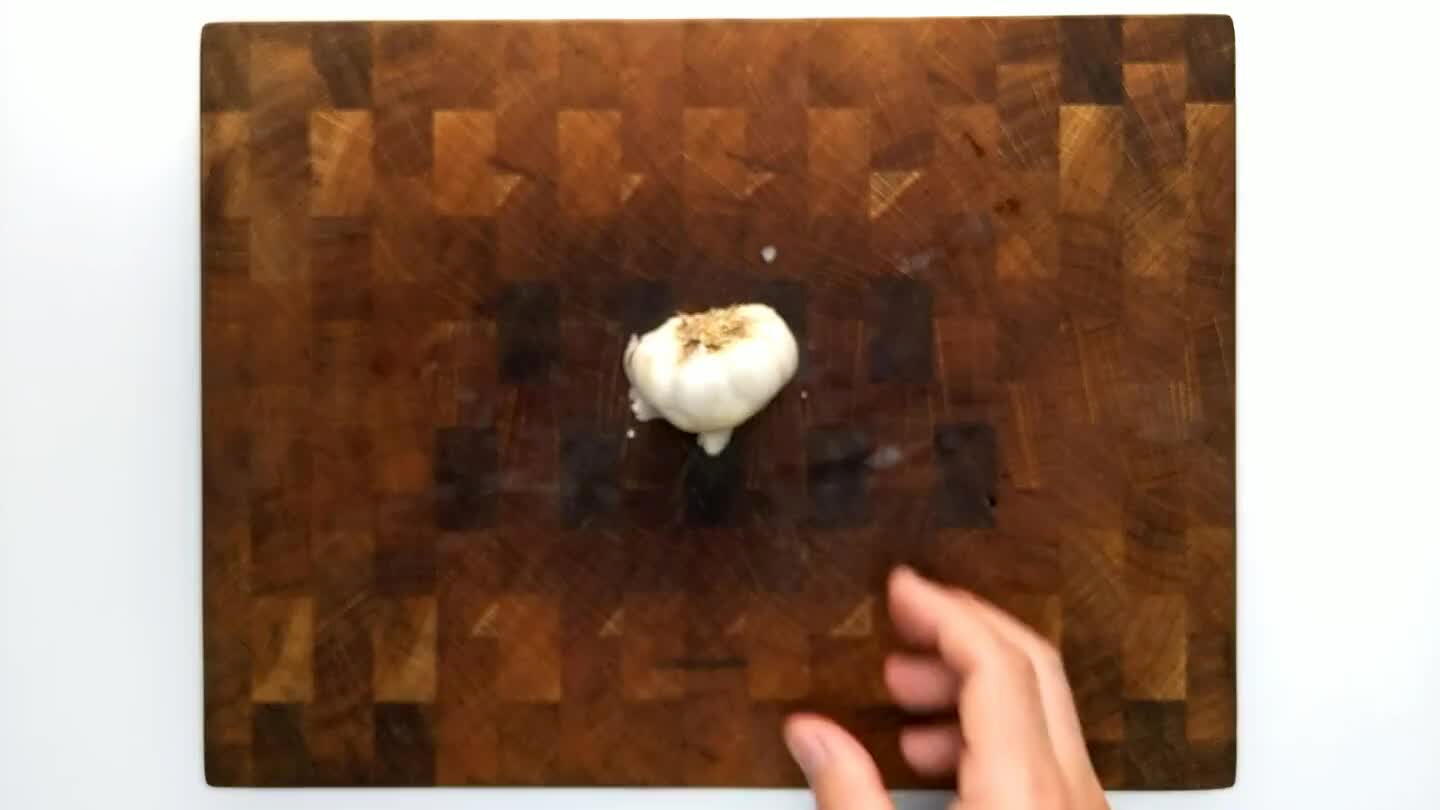 Peel garlic cloves and chop or grate to a fine paste.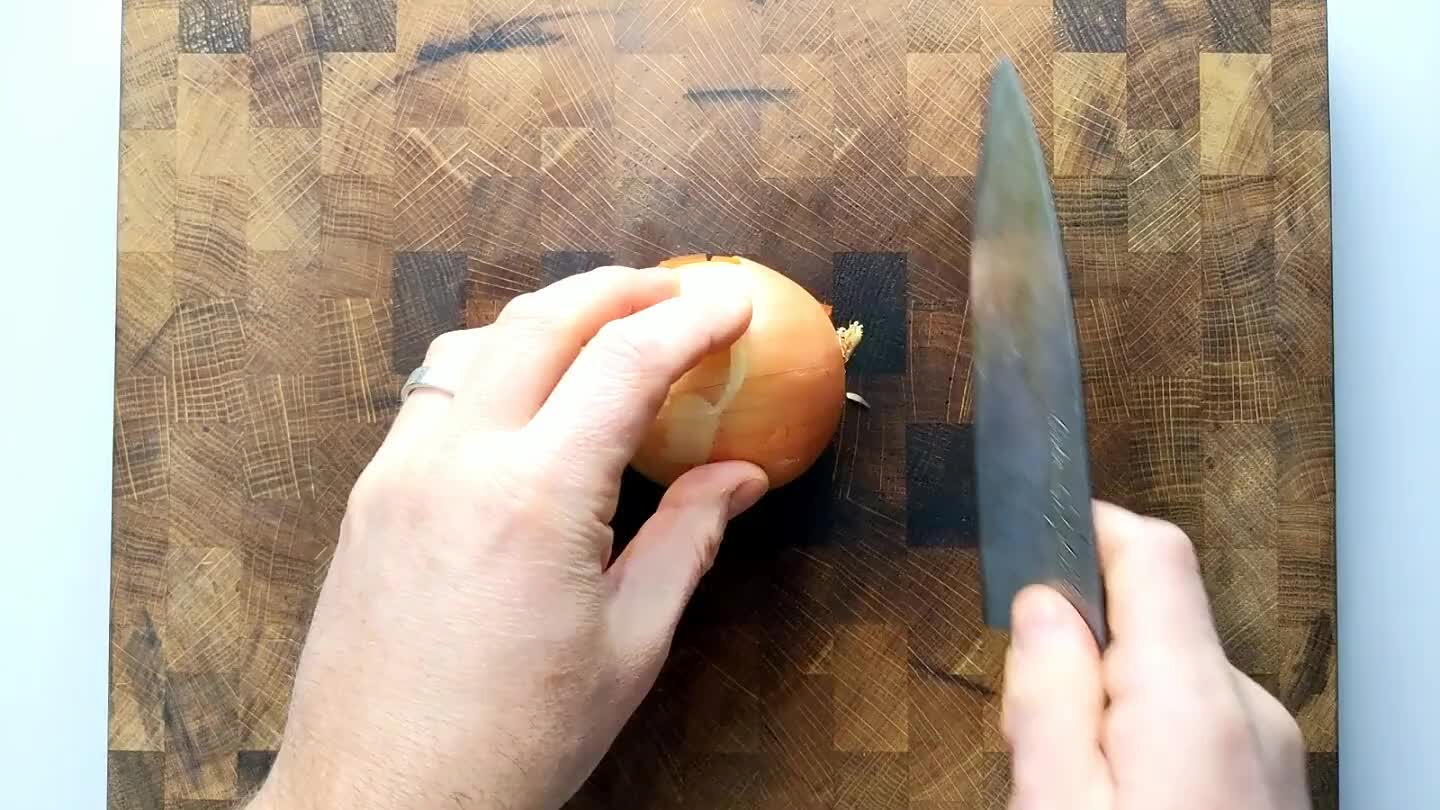 Dice the onion as finely as possible. Remove the stem tip and slice in half through the stem to root axis. Slice finely from the top, perpendicular to the sliced stem face without cutting through the root end. Then slice into the stem face several times with the blade parallel to the board to complete a hatch pattern. Slice again from the top perpendicular to the previous slice to dice finely.
Remove the sausage from its casing and cook until browned through in a lightly-oiled saucepan over medium heat. Then, transfer the browned sausage to a platter while you prepare the base for the soup.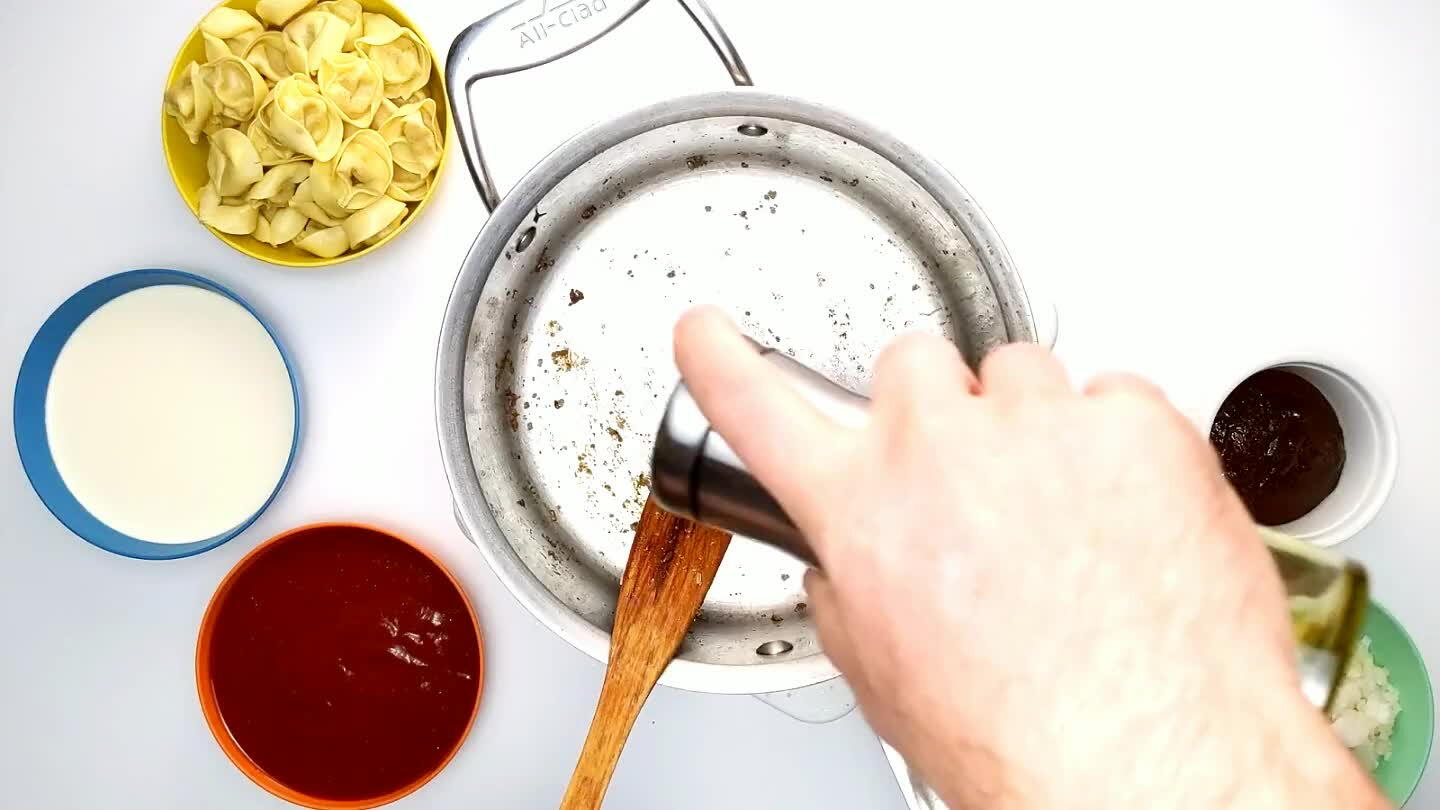 In the same saucepan, cook the diced onion in a small amount of hot oil until tender and translucent.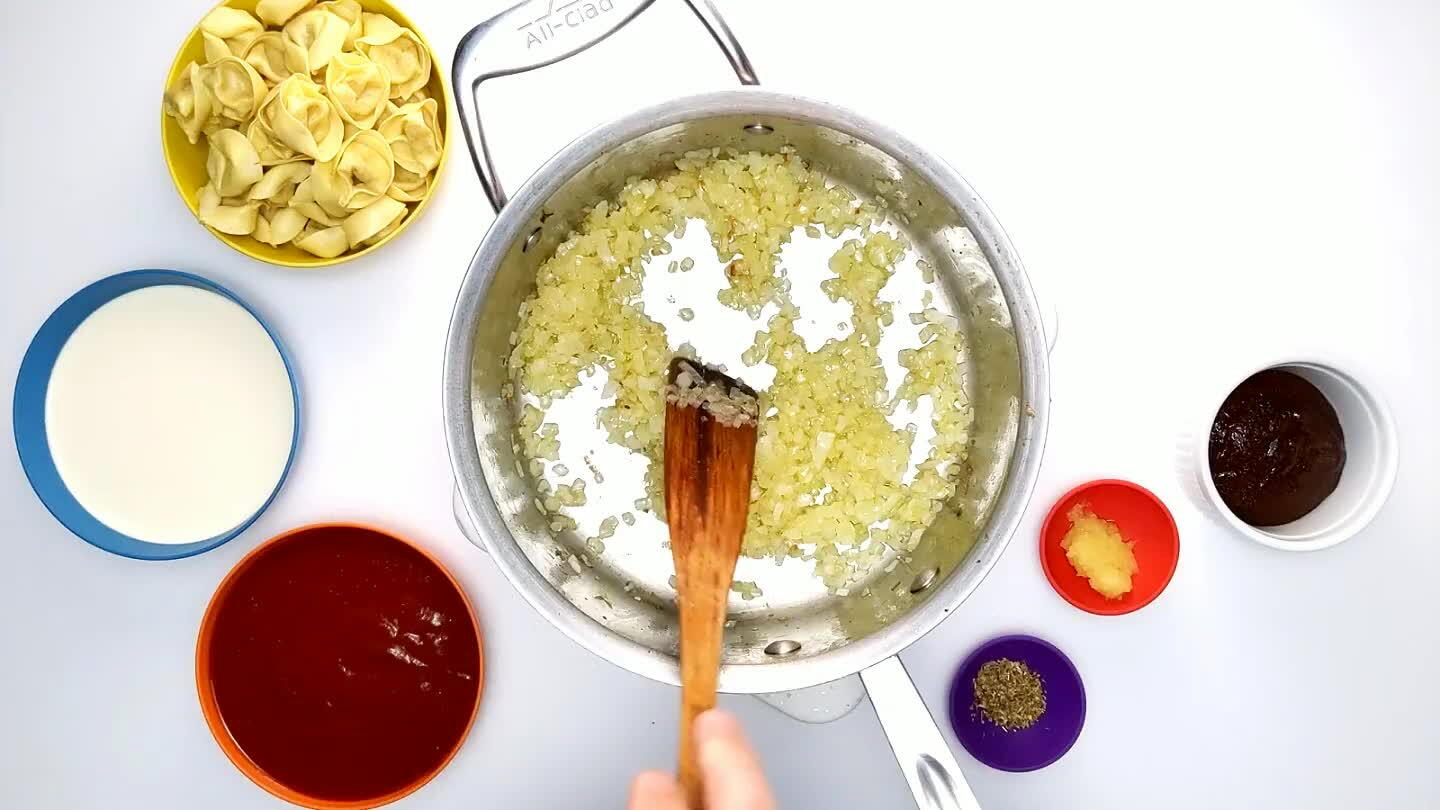 Add the crushed garlic. Stir to distribute and cook briefly to toast.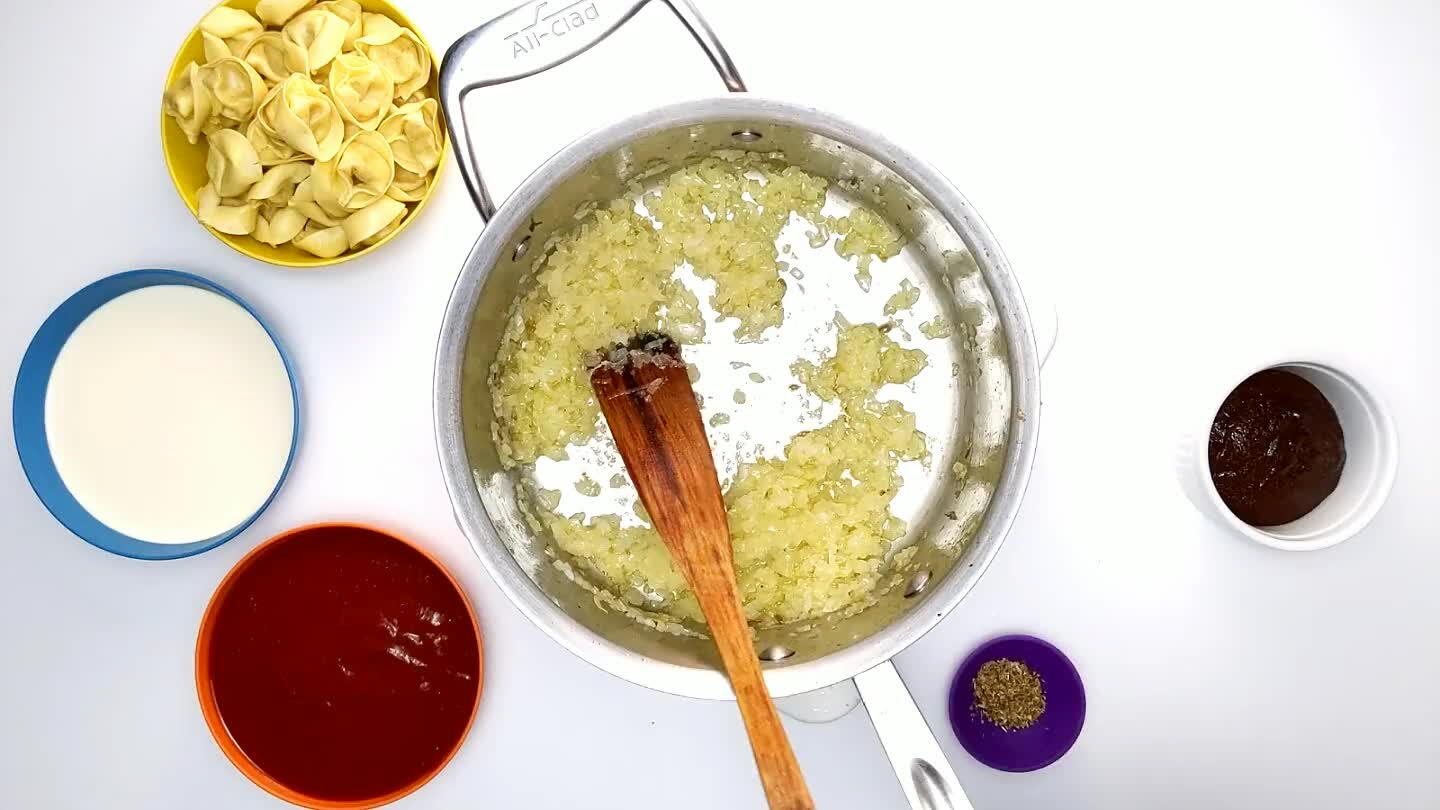 Stir in the dried oregano and give it just a moment to toast slightly and become aromatic.
Stir in the bouillon.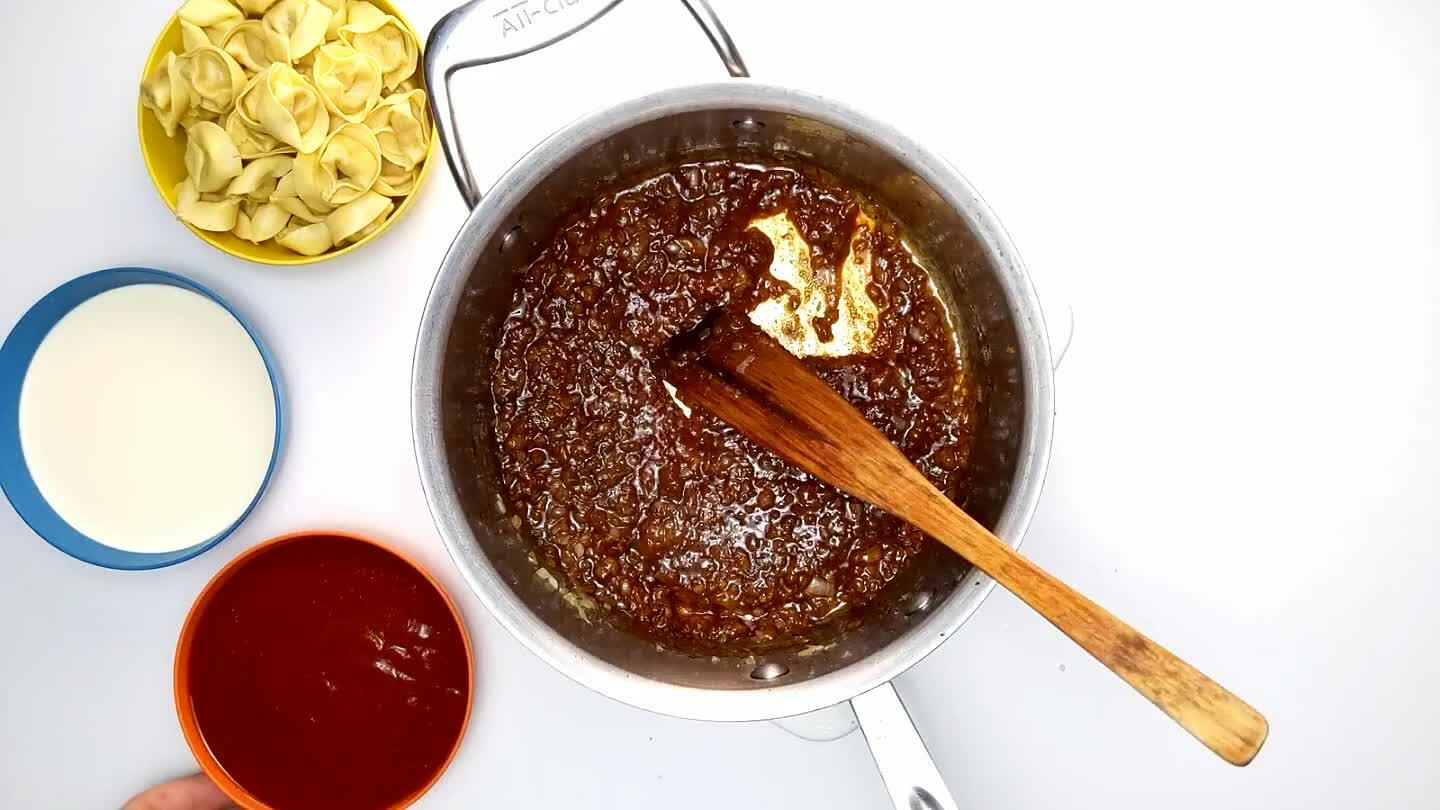 Stir in the tomato sauce.
Add the browned sausage back to the pot.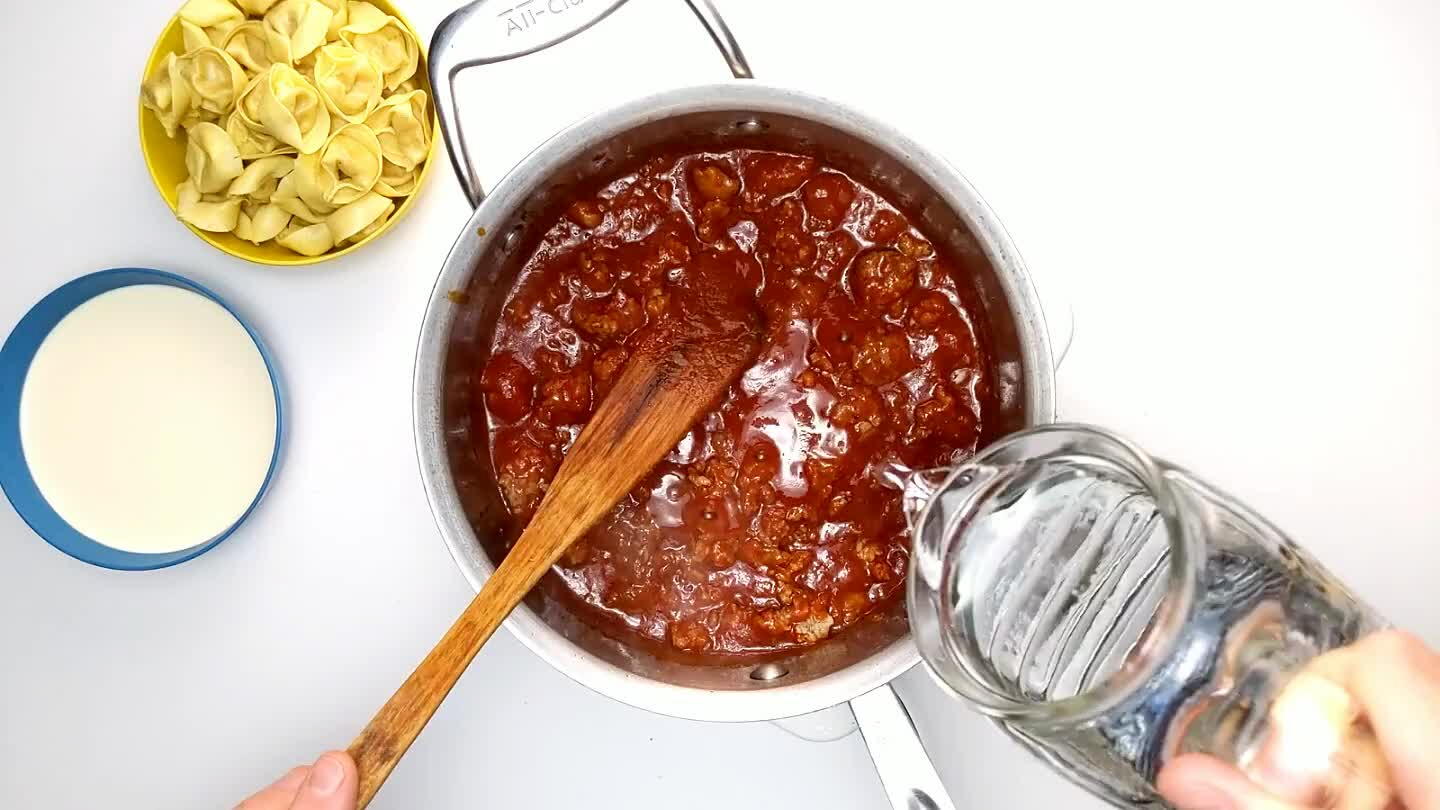 Add the water. Bring it up to a gentle simmer.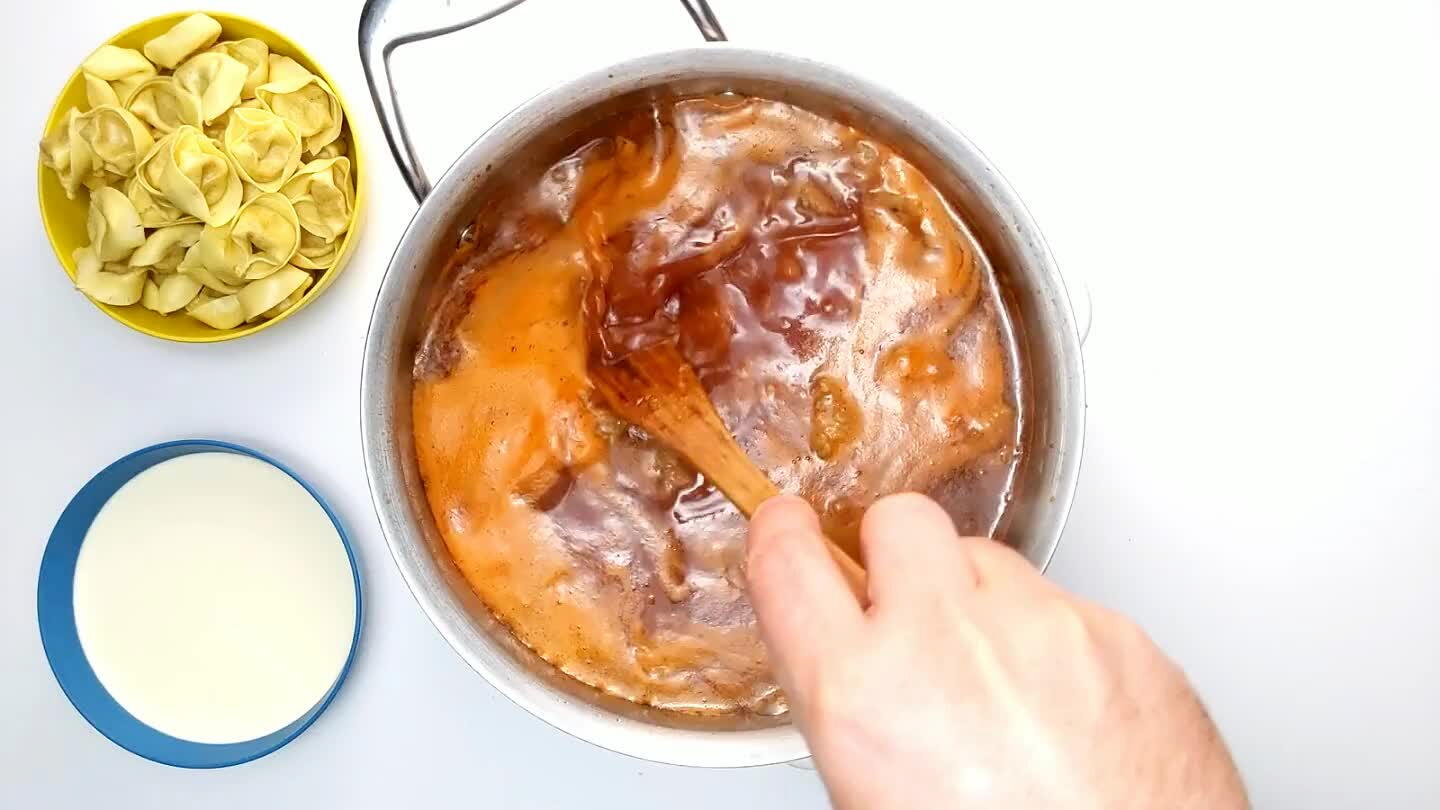 Add the tortellini. Simmer for about 3 minutes or as directed on the package, until the tortellini is cooked through.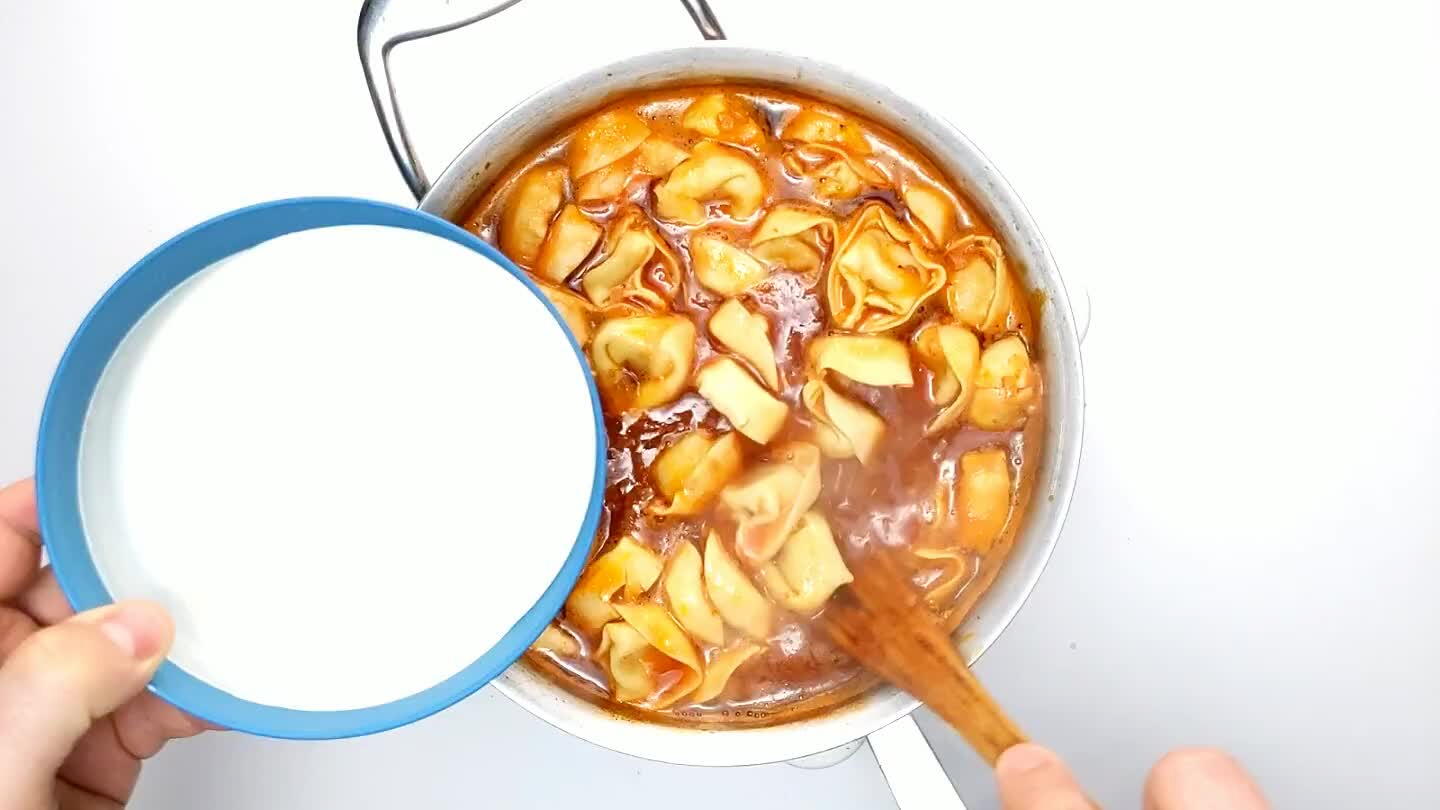 Stir in the cream. Adjust seasoning and serve. You may not even need to add any salt, as Italian sausage tends to be quite salty.