Creamy Vegan Corn and Poblano Chowder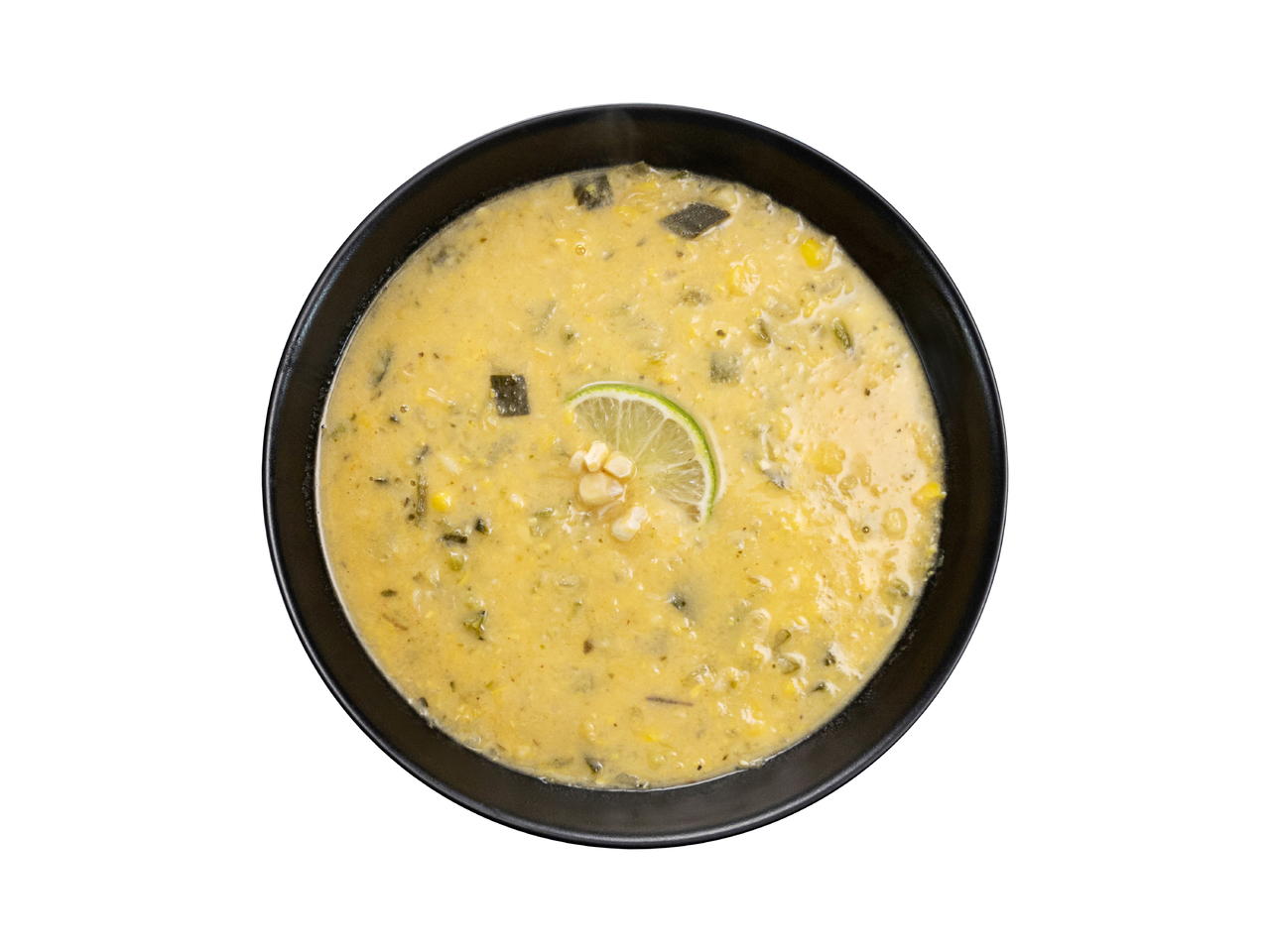 6 portions
45m
This recipe is so creamy you could fool your non-vegan friends. With smoky poblanos, sweet corn, and creamy coconut milk, this soup is comforting and is delicious in all seasons. Truly one of my favorite soup recipes!
What you will need
3 Poblano Peppers
3 Tbsp Vegan Butter
1 Onion
3 Garlic Cloves
3 Ribs Celery
2 Yukon Gold Potatoes
1 tsp Ground Cumin
1 tsp Oregano
1/4 tsp Smoked Paprika
4 cups Frozen Corn
4 cups Vegetable Broth
1 cup Unsweetened Coconut Milk
(Nutritional facts 92 calories, 2.51 g fat, 15.63 g carbohydrates, 1.91 g protein, undefined mg cholesterol, 102 mg sodium)
How to cook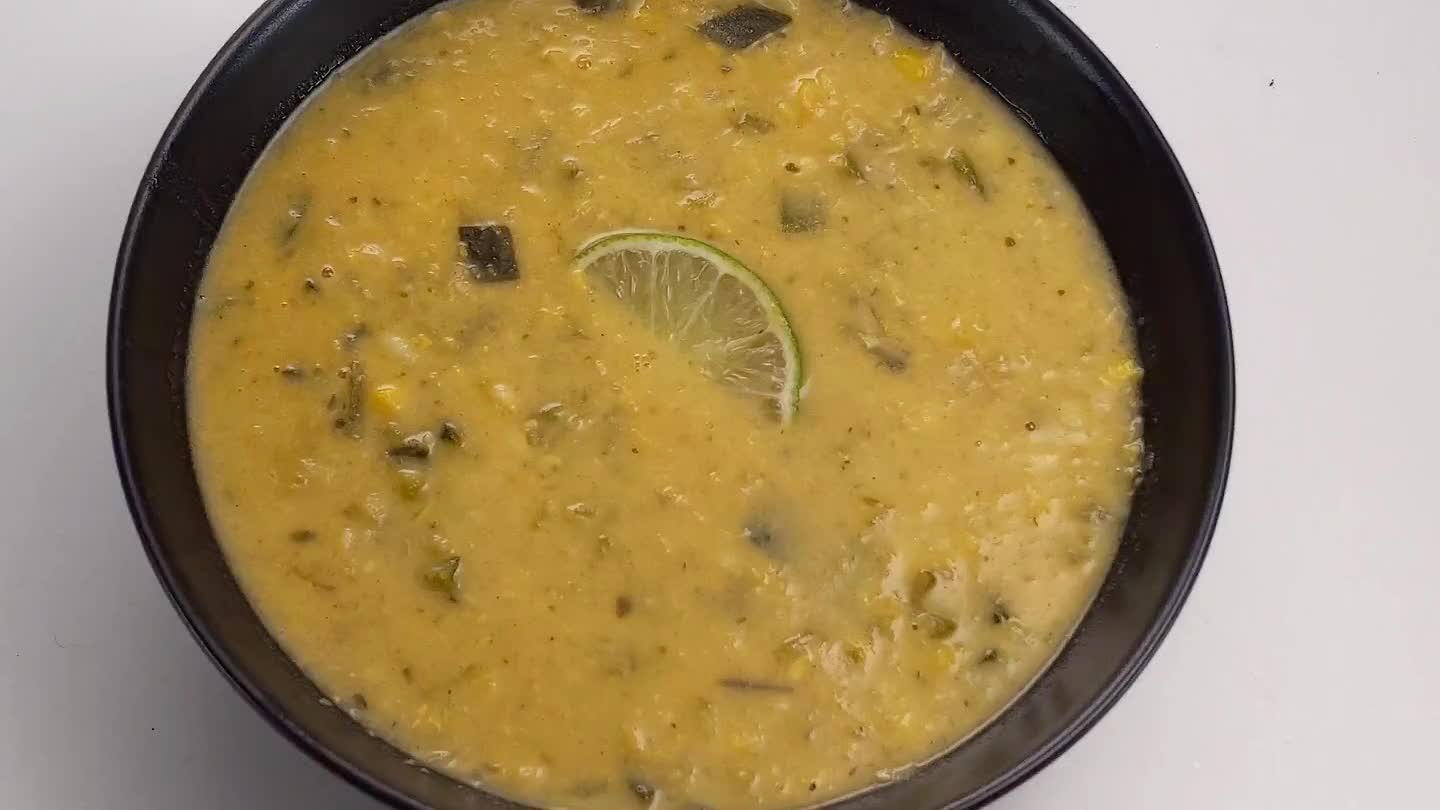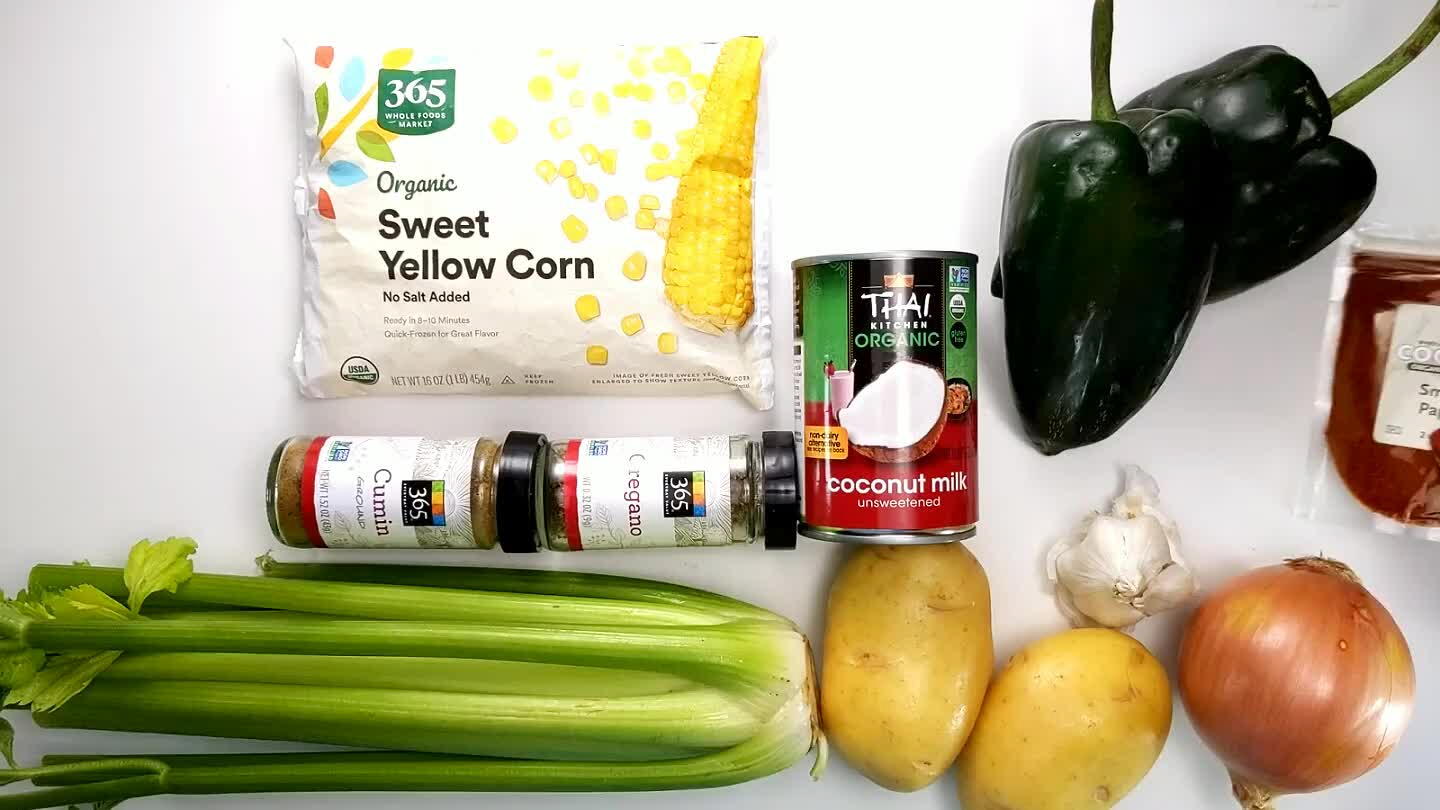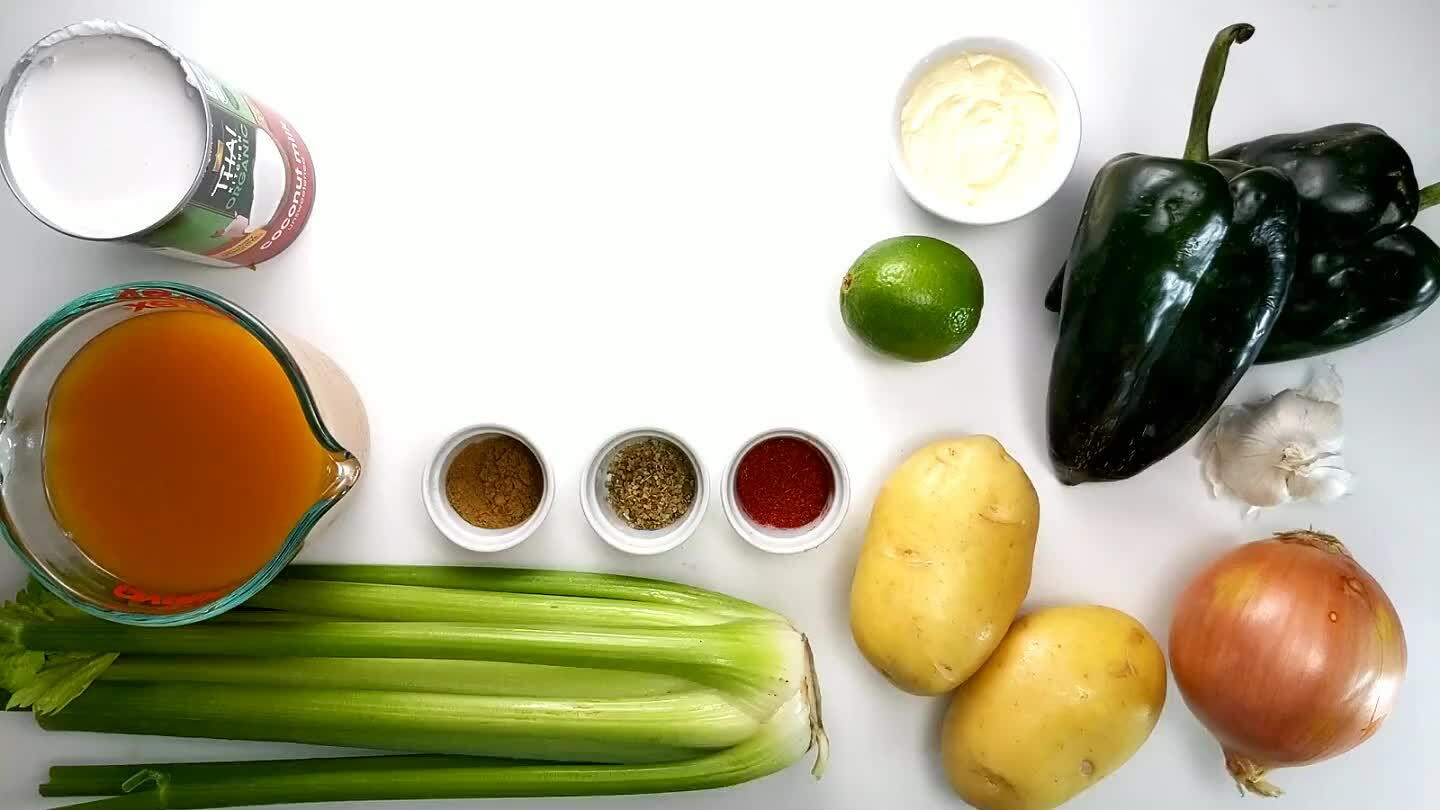 Gather and portion ingredients.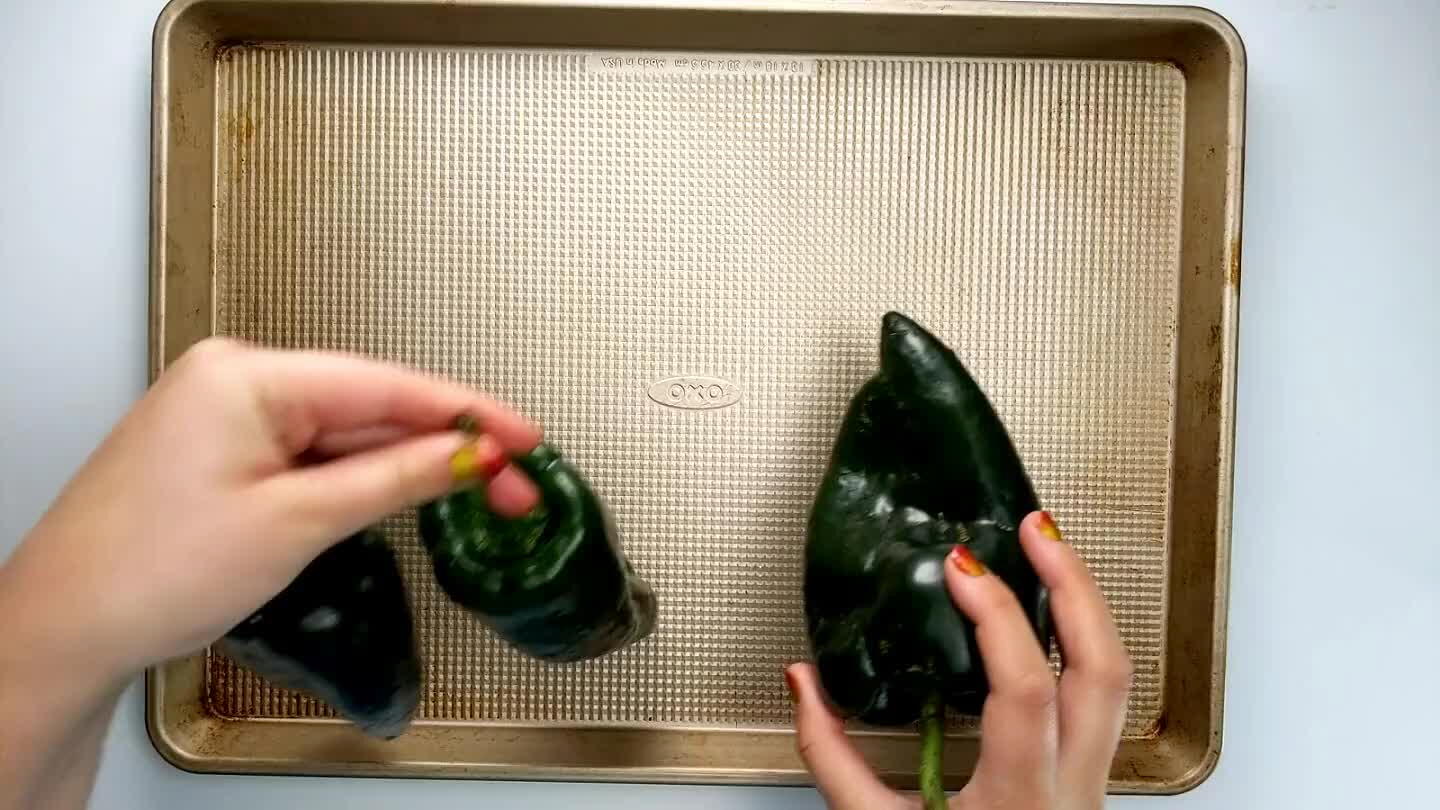 Broil the poblano peppers for about 10 minutes, keeping a close eye on them and turning every few minutes, until the exterior is blistered and charred. Add the poblanos to a bowl and cover to let them steam for about 5 minutes.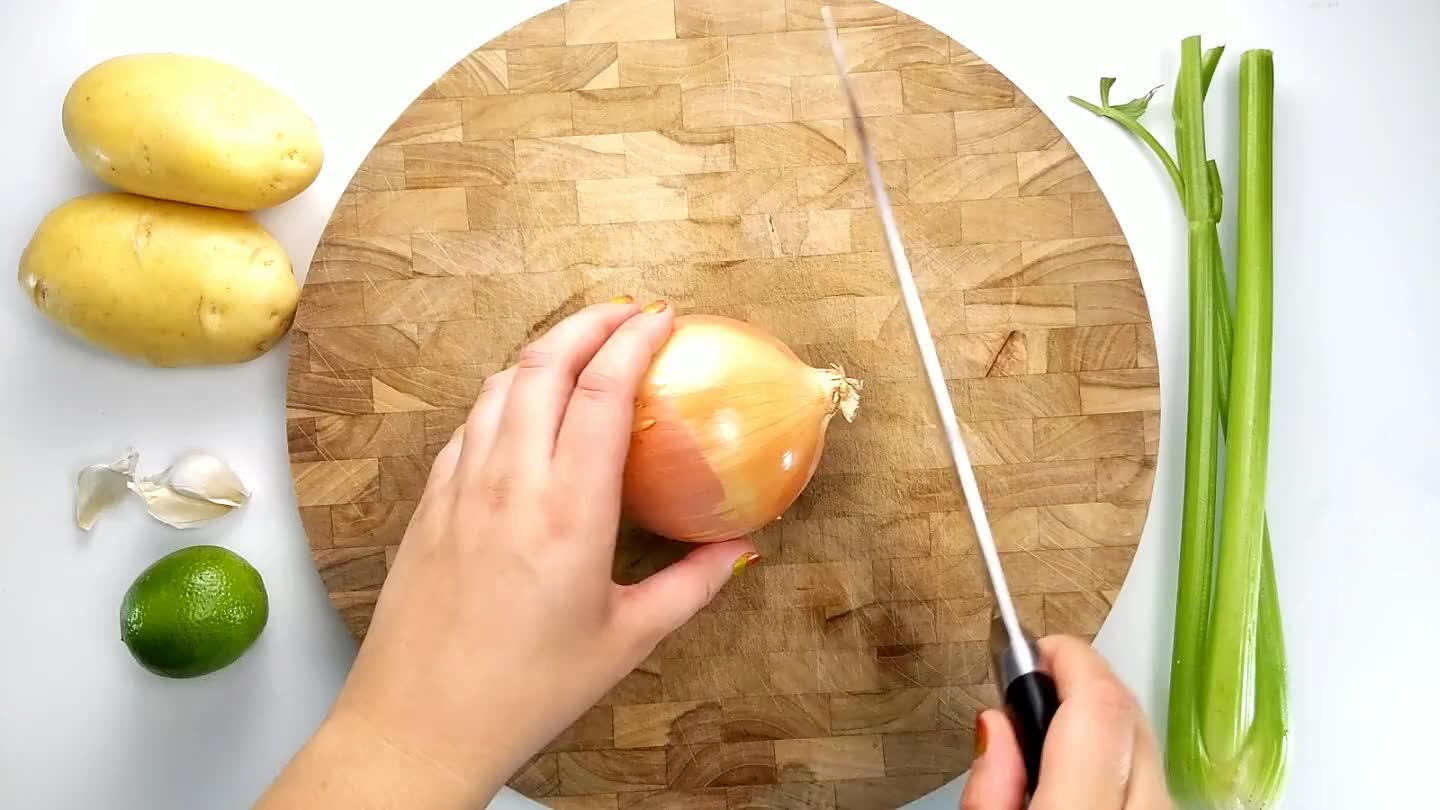 Cut off the stem side of the onion, cut in half and peel.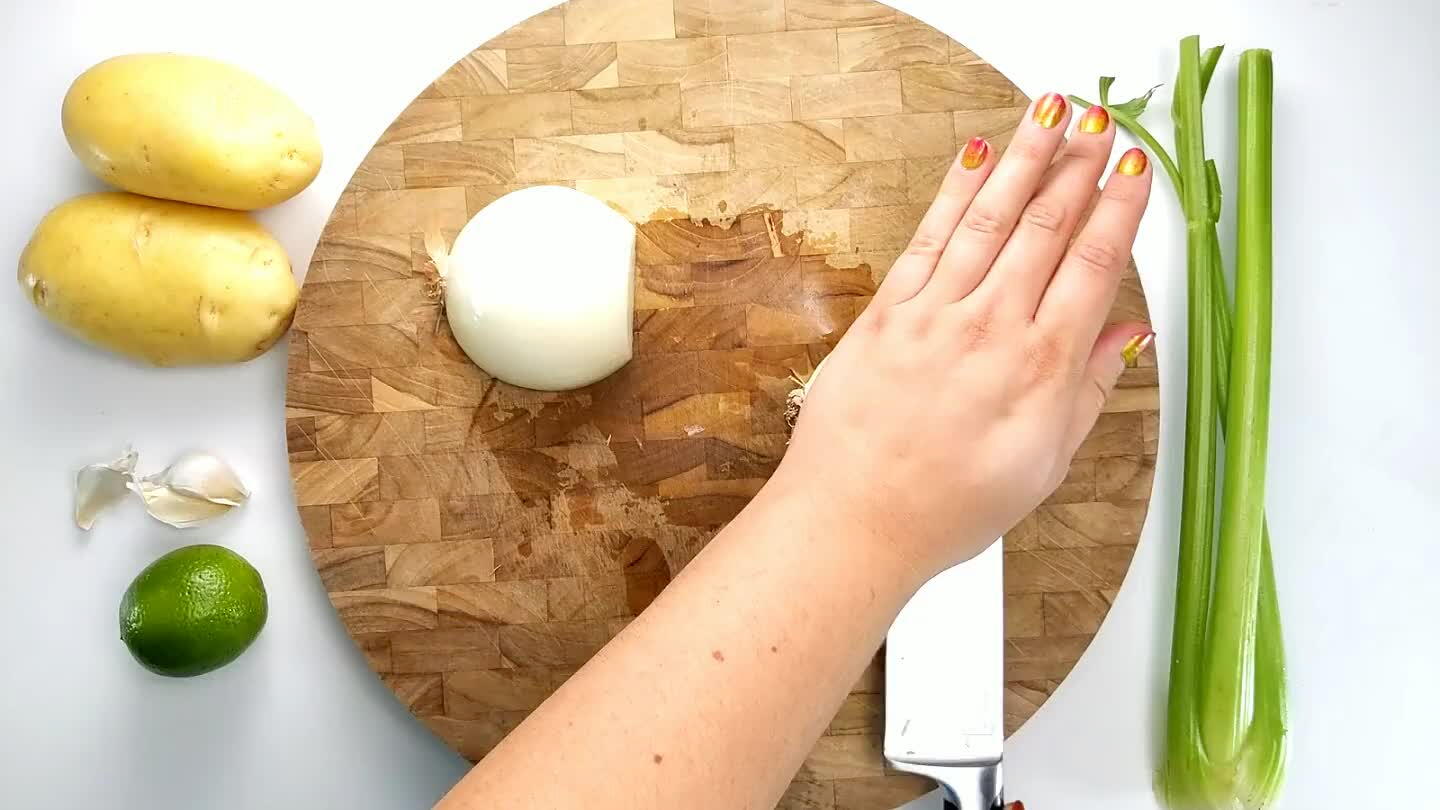 Cut into the onion with the knife paralell to the cutting board keeping the root end intact. Slice accross into strips, and then dice.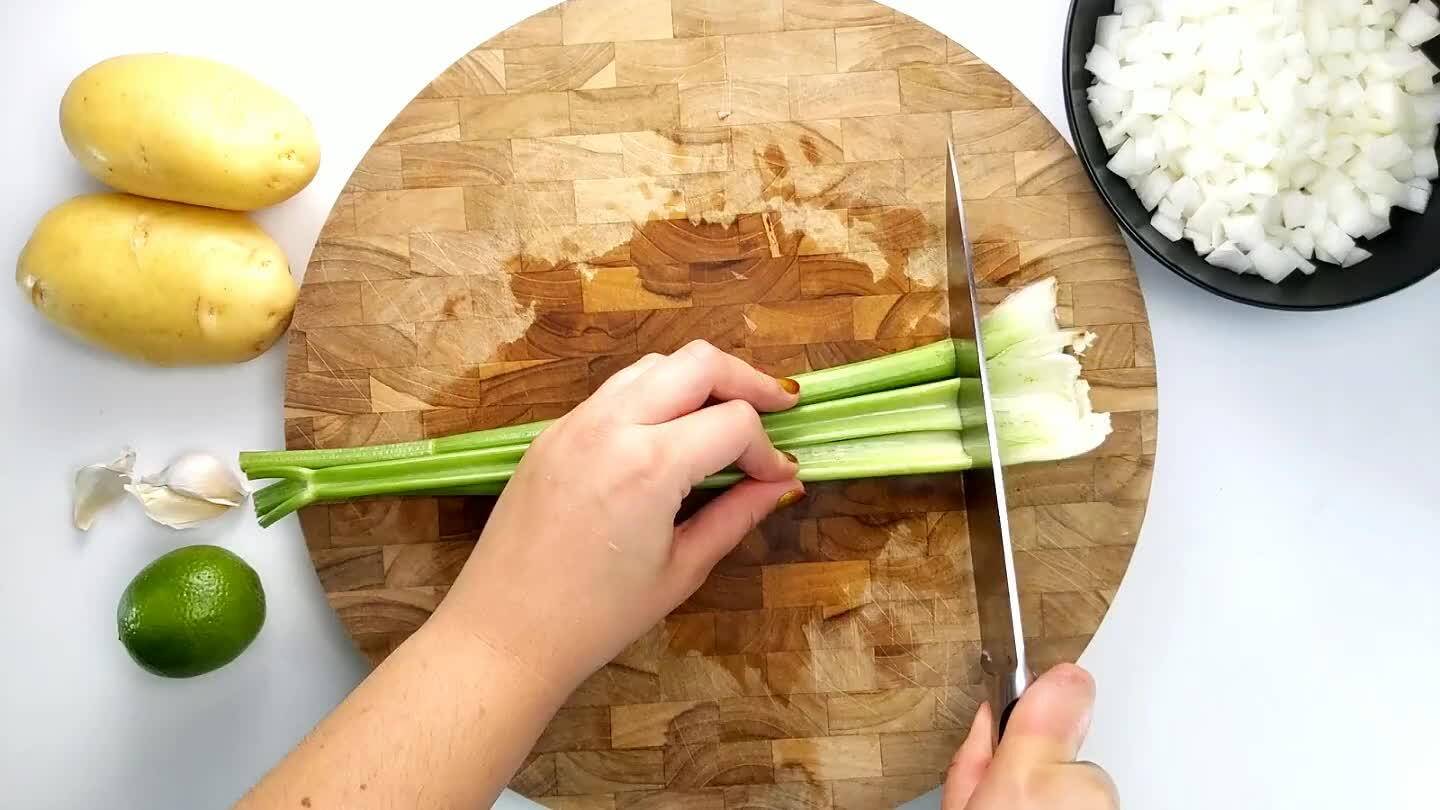 Chop the celery.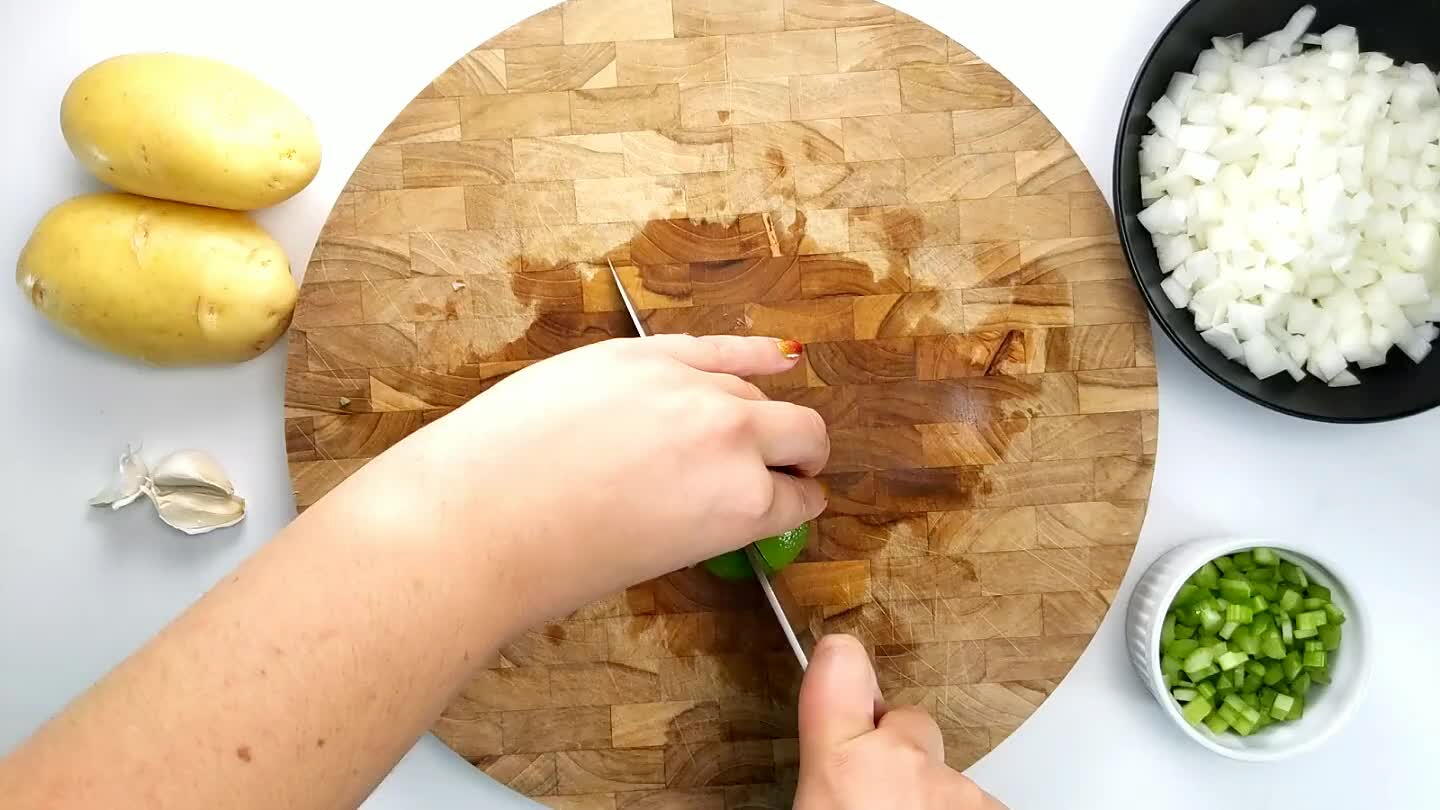 Slice the lime into wedges.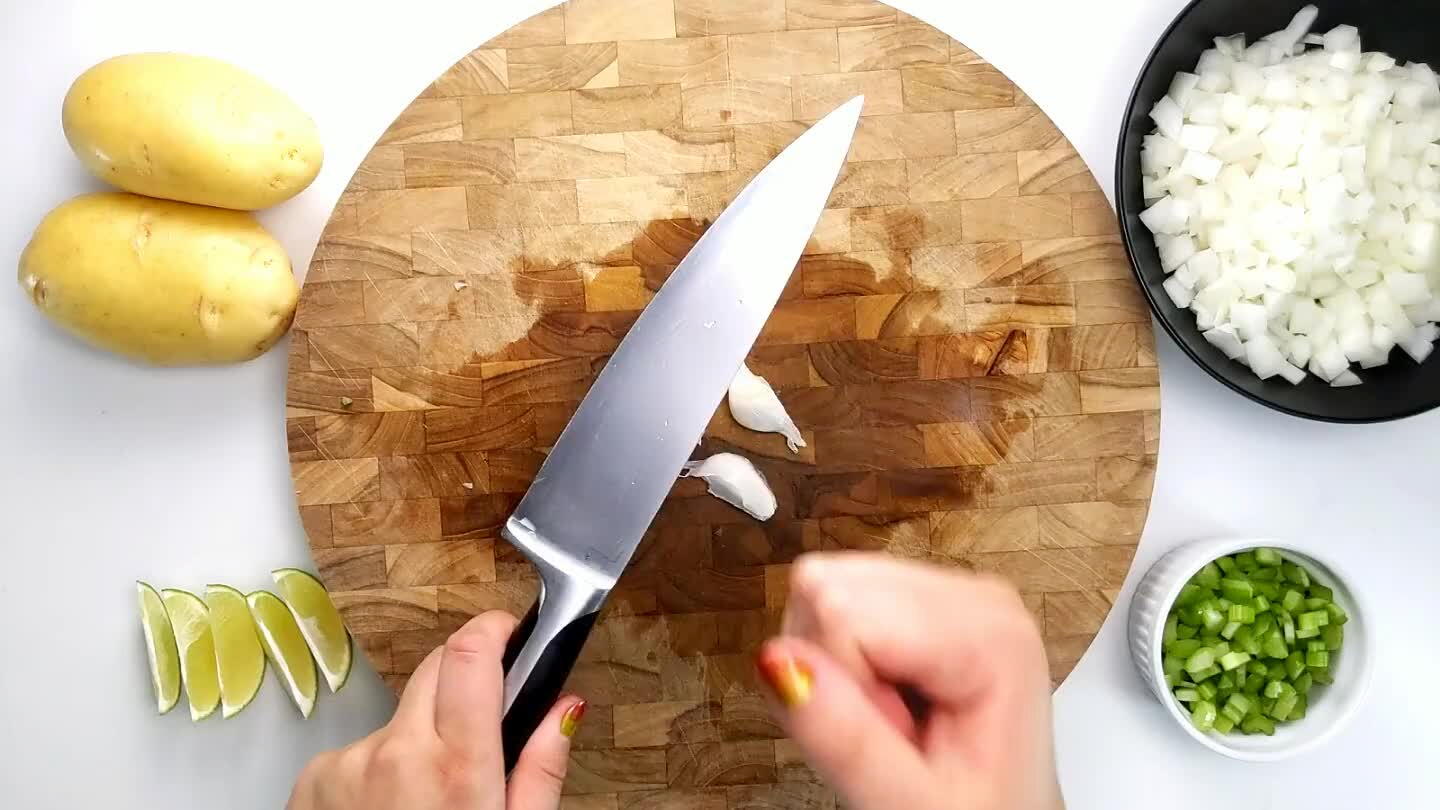 Smash, peel, and roughly chop the garlic cloves.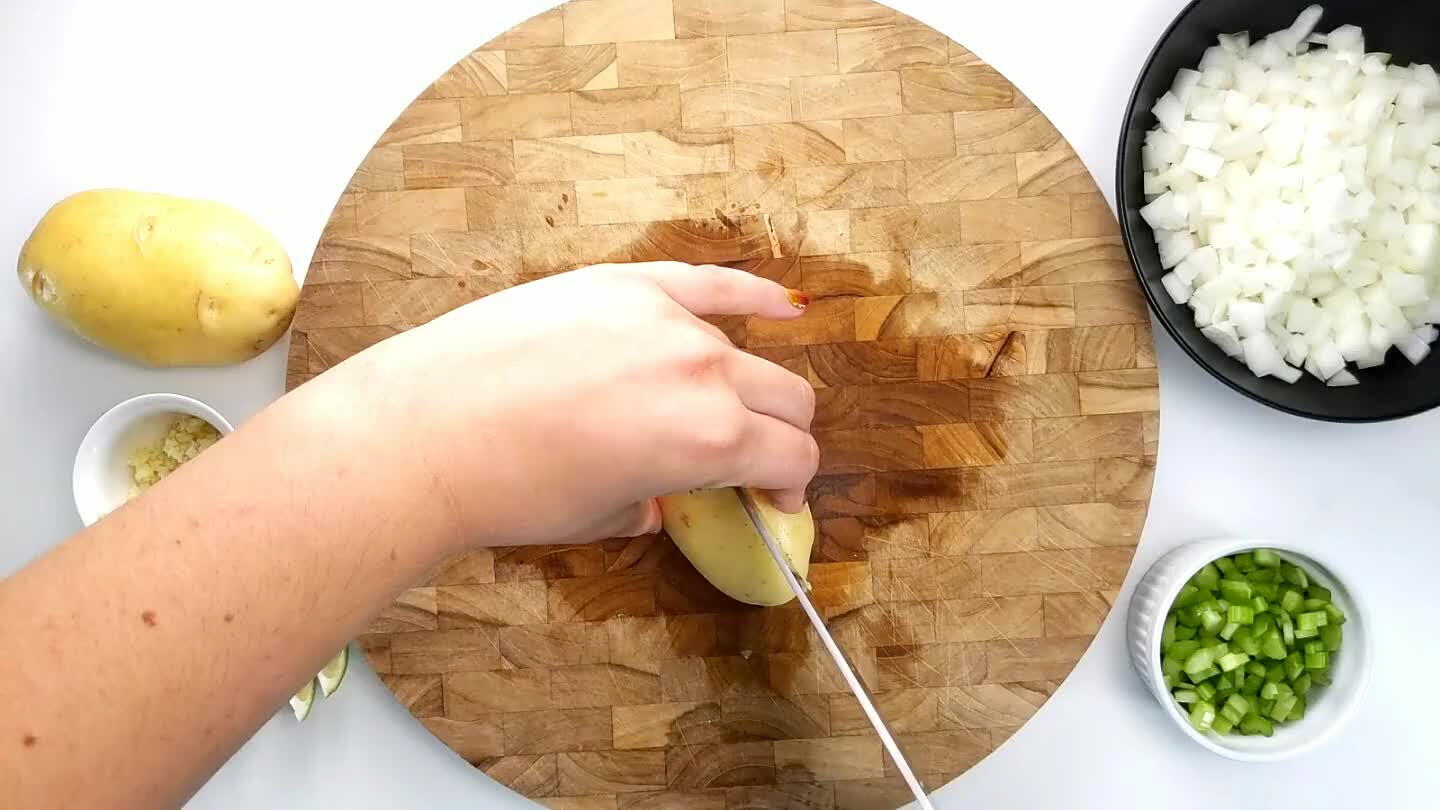 Chop the potatoes into 1/4 to 1/2 inch chunks.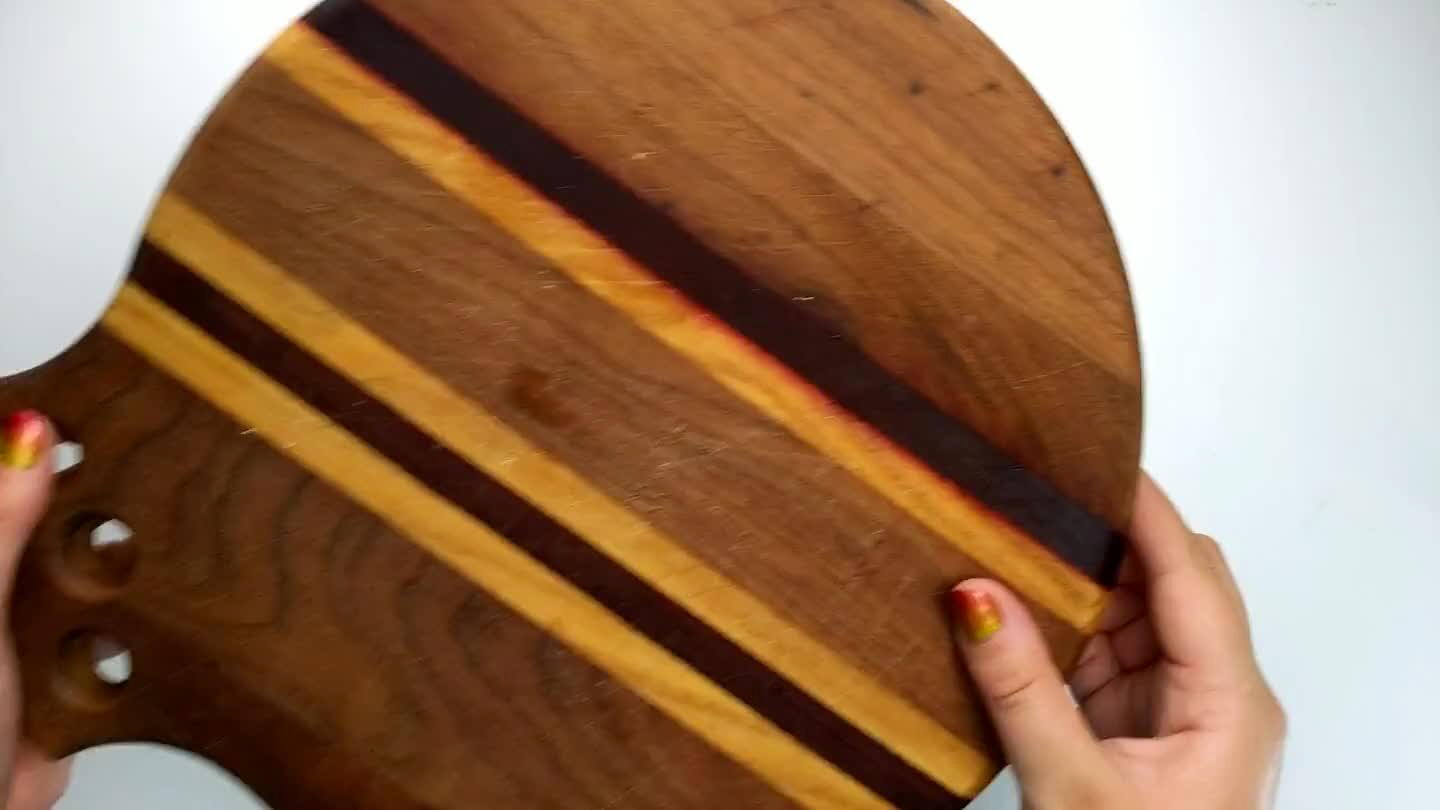 Peel the poblano peppers. After the poblanos have had some time to steam in a bowl, the peels should easily strip off.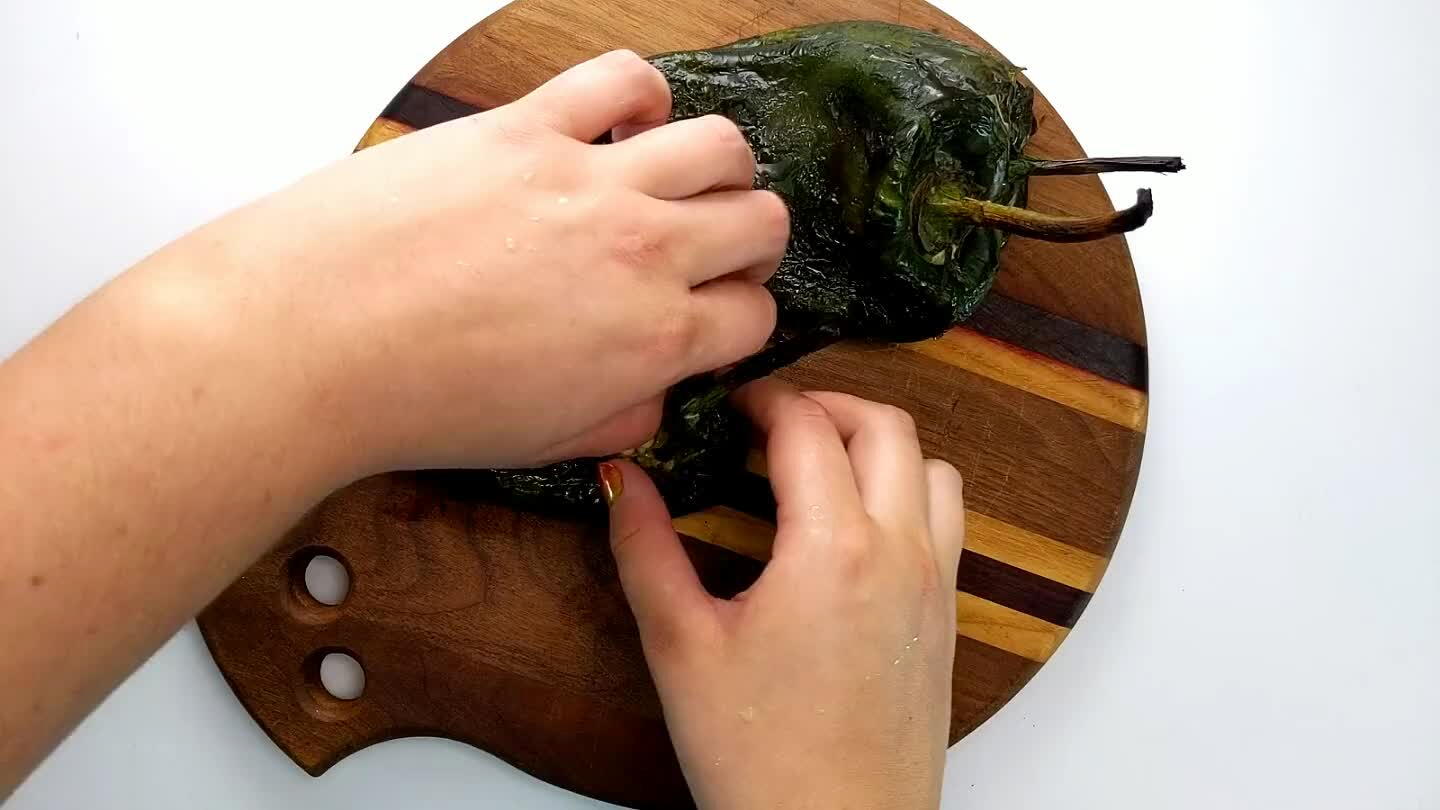 Remove the stem and seeds from the peppers.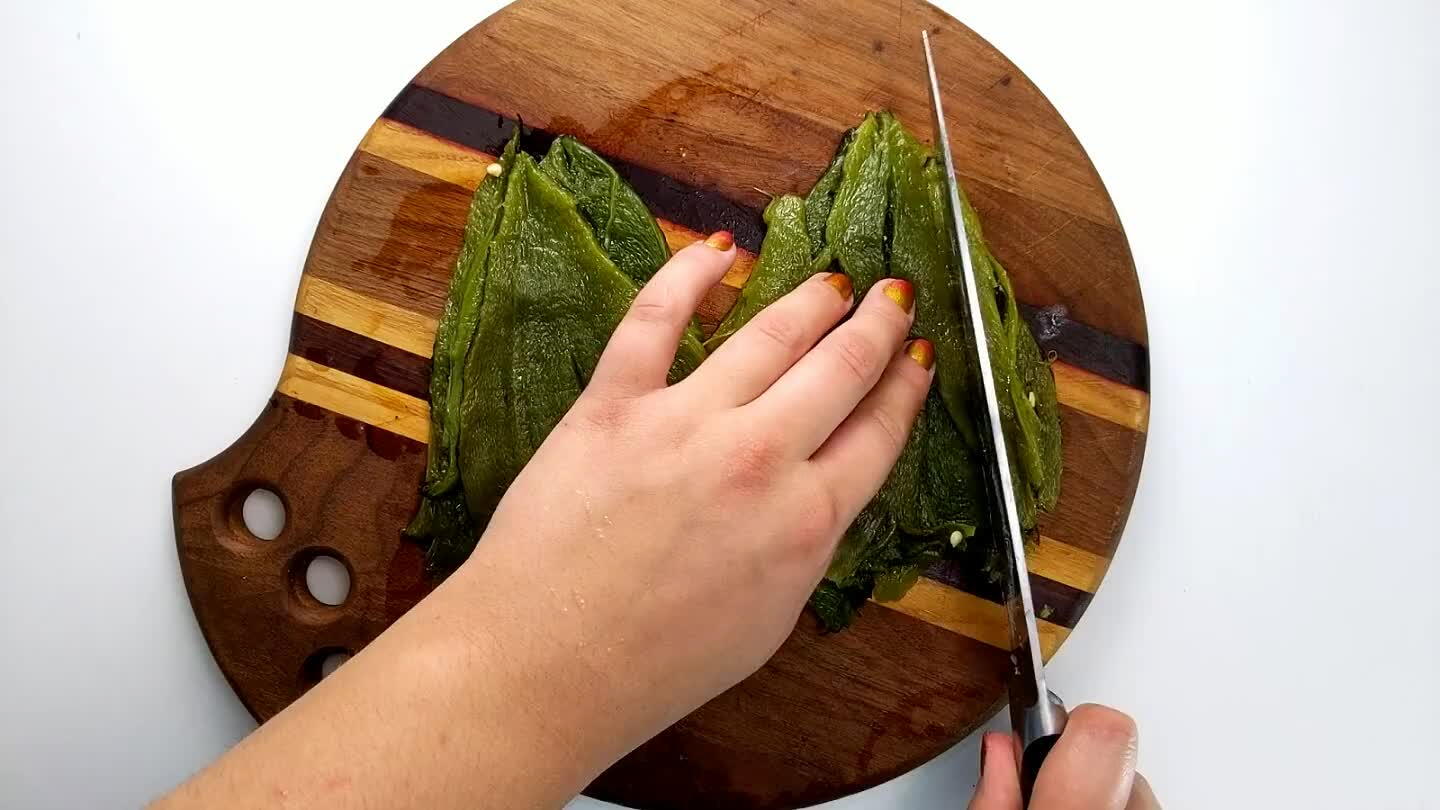 Chop the poblano peppers.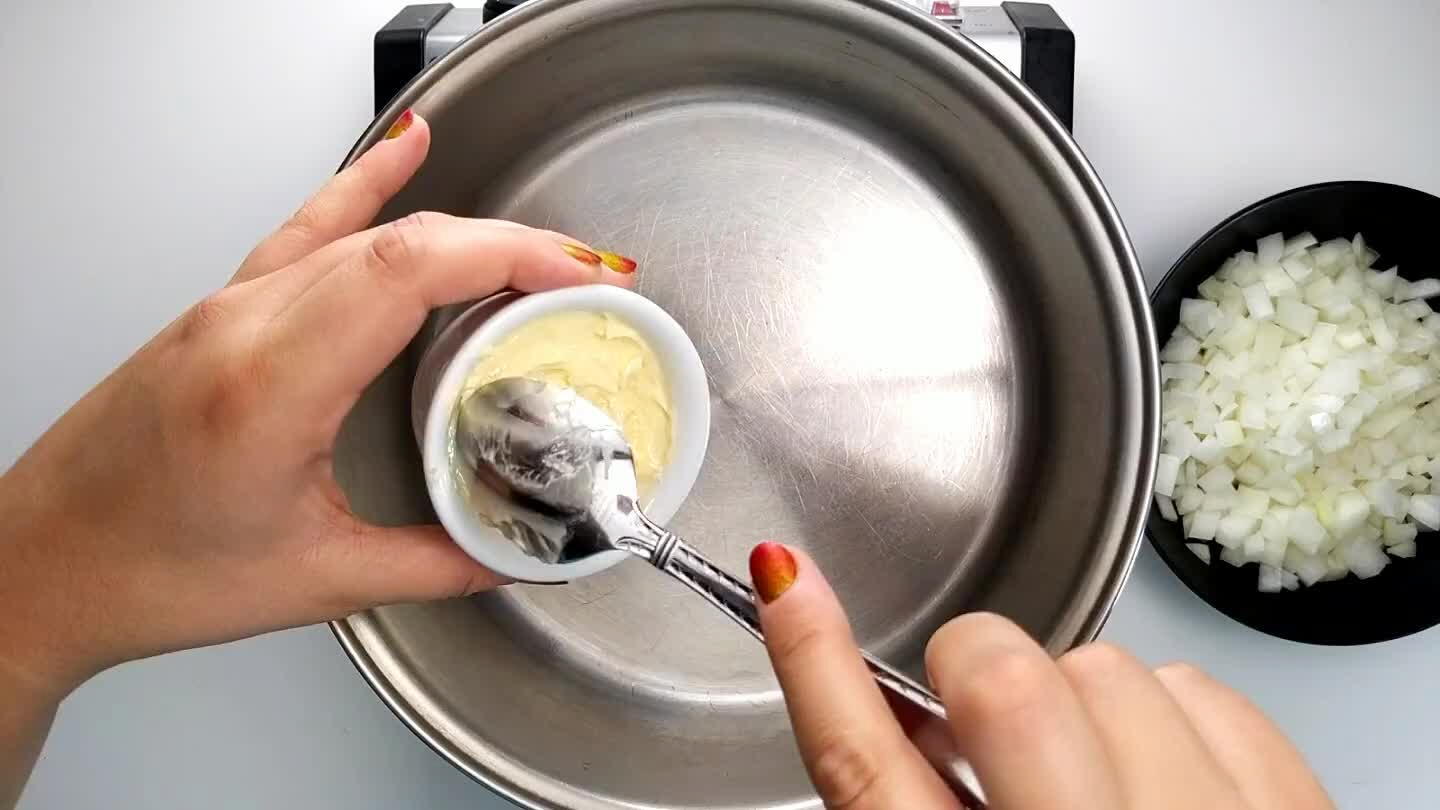 Melt the dairy-free butter over medium-high heat in a large soup pot.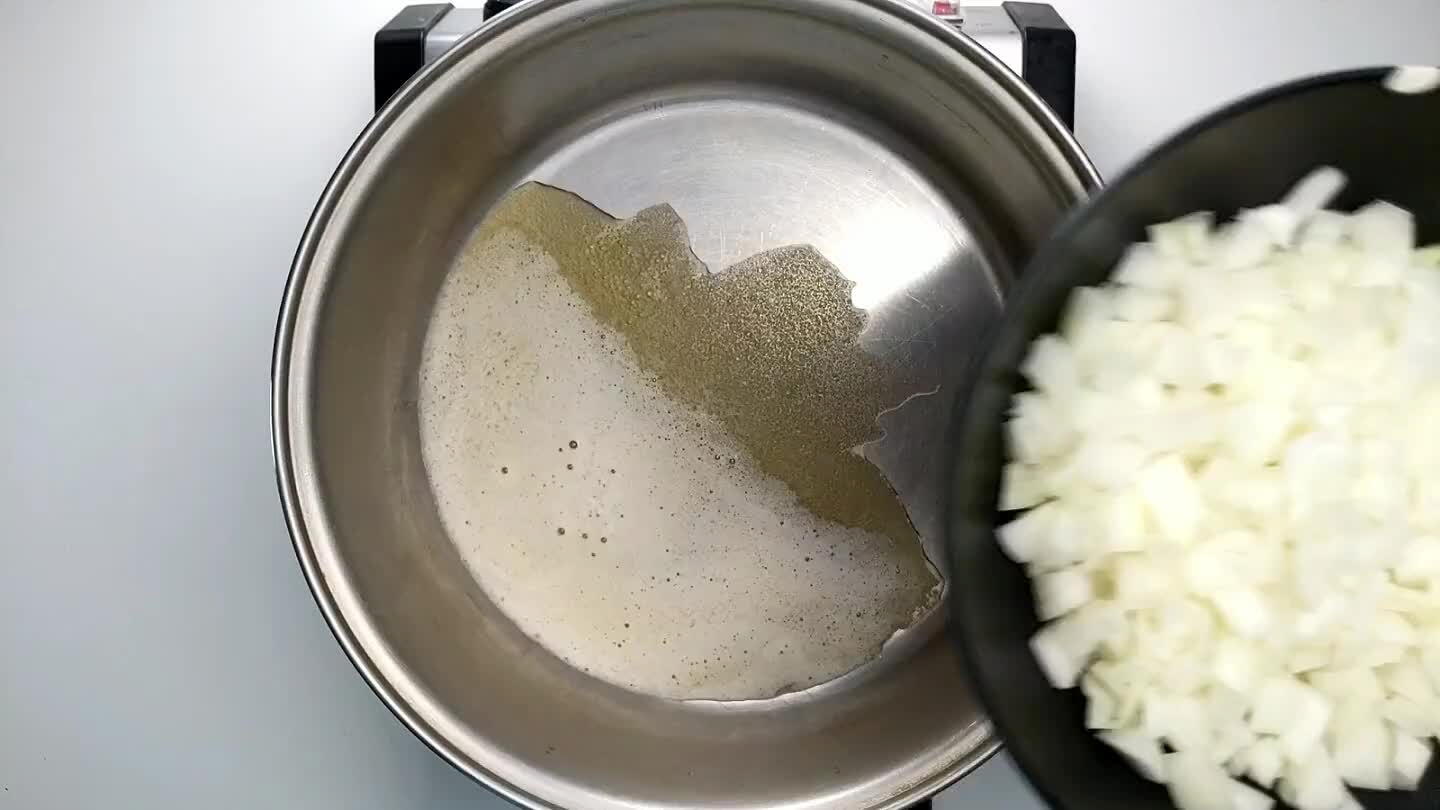 Saute the onion and garlic unil translucent.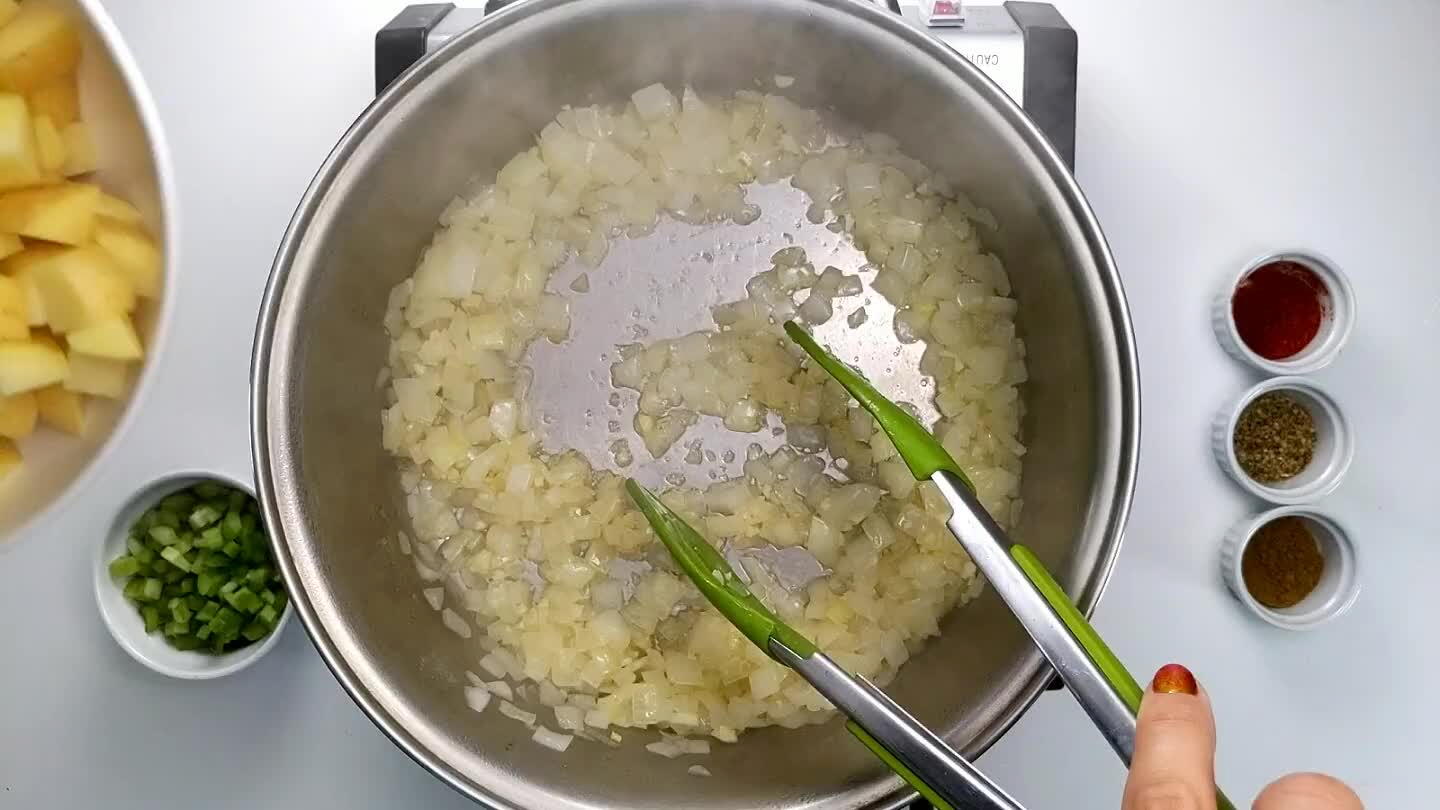 Add the cubed potatoes to the pot.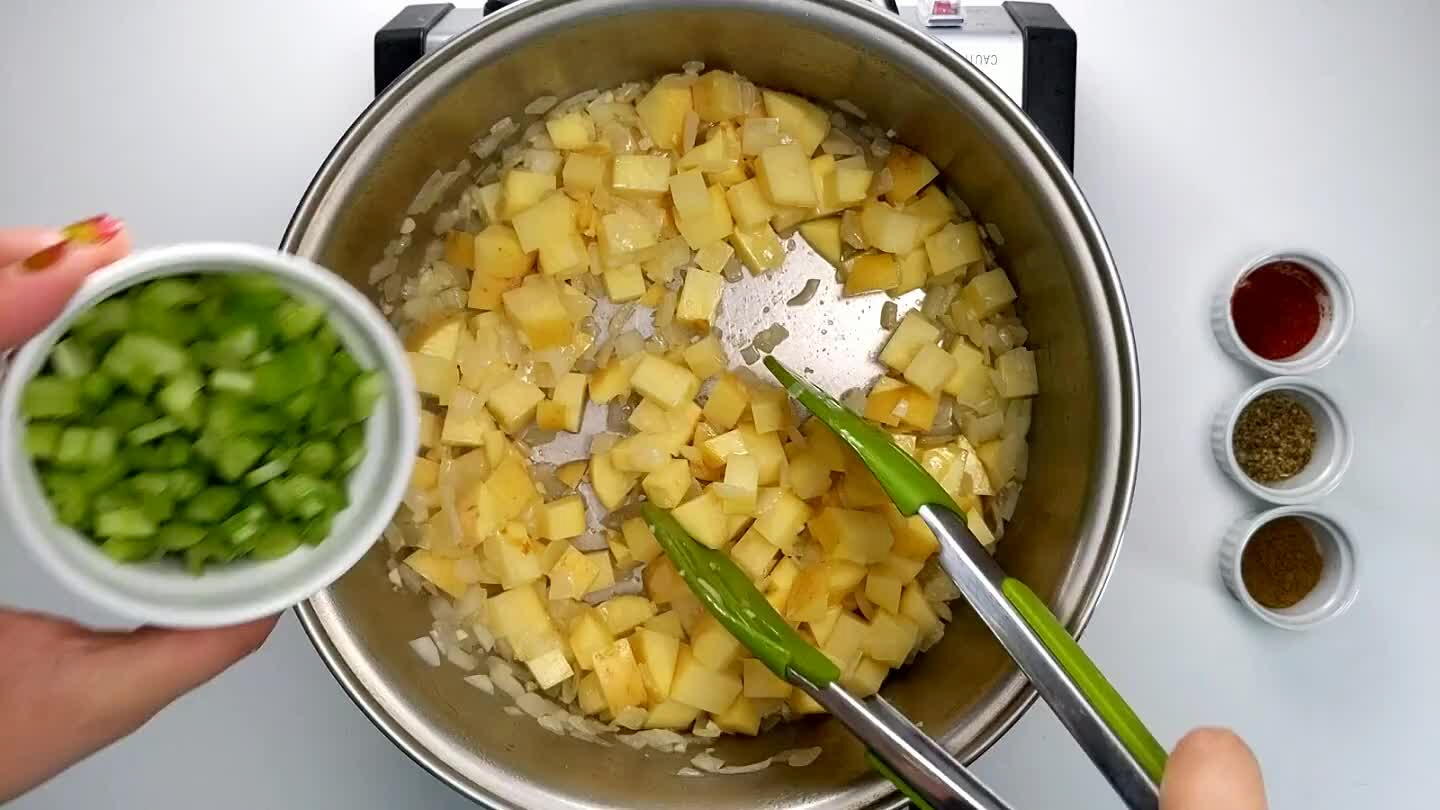 Add the chopped celery to the pot with the potatoes and onion.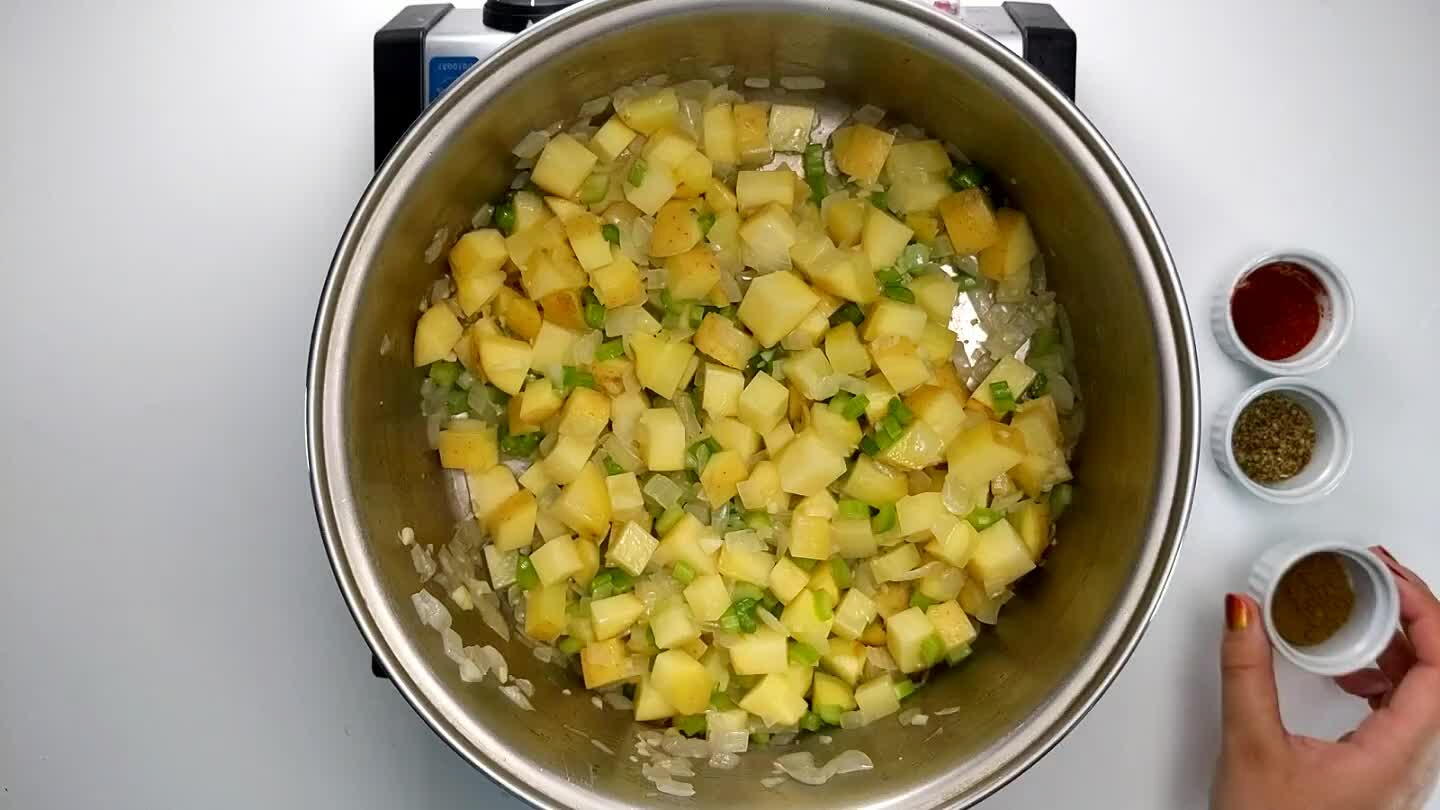 Season with the ground cumin, oregano, and smoked paprika.
Pour in the vegetable broth.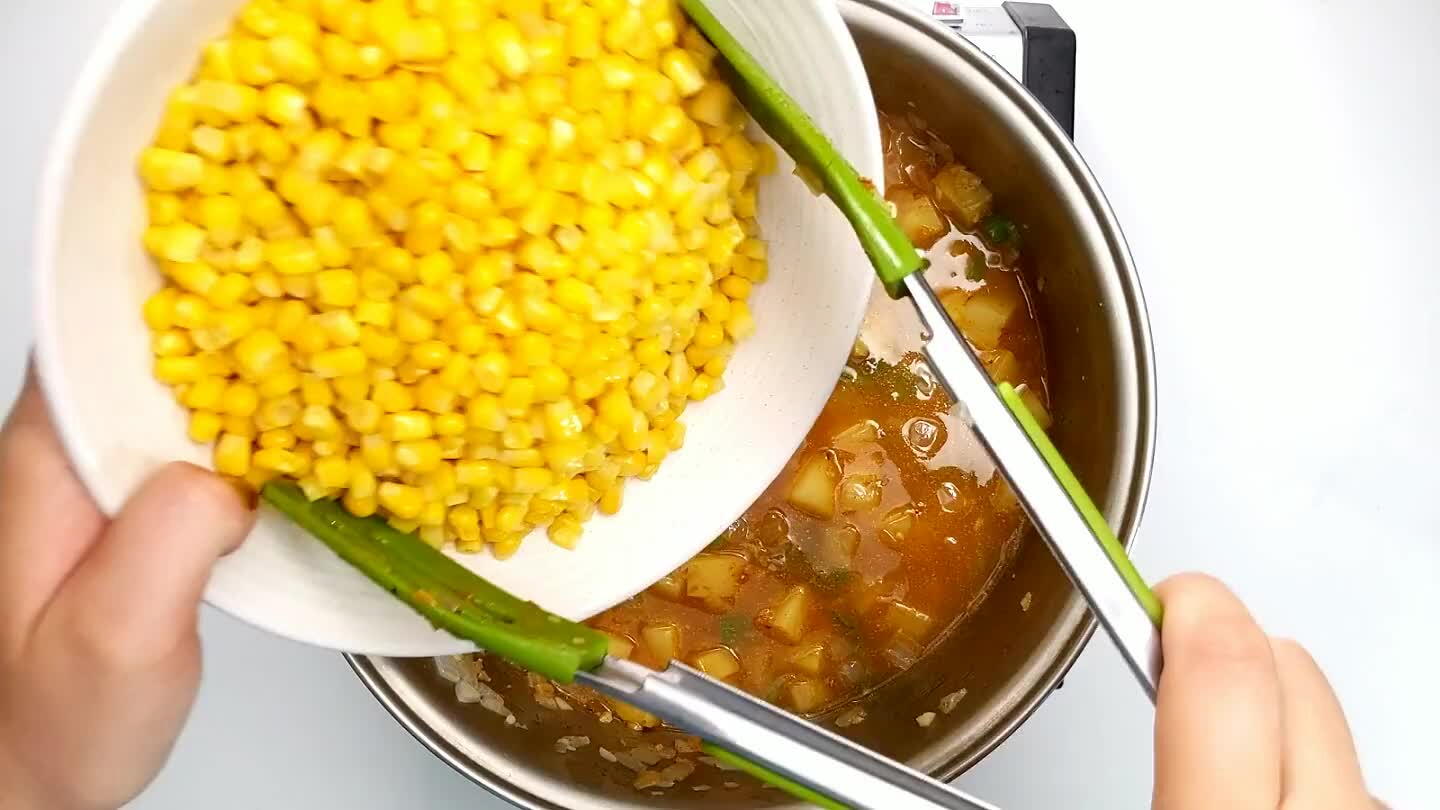 Add the corn.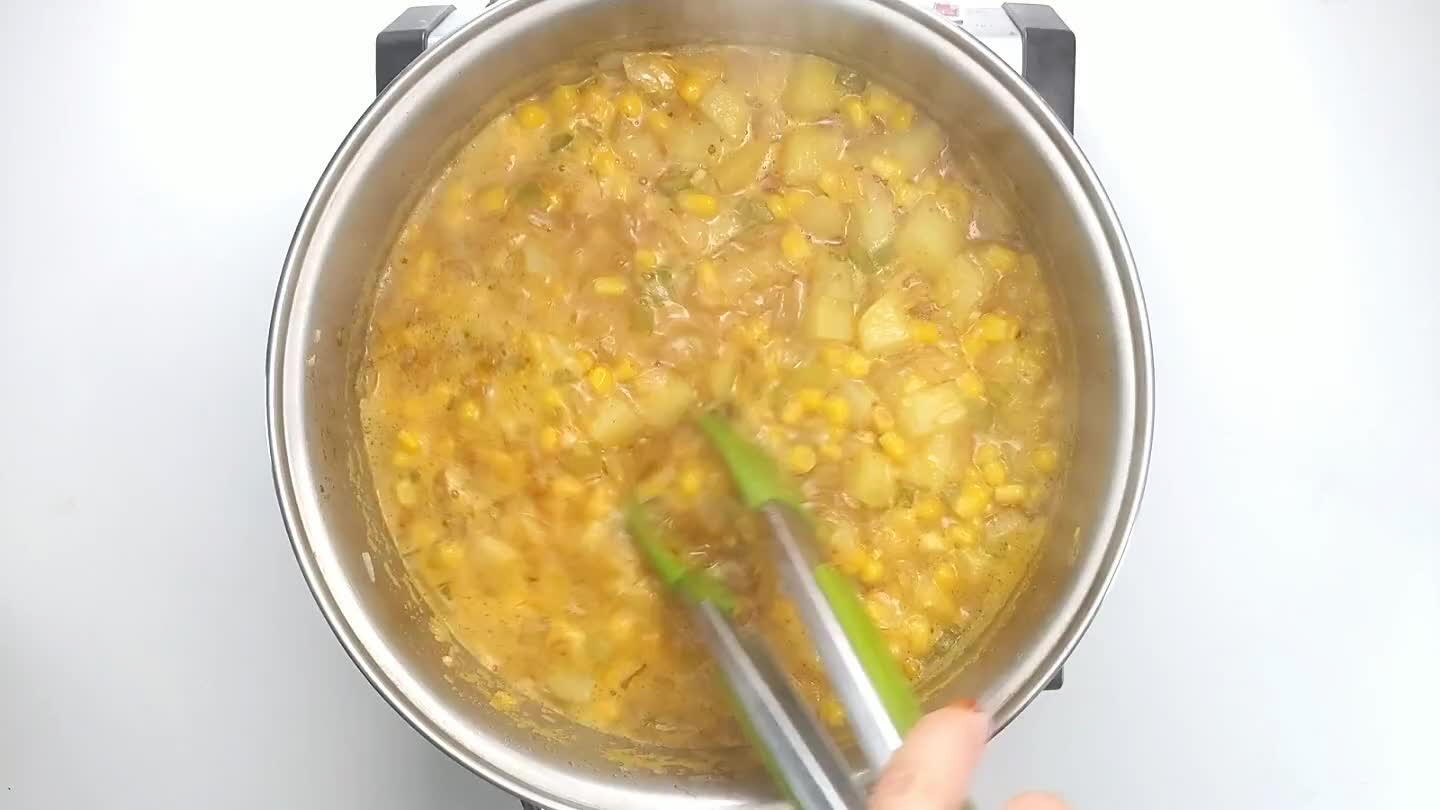 Simmer for a few minutes or until the potatoes are cooked.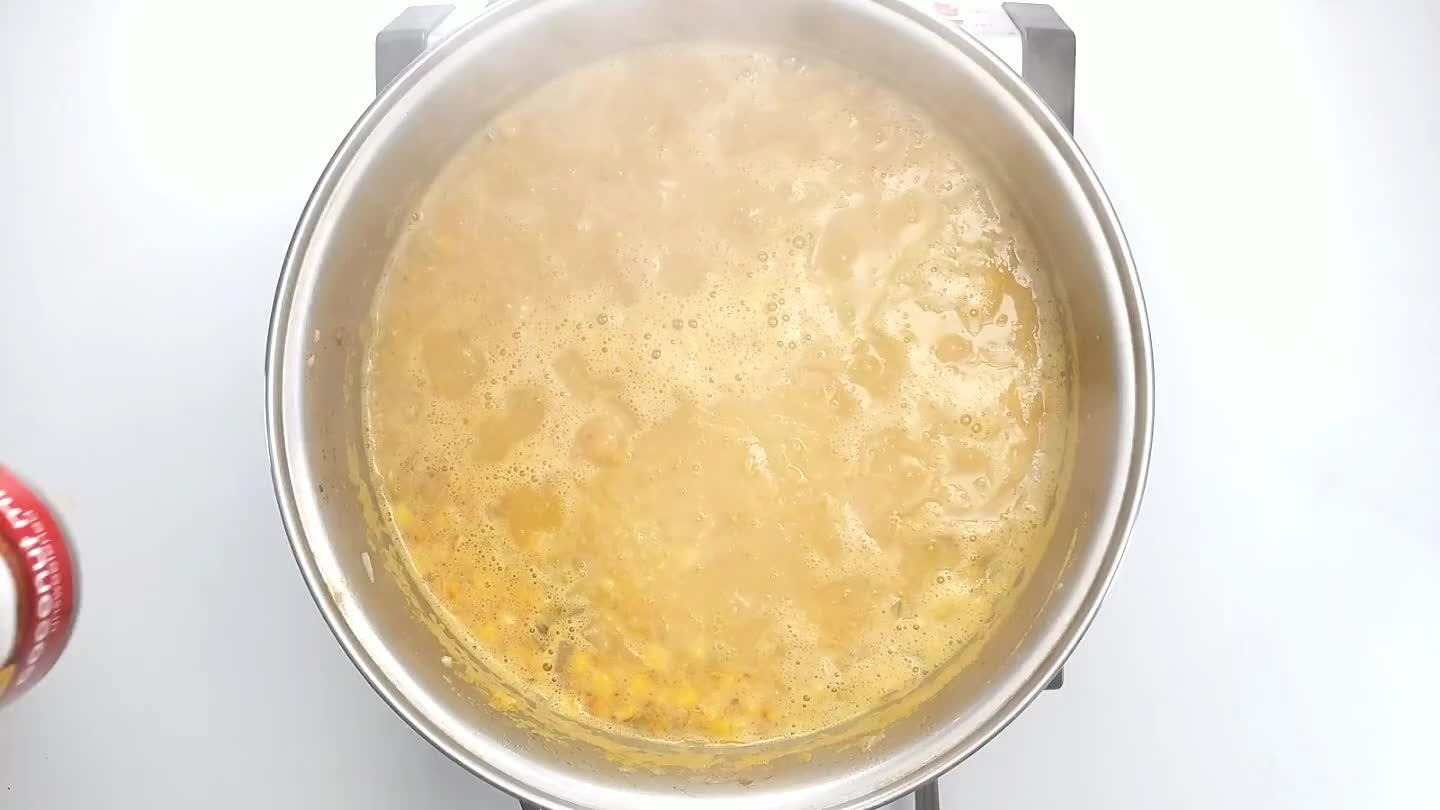 Stir in the coconut milk.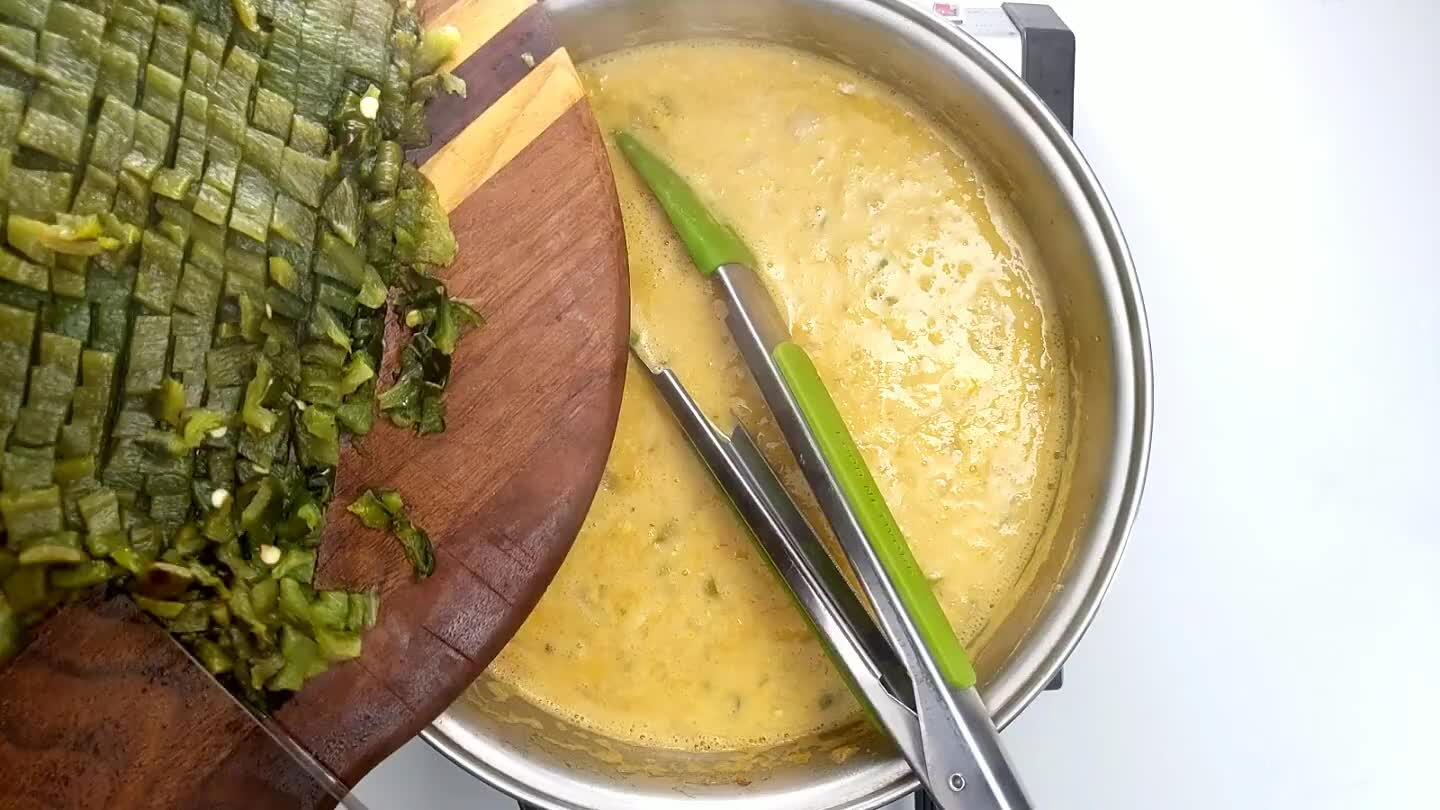 Stir the chopped poblanos into the soup.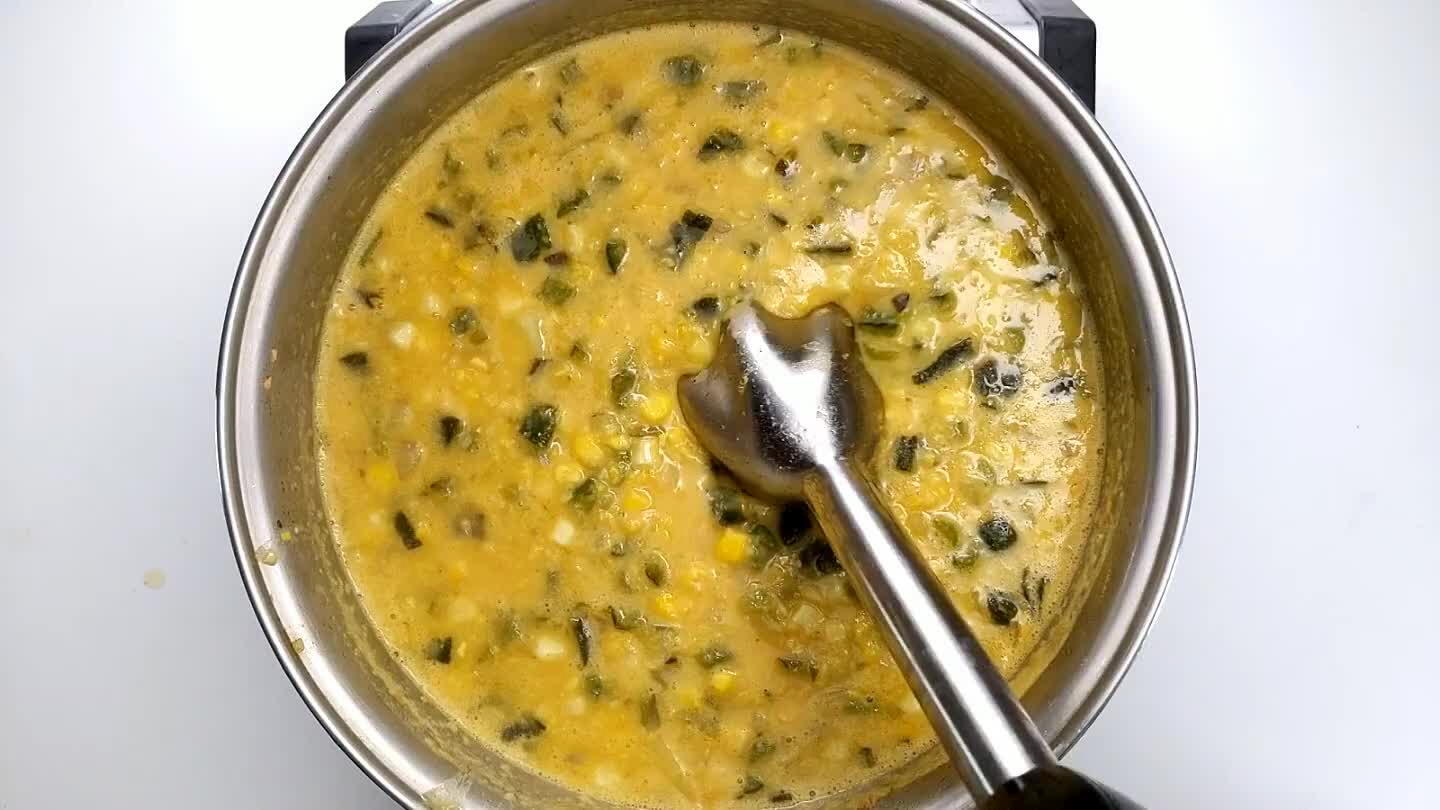 Blend the soup a little bit to achieve a smoother consistency. This step is optional but I like how it combines all the flavors and creates a nice texture. You can do it with an immersion blender or remove half of the soup and blend in a blender or food processor.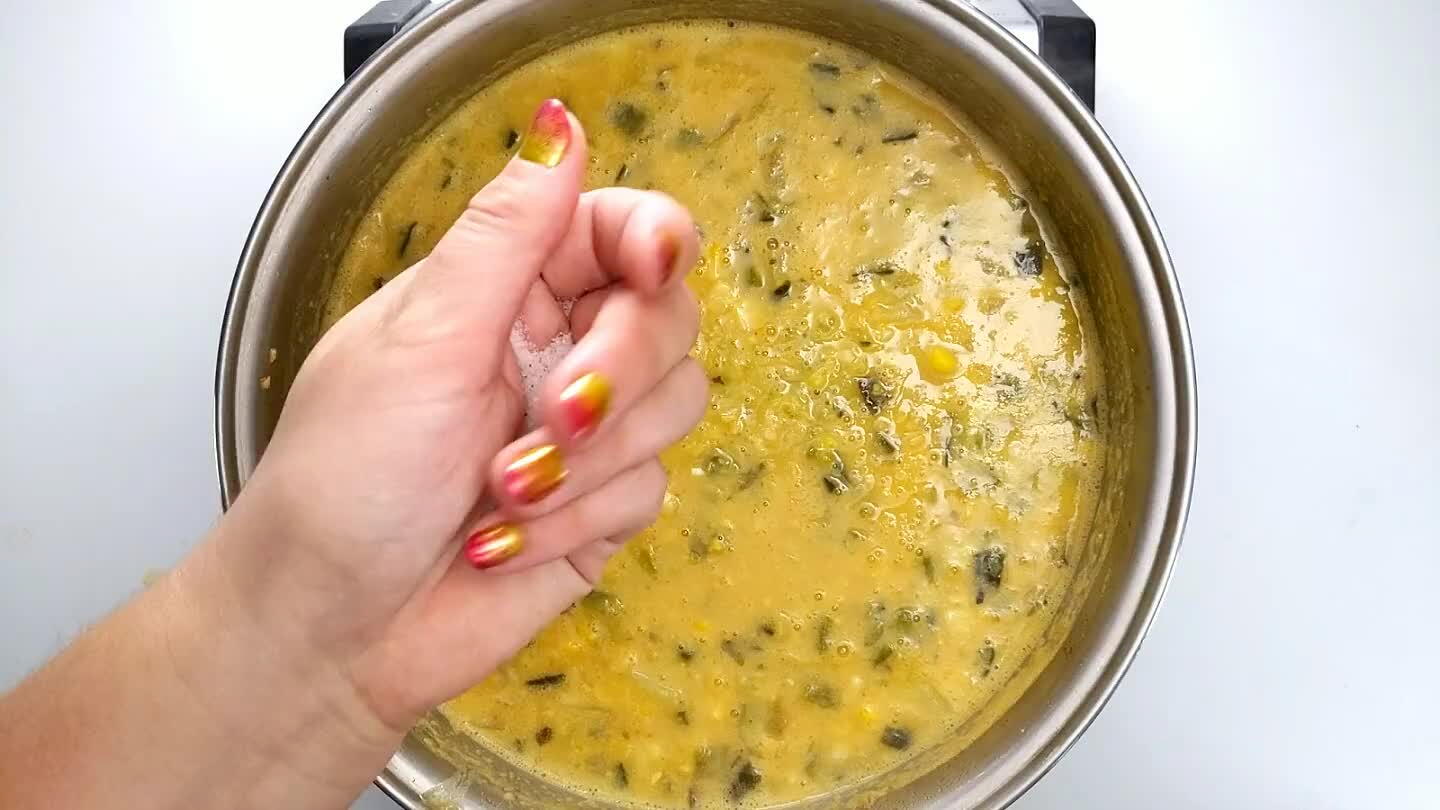 Season to taste with salt.