Crispy Cinnamon Chickpea Snack Mix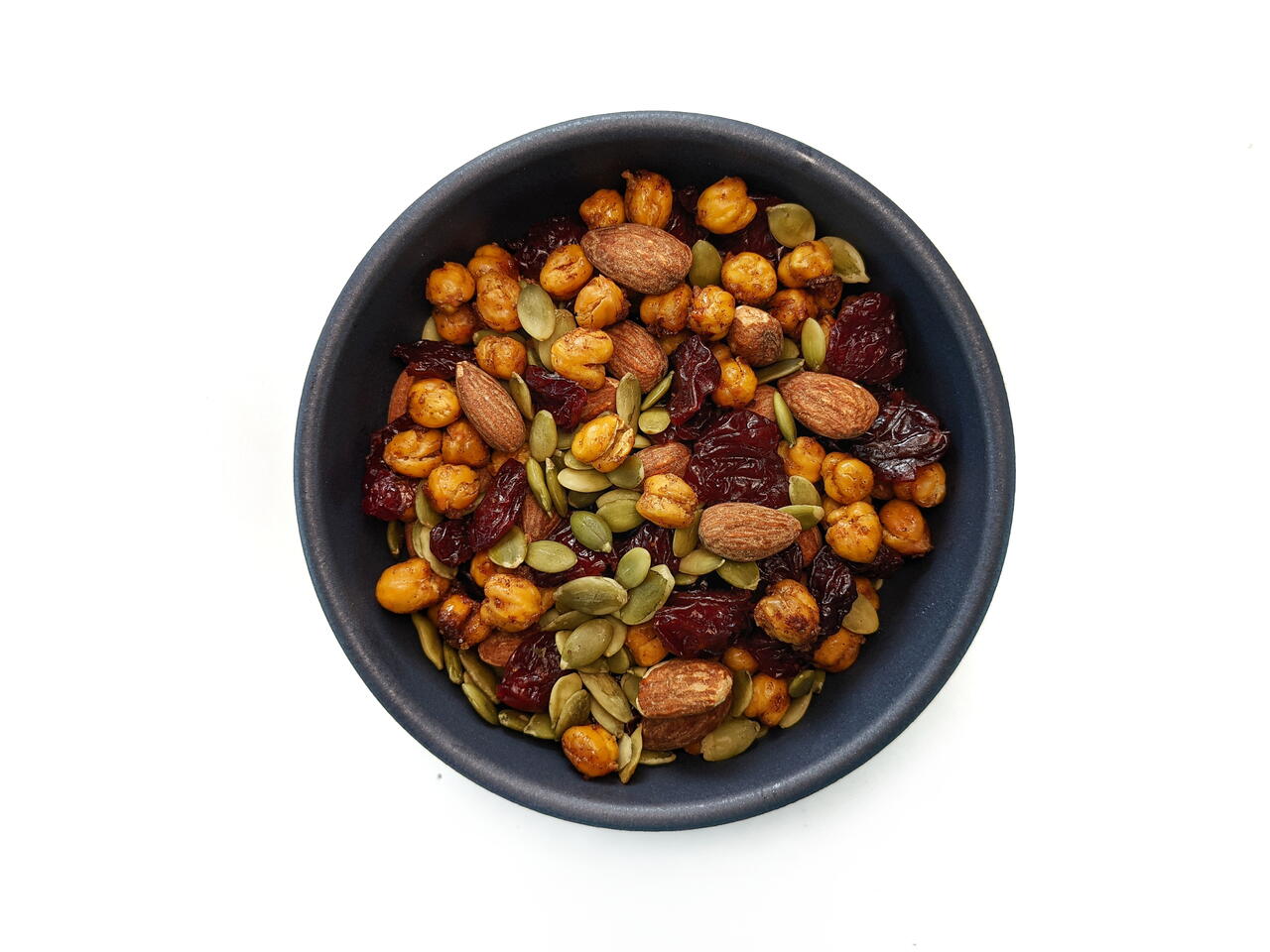 What you will need
1/2 cup Pumpkin Seeds
1/2 cup Dried Cherries
1/2 cup Salted Roasted Almonds
15oz canned Chickpeas
1 Tbsp Vegetable Oil
2 Tbsp Brown Sugar
1 tsp Ground Cinnamon
(Nutritional facts 257 calories, 15.23 g fat, 23.78 g carbohydrates, 9.88 g protein, 0 mg cholesterol, 174 mg sodium)
How to cook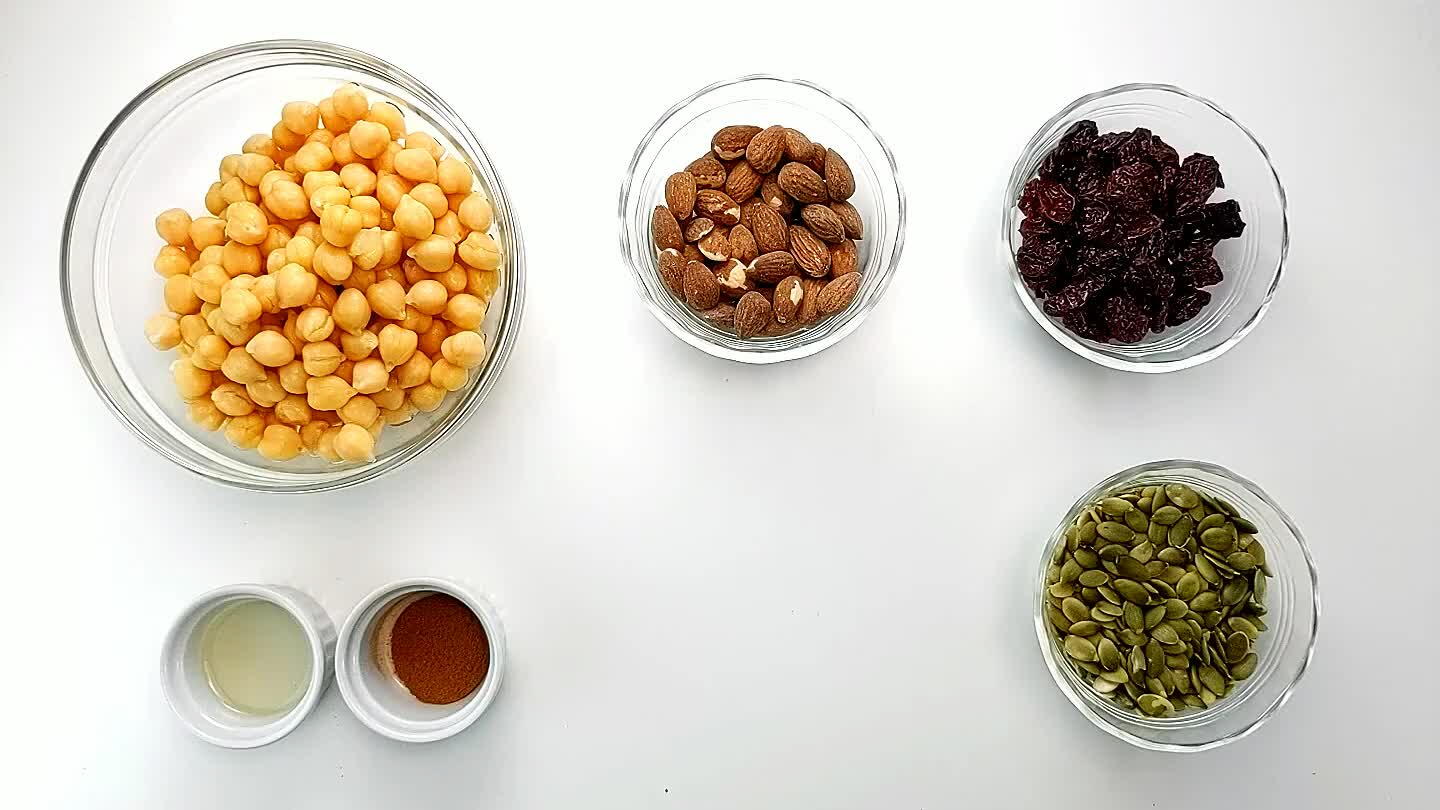 Gather and portion ingredients.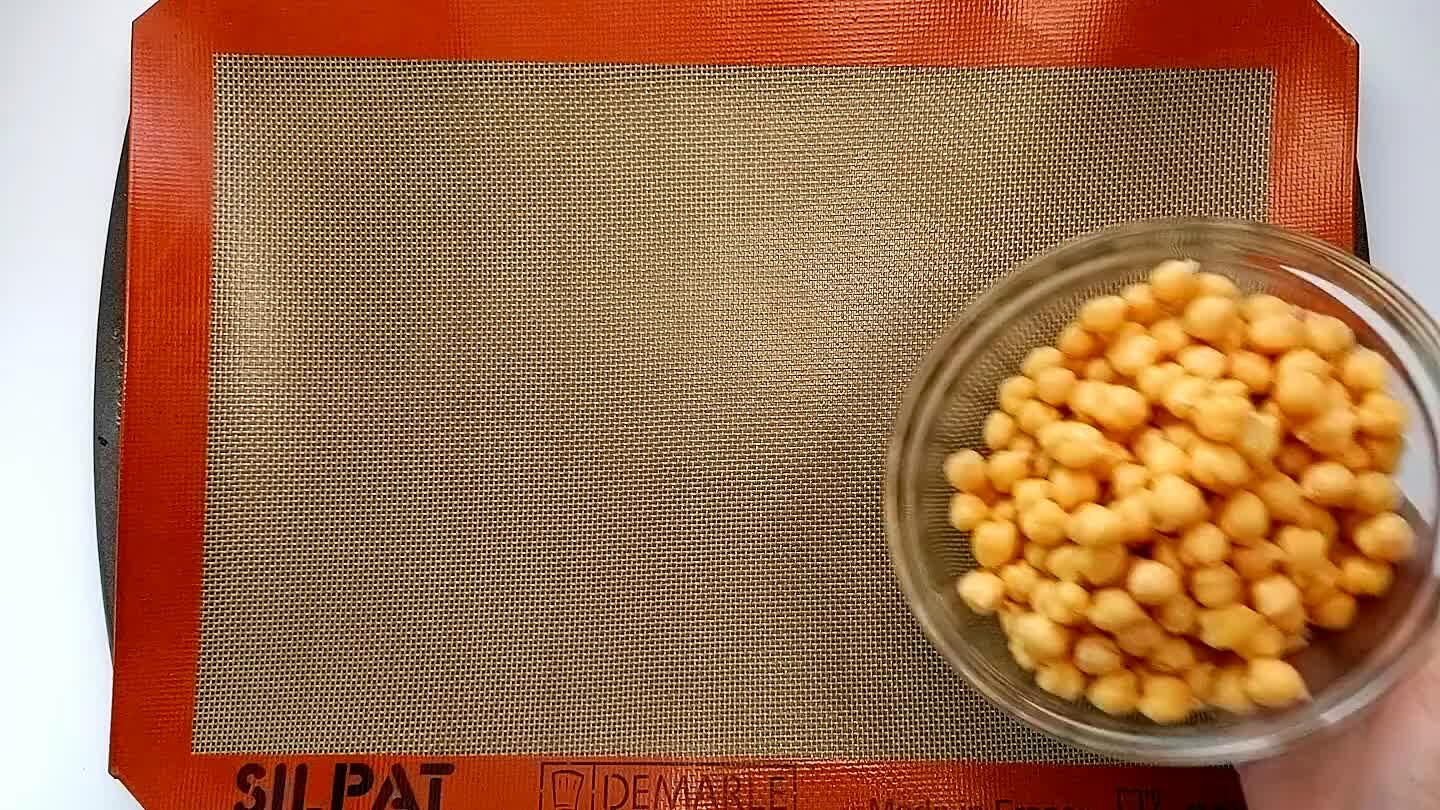 Lay the chickpeas out on a lined baking sheet. If you are using parchment, lightly grease the parchment.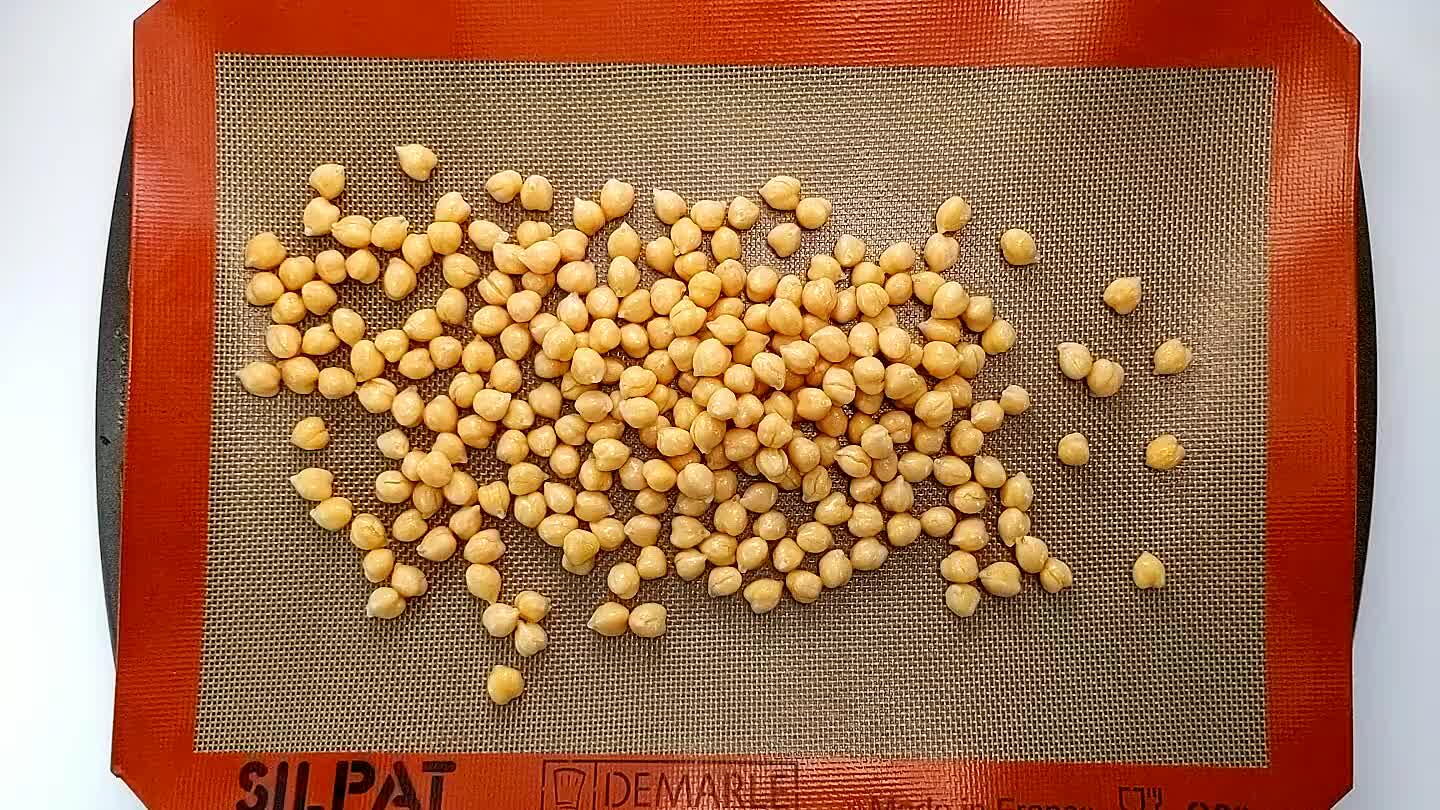 Dry the chickpeas and rub together with paper towels to easily remove the skins on each chickpea. Removing the skins will help them crisp up, but isn't the end of the world if you miss some.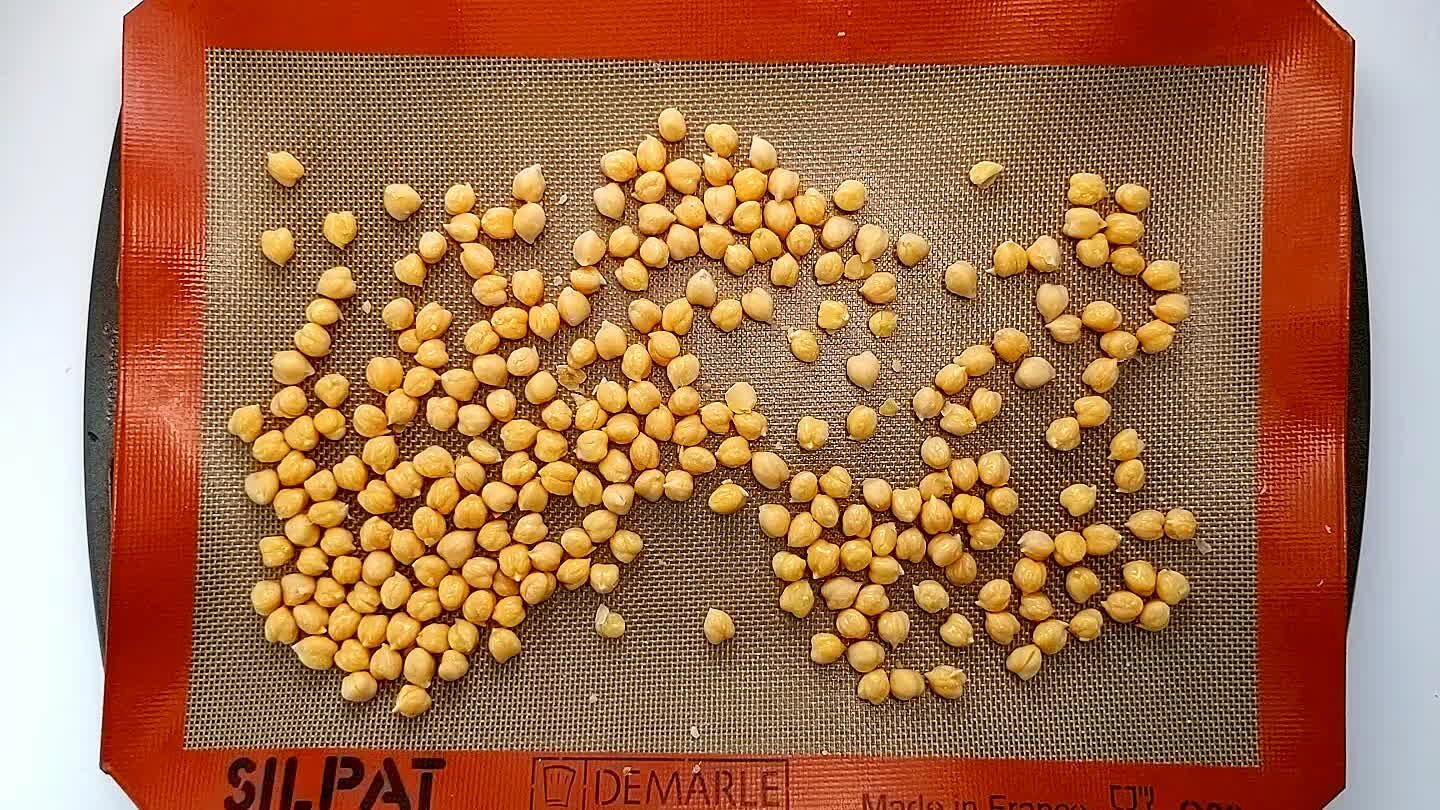 Bake the chickpeas for 15 minutes.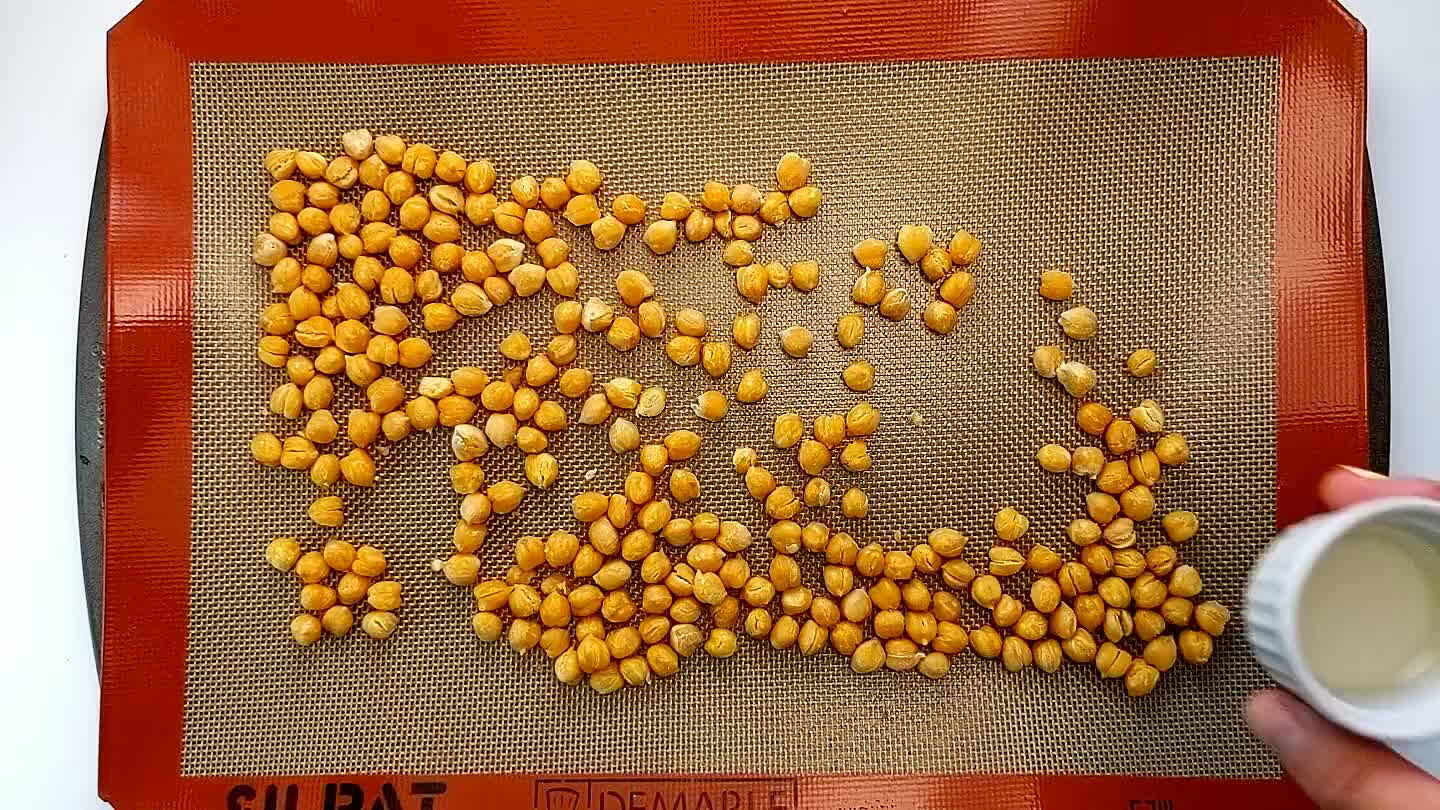 Pour the oil over the chickpeas and stir to coat.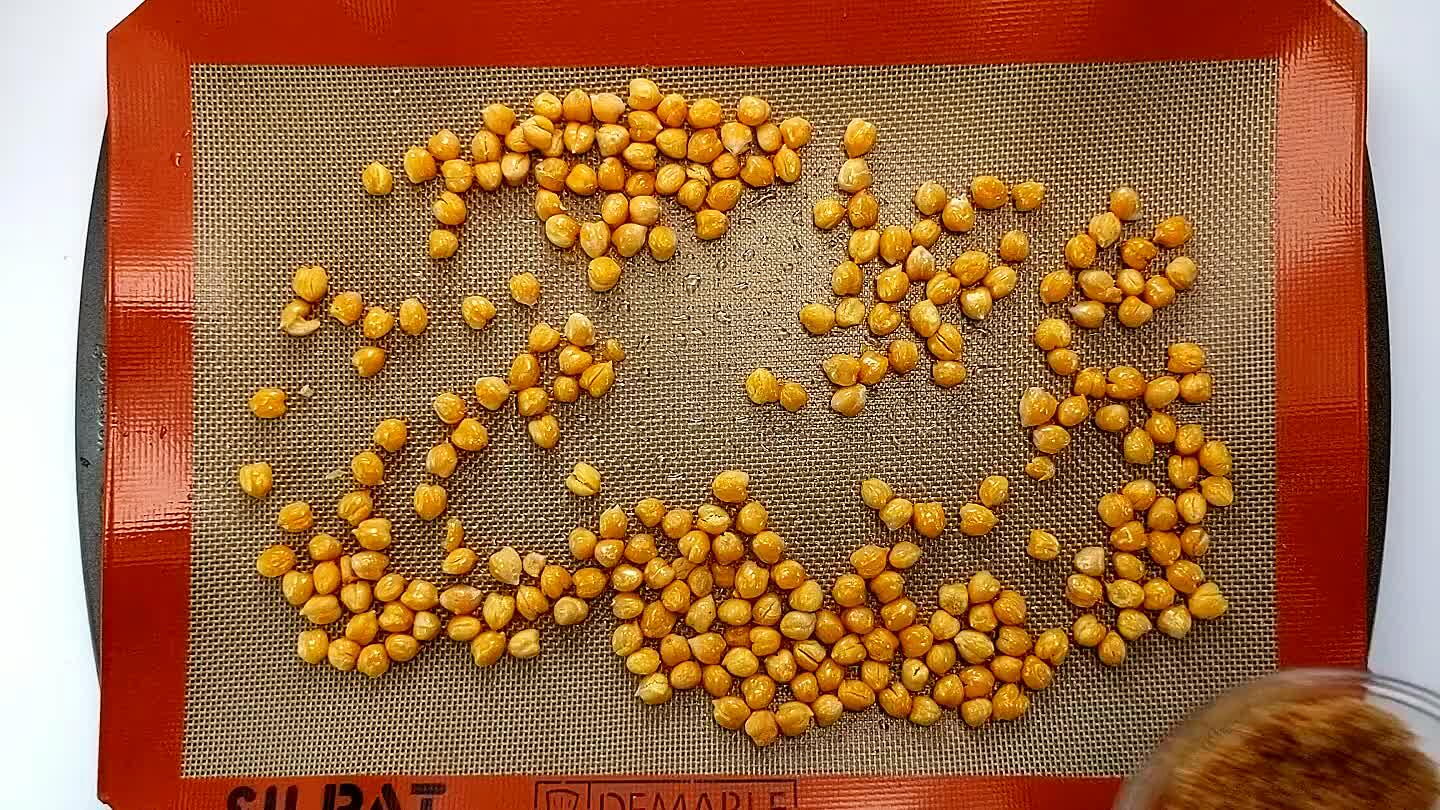 Add sugar and cinnamon. Stir to coat all of the chickpeas.
Bake for another 15 minutes. Turn off the oven and open the door a crack and let the chickpeas cool there.
Add the almonds, pumpkin seeds, and cherries to a mixing bowl.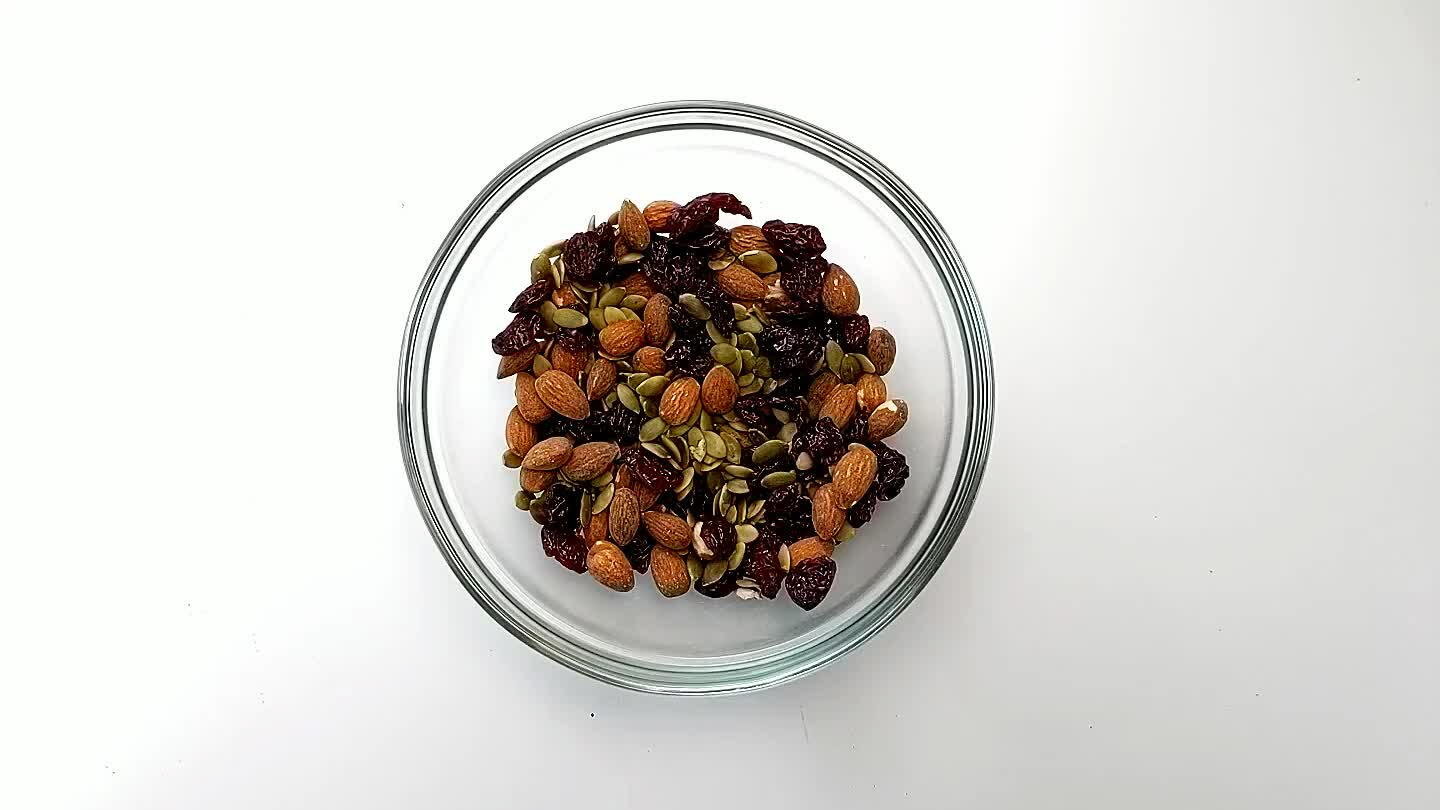 Add the crispy chickpeas to the mix and stir to combine!