Crispy Keto Chicken Thighs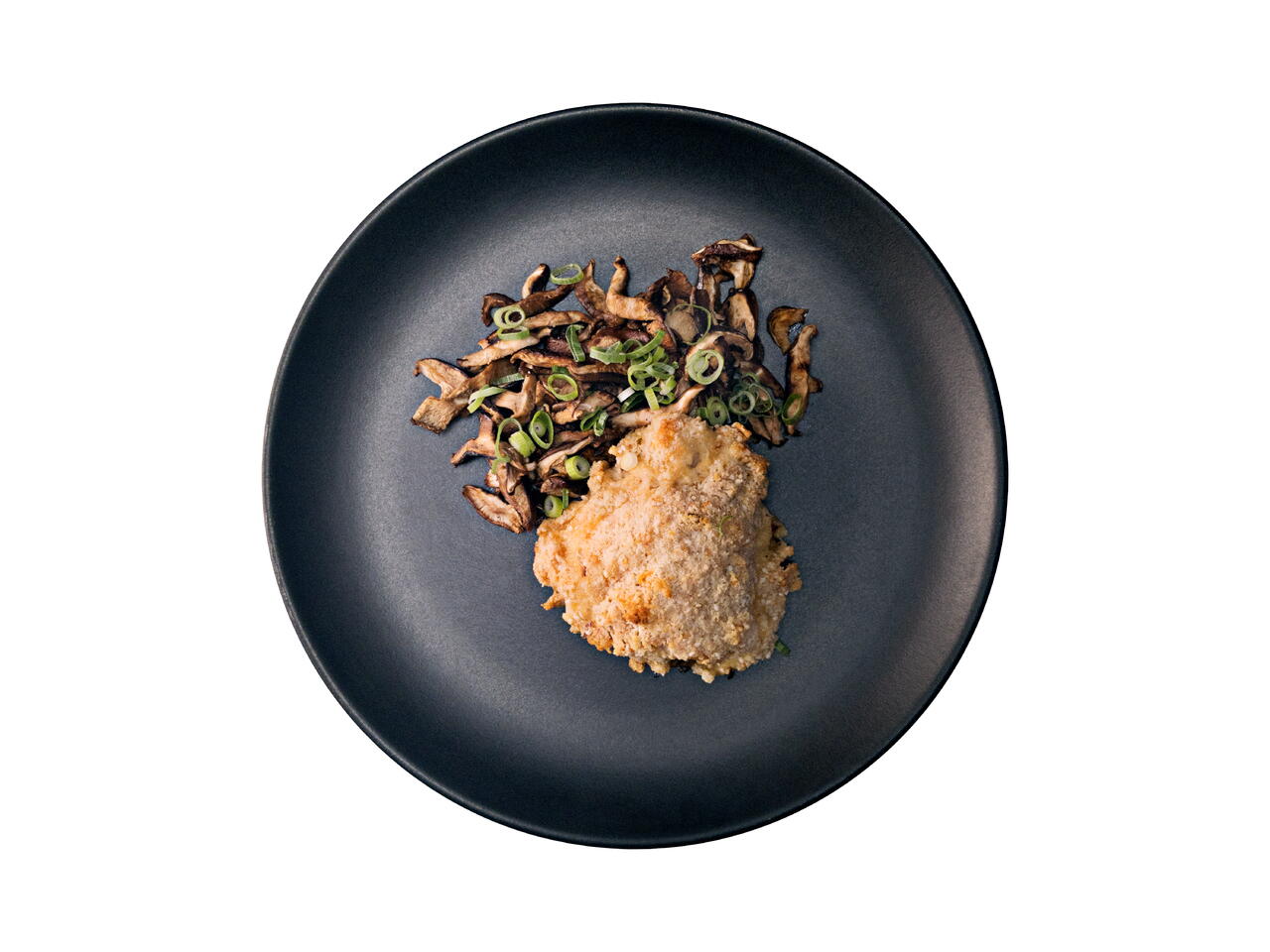 6 portions
40m
The key feature in this dish is an almond flour dredge. You get a much different flavor and texture than standard flour and it's a welcome change.
What you will need
4 oz. Almond Flour
1/4 tsp Chili Flakes
3 Tbsp Sesame Seeds
Salt
Black Pepper
2 Eggs
1 lb Chicken Thighs
1 lb sliced Mushrooms
2 Tbsp Soy Sauce
(Nutritional facts 257 calories, 15.97 g fat, 16.5 g carbohydrates, 12.39 g protein, 227 mg cholesterol, 1318 mg sodium)
How to cook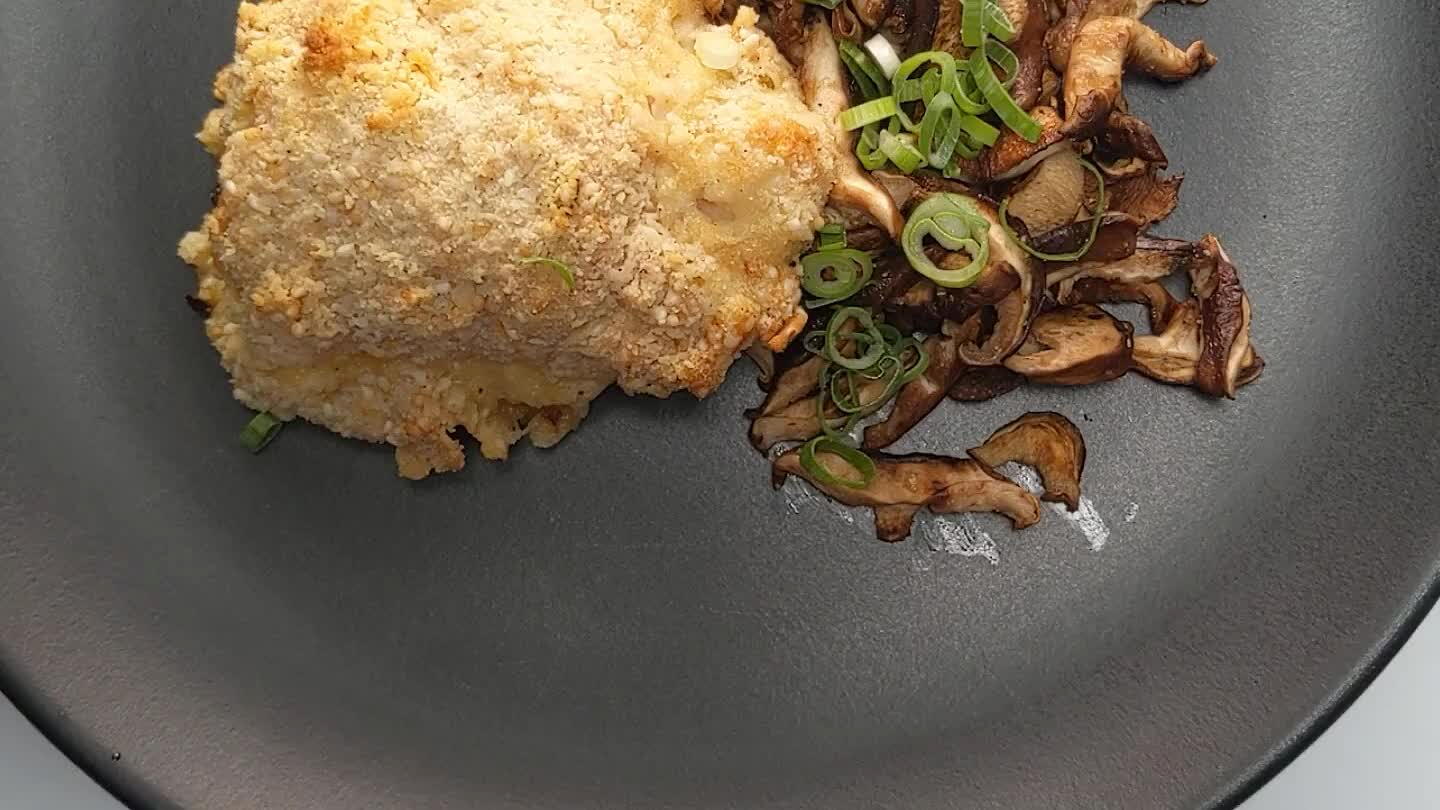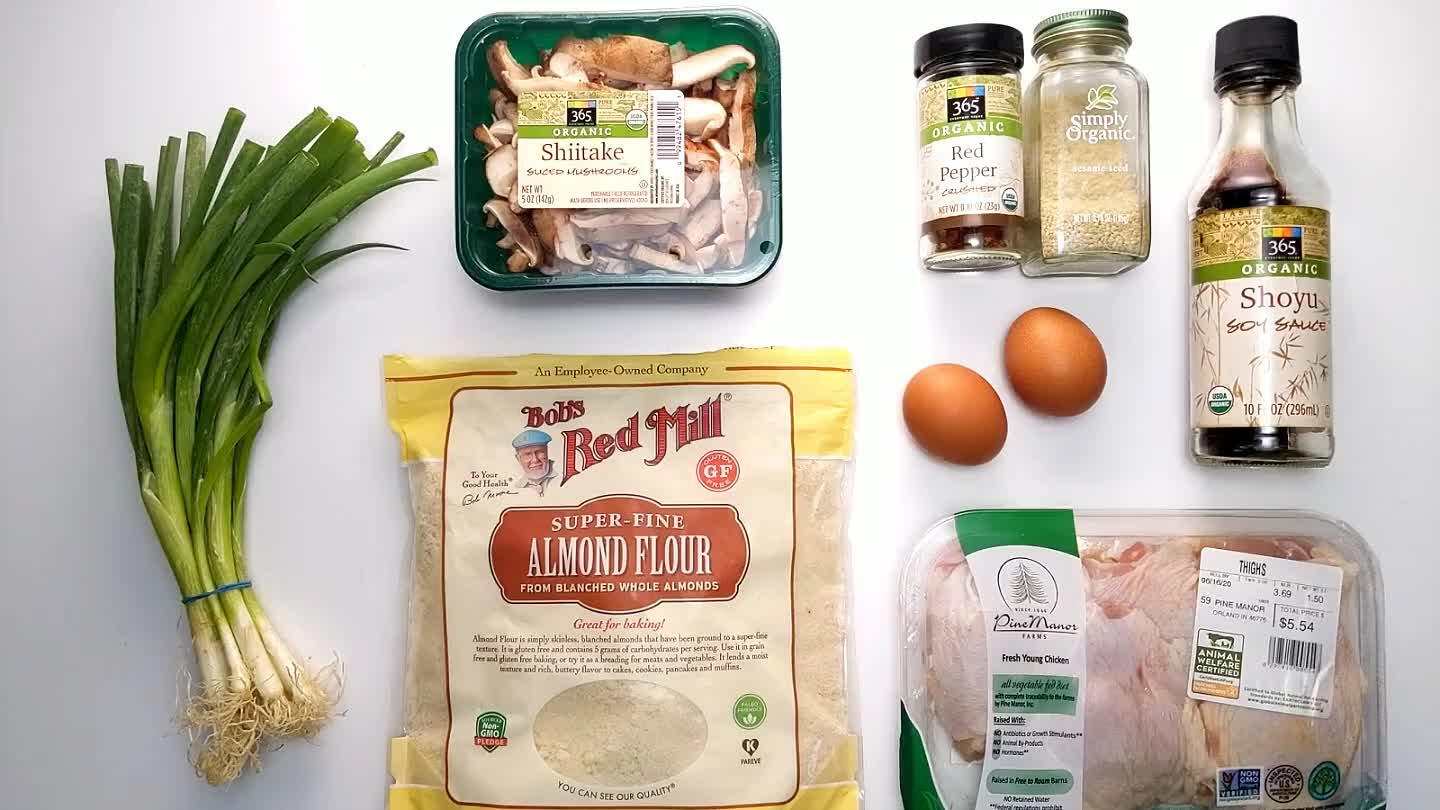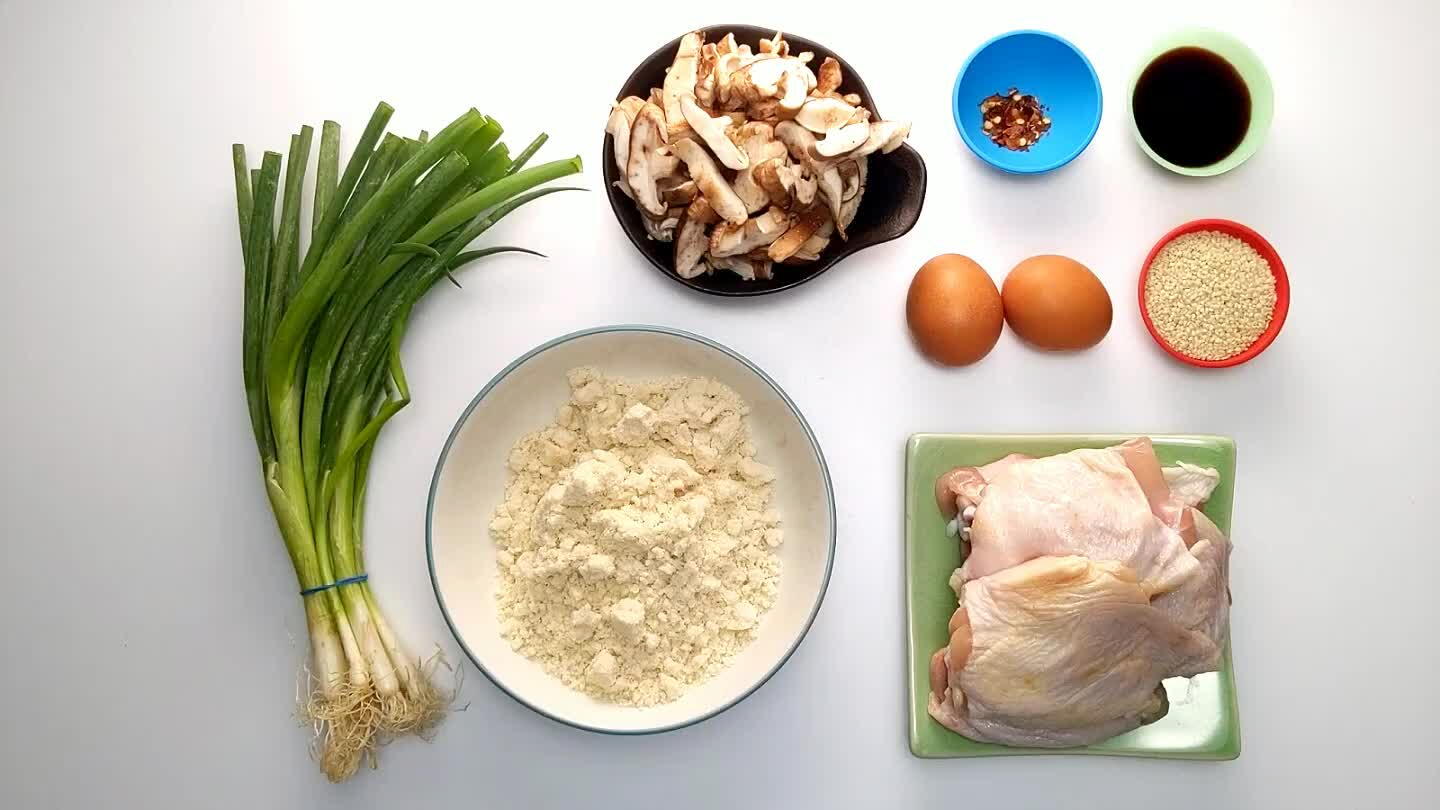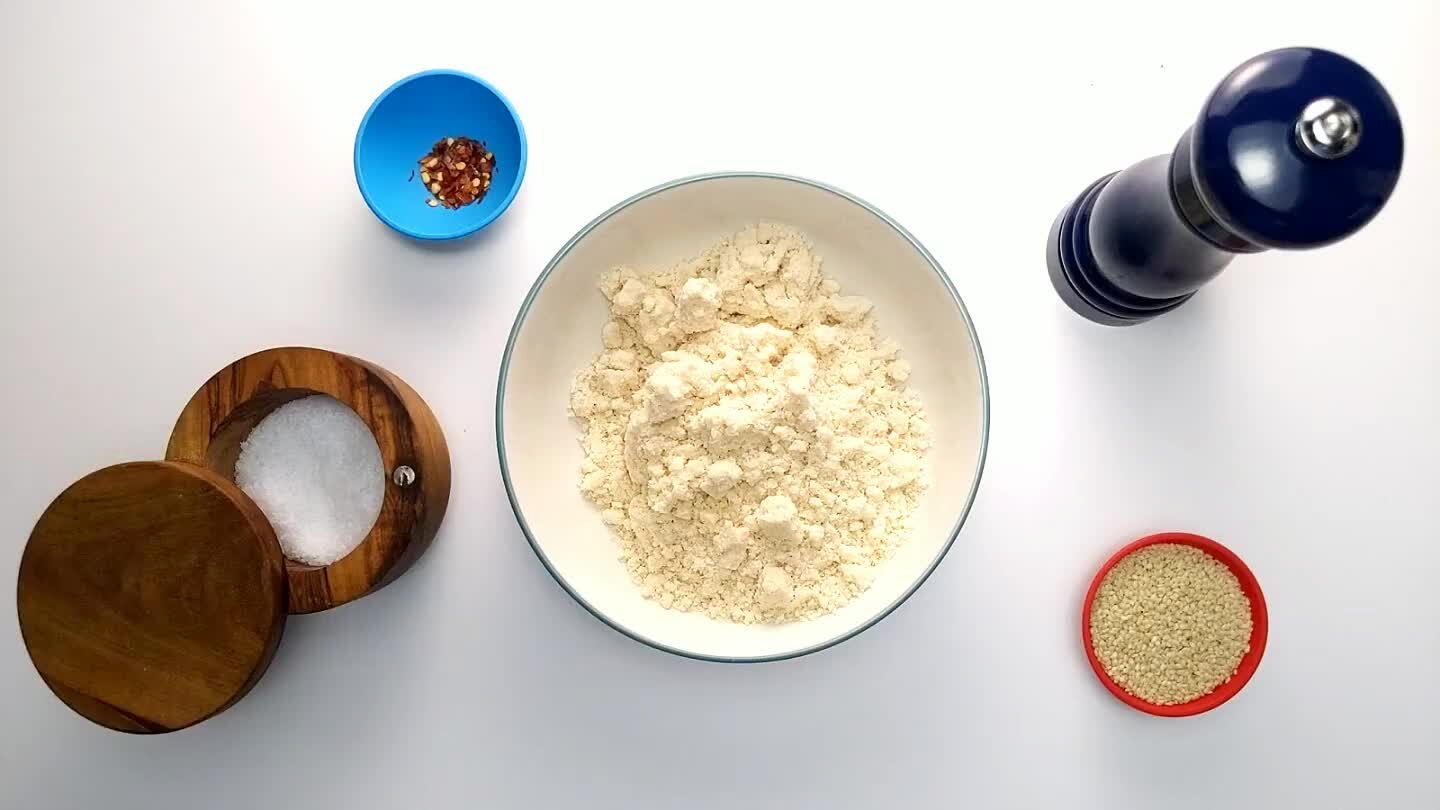 Add the chili flake to the almond flour. This amount is pretty conservative, so if you're a fan of spicy, add a little extra.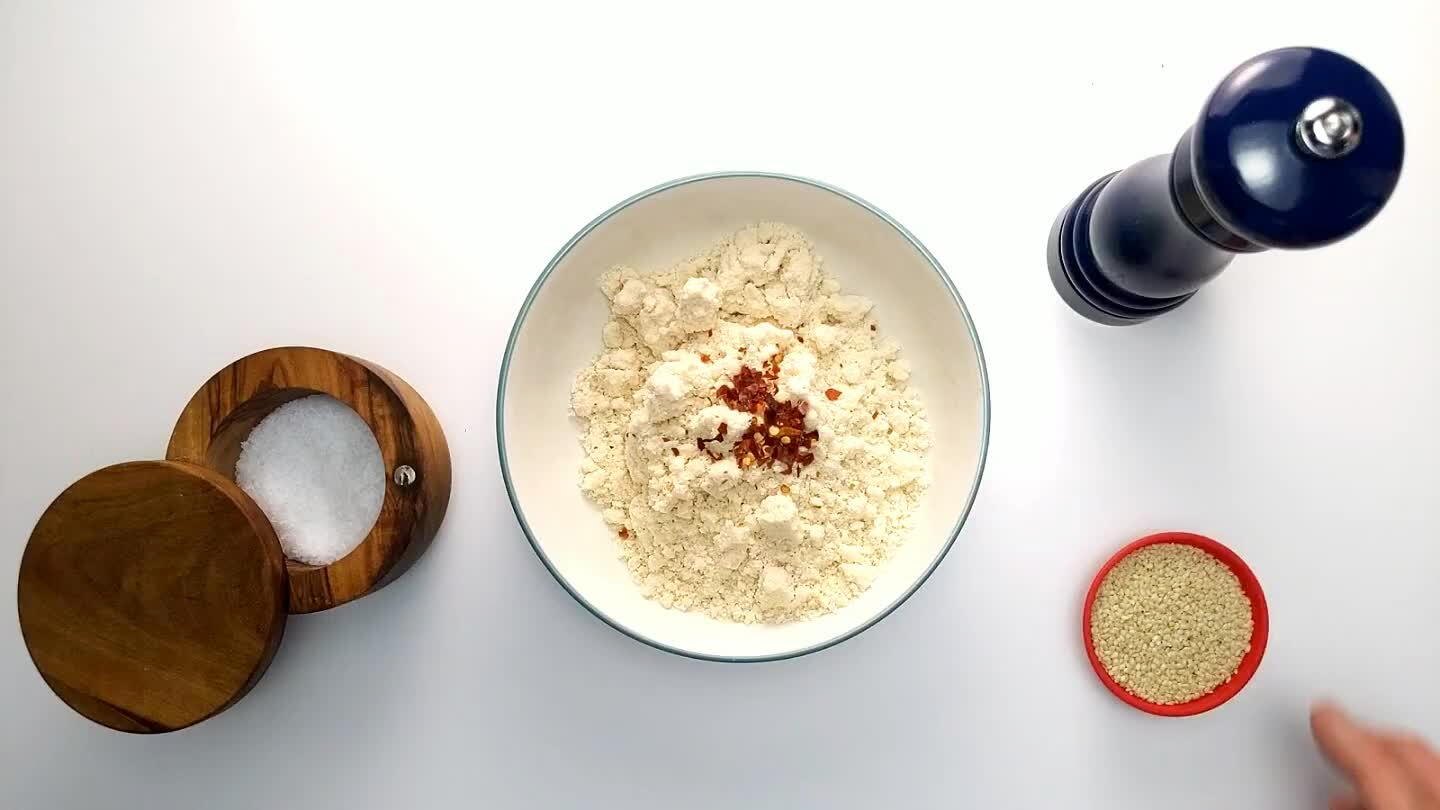 Add the sesame seeds.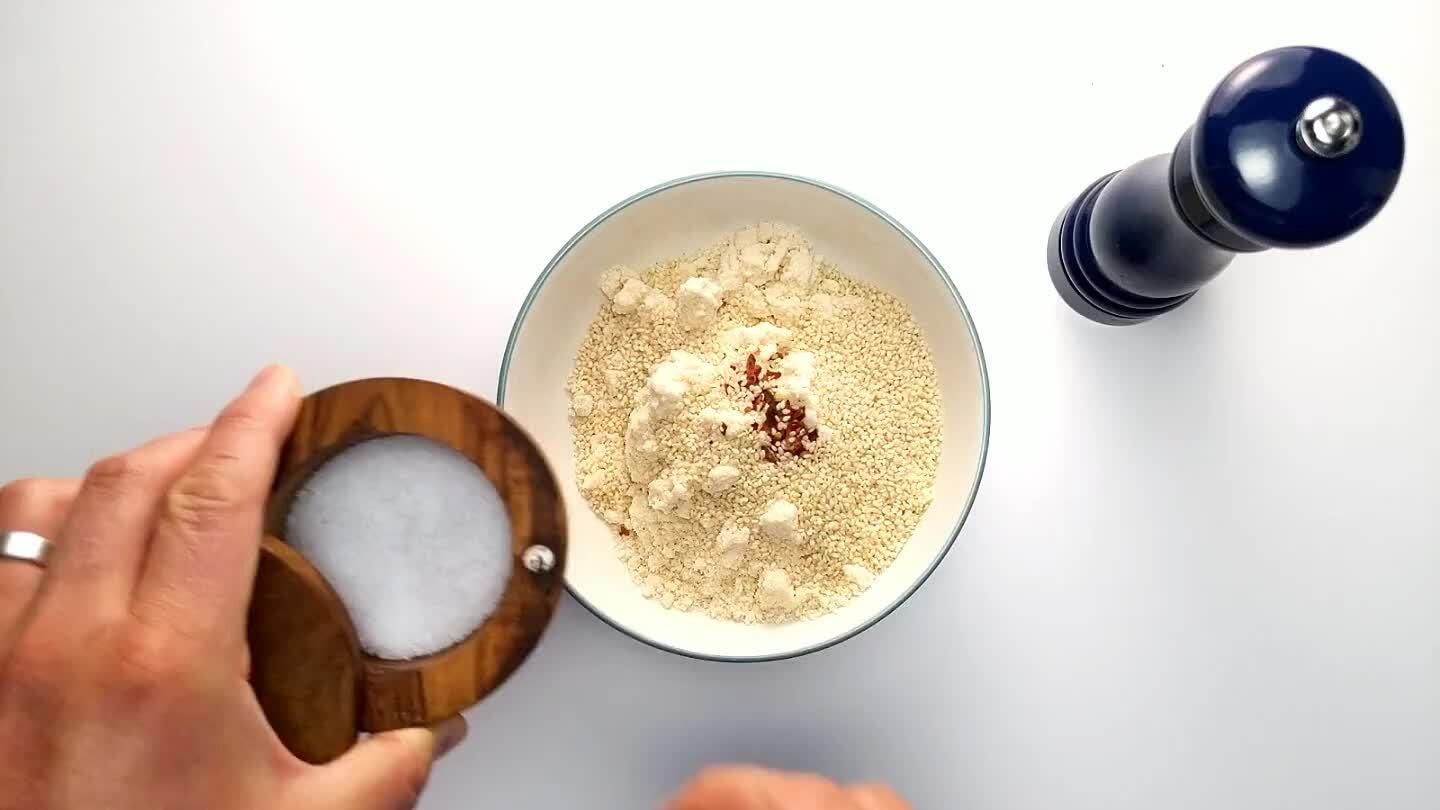 Add a pinch of salt and a few turns of fresh black pepper. Mix it all up.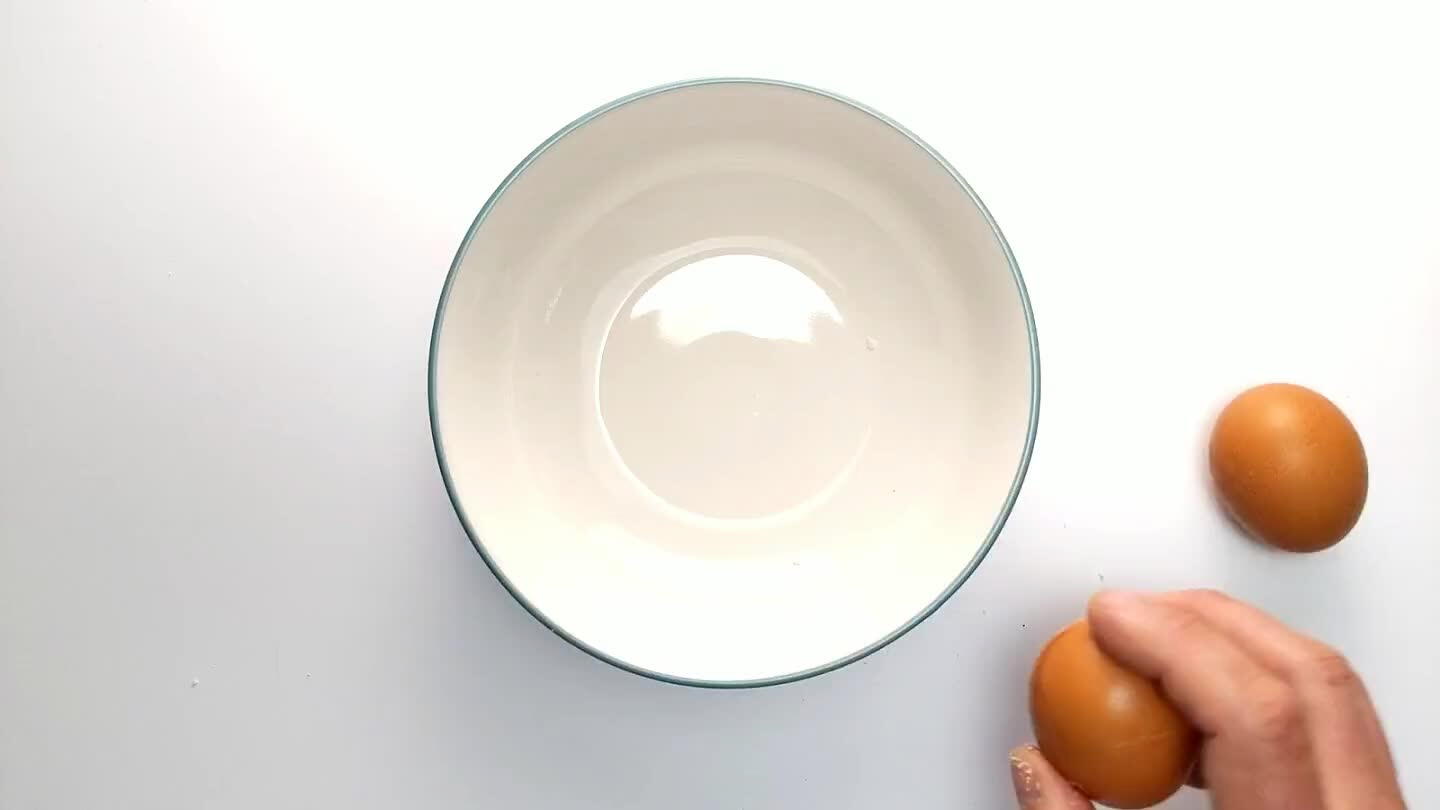 Crack the eggs into a shallow dish and beat the eggs with a fork.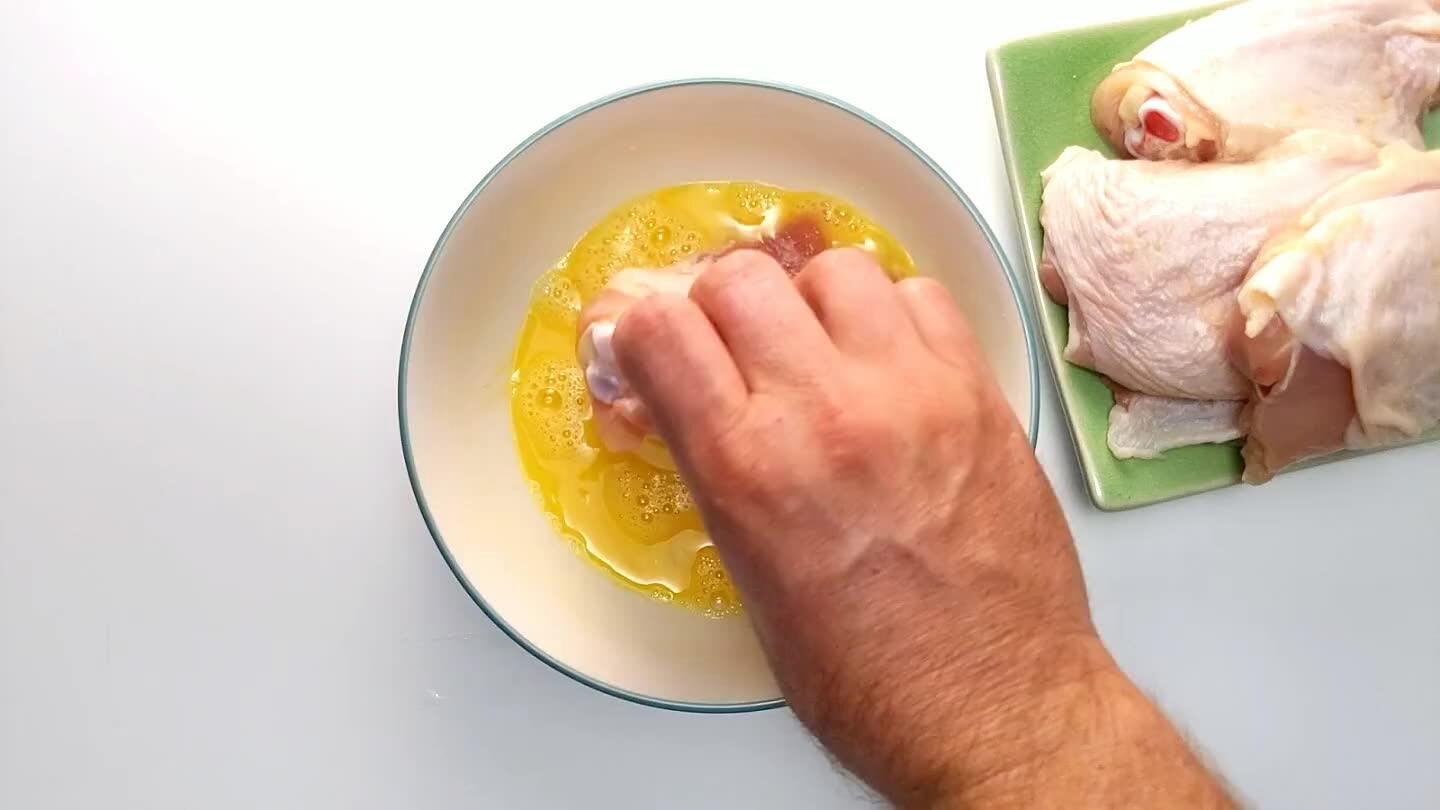 Dip each chicken thigh in egg to coat.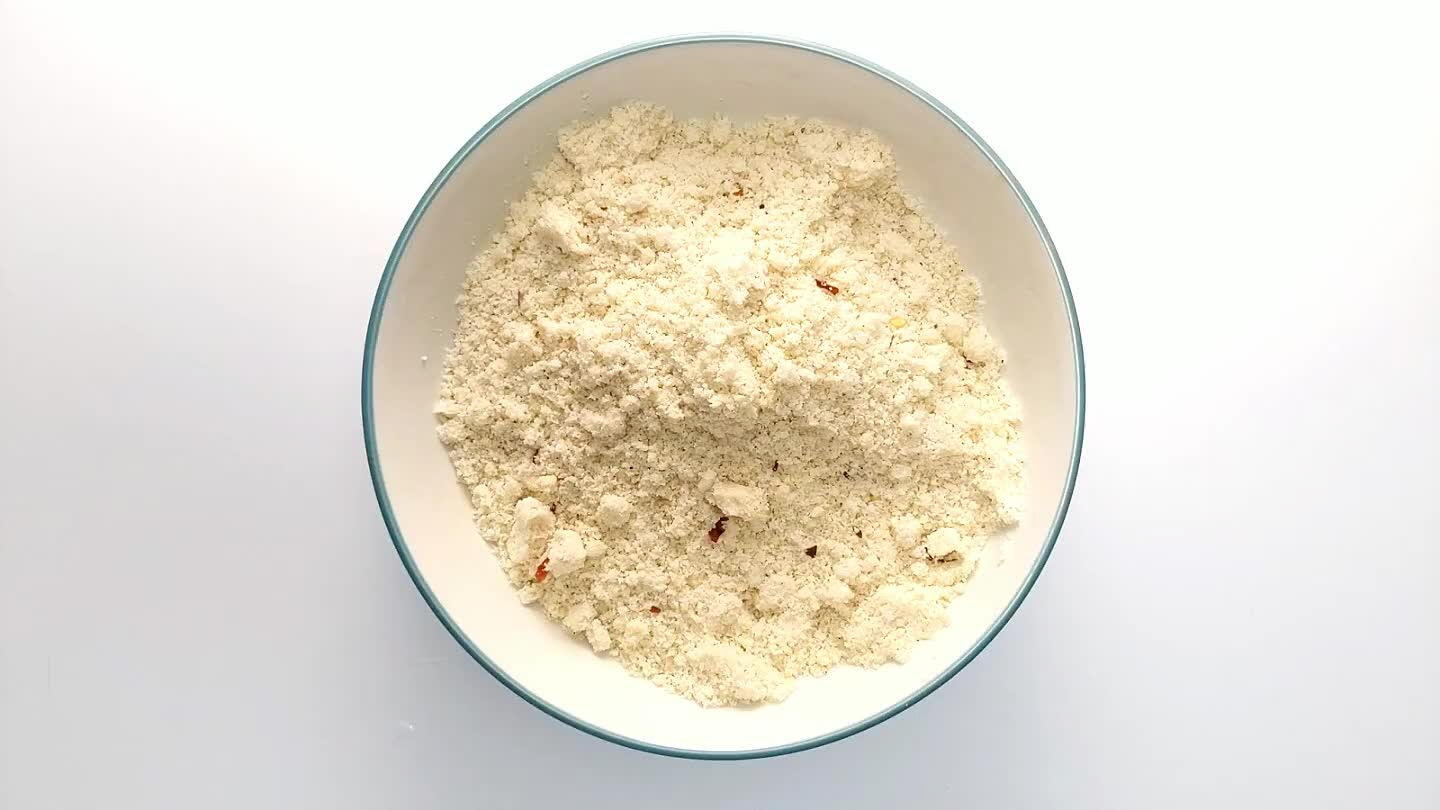 Dust the egg-covered chicken thighs in the almond flour dredge.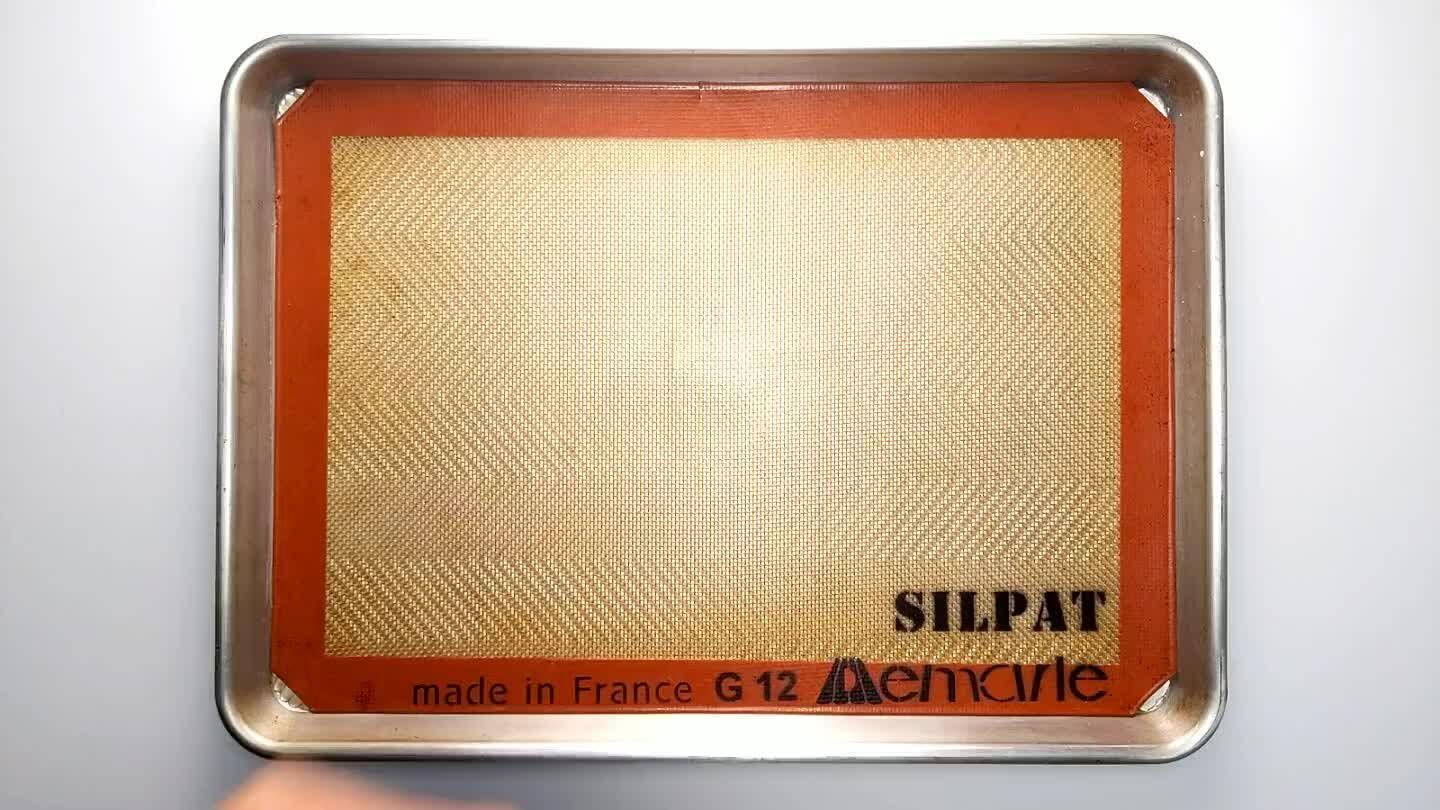 Place coated chicken thighs on a baking sheet.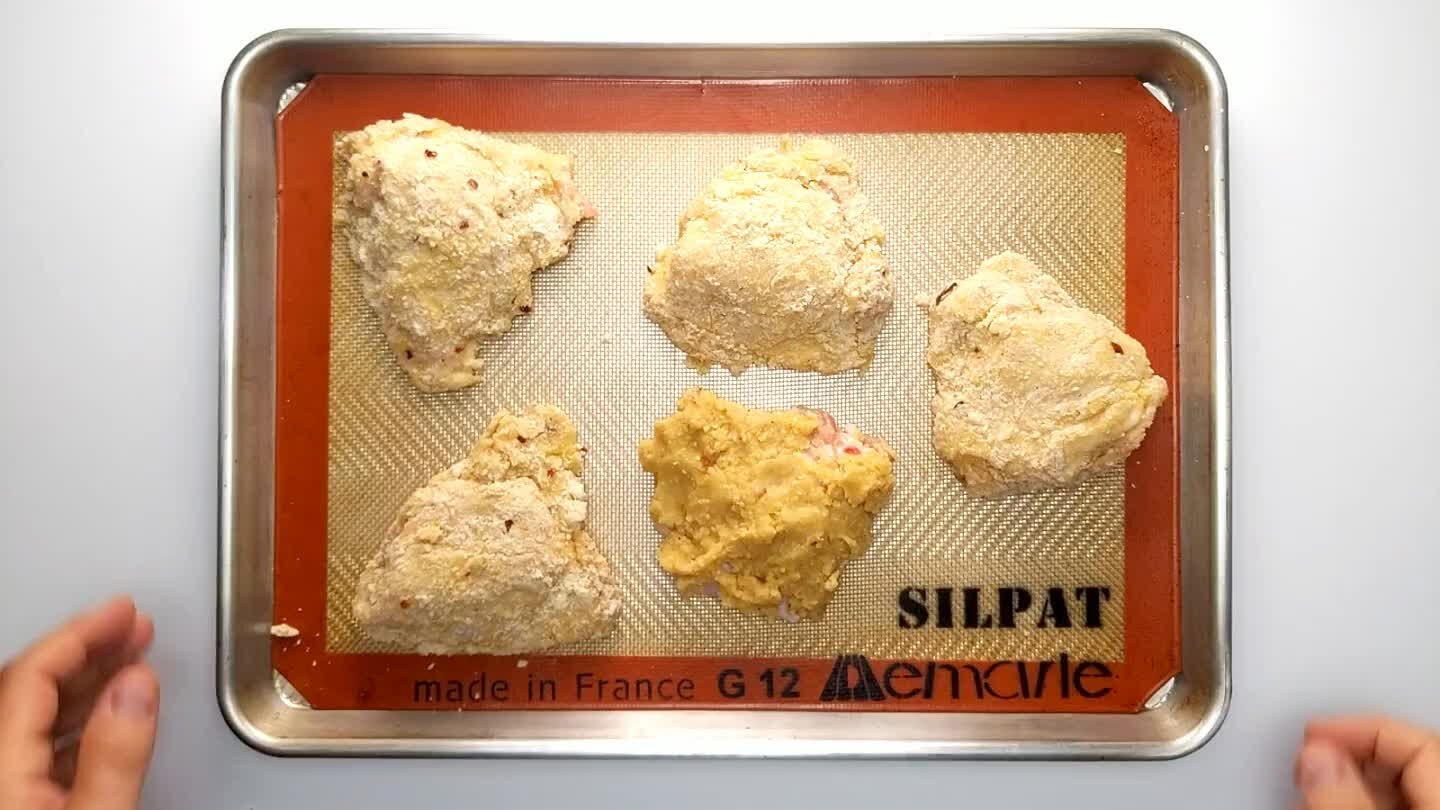 Bake for 15 minutes.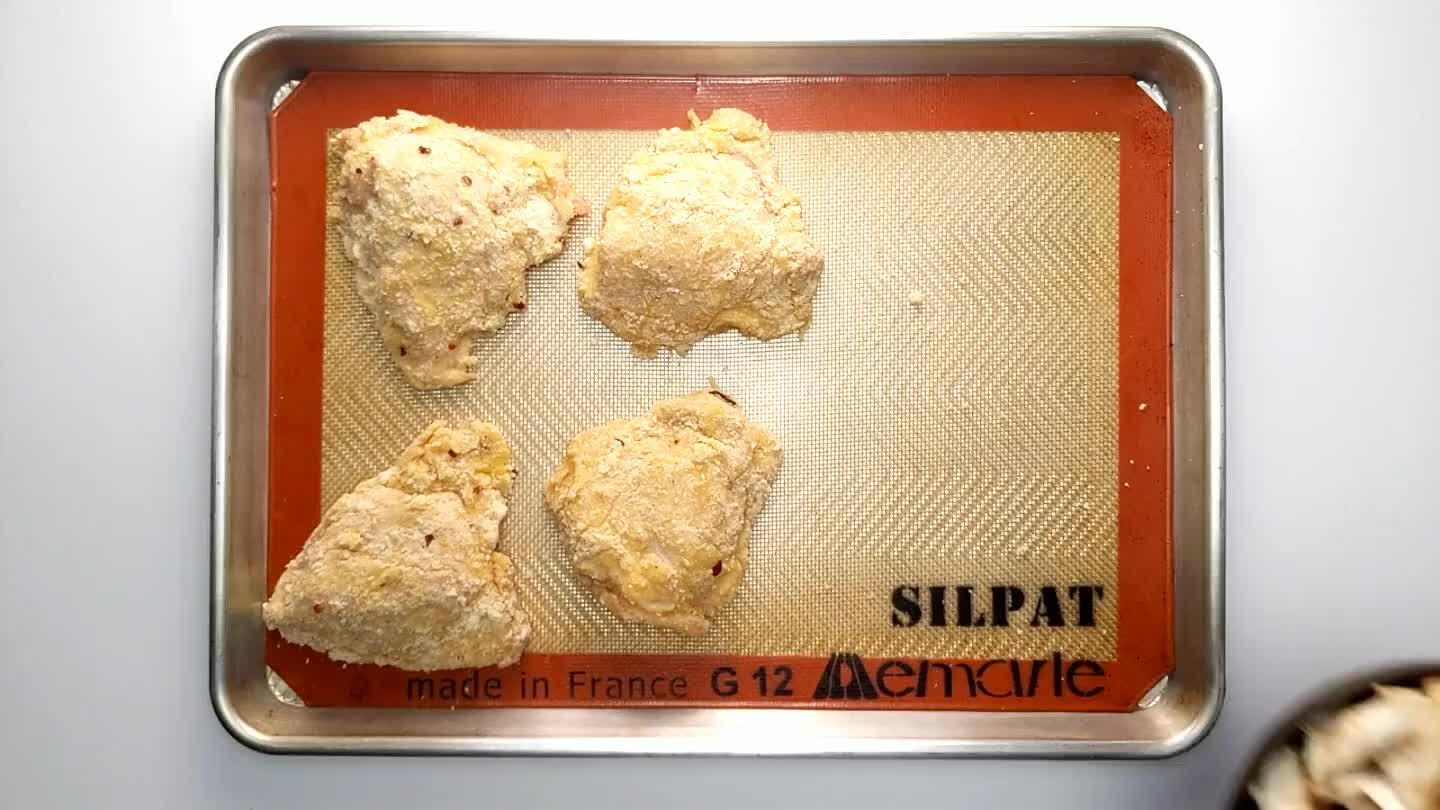 Spread the sliced mushrooms out on the baking sheet with the chicken thighs. Feel free to add other chopped vegetables that will cook at a similar rate (broccoli is a good option.)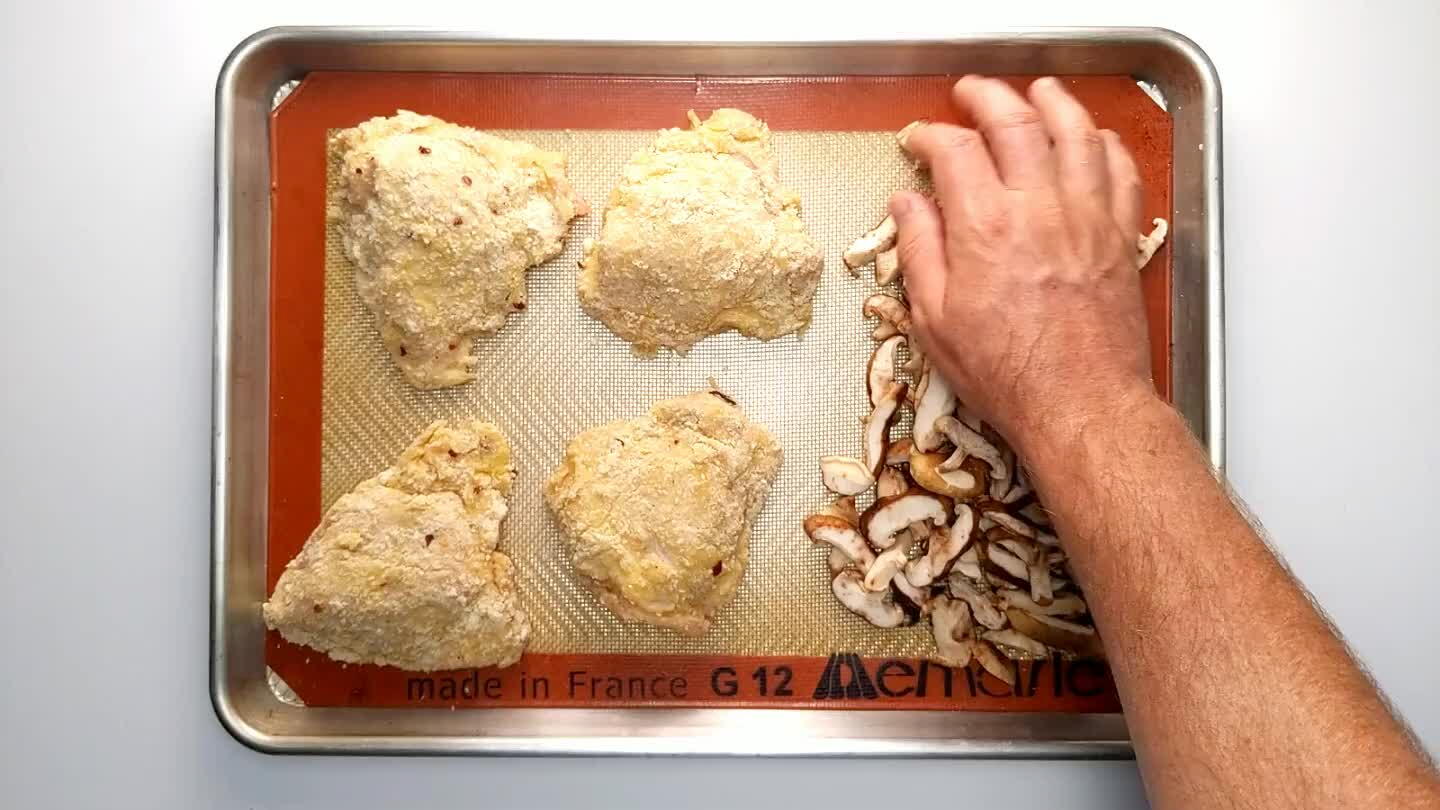 Drizzle some soy sauce over the top.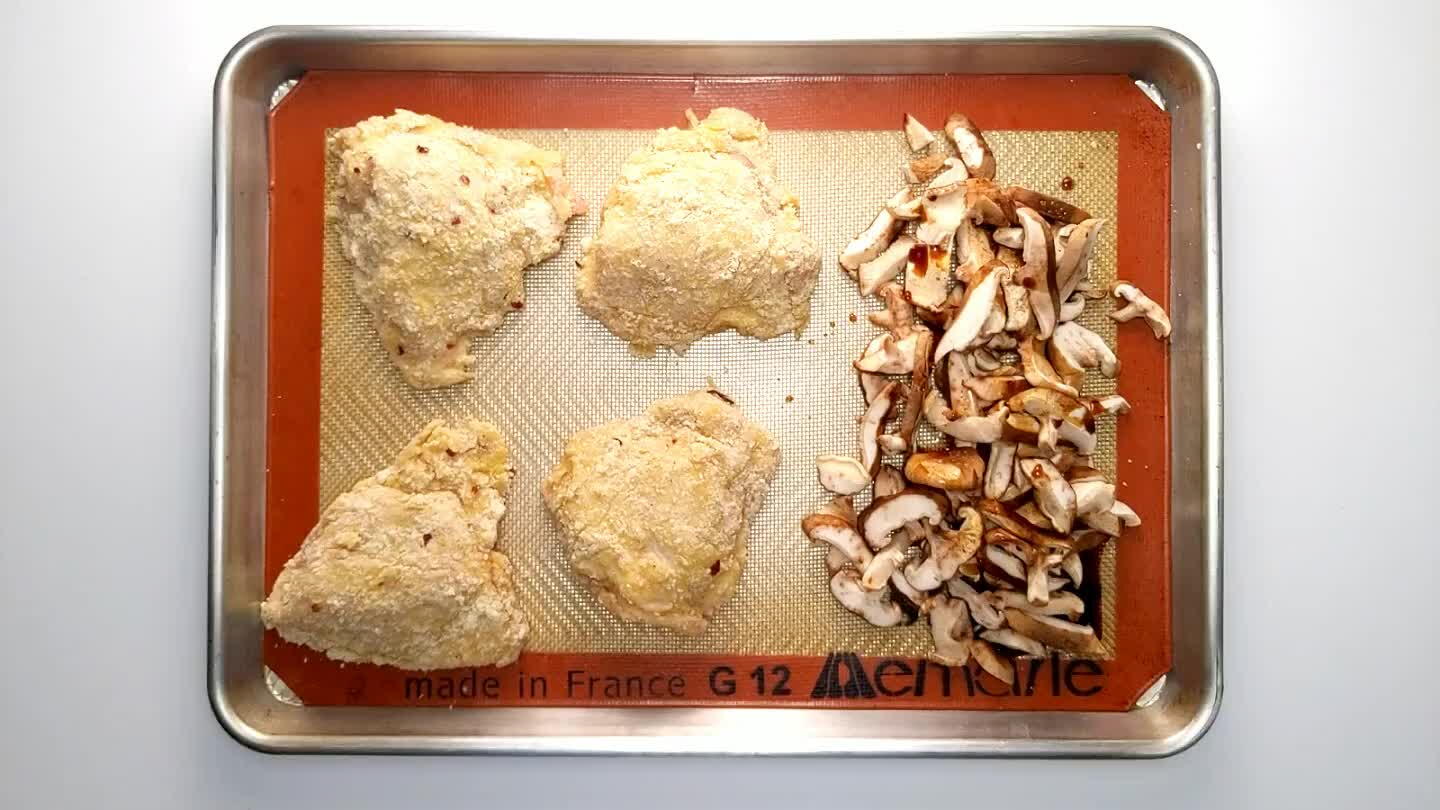 Bake 15 minutes longer. Mushrooms should be gently roasted and the chicken should be cooked through to an internal temperature of 165°F.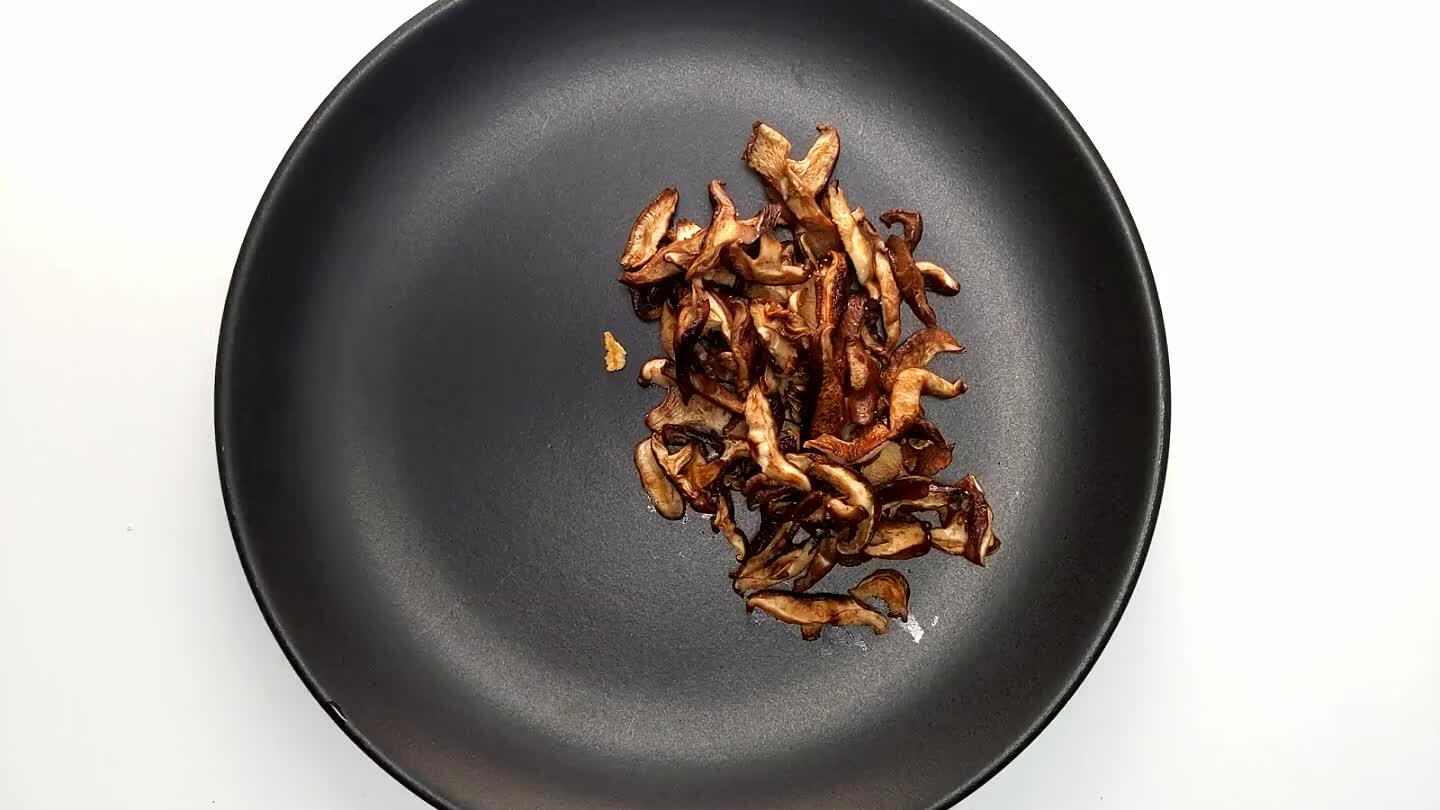 Serve chicken thighs over roasted mushrooms and top with sliced green onions.