Crispy Pork Belly
Salt baked with sweet soy marinade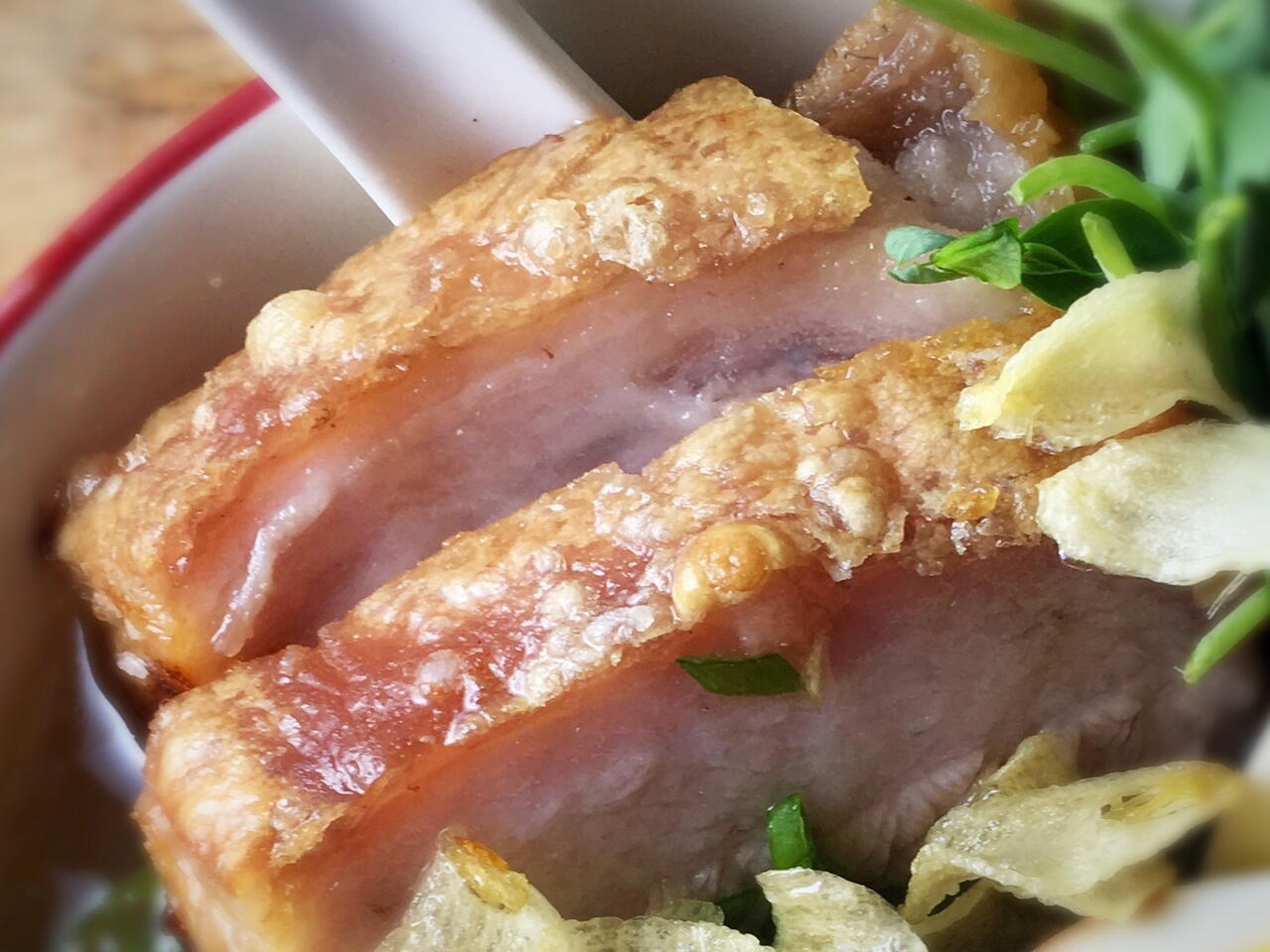 Recipe video made by Ryan
Published on 11/12/2017, viewed by 4019 , 1 Comments
With beautiful pork rind effect.
What you will need
1/4 cup soy sauce
1/4 cup apple cider vinegar
1/4 cup brown sugar
2 lb pork belly
lots of salt
How to cook
Combine the first 3 ingredients. Place the pork in a tight container and add the marinade. You want to submerge the meat without touching the skin. Marinate 3-12 hours.
After marinating, place the belly on a wire rack over a foil or parchment-lined baking pan. The lining just helps you clean up later.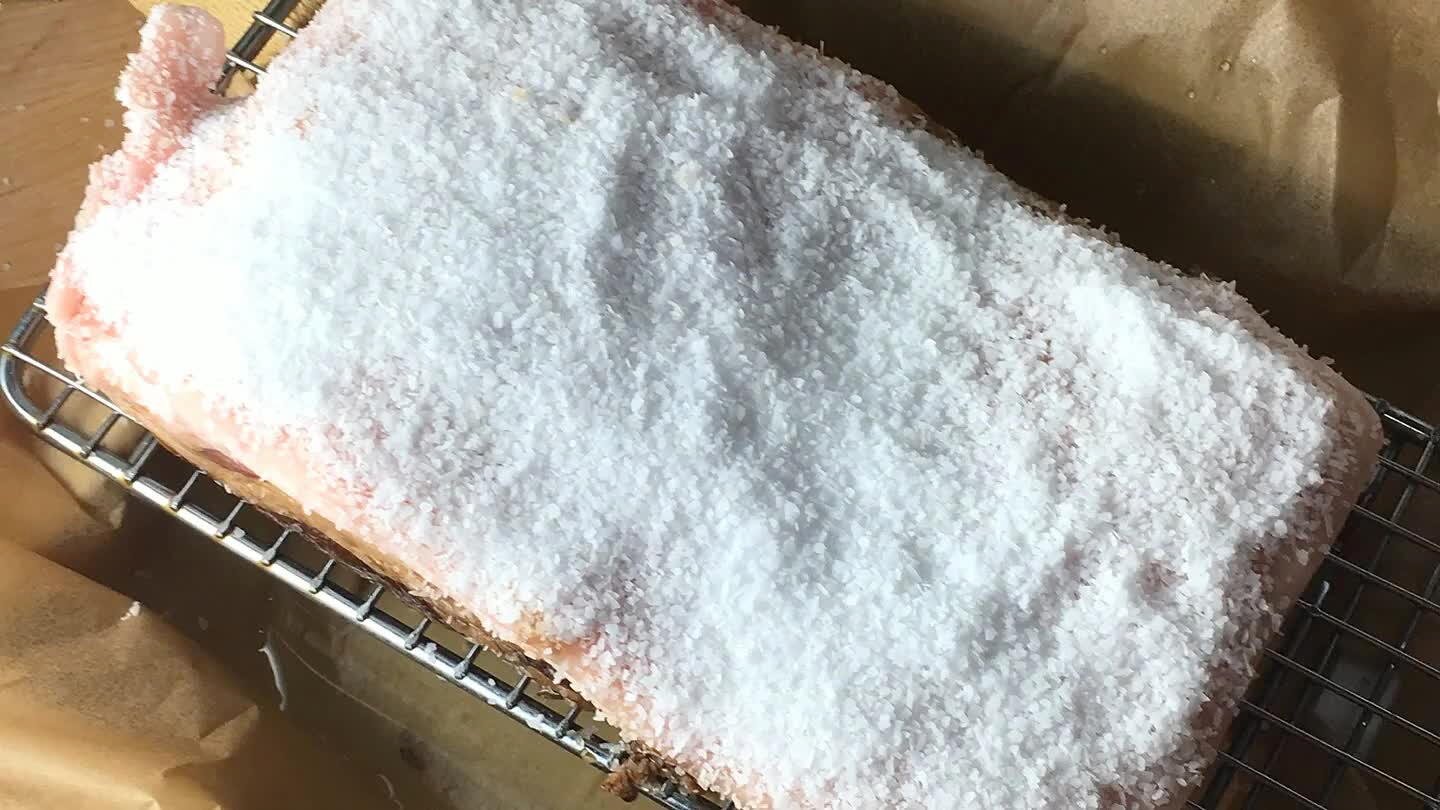 Coat skin completely with a salt crust. This is a really cool technique. It sorta dries out the skin so that it will puff later. Roast at 350f for 40 minutes.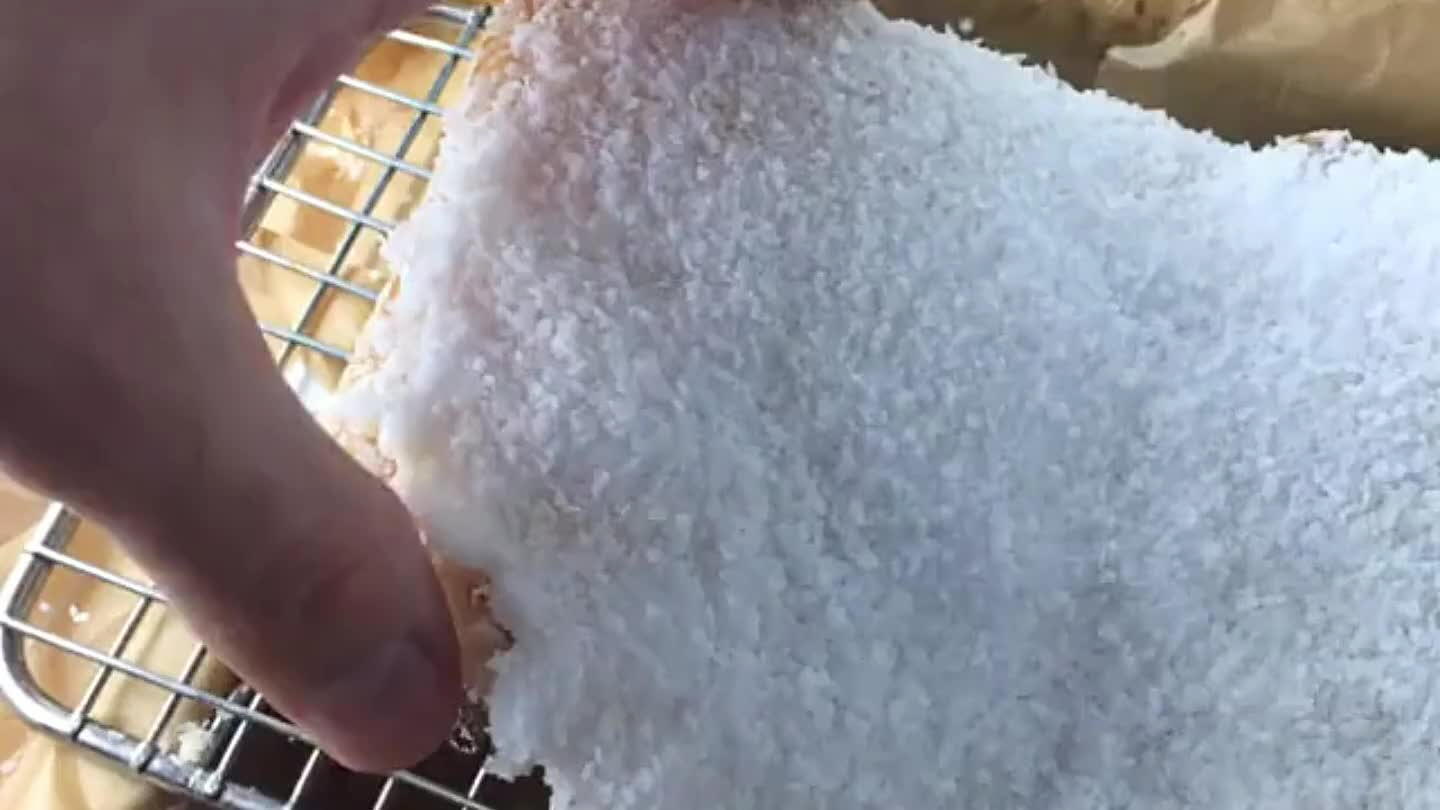 Remove the crust. It should come off in big chunks. Crank the oven up to 475f. Wait for the temp to come up before returning the belly to the oven.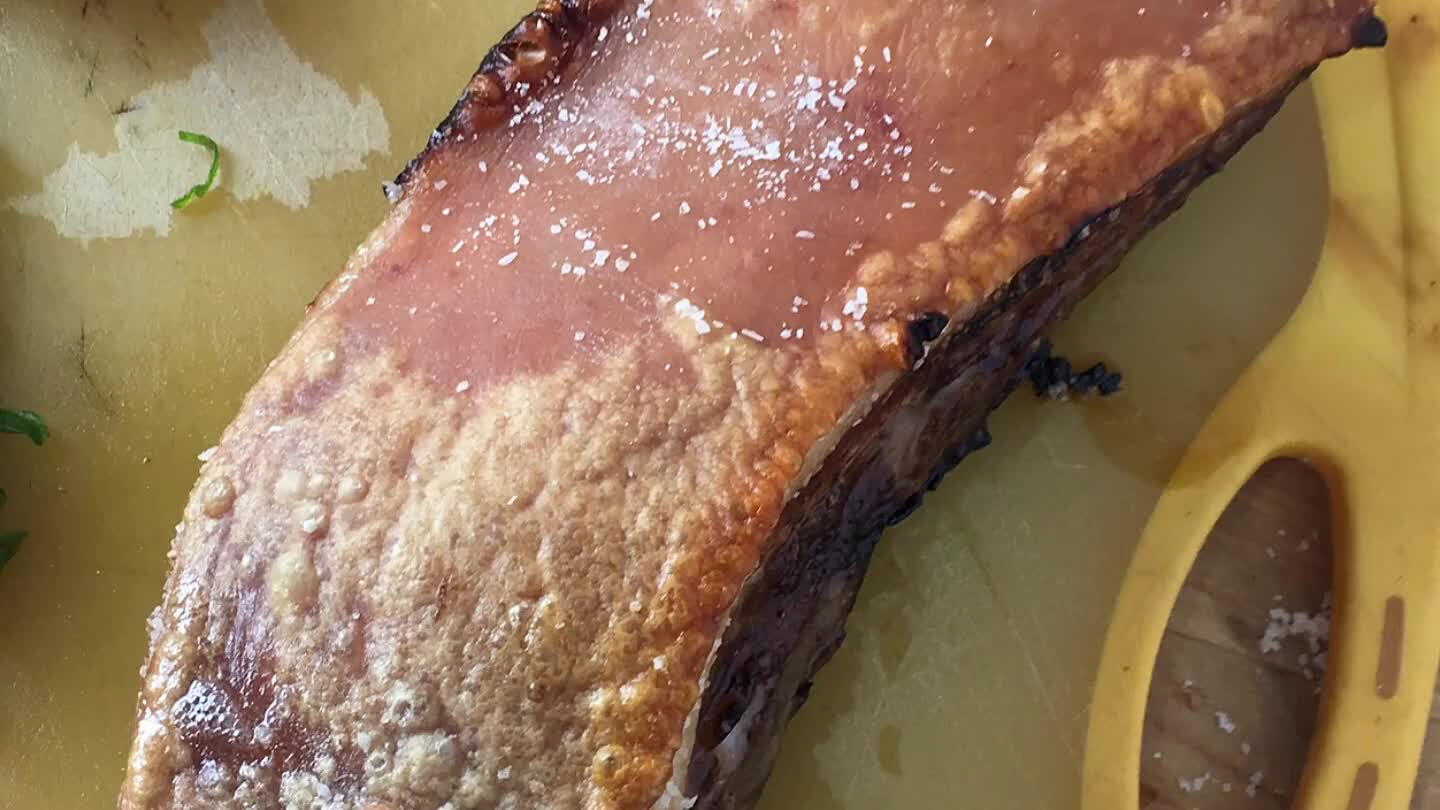 When the oven is up to temp. Roast the belly for another 30 minutes. Meat should pierce easily. Skin should be thoroughly bubbled. I should have left this one a bit longer. See the smooth part?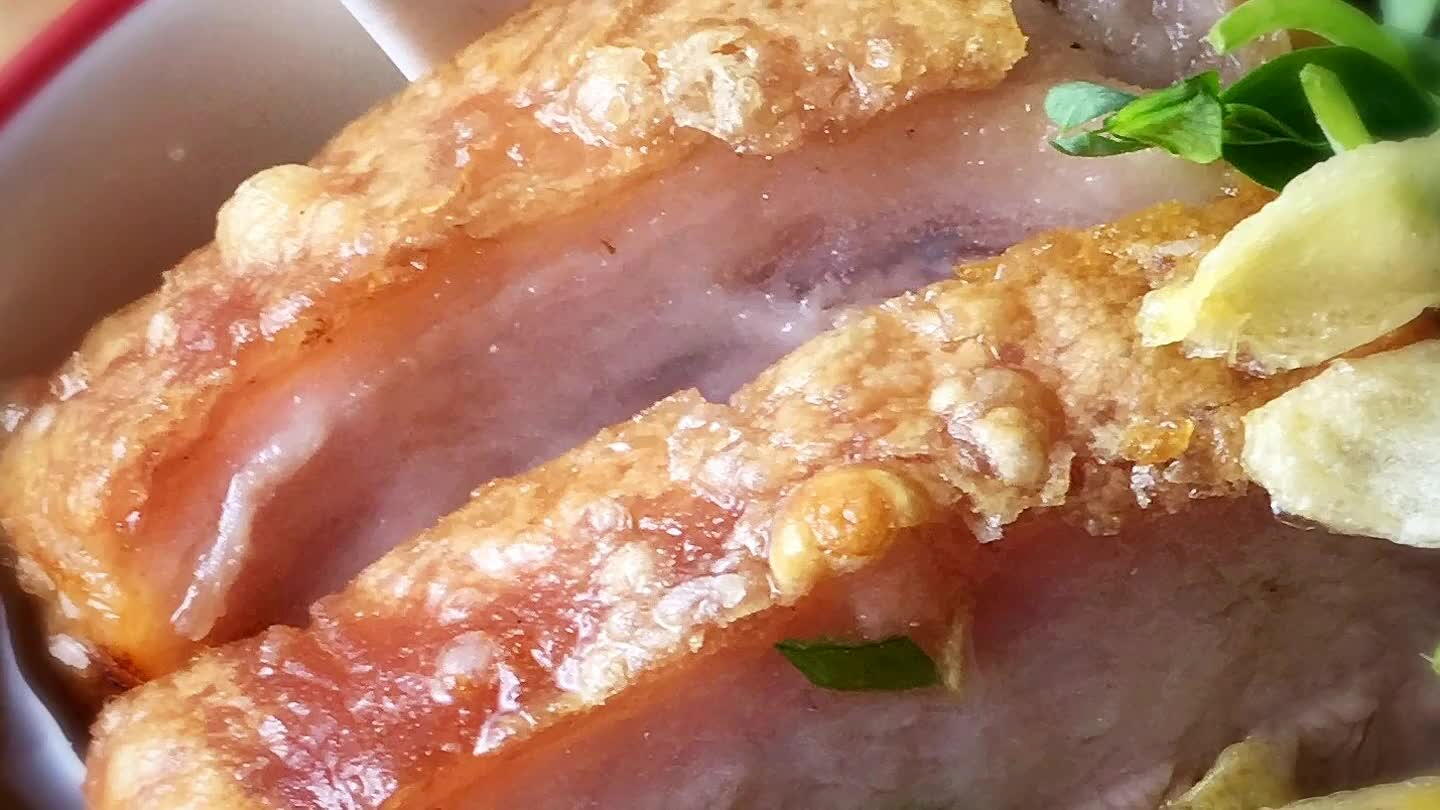 Slice this bad boy up and throw some hot crispy fat chunks in a bowl of ramen. Glorious victory.
Comments