Deconstructed Blts & Sweet Potato Chips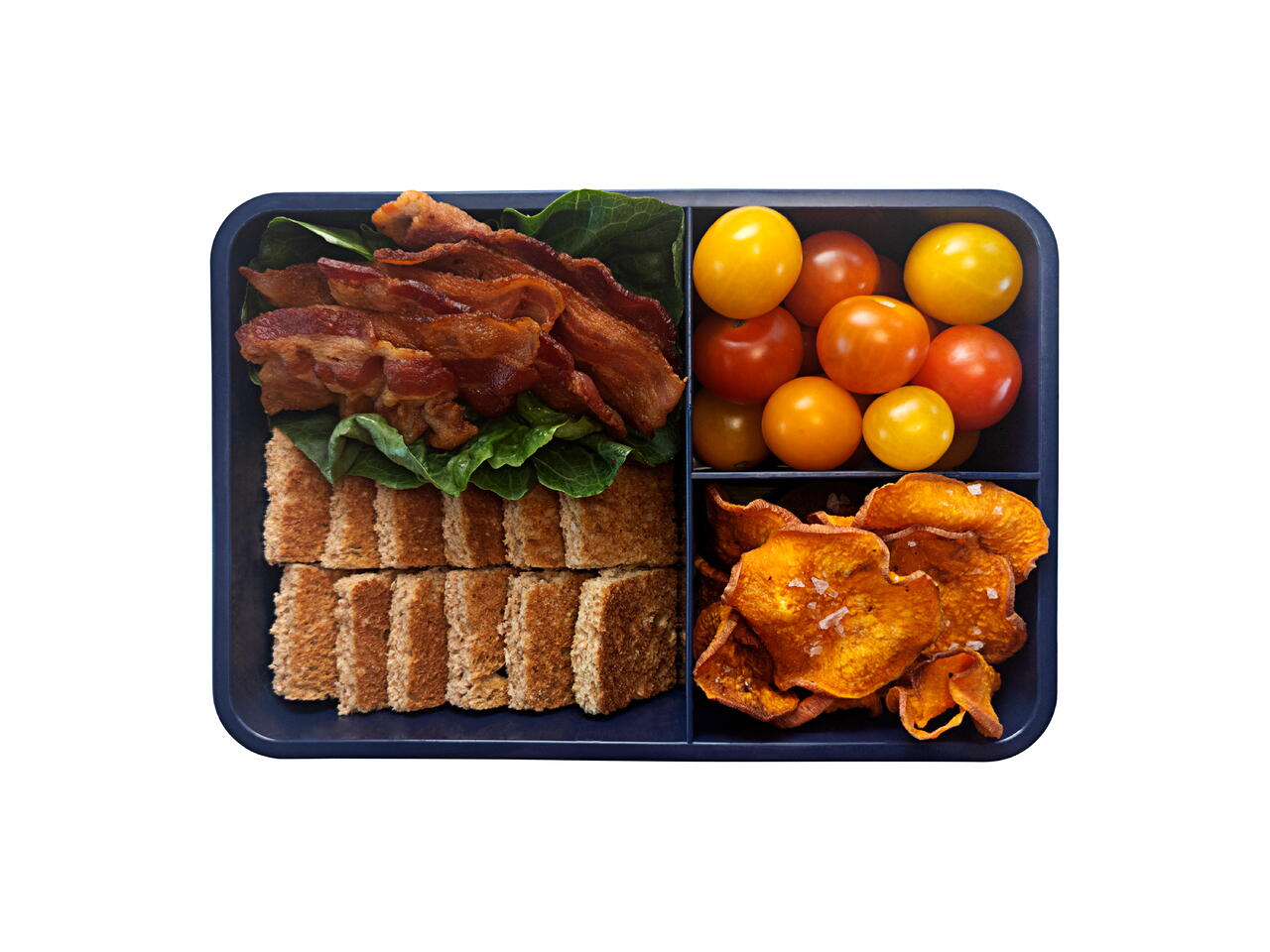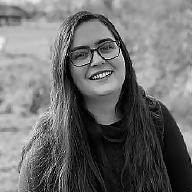 Recipe video made by Michelle
Published on 08/03/2021, viewed by 773 , 0 Comments
4 portions
45m
These build your own BLTs are fun for kids, mess free, and bite-sized! This recipe should make enough for 4 lunch boxes.
What you will need
Sweet Potato Chips
1 Sweet Potato
2 Tbsp Vegetable Oil
Salt
Black Pepper
BLTs
8 slices Wheat Bread
1 pint Cherry Tomatoes
6 oz Bacon
1/4 head Green Leaf Lettuce
(Nutritional facts 98 calories, 7.69 g fat, 6.02 g carbohydrates, 3.4 g protein, 1 mg cholesterol, 942 mg sodium)
How to cook
Gather ingredients for sweet potato chips and BLTs.
Make sweet potato chips
Preheat air fryer to 350°F
Turn the air-fryer on to 350 for about 5 minutes to bring it up to temperature.
Slice the sweet potato into thin rounds using a knife or mandolin.
Pour the vegetable oil over the sweet potato and season with a few generous pinches off salt and some black pepper if you like.
Air fry the sweet potato in 2 to 3 batches. Layer and stagger the potato slices about 3 layers at a time. You will fry them for a total of 12-15 minutes per batch. Start by frying for 5 minutes and then stirring.
After 5 minutes, toss the potato slices with tongs. Cook for another 5 minutes. After 10 minutes, remove any chips that look crispy and continue cooking for 2-5 minutes checking every minute to avoid burning.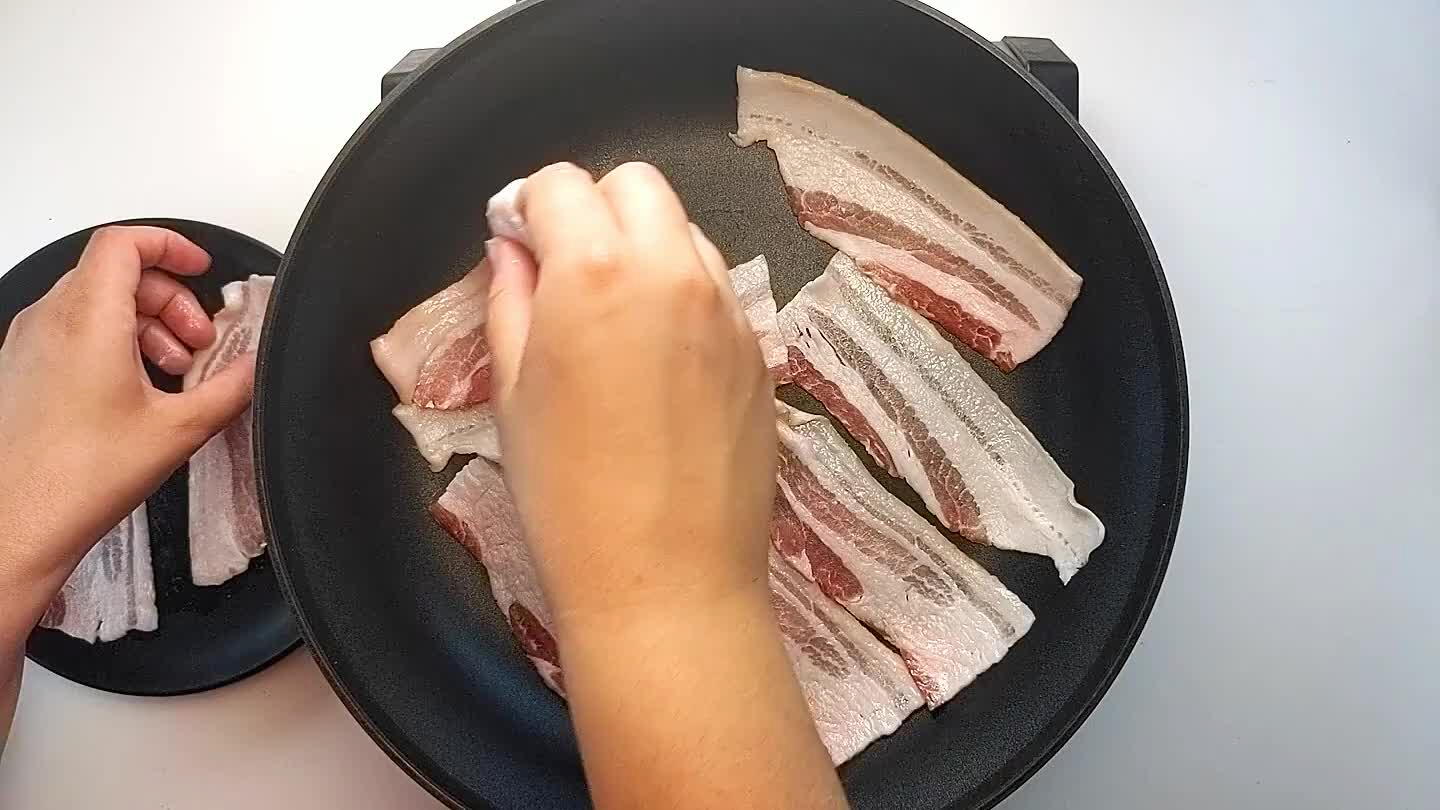 Cook half pieces of bacon on each side for a few minutes until crispy.
Drain the bacon slices on a paper towel.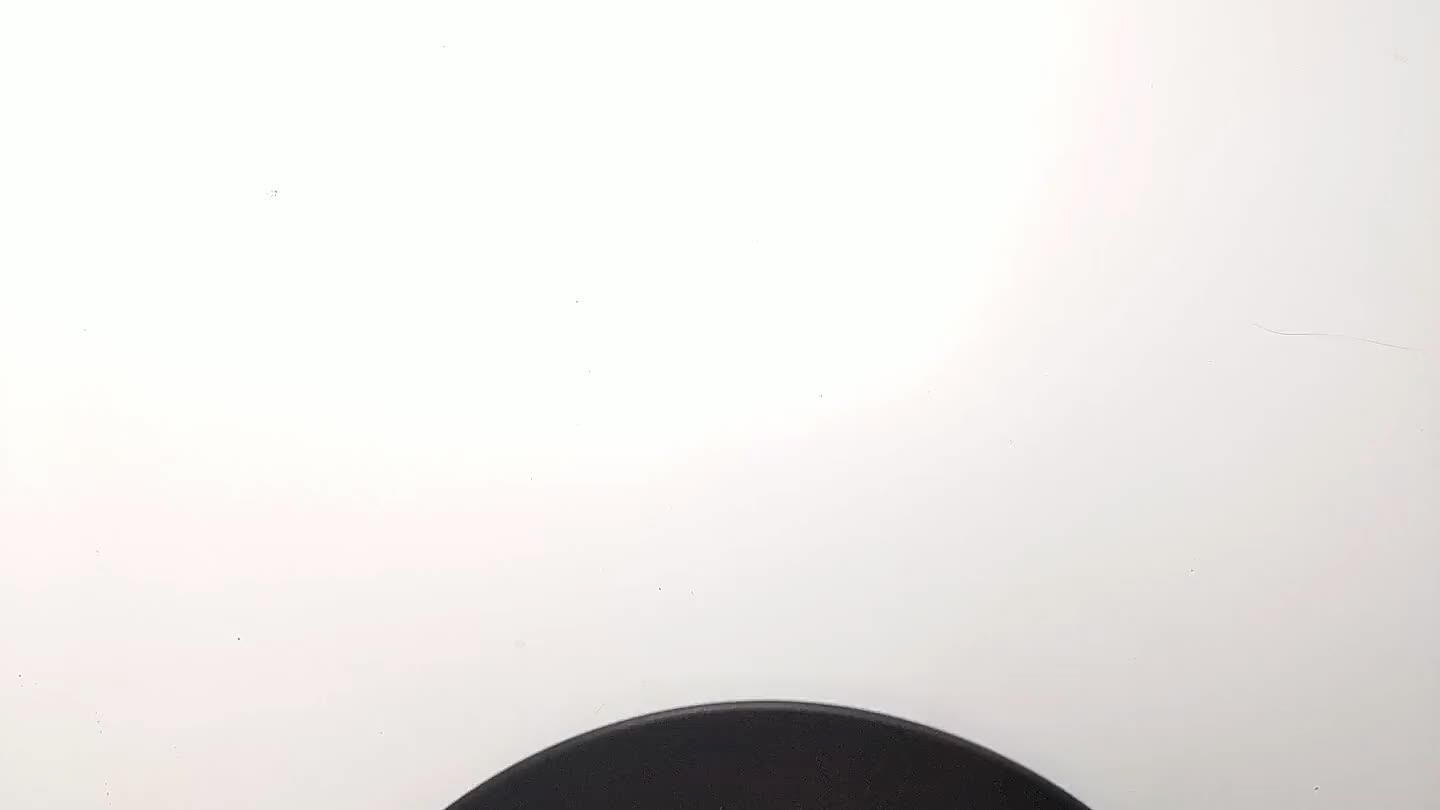 Toast one or two slices of wheat bread for each lunchbox.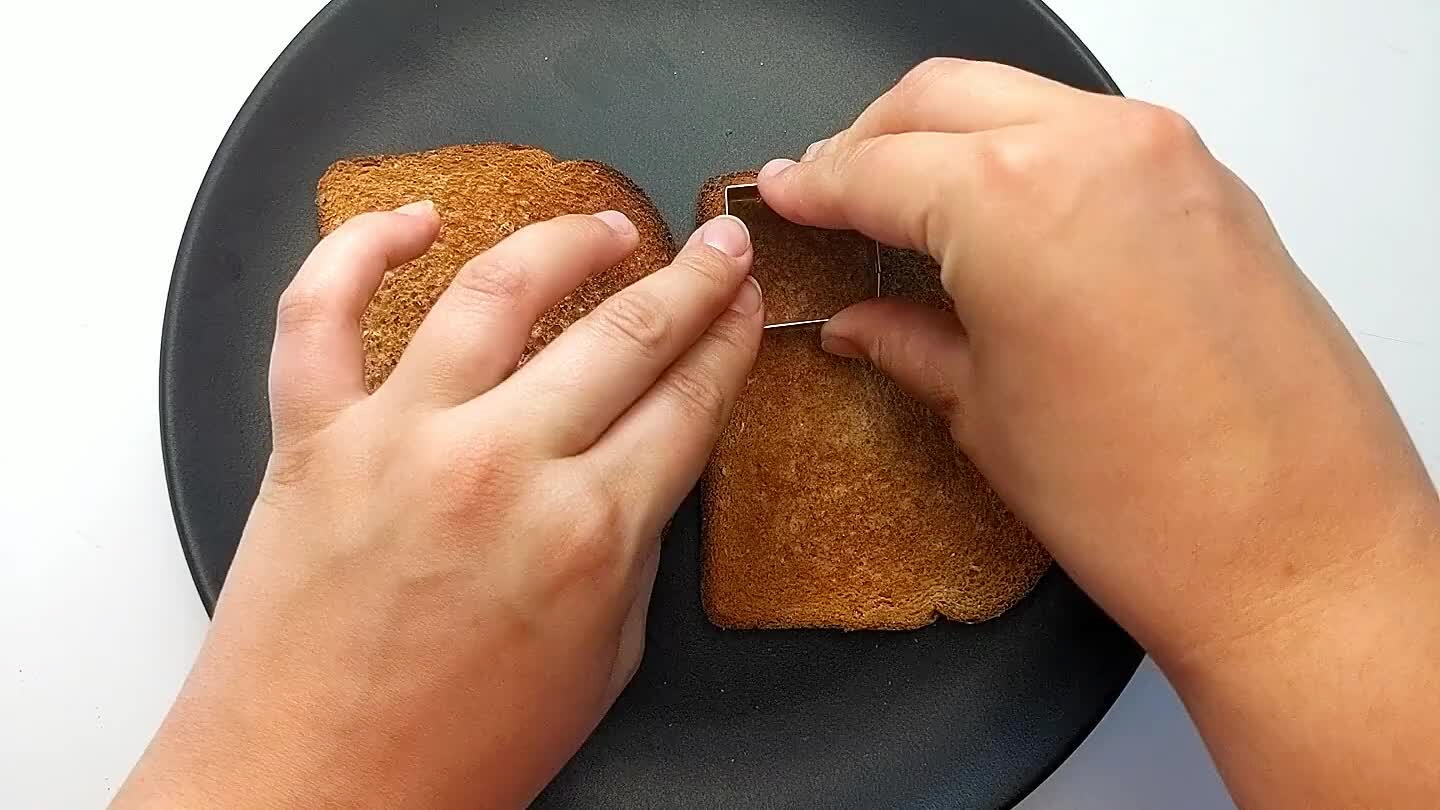 Use a small cookie cutter or a knife to cut the toast into about 2 inch squares.
Add the toast pieces to the lunch box.
Add the sweet potato chips and tomatoes to the lunch box.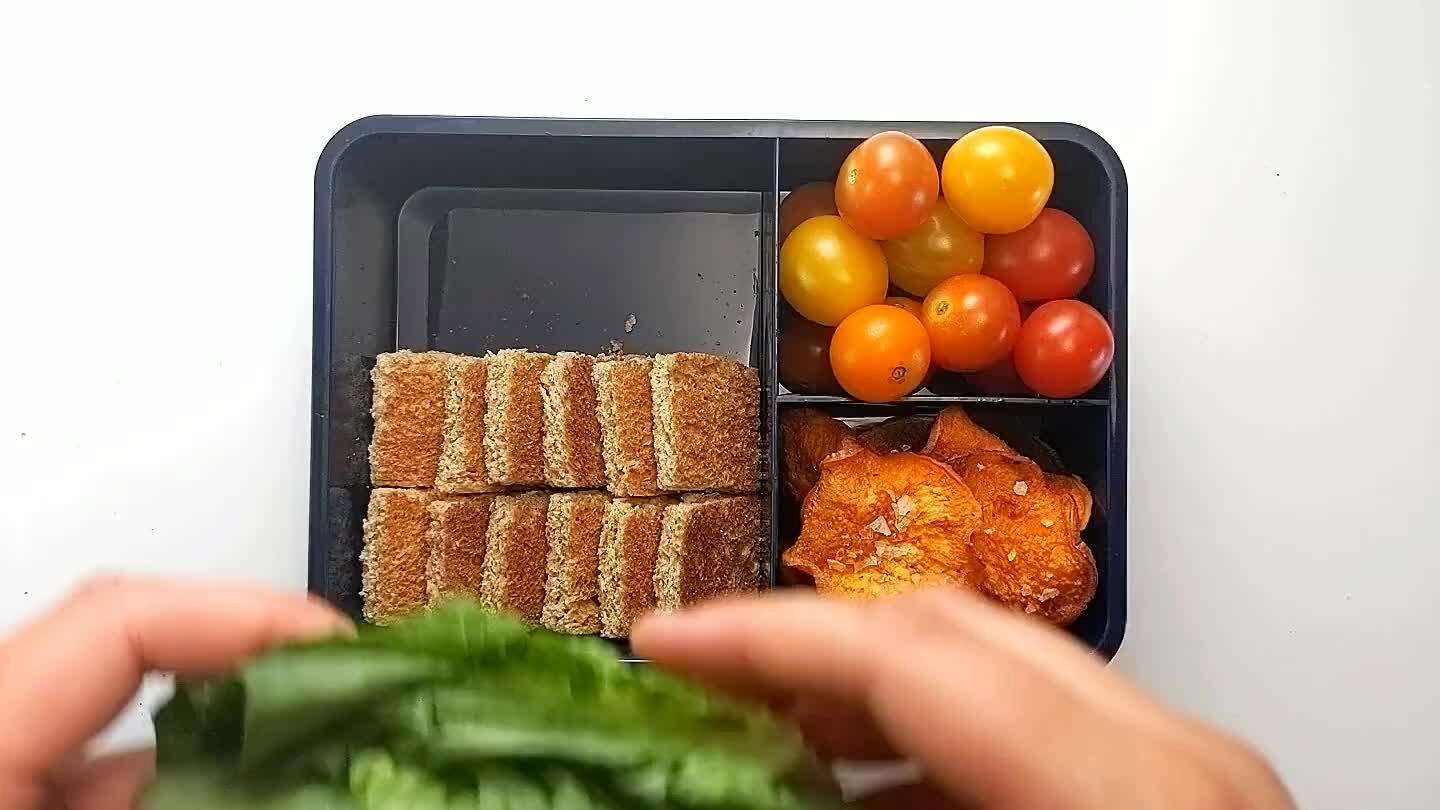 Add a few lettuce leaves and the bacon. Enjoy!
Comments