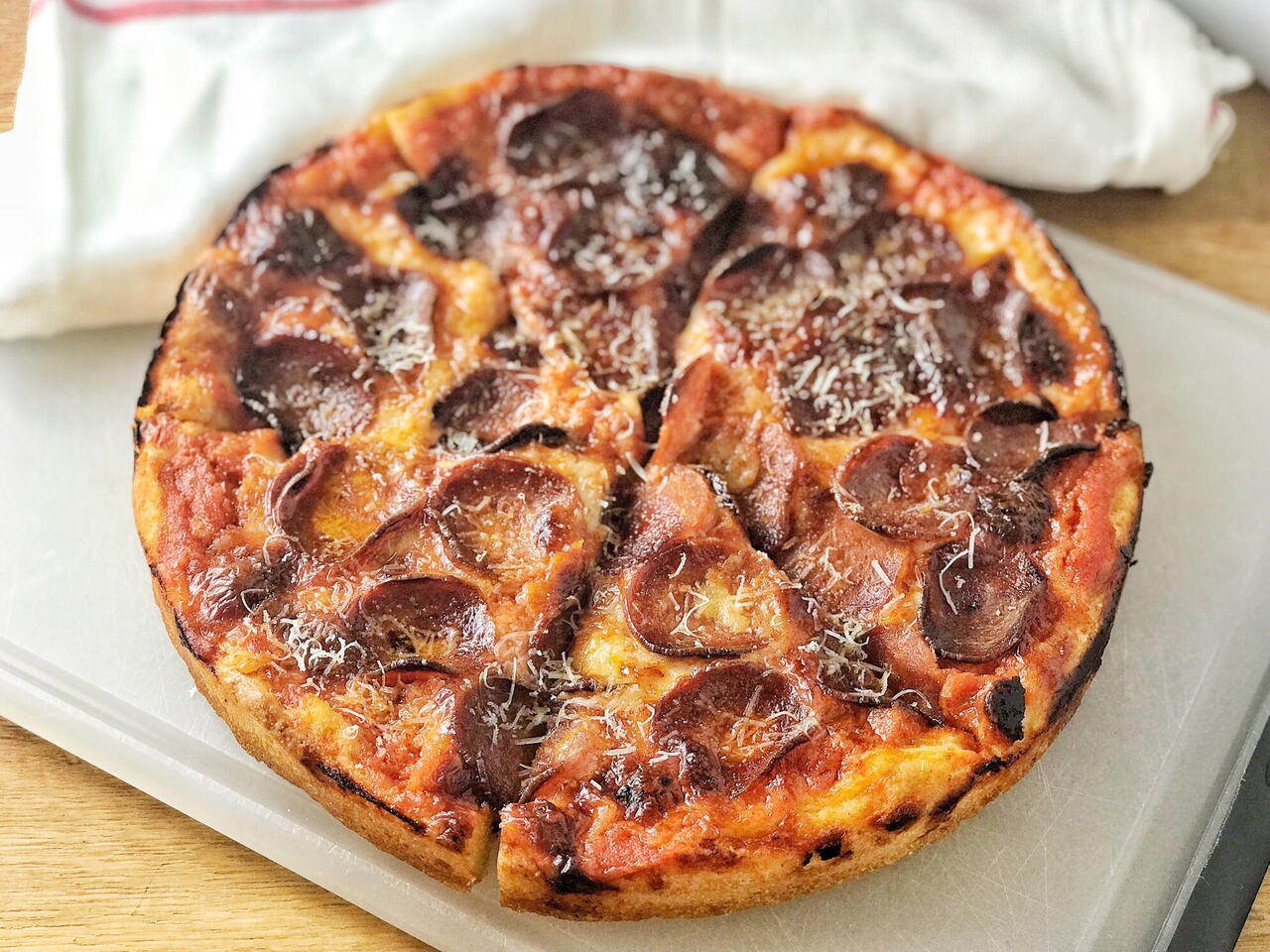 Recipe video made by Ryan
Published on 10/11/2017, viewed by 5317 , 6 Comments
I like pizza. But I'm picky. Making real pizza at home just doesn't do it for me. Deep dish though, I can totally do at home. Love this recipe.
What you will need
1/4 tsp salt
1/2 tsp sugar
1 1/2 tsp active dry yeast
170g warm water
60 g yellow cornmeal
220 g AP flour
28 oz tomato sauce
12 oz mozzarella
Whatever toppings you want
How to cook
Salt yeast sugar water
Dissolve salt, yeast and sugar in warm water. Stir in the flour and cornmeal.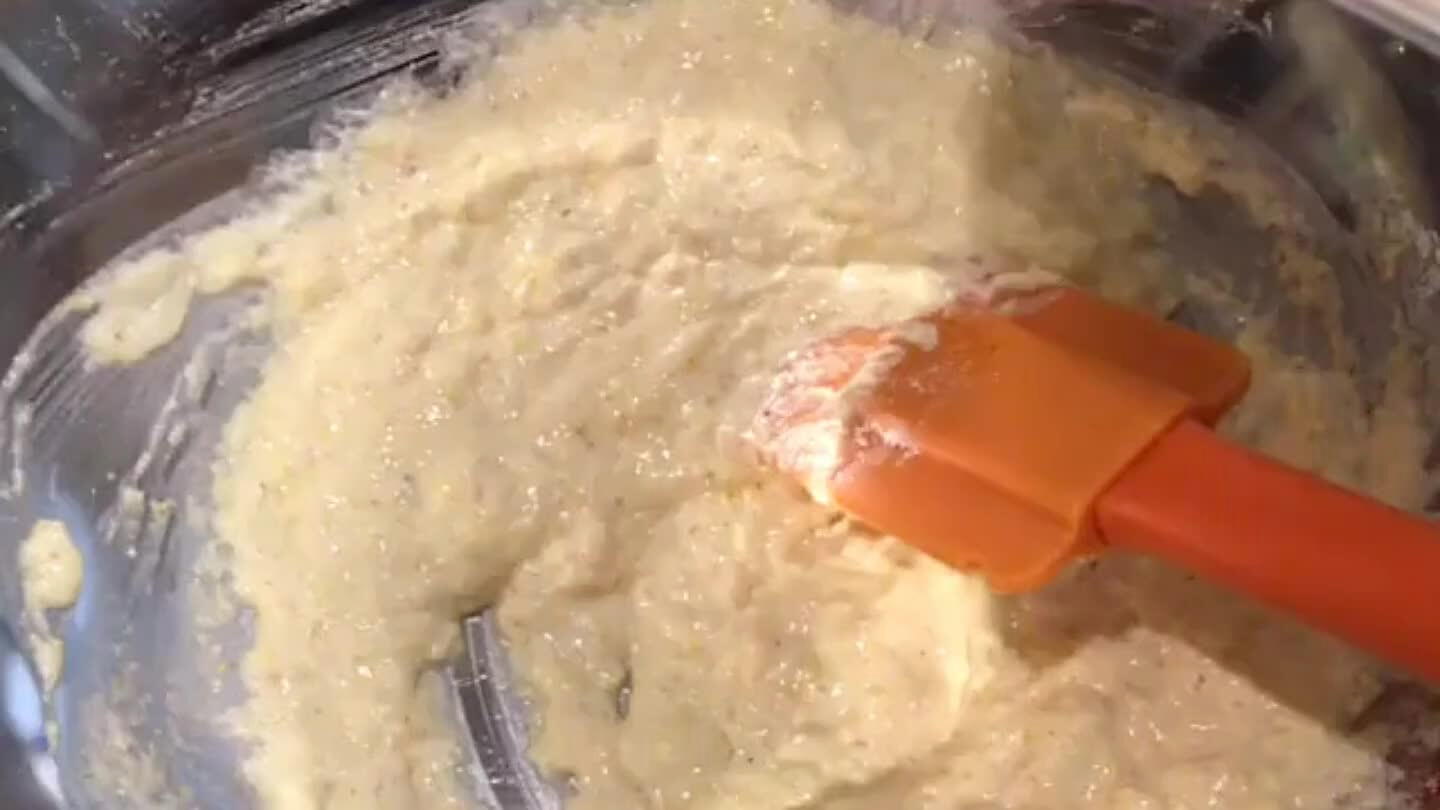 Knead the dough in the bowl until it comes together in a smooth ball.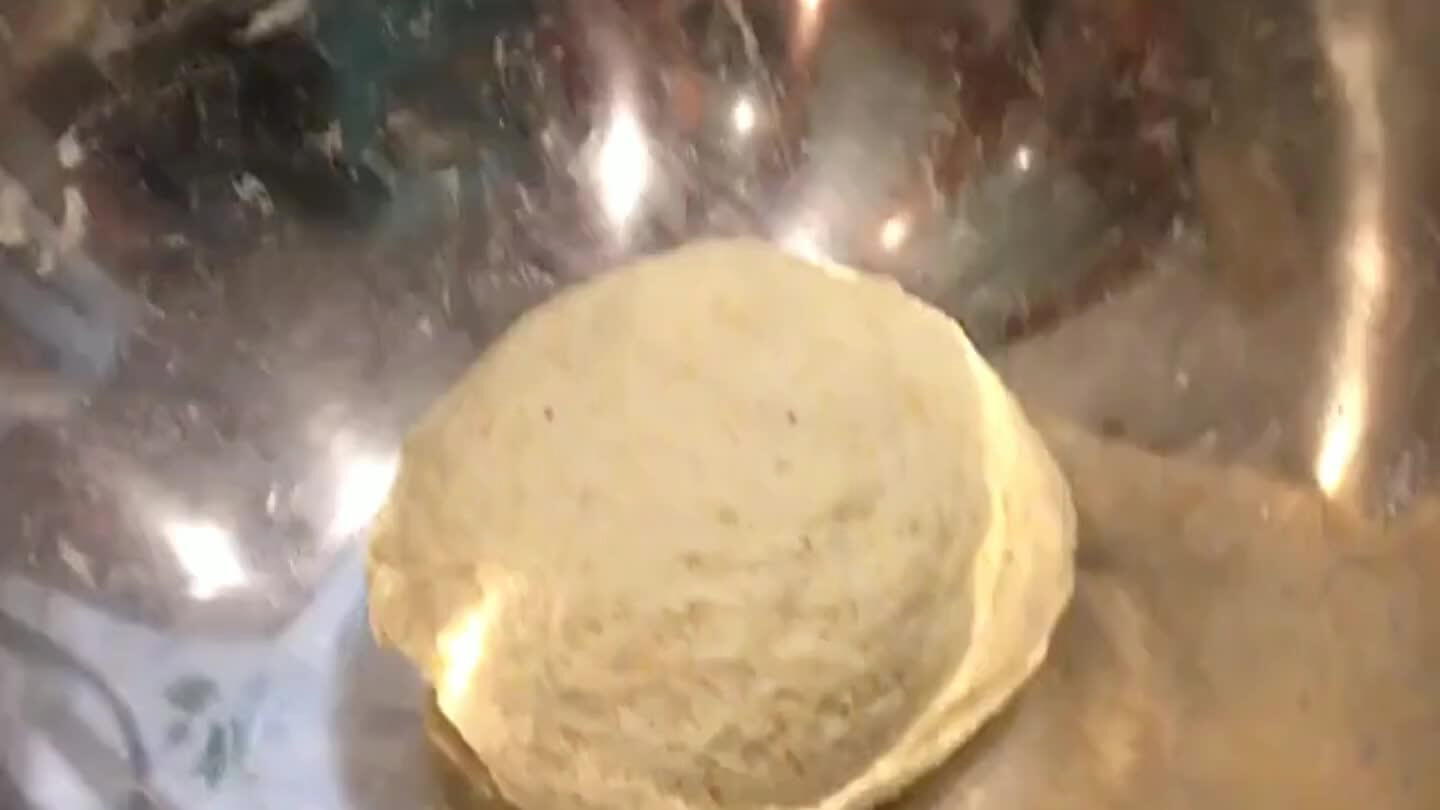 Add a little olive oil to coat the dough. Cover in plastic and set in a warm location for 1-2 hours or until doubled in size.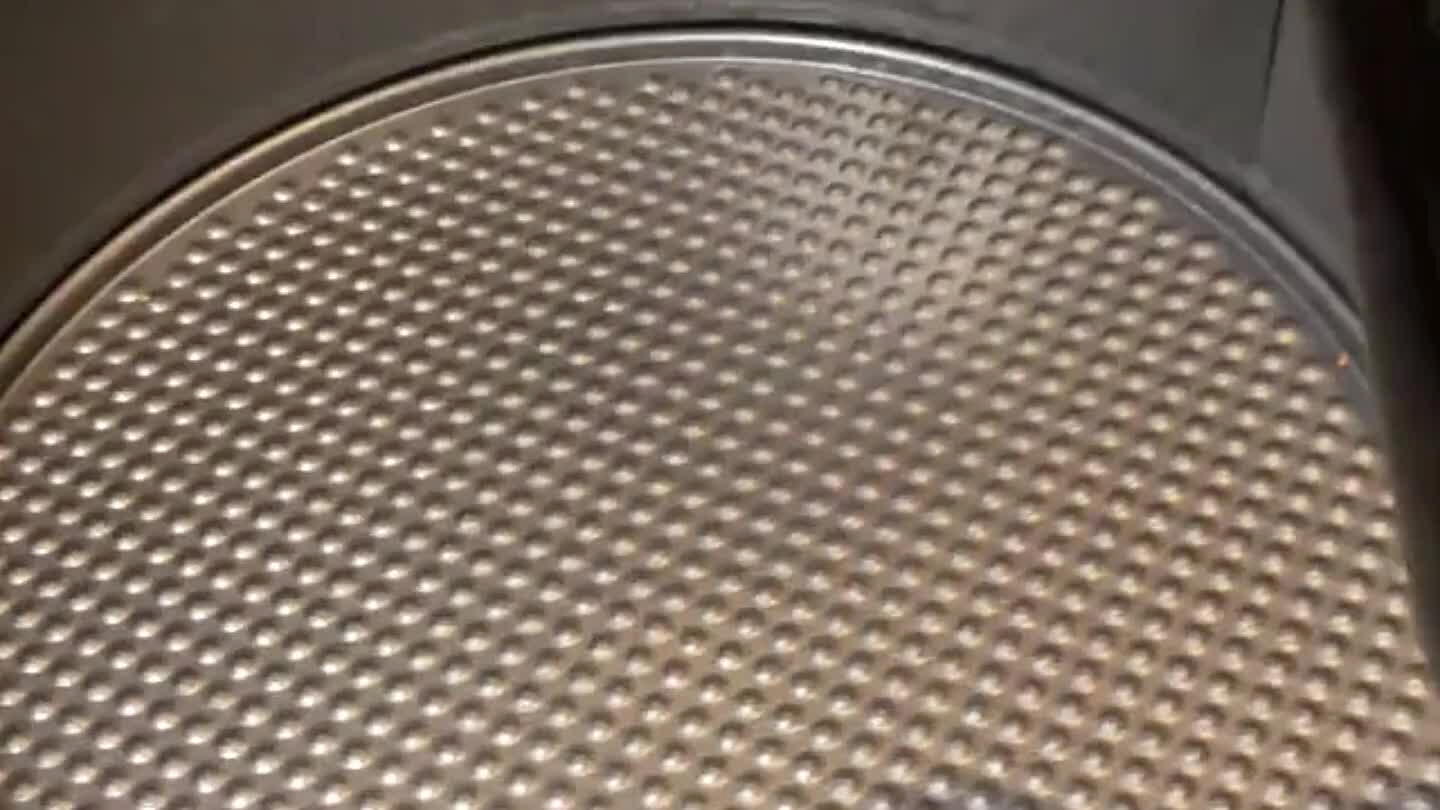 Preheat oven to highest temperature. Grease up a baking dish. 2x 12" springform pans here, but one big cast iron works great too.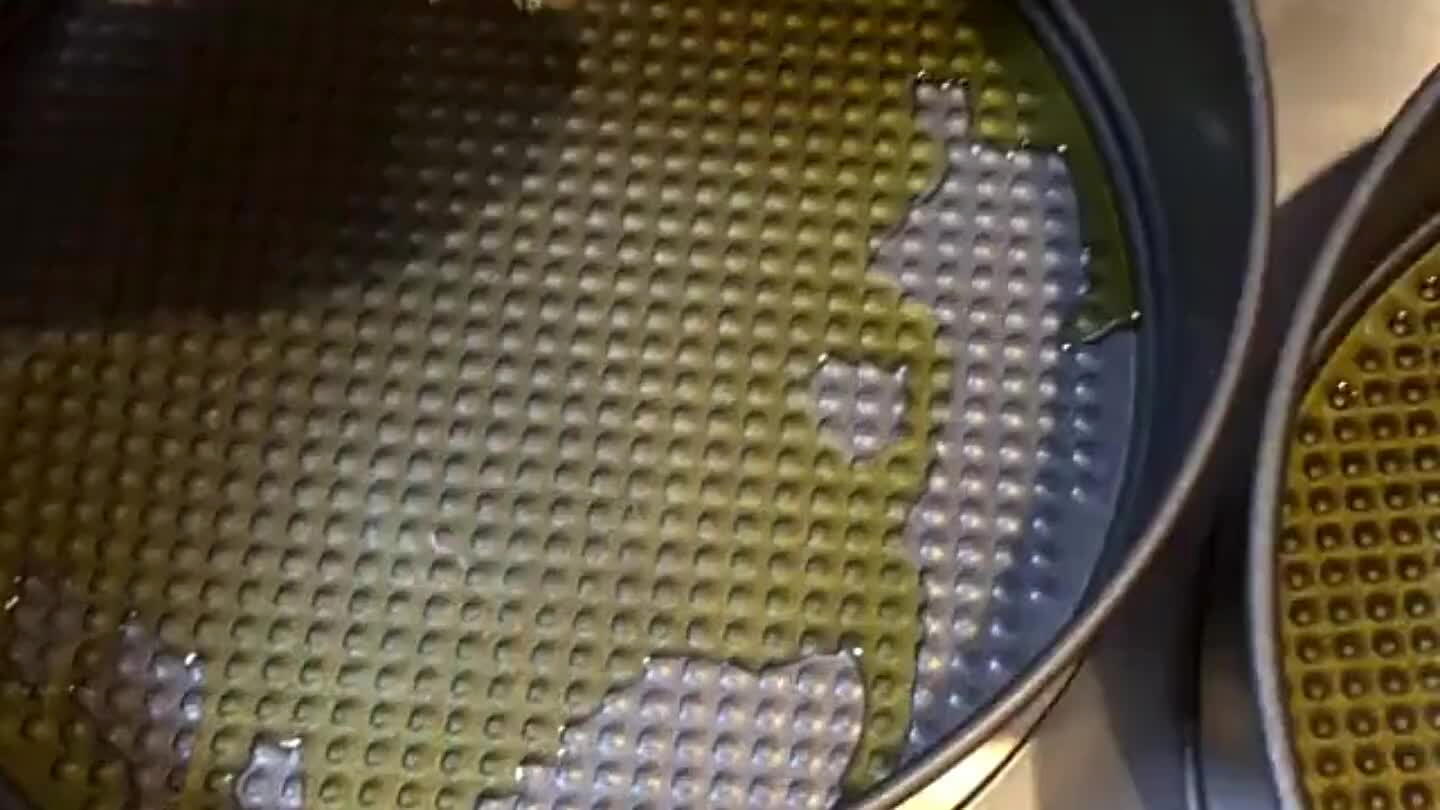 Spread the dough out in your pan. Squish it to the edges and up the sides about an inch or so.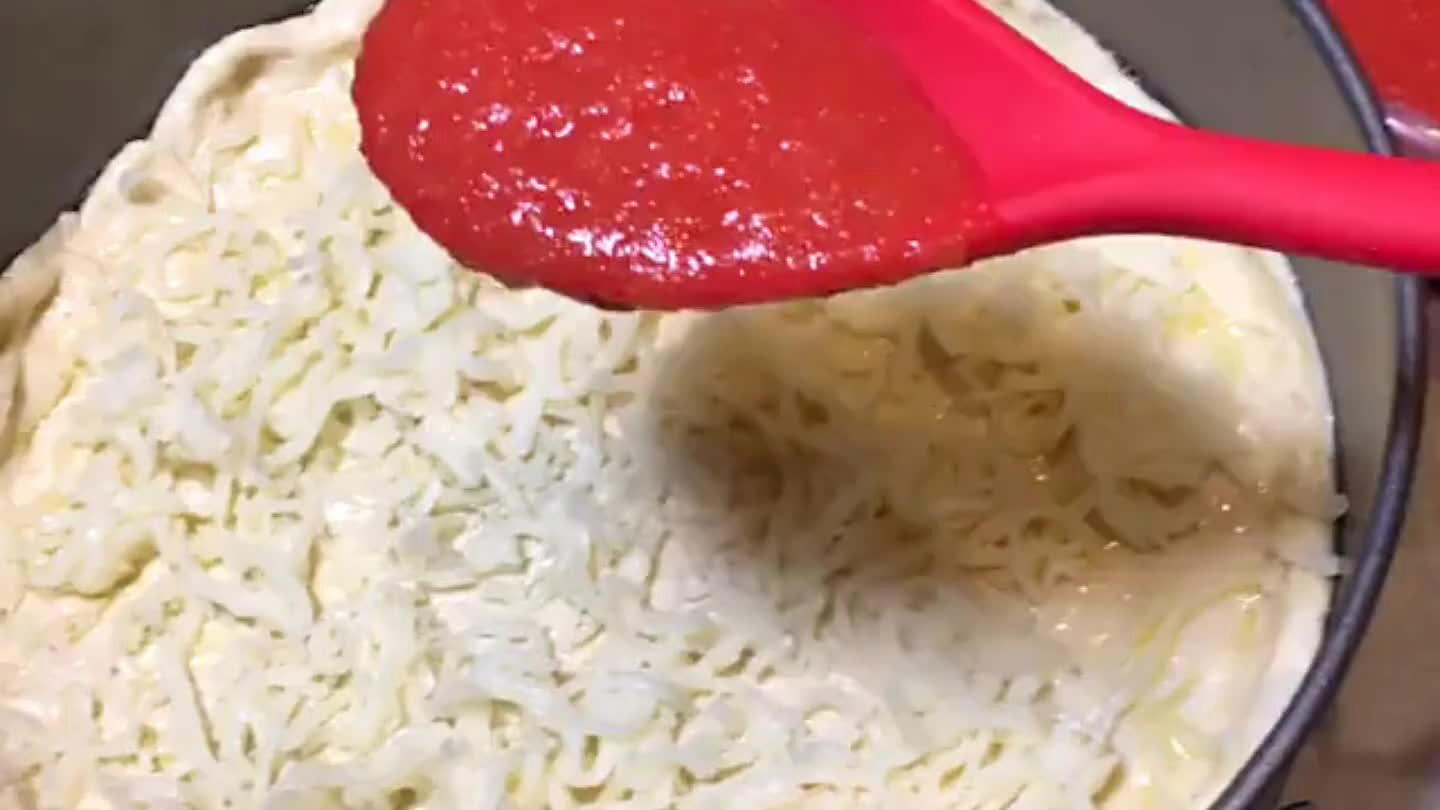 Add the toppings. Mozzarella first, then add any ingredients that you don't want burned (basil, etc.). Spread some tomato sauce over that. Add any ingredients that you do want to crisp up a bit. (Sausage, pepperoni, etc.)
Reduce temp. Bake 35 minutes.
Reduce oven temp to 450f. Bake for 35 minutes. Let it cool a few minutes before serving.
Comments