Delicious Chicken 65 Recipes
chicken 65 recipes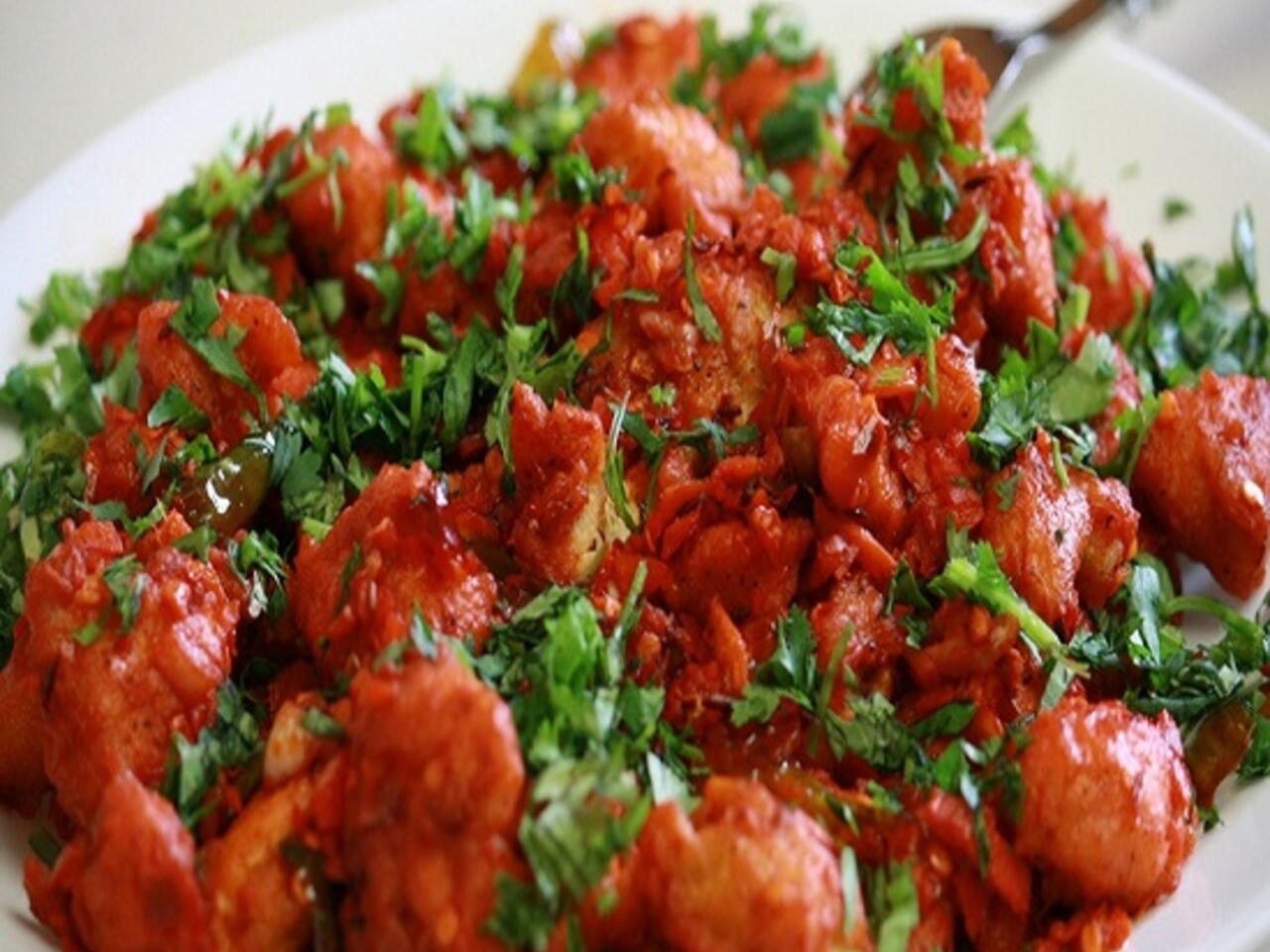 Recipe video made by bachelorrecipe
Published on 03/27/2019, viewed by 1655 , 0 Comments
This is a very popular recipe of non-veg eaters, and it is very popular among the people of India, but it also liked the foreigners too. Well, how many ways do we make chicken? Chicken Curry, Chicken Lollipop, Chicken Momos, Butter Chicken...... Etc. If we keep chicken 65 in the party, then it will make your party four moons. There is no time for it to eat, at any time you can eat breakfast time, lunch time, dinner time, or at the time of snacks.
What you will need
Chicken: 500 g (Boneless)
Egg: 1
All purpose flour: 50 gms
Corn Flour: 2 Tablespoons
Ginger garlic pest: 2 teaspoons
Black Pepper: 1 teaspoon
Turmeric Powder: 1 Tablespoon
Red Chilli: 1 Tablespoon
Cumin powder (Cumin): 1/2 teaspoon
Coriander Powder: 2 Tablespoons
Tomato Sauce: 3 Tablespoons
Soya Sauce
Garlic: 1
Green Chilli: 2 Tablespoons
Curry Leaf: 10-12
Salt
Oil
Lemon Juice: 2 Tablespoons
Green Onion Leaf: 1/2 Cup
Cashew nut
(Nutritional facts 138 calories, 10.31 g fat, 10.72 g carbohydrates, 9.65 g protein, 110 mg cholesterol, 884 mg sodium)
How to cook
1. First, wash the chicken thoroughly
First, wash the chicken thoroughly and take it in a bowl. And add flour, corn flour, ginger garlic paste, black pepper powder, turmeric powder, Chilli powder, cumin powder, coriander powder, egg and a little salt and mix it well.
Then cover it for 10 minutes.
Fry cashew nuts and fry the chicken
remove oil from any tissue paper
Once the chicken is fried, remove it from any tissue paper so that whatever extra oil is available can be removed.
pan and pour some oil in it
Now put the pan on the pan and pour some oil in it. When oil becomes hot, add curry leaves, finely chopped garlic and chillies.
add chilli powder, tomato sauce
Then add chilli powder, tomato sauce and soy sauce and cook it. Then add a little water to it.
put the chicken in it and mix it
Then put the chicken in it and mix it. Then add lemon juice, green onion and mix it and then add cashew nuts.
your chicken 65 is ready
And now your chicken 65 is ready, serve it with lemon, onions and chillies. Or if you want, you can also eat it after frying.
Suggestion For Chicken 65
After mixing the chickens in the chicken, after putting them in the fridge for a while, the spices is set in it and the chicken is well fried. In this cashew is optional, if you do not like, you do not put it. Fry the torch well.
Comments