Detroit-style Pizza Dough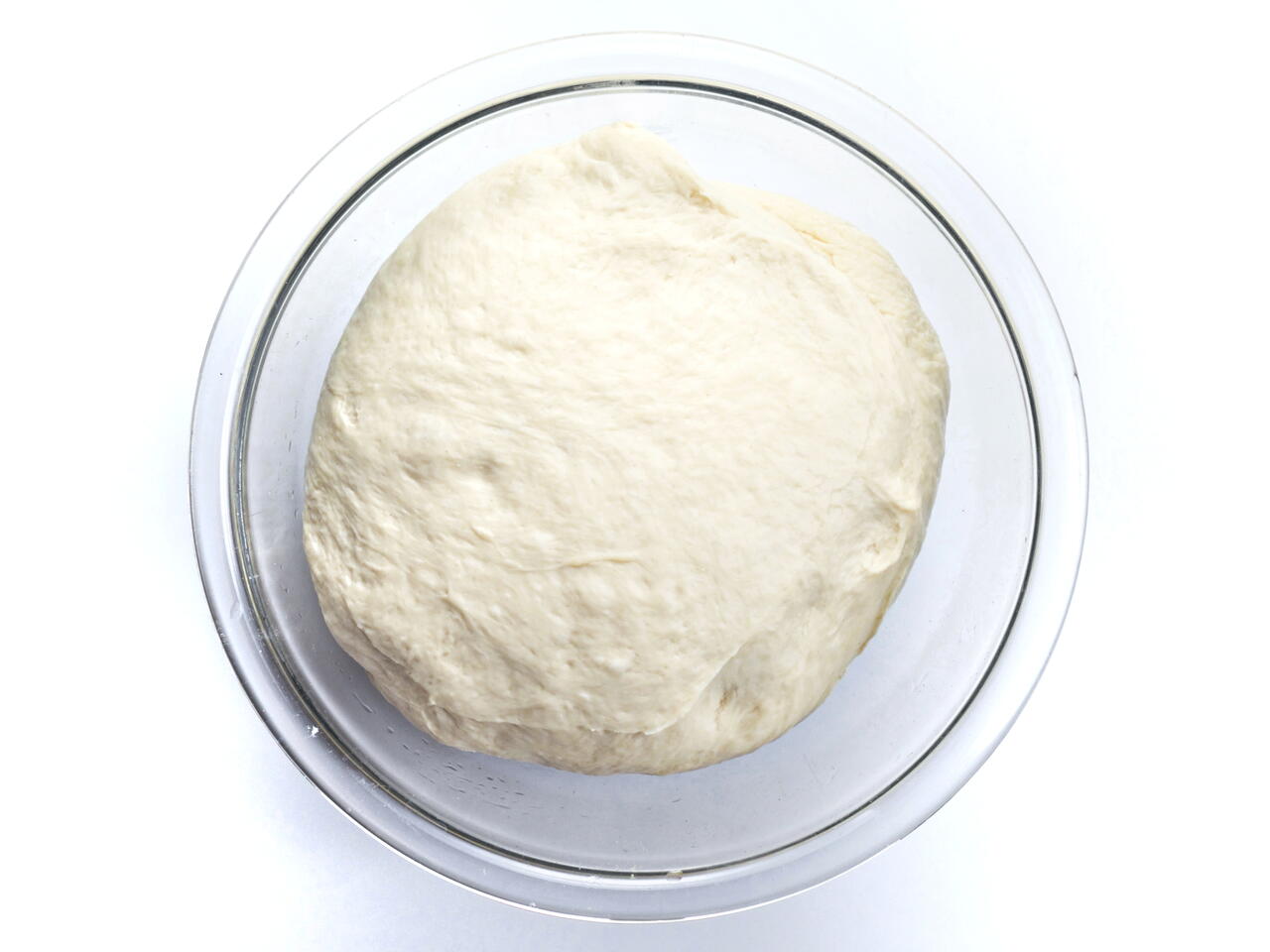 What you will need
220g water
5g instant yeast
9g salt
300g (2 1/2 cups) bread flour
(Nutritional facts 204 calories, 0.94 g fat, 40.93 g carbohydrates, 6.95 g protein, undefined mg cholesterol, 686 mg sodium)
How to cook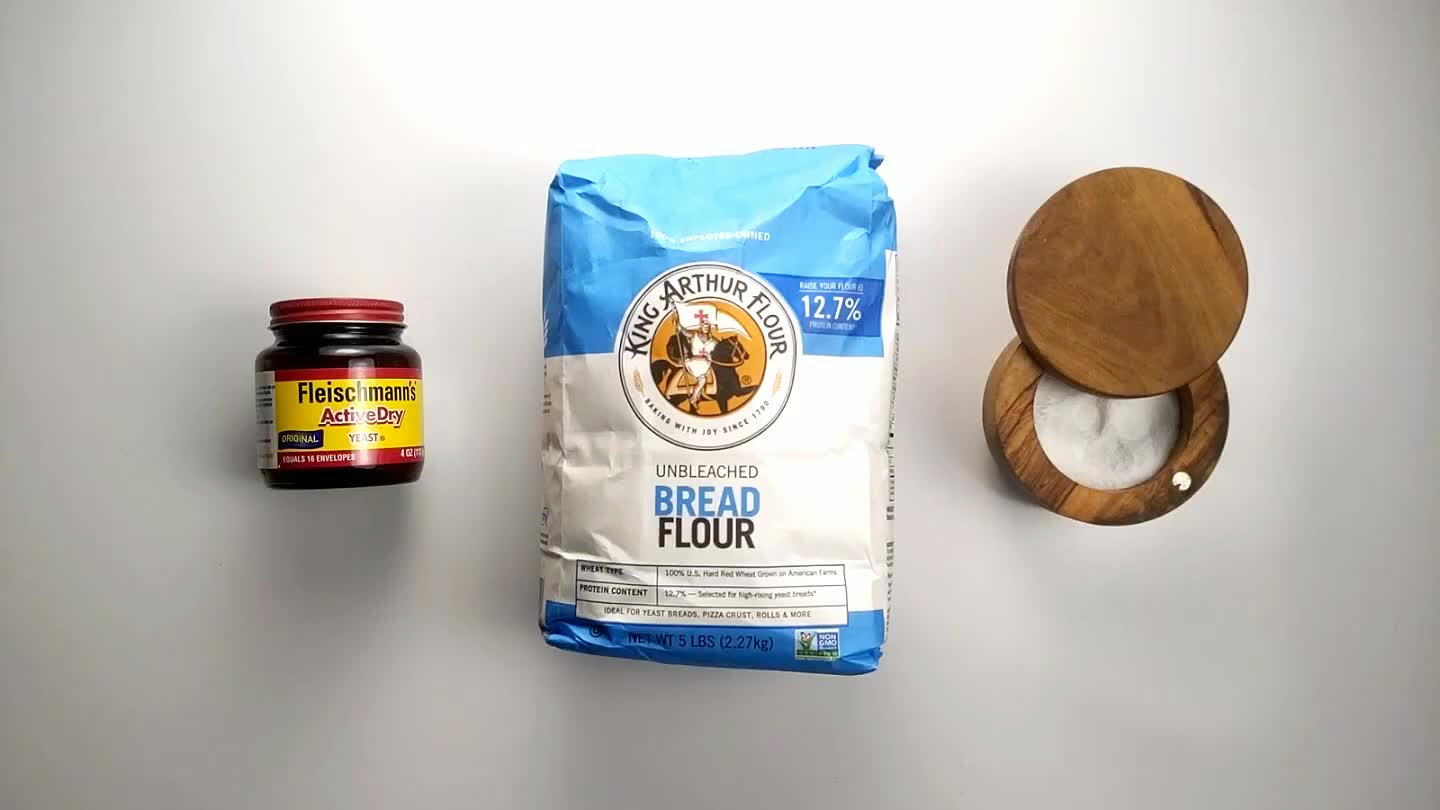 Gather up the yeast, bread flour and salt.
Run a faucet over your wrist and adjust the temperature until it feels just slightly warm. This should be a good temperature to get the yeast active. Collect about 2 cups of this warm water.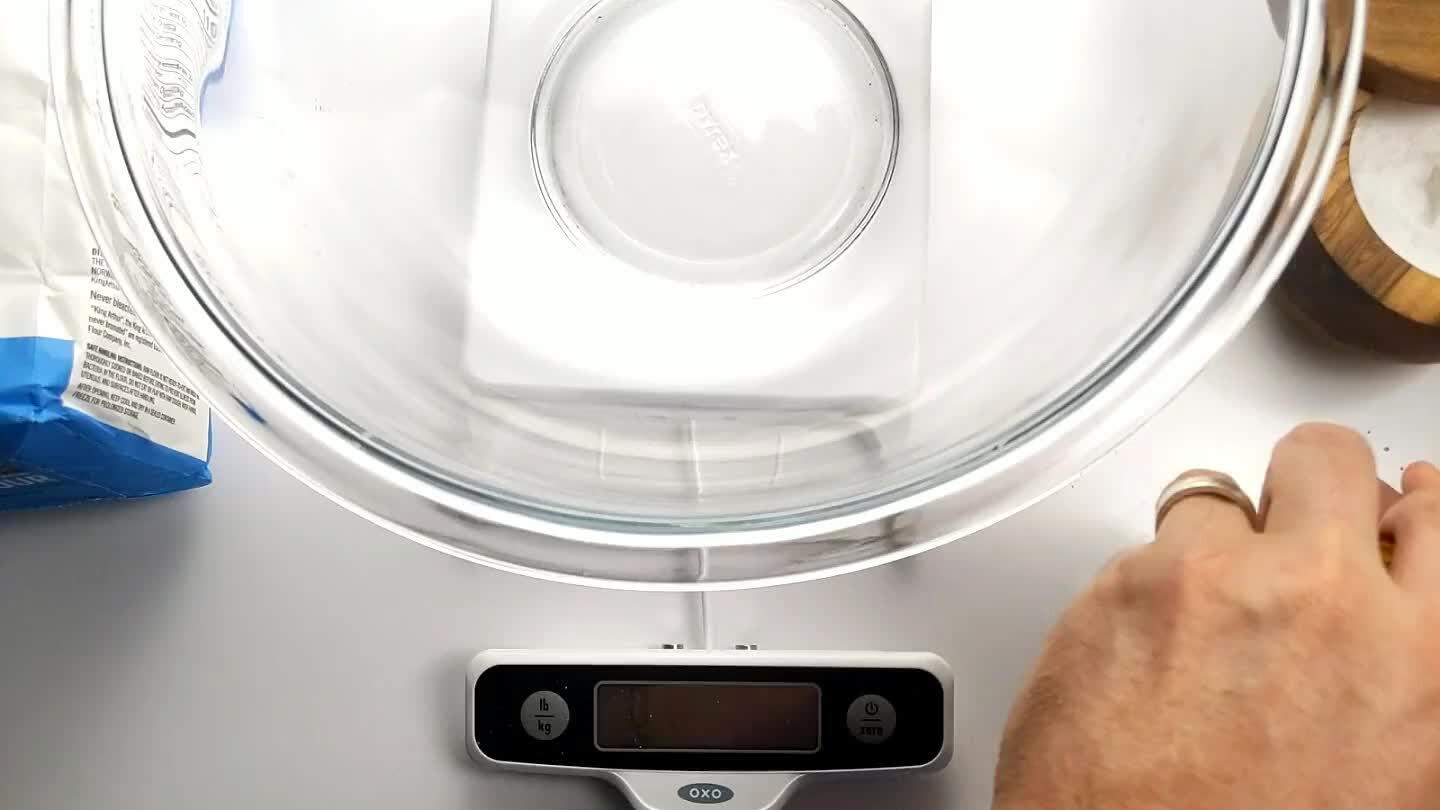 Place the yeast in a large mixing bowl. A kitchen scale is very convenient here. If the scale's capacity is high enough, you can just hit the tare button after each ingredient. Also, measuring by weight is much more accurate with flour.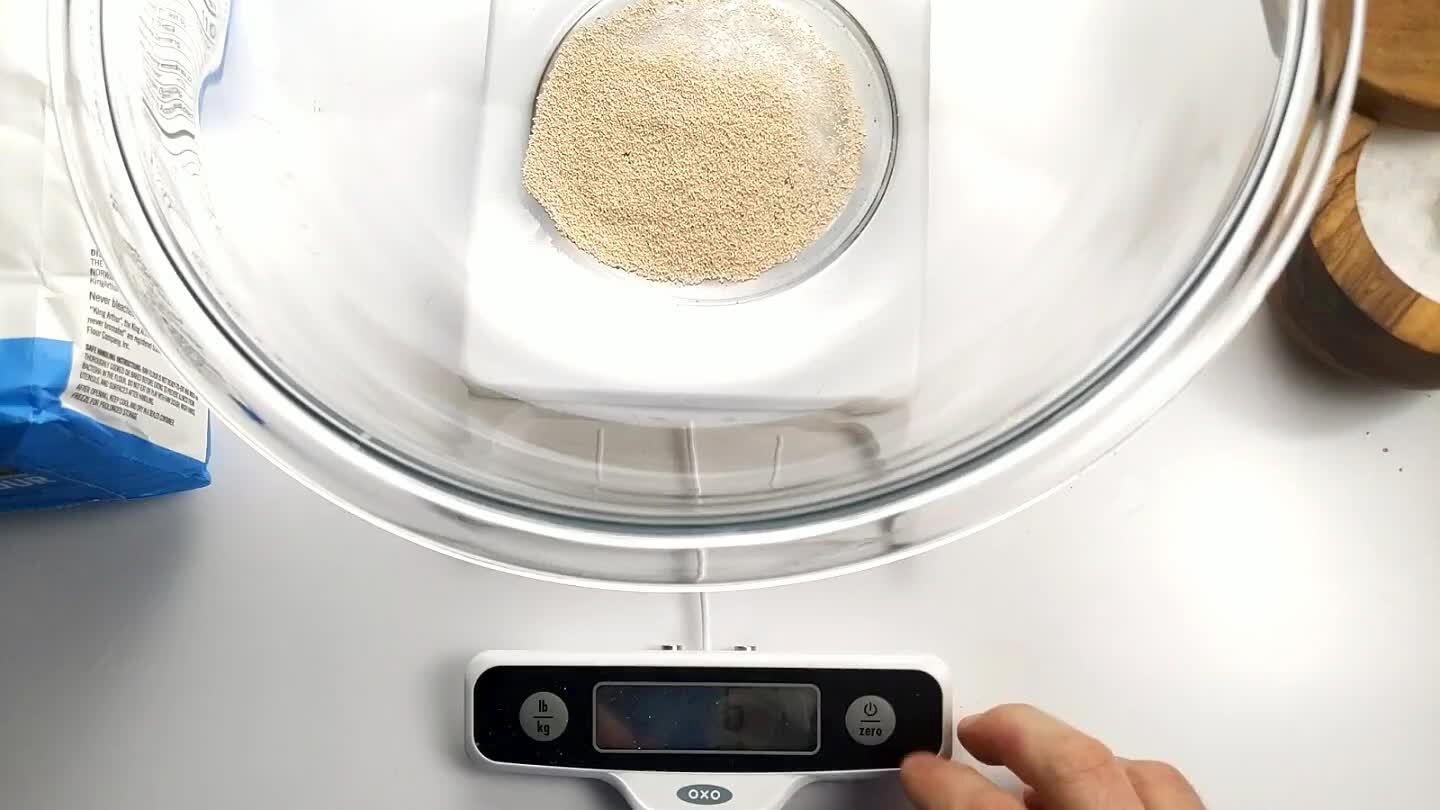 Add the salt.
Pour in about 220g of the warm water.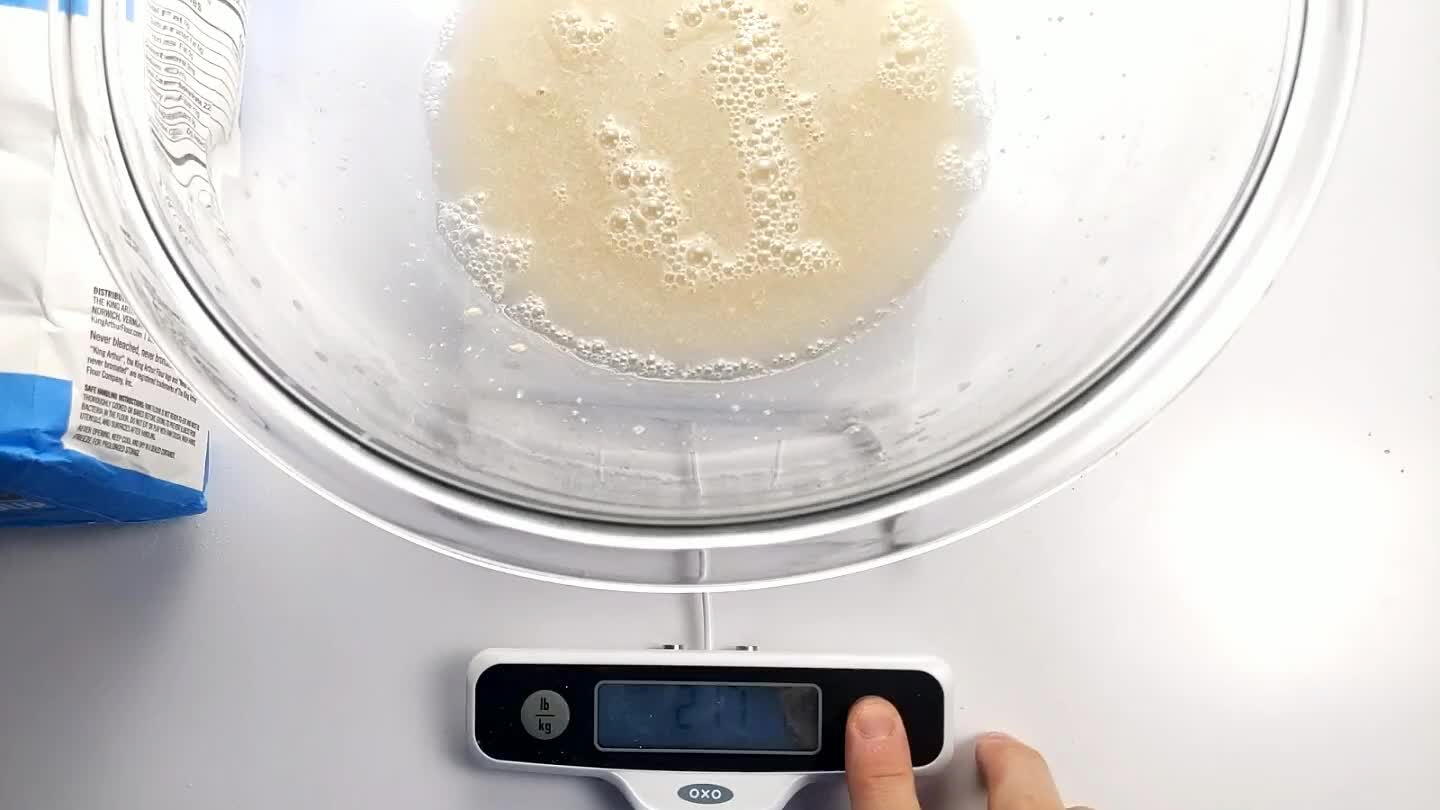 Add the bread flour.
Mix the flour into the liquids, working it together to form a moist dough.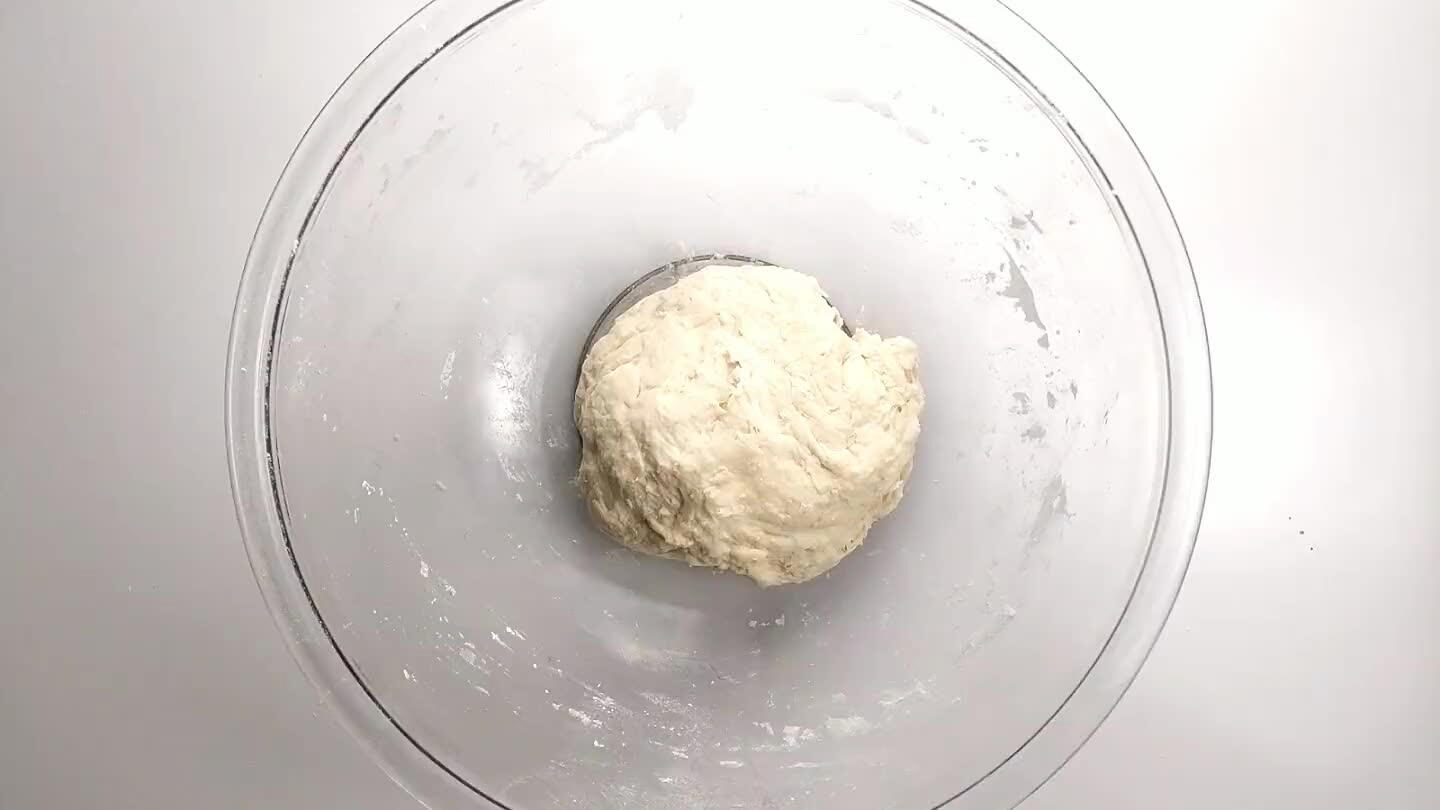 Once the dough comes together, cover it with a towel and set it aside for 10 minutes.
Set a timer for 5 minutes and start kneading. Just grab one edge of the dough ball, stretch it out and fold it back over into the main dough repeatedly.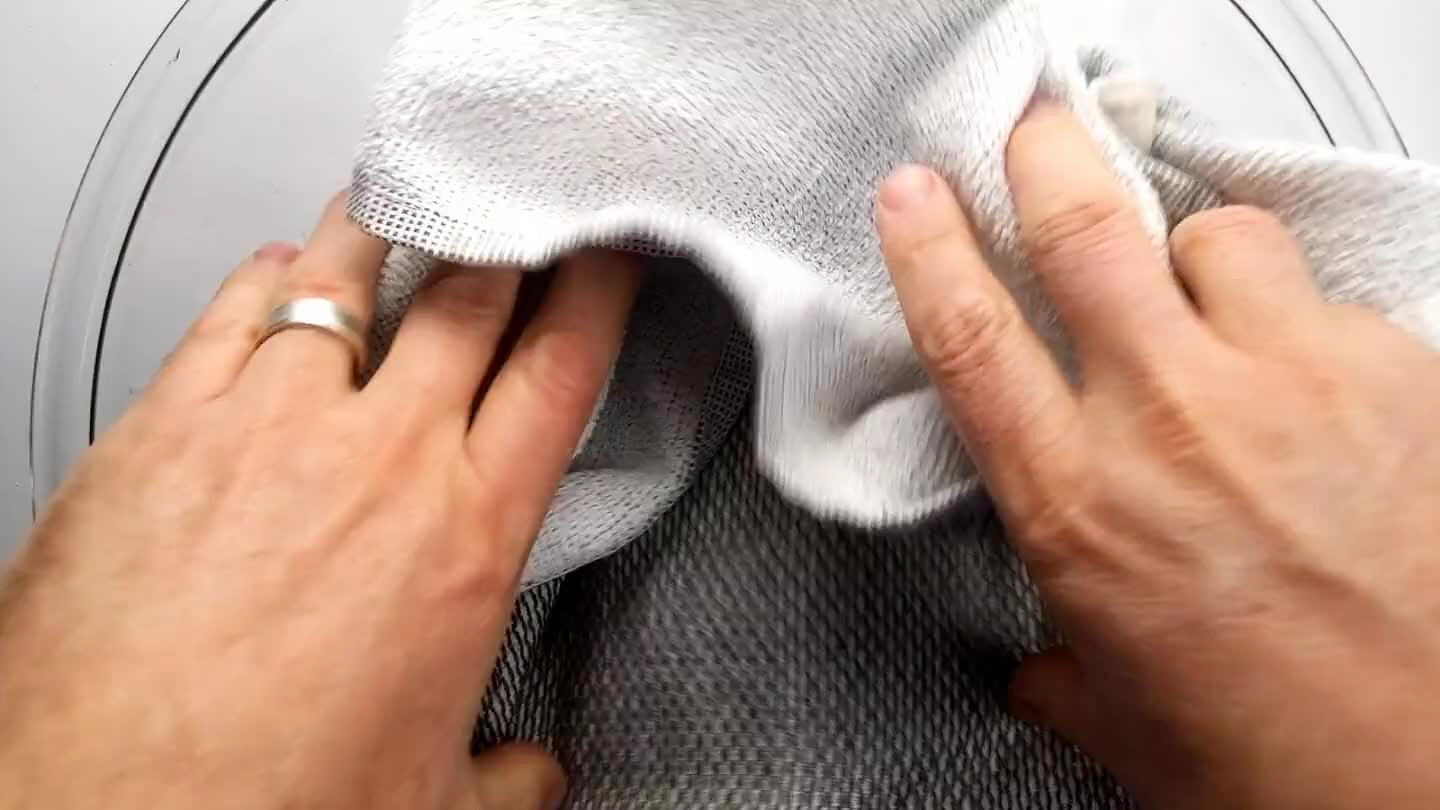 Cover the dough again and set it aside for 90-120 minutes or until it has doubled in volume. The time depends mostly on the temperature. If it's hot in your kitchen, the dough should rise quickly. If it is cold in your kitchen, the dough will rise more slowly.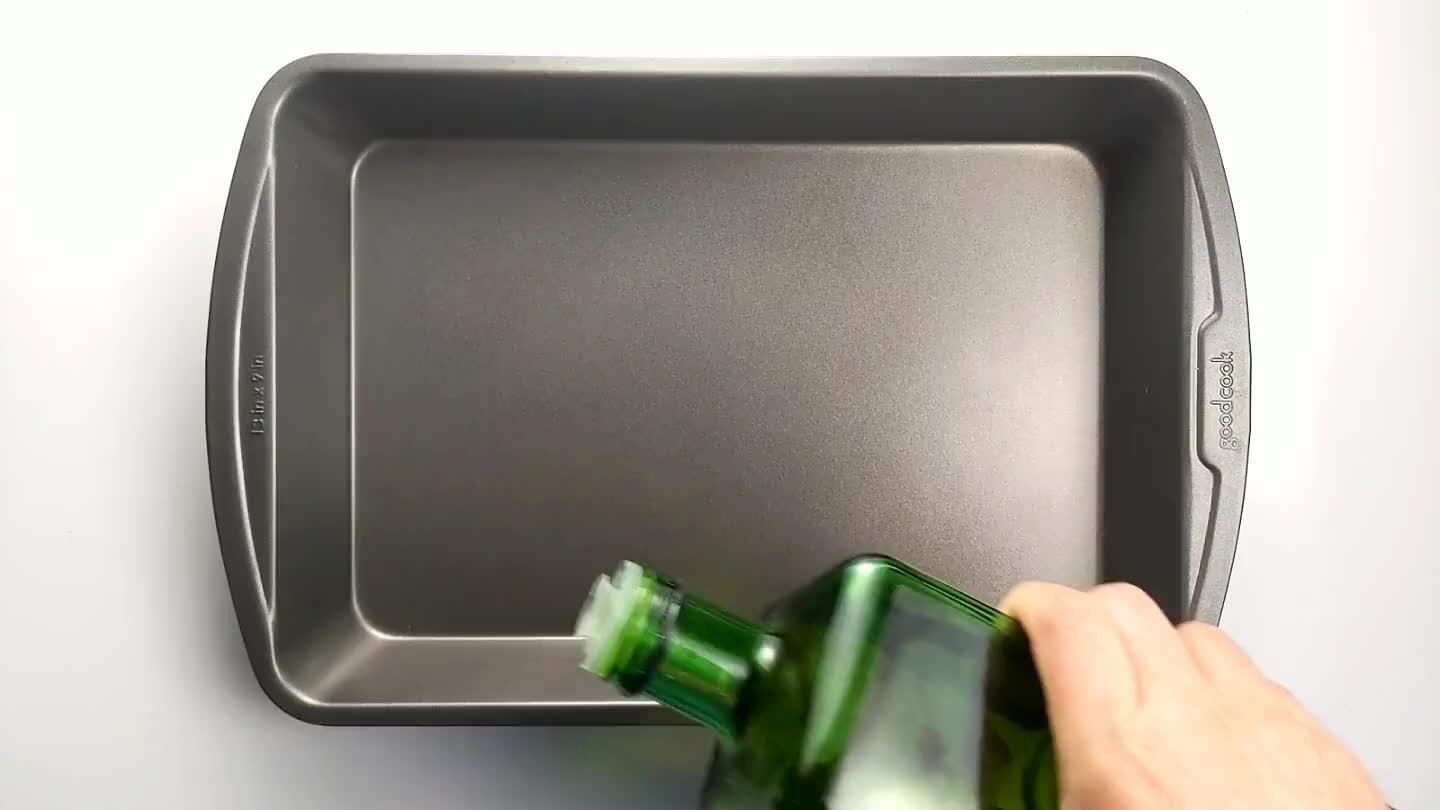 When the dough is ready, fluffy, stretchy and full of air, grease up a standard 9" x 13" casserole dish. I prefer a metal baking dish because it should make for a crispier crust. If you've made this recipe a few times and you're ready to take it to the next level, you can find pans specifically designed for detroit-style pizza online.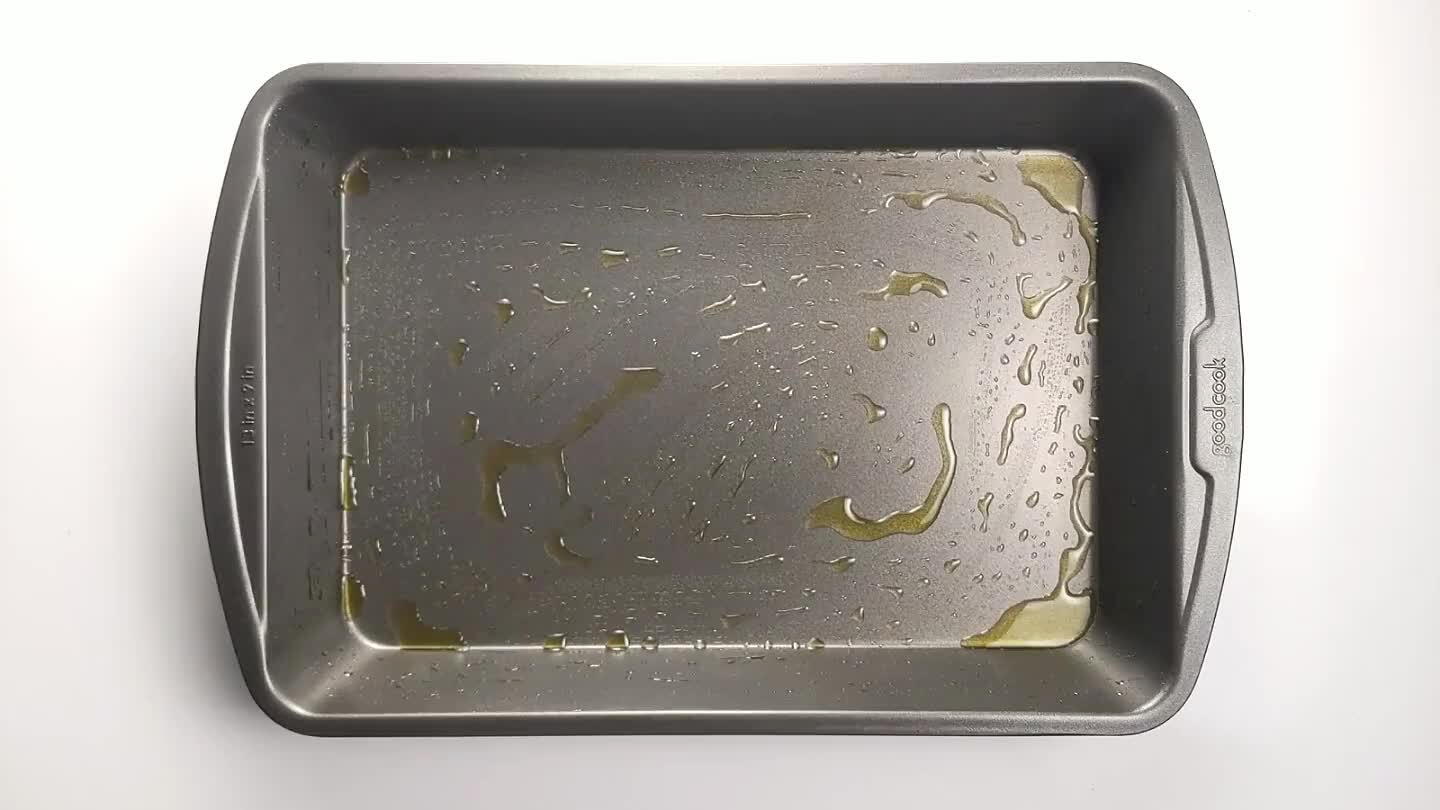 Place the dough in the baking dish and gently stretch it out to the edges. It might take a little teasing to get it to relax to the edges, just keep at it.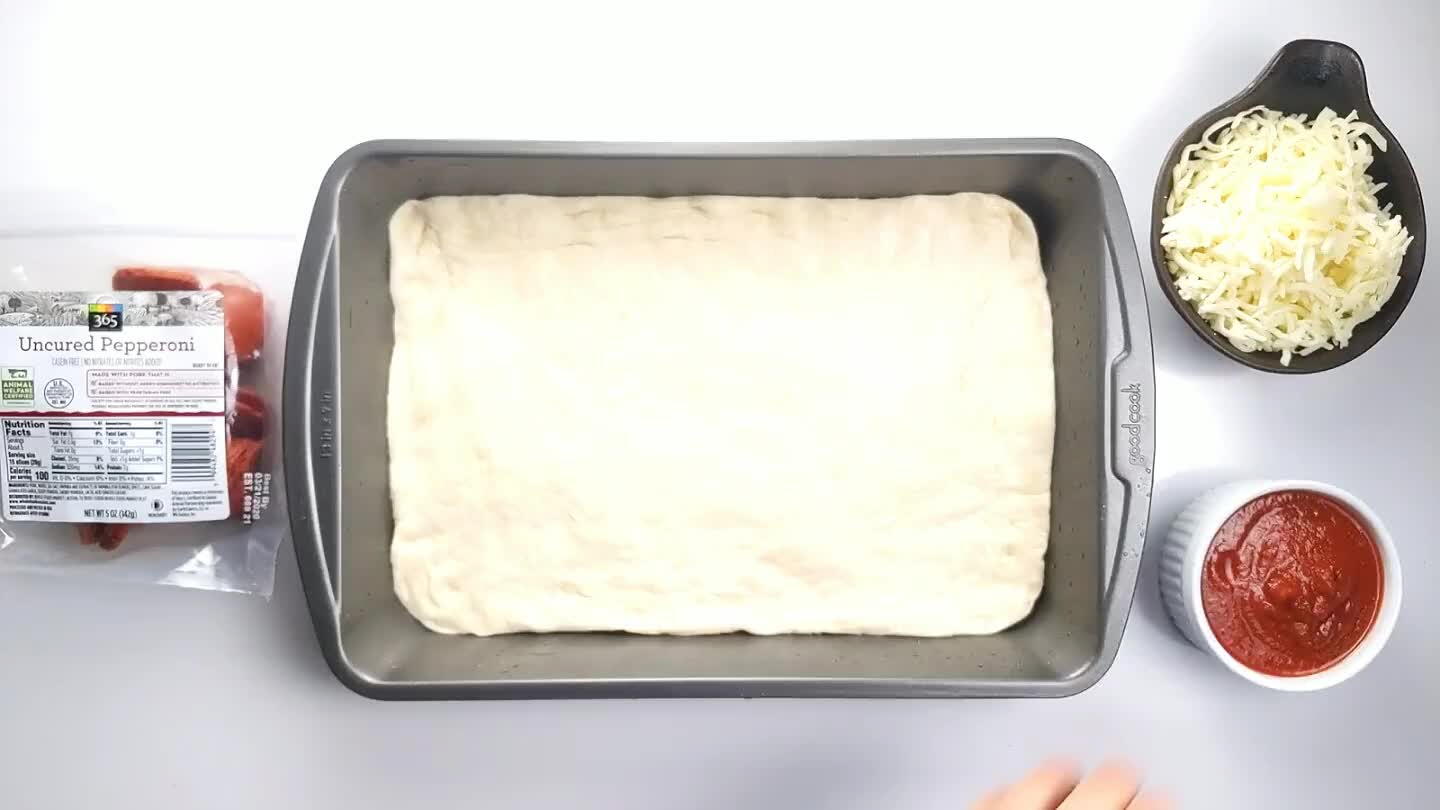 Add your toppings. One important characteristic of this type of pizza is a crispy rim of cheese around the edges. To get this effect, it's important to add the cheese all the way to the edges.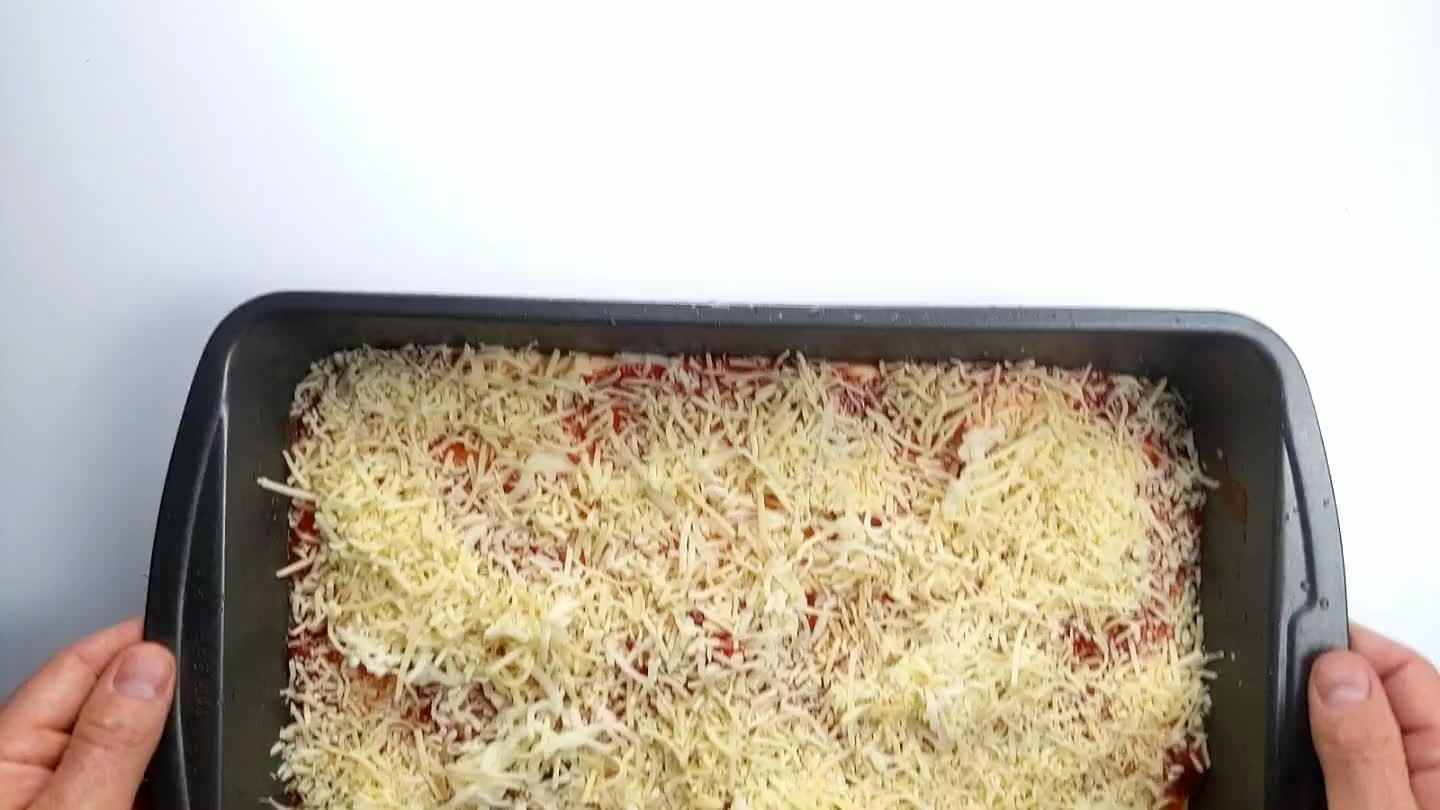 Like most pizza doughs, this dough does well with high heat. Crank up your oven as high as it will go. Most ovens top out at 500°F. Bake for about 15-25 minutes. The cheese should be dark and crispy around the edges.