Easy 15-minute Cranberry Sauce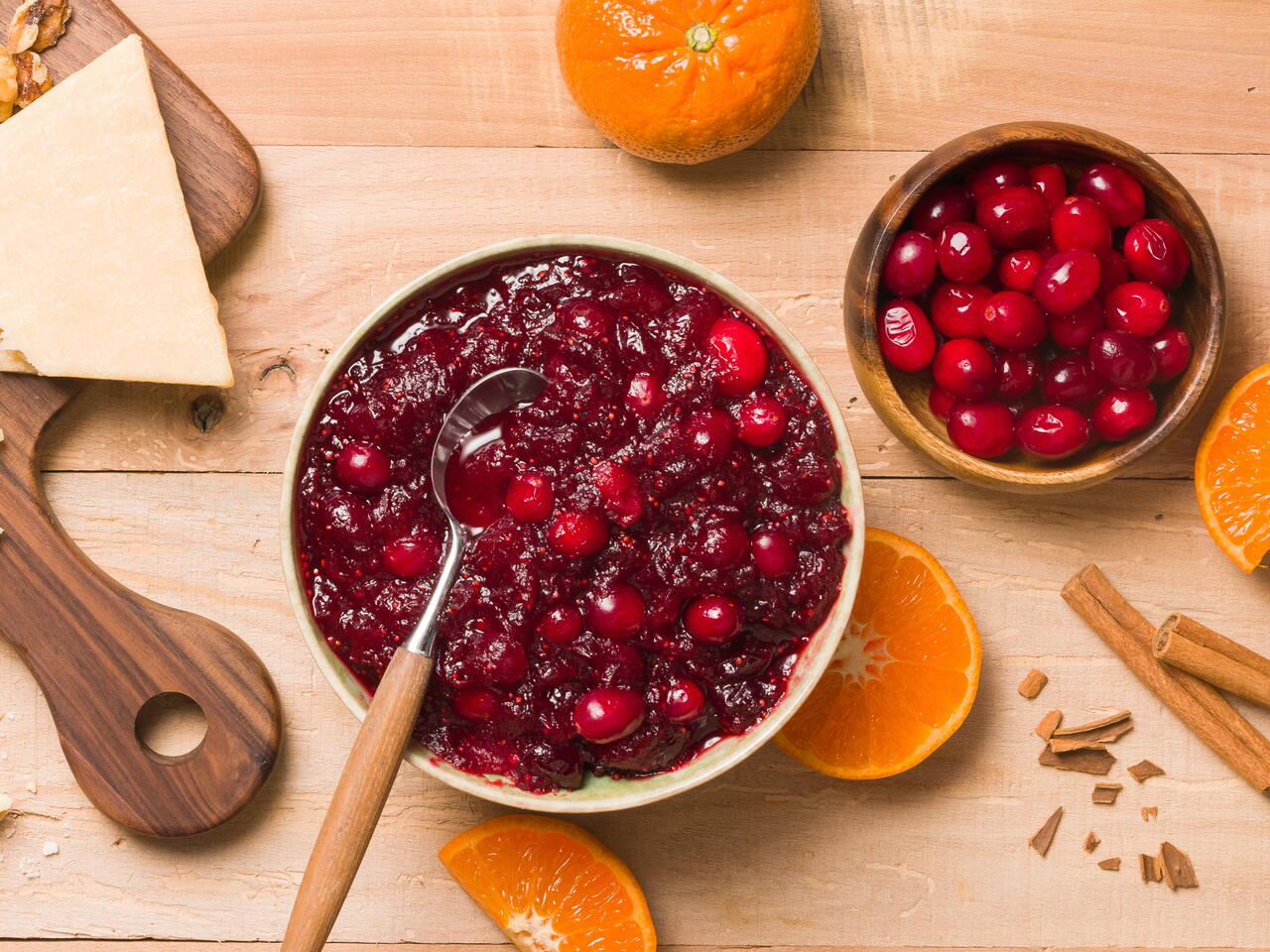 12 portions
20m
Add a pop of color to your table any time of year with this tart cranberry sauce. Make it seasonal with a pinch of ground cinnamon or cloves. You can switch it up and customize it to your meal and palate. It's marvelous as a side dish or a topping!
What you will need
12 oz Fresh Cranberries
2 Tangerines
1/2 cup Raw Honey
1/2 cup Pure Maple Syrup
1 tsp Vanilla Extract
2 Cinnamon Sticks, optional
(Nutritional facts 75 calories, 0.18 g fat, 18.76 g carbohydrates, 0.33 g protein, 0 mg cholesterol, 6 mg sodium)
How to cook
In a heavy-bottomed saucepan, add cranberries and heat on medium-high. Add in the zest of the citrus and squeeze in citrus juice. Stir and cook for 5 minutes. Cranberries will start to pop. Mash them to the side of the pan with a fork as they soften.
Pour in honey and maple syrup. Turn heat to medium and stir occasionally. Cook another 10 minutes, popping the cranberries by mashing them as they cook.
Turn heat off and stir in vanilla. If desired, add in two cinnamon sticks. Sauce will thicken as it cools. Serve warm and store leftovers in the refrigerator!