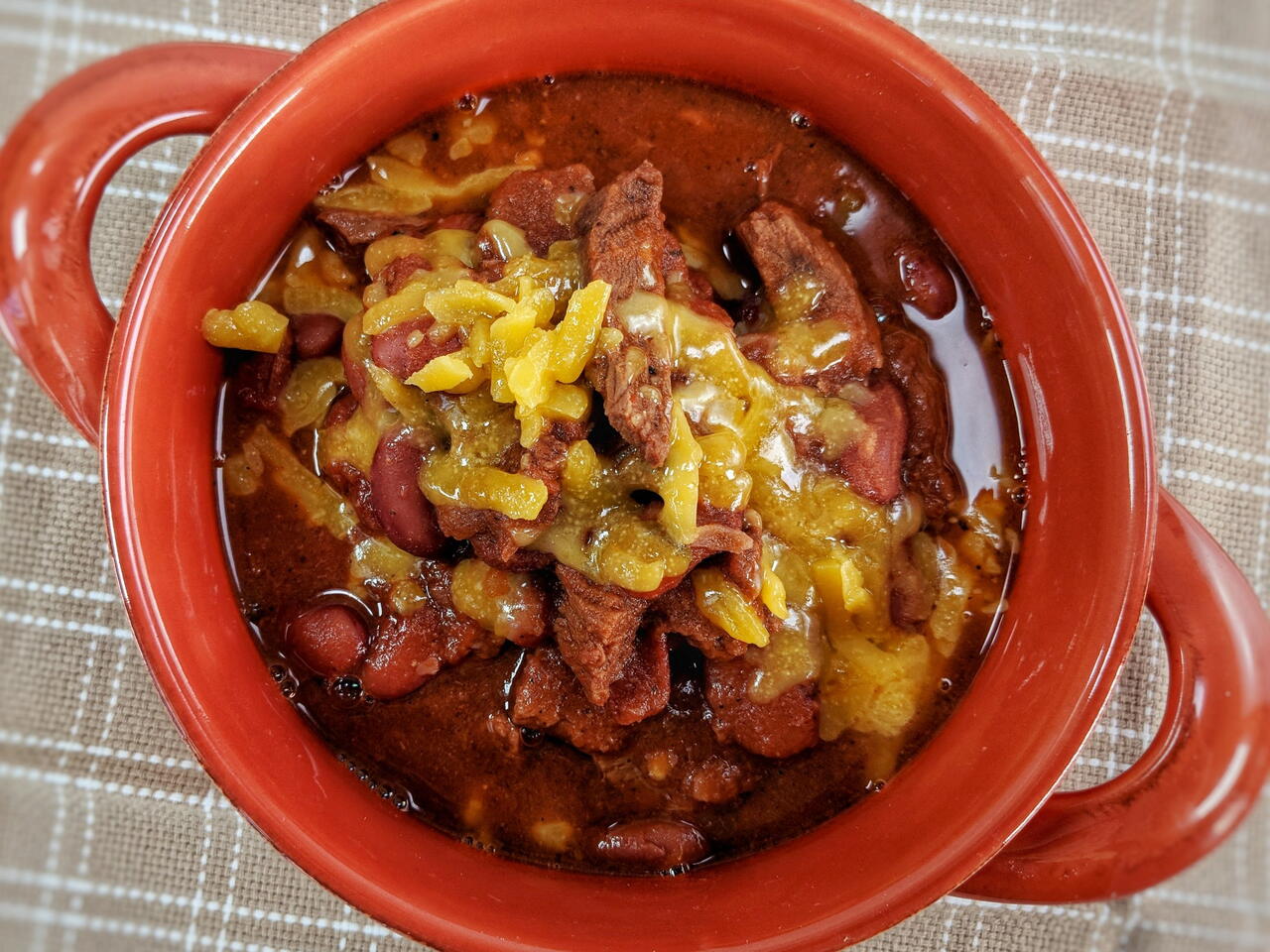 8 portions
60m
This recipe was created and recommended by Robert Sollars. I've made some adjustments to simplify it a little and use some of my own favorite ingredients, but it's a great place to start if you're looking for a simple chili recipe.
What you will need
1 lb red beans (dry)
1.5 lb good quality beef
6 oz tomato paste
16 oz of your favorite salsa
1 tsp cumin
1 tsp chili powder
1 tsp ground black pepper
salt as needed
(Nutritional facts 405 calories, 40.73 g fat, 7.62 g carbohydrates, 1.75 g protein, 41 mg cholesterol, 365 mg sodium)
How to cook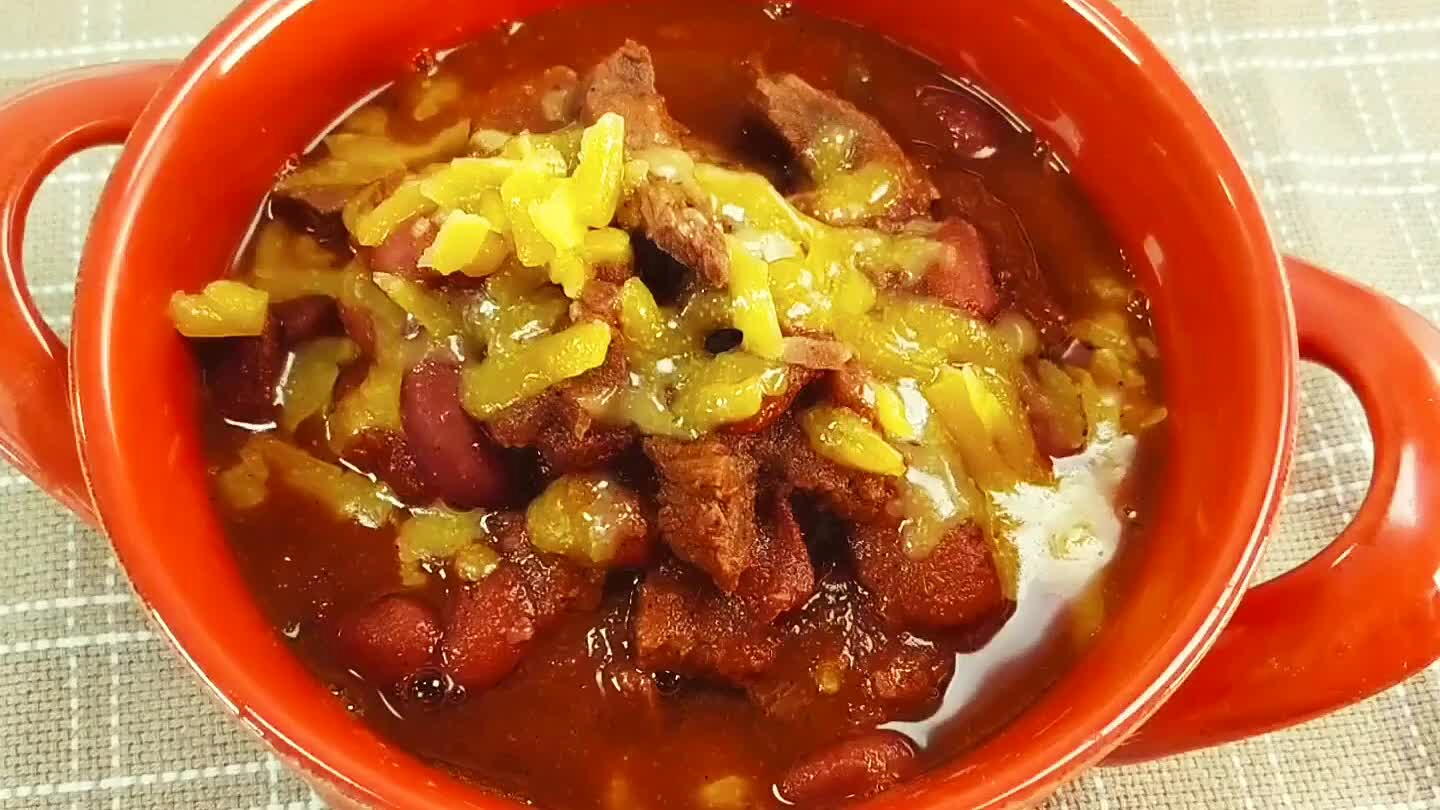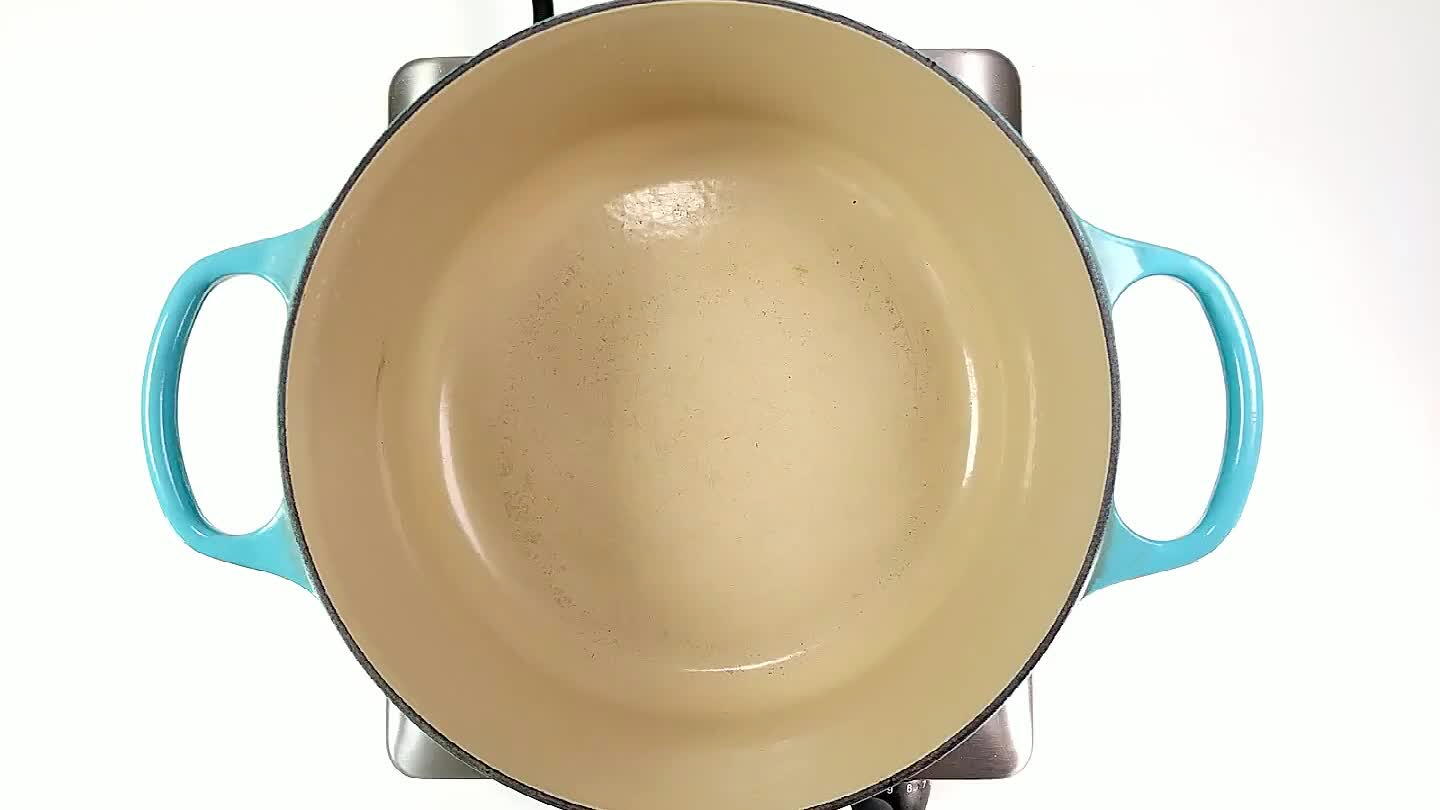 Put the beans in a large pot or other container with about 2.5 quarts of water and leave overnight. The beans will soak up a surprising amount of water, and you want them to stay submerged throughout their soak.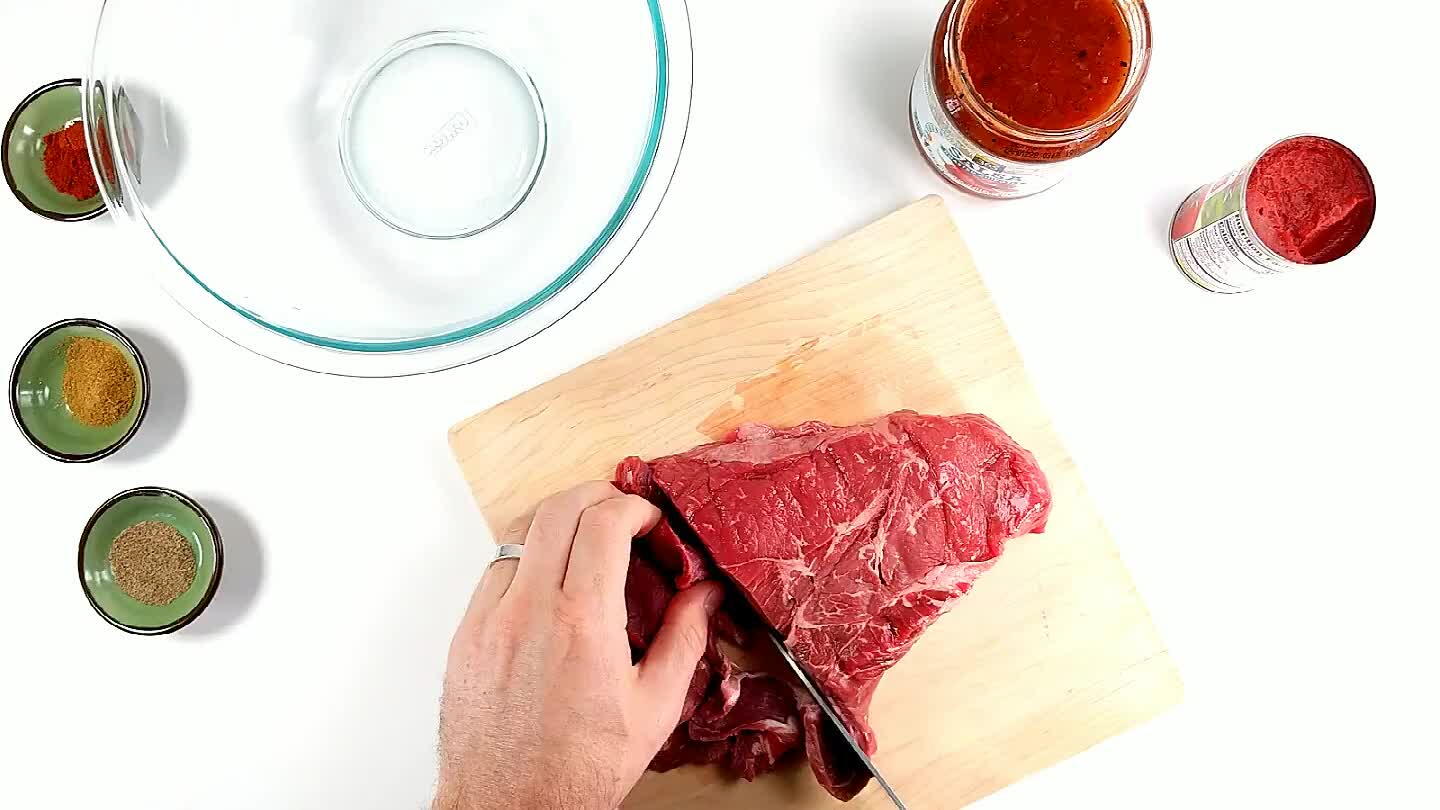 Slice the beef thinly against the grain. Then slice in the opposite direction, leaving thin strips of beef.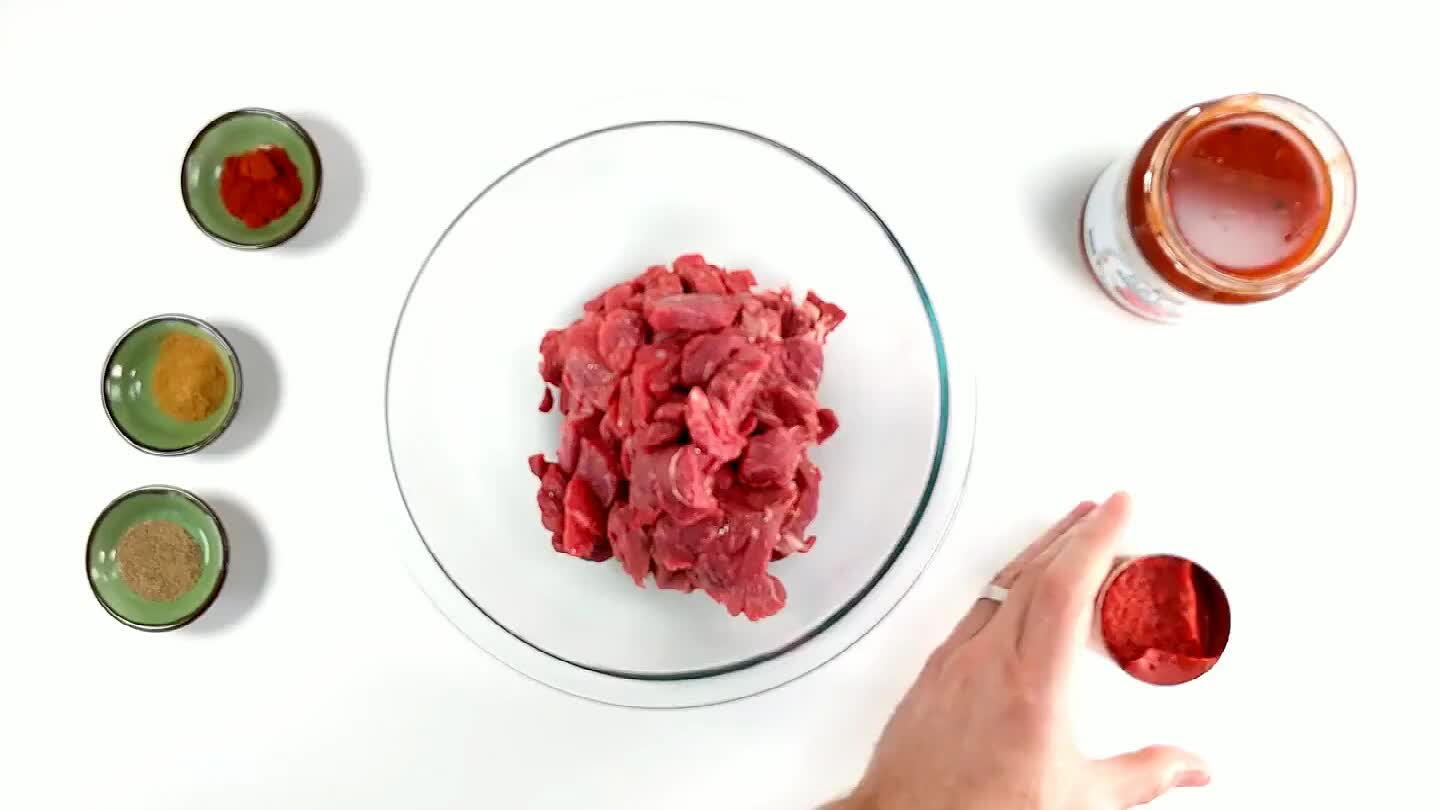 Mix the beef strips with the tomato paste and the salsa. I used a chipotle salsa that looked good, but you should just use your favorite salsa.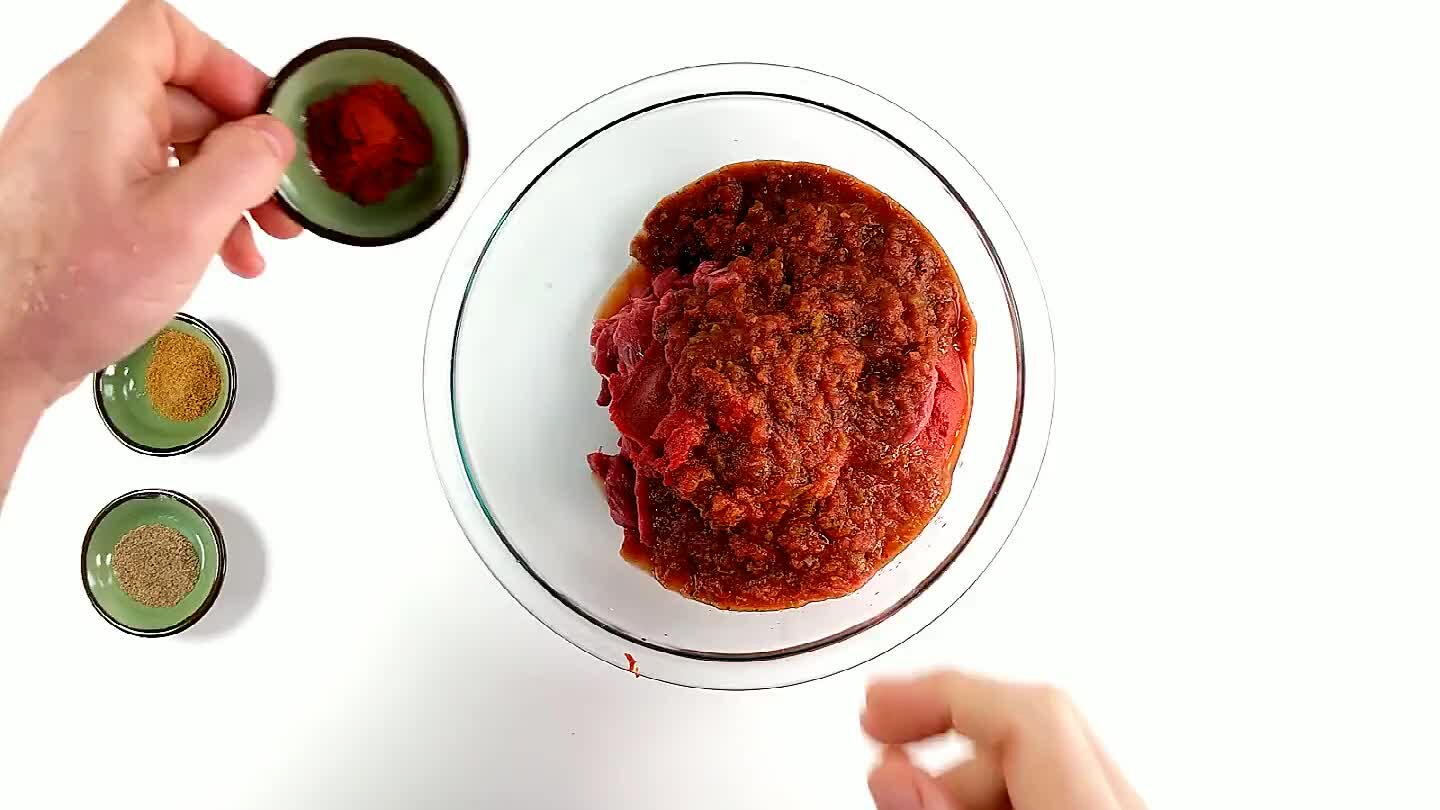 Add the cumin, black pepper and Himalayan chili powder. Any chili powder should do if you can't find Himalayan chili powder. Himalayan chili is just my personal favorite.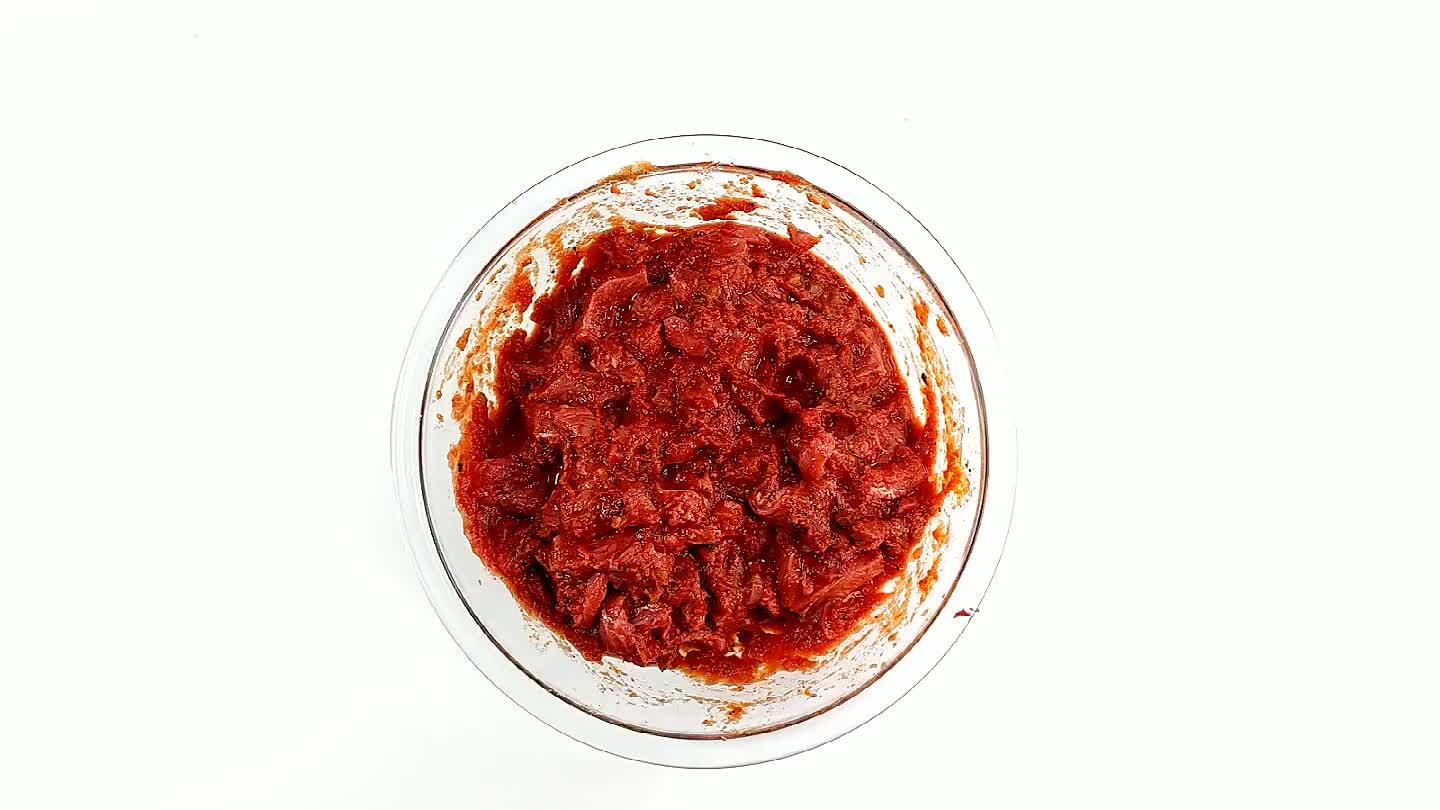 Put the beef in the fridge overnight to soak up some of that flavor.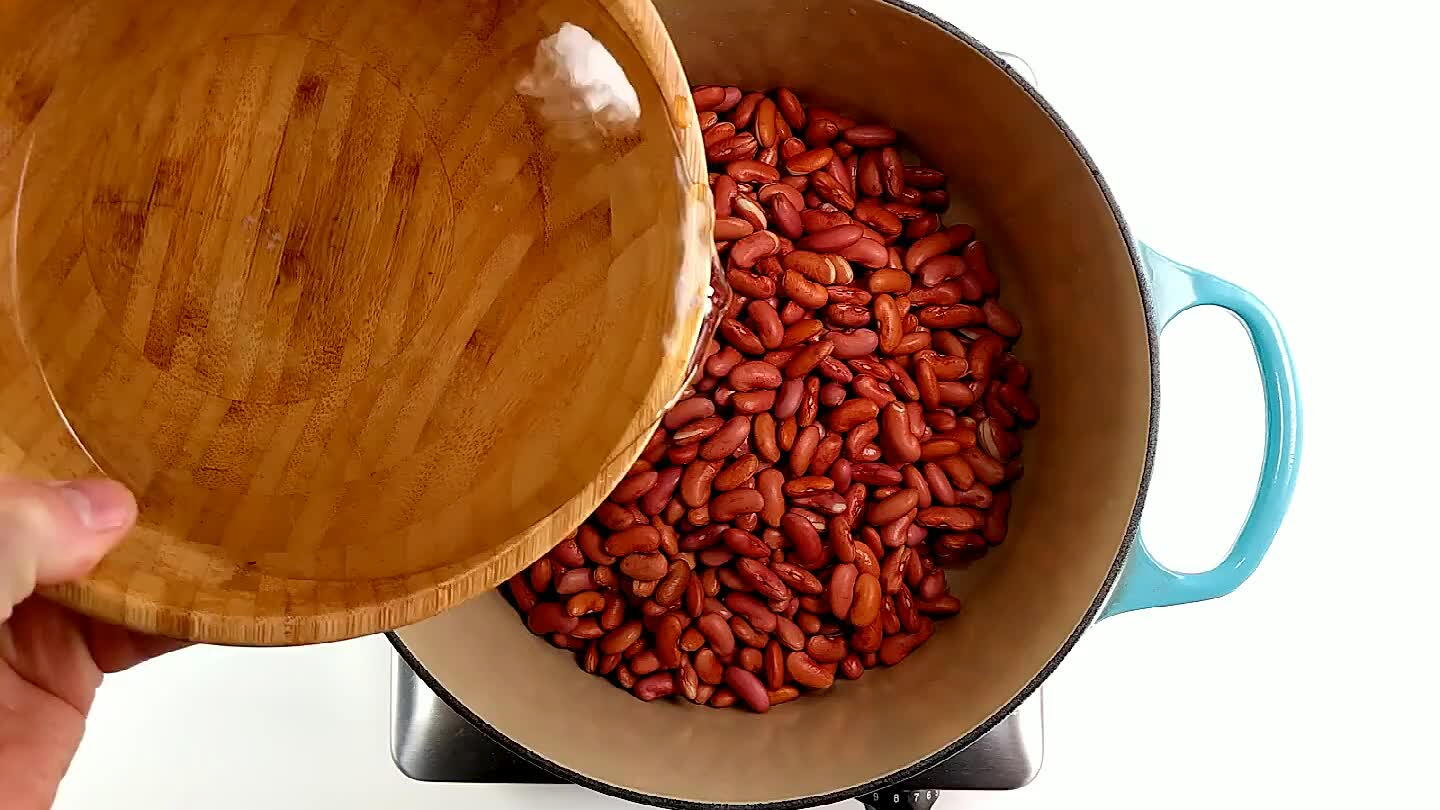 The next day, strain the soaked beans and discard the soaking water. Put them back in a pot and add enough water to cover.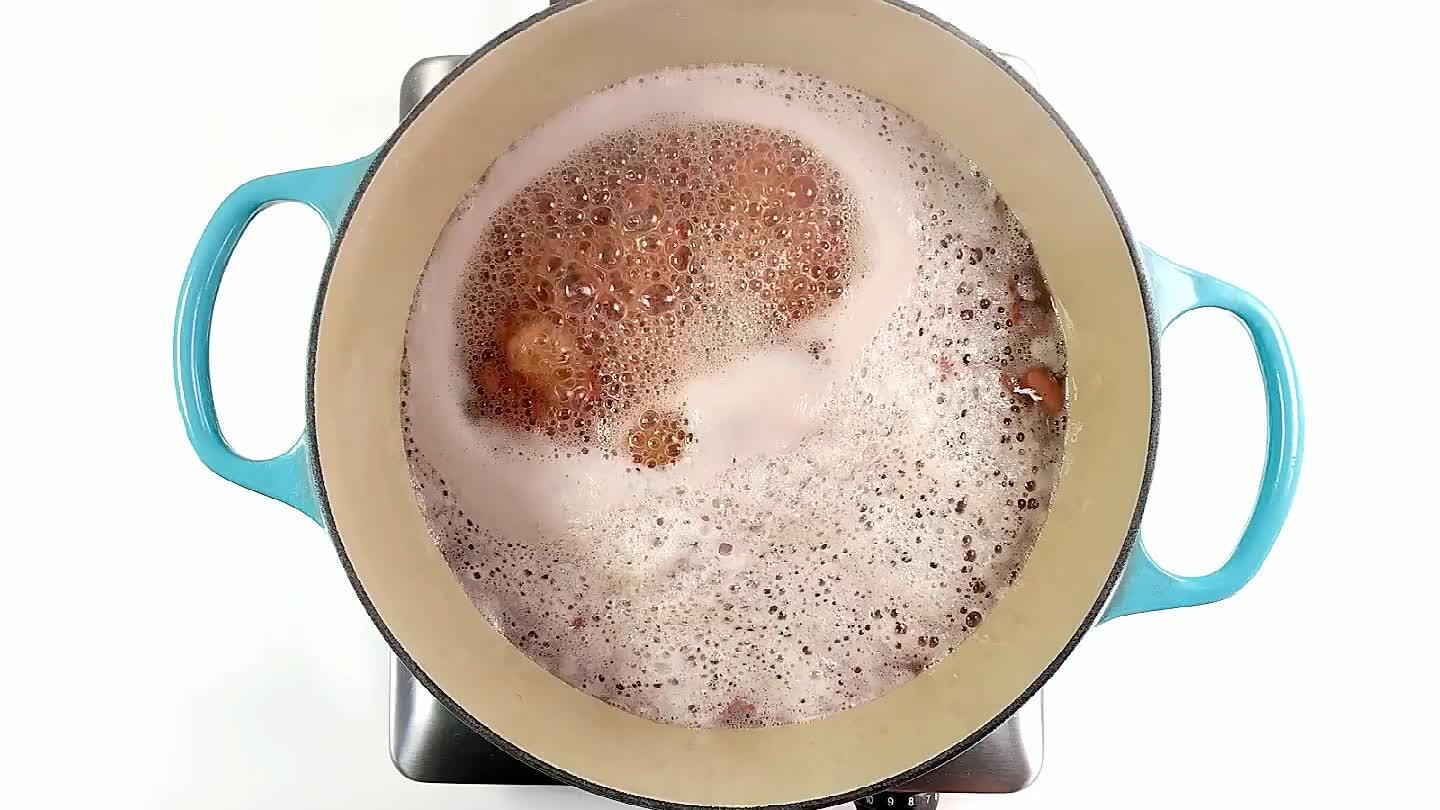 Get those beans bubbling. Reduce the heat to maintain a gentle simmer. Simmer until beans are tender. Add water as needed to keep the beans below the water. If the water level drops too far, you'll end up with some funky beans.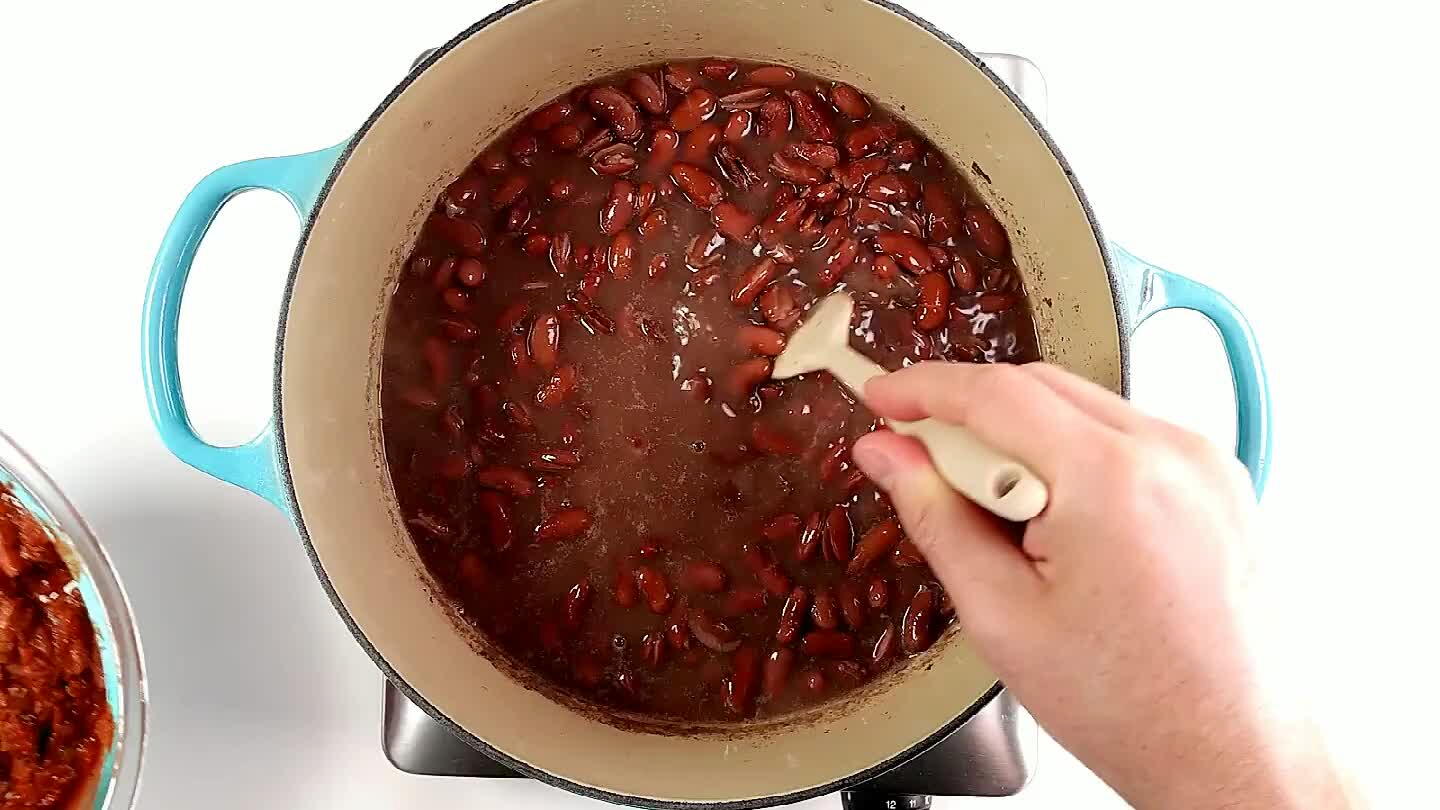 It should take somewhere between 1.5 - 3 hours for the beans to cook. It can vary quite a bit. When they're nice and tender all the way through, stir in the marinated beef.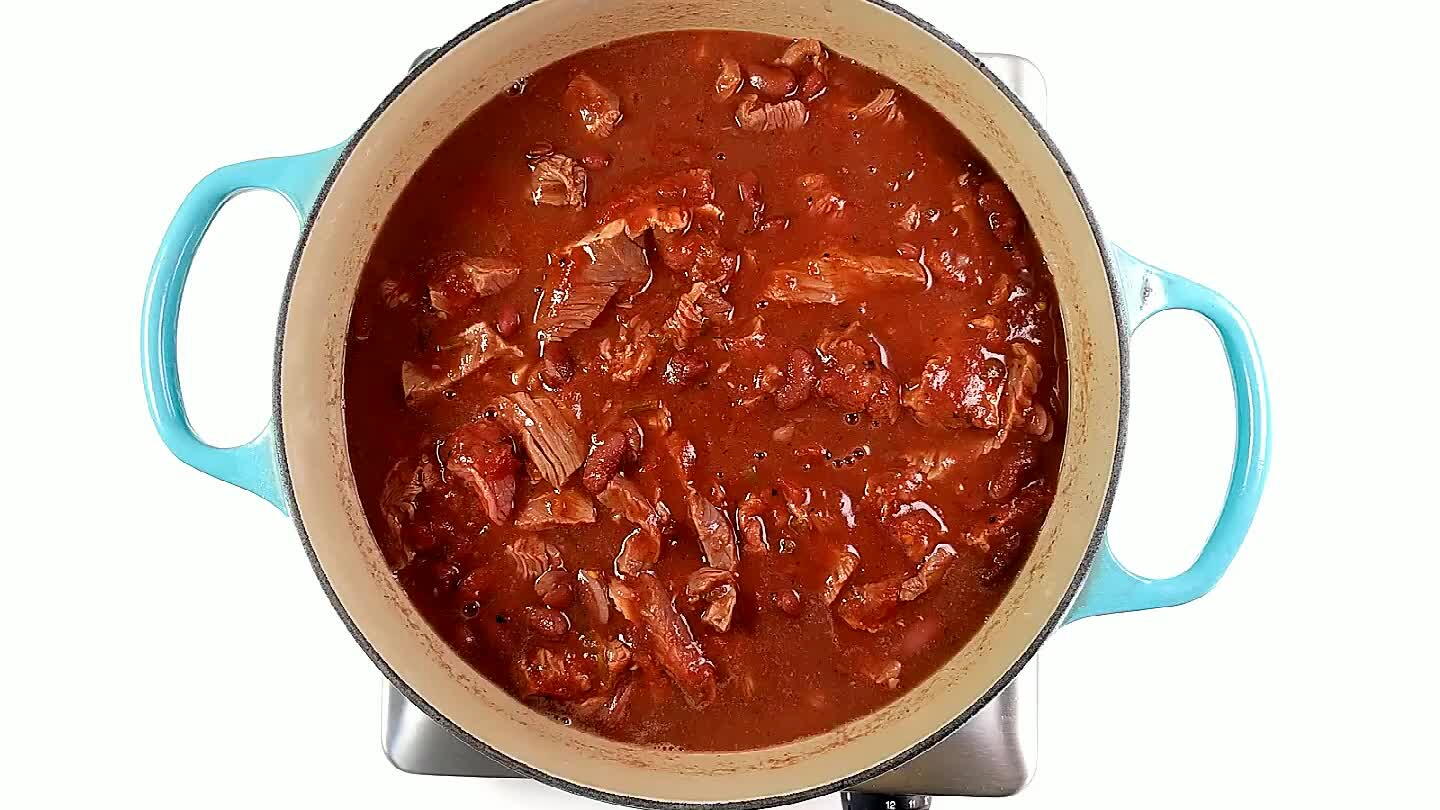 After bringing it back to a gentle simmer, cover the pot. Cook over low heat, stirring occasionally to keep it from burning, for several hours. It should be ready to eat within 4 hours, but it's not a bad idea to let it go all day long.