What you will need
8 oz. Frozen Vegetable Medley
1 lb Ground Beef
1 Tbsp Tomato Paste
1 Tbsp Beef Bouillon
1 tsp Worcestershire Sauce
3 Tbsp Flour
1 cup Water
14 oz. Puff Pastry
1 Egg
Olive Oil
(Nutritional facts 277 calories, 17.79 g fat, 17 g carbohydrates, 11.96 g protein, 105 mg cholesterol, 425 mg sodium)
How to cook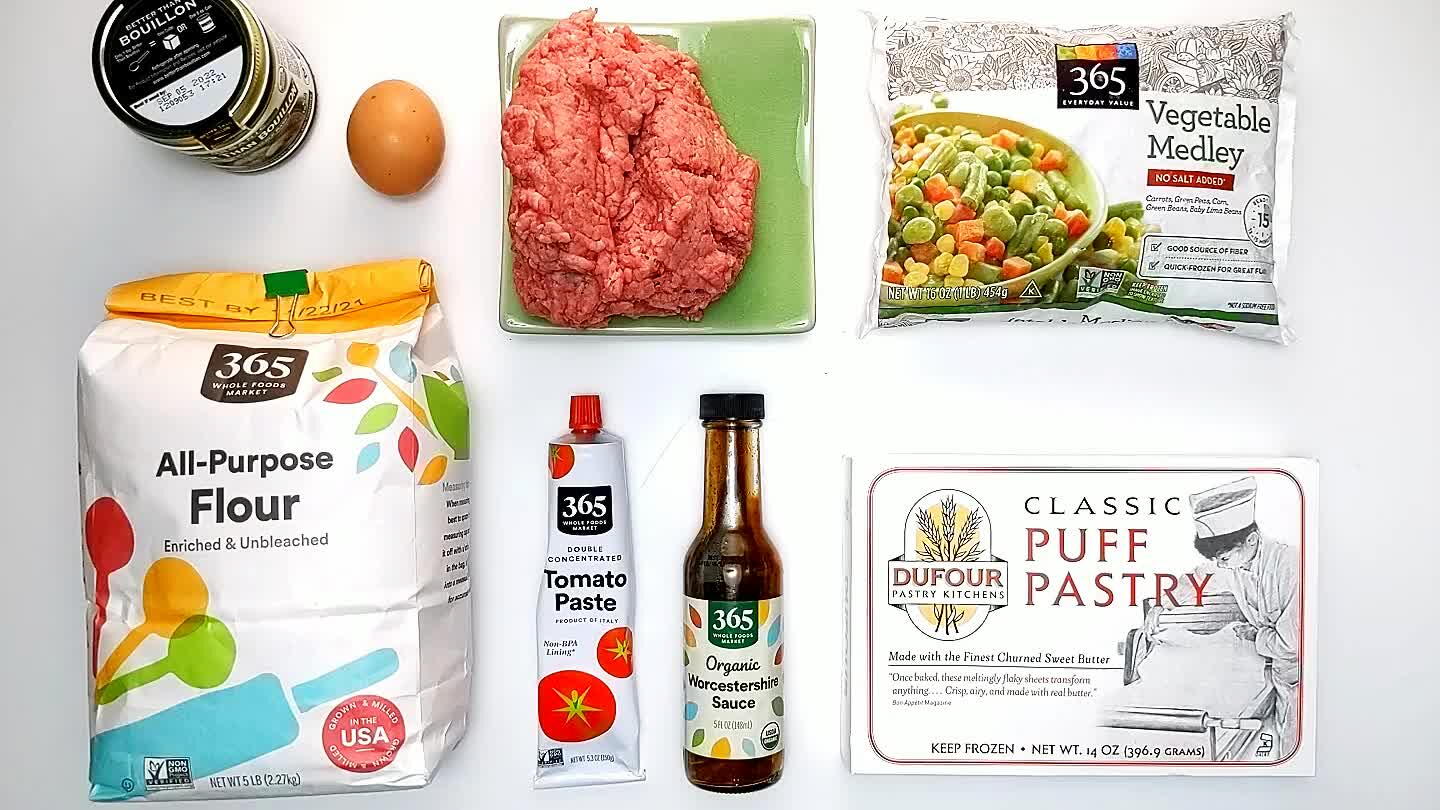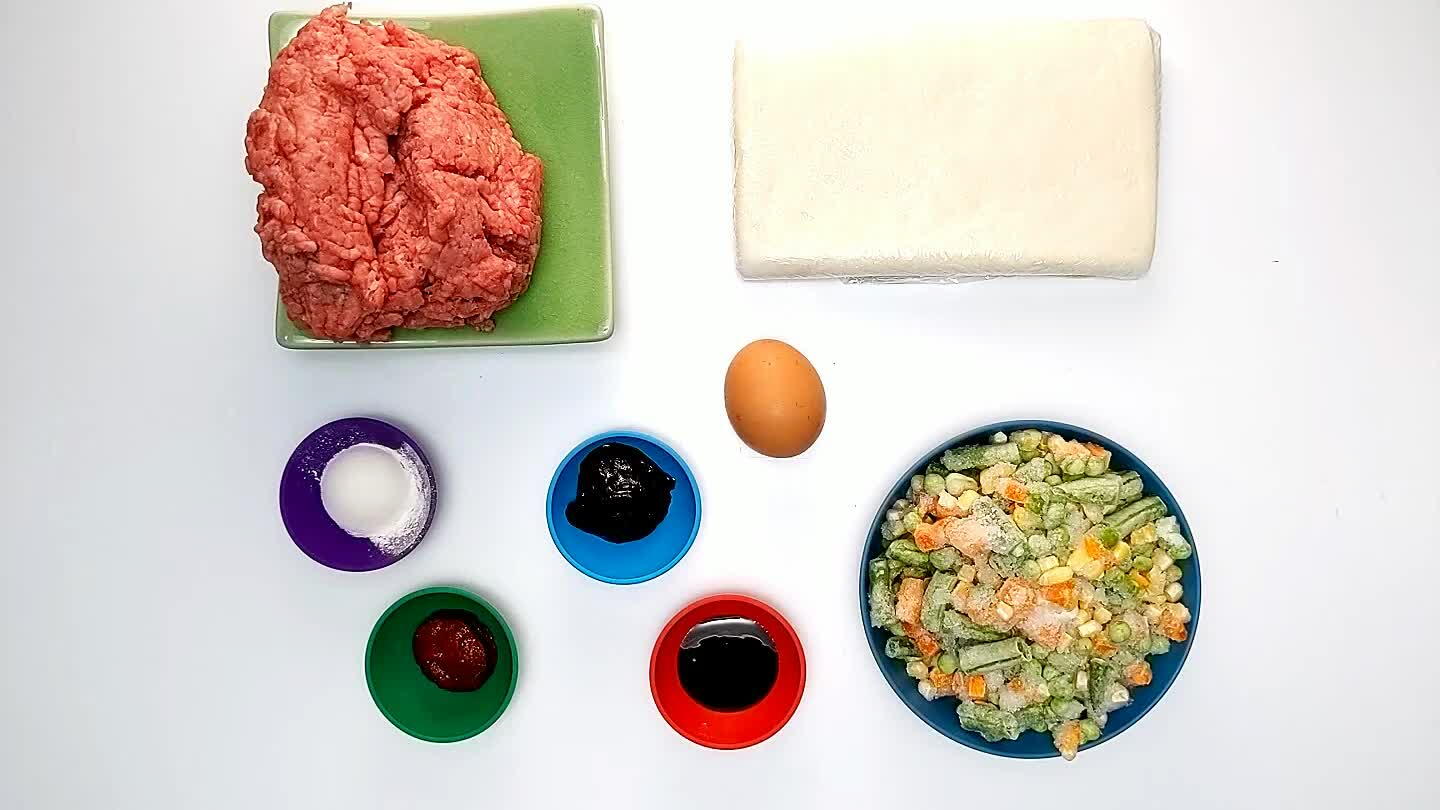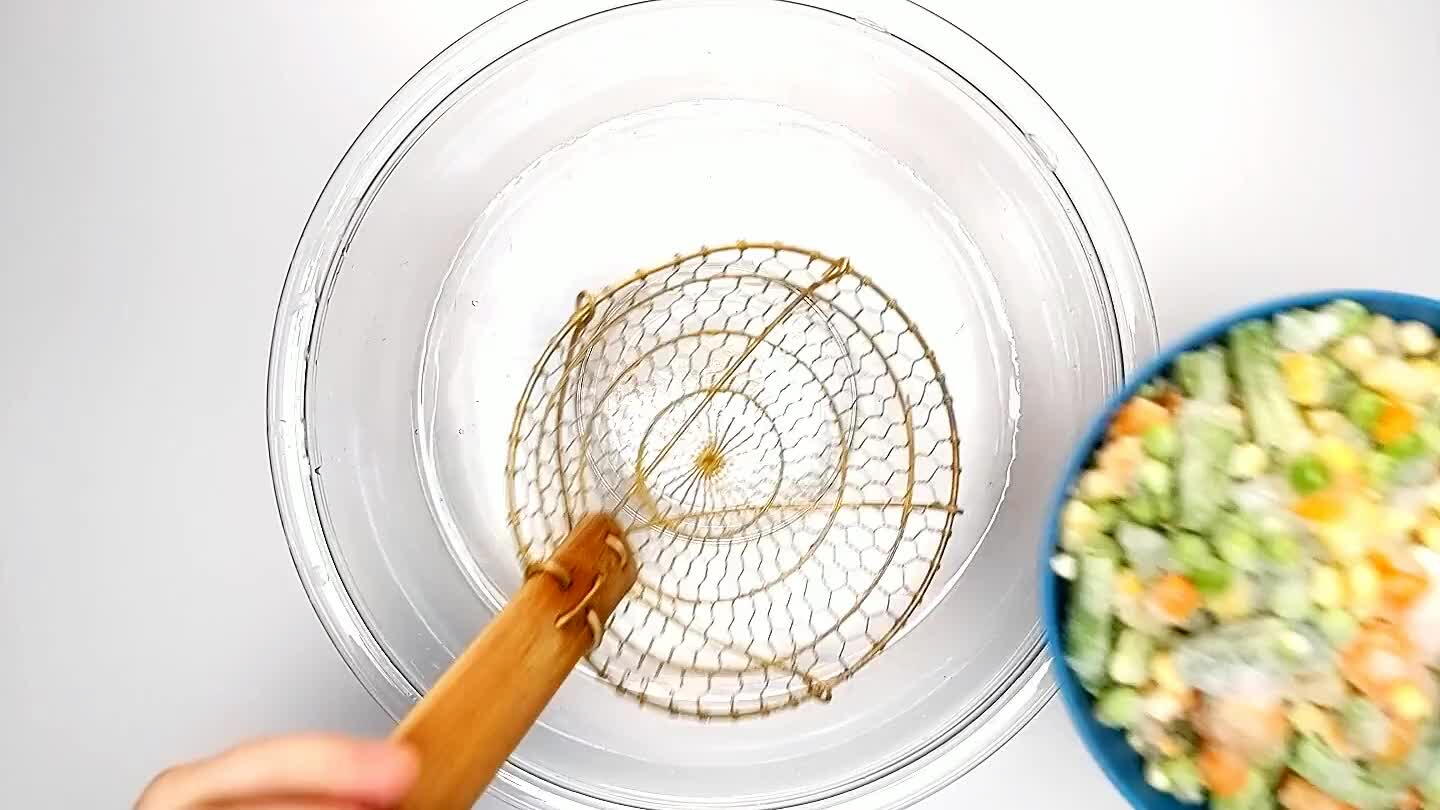 Rinse the frozen vegetables in warm water to get rid of the frost.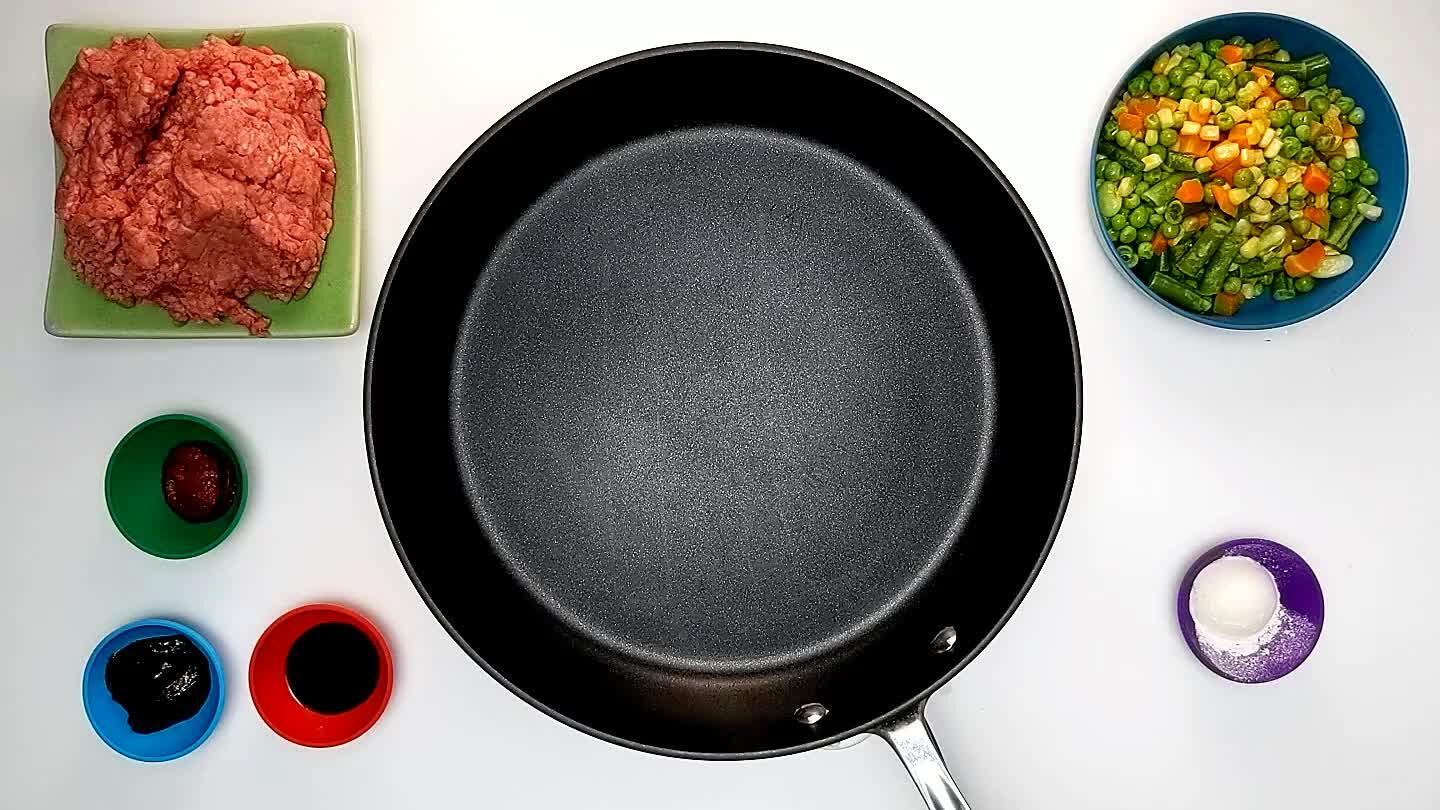 Heat some olive oil in a large oven-safe pan over medium heat.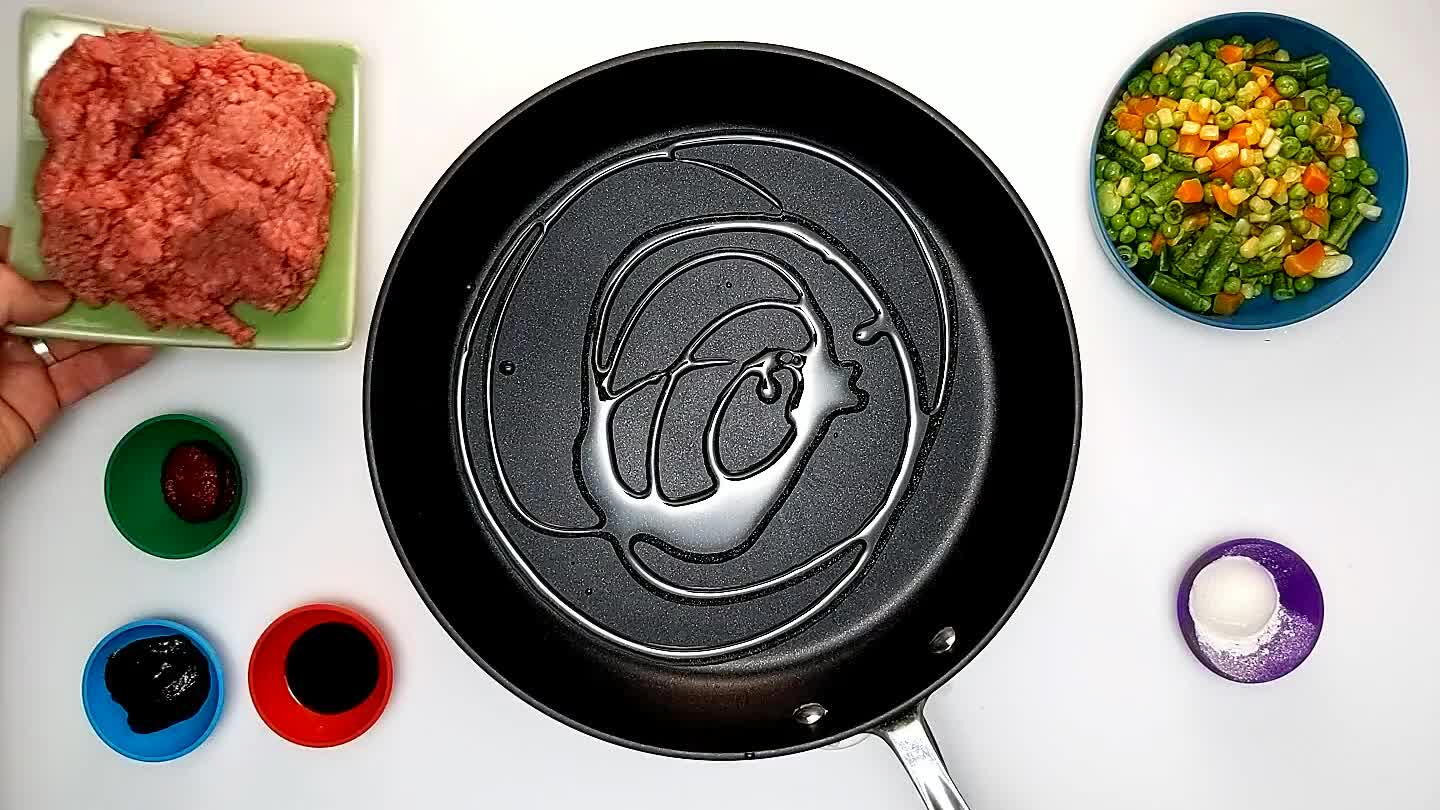 Add the ground beef. Break it apart and cook until browned through. Unless you're using very lean ground beef, you'll want to pour off the extra grease.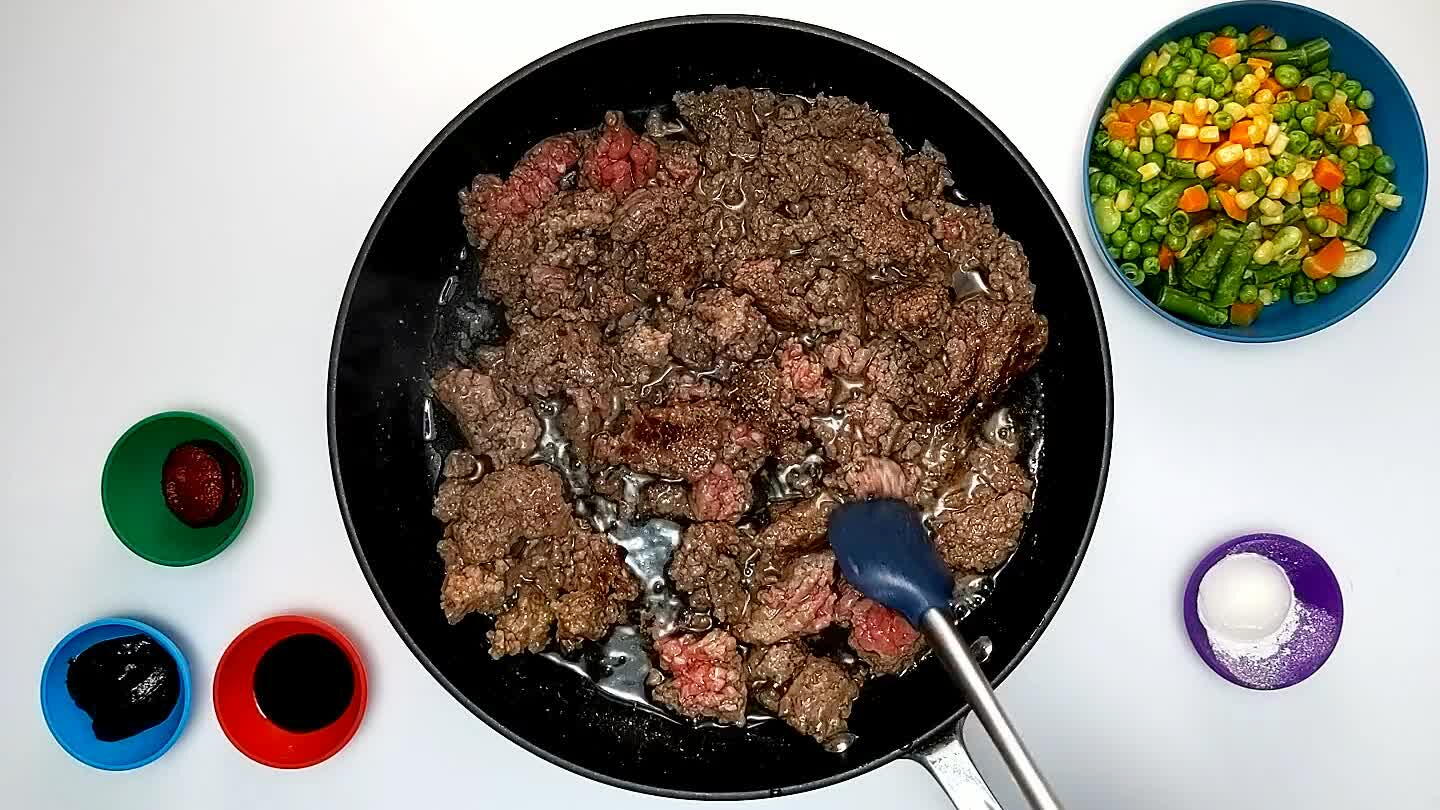 Stir in the tomato paste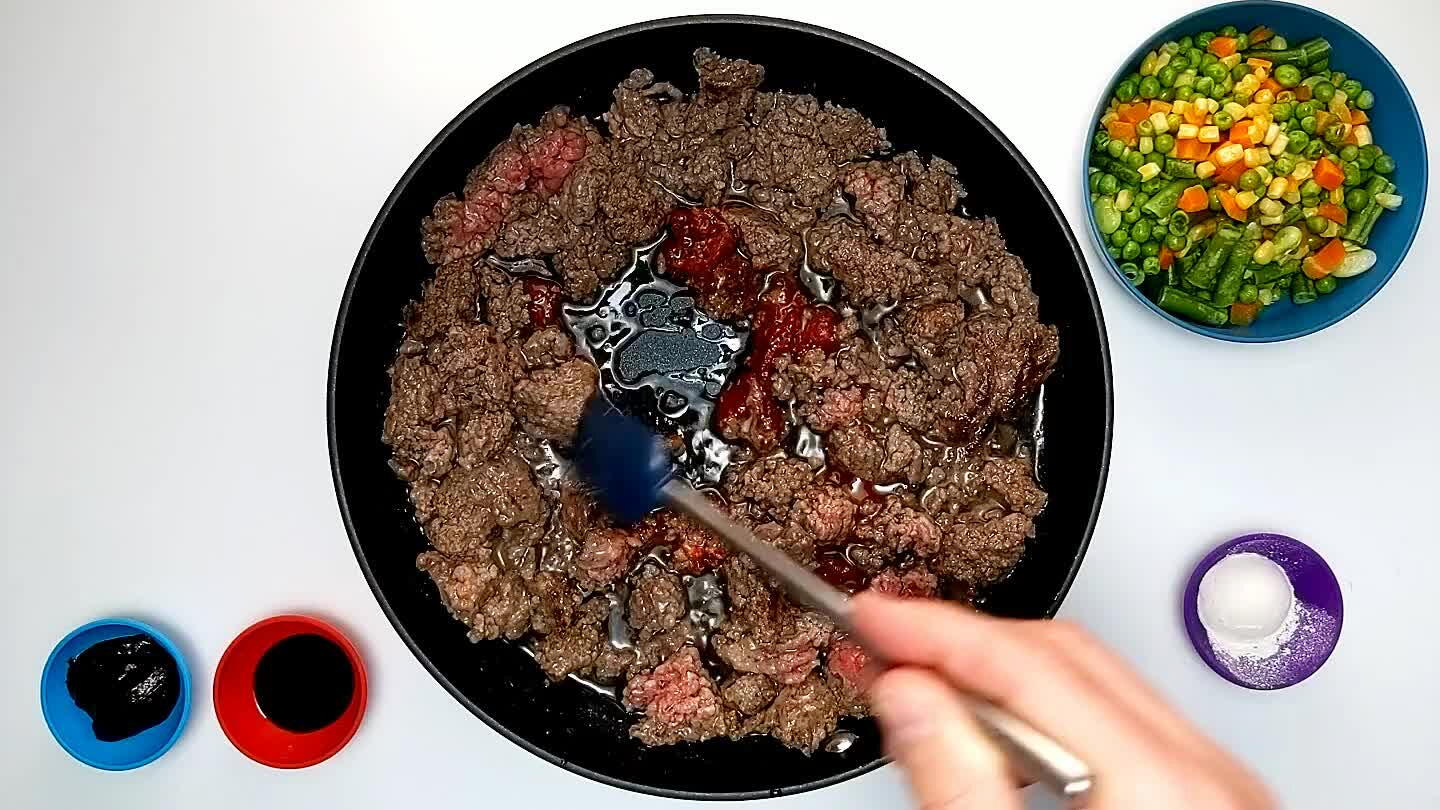 And the beef bouillon.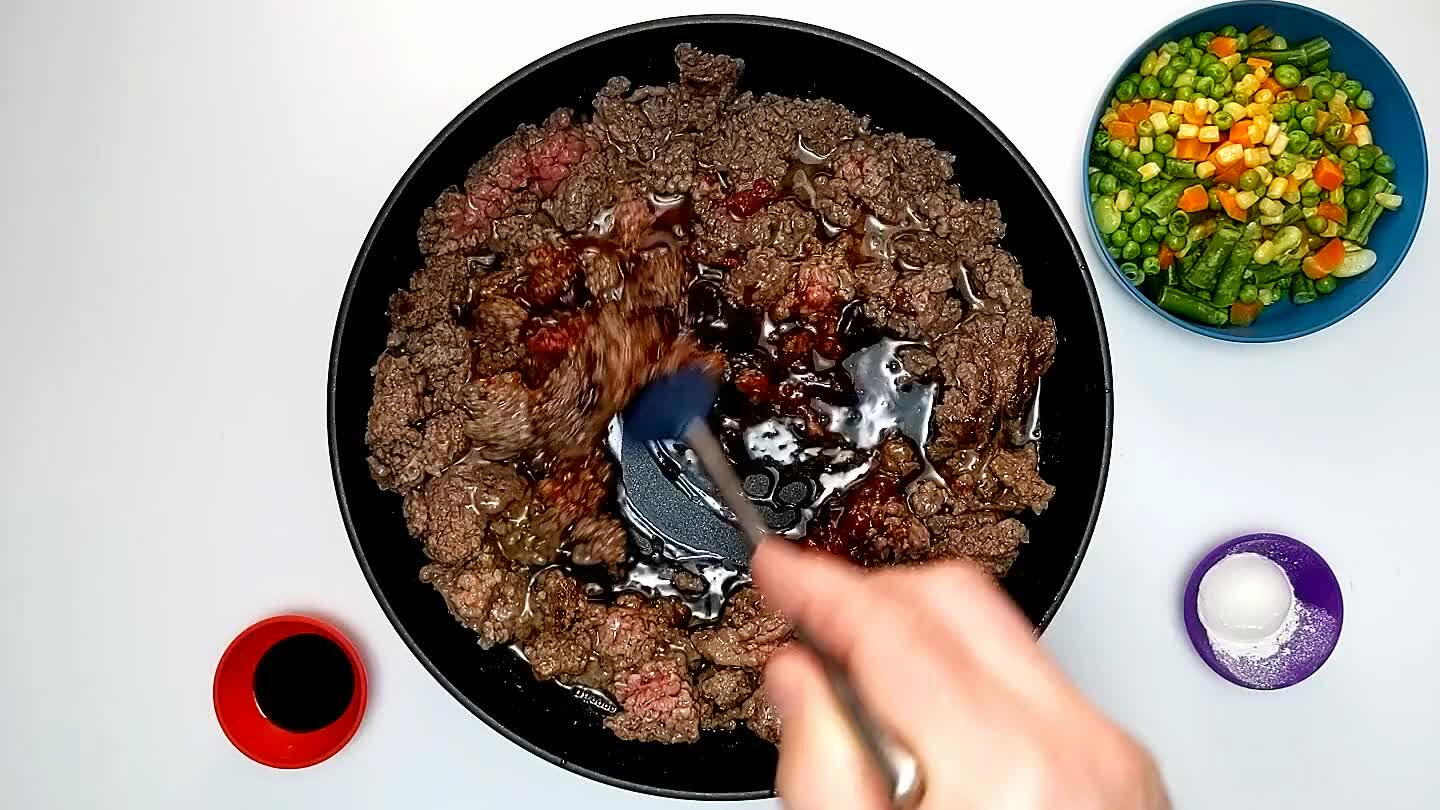 And the Worcestershire sauce.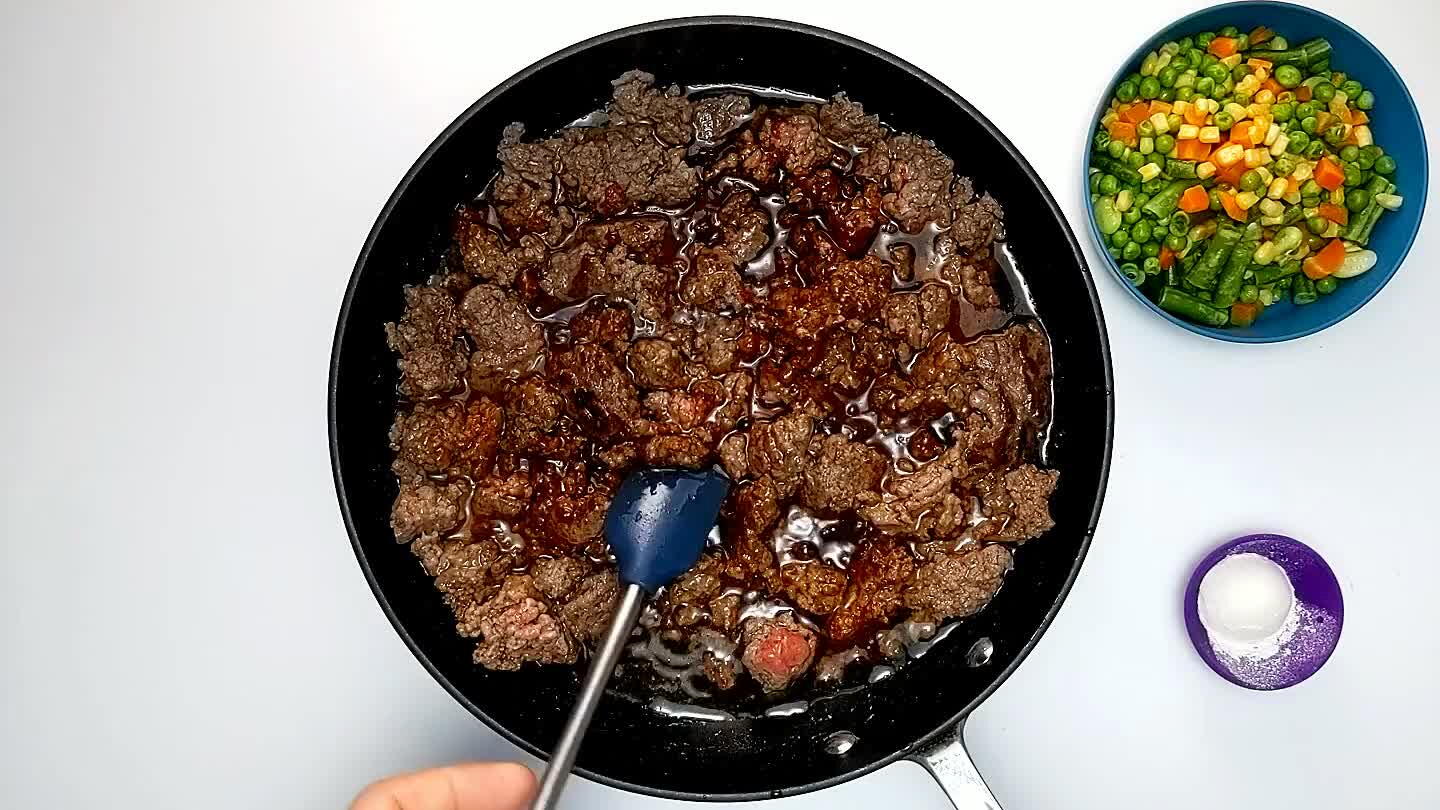 Add the flour and stir to distribute. Continue cooking, stirring frequently for another minute or two.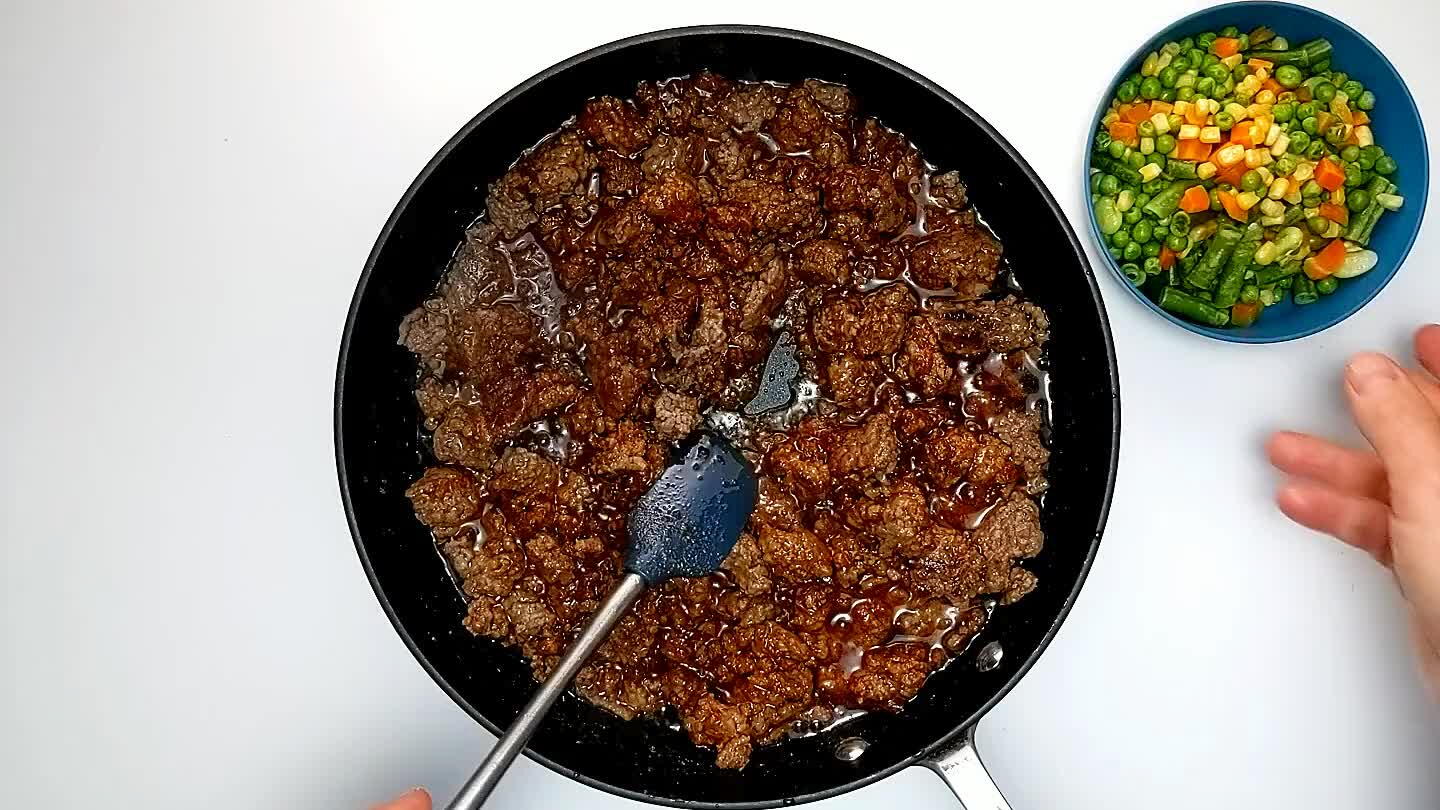 Stir in the vegetable medley.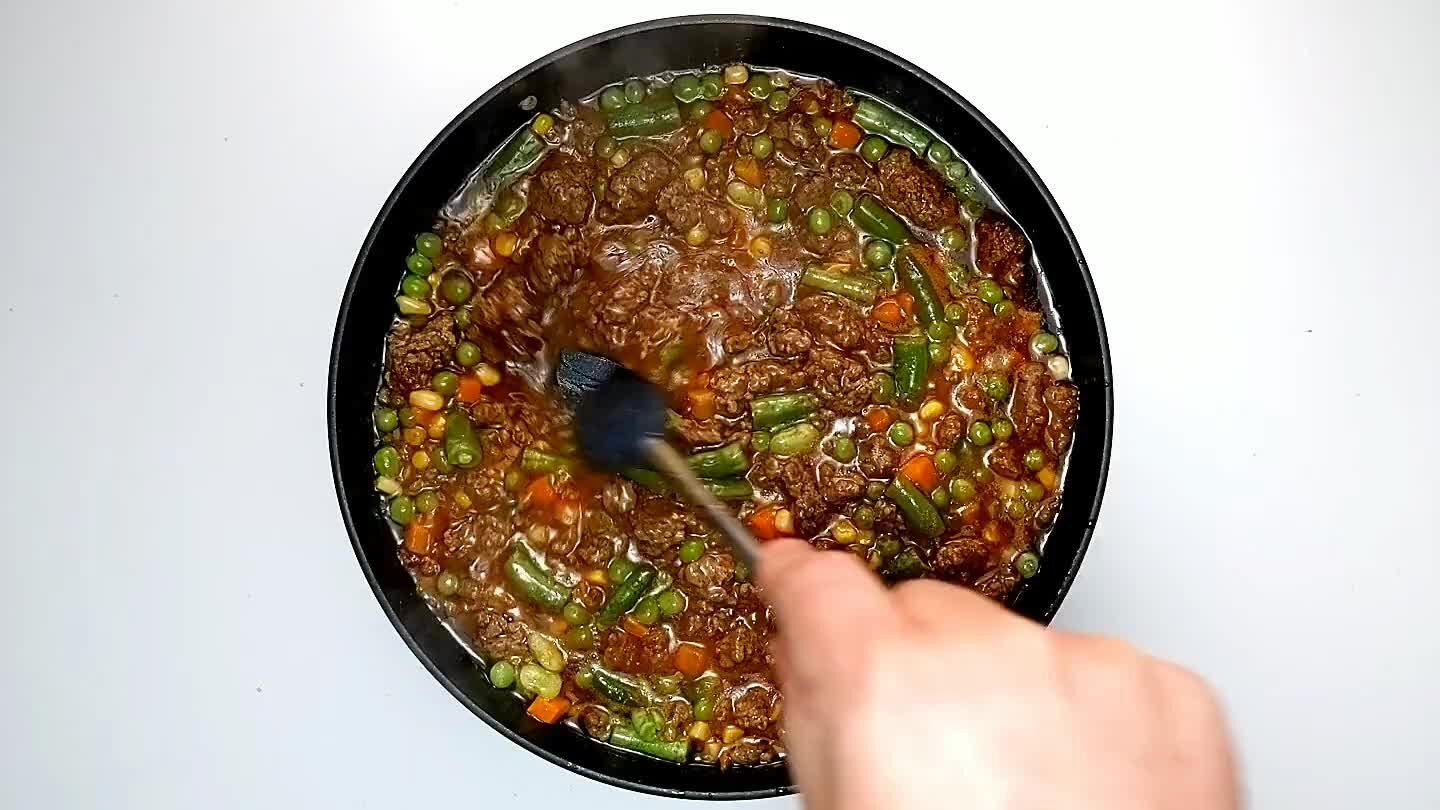 Add water and bring to a simmer.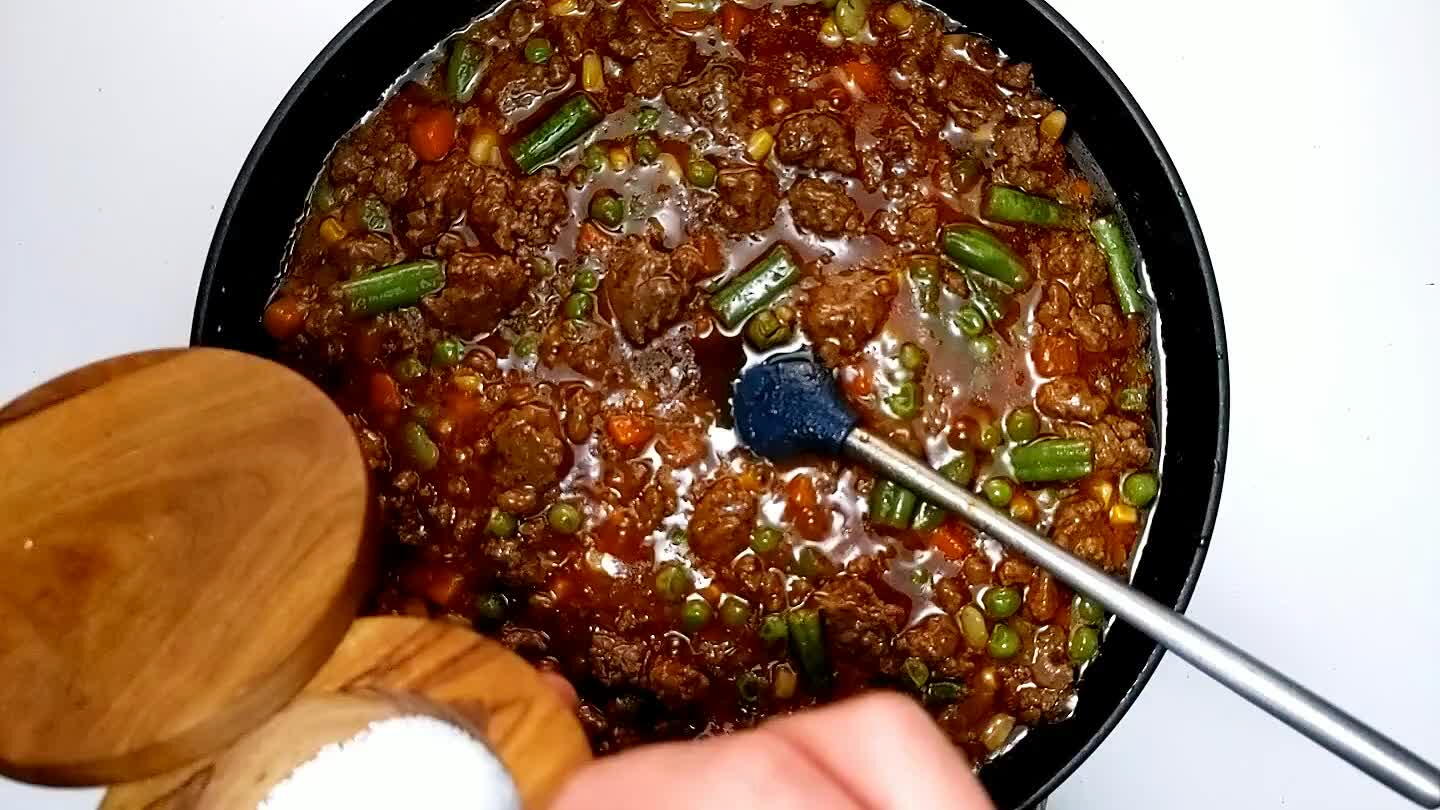 Season as needed. Set aside to cool briefly.
Unfold the pastry crust and arrange it over the pan. Trim the crust to fit over the filling.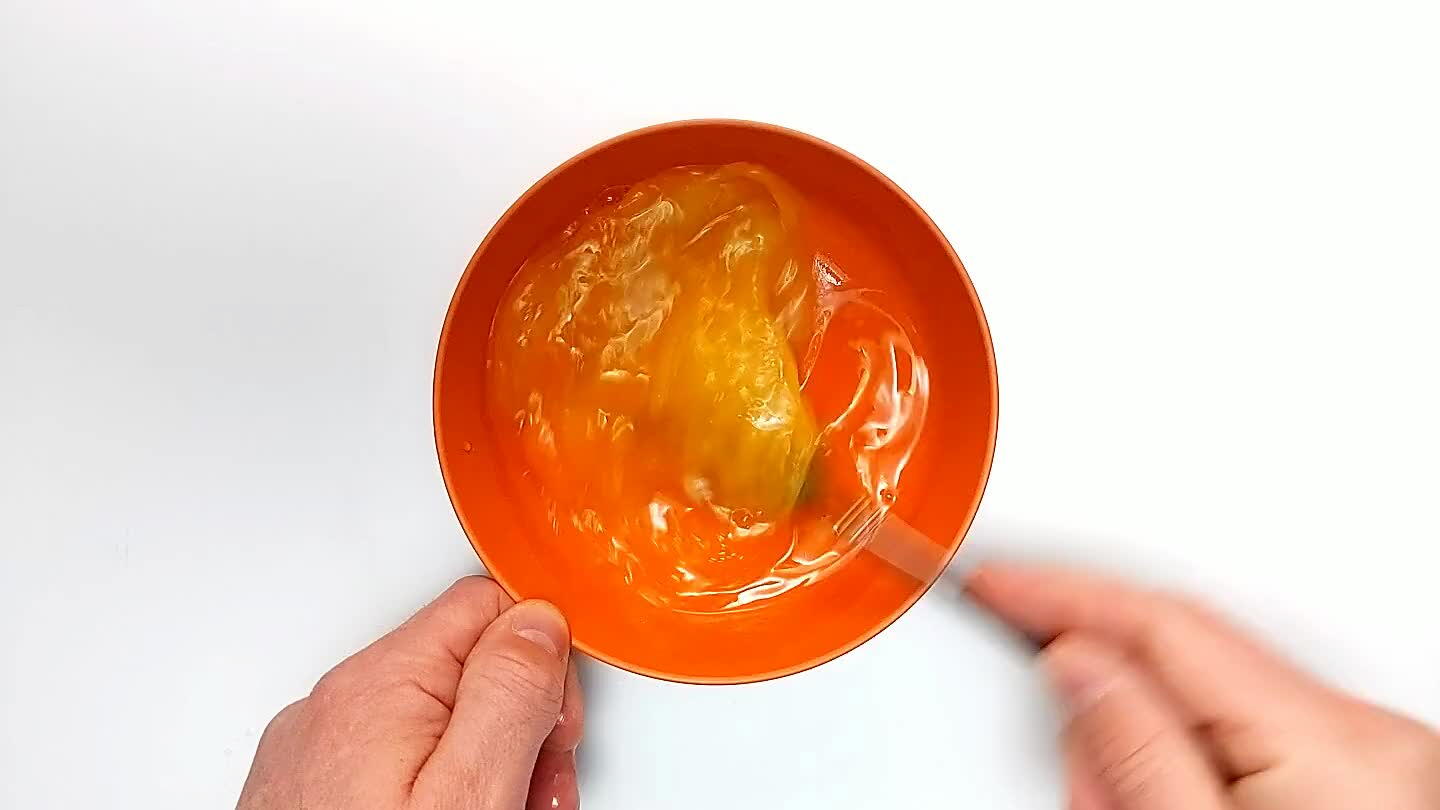 Scramble the egg with a splash of water and brush it over the crust. Slice some small holes in the crust so it can breathe as it bakes.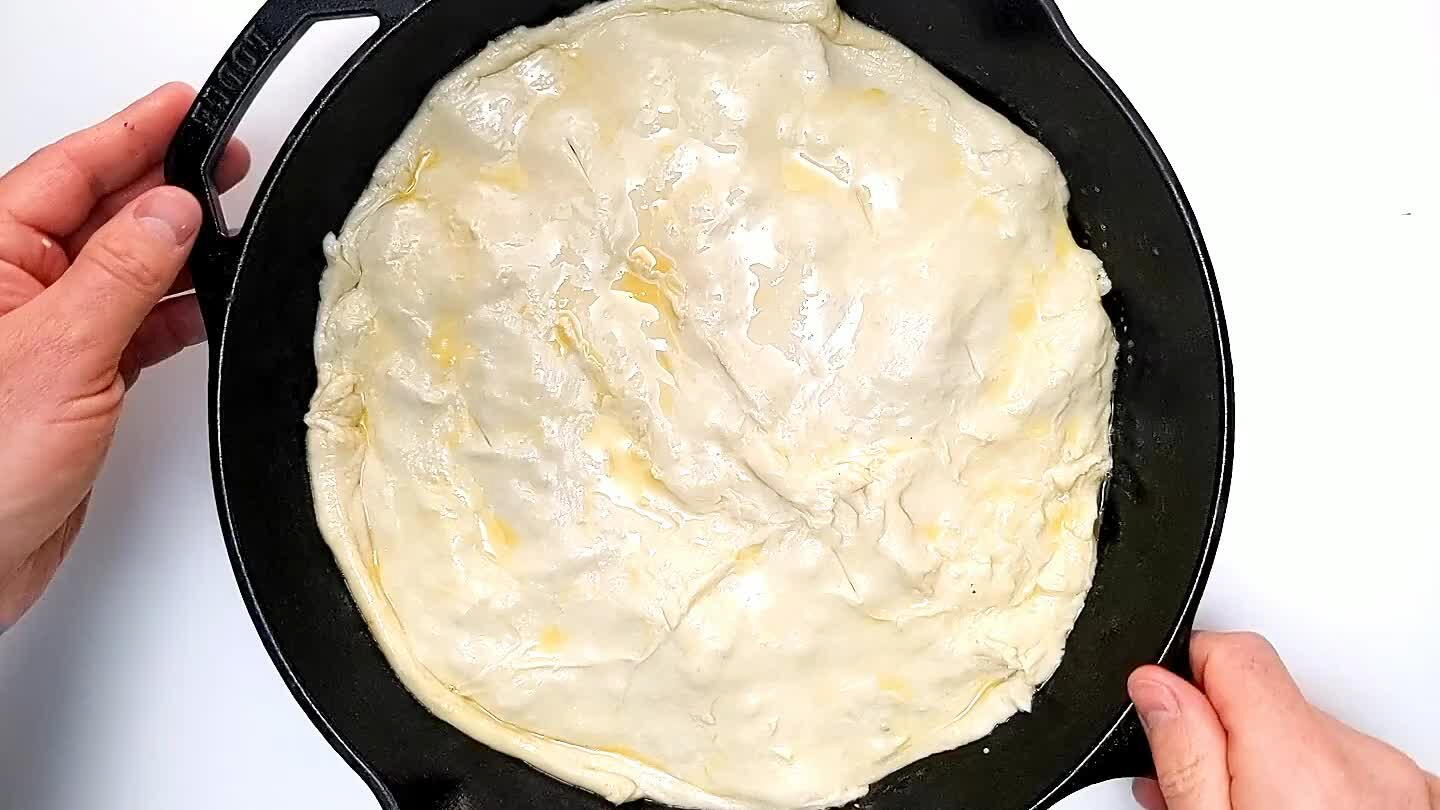 Bake for 15-20 minutes or until the crust is puffy and golden brown.