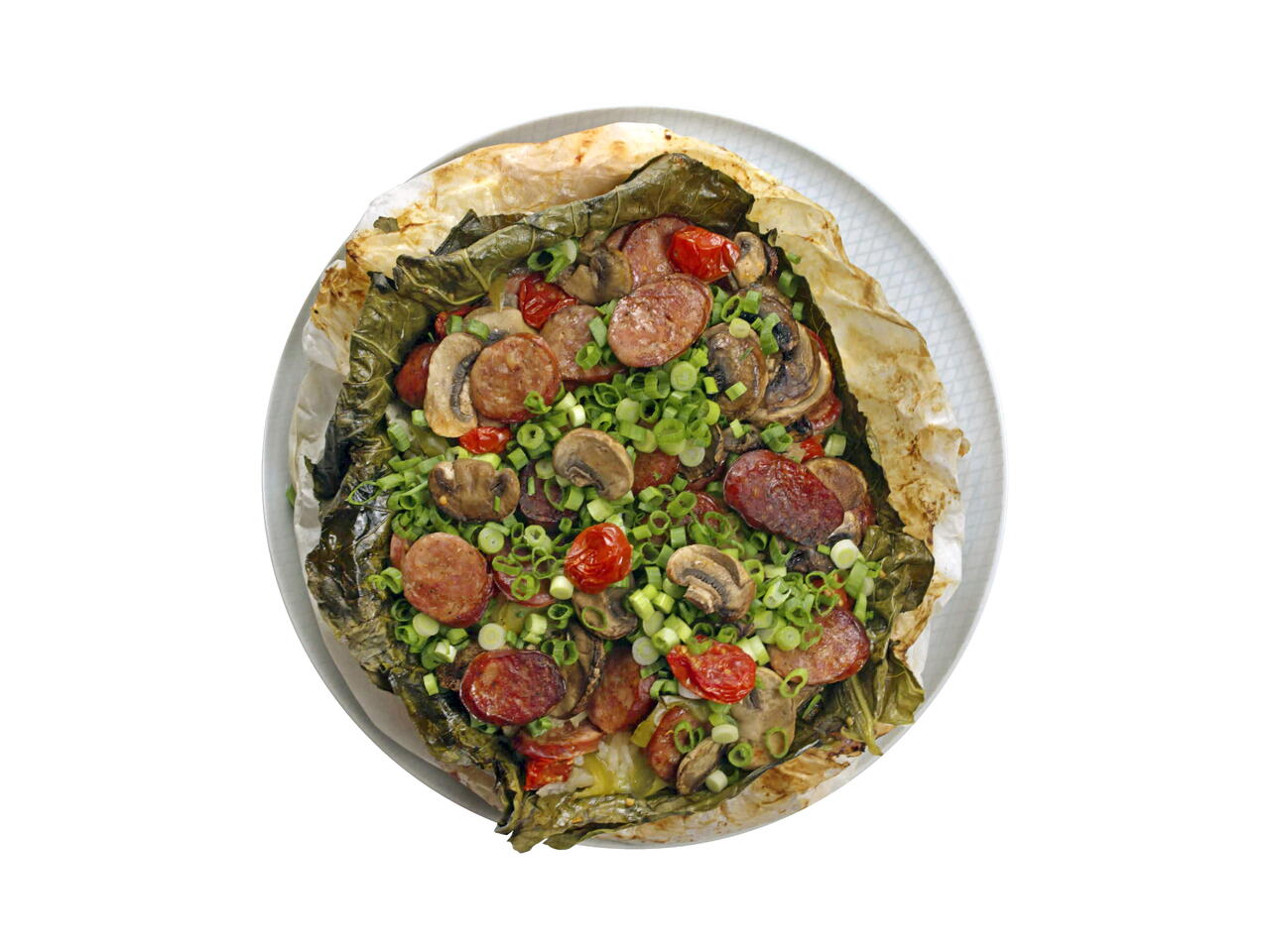 Recipe video made by Ryan
Published on 09/25/2019, viewed by 1595 , 0 Comments
6 portions
90m
Fun and easy. Ingredients include enough for 2 pouches that will serve about 6 people. The cooking time is long. If you swap in precooked rice for the dry rice and skip the chicken broth, you can reduce the cooking time to 20 minutes, but I think the long way tastes better.
What you will need
1/2 Bell Pepper
4 oz. sliced Mushrooms
4 oz. Cherry Tomatoes
1/2 bunch Collard Greens
5 oz. Andouille Sausage
Parchment Paper
1/2 cup White Rice
1 cup Chicken Broth
1/2 bunch Scallions
(Nutritional facts 50 calories, 2.3 g fat, 5.86 g carbohydrates, 2.16 g protein, 4 mg cholesterol, 280 mg sodium)
How to cook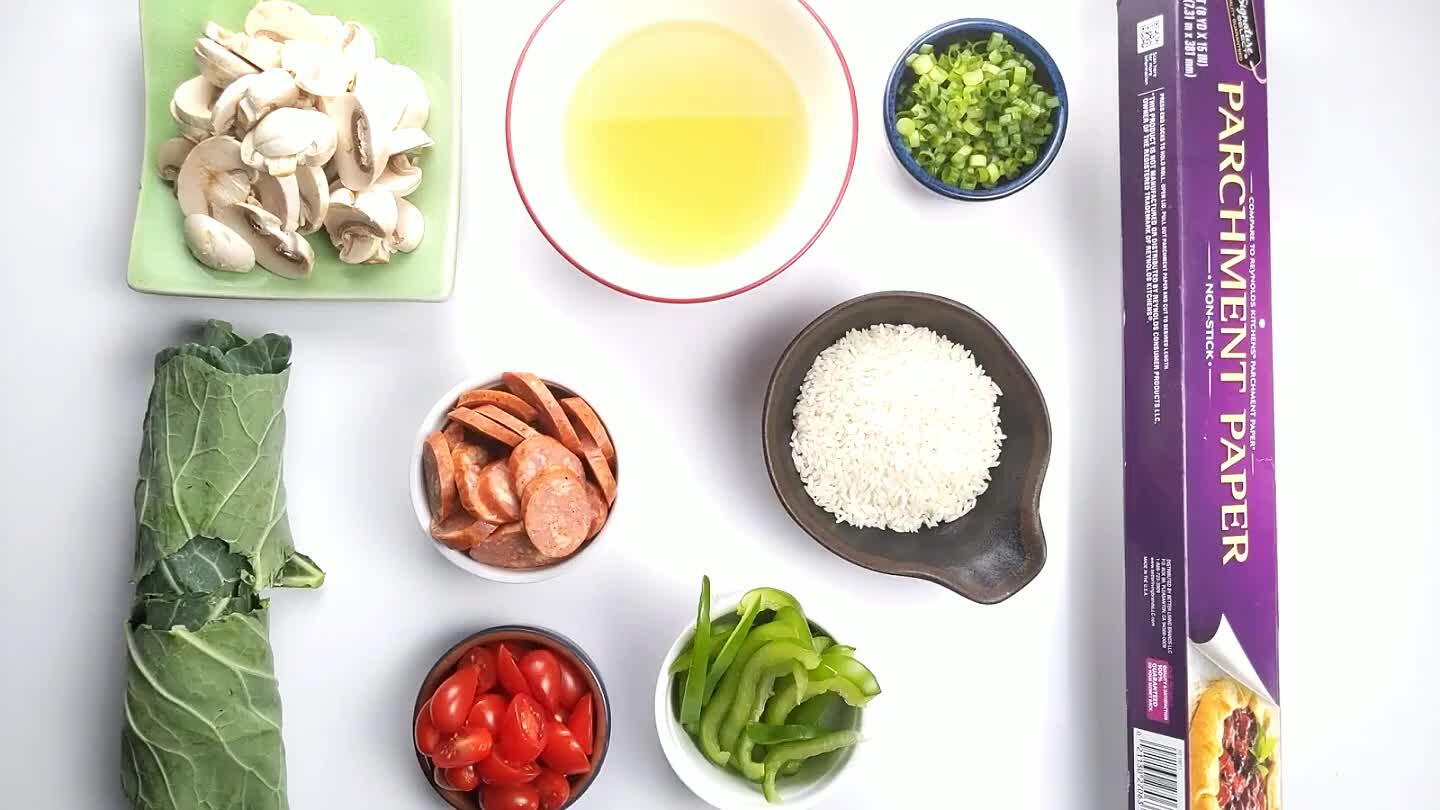 Assemble the ingredients
Halve the bell pepper through the stem. Remove the seeds. Slice thinly.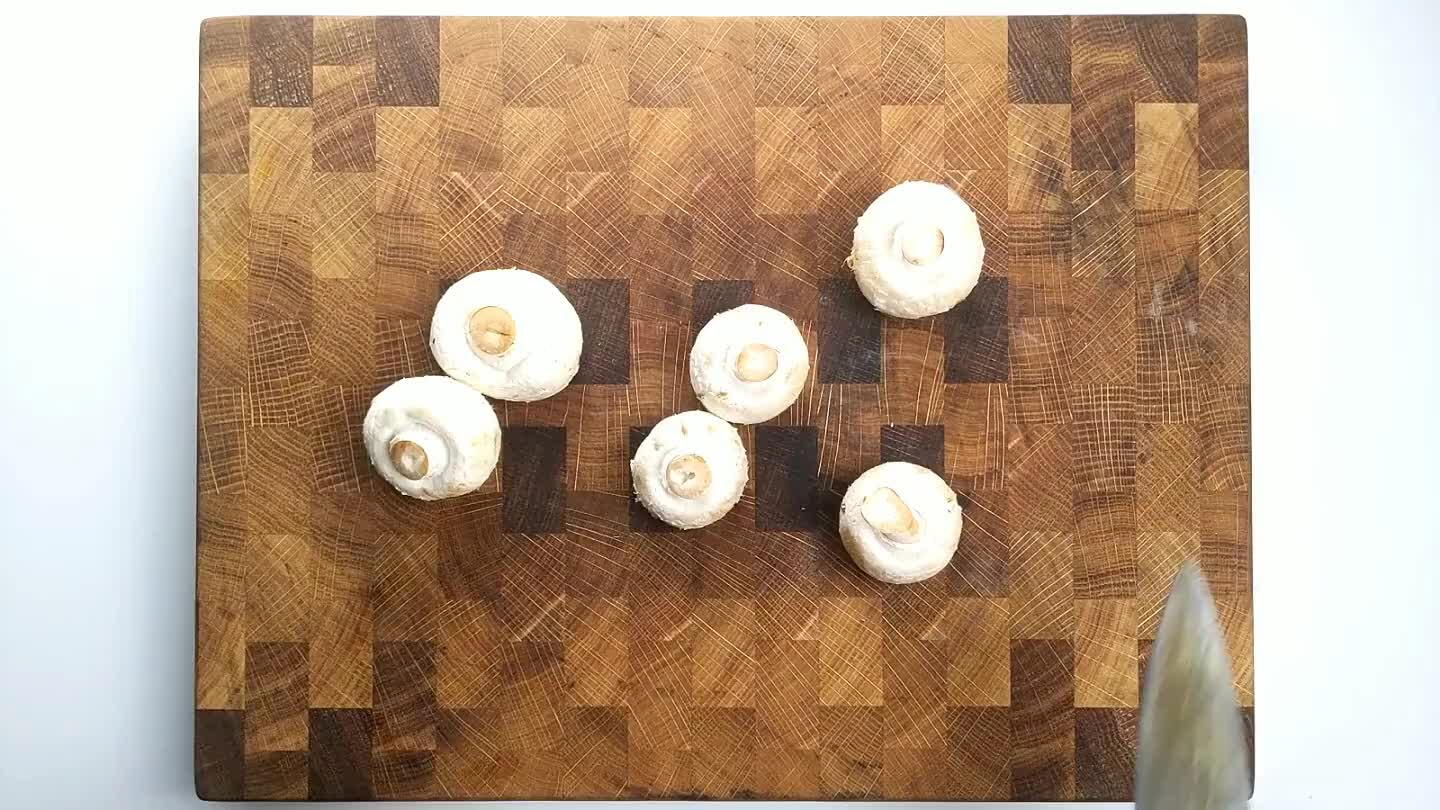 Slice off the tip of the stem of each mushroom to remove any brown or dry parts. Slice mushrooms thinly.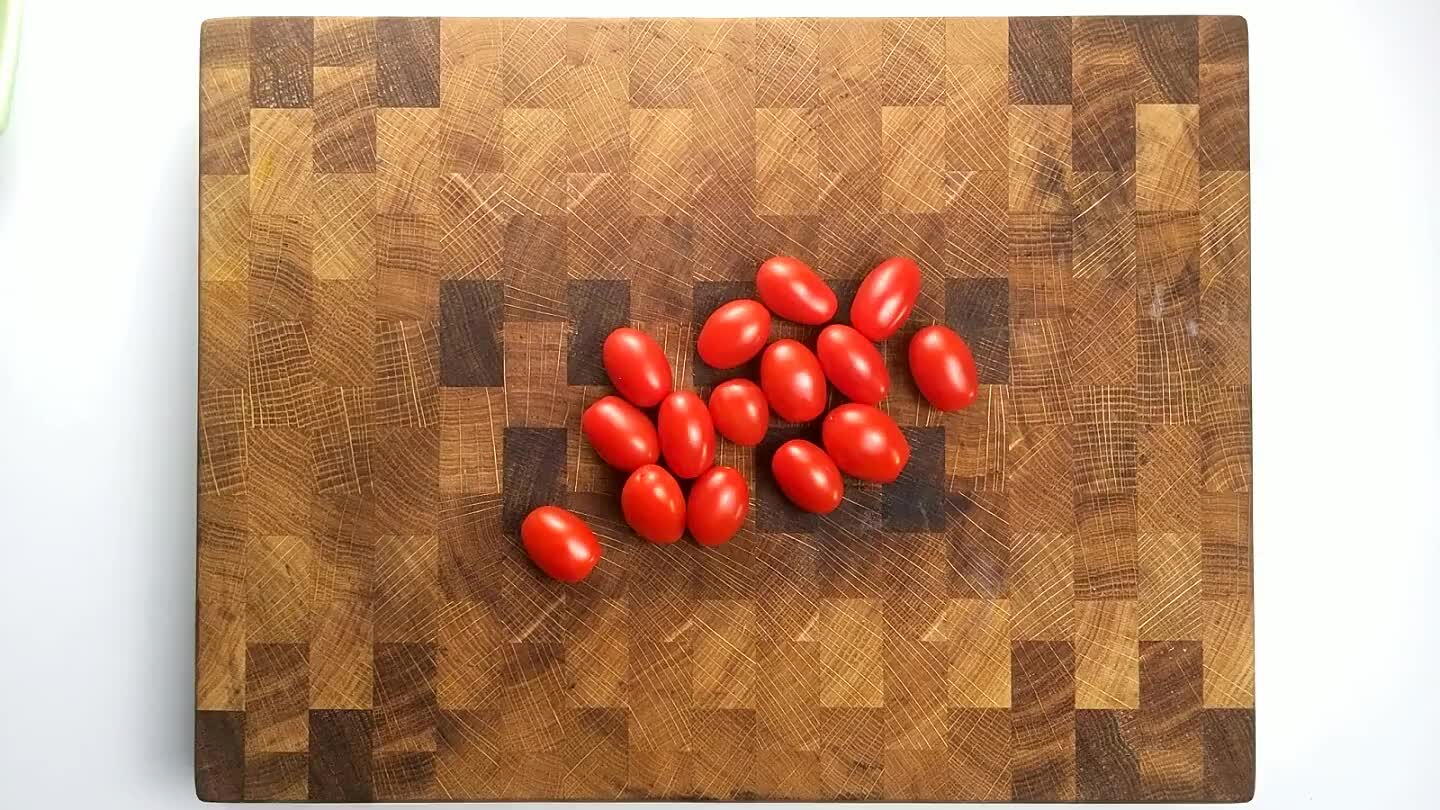 Cut each of the cherry tomatoes in half.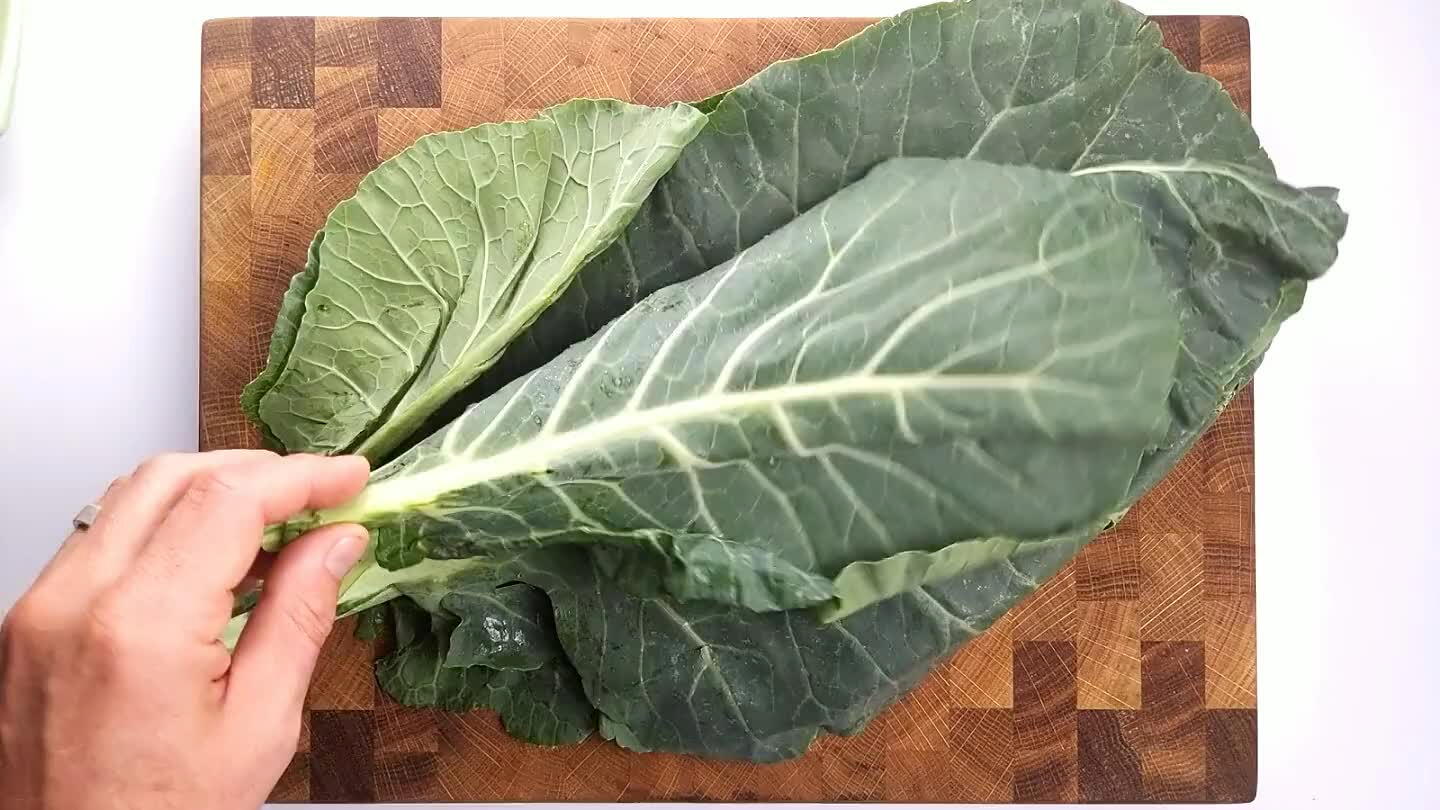 Remove the stems from each collard leaf by pinching the leaf close to the base of the stem and pulling the stem.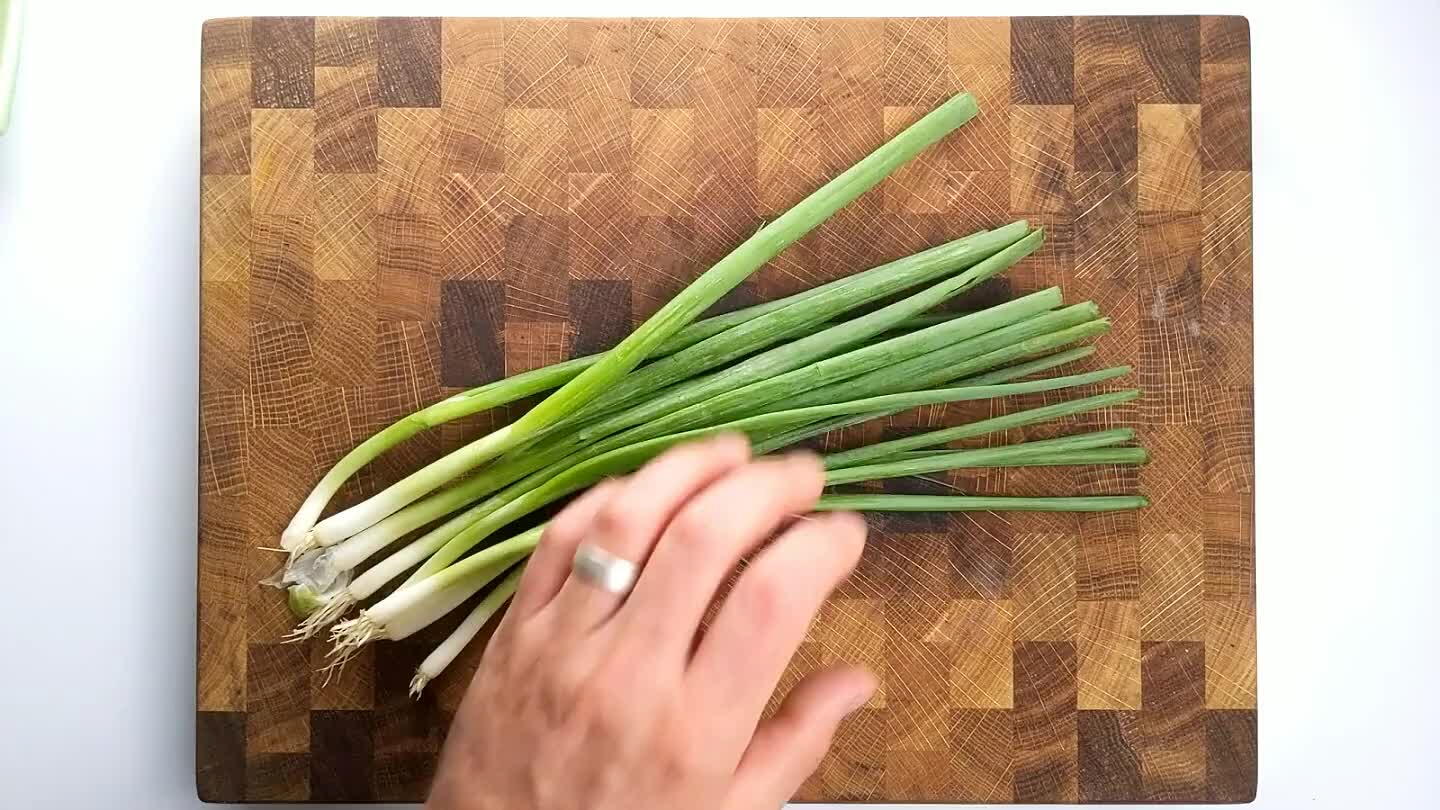 Slice the scallions.
Slice the andouille sausage on a bias.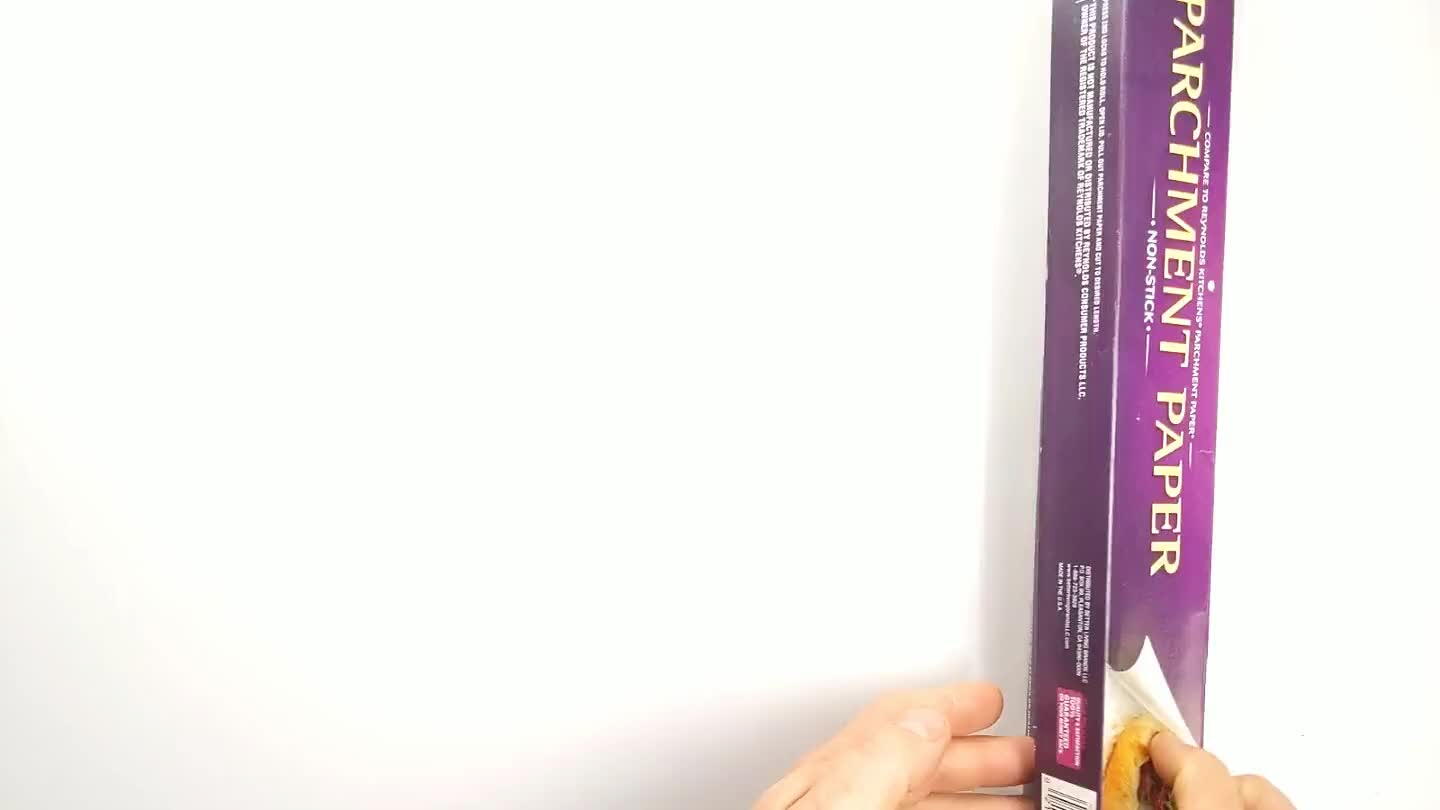 Lay out a square of parchment with the shiny side facing up.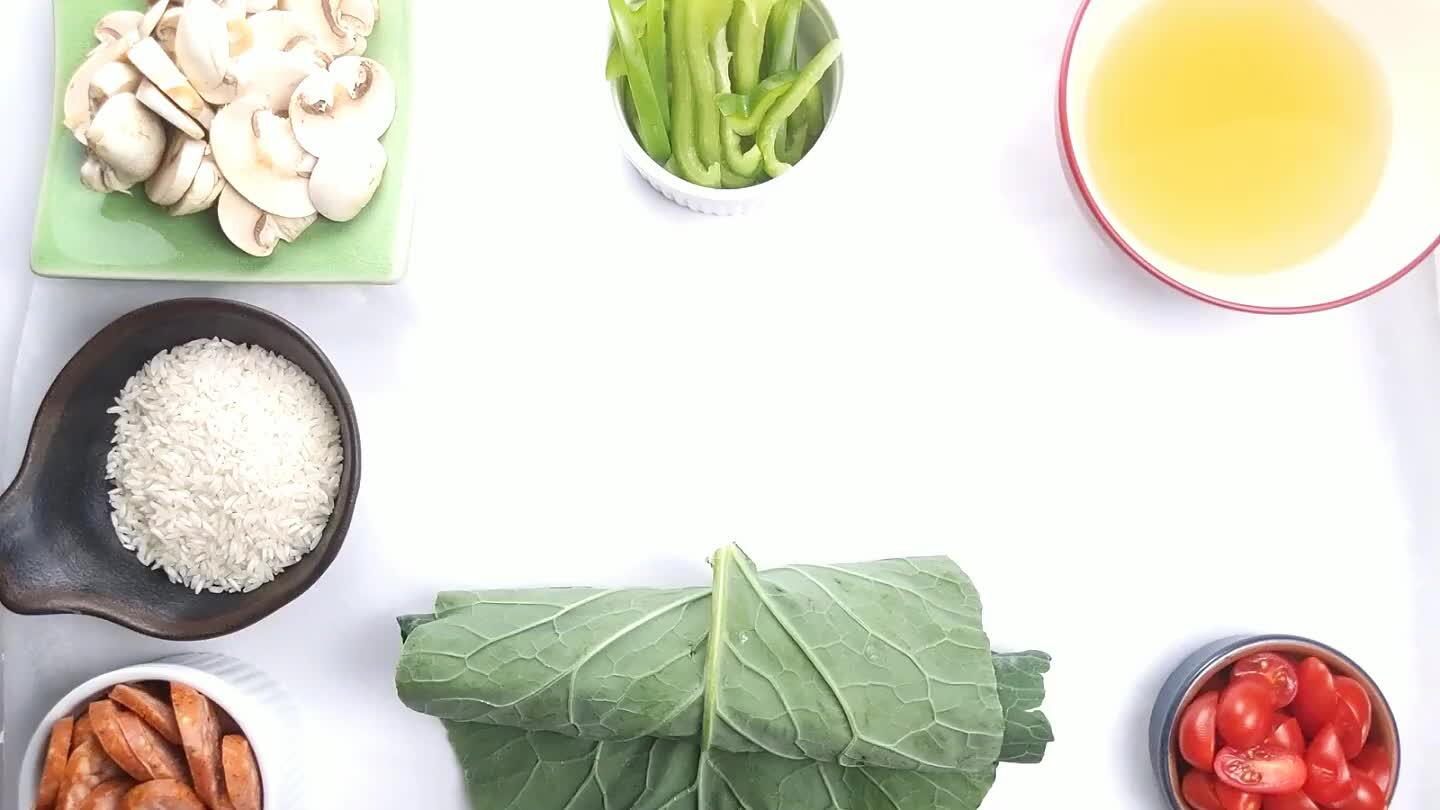 Lay the greens out in the center of the parchment.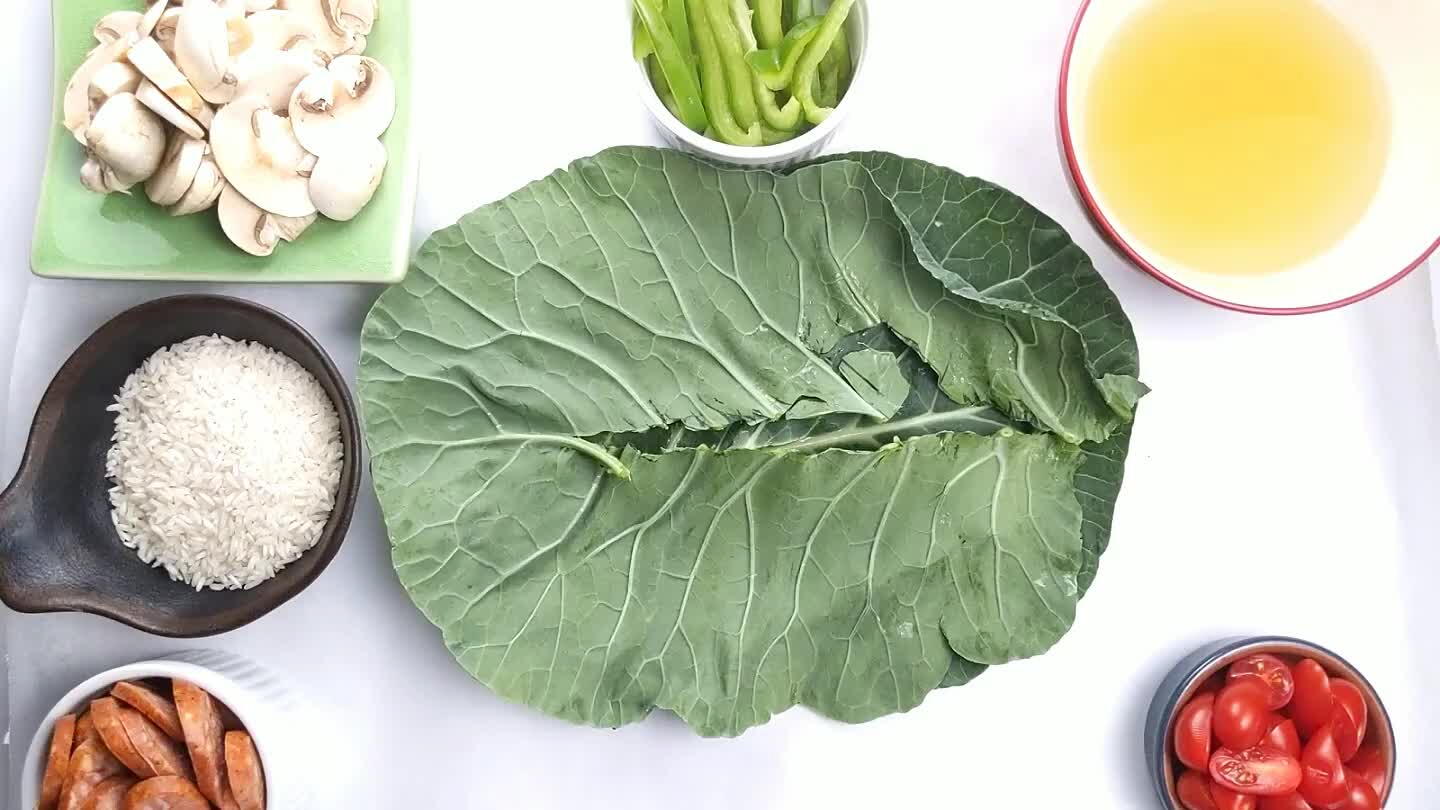 Pour the rice into the center of the greens.
Scatter the bell pepper slices on top of the rice.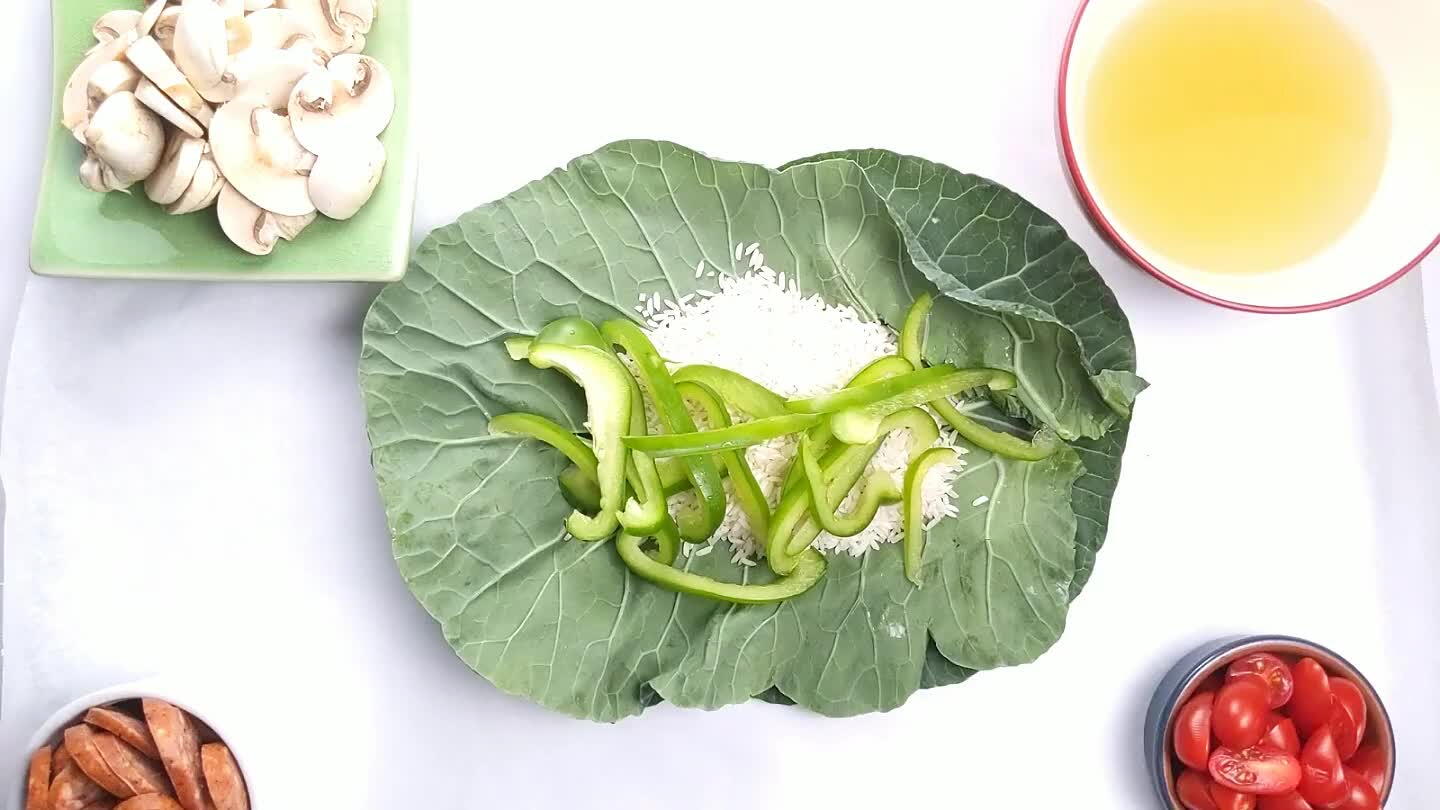 Add the cherry tomatoes.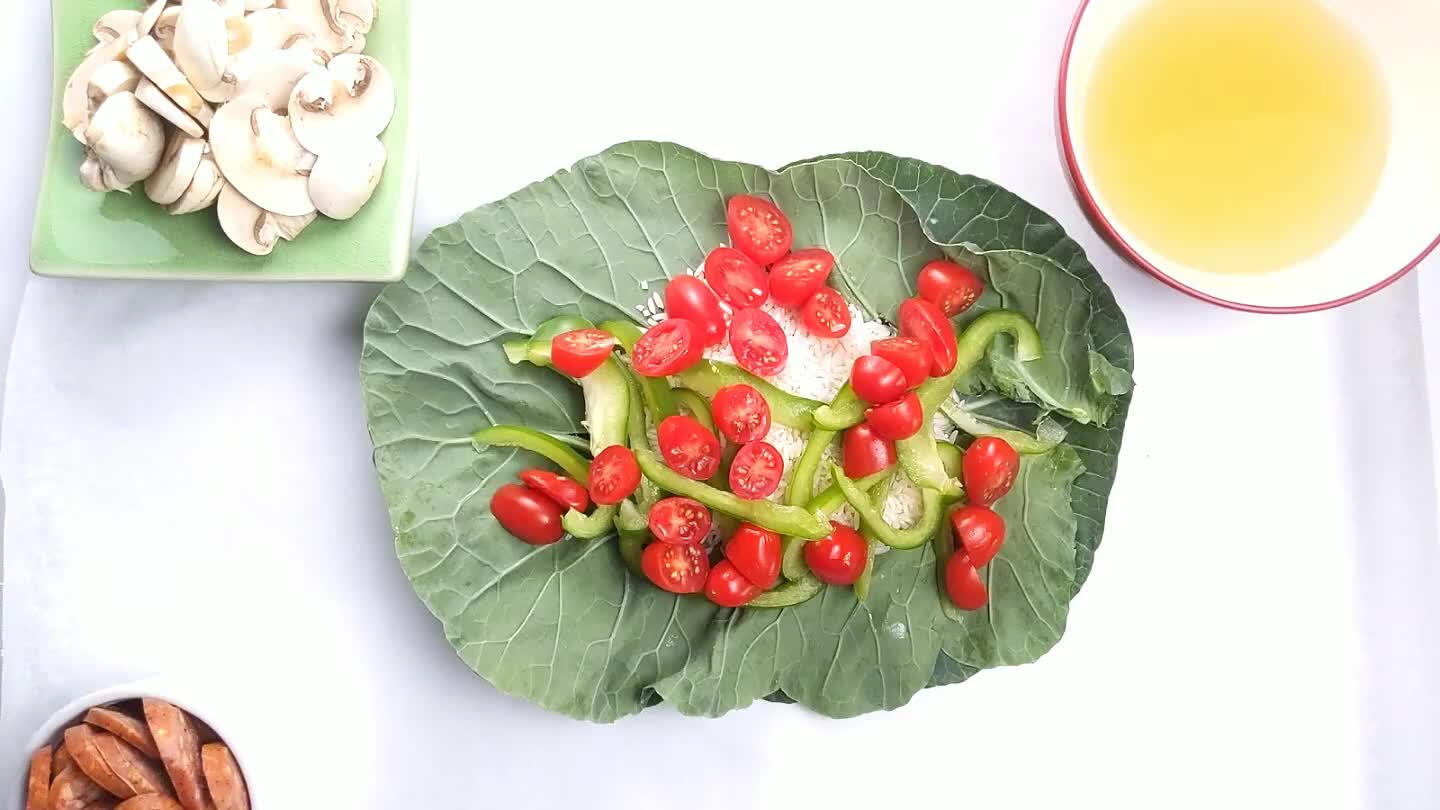 Add the sausage slices.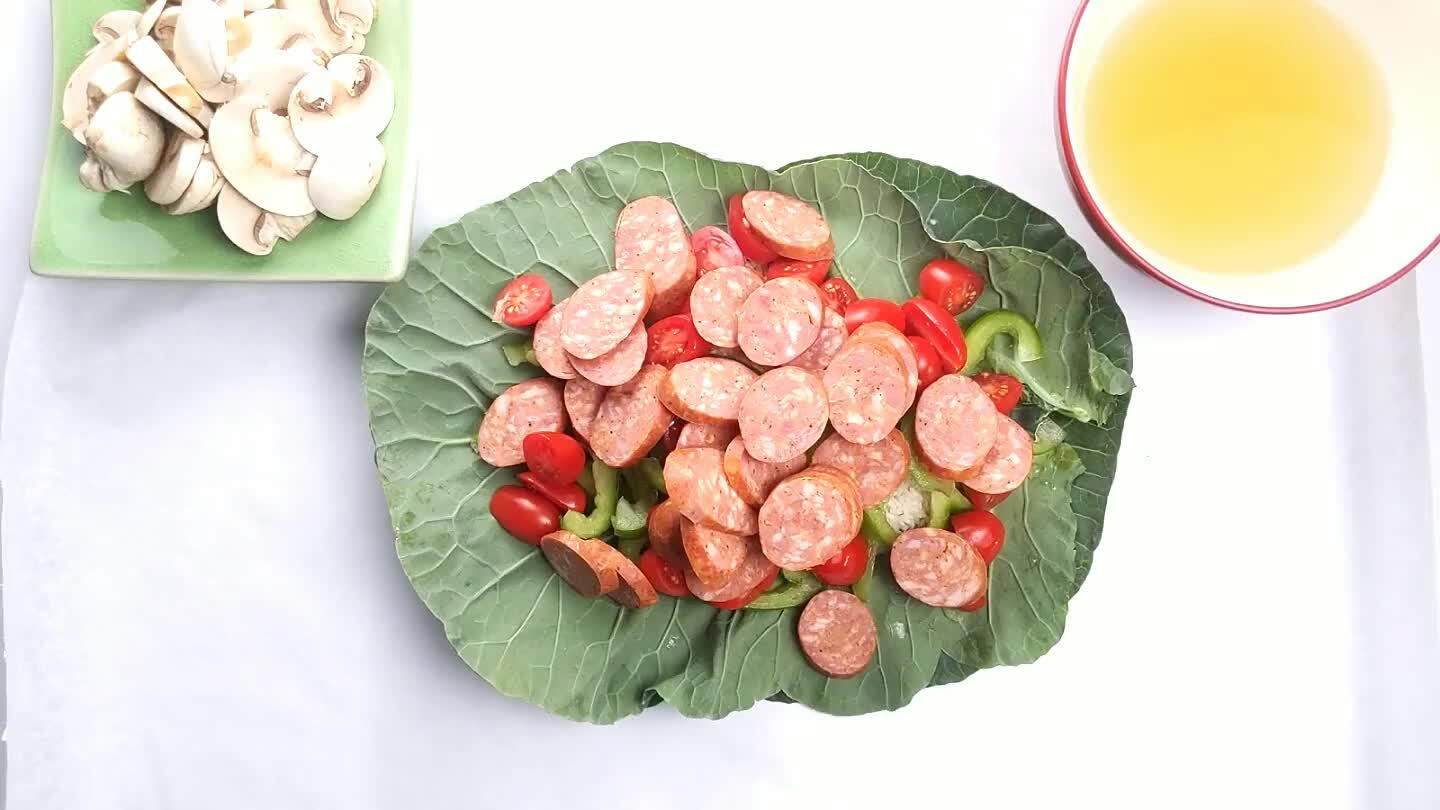 Add the sliced mushrooms.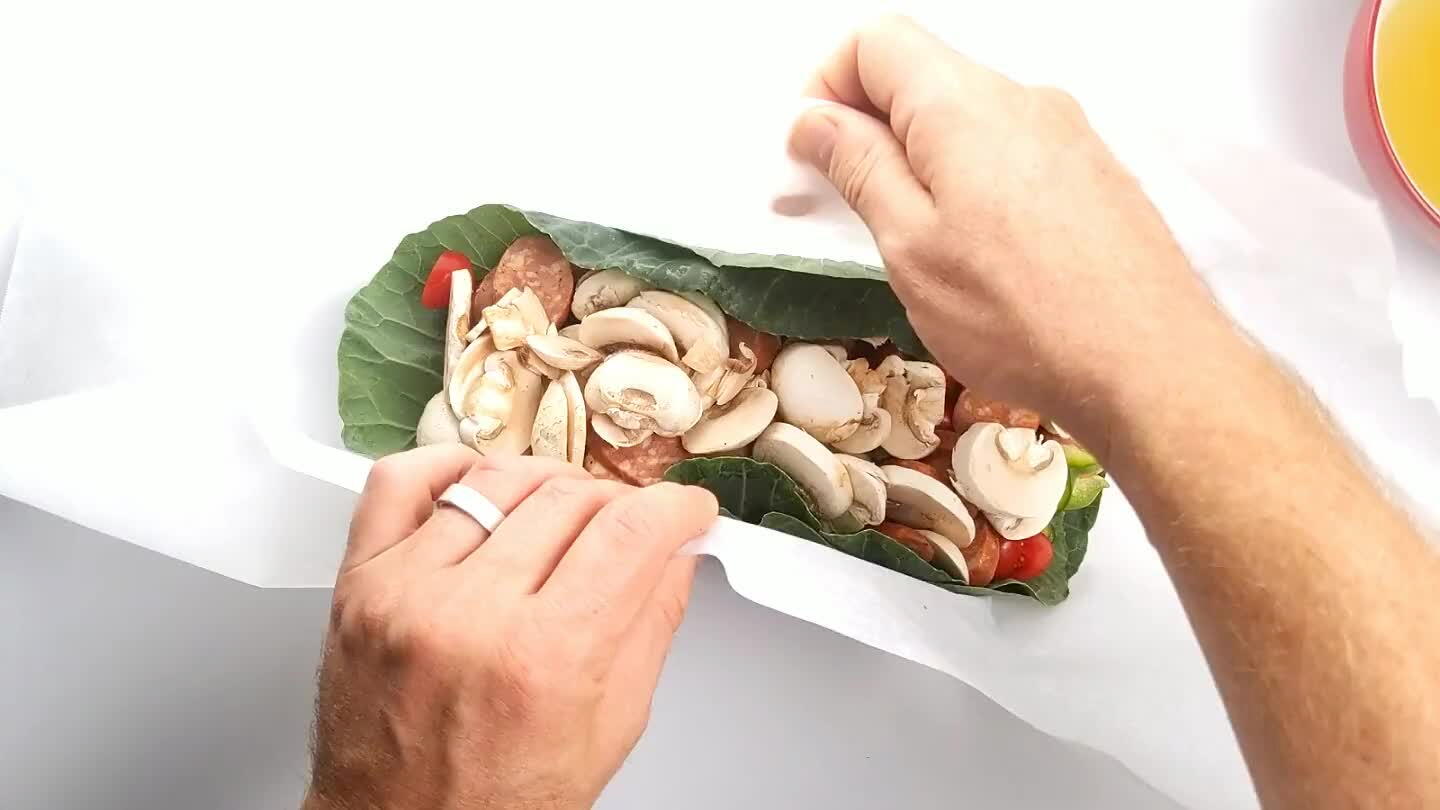 The parchment will need to be water tight on the bottom, so roll it up tight. I started by rolling the leaves around the contents, then sealing the parchment over the top. I then rolled up the sides.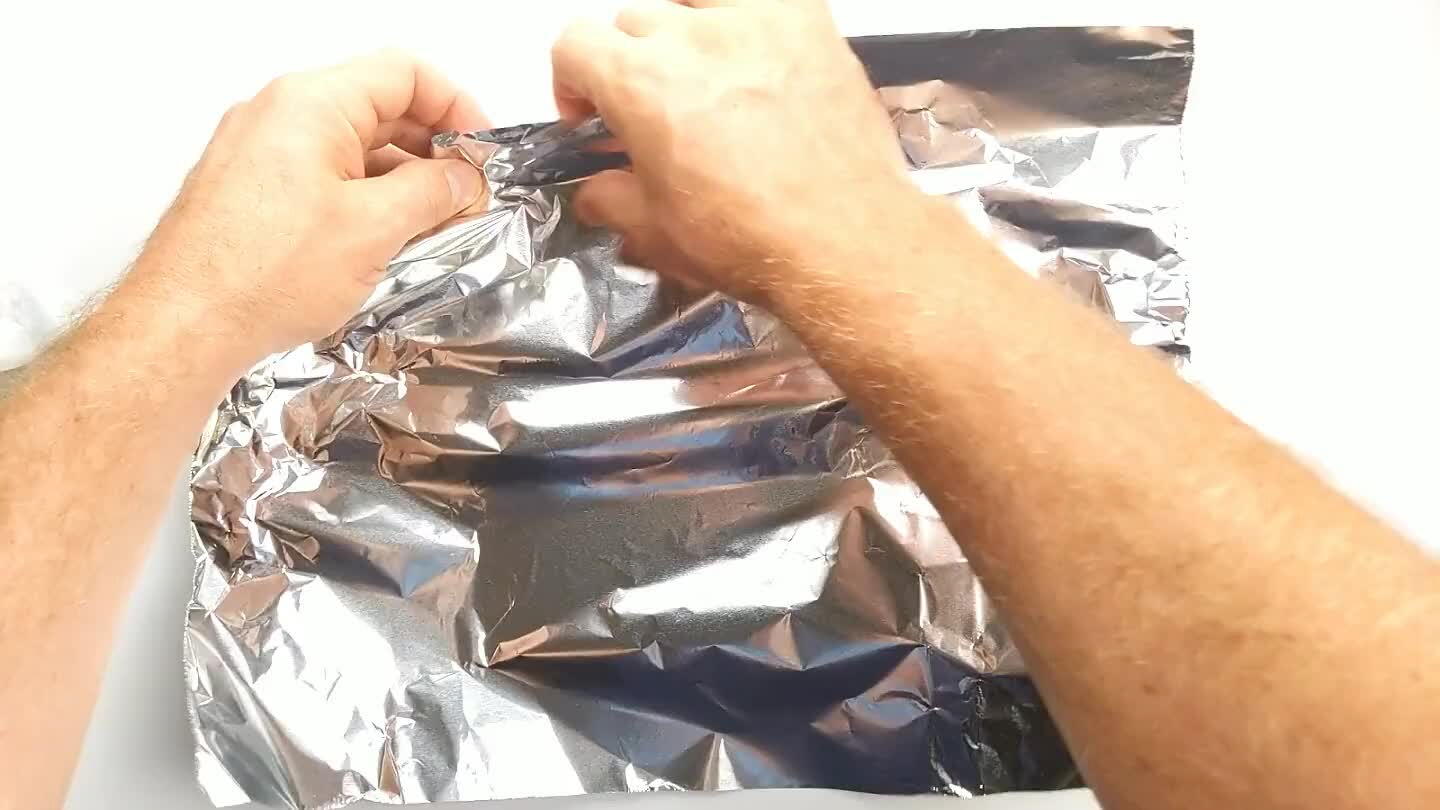 Add a sheet of foil underneath the parchment or place it in a snug baking dish. The rice needs the liquid to cook, so you want to protect against the potential that the liquid will leak and leave you with overcooked sausage and vegetables over dry rice.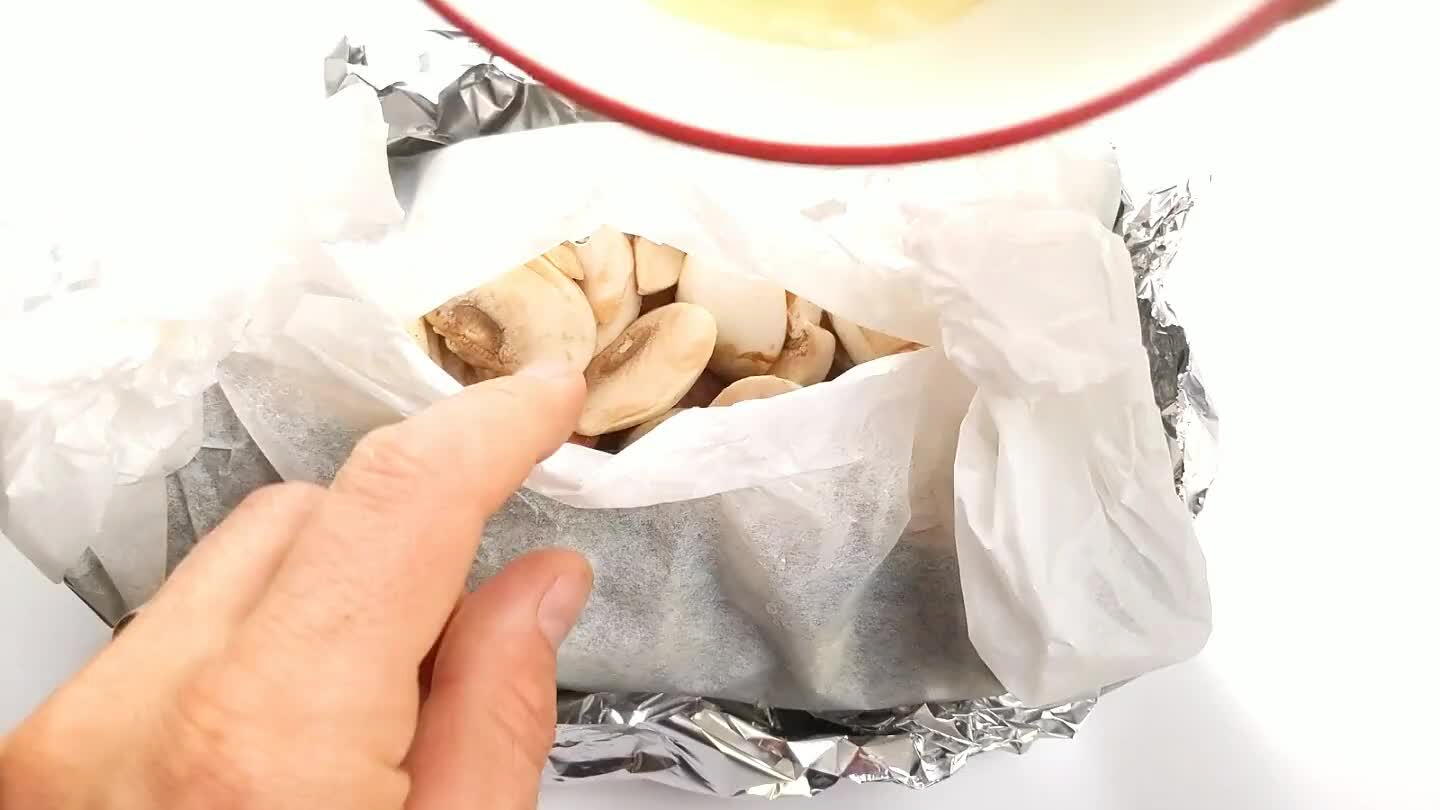 Pour the chicken broth into the packet and seal it back up.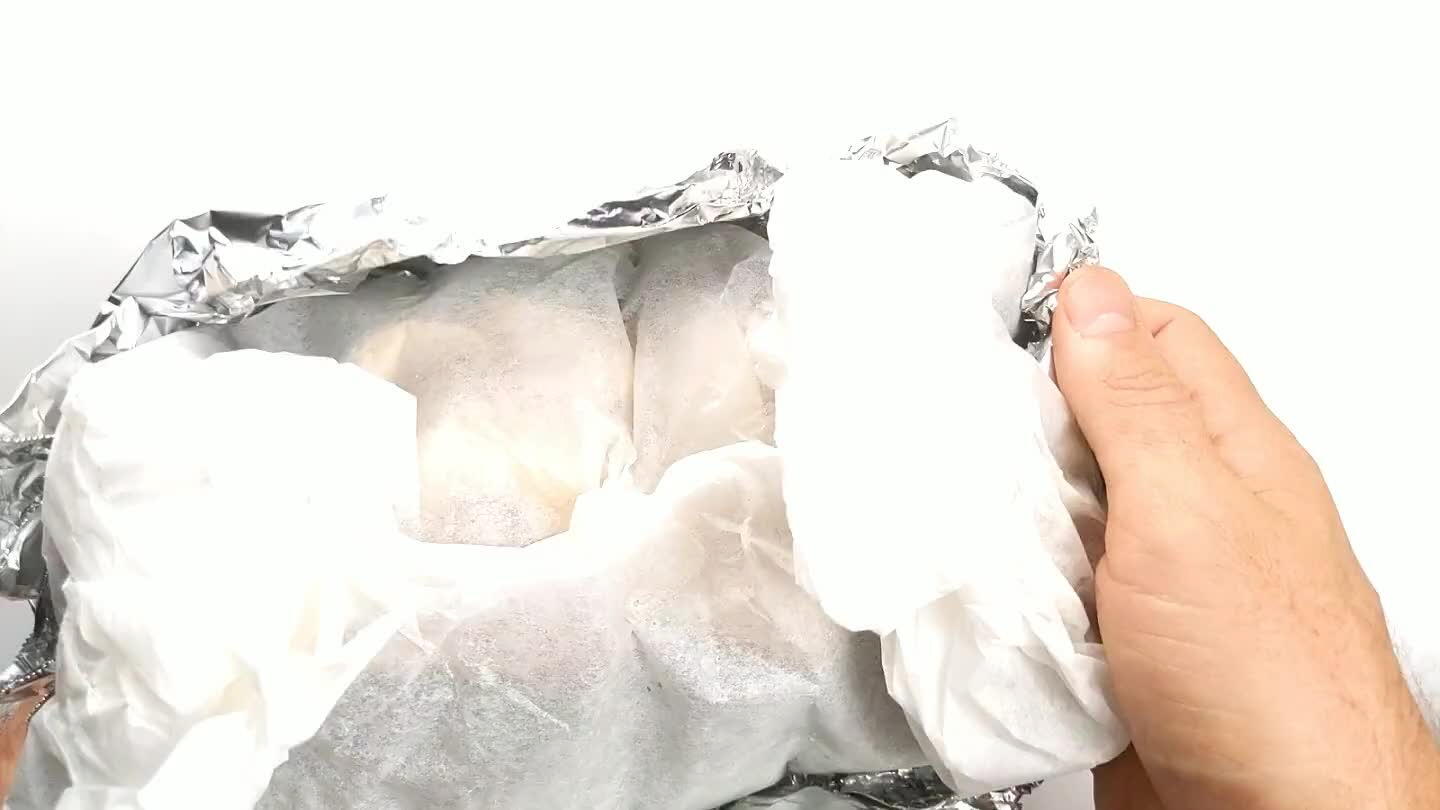 Place in an oven-safe dish and bake for about 75 minutes or until rice is cooked through, sticky and soft.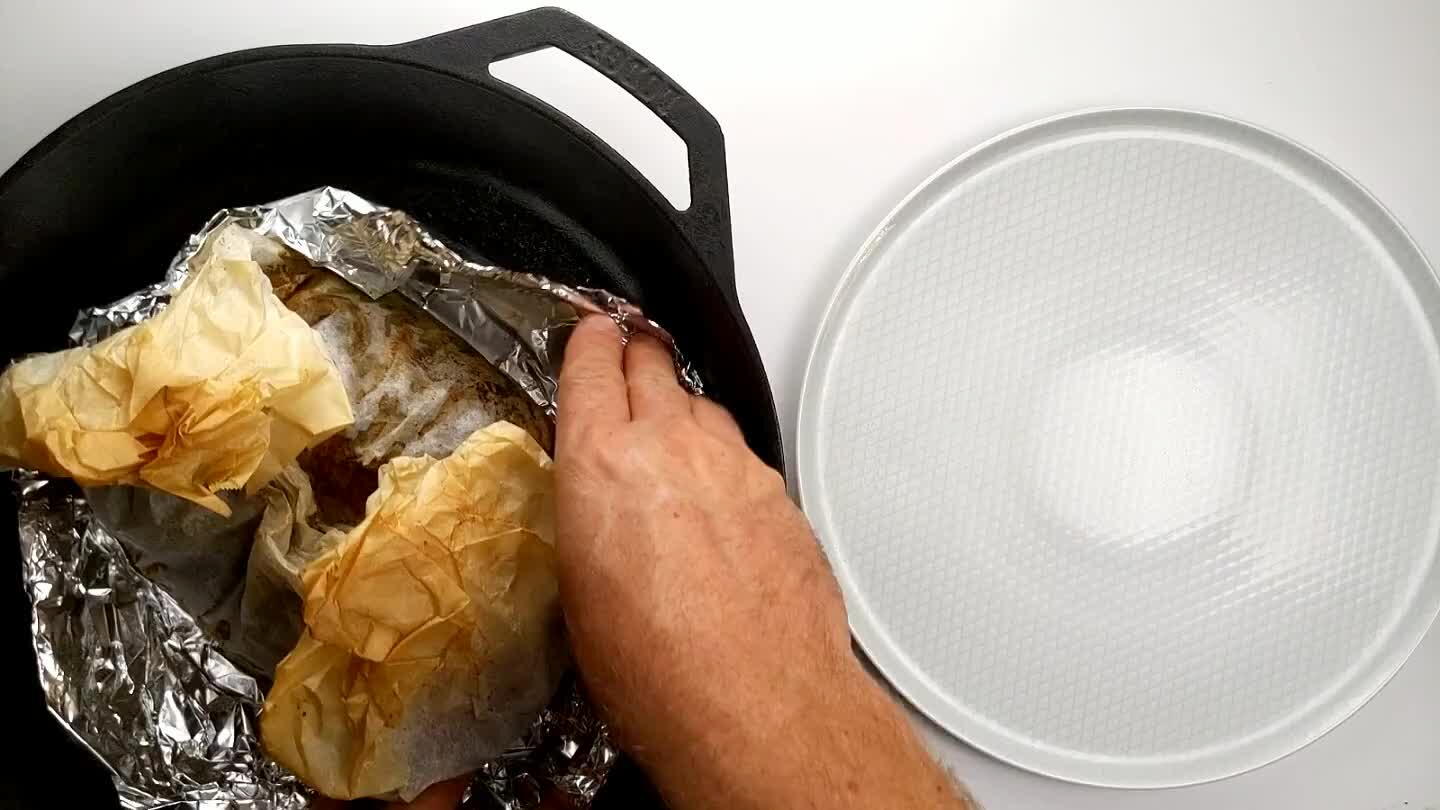 Comments