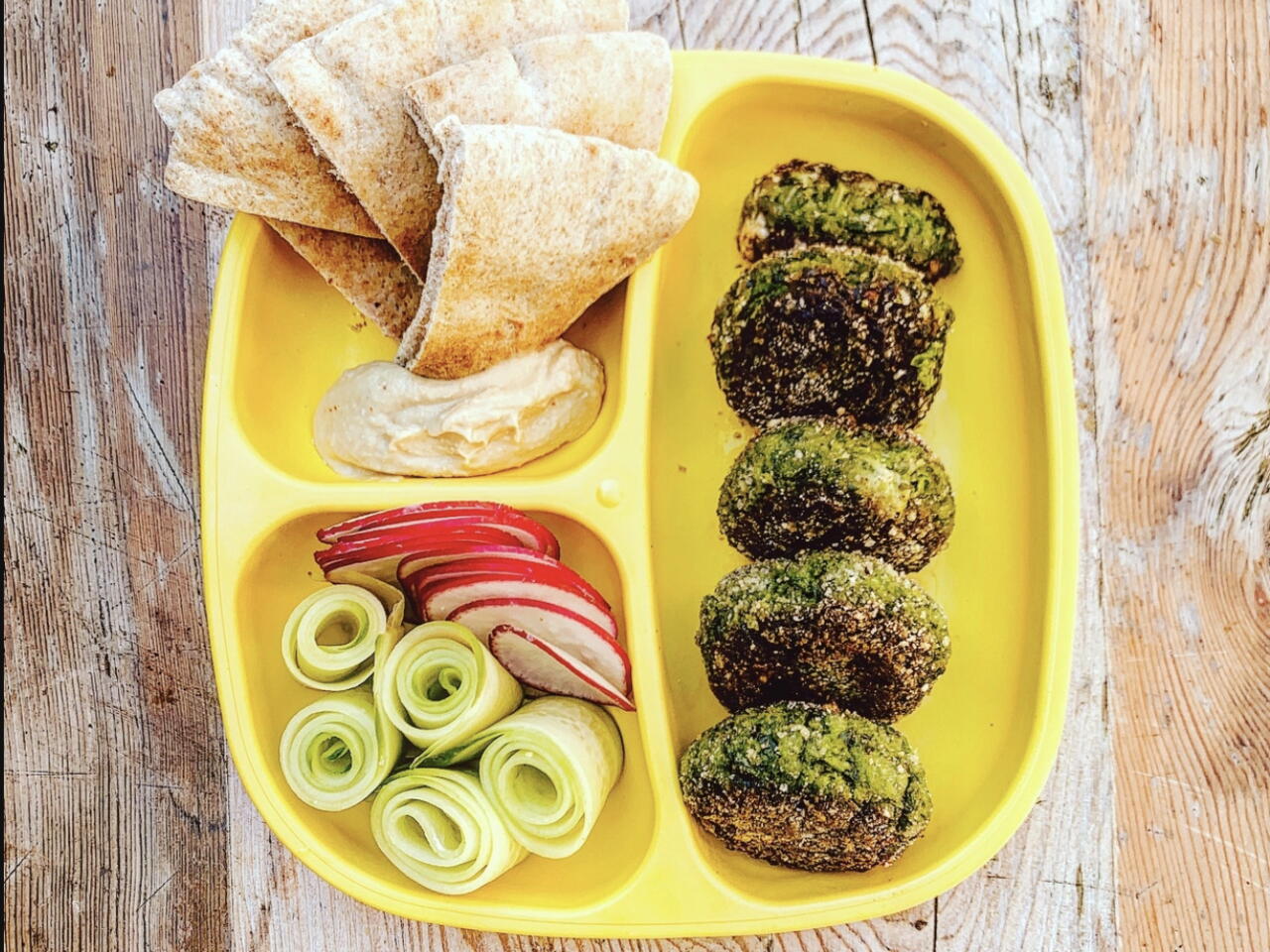 Joel Gamoran
Published on 07/07/2021, viewed by 338 , 0 Comments
4 portions
Whether you're headed out on a picnic, to school, to work, or just want to eat out of a cute bento box at home . . . these guys are for you!
What you will need
16 ounces frozen edamame
3 cloves garlic
.25 oz fresh mint (about 6 leaves)
½ teaspoon cumin
2 tablespoons flour
2 eggs
¼ teaspoon baking soda
½ teaspoon salt
pinch of black pepper
1 teaspoon lemon juice
1 cup plain Greek yogurt
1 cucumber
4 pita bread
1 tomato
1/4 head lettuce (about 4 leaves)
(Nutritional facts 150 calories, 6.07 g fat, 13.77 g carbohydrates, 11.9 g protein, 93 mg cholesterol, 261 mg sodium)
How to cook
Pull your edamame out of the freezer to defrost. Preheat your oven to 450 degrees. Line a baking sheet with parchment or a silicone mat.
In a food processor, combine the edamame, garlic, mint, cumin, flour, eggs, baking soda, salt, pepper, and lemon juice. Blend it up!
Roll your falafel into small balls, a bit larger than super bouncy ball size. Or you can use a small scoop or melon baller to keep the size consistent. Place falafel on the prepped baking sheet and bake for 8 minutes, turning half way through.
While the falafel bakes, let's make a quick yogurt sauce. Grate up your cucumber and remove any excess moisture by squeezing between paper towels. In a bowl, combine the yogurt and grated cucumber. Season with salt and pepper.
Grab a pita and we'll start to build. Line the pita with lettuce, add a few tomato slices, smother with yogurt sauce, and top with a few falafels.
Complete your lunchbox with anything you please: figs, hummus, radishes, chocolate, carrot shreds, grapes, boiled egg, kiwi - whatever you love!
Note: These babies can be frozen and reheated for a quick snack!
Comments