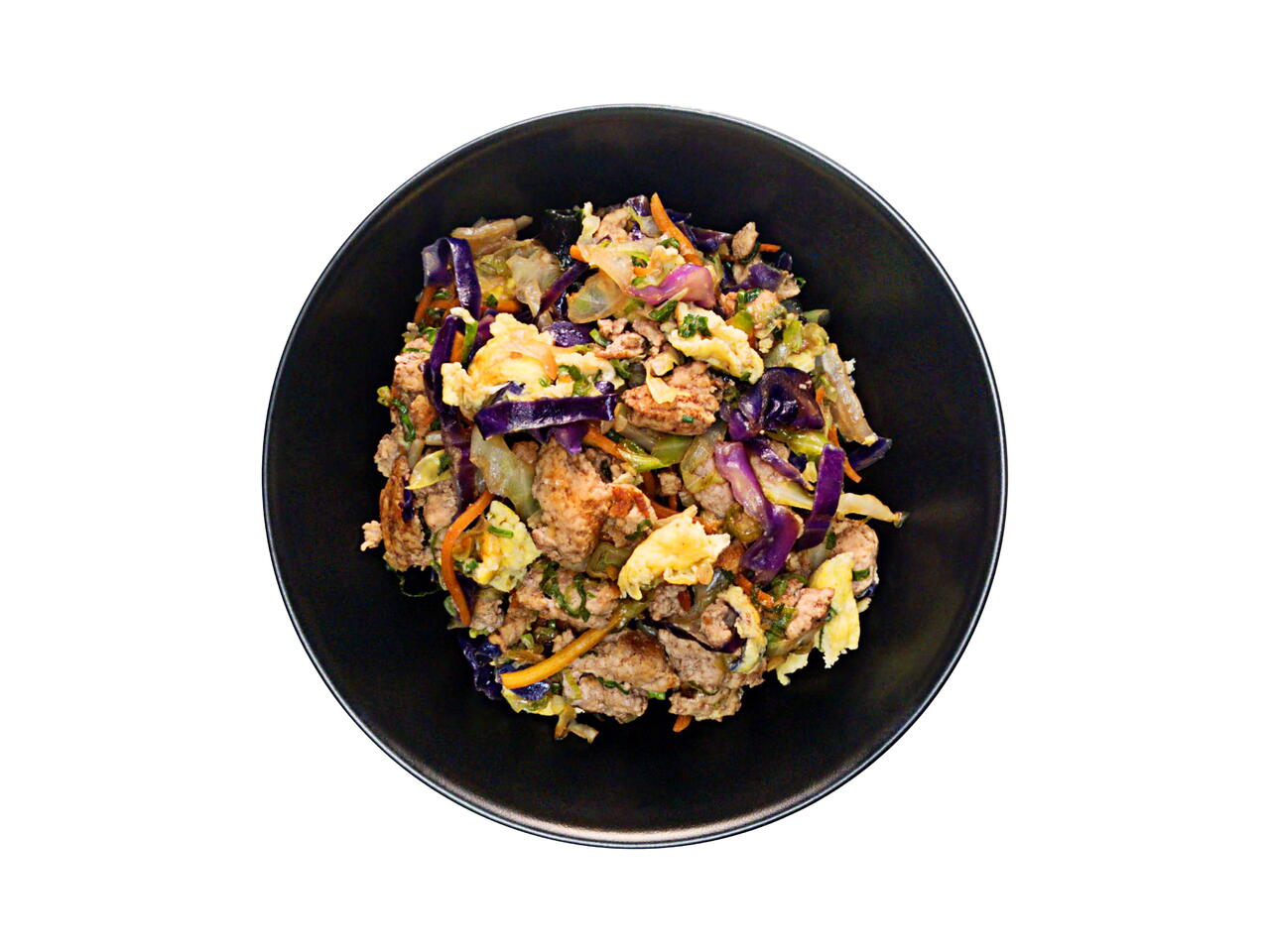 2 portions
15m
A super quick keto-friendly dinner option with a mildly asian theme. It can be a challenge to find good keto options that aren't packed with bacon and dairy, and this fulfills that quest.
What you will need
1 bunch Scallions
2 cloves Garlic
1" Fresh Ginger
1 Tbsp Toasted Sesame Oil
1/2 tsp 5 Spice
1 lb Ground Pork
12 oz. Coleslaw Mix
1/4 cup Soy Sauce
2 Eggs
(Nutritional facts 177 calories, 11.56 g fat, 5.92 g carbohydrates, 12.76 g protein, 230 mg cholesterol, 473 mg sodium)
How to cook
Wash the scallions and slice thin.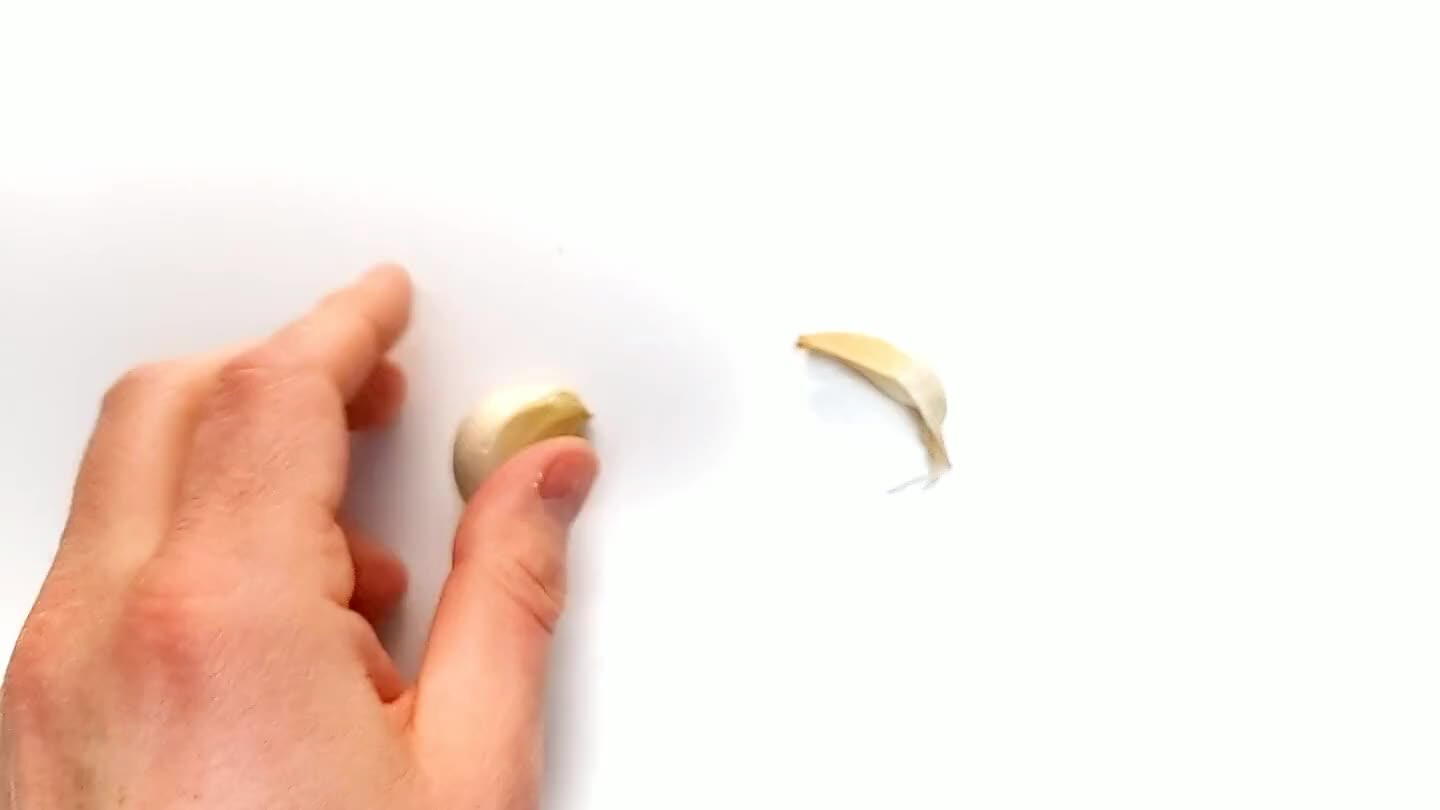 Peel garlic cloves and chop or grate to a fine paste.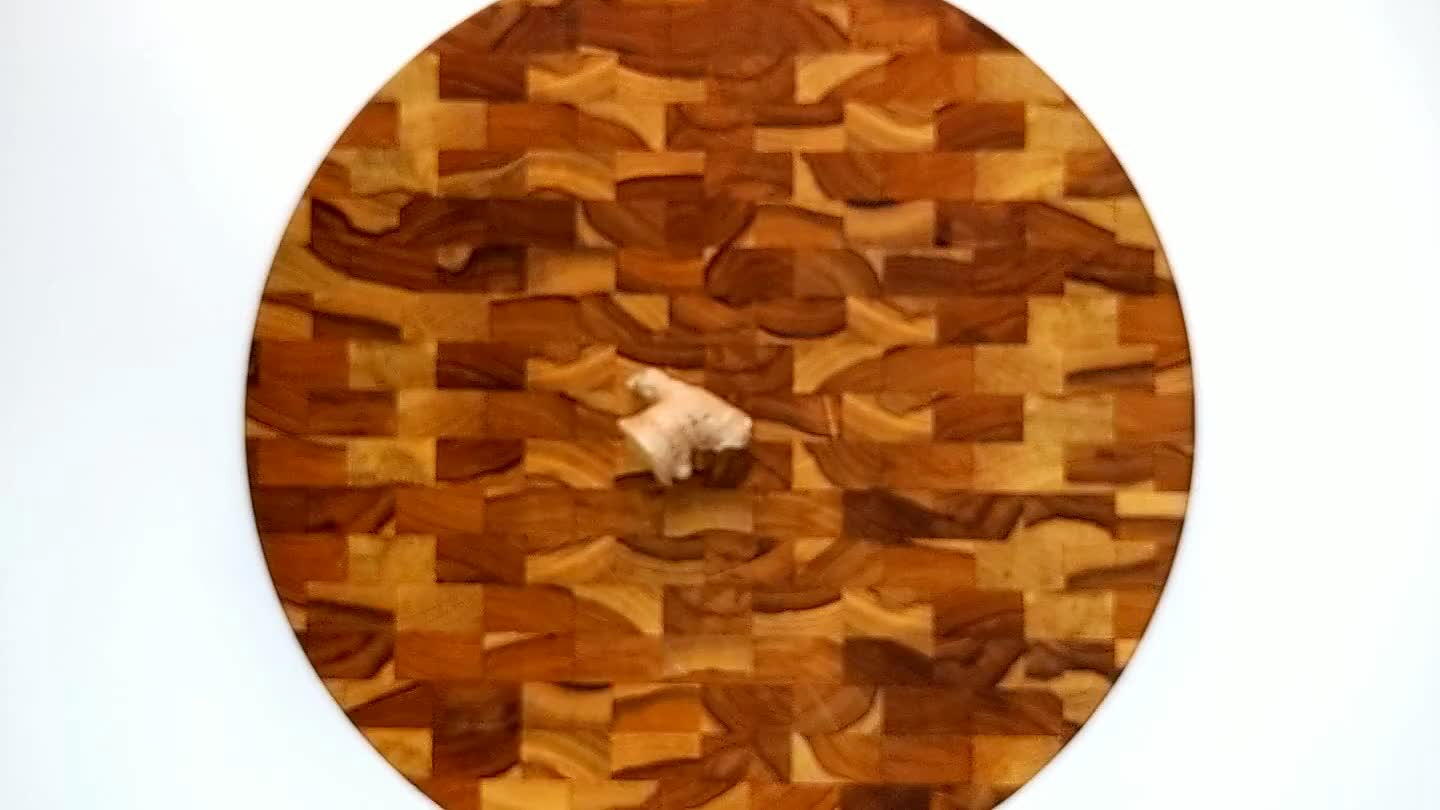 Peel ginger with a spoon and grate or chop to a fine paste.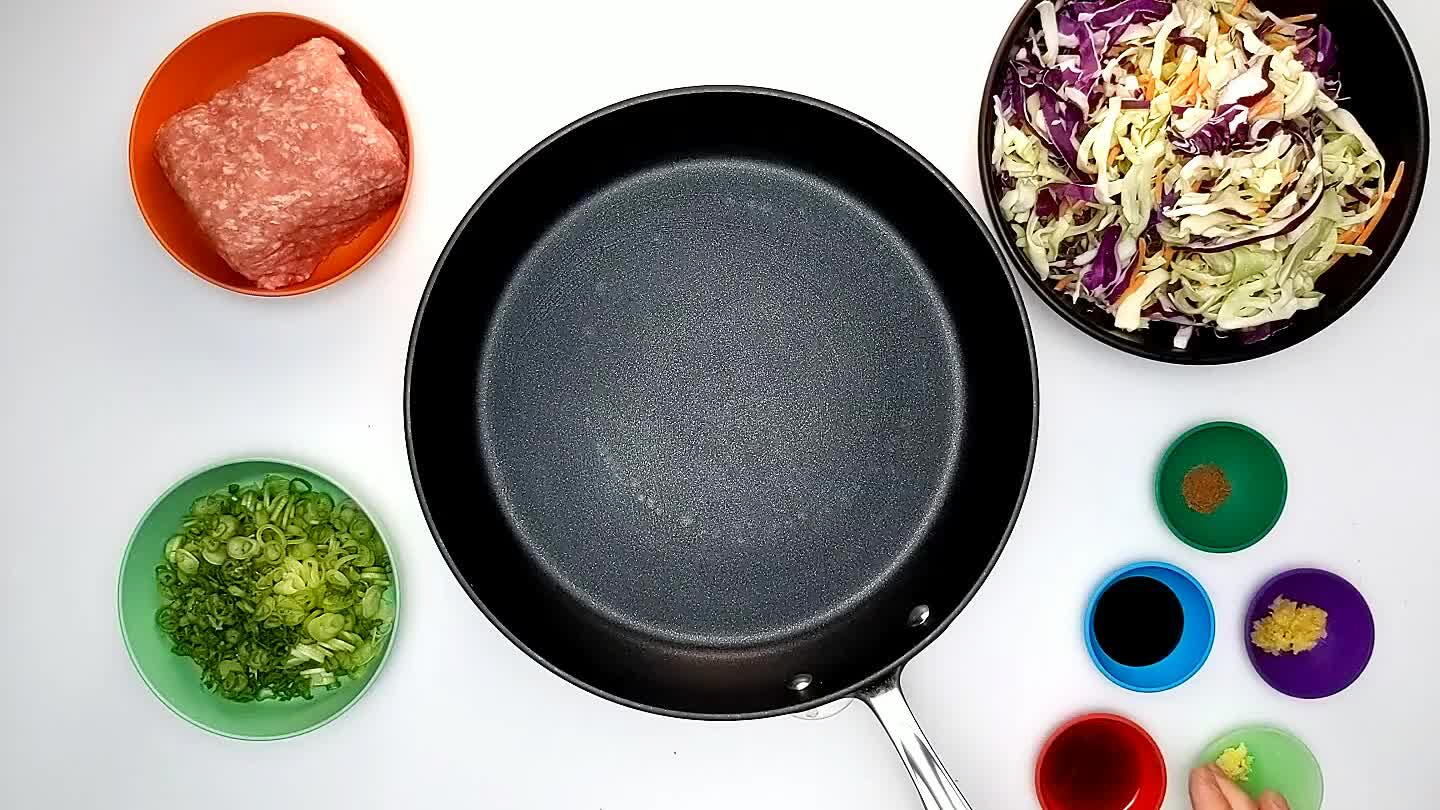 Heat some sesame oil in a saute pan over medium heat.
Stir the crushed garlic into the hot oil.
Add the ginger.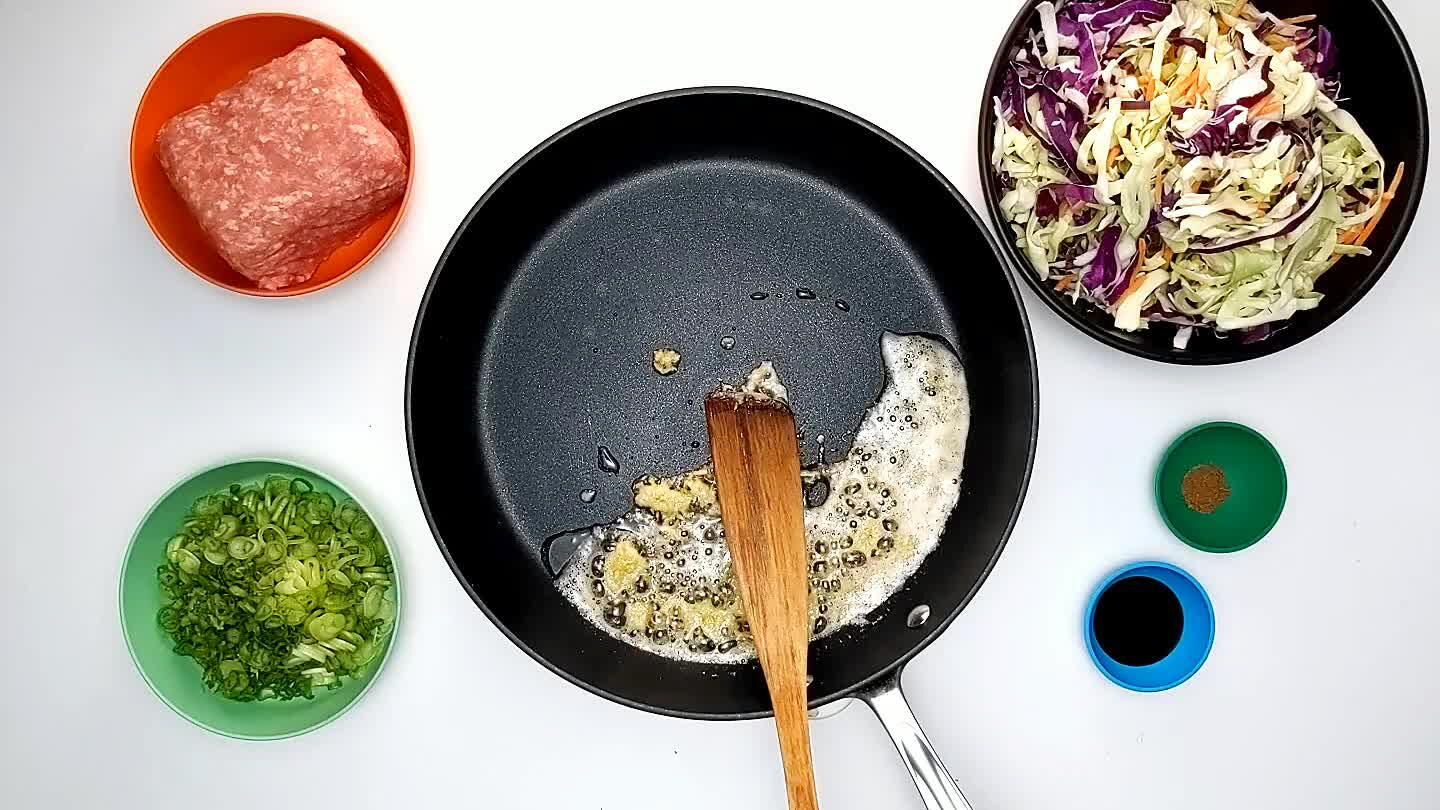 Add the 5 spice powder and toast briefly, just a few seconds, until the smell hits you.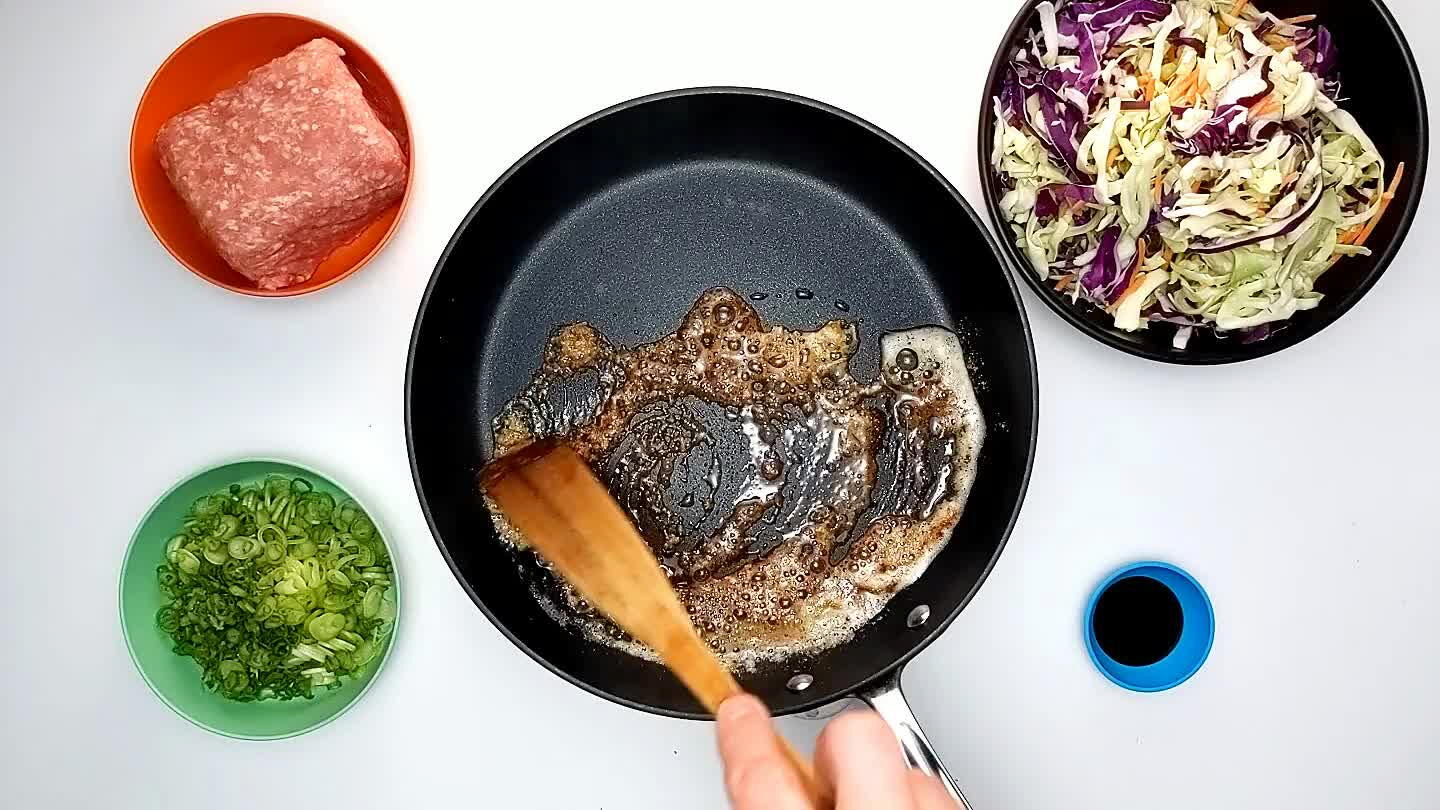 Add the ground pork, breaking it apart into small chunks. Cook, stirring often, until the pork is browned through.
Add the coleslaw mix. Cook, stirring frequently, until the cabbage is tender. It might seem like too much at first, but it will quickly cook down.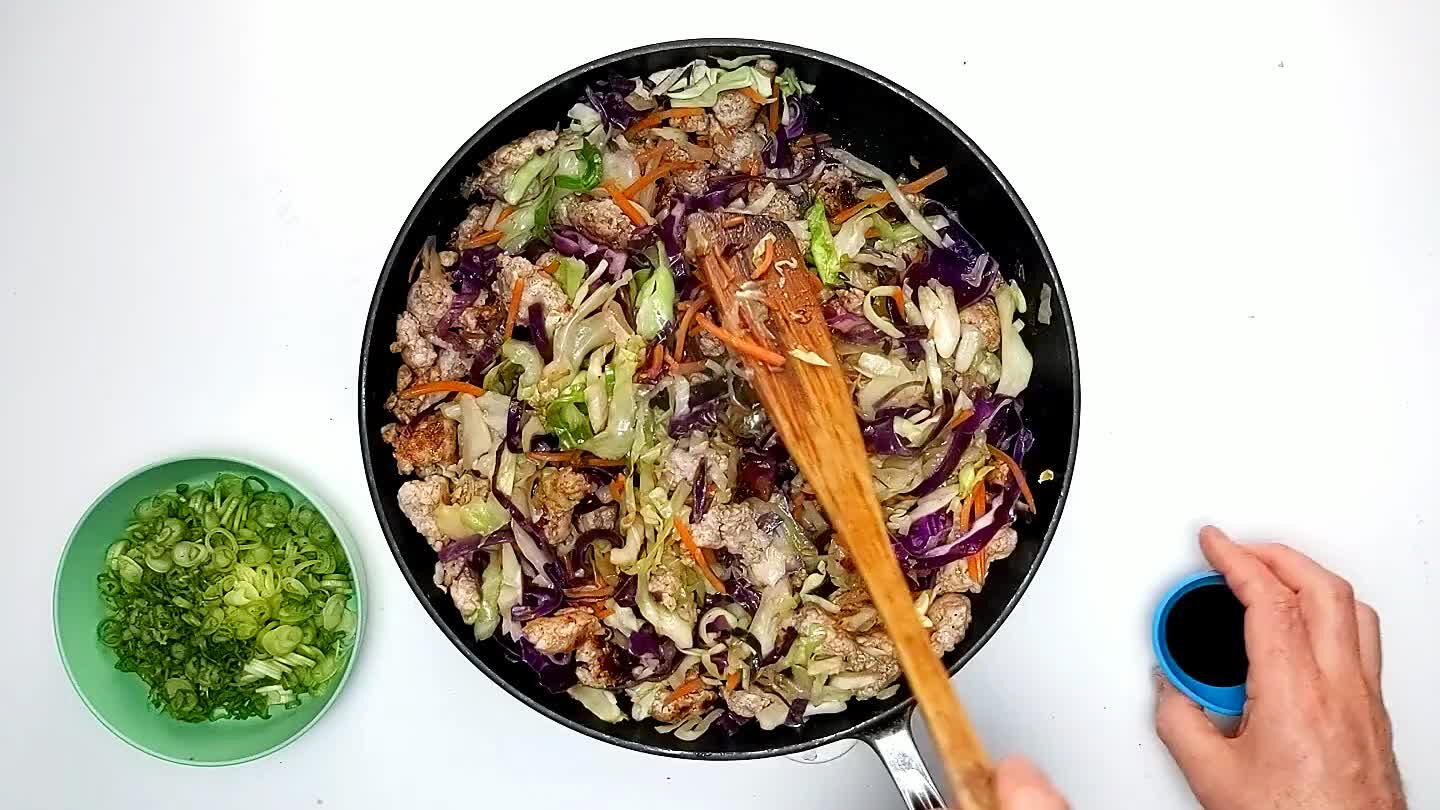 Stir in the soy sauce.
Stir in the sliced scallions.
Crack the eggs into a small dish and scramble them up.
Push the pork to one side and pour in the scrambled egg. Cook the eggs through, then break them up and mix them in with the pork and cabbage.