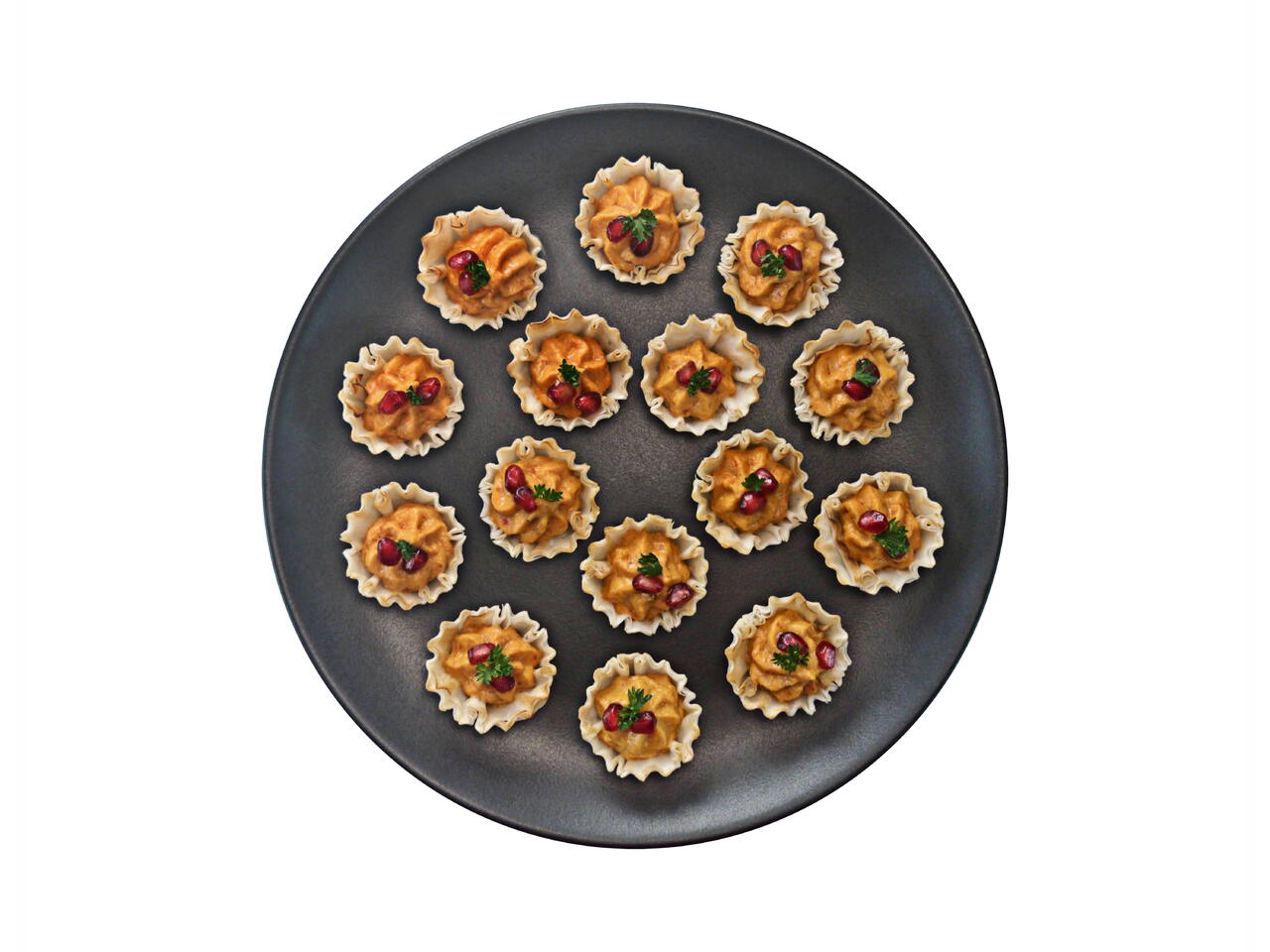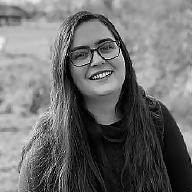 Recipe video made by Michelle
Published on 11/16/2021, viewed by 551 , 0 Comments
15 portions
20m
Quickly whip up this unique appetizer filled with a muhammara and baba ganoush inspired eggplant and red pepper dip. For a little fruity crunch, we top with pomegranate seeds!
What you will need
1 Eggplant
12 oz Roasted Red Peppers
3/4 cup Walnuts
2 Tbsp Red Wine Vinegar
1/2 tsp Salt
pinch Red Pepper Flakes, optional
1/3 cup Olive Oil
1 Pomegranate
1.9 oz Phyllo Pastry Shells
Fresh Parsley, optional
(Nutritional facts 139 calories, 9.23 g fat, 14.03 g carbohydrates, 2.28 g protein, 1 mg cholesterol, 267 mg sodium)
How to cook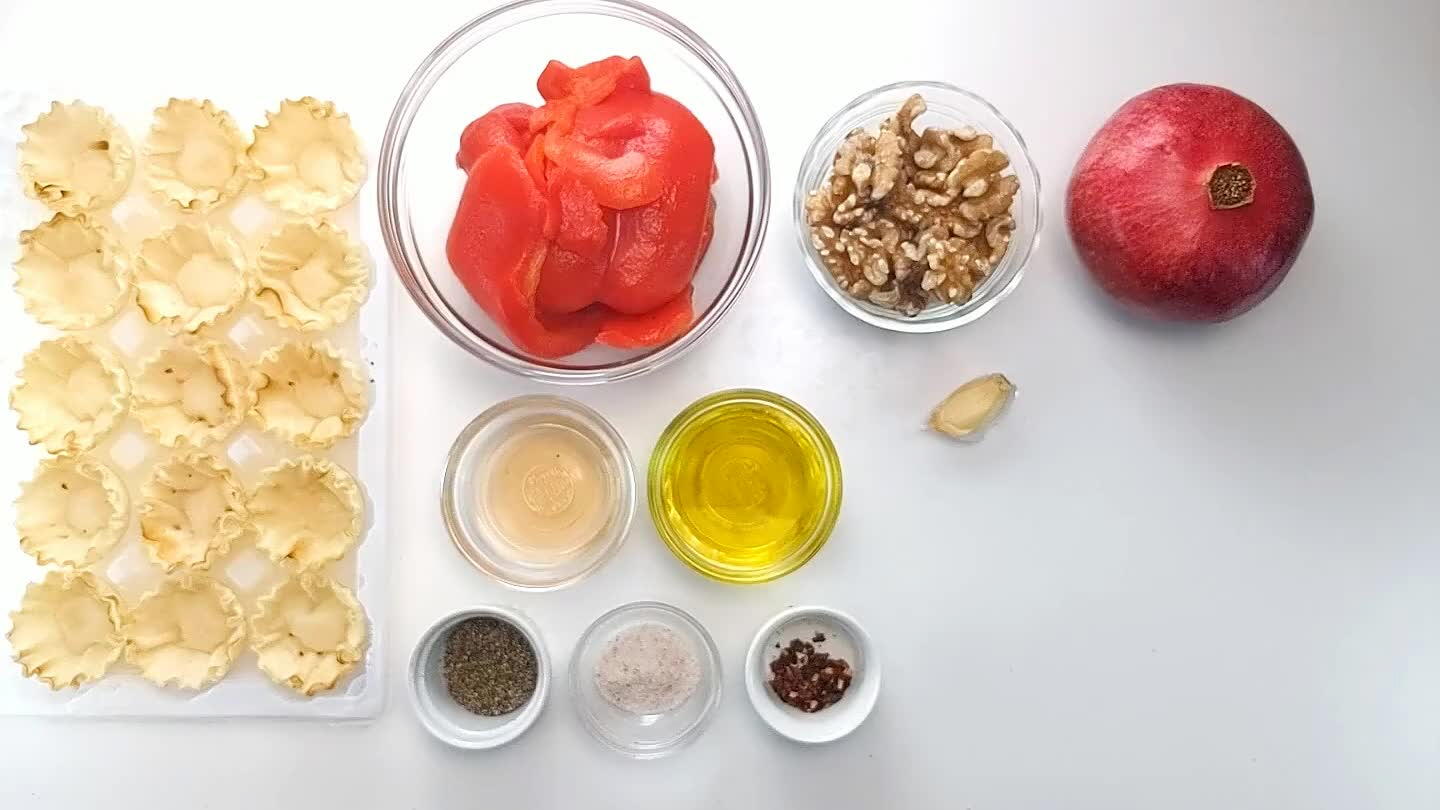 Gather and portion ingredients.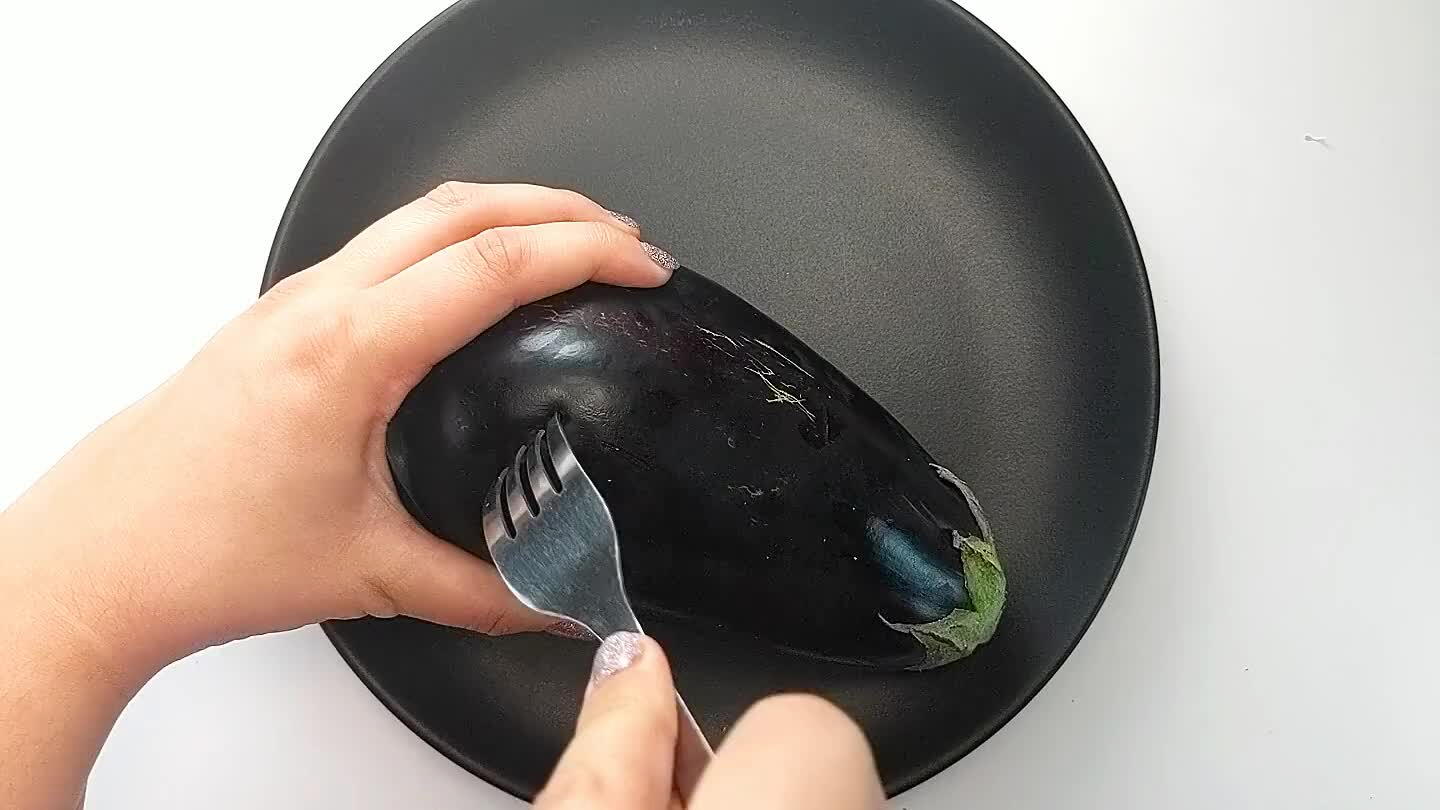 Prick the eggplant with a fork and microwave for 7-10 minutes depending on the strength of your microwave.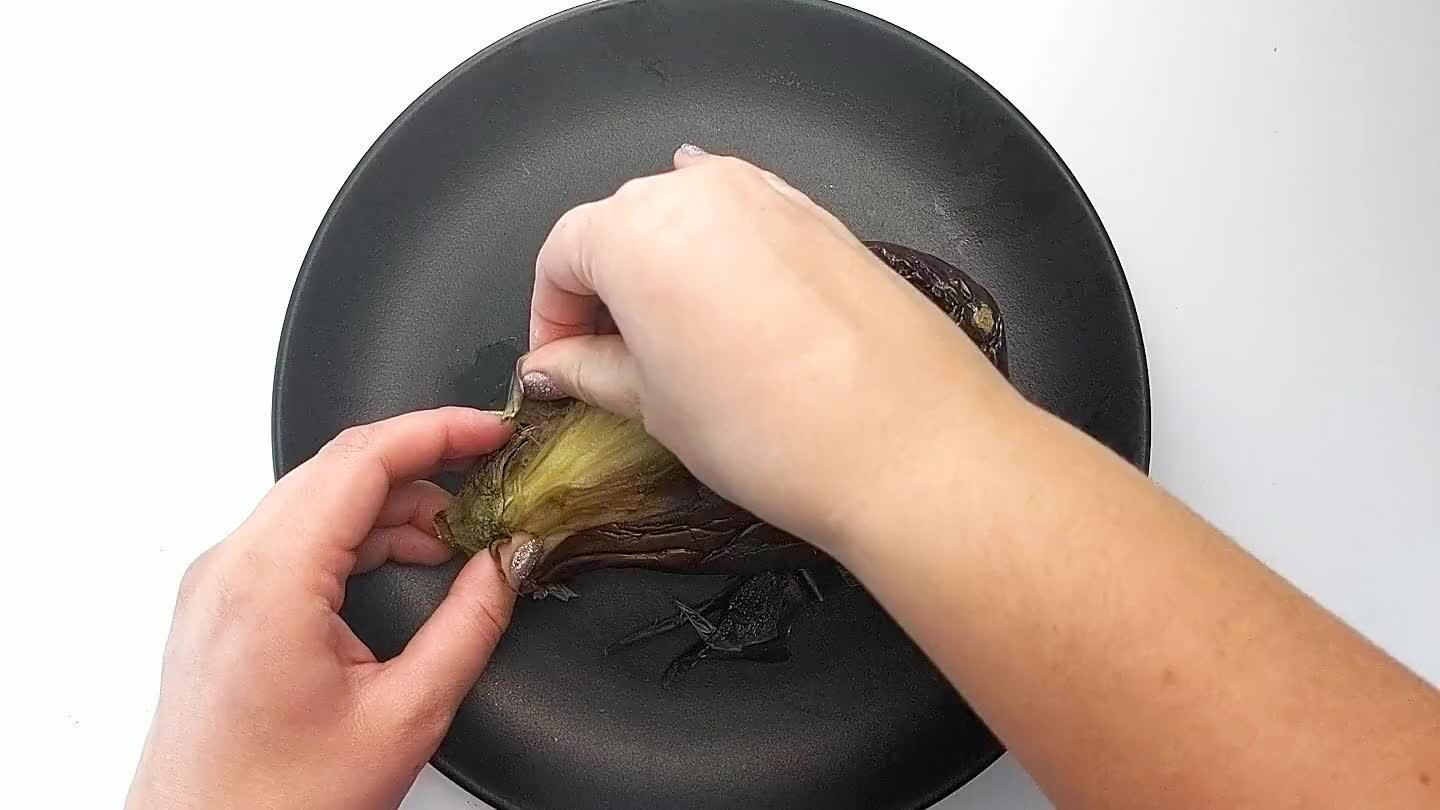 Once cool enough to handle, peel the eggplant.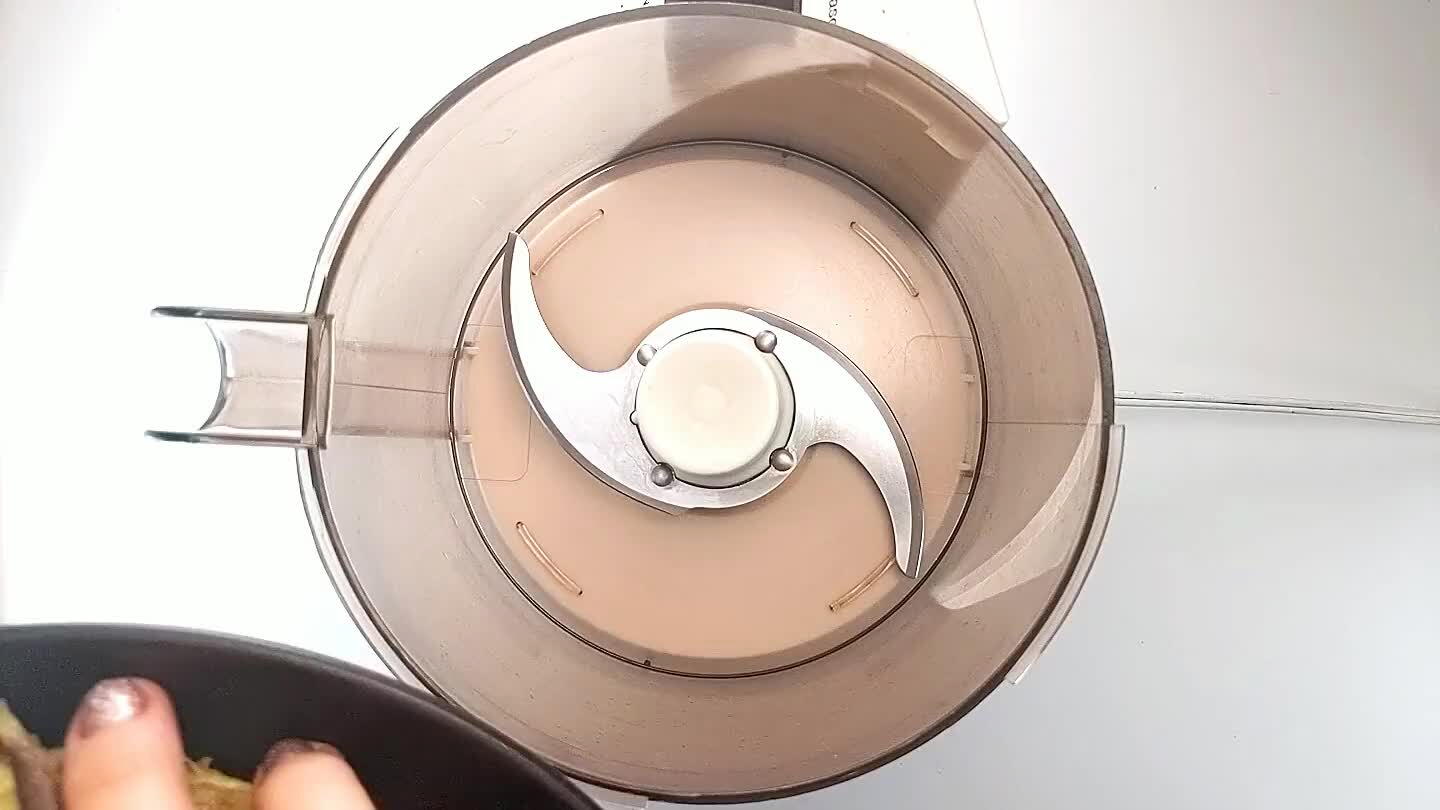 Add the cooked and peeled eggplant and drained roasted red peppers to the base of a food processor or blender.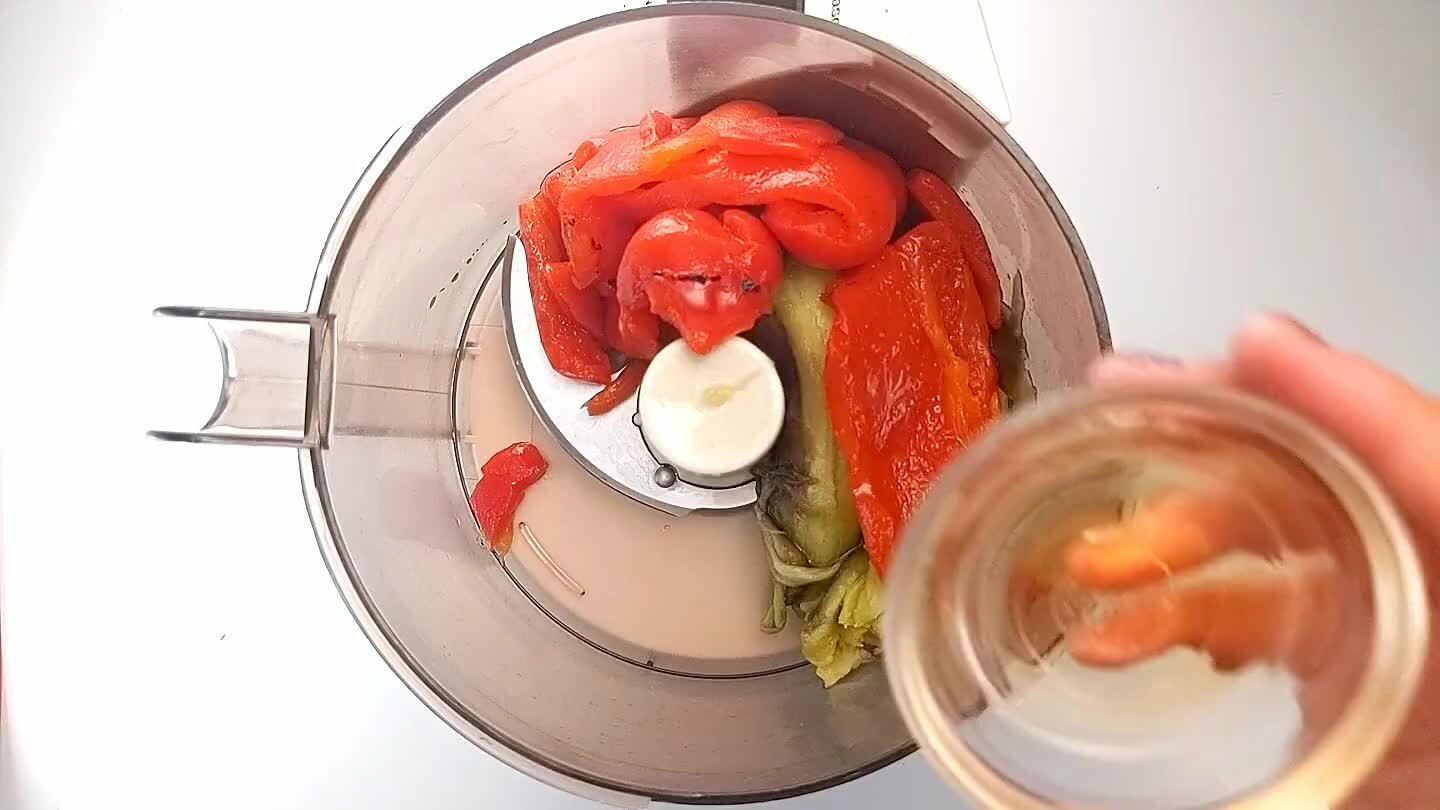 Add the red wine vinegar, peeled garlic clove, salt, and walnuts to the food processor.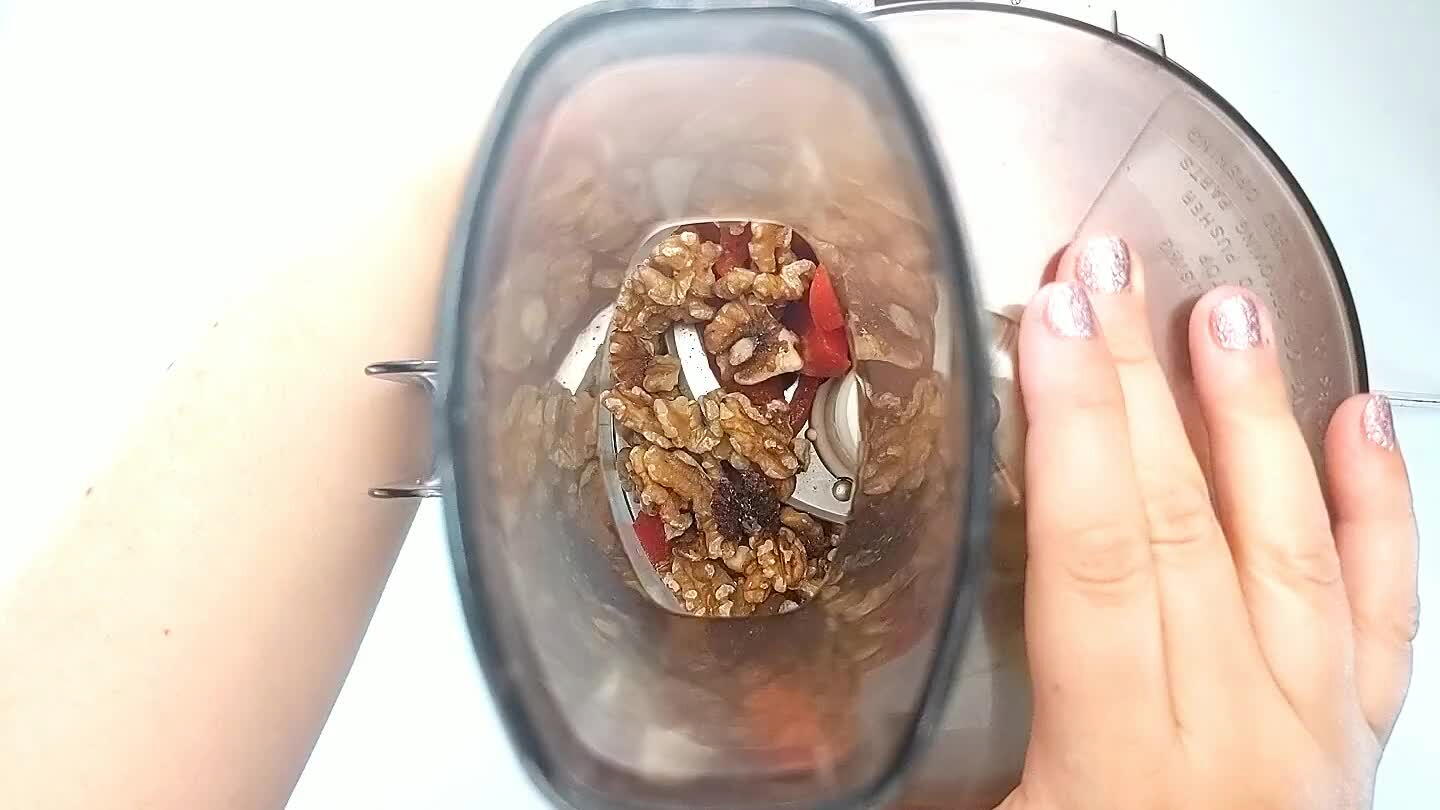 Blend the ingredients until a smooth paste comes together.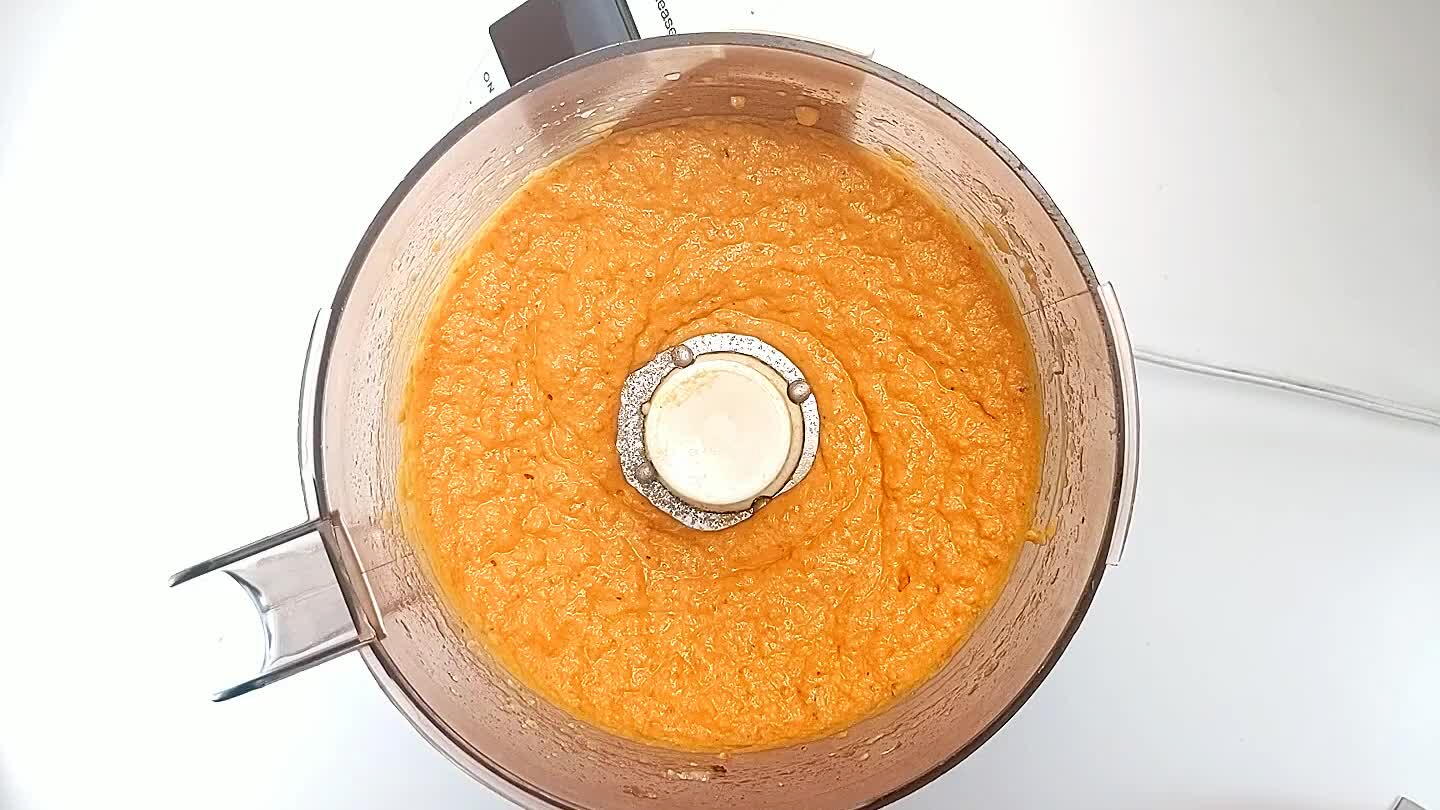 If you like, add a pinch of red pepper flakes. Next, stream in the olive oil while the food processor or blender is running. Continue mixing until the sauce is nice and smooth and lightened a bit in color.
Add the sauce to a piping bag or plastic bag to pipe the sauce ino the phyllo cups. Alternatively, spoon the dip into the phyllo cups. Top with a few pomegranate arils and they are ready to eat!
If you like, top with a leaf of parsley for a little extra festive color.
Comments