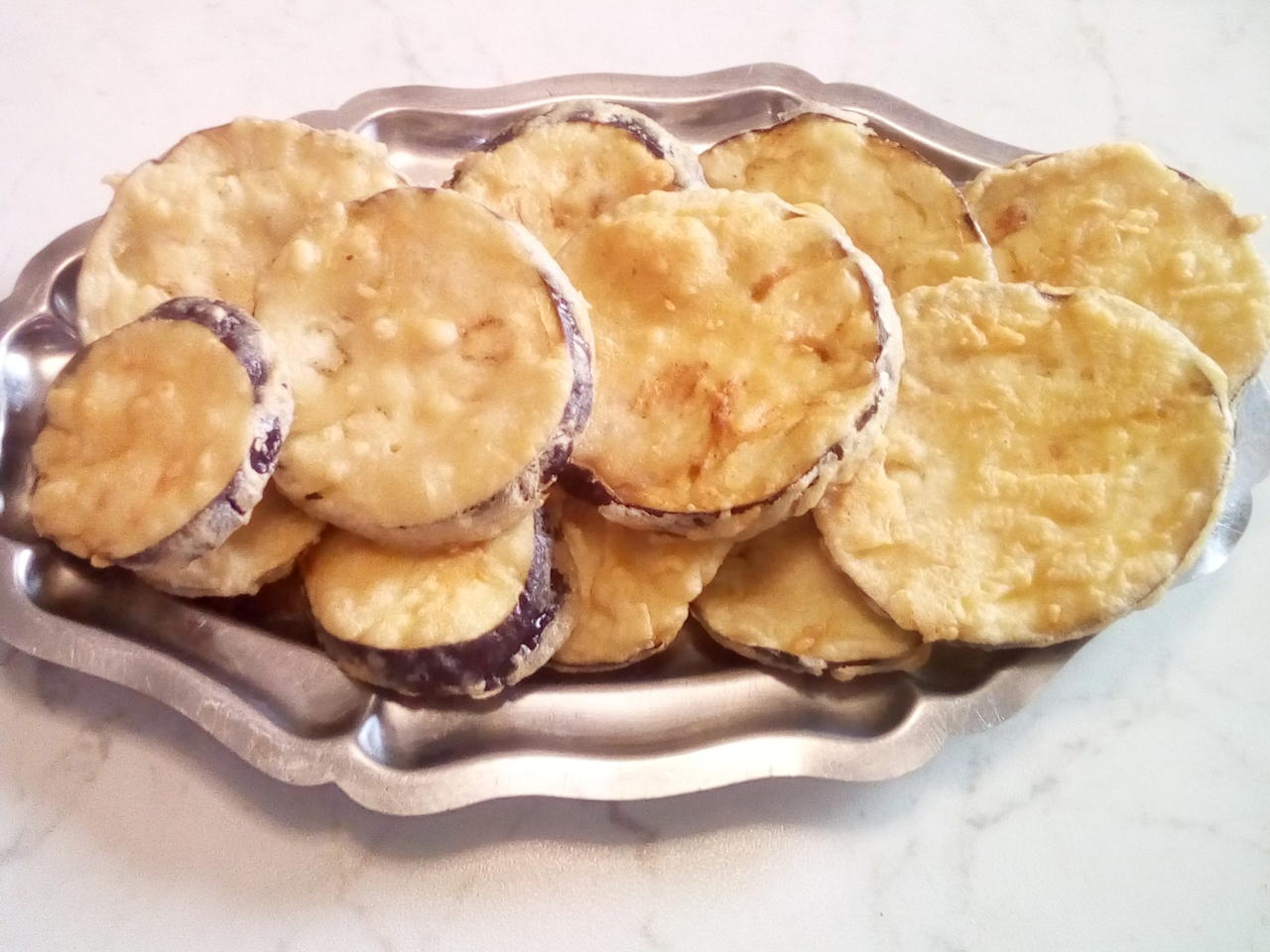 Recipe video made by linda
Published on 02/26/2020, viewed by 1338
4 portions
Tastes better than meat, sometimes. Can be frozen after cooking and then heated on a grill or BBQ. Can also be used to layer in eggplant parmesan. Great as appetizer, main course, or side dish.
What you will need
eggplant slices, 100-300grams per person, according to how it will be served
vegetable oil, best if xv olive oil, for dough paste - about 1tblsp per ½ cup of flour
vegetable oil for frying as needed
flour, about ¾ cup for every egg white
salt - rock salt, enough rock salt to sprinkle eggplant slices. fine salt for egg whites
egg whites - 1 egg white for every 10 large slices, ca.
water, same volume as mounted eggs
leavening, ¼ tspn baking soda and ⅛ baking powder per every 1 cup of flour
(Nutritional facts 30 calories, 0.51 g fat, 5.85 g carbohydrates, 1.57 g protein, undefined mg cholesterol, 79 mg sodium)
How to cook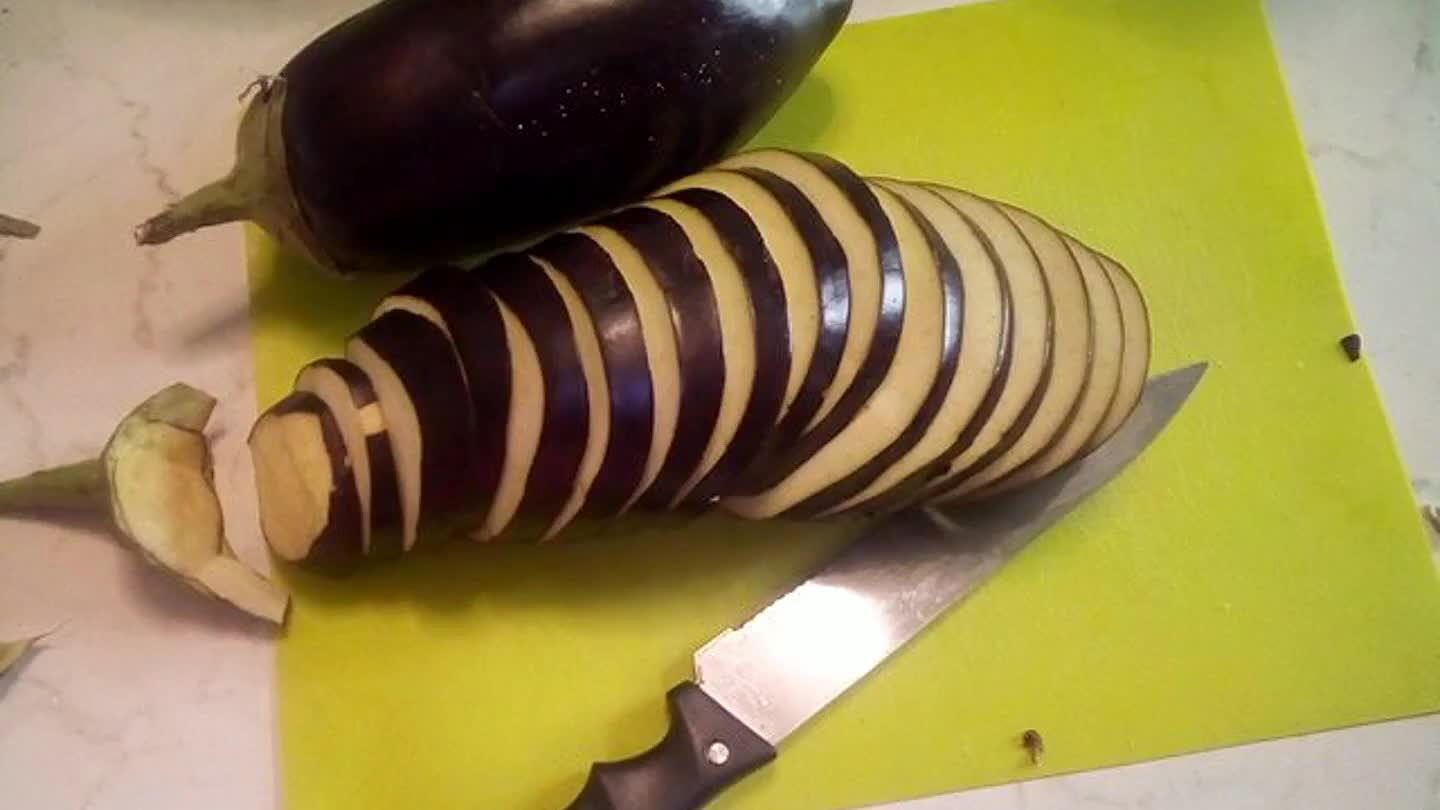 Cut the eggplant in even slices about 1cm or ⅓ an inch thick. Distribute flat, salting each layer with a sprinkling of rock salt, in a place or container where they can loose water (spurge). Let stand at least half an hour.
While slices are spurging, mix together flour and leavening, baking soda and baking powder. Add vegetable oil.
Cut vegetable oil into flour with two knives, until the mix is granular. Cover and let sit for at least half an hour at room temperature (can be prepared the day before and put overnight in fridge).
Rinse slices under cold water, removing any pieces of salt remaining. Dunk for about 5-10 minutes in lemon water. Make sure the slices are under water and moved around a few times. To make lemon water, add juice from half a lemon for every 2 liters of water. Drain well.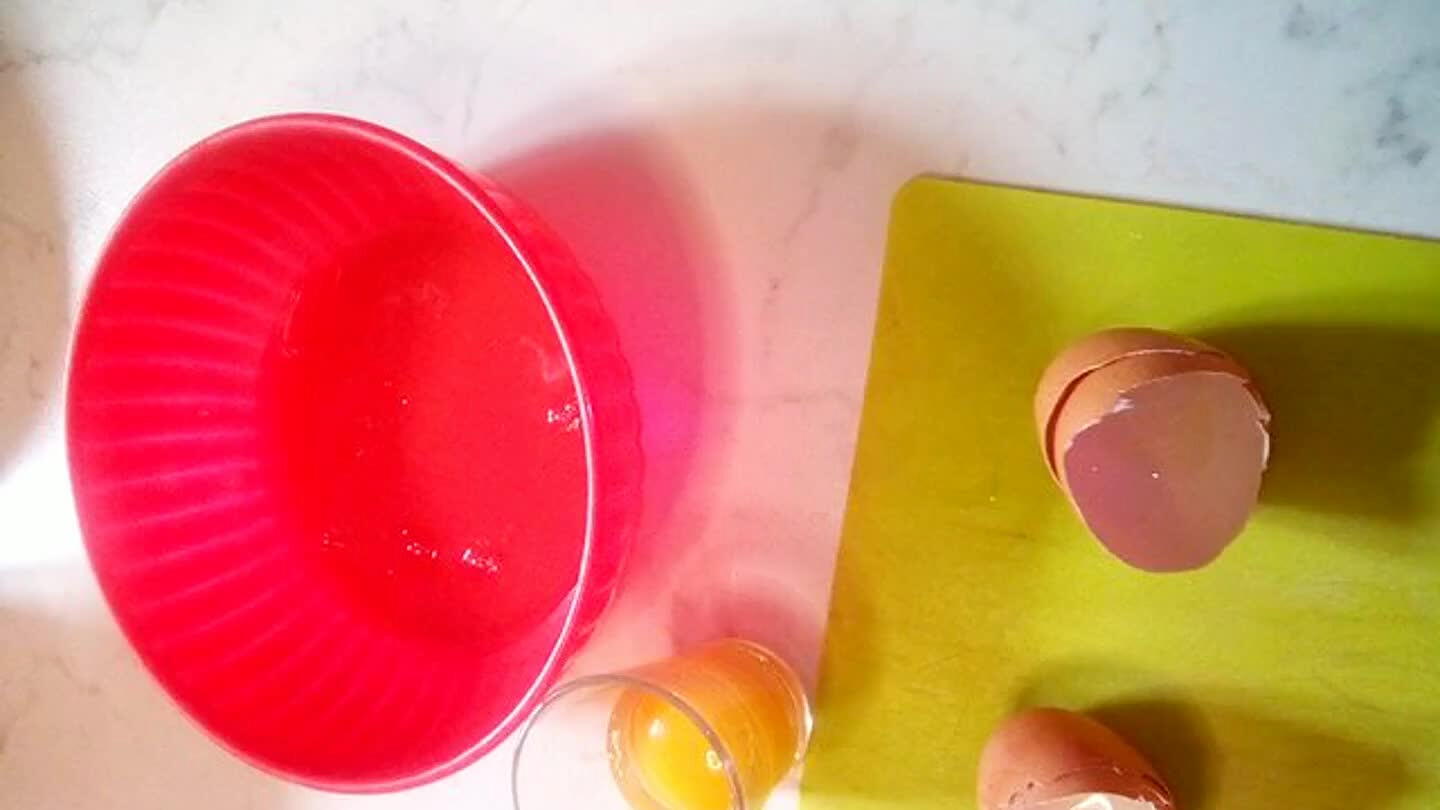 Separate eggs. Add a pinch of fine salt, a few shards of ice, a few drops of chilled lemon juice to the egg whites. This helps them whisk to a good, solid foam. Set yolks aside for something else.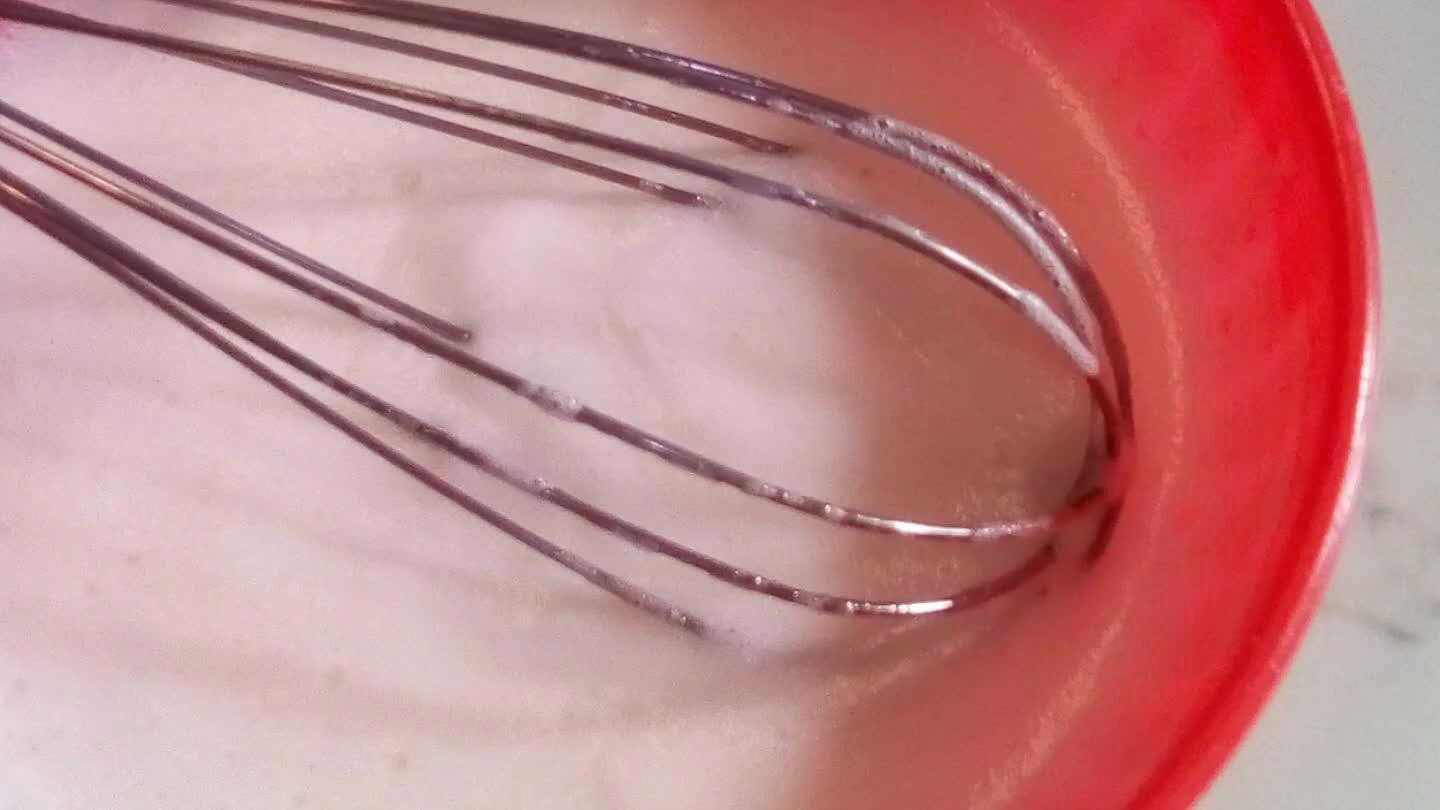 Whisk egg whites. Use mixer if preferred. Beat until a solid foam holds shape. Dump onto room temperature flour mix.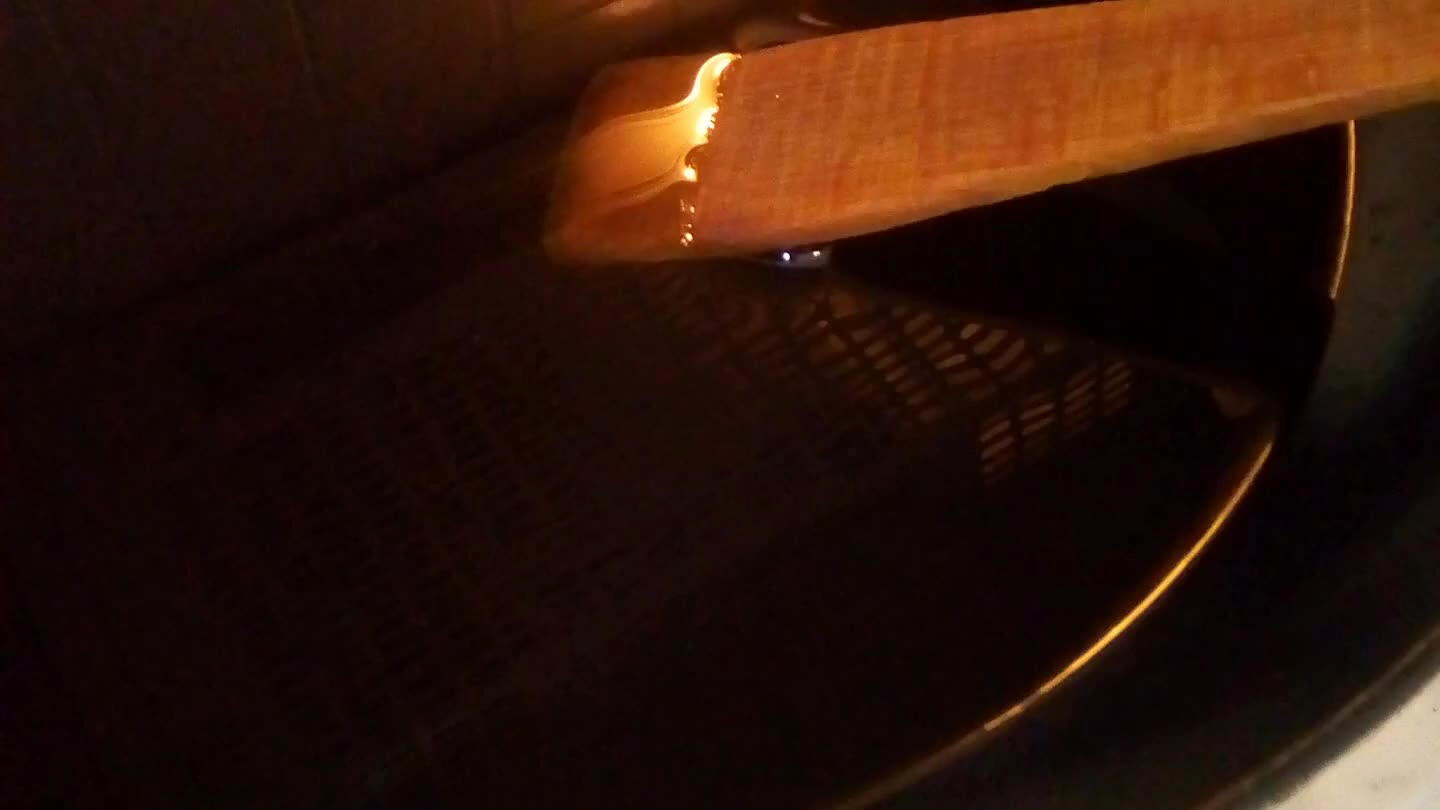 In the meantime, put a large skillet with frying oil, vegetable oil, or olive oil on low heat, to begin heating. The oil should be at least deep enough to cover a slice of eggplant when cooking. Cover.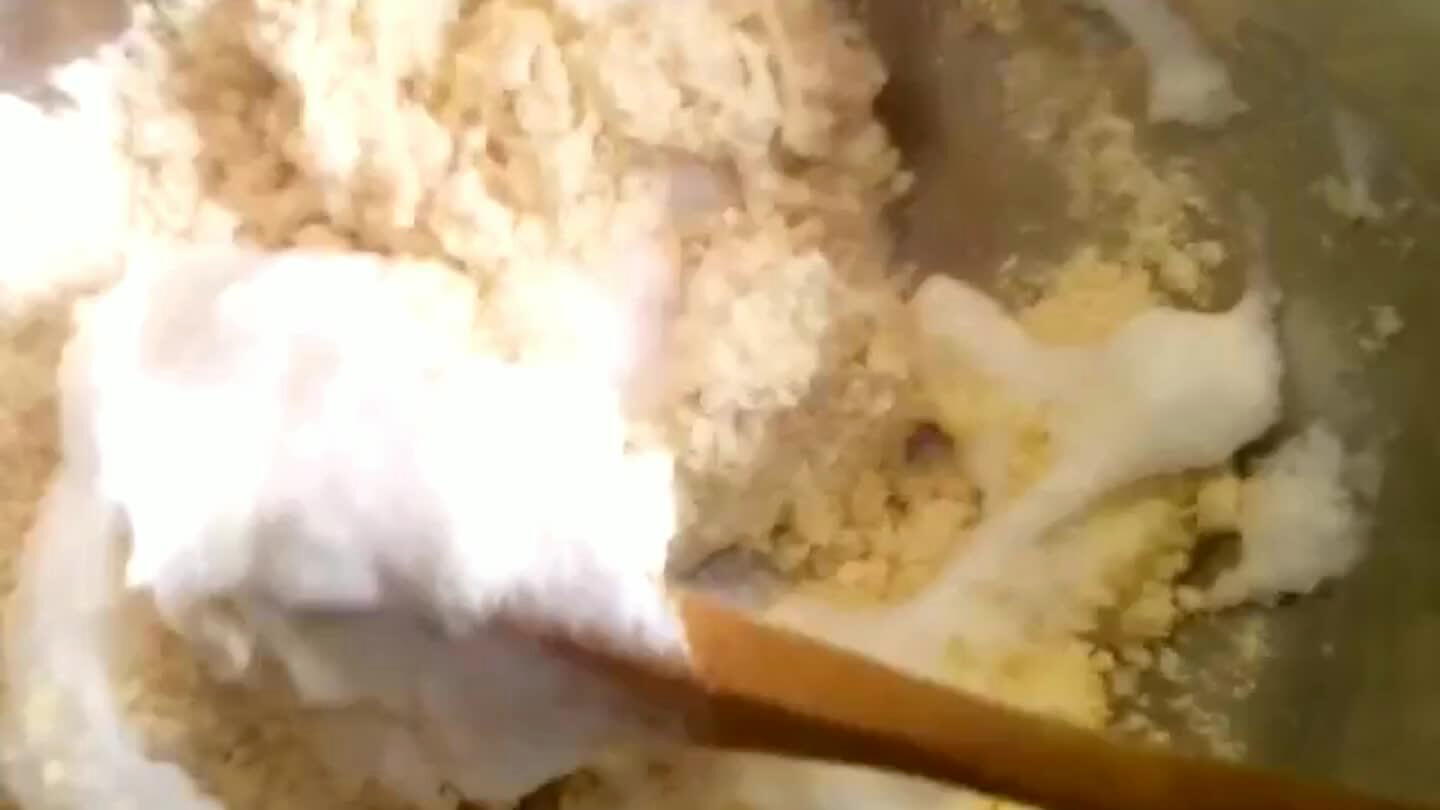 Fold egg whites into the flour gently.
Add water, first folding, then mixing. Some lumps will remain, but leave only small ones.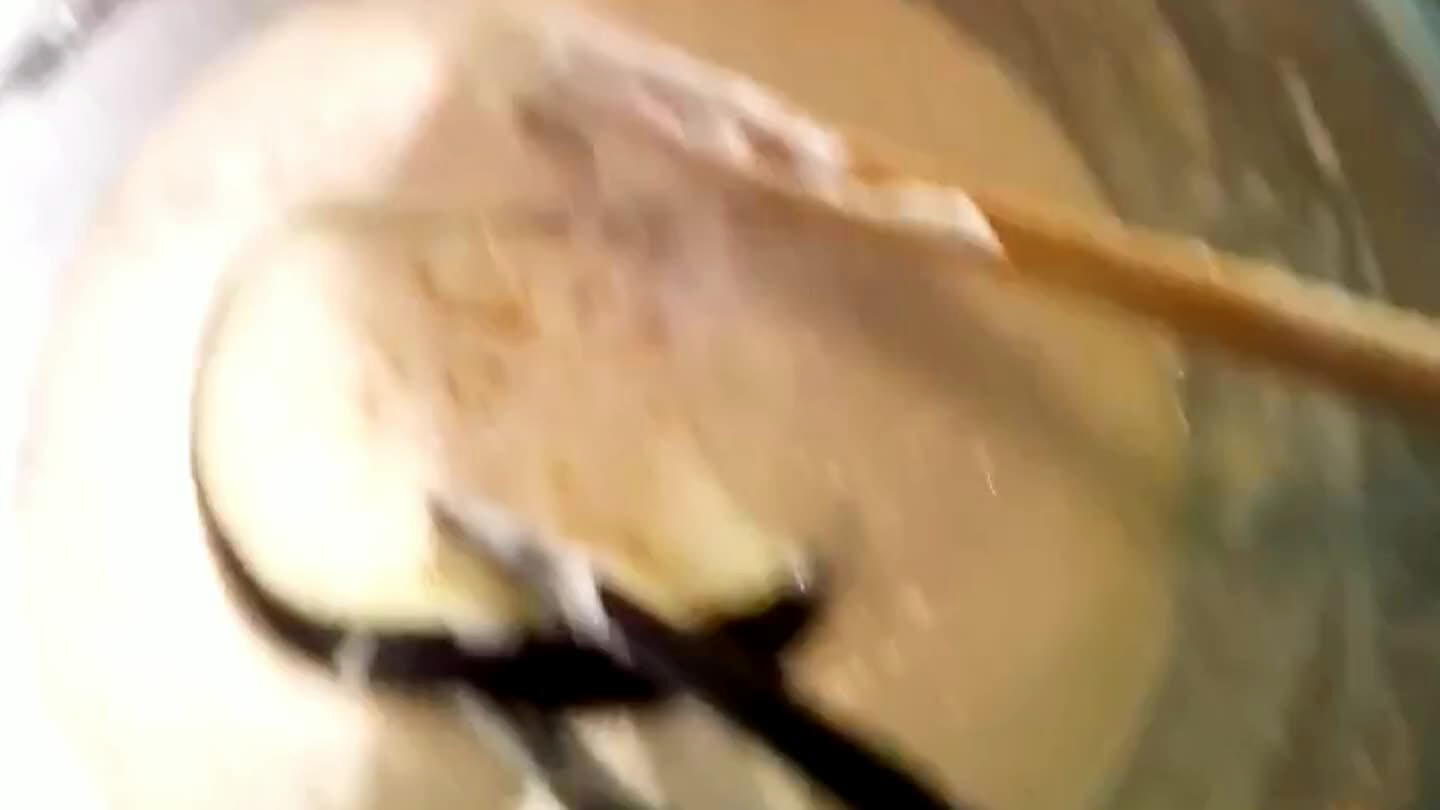 Dip slices, coating them with the dough paste. Set aside for a moment so they loose some of the coating.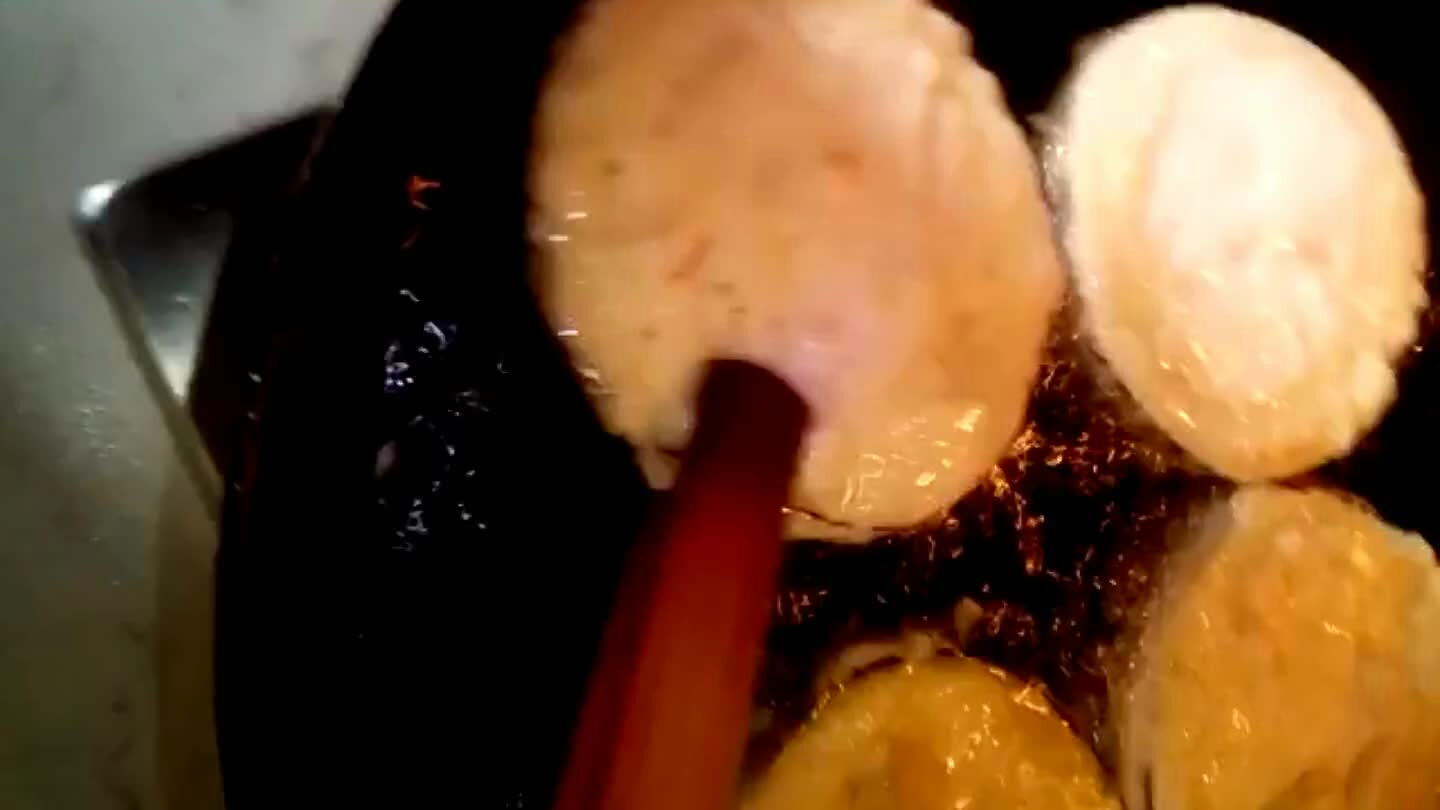 Test oil, if a drop of dough paste bubbles, it's hot enough. It shouldn't be so hot it's smoking, nor so cool the dough paste doesn't bubble. Turn up slightly just before putting the first slices in. Place slices carefully, leaving space between. Turn once or twice.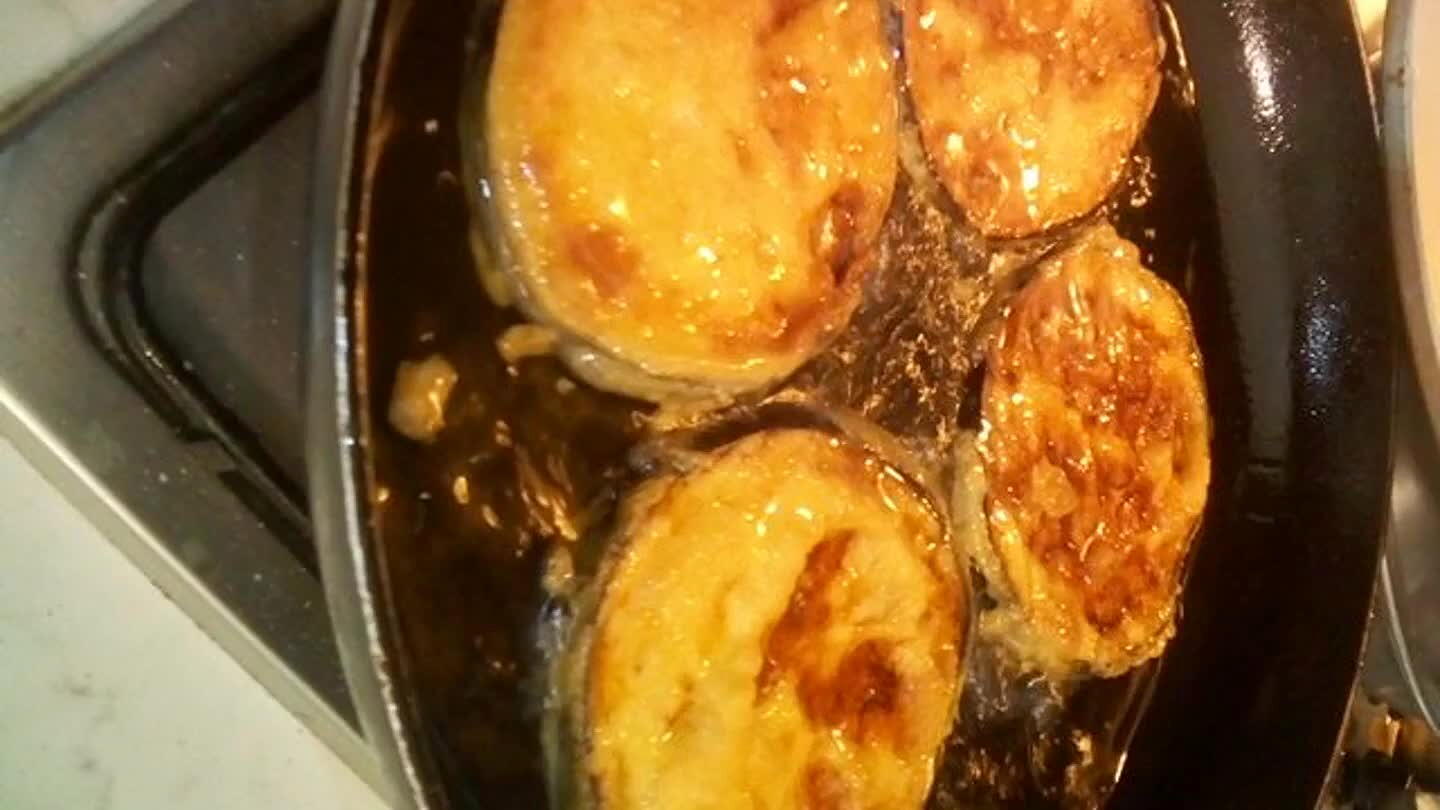 Fry more for darker, or less for lighter color. Test if it's cooked inside by pushing down into the oil. If it still splutters vigorously, it's not all cooked inside. If preparing a batch to freeze, they don't have to be completely cooked, because heating the on a grill or in the microwave will cook them later.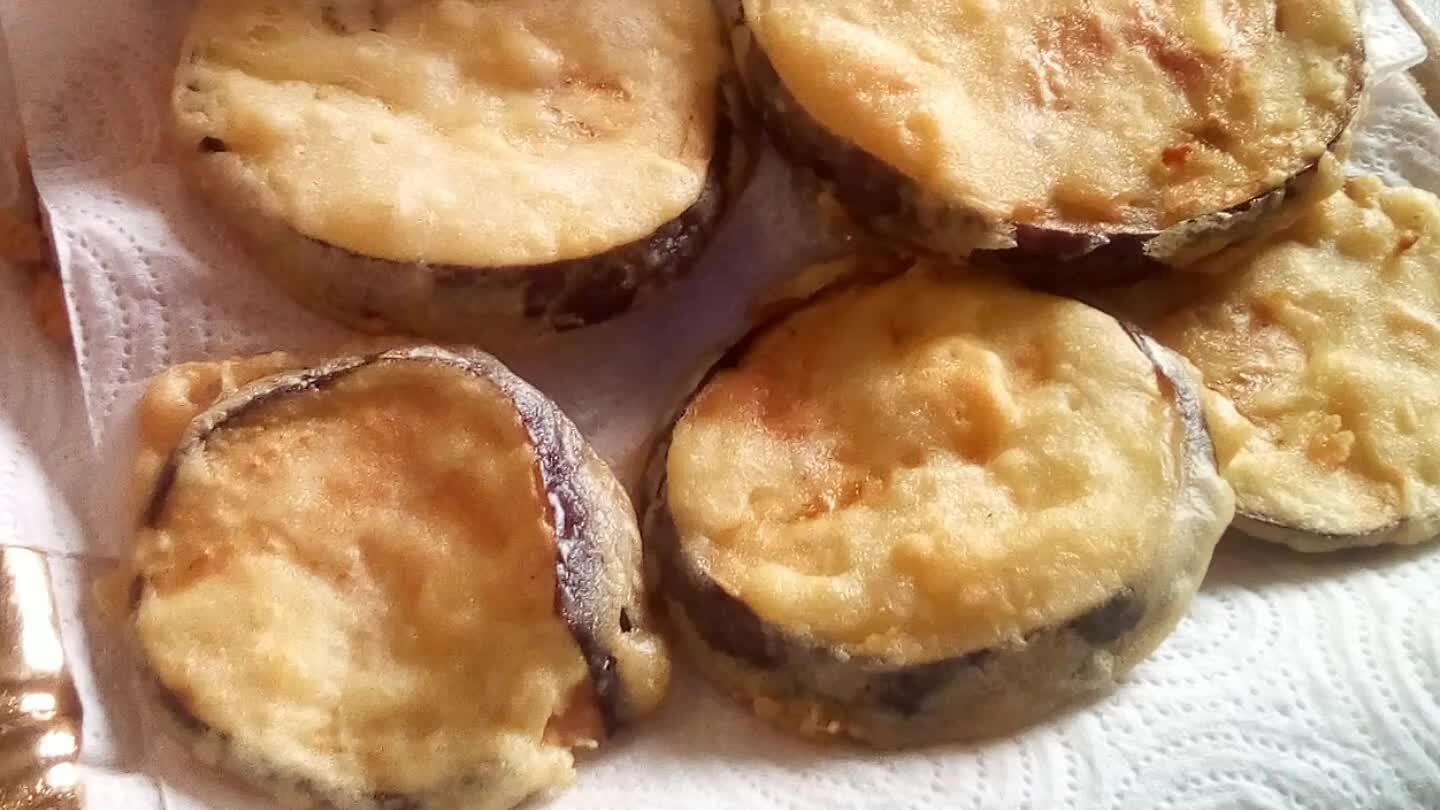 Place on absorbent paper, to drain excess oil.
Serve warm. Serve as appetizer -about 100 grams per person, main course - about 300 grams per person, or side dish - 100-150 grams per person.. Can be garnished with parsley or lemon slices.
Comments