Farro with Carrots and Broccoli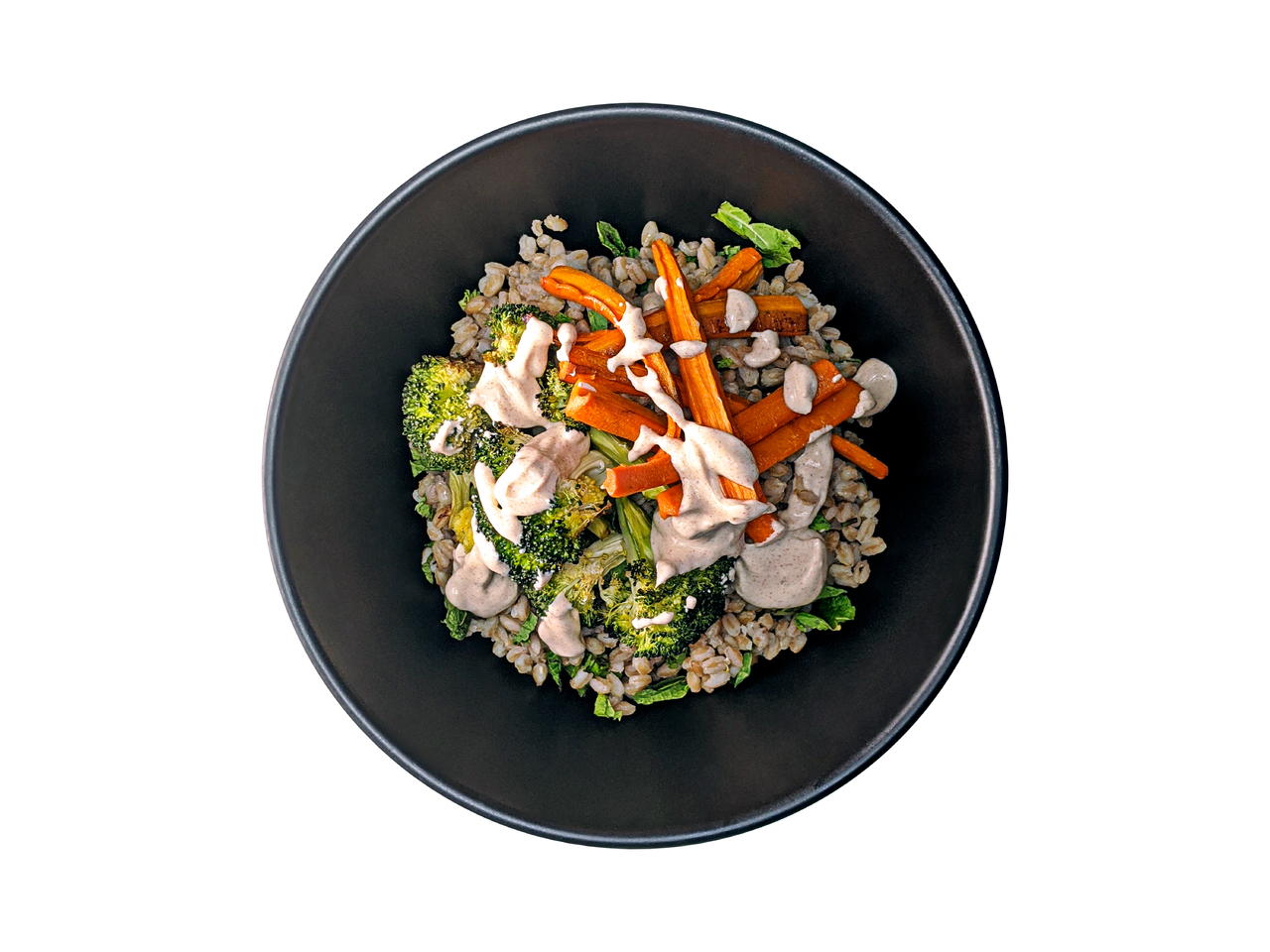 2 portions
25m
Roasted carrots and broccoli with farro and a spiced yogurt sauce. Simple, fresh and healthy.
What you will need
3 cups Water
1 cup Farro
3 Carrots
1 bunch Broccoli
1 tsp Smoked Paprika
1 cup Greek Yogurt
1 tsp Ground Cumin
1 Lemon
1 bunch Fresh Mint
Salt
(Nutritional facts 120 calories, 2.84 g fat, 21.37 g carbohydrates, 3.56 g protein, 0 mg cholesterol, 376 mg sodium)
How to cook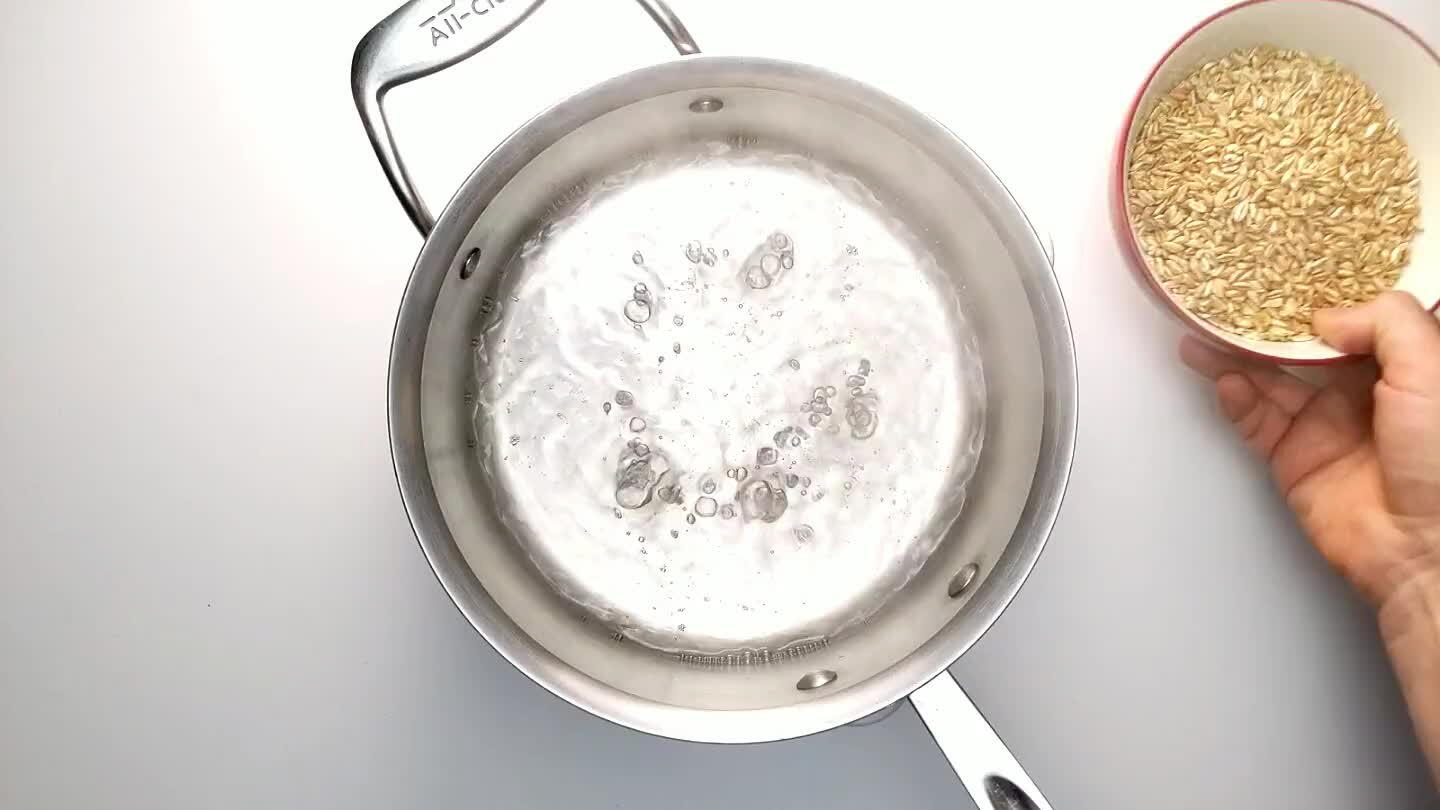 In a saucepan over high heat, bring the water just to a boil. Stir in the farro.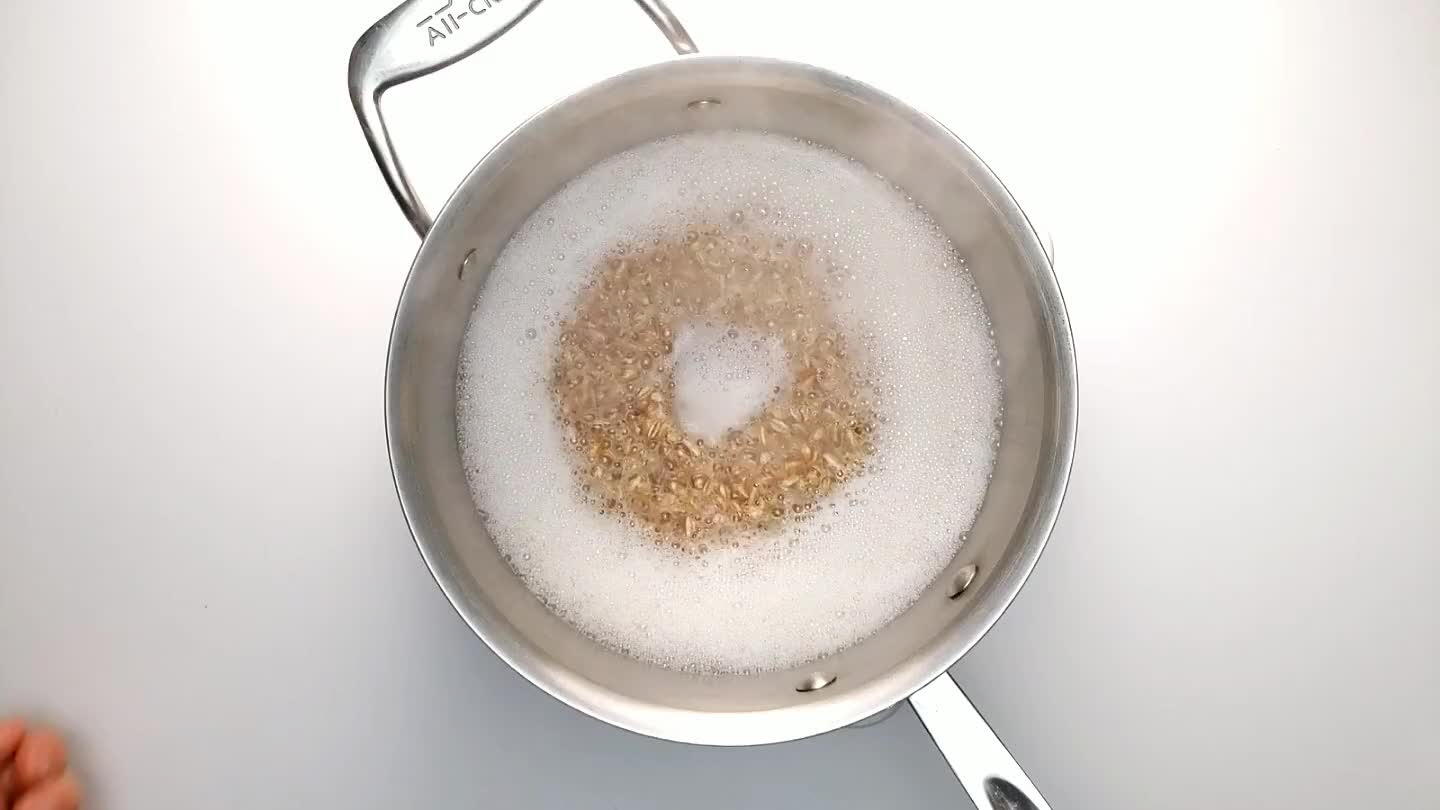 Turn the heat down to medium-low and cover.
Simmer for about 10 minutes. The farro should be tender and most of the water should be absorbed. When this is true, set the farro aside to cool.
Peel carrots and remove stem and tip. Slice into thin batons (less than 1/4").
Trim the broccoli down to florets.
Lay the carrots and broccoli out on a baking sheet lined with parchment or a silicone mat.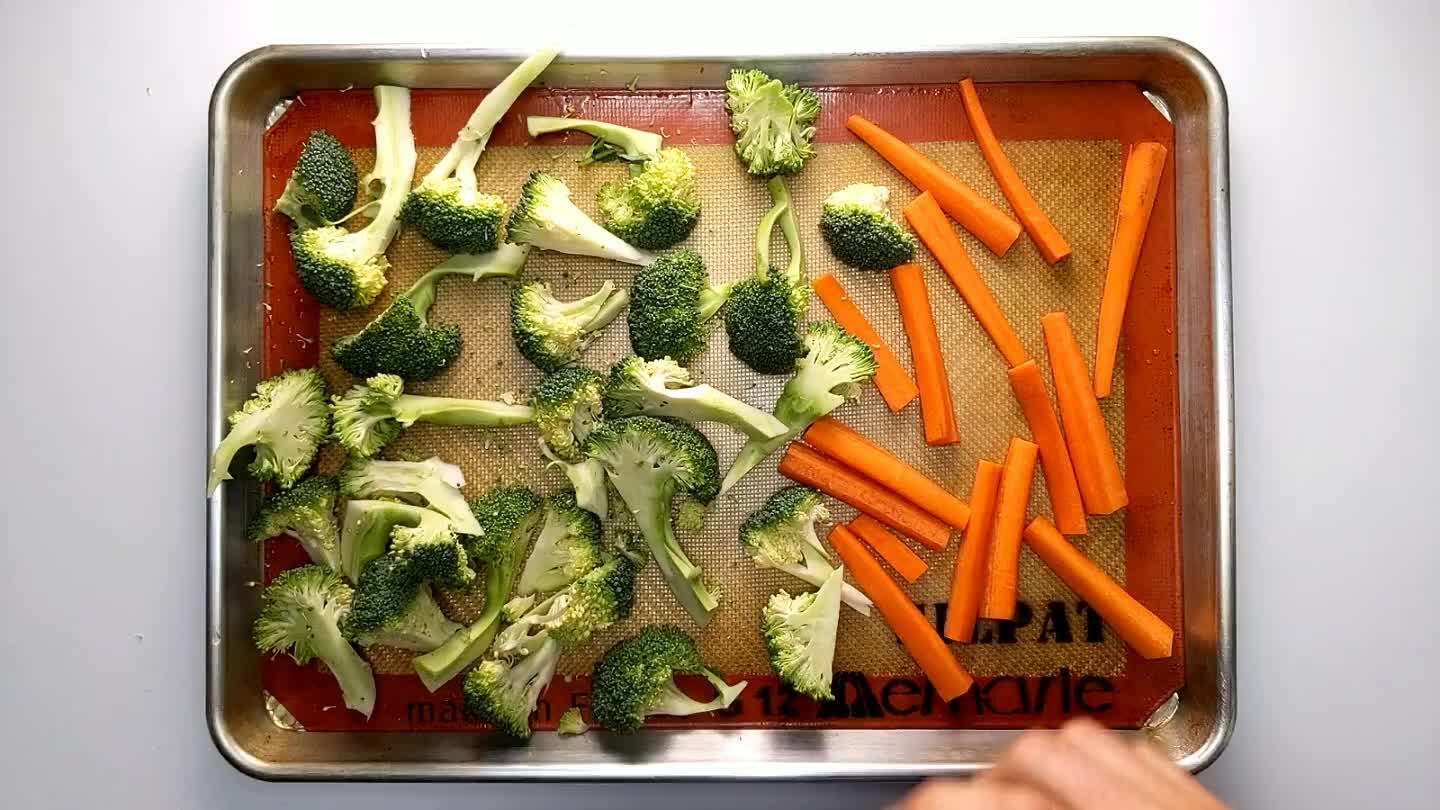 Add a little salt and a pour of olive oil to coat the vegetables evenly.
Roast for 20 minutes, or until carrots are tender and beginning to brown.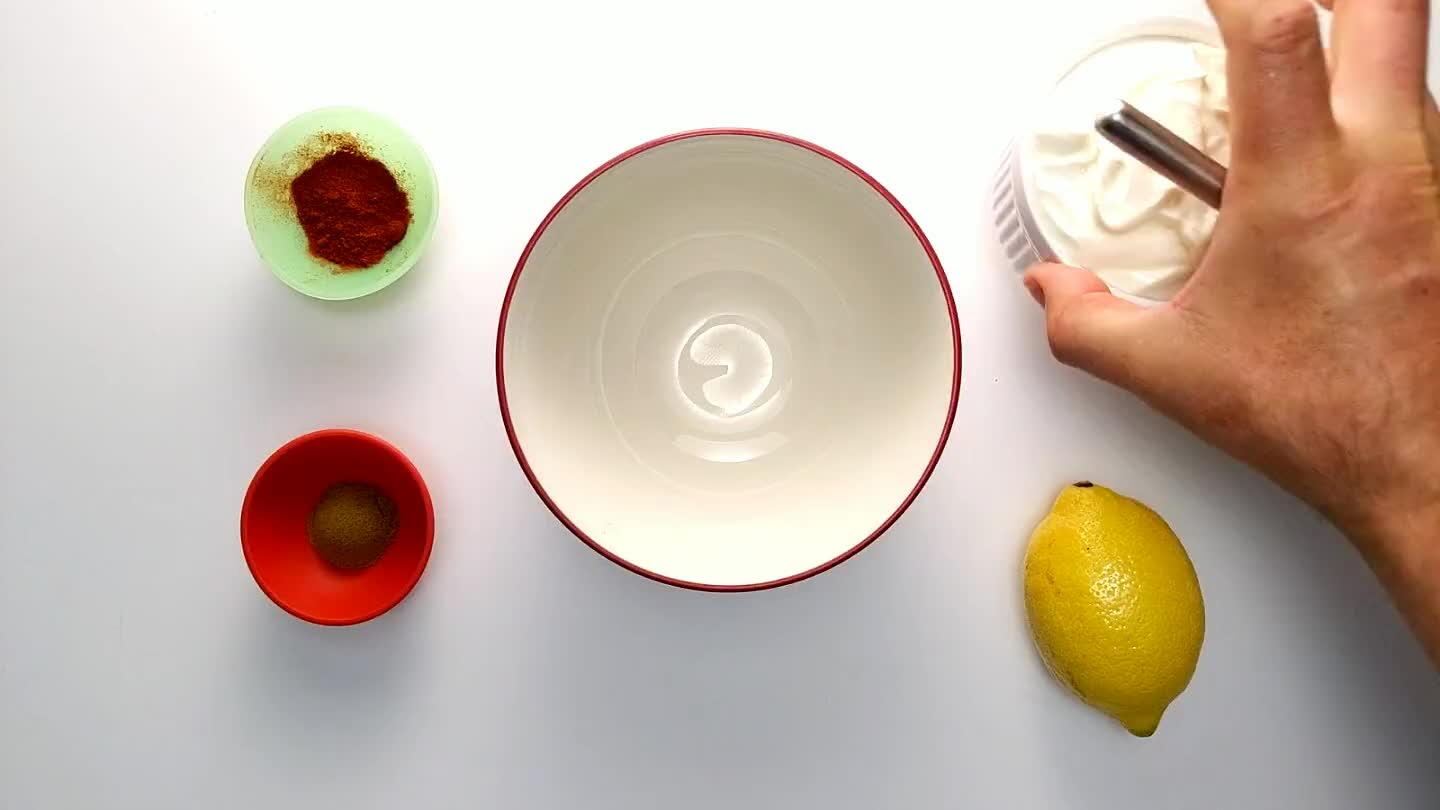 Dump the yogurt in a small mixing bowl.
Add the smoked paprika.
Add the ground cumin.
Squeeze in the juice from the lemon. Watch out for those pesky seeds. Bare in mind that different lemons will yield different amounts of juice. Adjust to your liking.
Wash the mint and pick the leaves from the stem. Roll the leaves together into a bundle and slice thin.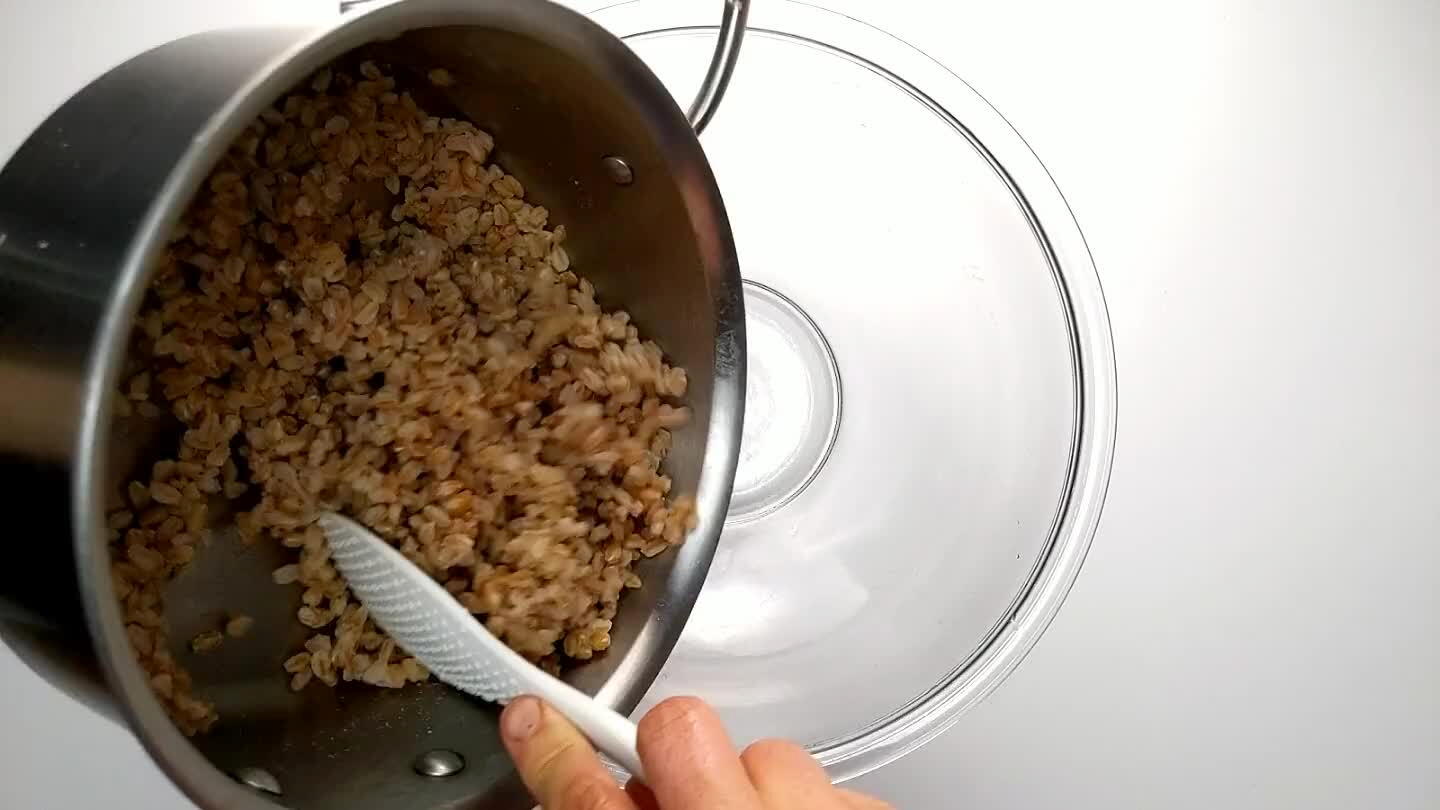 Combine the farro and the mint. Toss to mix.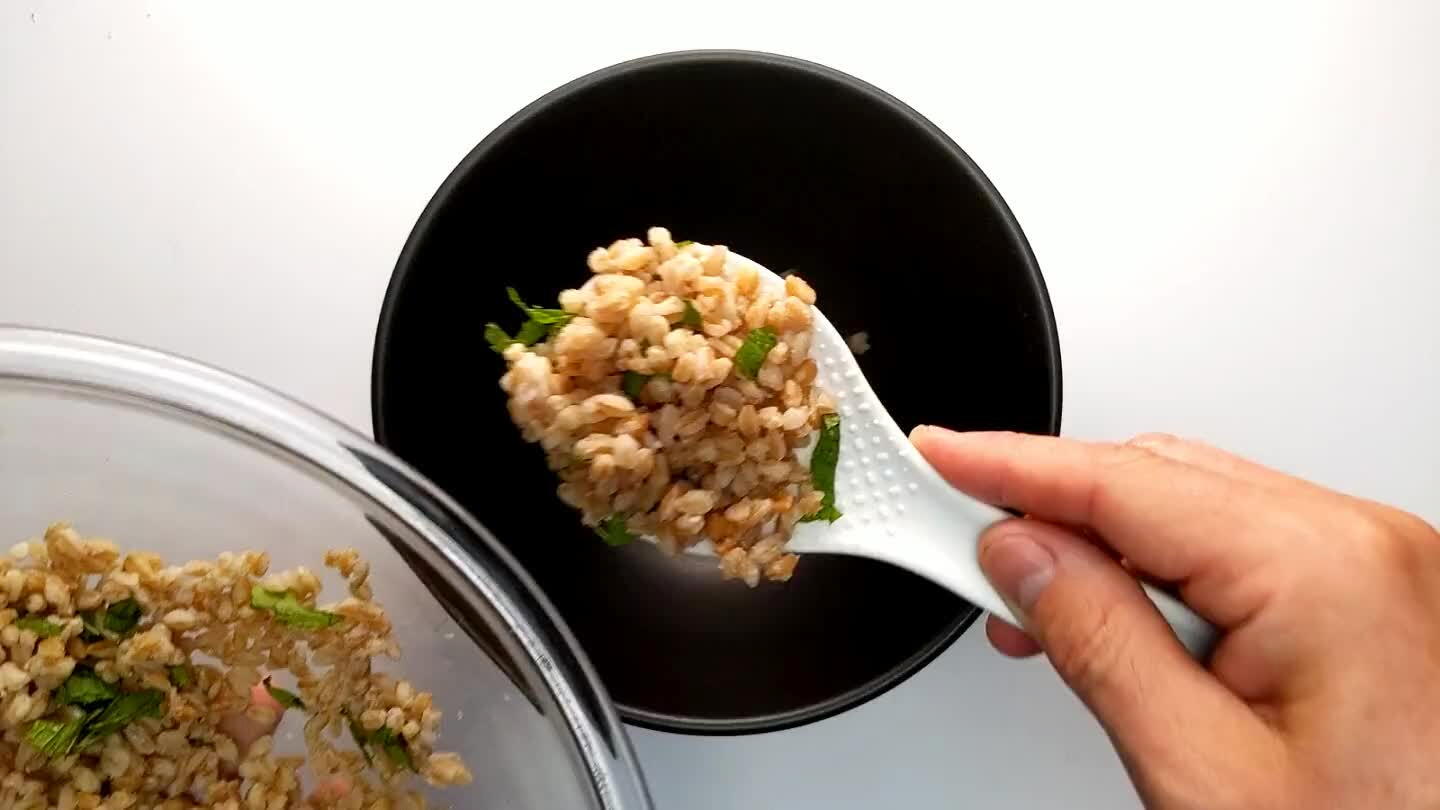 Build your bowls. Set down a base of minty farro. Stack some roasted vegetables on top. Finish with a few dollops of spiced yogurt.