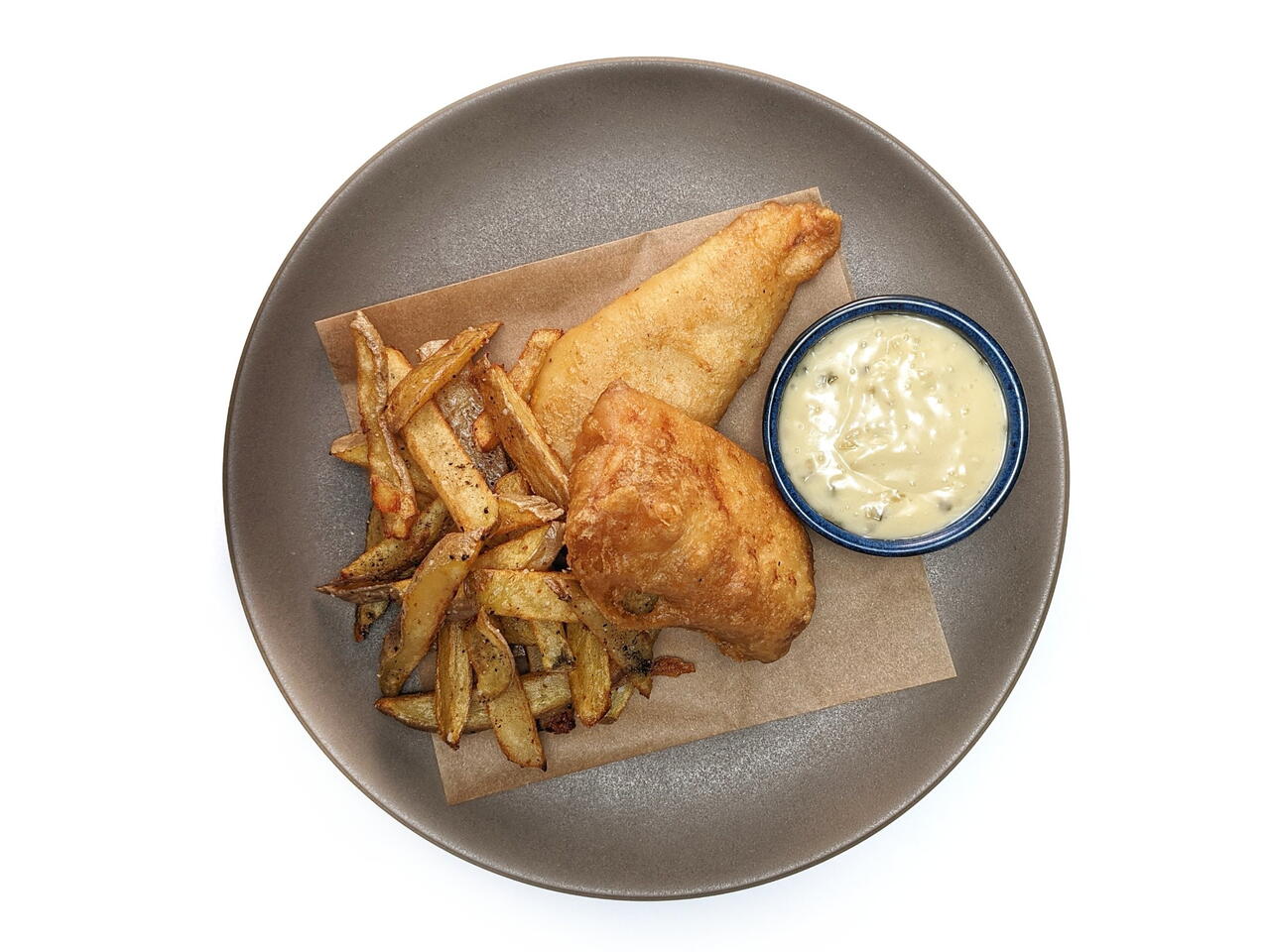 4 portions
60m
You could just snag a box of fish sticks and a bag of frozen french fries. But there's absolutely no comparison in terms of quality. Even if you've got a chip shop nearby that's using the proper techniques, it's not likely they're using the best quality fish. So in the end, for all of the hassle of setting up a fryer, the payoff is still there. This was a major hit with the family.
What you will need
2 lb Yukon Gold Potatoes
2 liters Peanut Oil
2 lb Fresh Cod
1/2 cup AP Flour
1/2 cup Cornstarch
1 tsp Baking Powder
Salt
Black Pepper
1 cup Sparkling Water
(Nutritional facts 504 calories, 51.16 g fat, 8.51 g carbohydrates, 4.18 g protein, 8 mg cholesterol, 184 mg sodium)
How to cook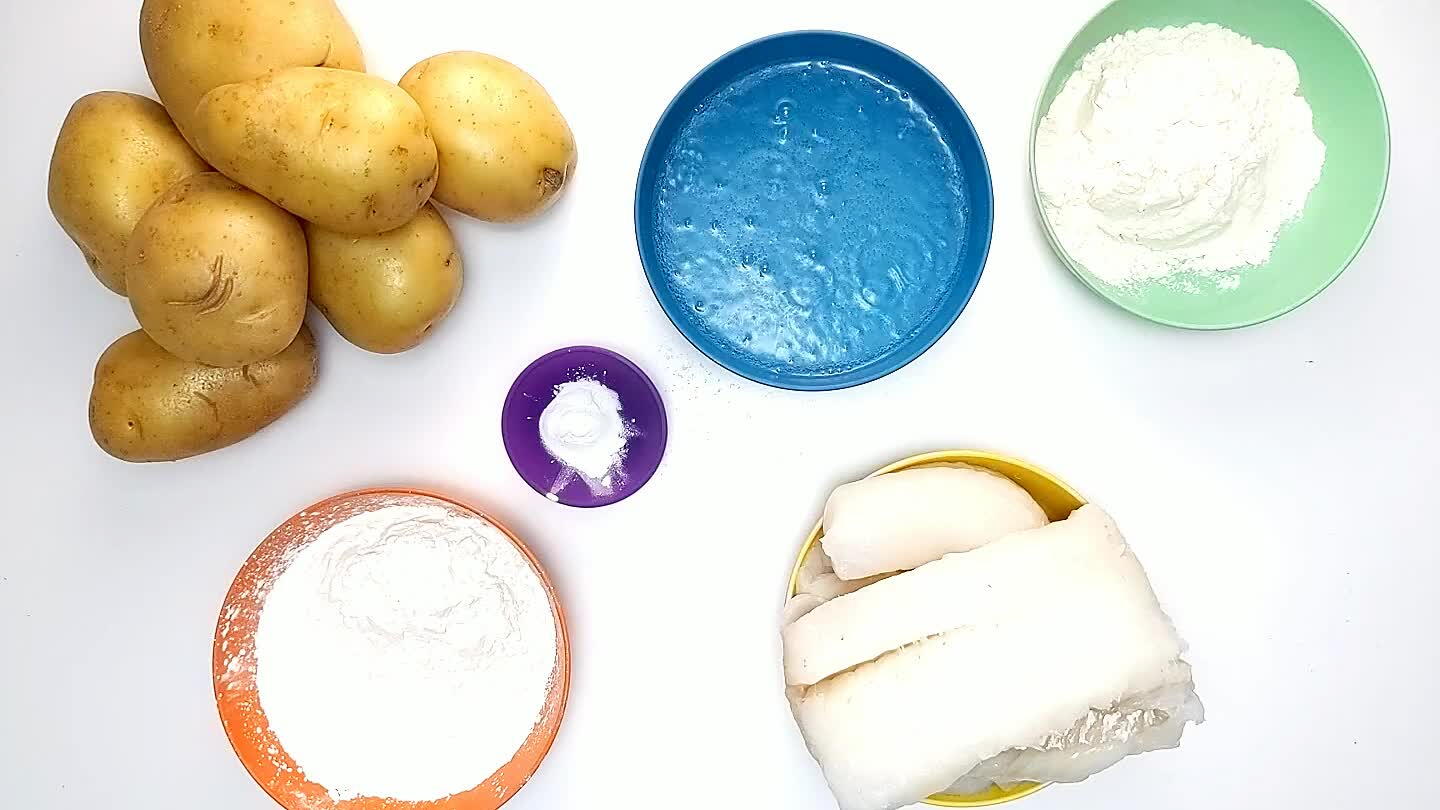 Slice potatoes to around 1/4" thick. Stack the slices and slice them again to around 1/4" to yield the longest batons possible for each potato.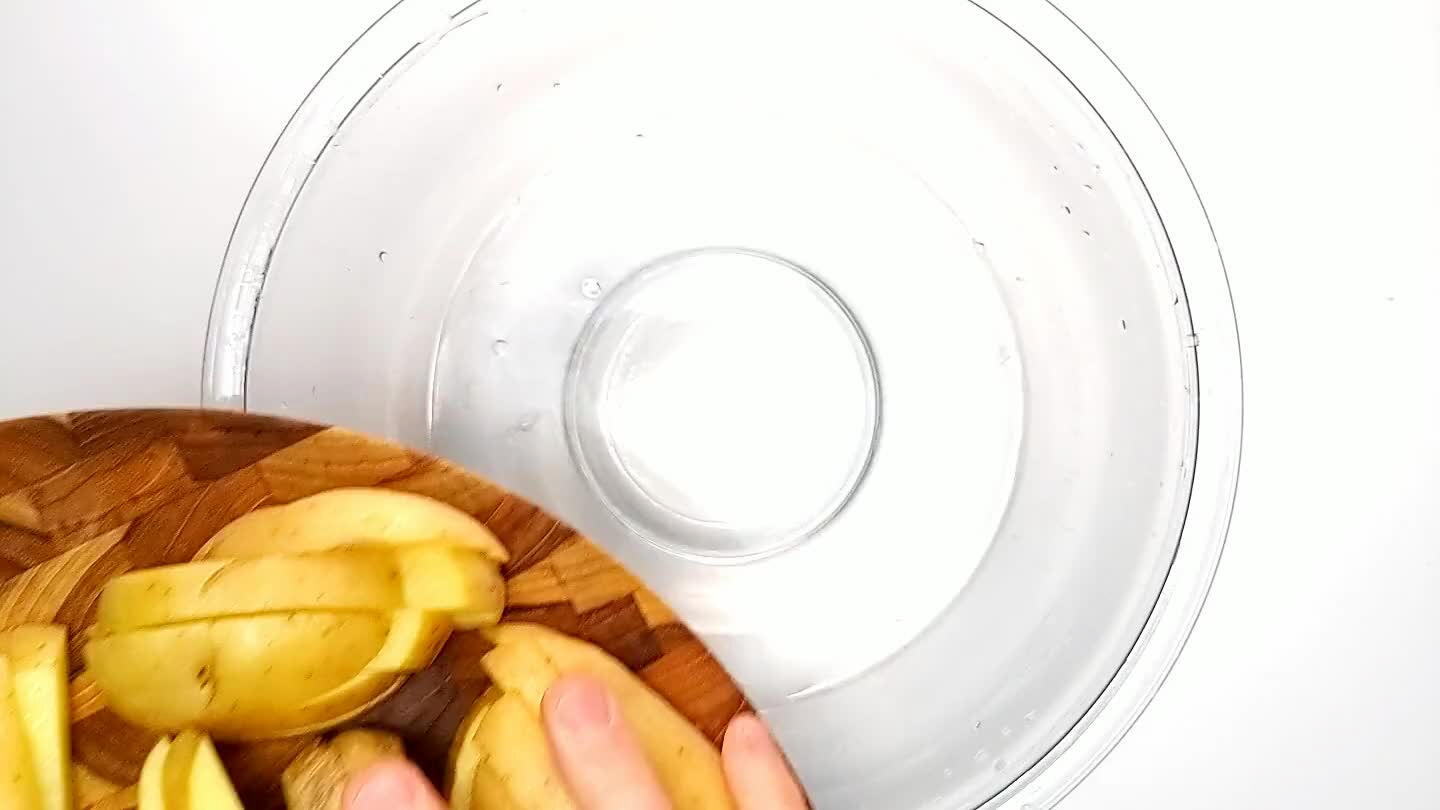 Submerge the potatoes in cold water. You can store them like this until you're ready to start cooking, up to a few days.
Prepare a deep fryer at 300°F
When you're ready to start cooking, get a batch of fryer oil up to 300°F.
Strain the potatoes and rinse them well to wash away some of that extra starch.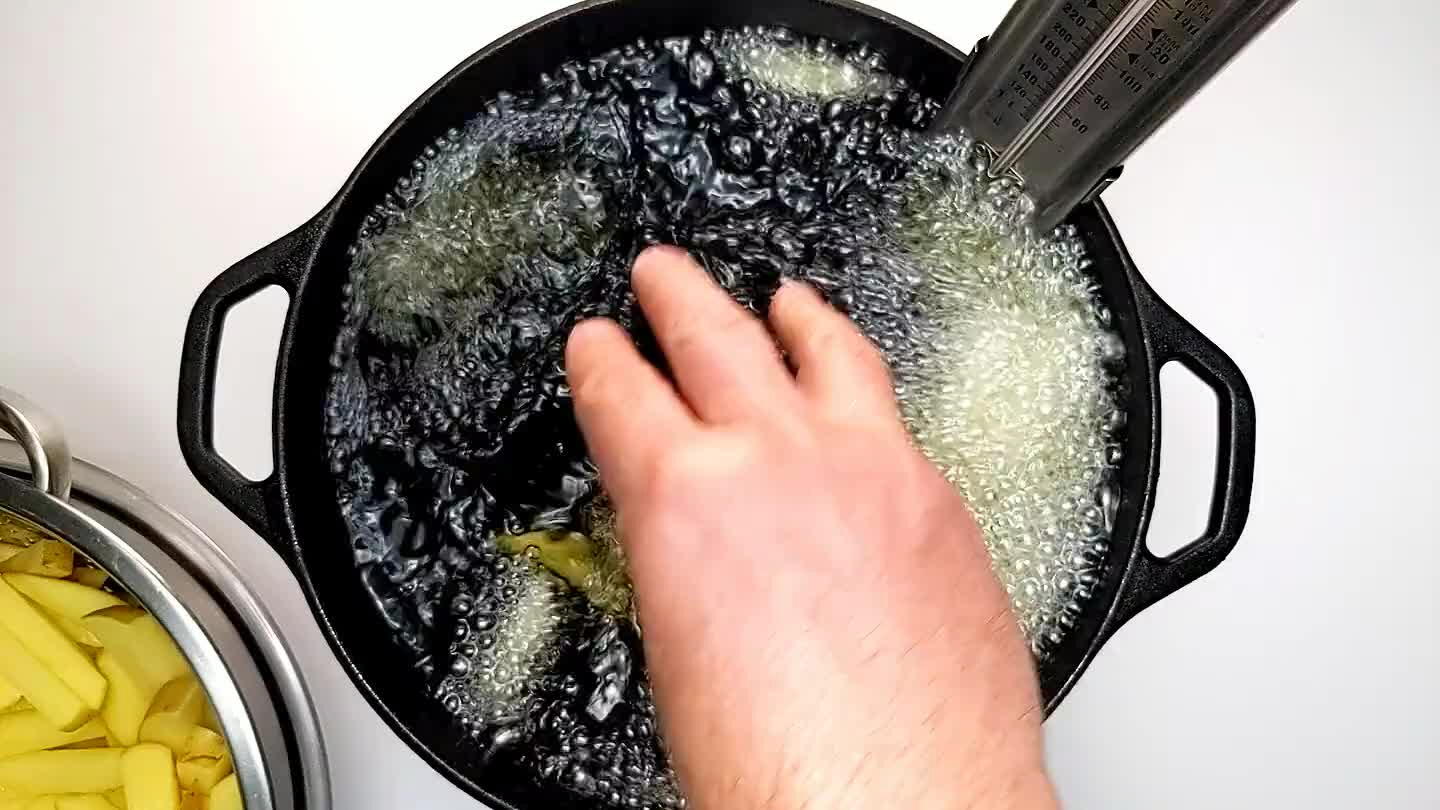 Give the potatoes a chance to dry out. You don't want to dump a lot of water into hot oil or it will boil over like crazy and may be hazardous. When the potatoes are thoroughly drained, carefully place them into the hot oil. Cook for 5 minutes then remove with a strainer and set aside to drain. Keep in mind that the oil will drop in temperature quickly when the potatoes are added. The goal is to keep the oil close to 300°F.
Increase fryer temperature to 350°F
Once the fries are done with the first round of cooking, increase the oil temperature to 350°F.
Trim the cod fillets, checking carefully for bones and scales. Slice the fillets into the size of chunks that you would like to use for frying.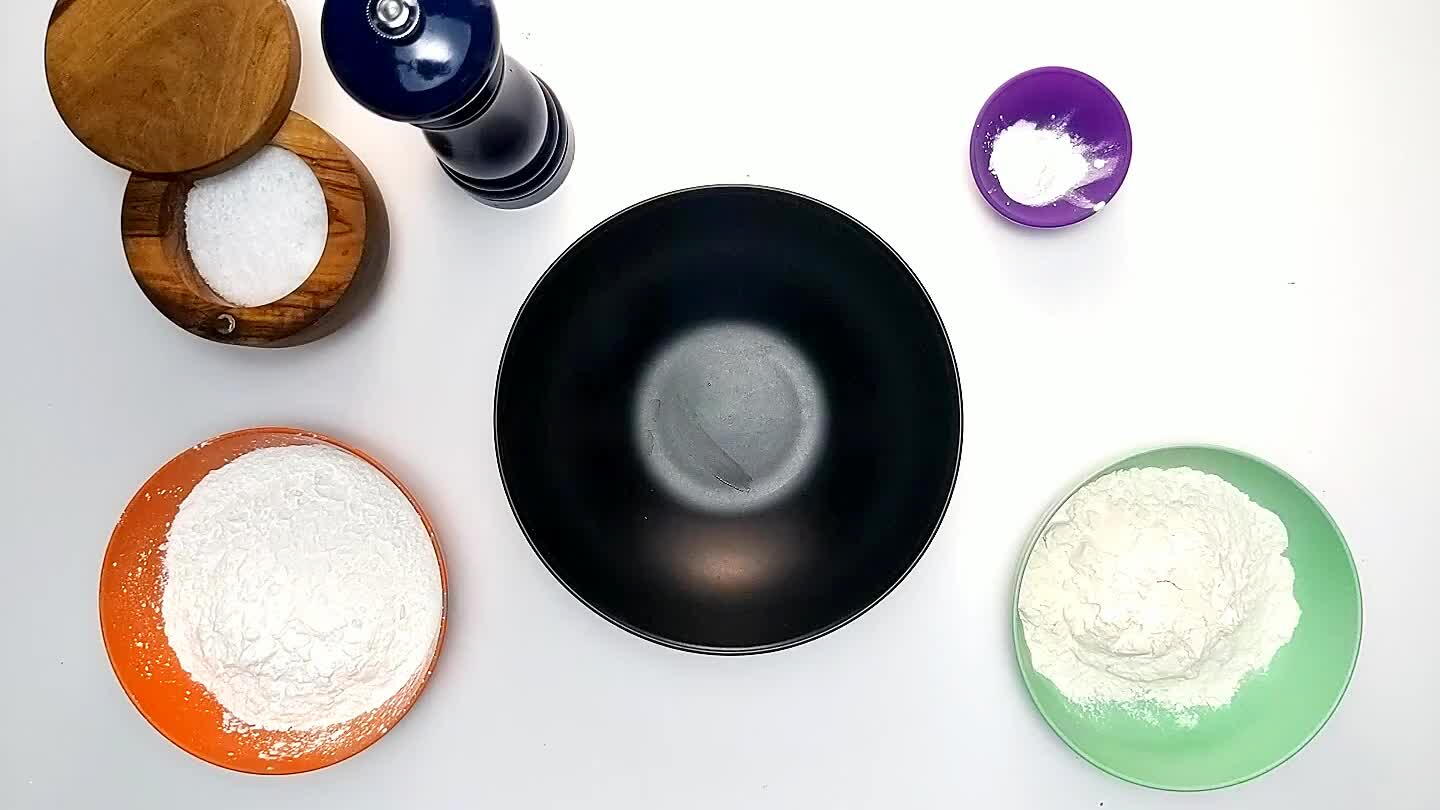 Place the flour in a small dish.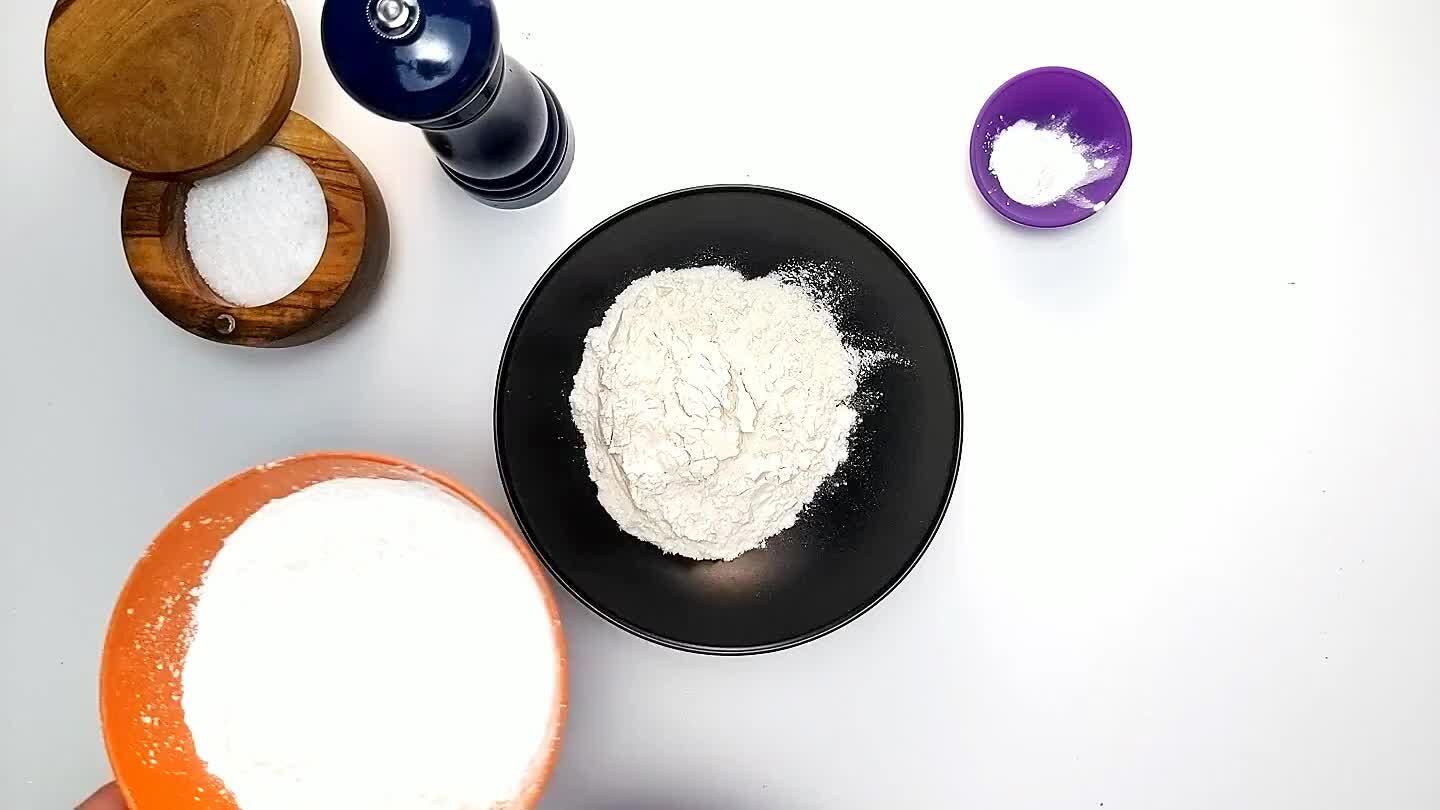 Add the cornstarch.
Add the baking powder.
Add a pinch of salt and a few turns of freshly ground black pepper. Mix well to disperse all of the ingredients.
Whisk the soda water into the flour and cornstarch blend. The 1 cup measurement is more of a guideline. If the batter is too thick, you can add a little more soda water until it's a little thinner in consistency than a pancake batter and it coats the fish nicely. You can also feel free to use a beer instead of the soda water to add a little more color and flavor.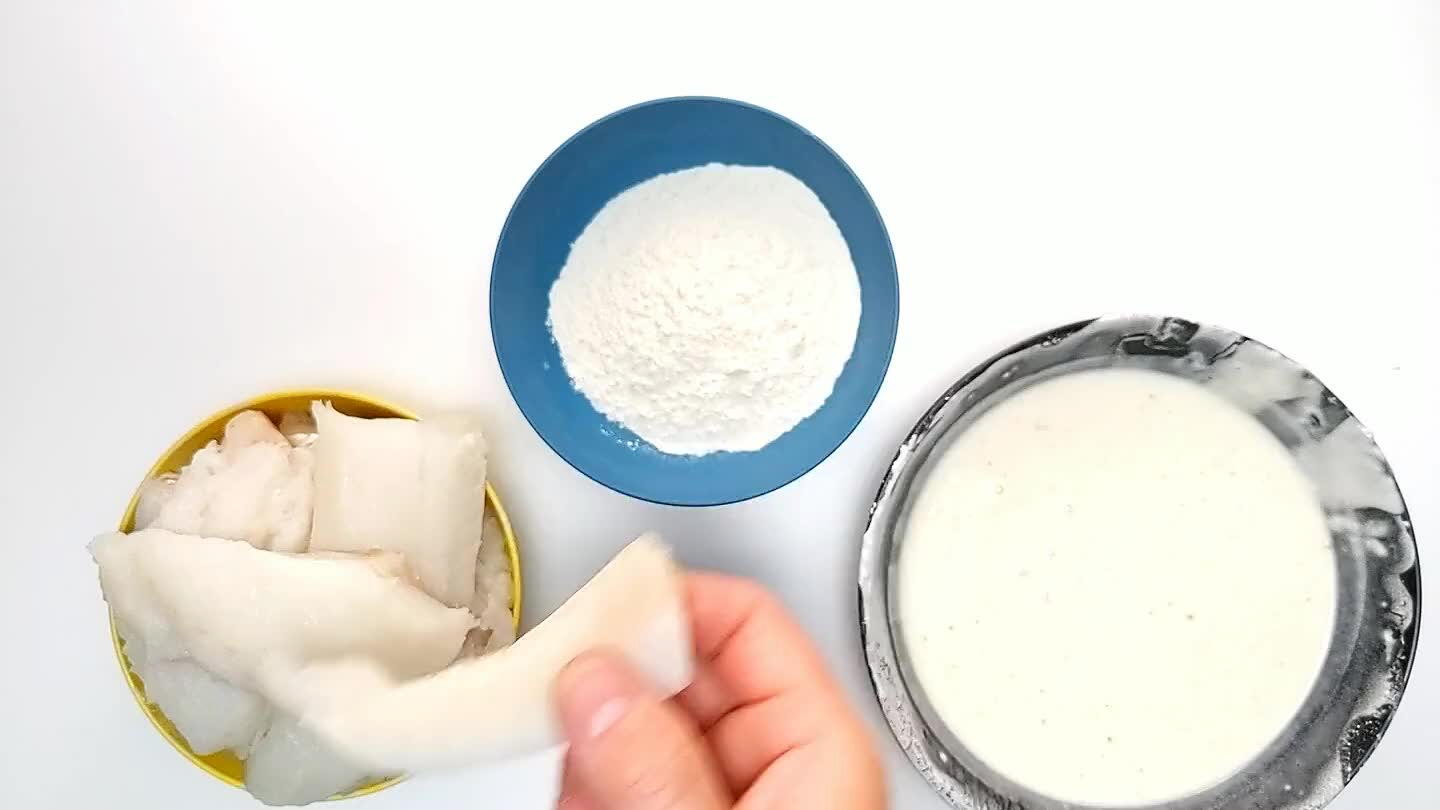 Coat a piece of cod in flour.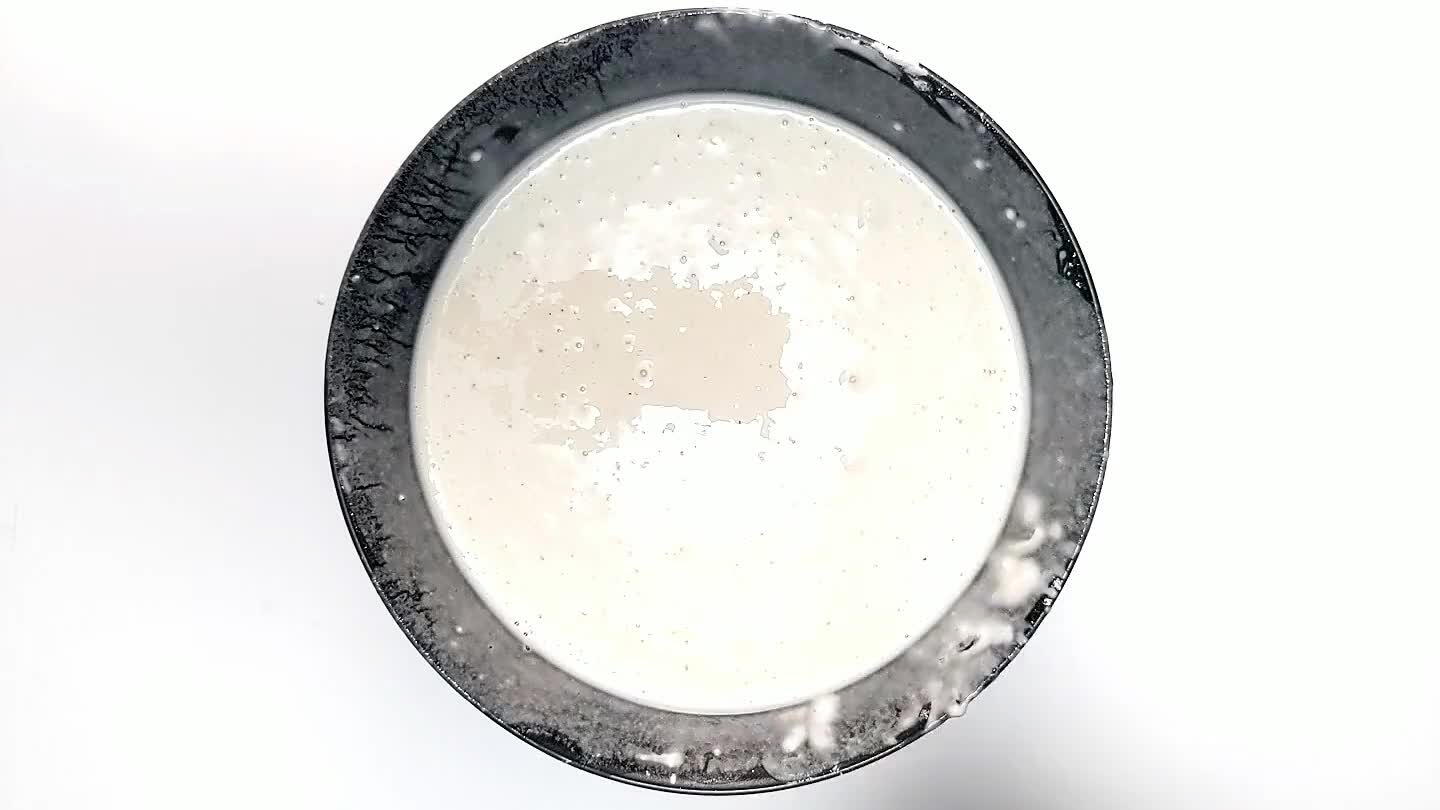 Then dunk the dredged fish in the batter to coat thoroughly.
Carefully slide the battered fish into the hot oil. Cook at 350°F until golden brown, then transfer to a paper towel lined plate to drain. You can cook multiple pieces of cod at the same time, but do your best to keep the oil temperature hovering around 350°F or you'll end up with either burnt or soggy breading.
Once all of the fish is cooked off, add the precooked fries and cook until crispy and golden brown, then drain on paper towels.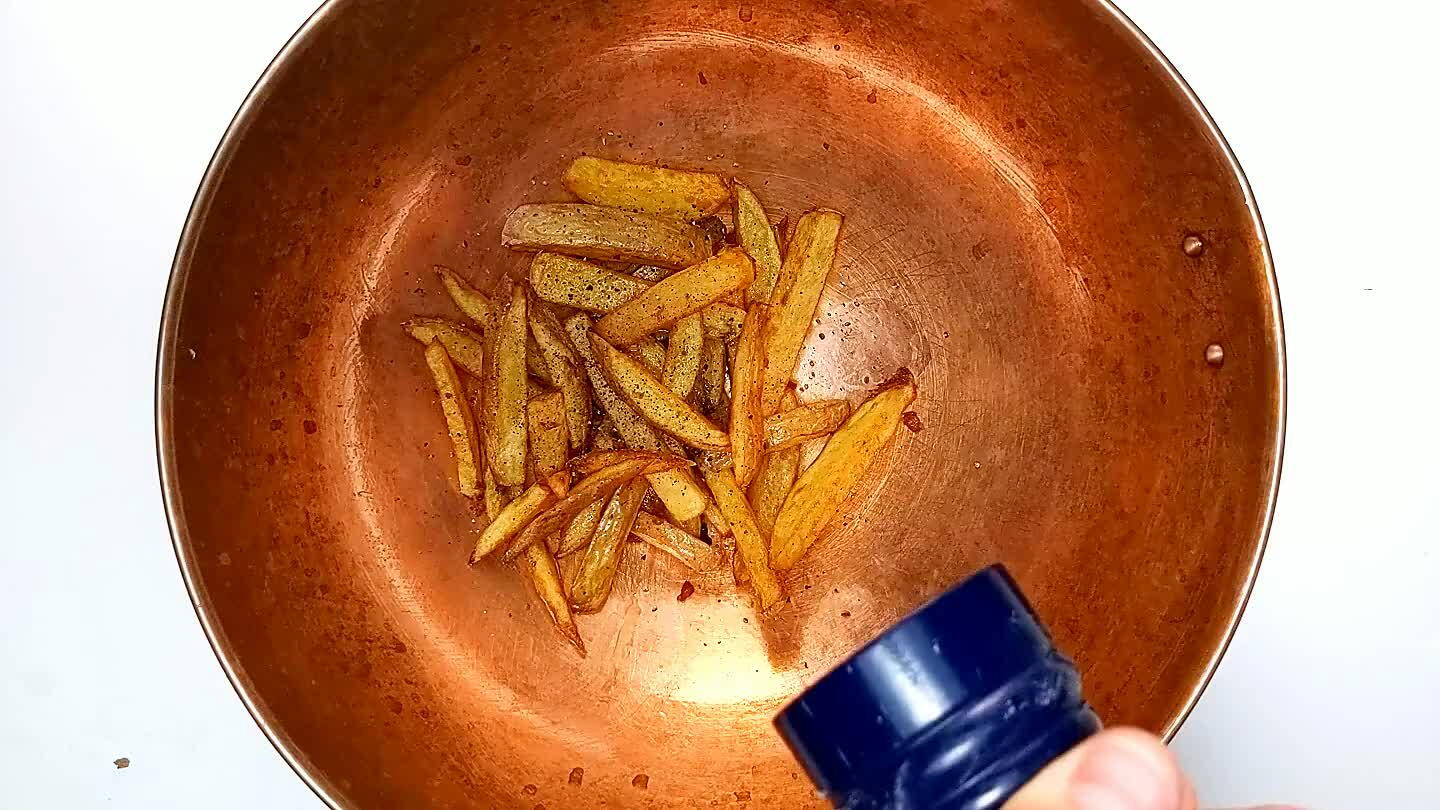 Toss the cooked french fries with a little salt and black pepper to taste.