Freezer-ready Homemade Pierogi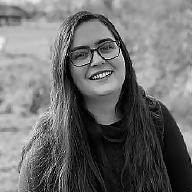 Recipe video made by Michelle
Published on 03/11/2020, viewed by 1561 , 0 Comments
50 portions
90m
Ok, I won't lie, these little savory Polish dumplings are a little time consuming. If you can get past that though, you will have something delicious to pull out of the freezer for months! Once boiled, these can be frozen and then warmed up whenever you'd like in just a few minutes. I would argue that this project is worth it!
What you will need
INGREDIENTS
5 cups AP Flour
1 tsp Salt
1 cup Water
3 large Eggs
1/2 cup Butter
FILLING:
2 lbs Yellow Potatoes
2 Yellow Onions
2 Tbsp Butter
5 oz Cream Cheese
1/2 tsp Salt
1/2 tsp Black Pepper
1 1/2 cups shredded Cheddar Cheese
(Nutritional facts 272 calories, 13.54 g fat, 30.96 g carbohydrates, 6.54 g protein, 162 mg cholesterol, 618 mg sodium)
How to cook
Gather and portion all ingredients.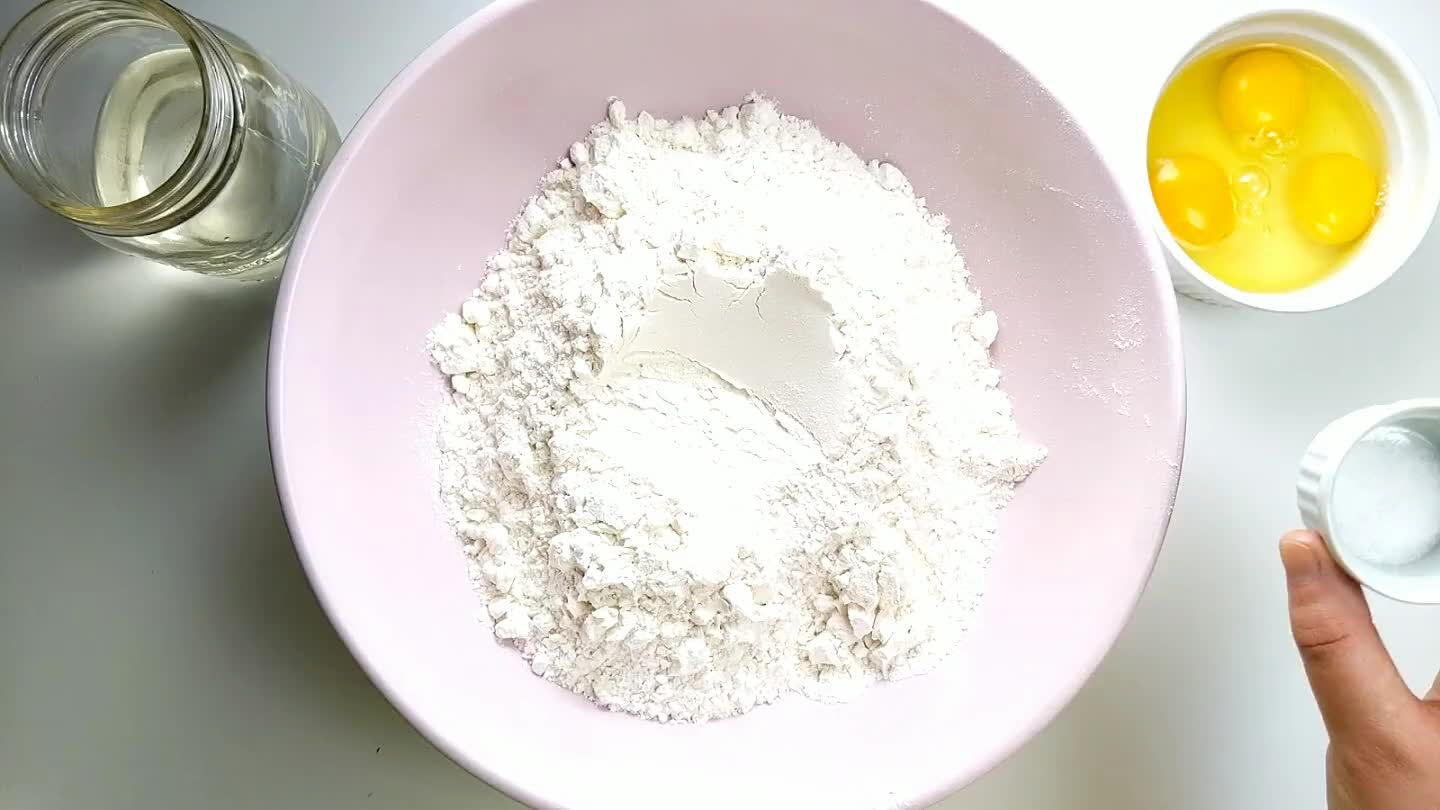 If mixing by hand, add the salt and butter to the flour and pinch together until butter is incorporated and in tiny pieces. Alternatively, if you have a food processor, pulse and combine flour and salt. Then add water, eggs, and butter and pulse until dough forms a ball, adding an additional 1 to 2 tablespoons of water or flour if needed.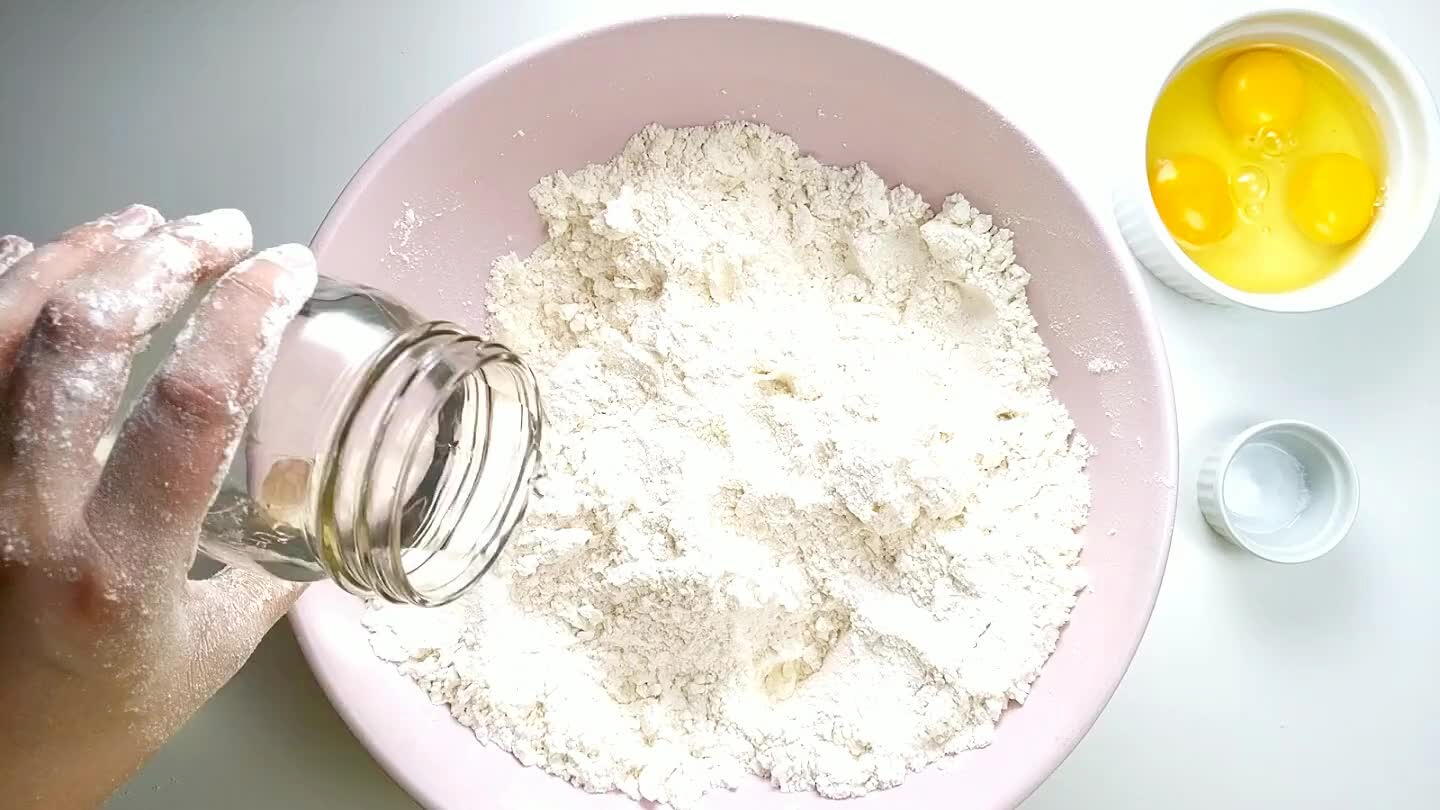 Add water a little bit at a time, and mix to hydrate the flour.
Add the eggs one or two at a time and mix until combined. Add the rest of the water to bring the dough together.
Knead for about 5 minutes or until the dough becomes smooth and not sticky.
Cover the dough with plastic wrap and let rest for 30 minutes while you prepare the filling.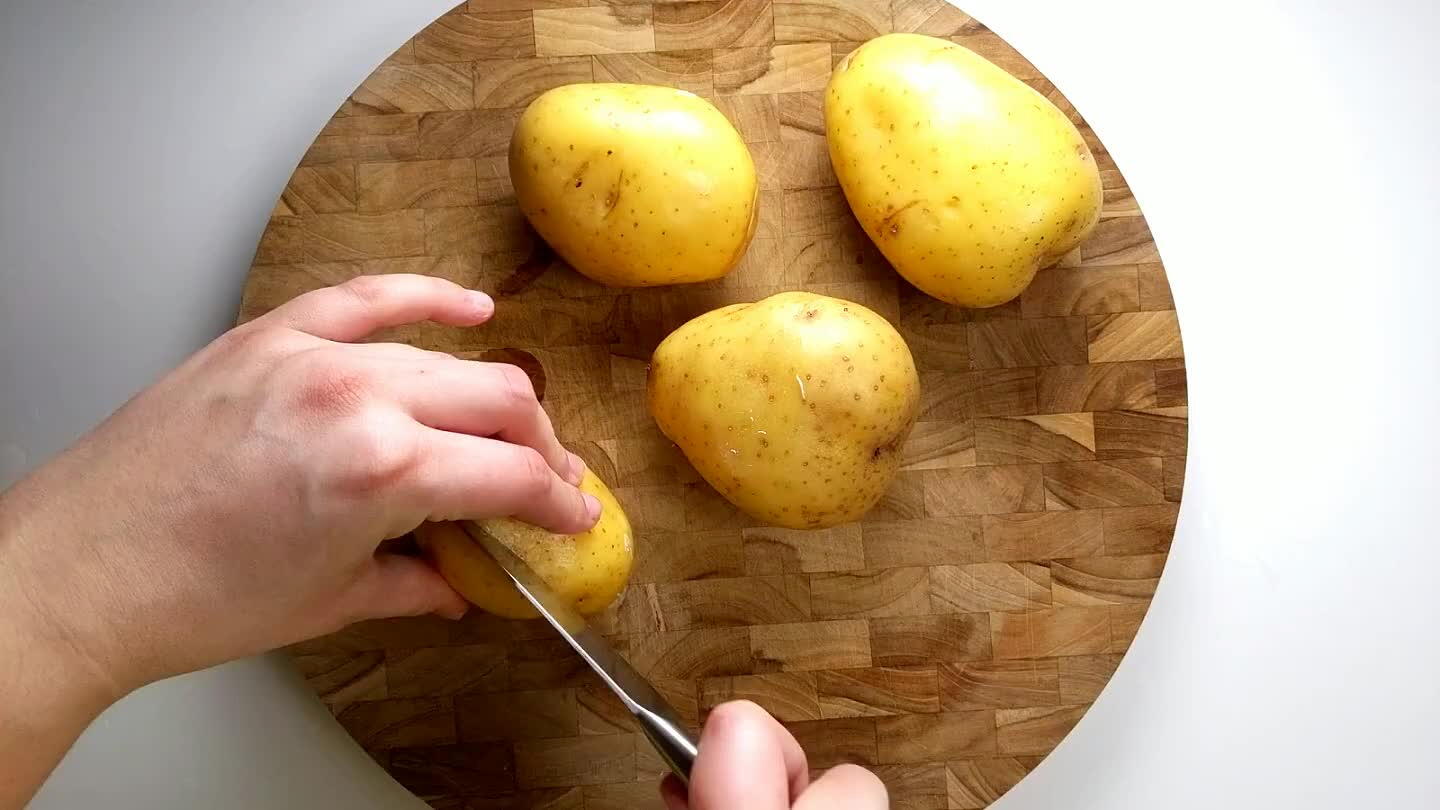 Cube the potatoes. If you prefer, you can peel them also. While you do this, bring a pot of salted water to a boil.
Add potato chunks to boiling water, heat water back to a simmer and let cook for about 10 minutes.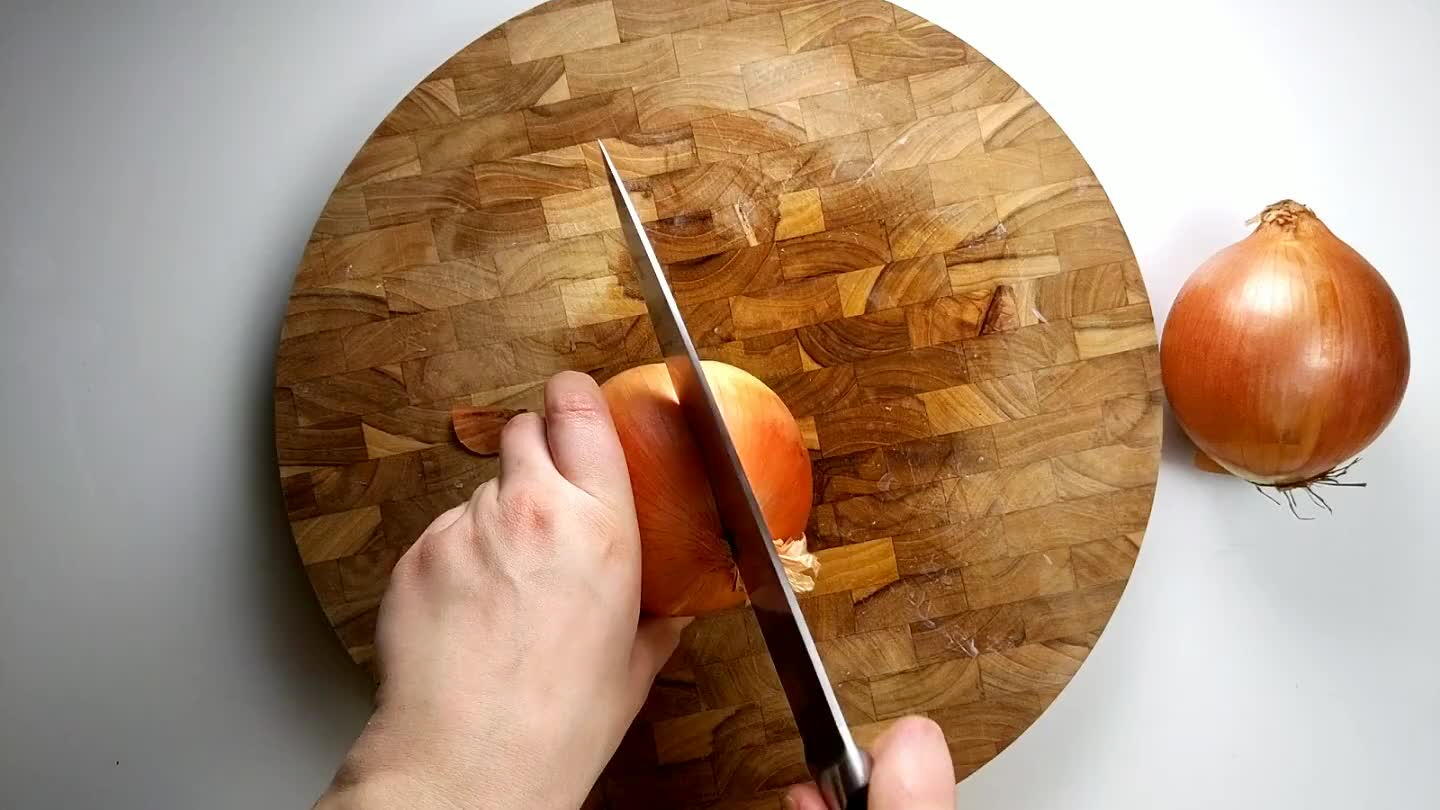 While the potatoes cook, dice the onions. Slice the onions in half and remove the stem top and papery skin. Leaving the root end in-tact, slice into the onion with the knife parallel to the cutting board. Then cut down across the onion to create slices.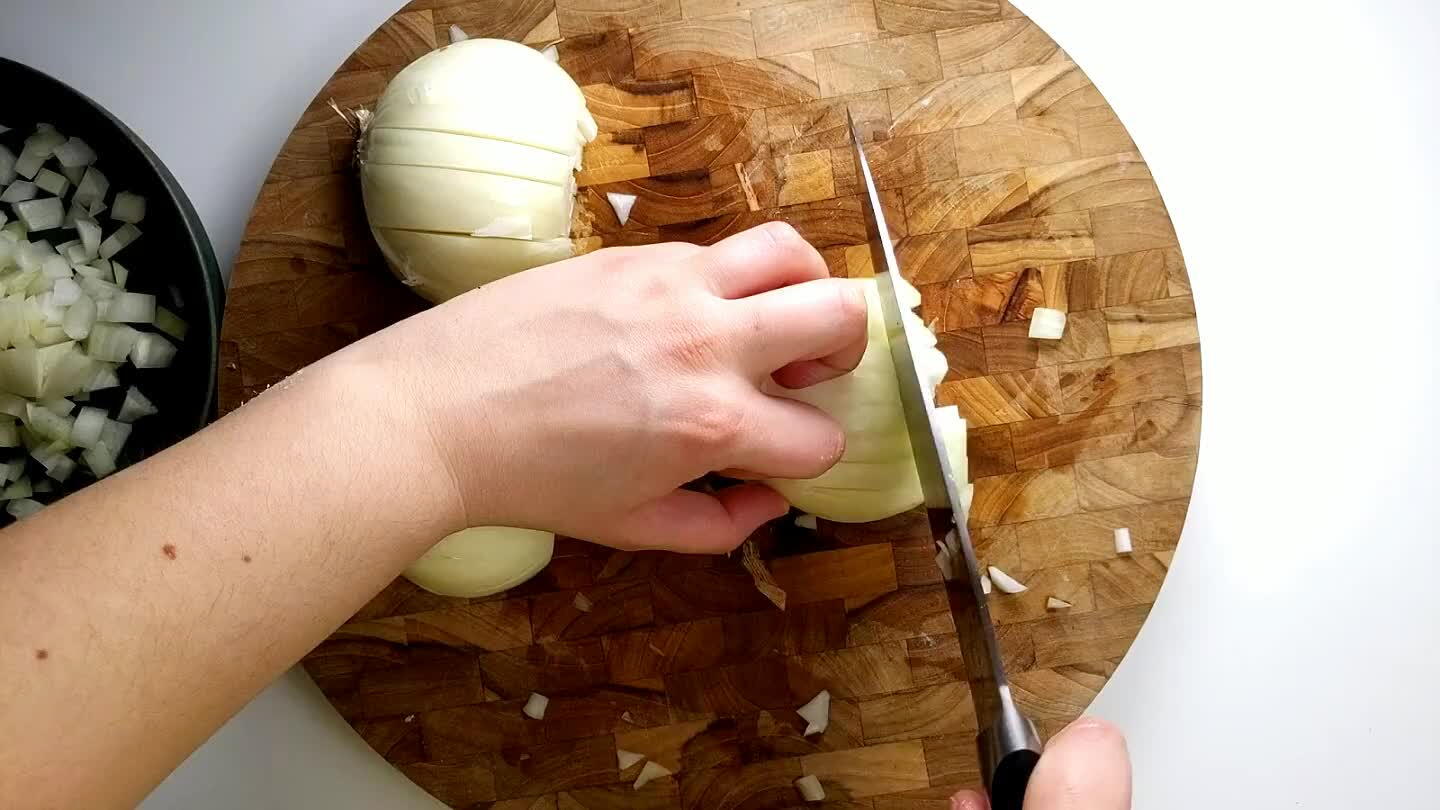 Cut accross the slices, holding firmly onto the root side of the onion to create a fine dice.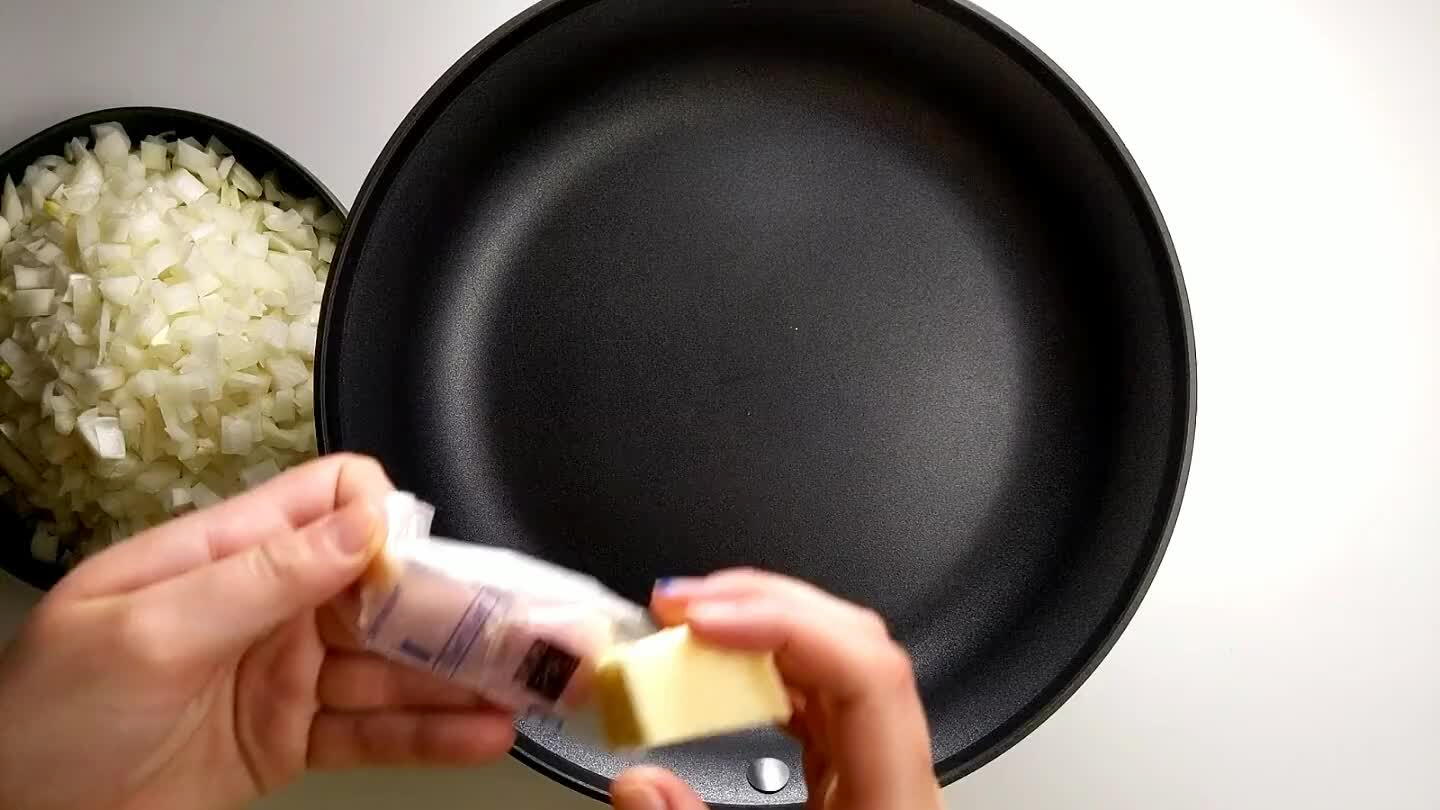 Melt butter in a pan on medium heat and add diced onion.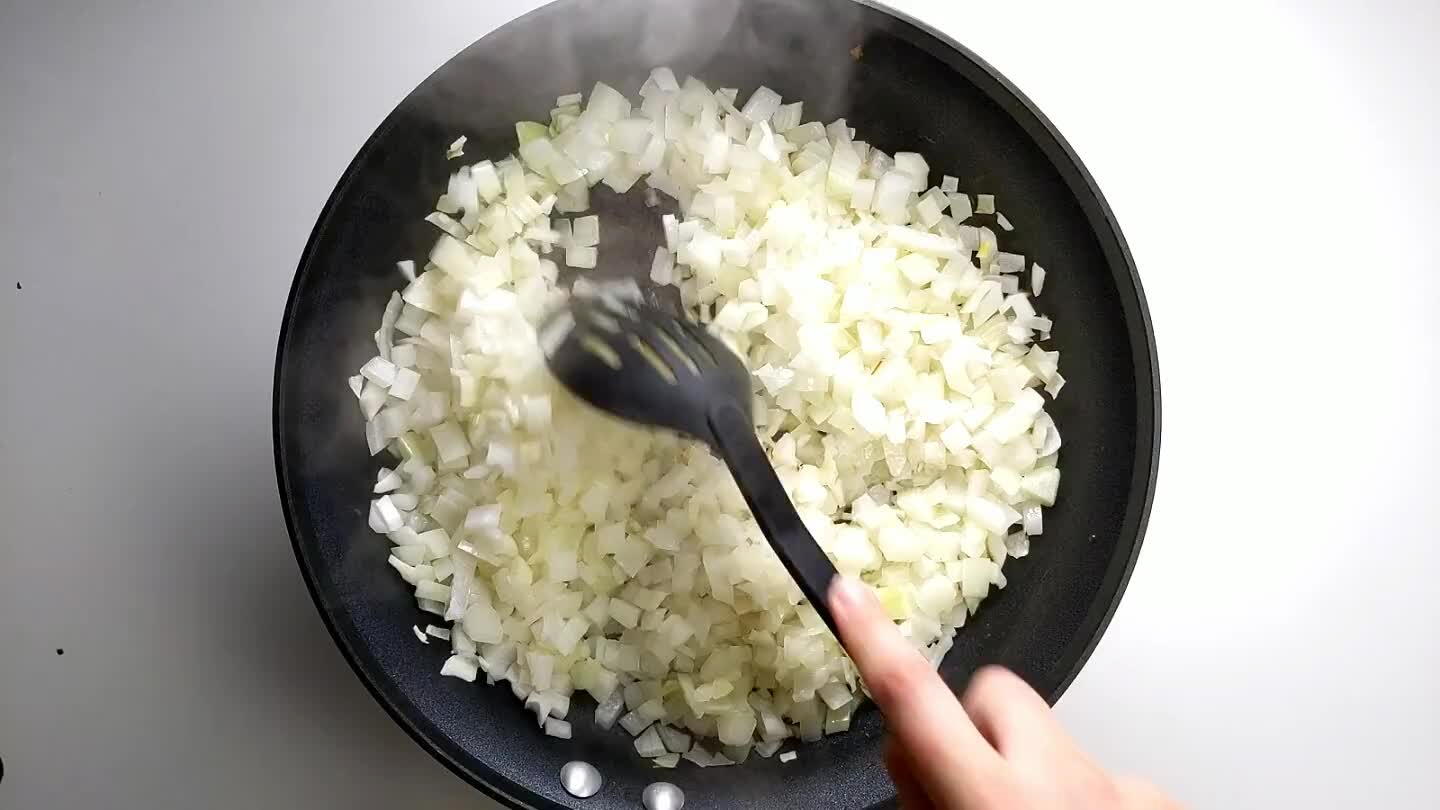 Saute for about 6-8 minutes or until onions are soft and lightly caramelized.
Once the potatoes are tender and can be easily poked by a fork or knife, drain the potatoes in a colander and return to the pot.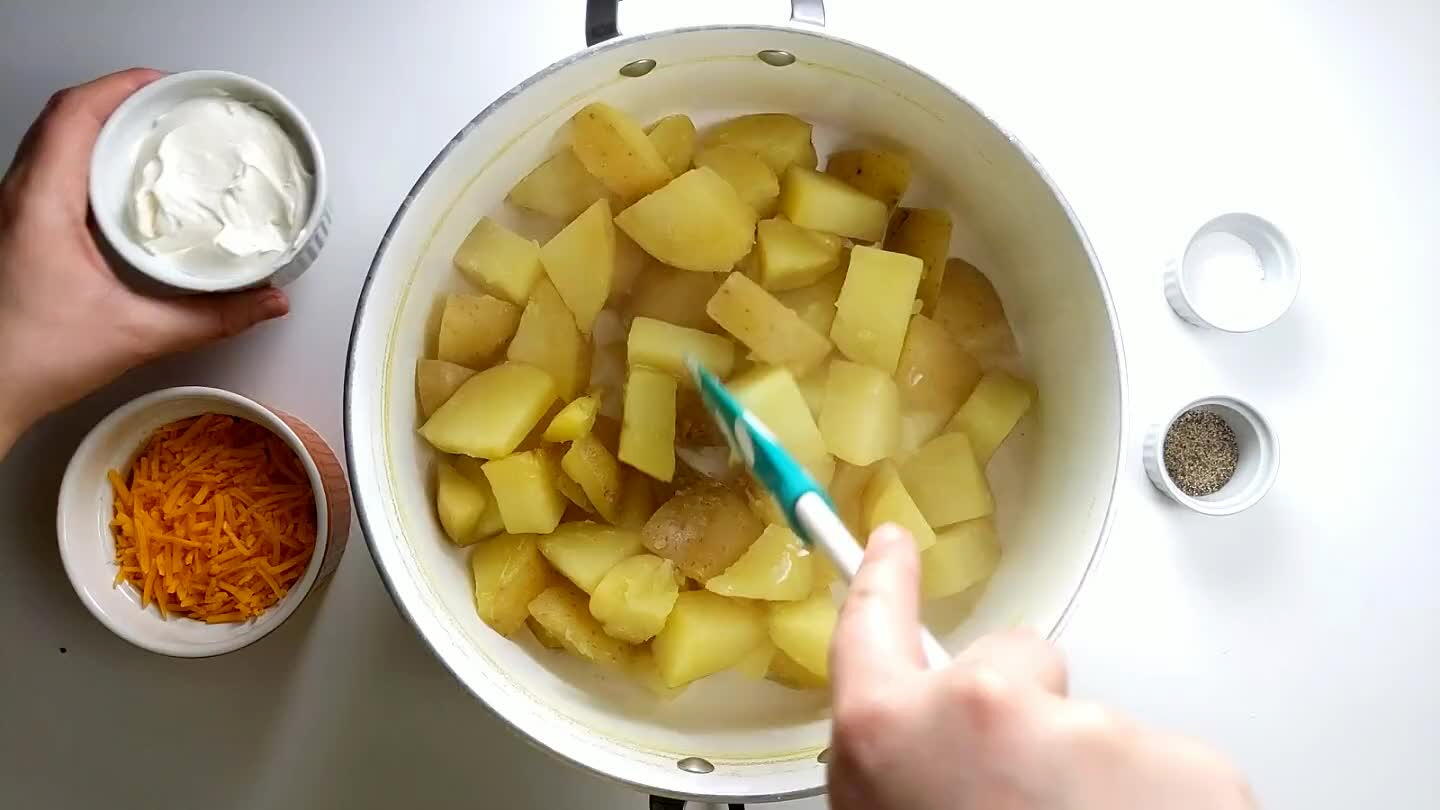 If you have a potato ricer or masher, use this to mash the potatoes first. Otherwise, use a spatula, spoon, or fork to mash the sour cream, salt, pepper, and cheddar cheese into the potatoes.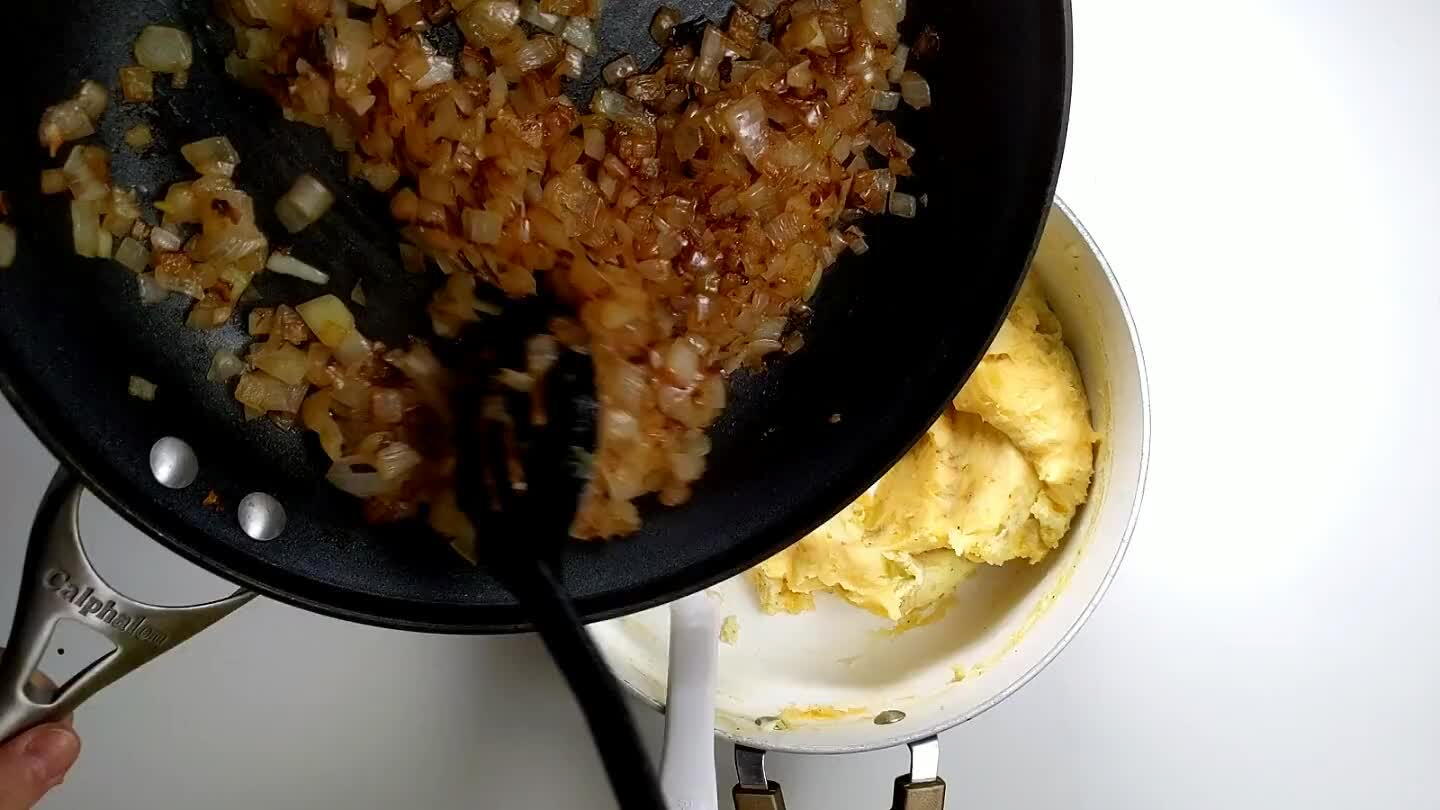 Mix in the sauteed onions to the potato filling.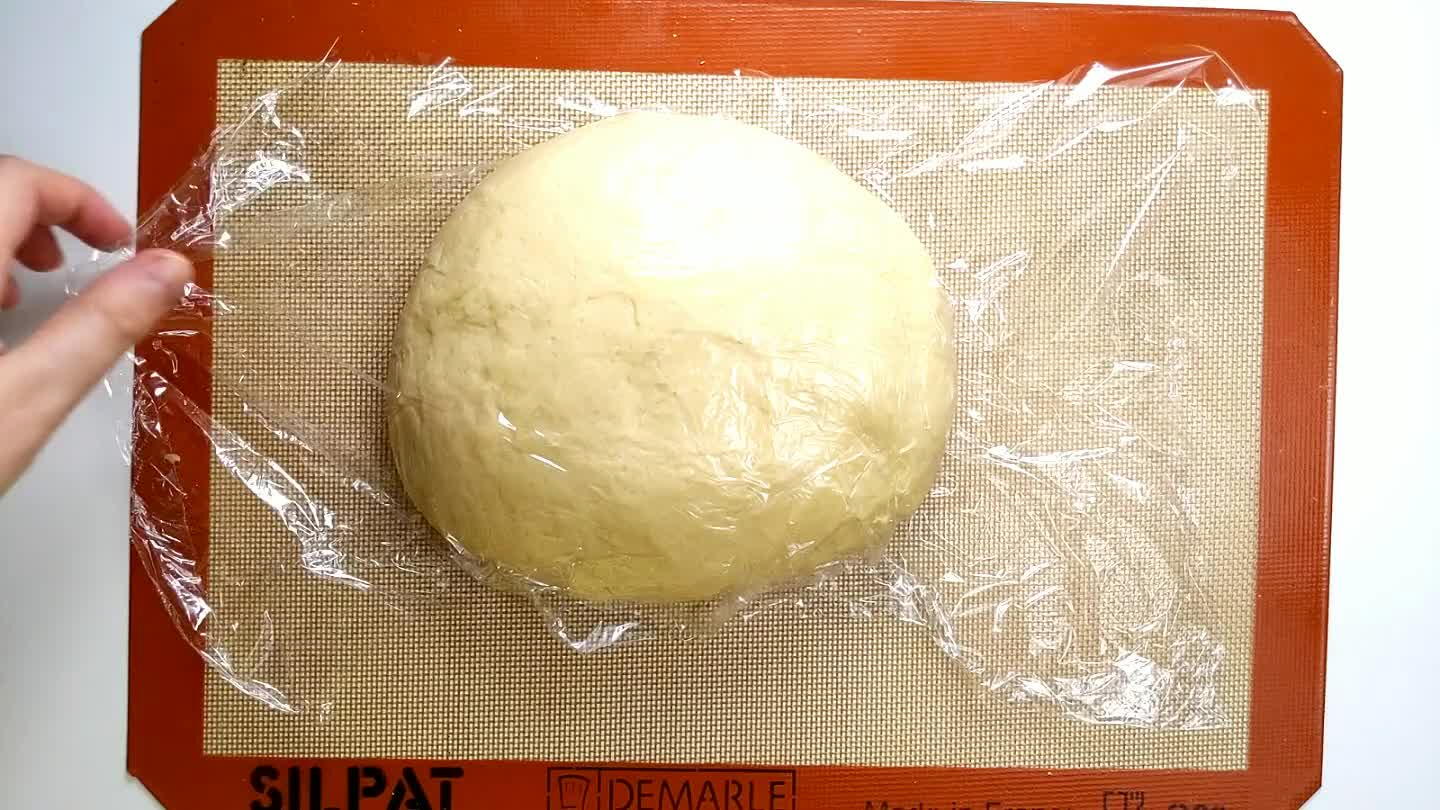 Uncover the dough and divide into 4 pieces to roll out separately.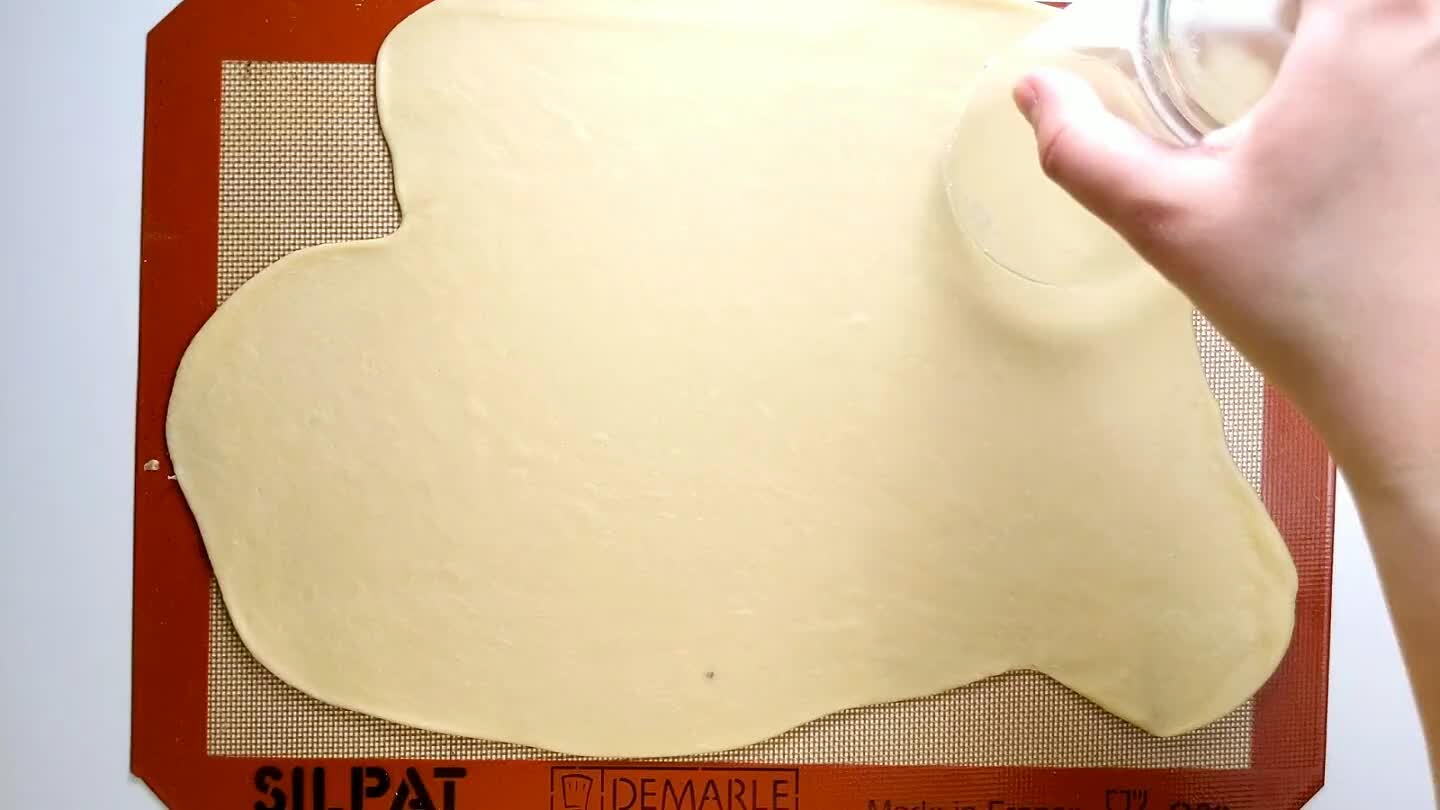 Roll until nice and thin, about an 8th of an inch, and use a round biscuit cutter or cup to cut out rounds. The size here doesn't matter too much, just should be large enough to fill and fold without too much trouble.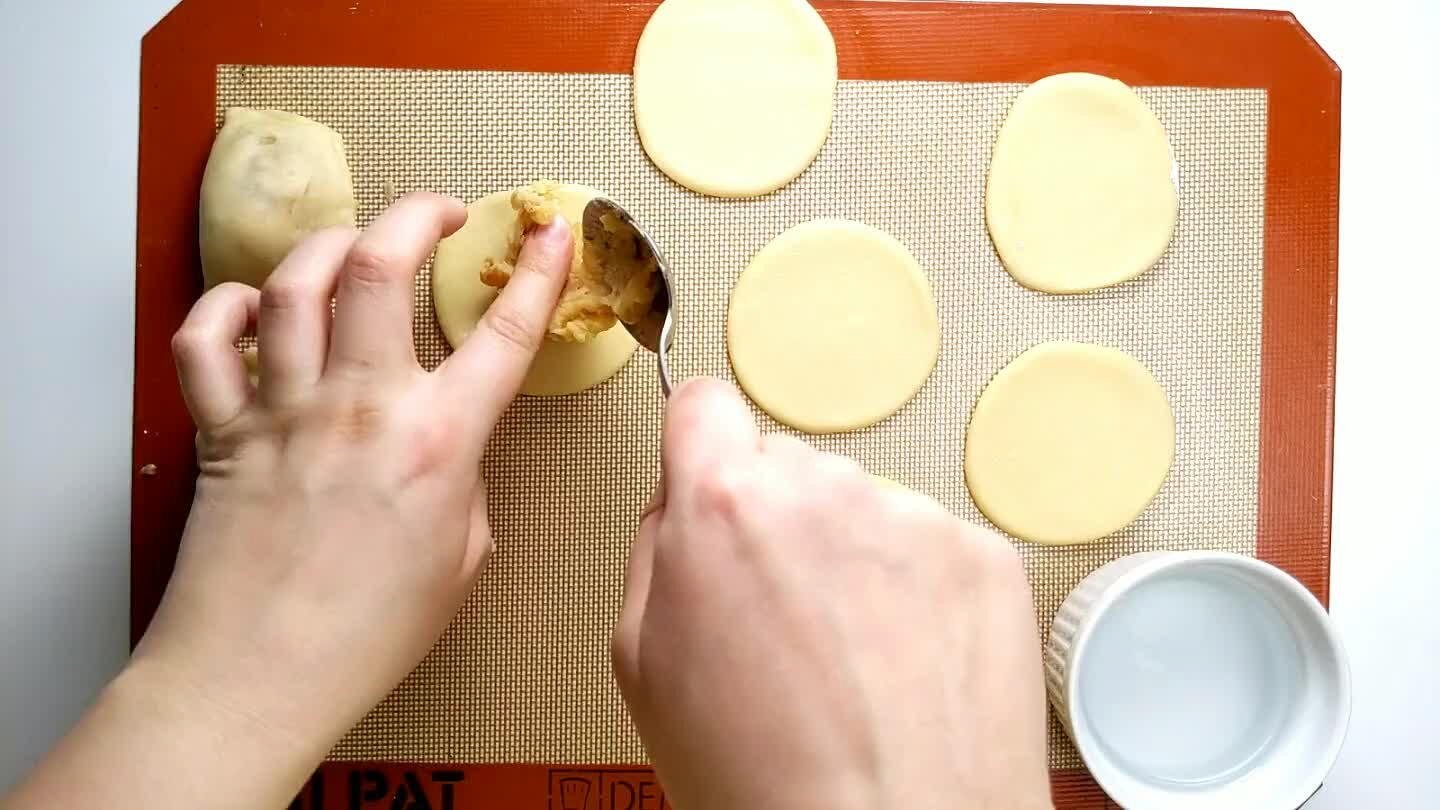 Spoon heaping tablespoonfuls of the filling onto each round, fold the dough over the filling and pinch together with your fingers.
Repeat this process with the rest of the dough. As you make these, place them on a lightly floured surface to keep from sticking.
Bring a pot of water to a boil. Working in batches, boil the pierogis for about 5 minutes or until they float to the top and the dough becomes a whiter color.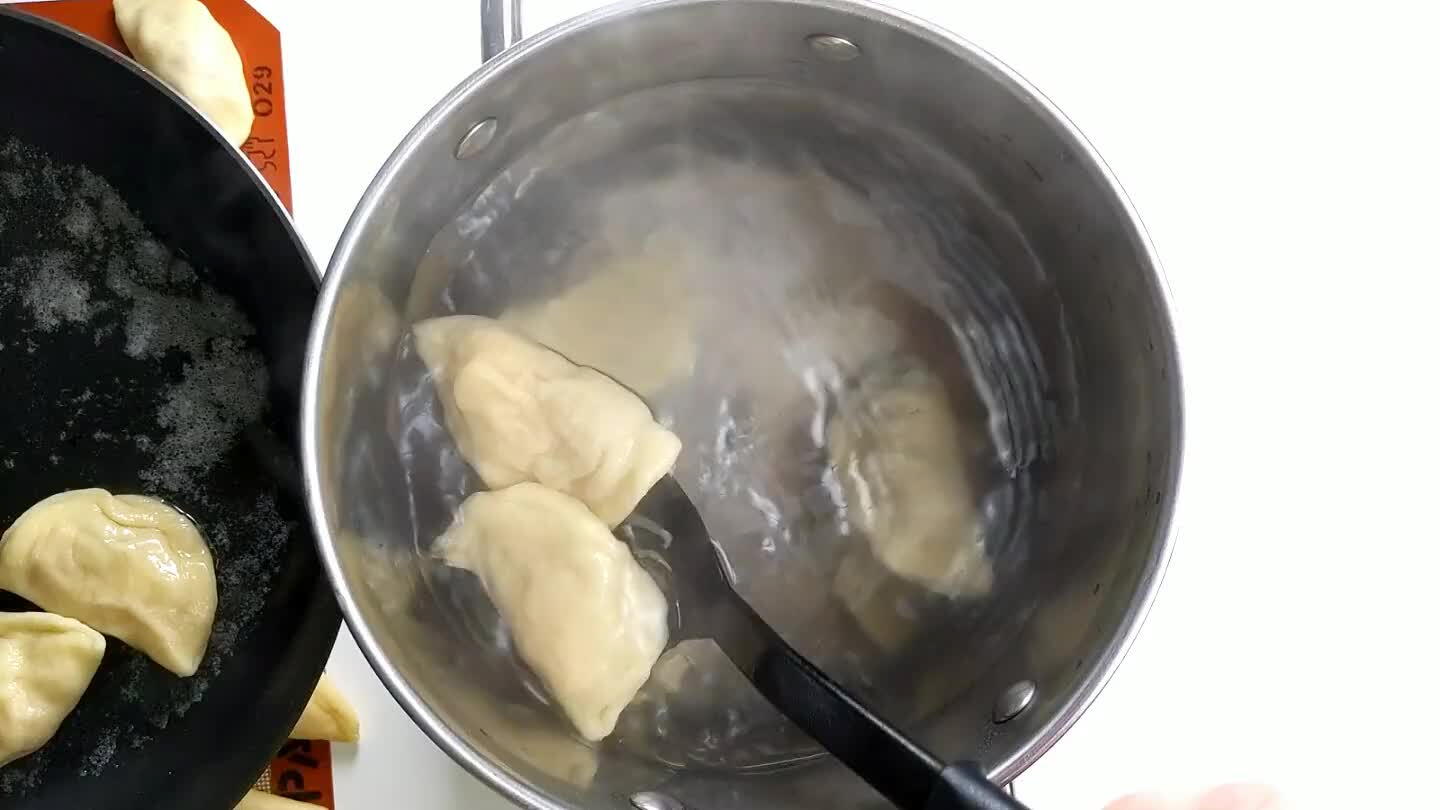 Using a slotted spoon, remove the floating pierogis and set aside.
Heat a pan with about a tablespoon of butter per serving and add the boiled pierogis. Fry for a few minutes on each side until browned and crispy.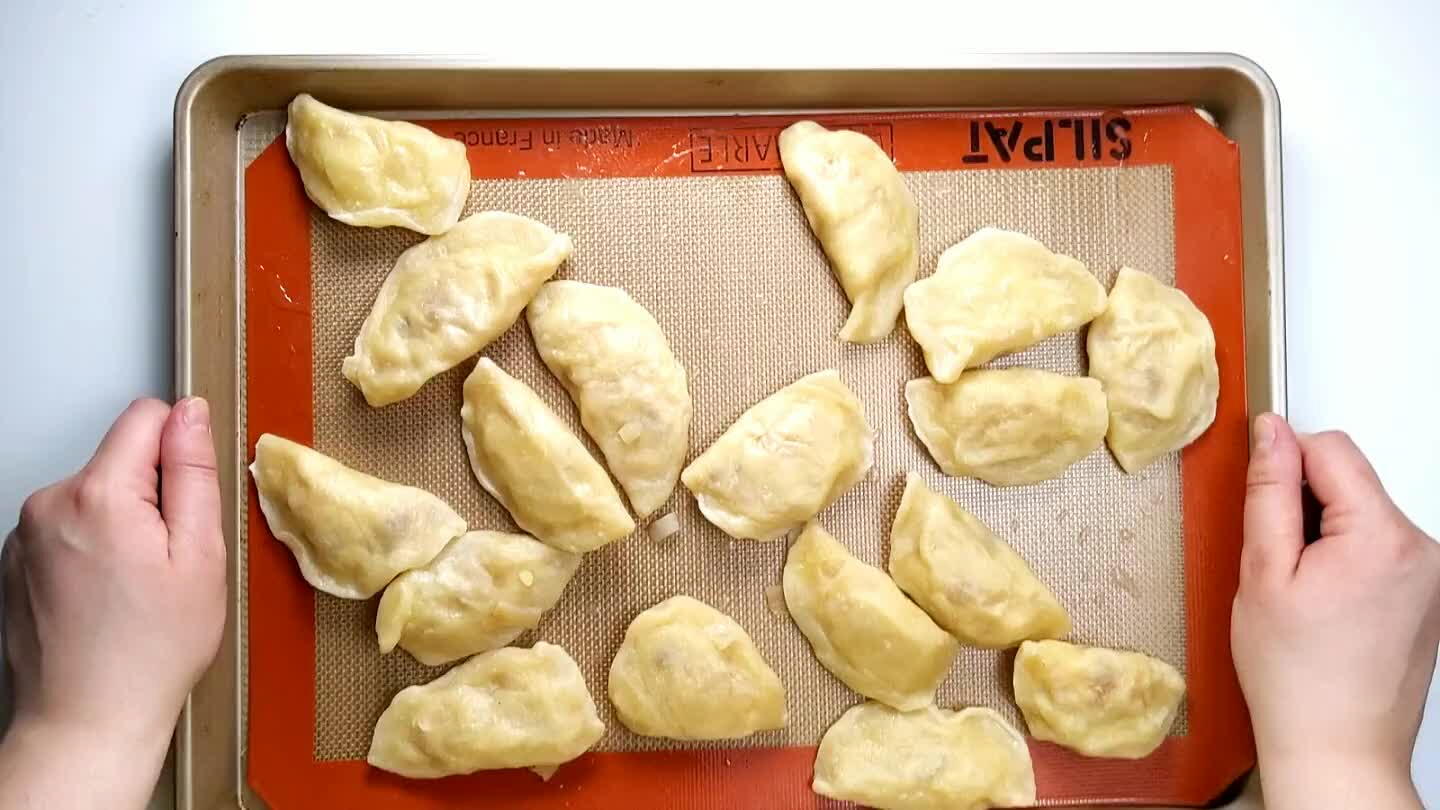 Place the leftover pierogis on a baking sheet once boiled and put in the freezer for a couple hours until solid. Then place into sealed bags.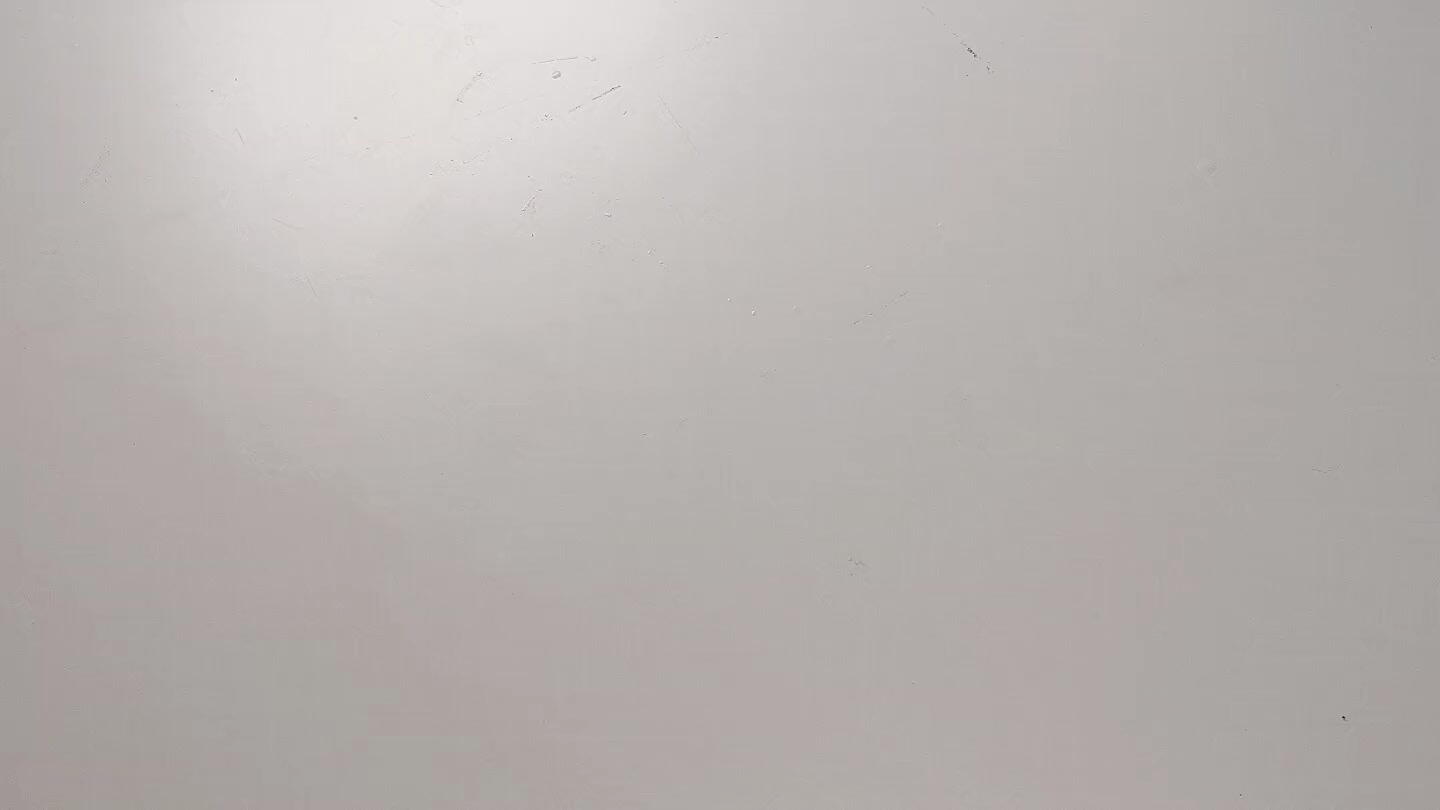 To cook directly from the freezer, melt butter to coat the bottom of a skillet and add pierogis. Cover with a lid for about 3 minutes to thaw, remove lid and fry on each side for a few minutes or until browned and crispy.
Comments