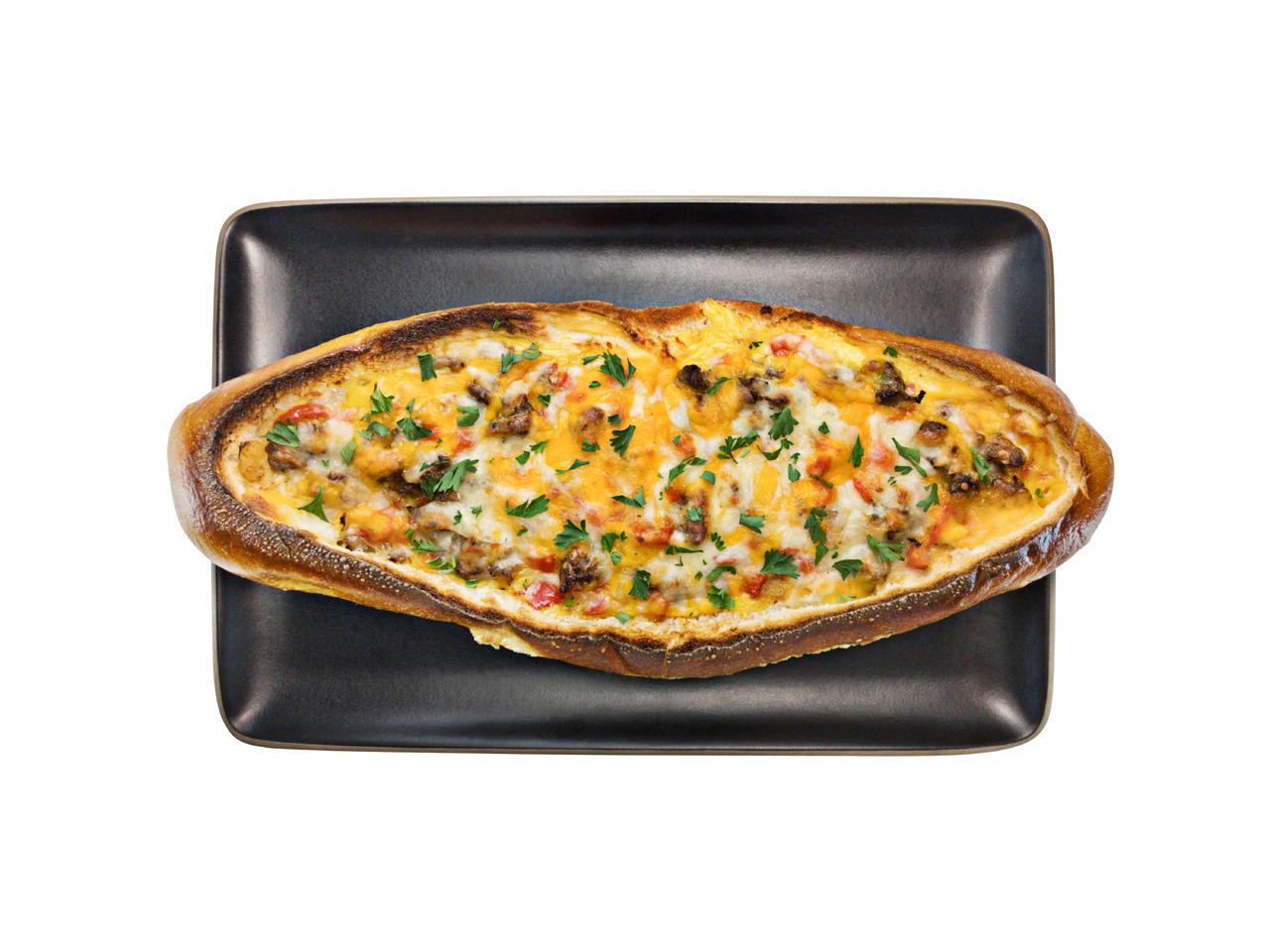 4 portions
50m
This is a fun and portable way to eat your breakfast. Slice this french bread breakfast boats into slices and reheat for a filling on-the-go meal!
What you will need
6 oz Breakfast Sausage
1 Onion
1 Red Bell Pepper
1 loaf French Bread
6 Eggs
1/2 cup Half and Half
8 oz Shredded Cheddar Cheese
Salt
Black Pepper
Parsley, optional
(Nutritional facts 291 calories, 15.45 g fat, 23.48 g carbohydrates, 15.84 g protein, 240 mg cholesterol, 793 mg sodium)
How to cook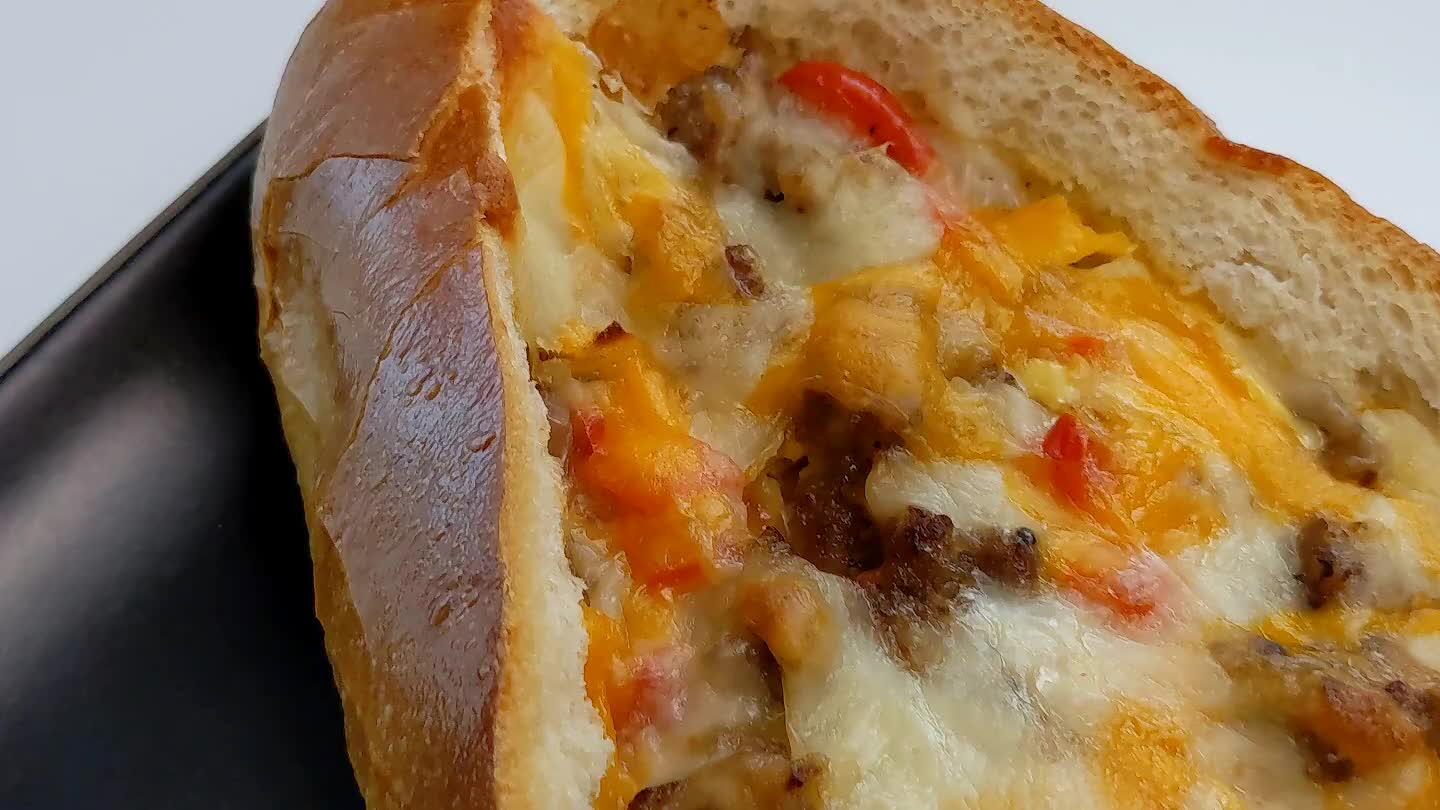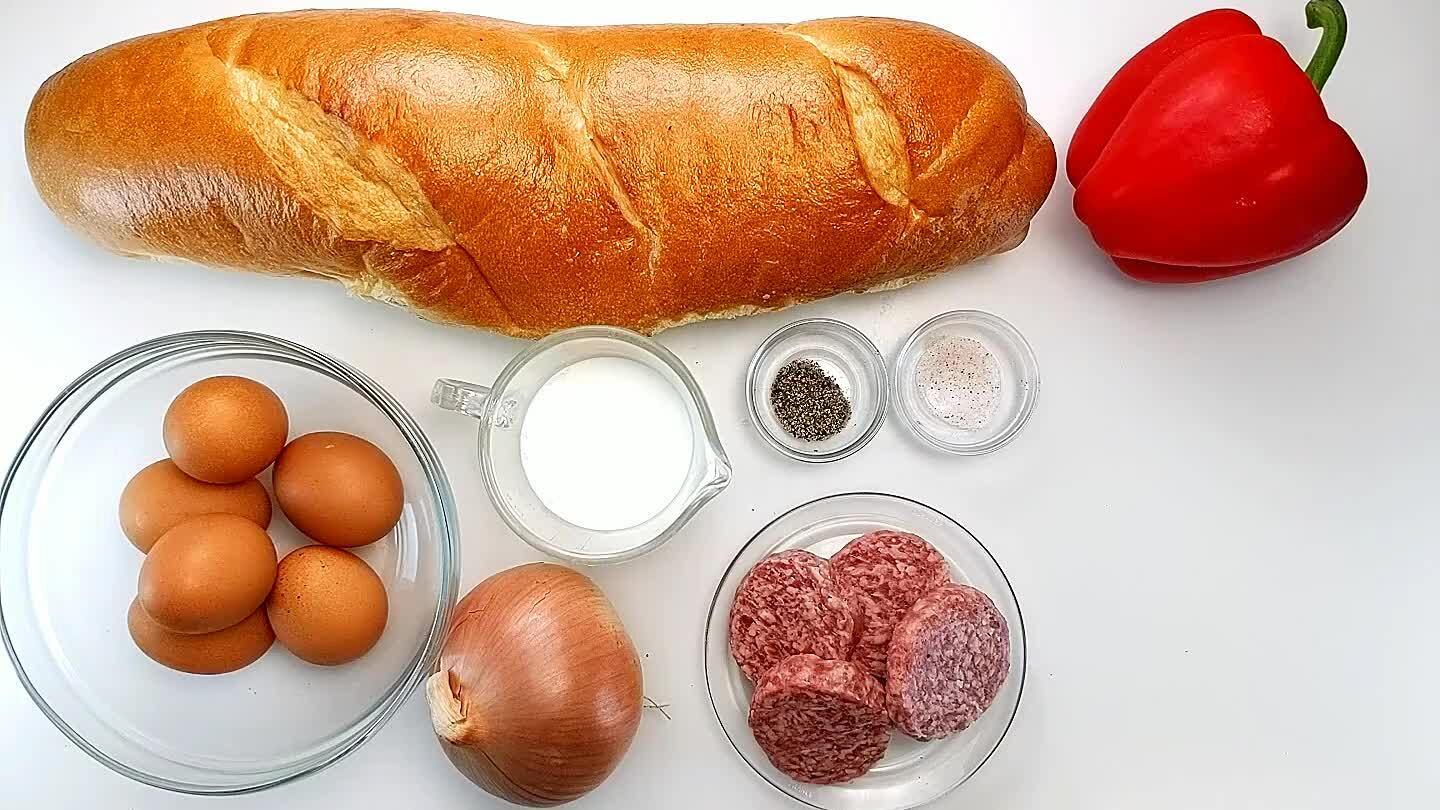 Gather and portion ingredients.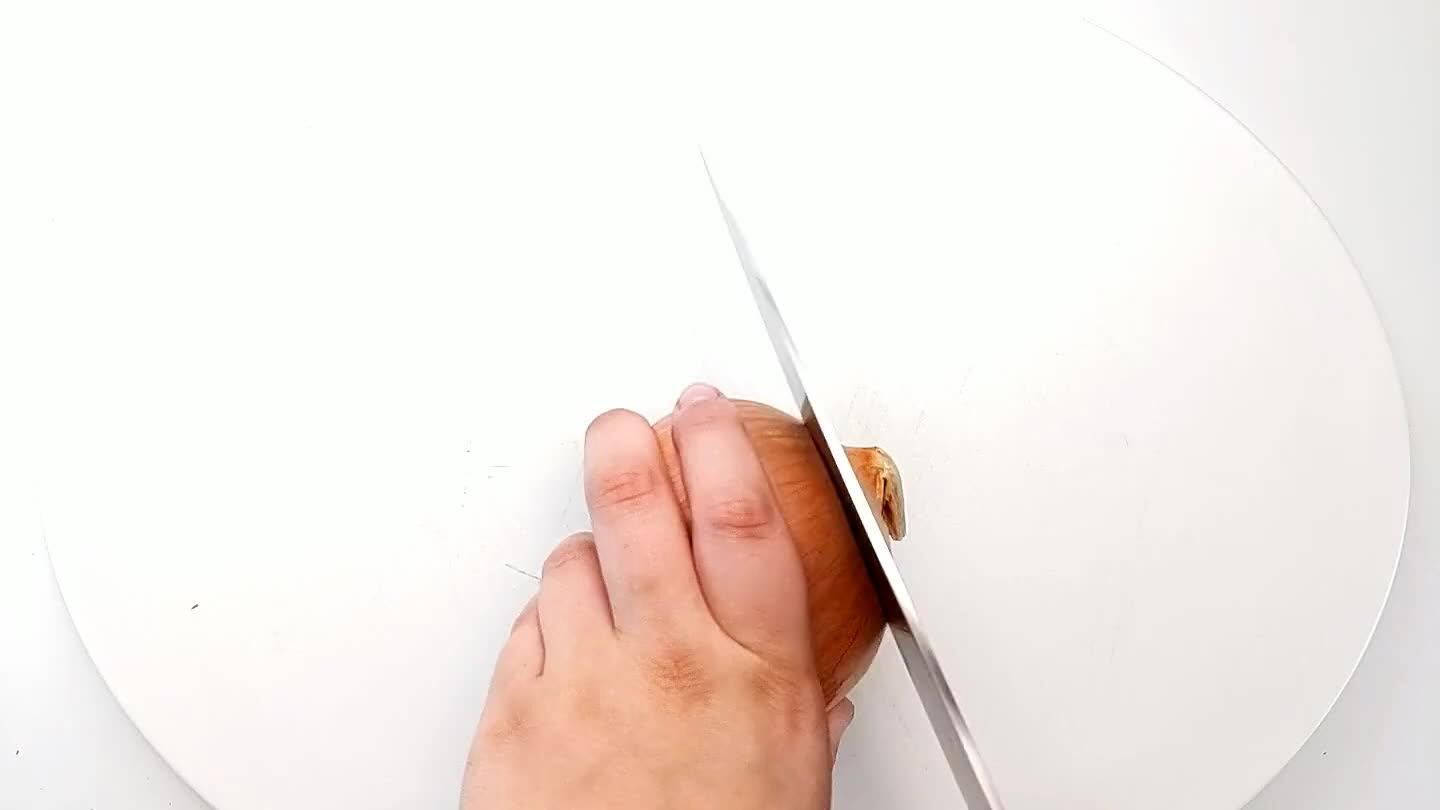 Cut the onion in half and peel keeping the root end intact. Make a few cuts into the onion with the knife parallel to the cutting board. Then slice into strips and dice.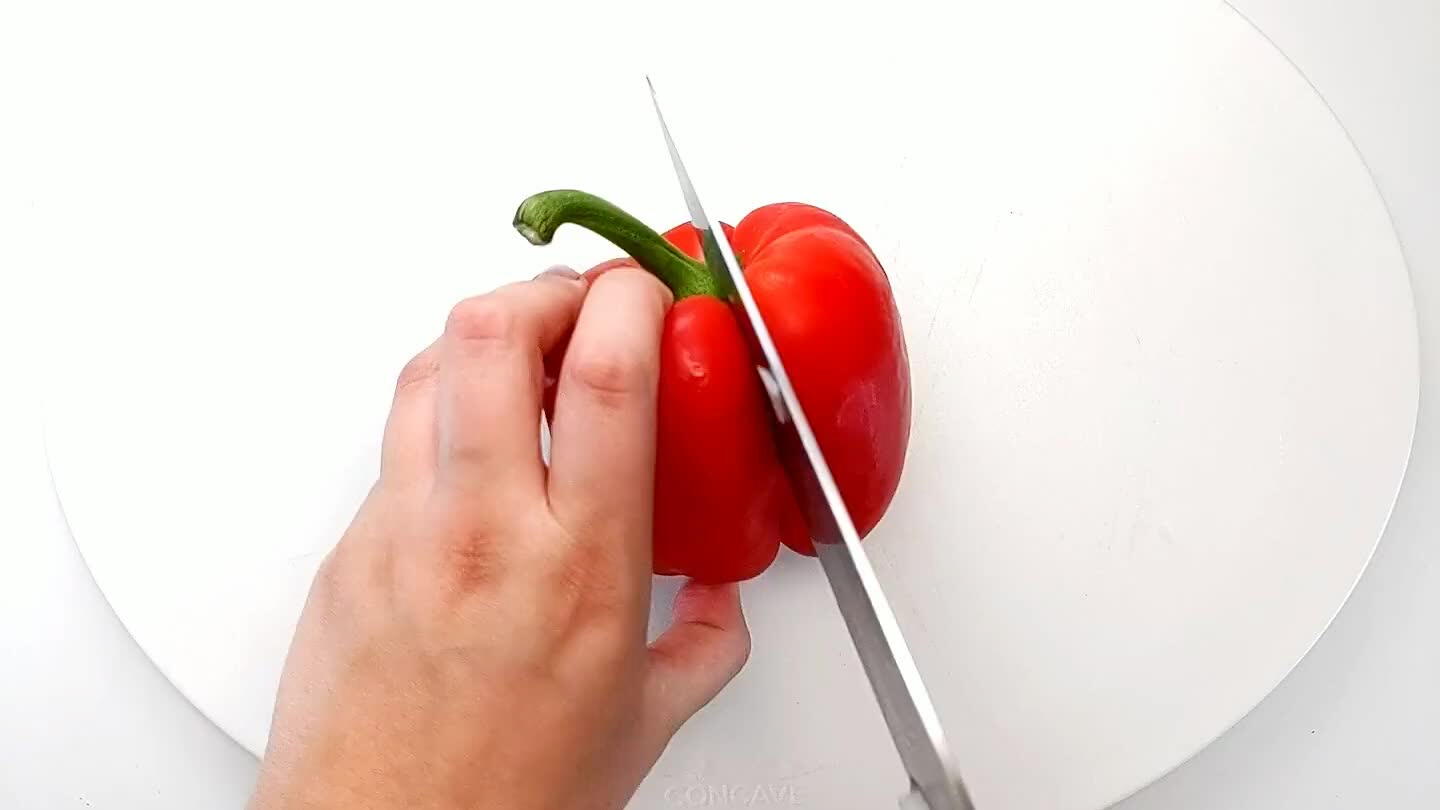 Cut the bell pepper in half and remove the stem and seeds. Slice into strips and then dice.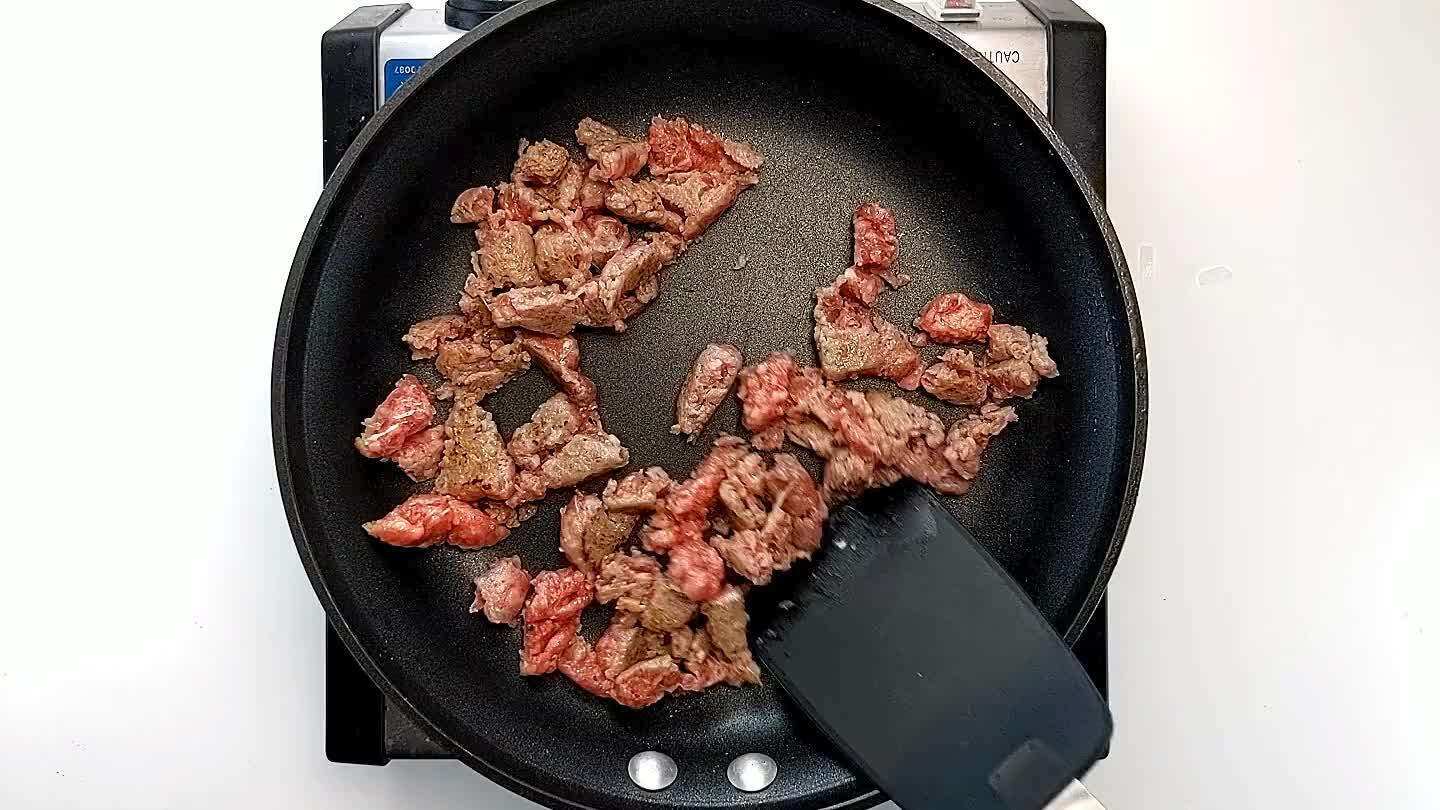 Add the sausage to a non-stick pan and cook until browned. You can use links or patties here, just break them up as you cook. Feel free to cook onions and peppers in the same pan.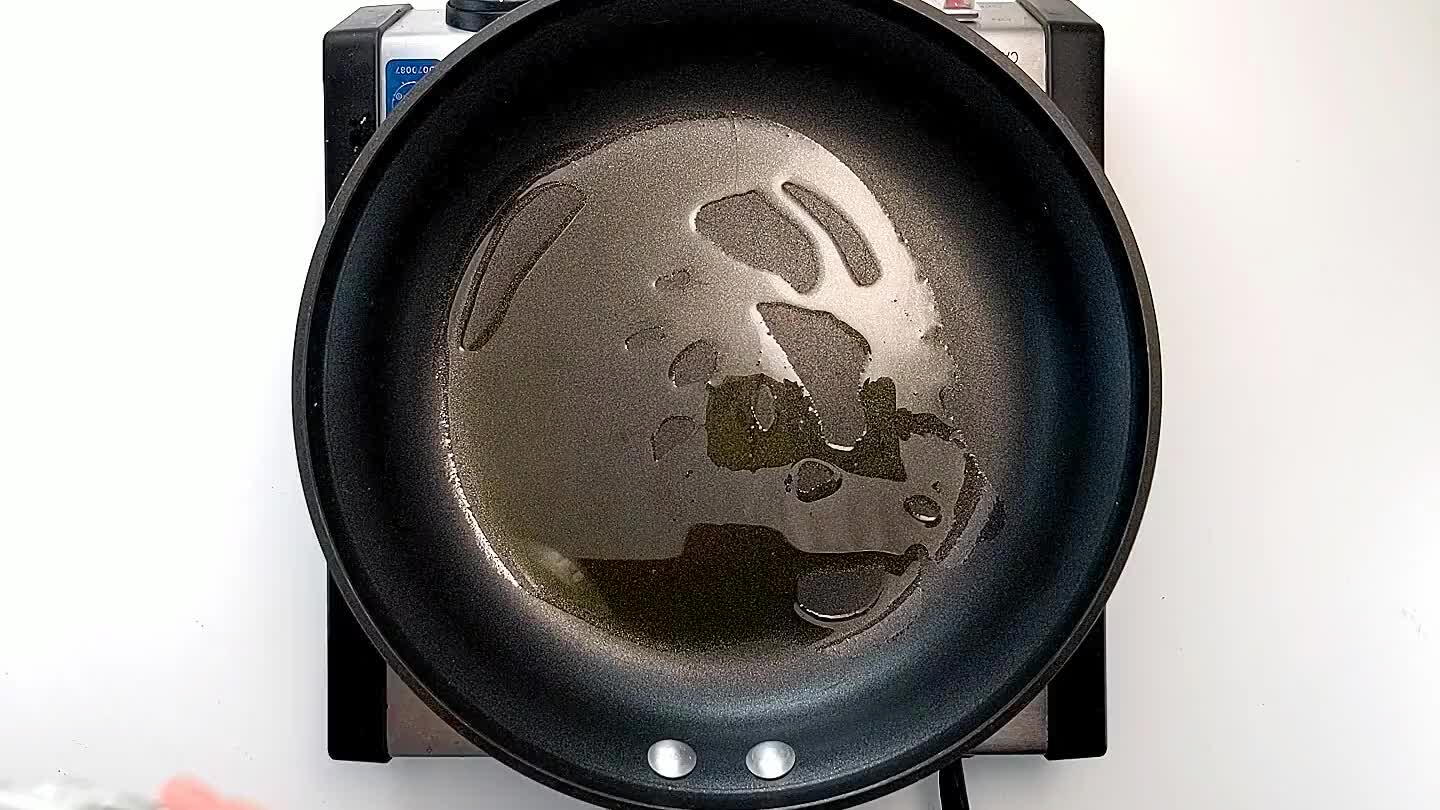 Add the onion to a skillet and saute until translucent.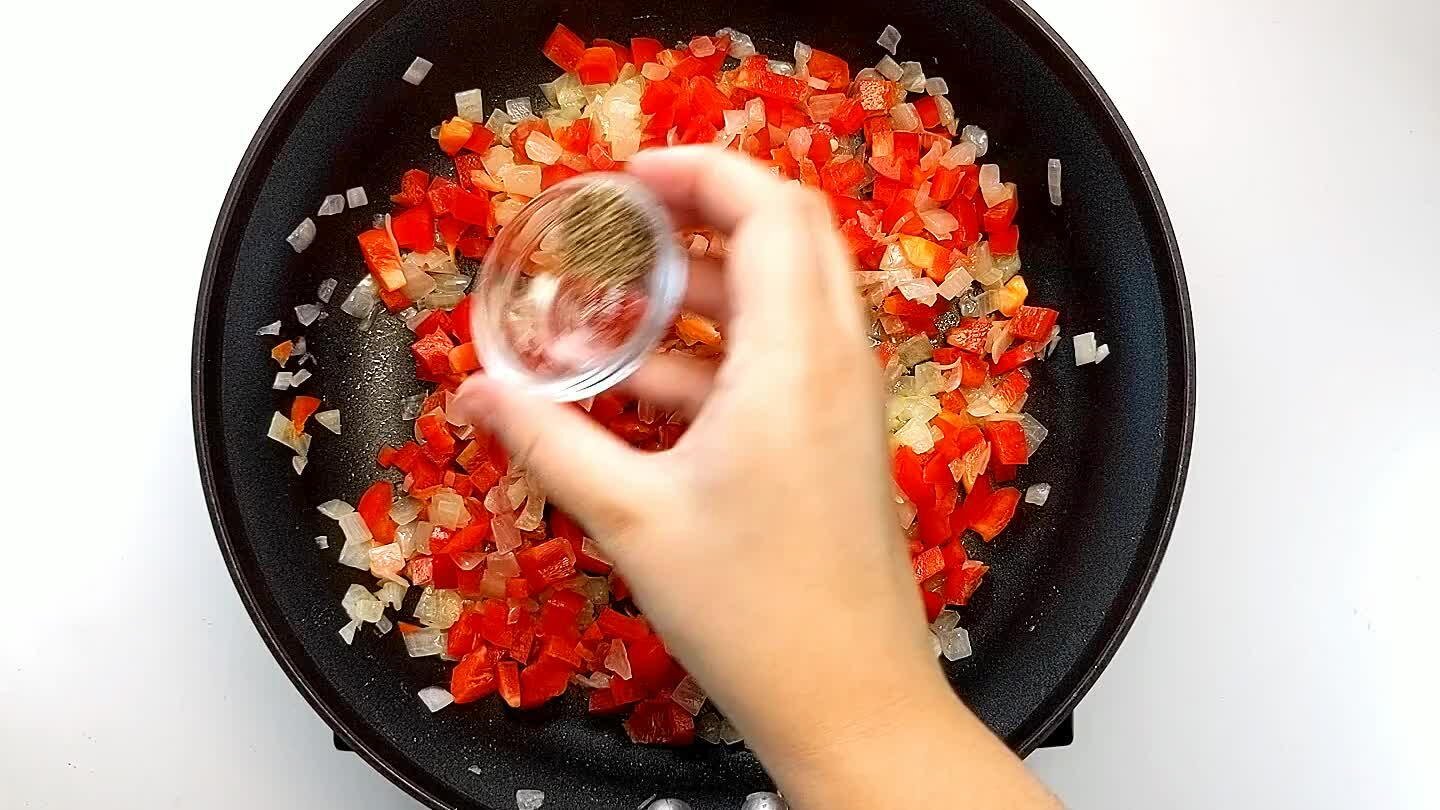 Add the red peppers and season with salt and pepper. Combine the sausage, onions, and peppers.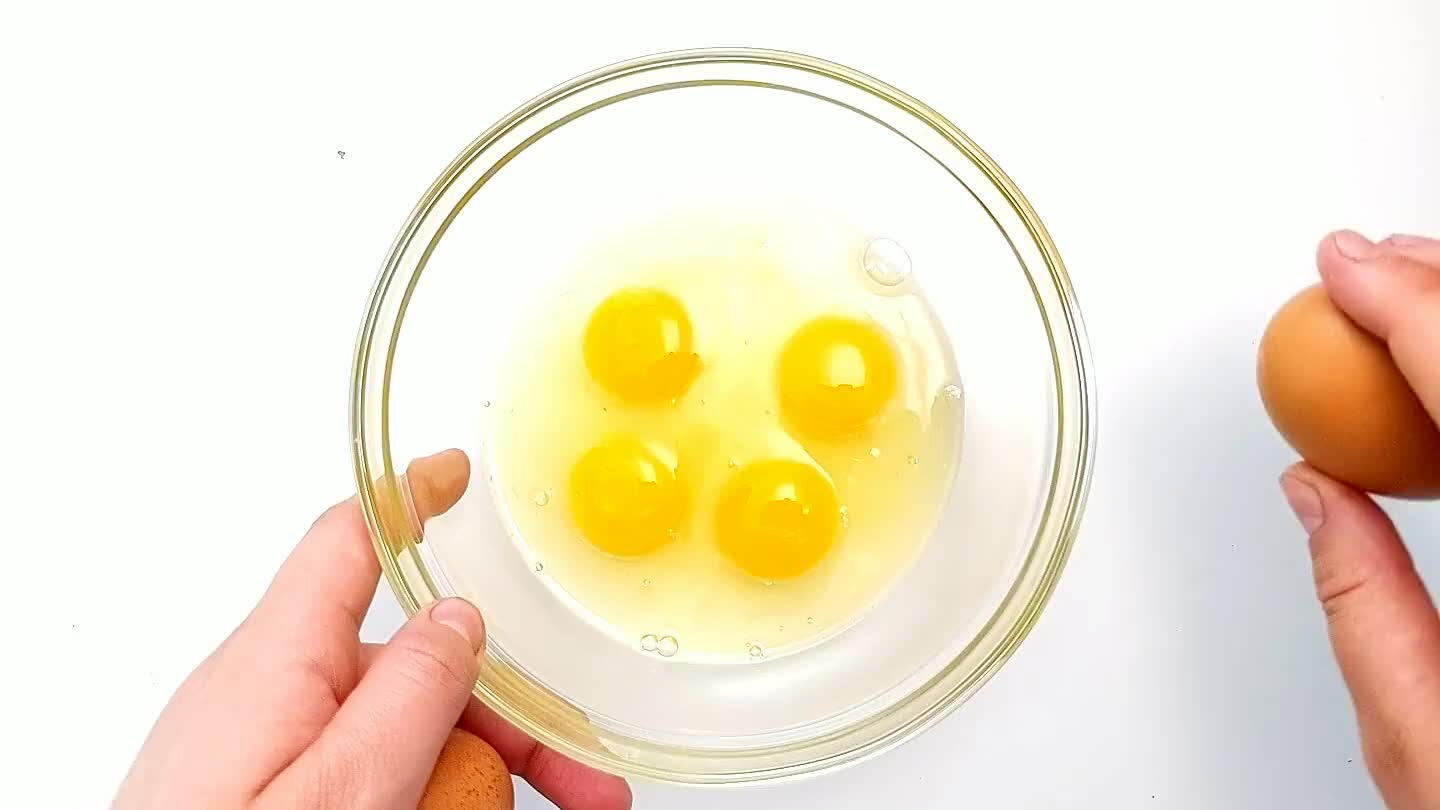 Add the eggs, cream, and a generous pinch of salt and pepper to a mixing bowl.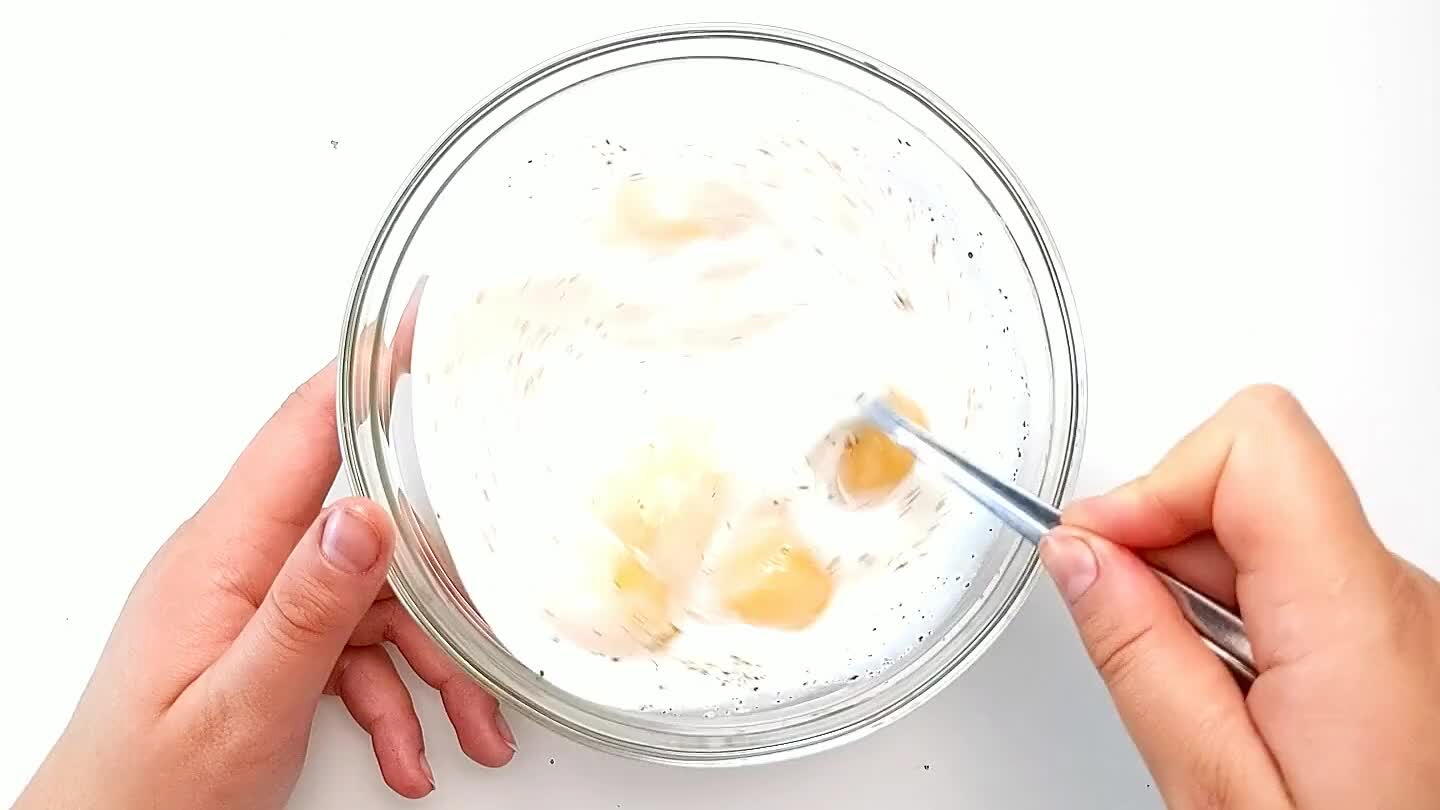 Whisk until eggs are broken down and mixture is homogenous.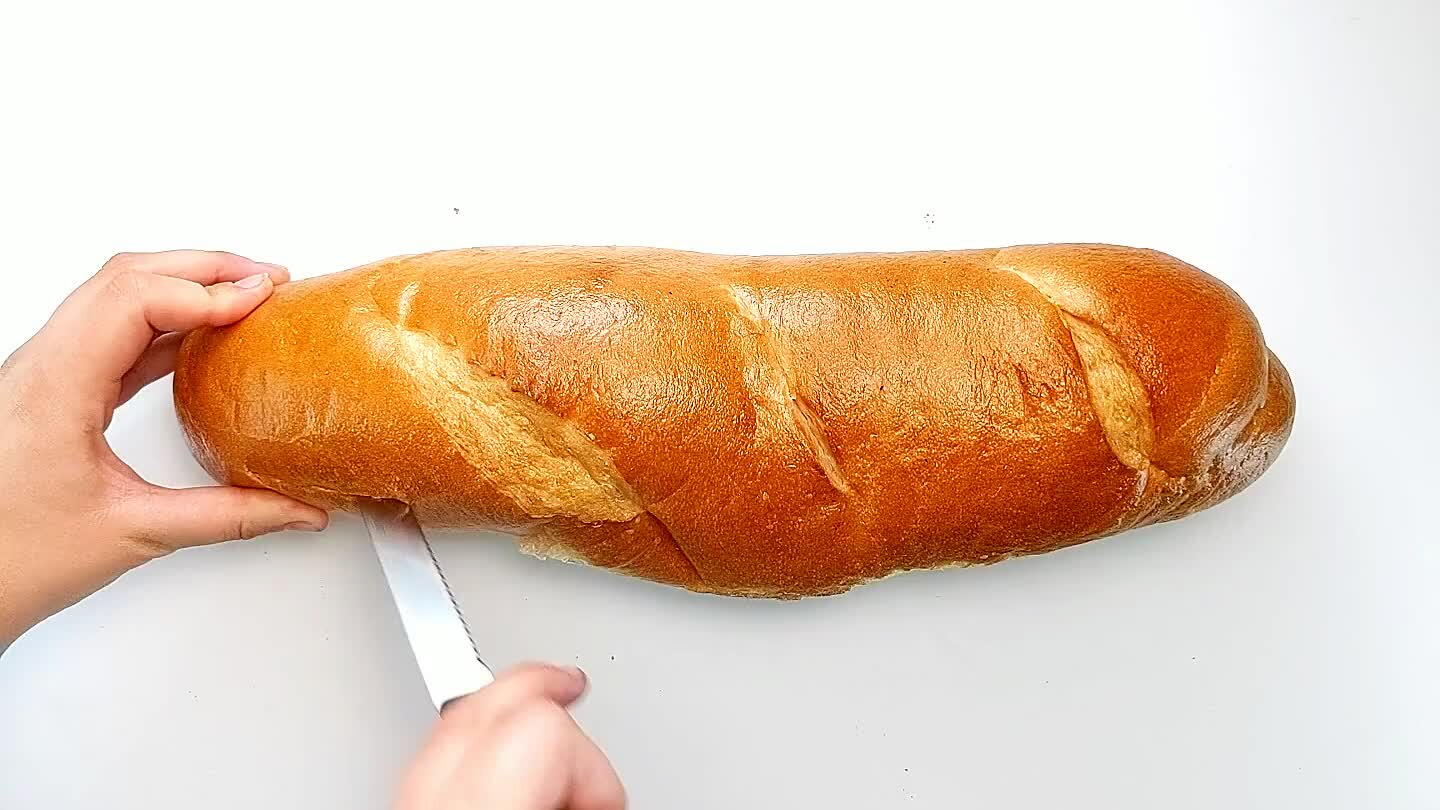 Cut a triangle out of the center of the bread to make space for the egg mixture.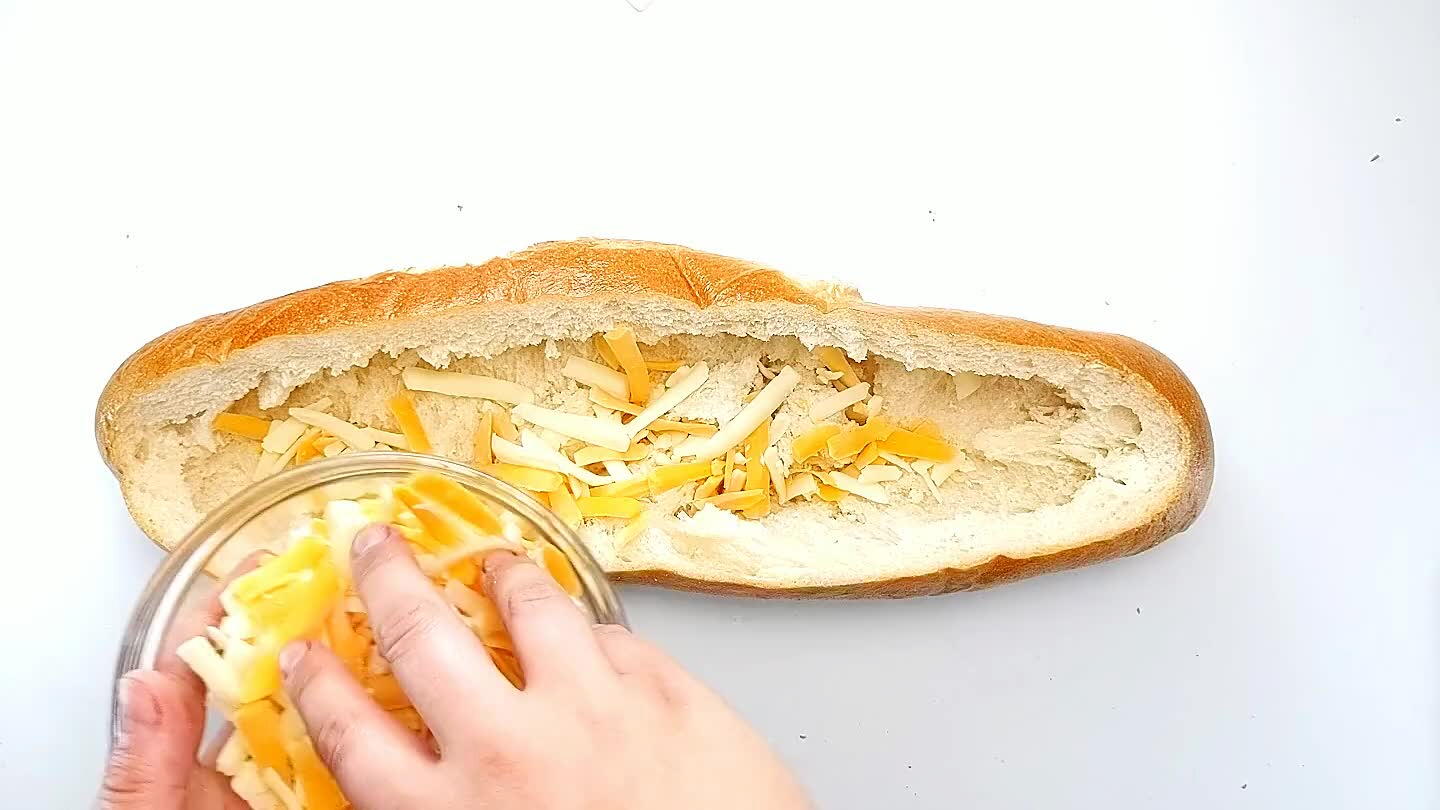 Add 2/3rds of the shredded cheese on the bottom of the bread bowl. Add the sausage, onion, and pepper mixture on top. It may not all fit, but add as much as you can. Pour the egg mixture over the top of everything.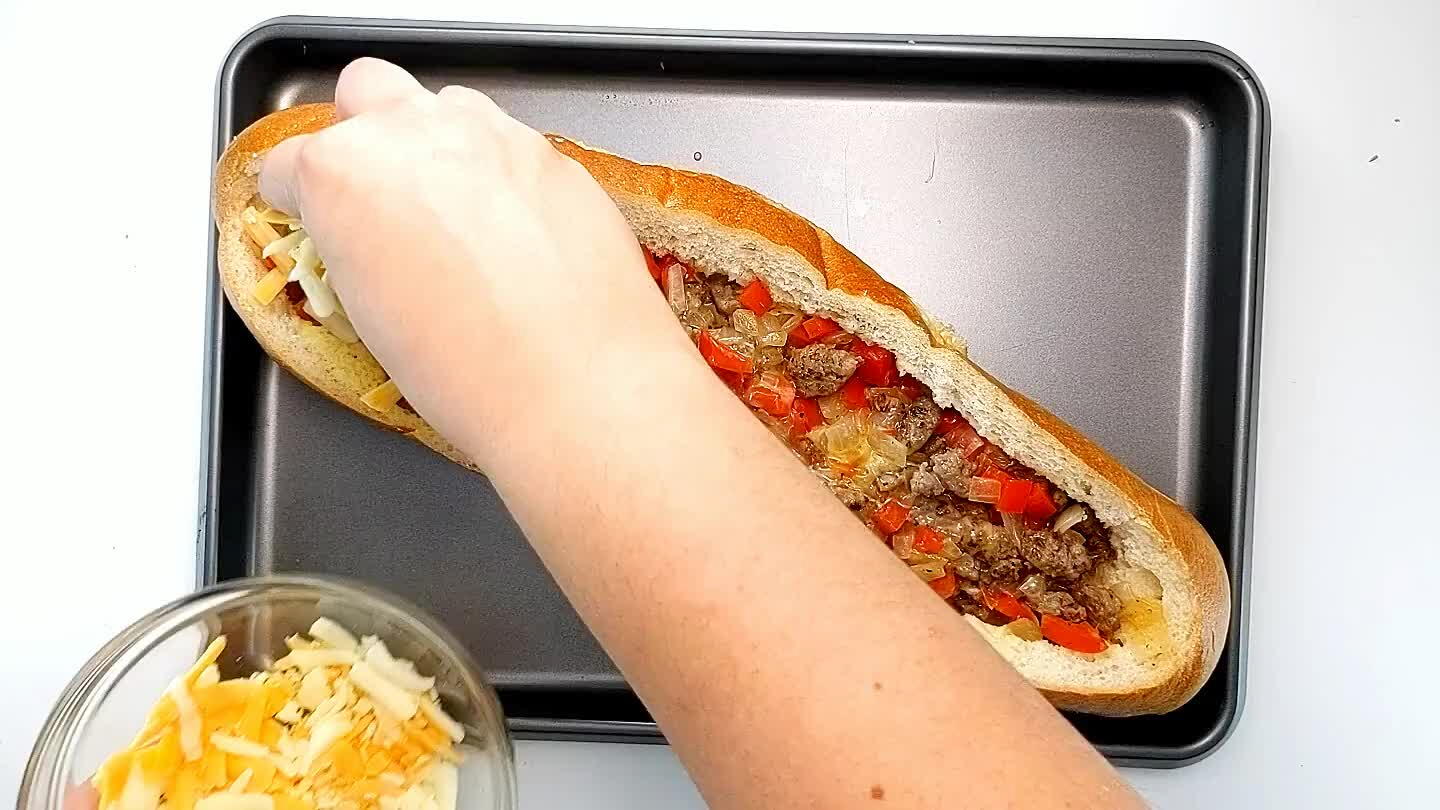 Top with the remaining cheese and bake for 30-35 minutes until the egg is puffed up slightly in the center.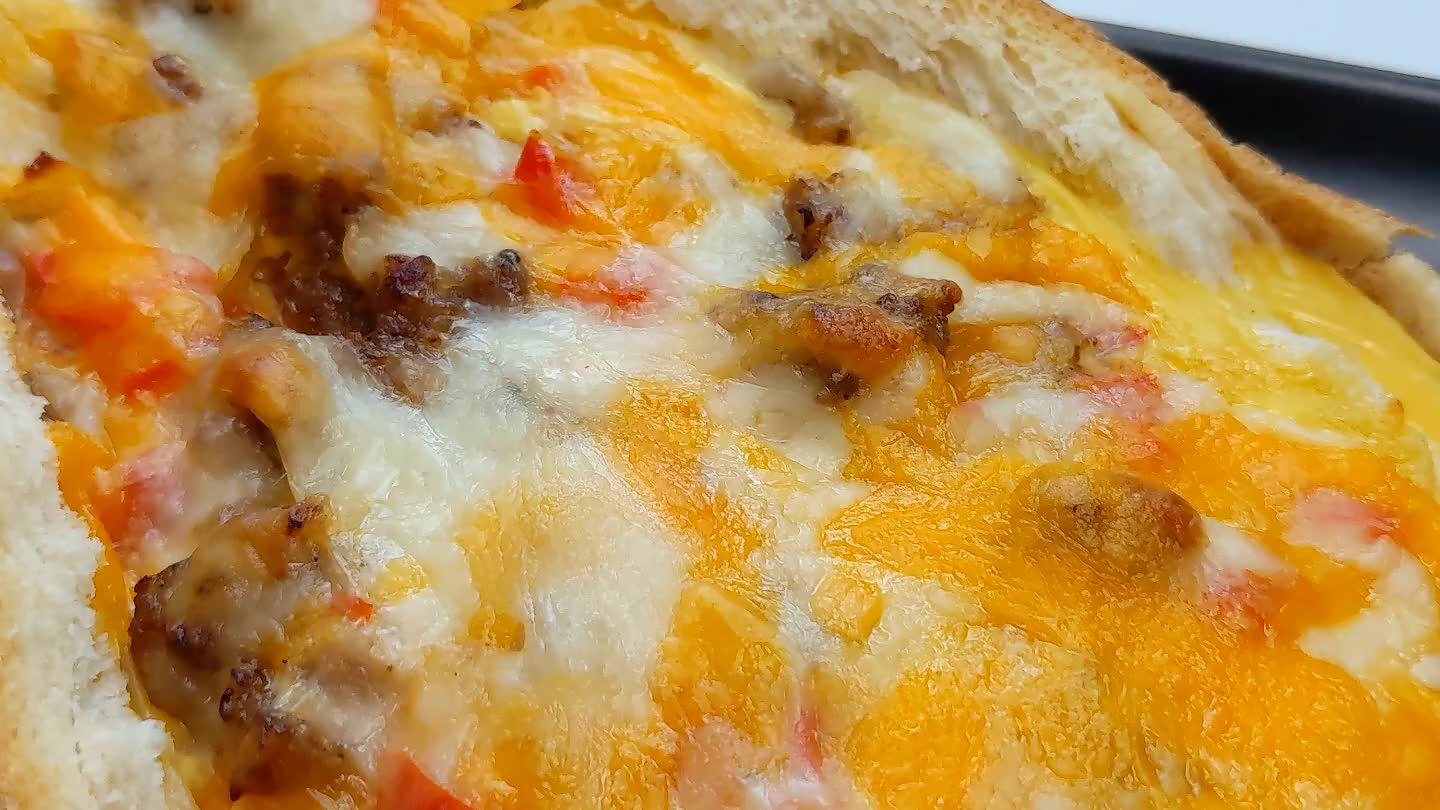 Cool the egg boat for a few minutes and then slice and serve!