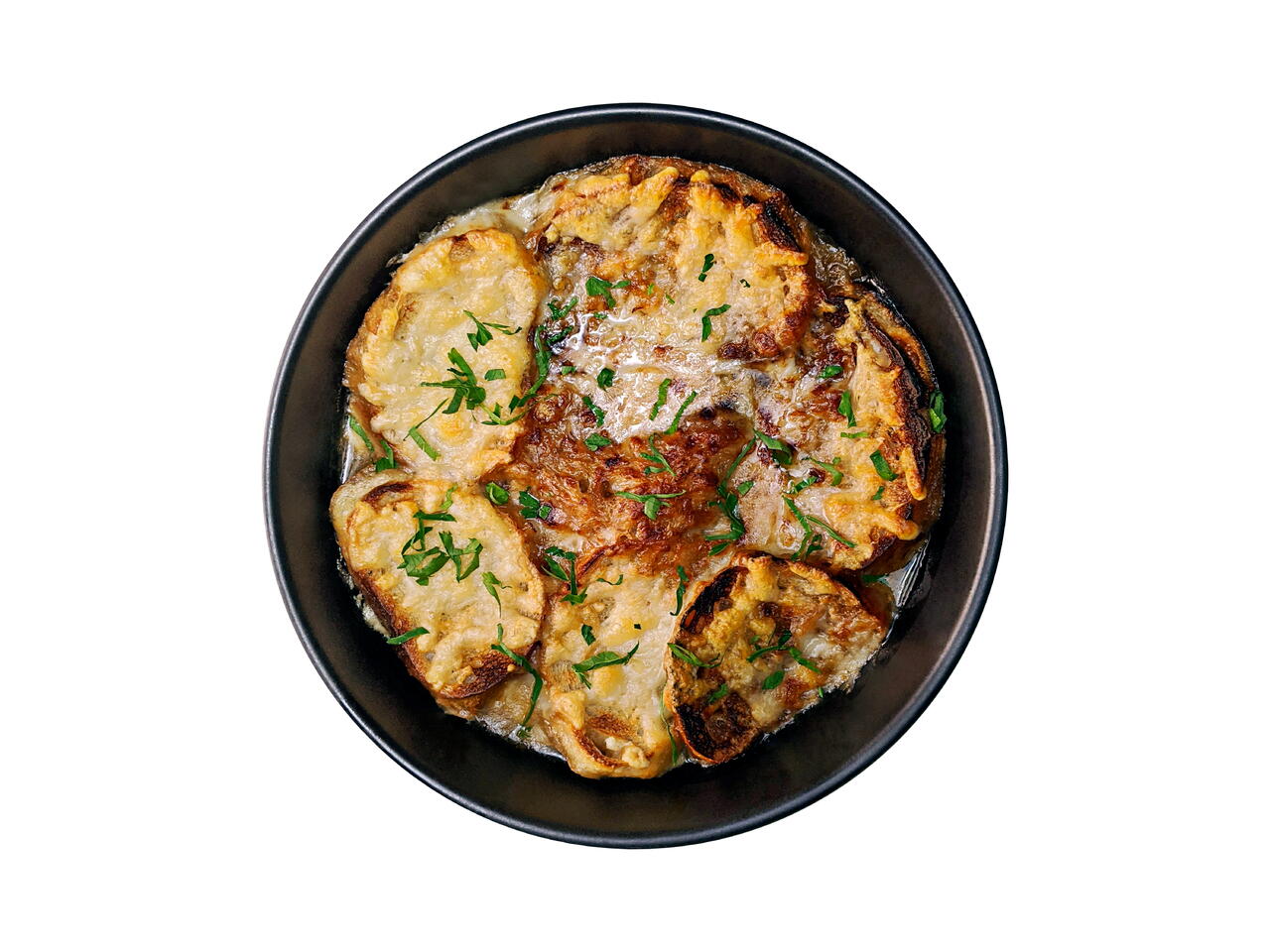 Recipe video made by Ryan
Published on 07/01/2020, viewed by 1194 , 1 Comments
8 portions
30m
If you've made it this far, you don't need me to extoll the virtues of French Onion Soup. This is an easy version. Meaning, there are better versions out there, but this is a good place to start.
What you will need
4 Yellow Onions
4 cloves Garlic
1 Baguette
5 oz. Gruyère
1/2 cup Unsalted Butter
1 tsp Sugar
2 Tbsp Flour
4 tbsp Beef Better Than Bouillon
4 cups Water
(Nutritional facts 128 calories, 11.12 g fat, 3.68 g carbohydrates, 3.6 g protein, 24 mg cholesterol, 948 mg sodium)
How to cook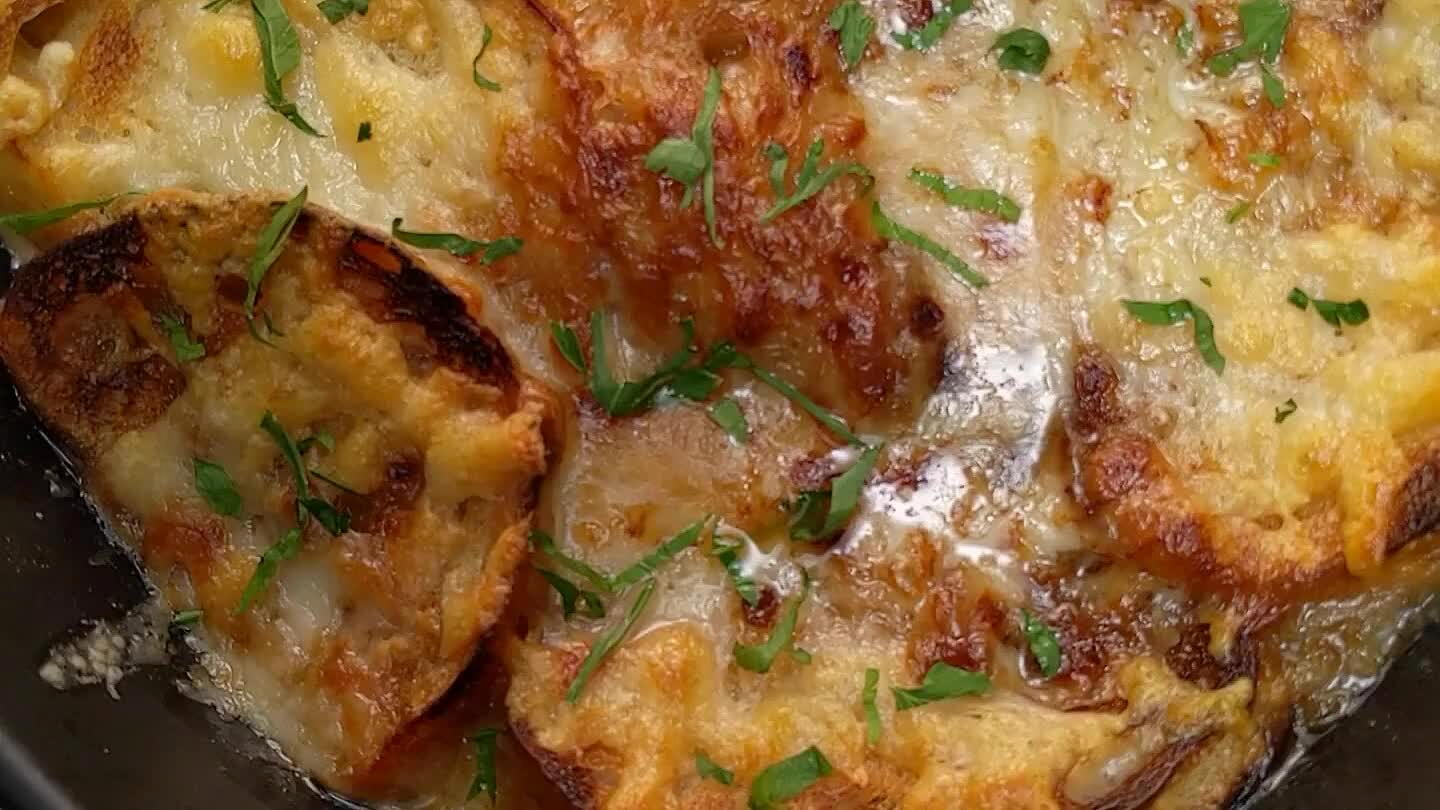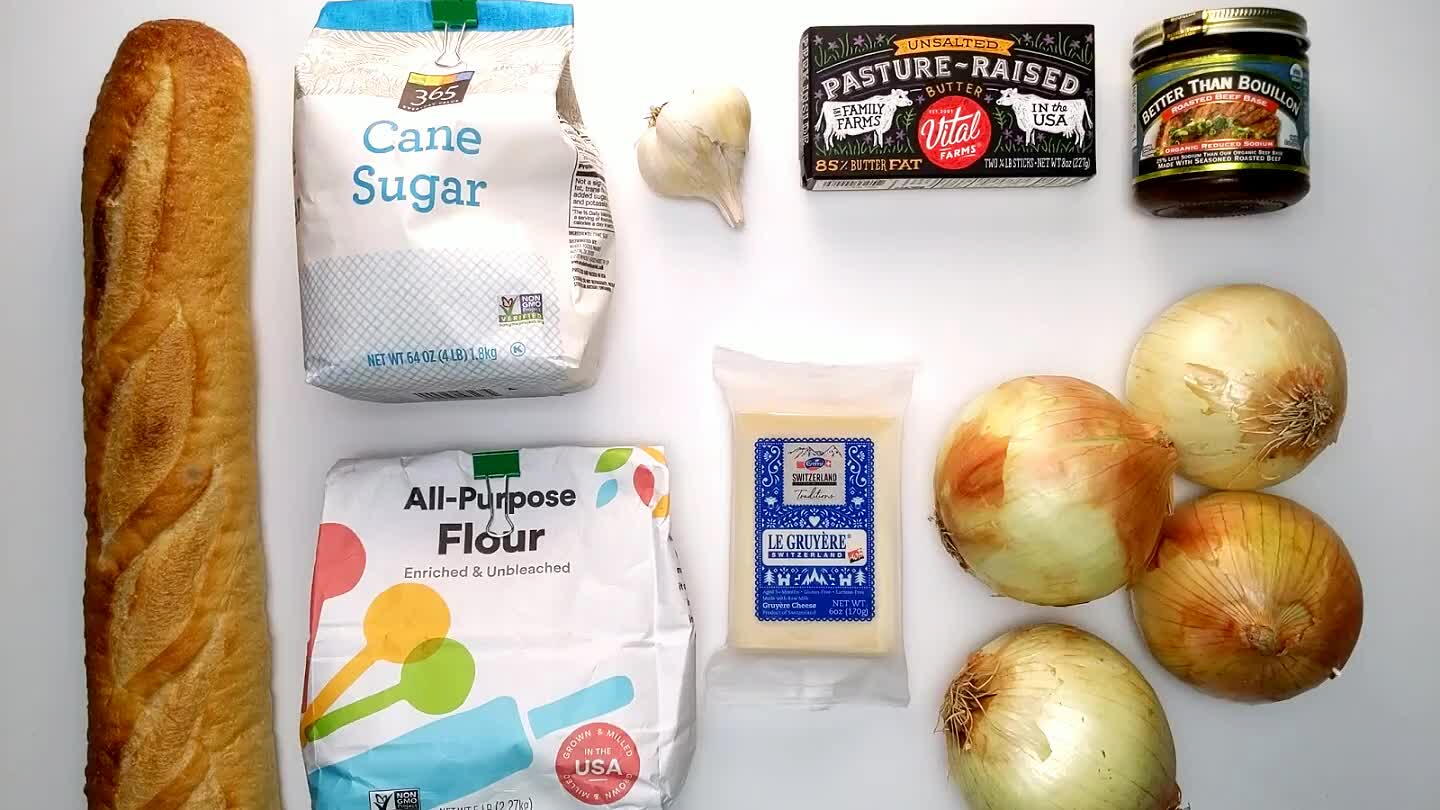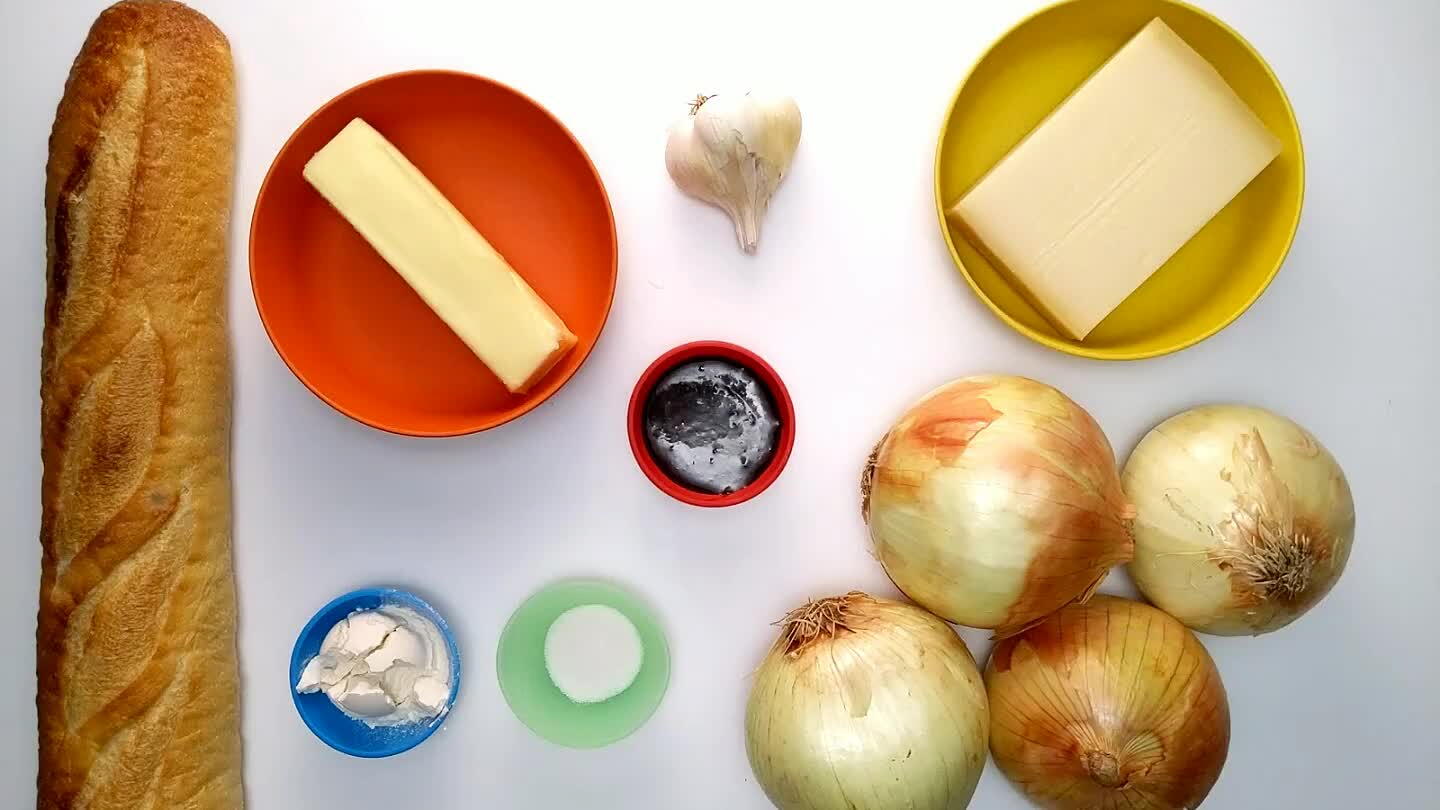 Halve onion through the root axis and remove the peel. Slice parallel to the root tip to yield thin arcs of onion.
Peel garlic cloves and chop or grate to a fine paste.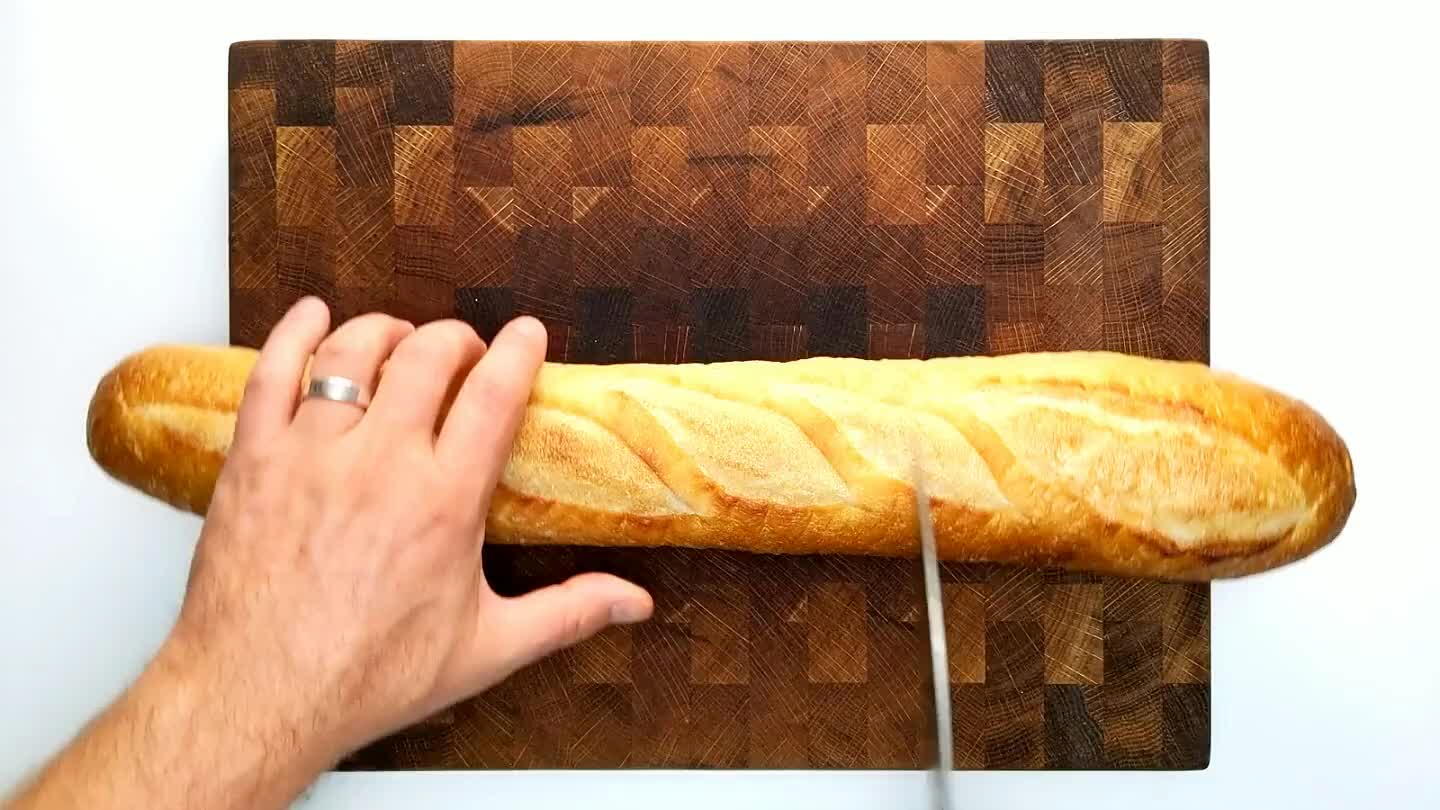 Slice the baguette into rounds, about 1/4"-1/2" thick. As you continue with the following steps, you can toast the rounds if you like. This adds a little texture later on when we form the final crust of the French Onion Soup.
Grate the gruyere on a box grater.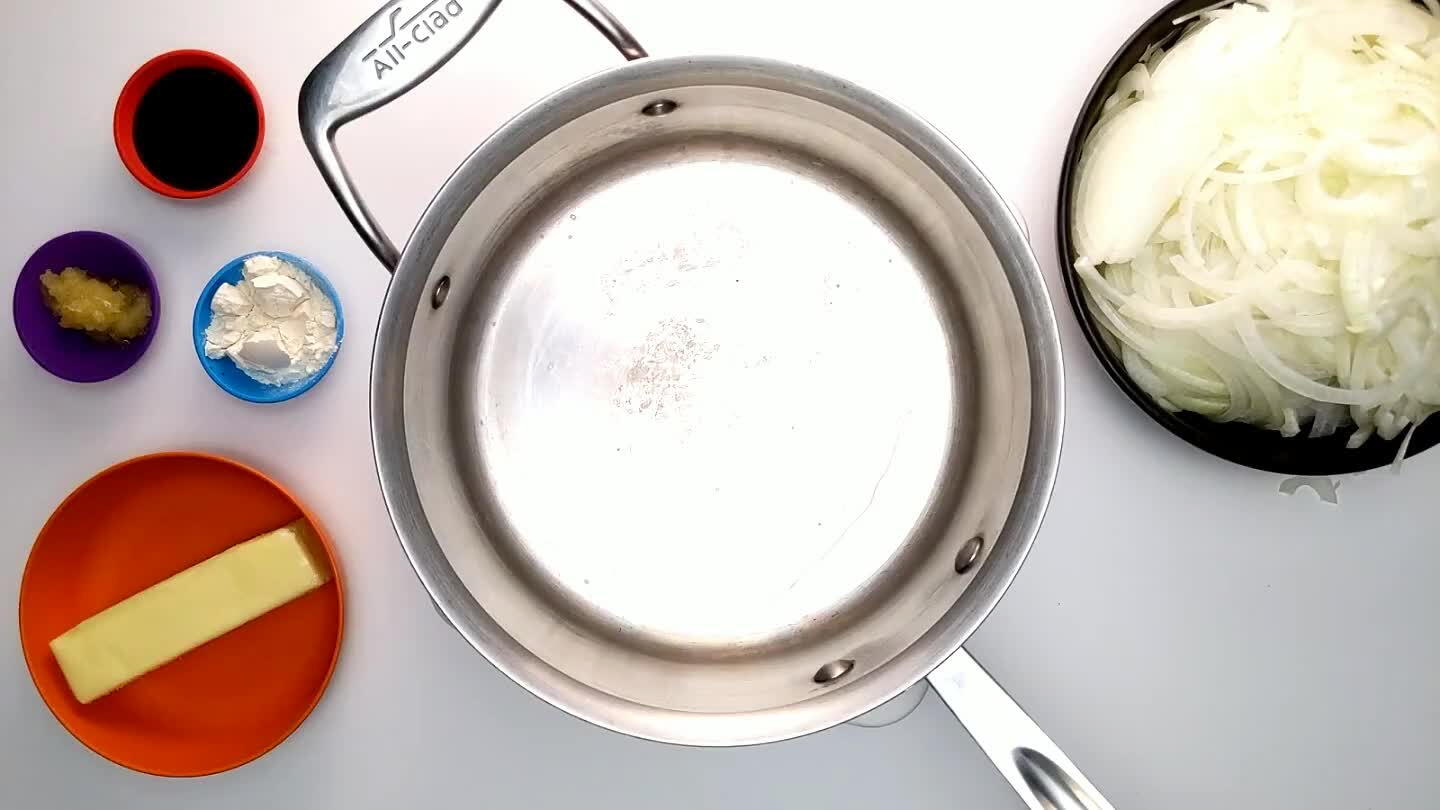 In a saucepan over medium-low heat, melt the butter.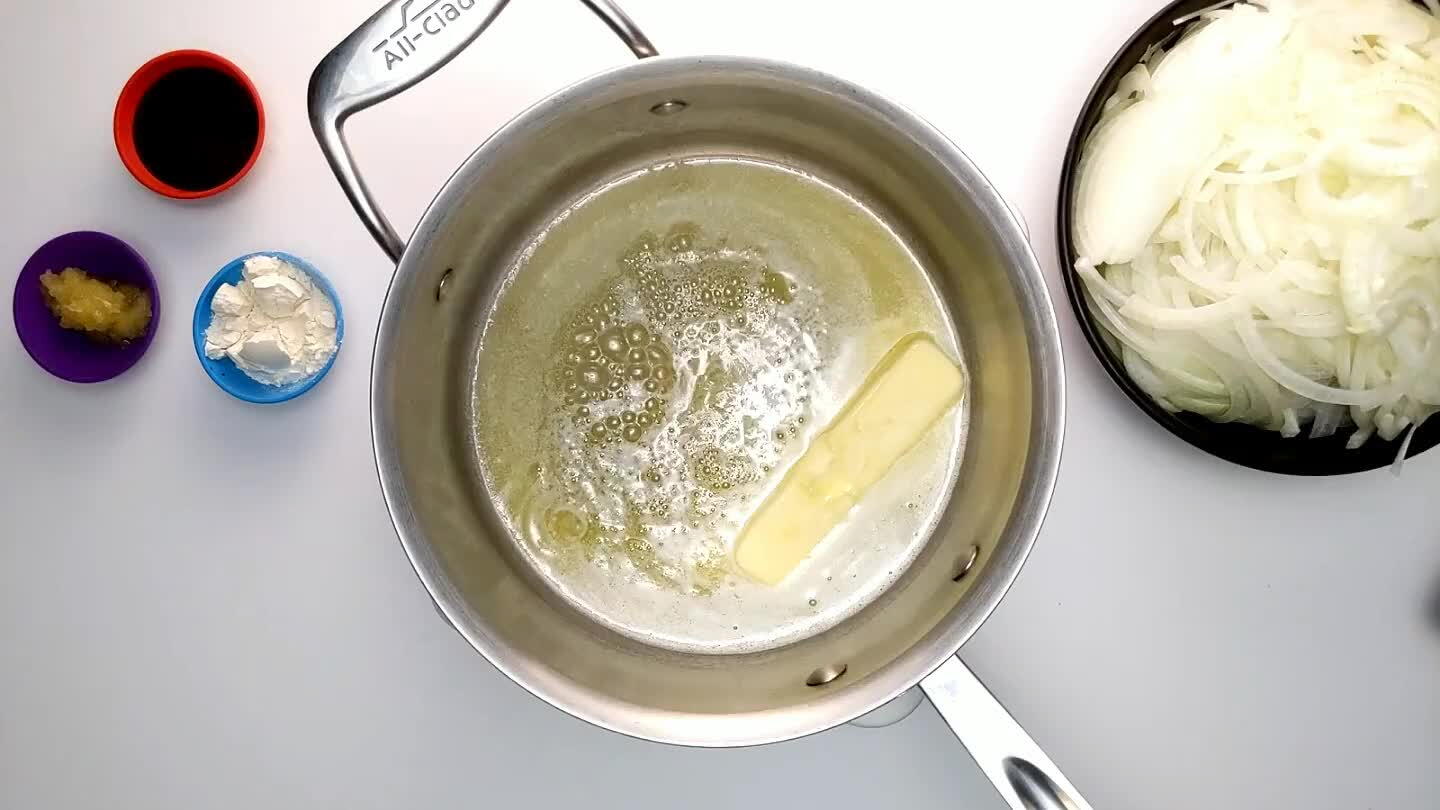 Add the sliced onion.
Let the onions cook for a while, stirring occasionally. The heat should be low enough that the onions do not color much as they cook.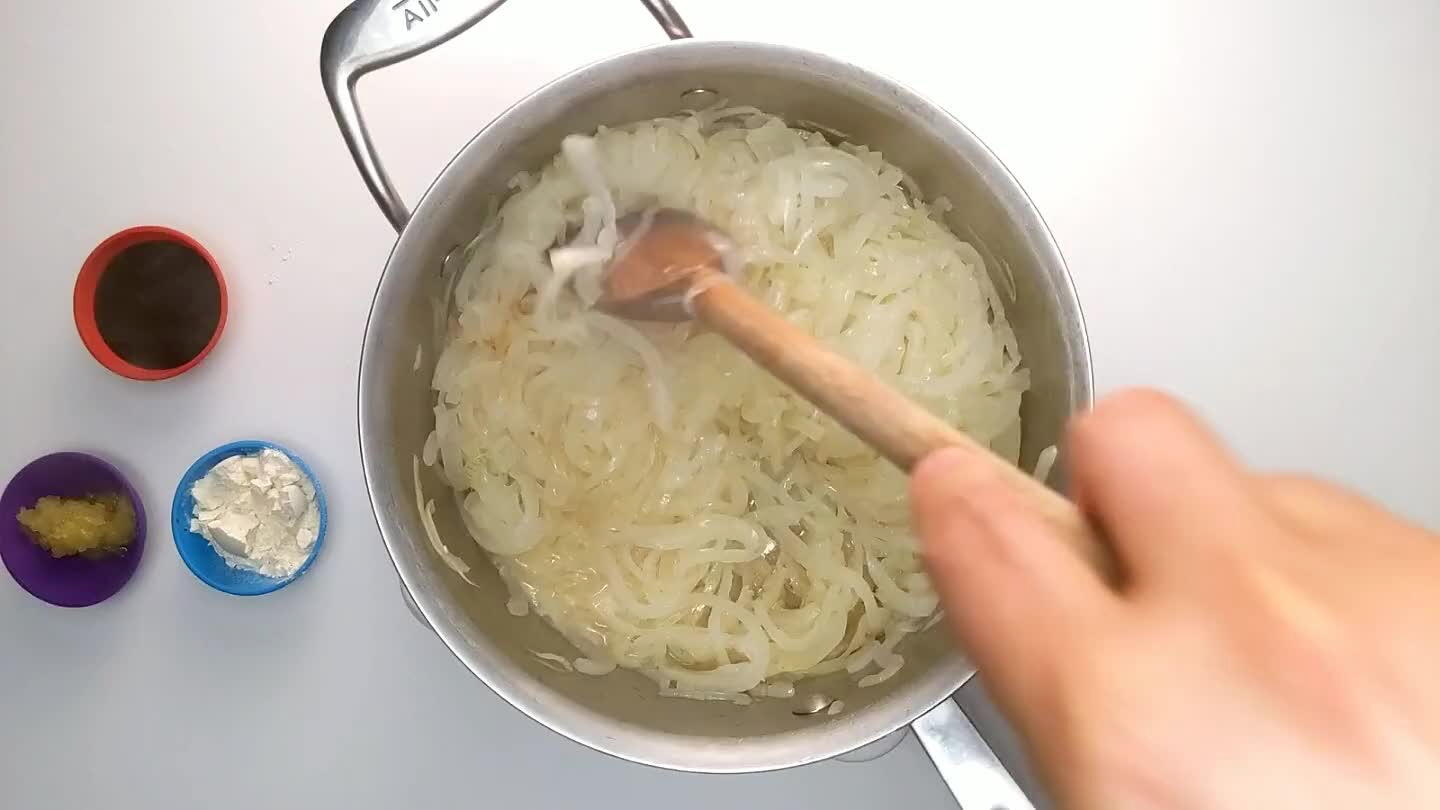 Continue cooking, stirring occasionally, until the onions take on a brown hue. This should take 15, maybe even 20 minutes.
Stir in the crushed garlic.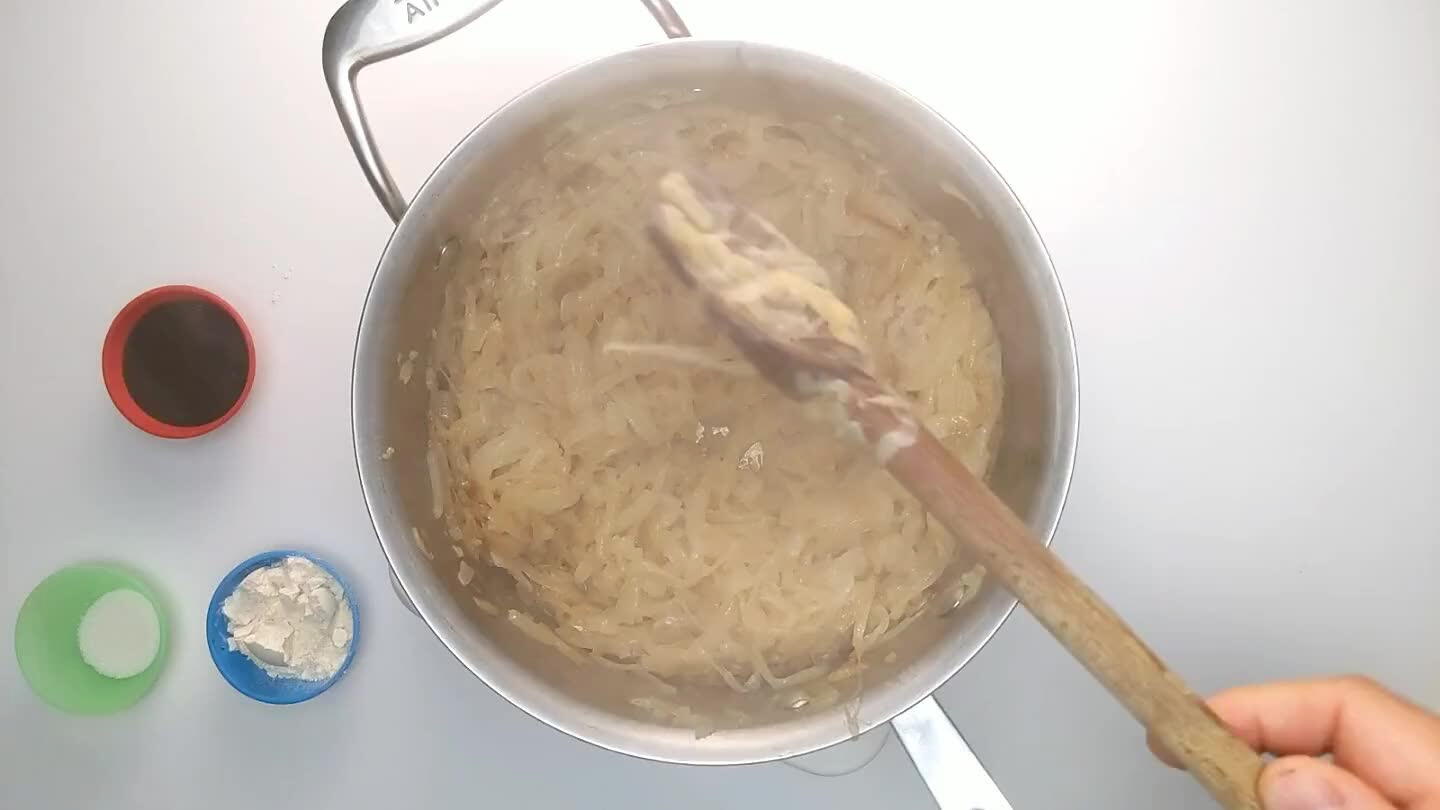 Toss in the sugar.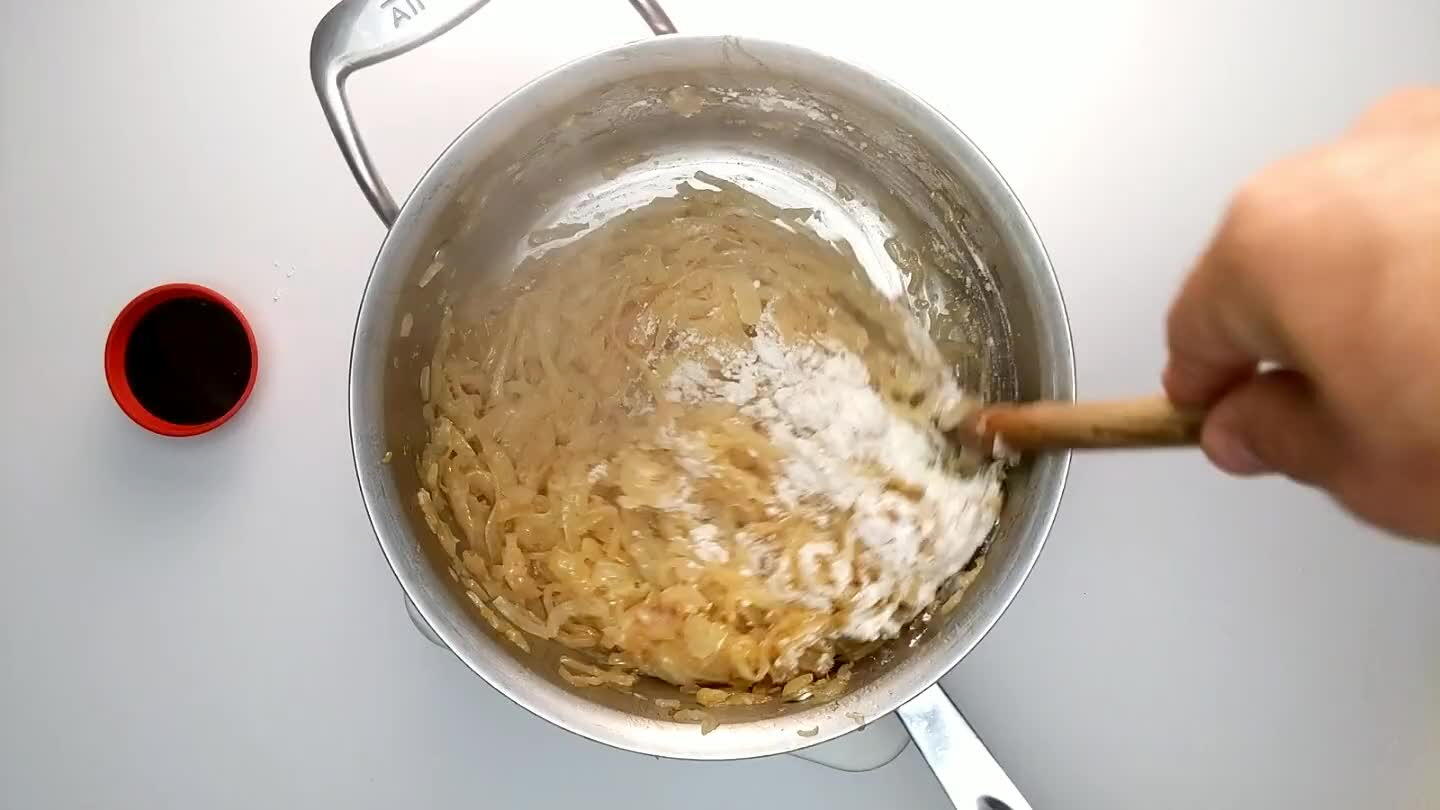 Stir in the flour. Give the flour some time to toast up.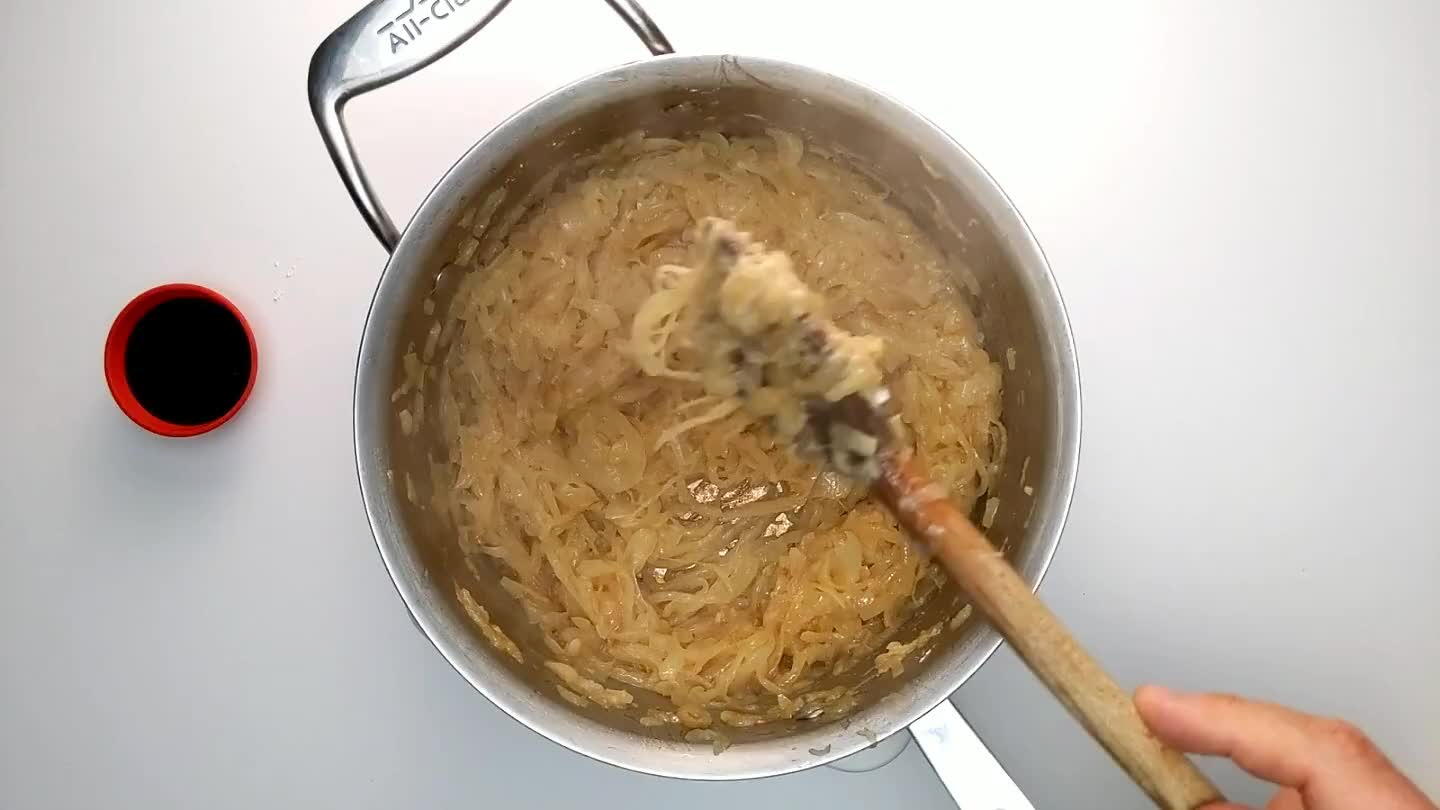 Stir in the bouillon.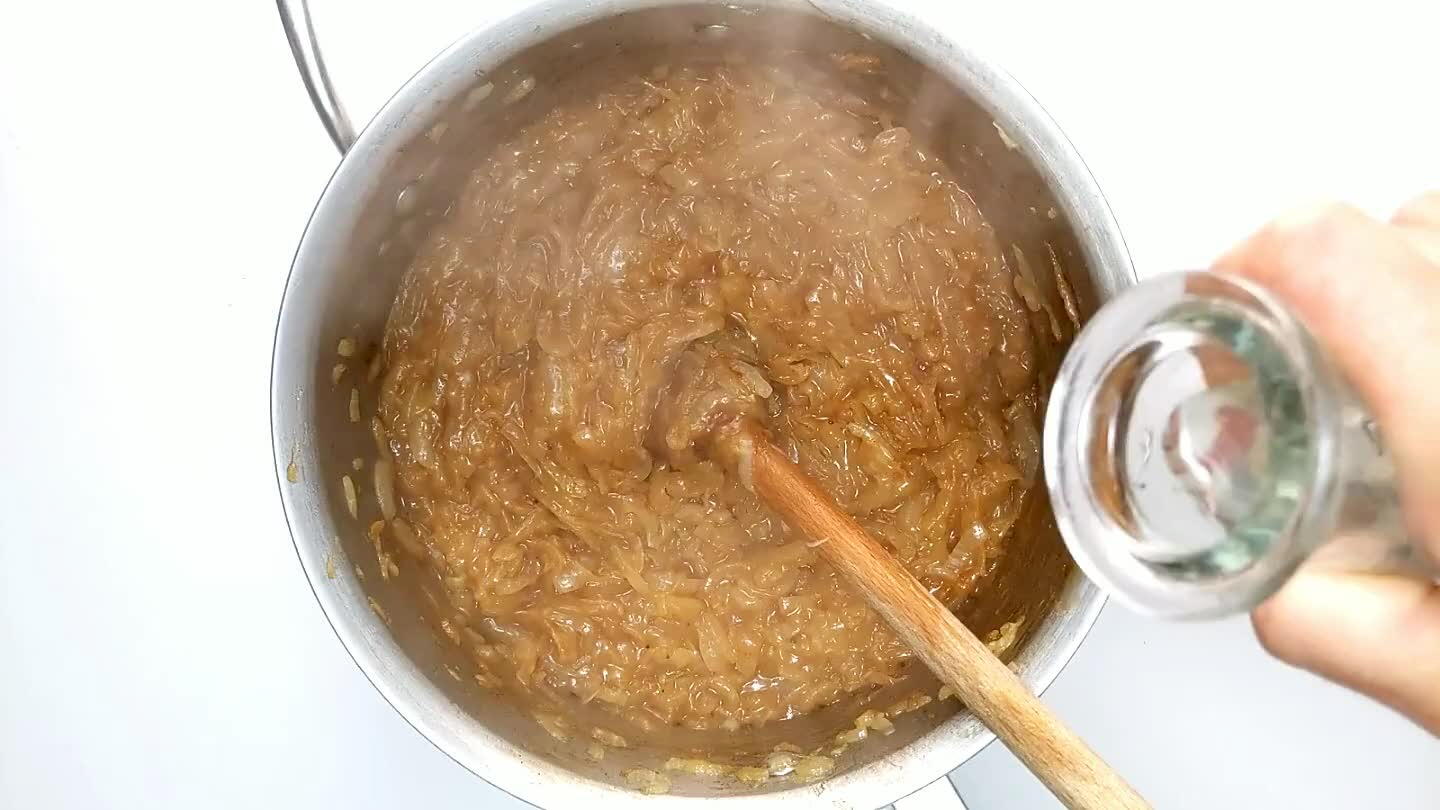 Stir in the water and simemr for 10-15 minutes.
Add a little salt and pepper as needed. Then we'll move on to the final assembly.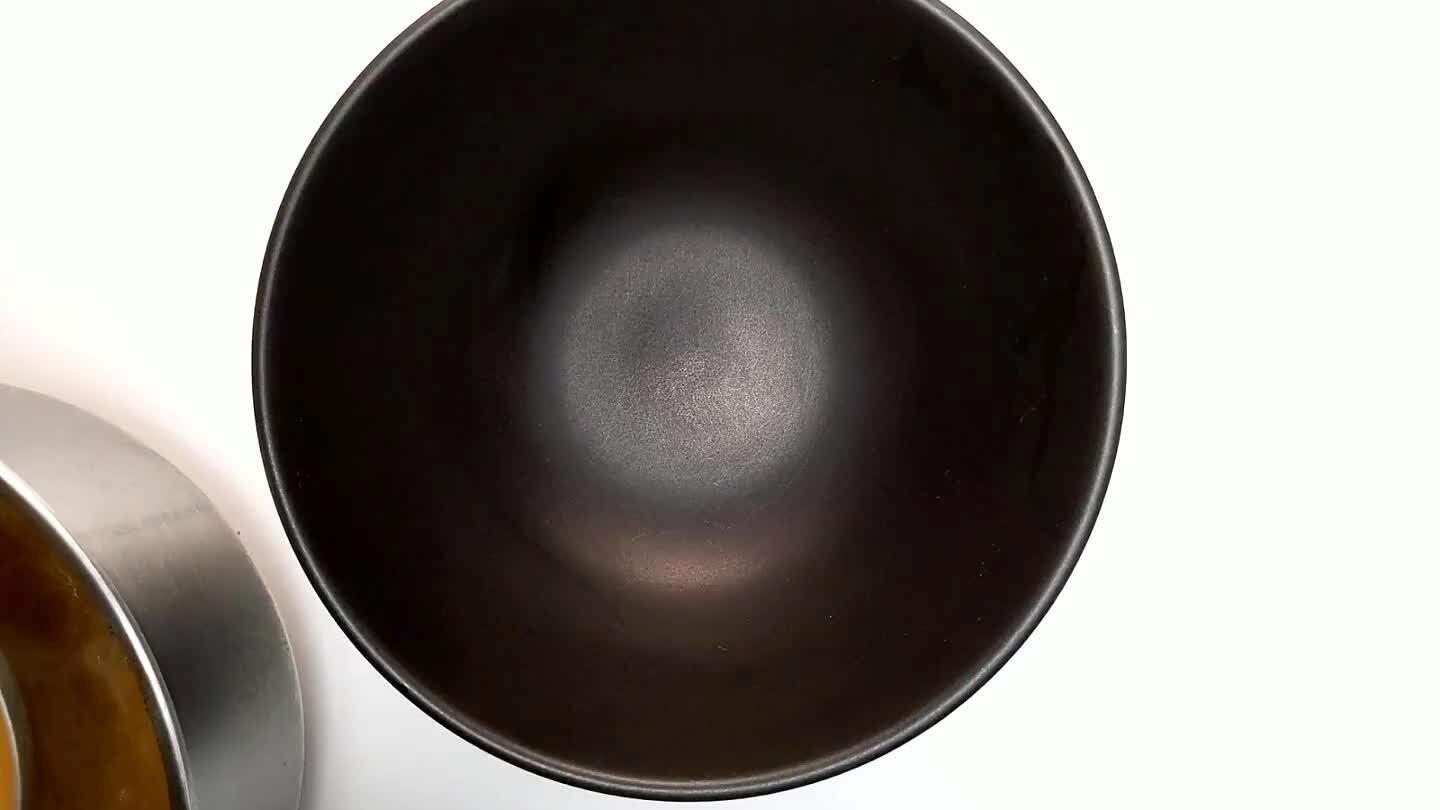 Ladle some soup into a heat-safe bowl. We're going to be putting these under a broiler, so make sure the bowl will hold up.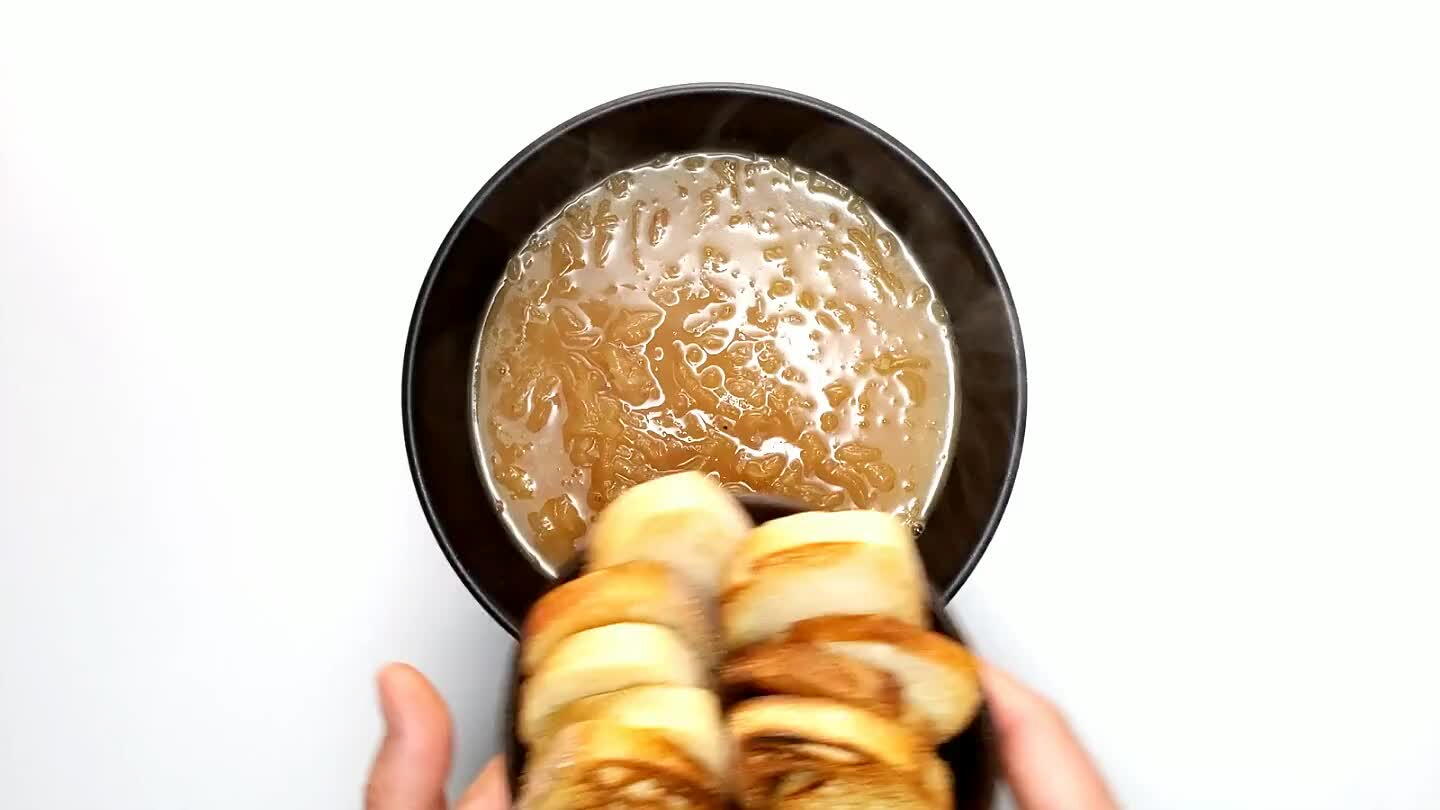 Arrange the bread slices over the surface of the soup.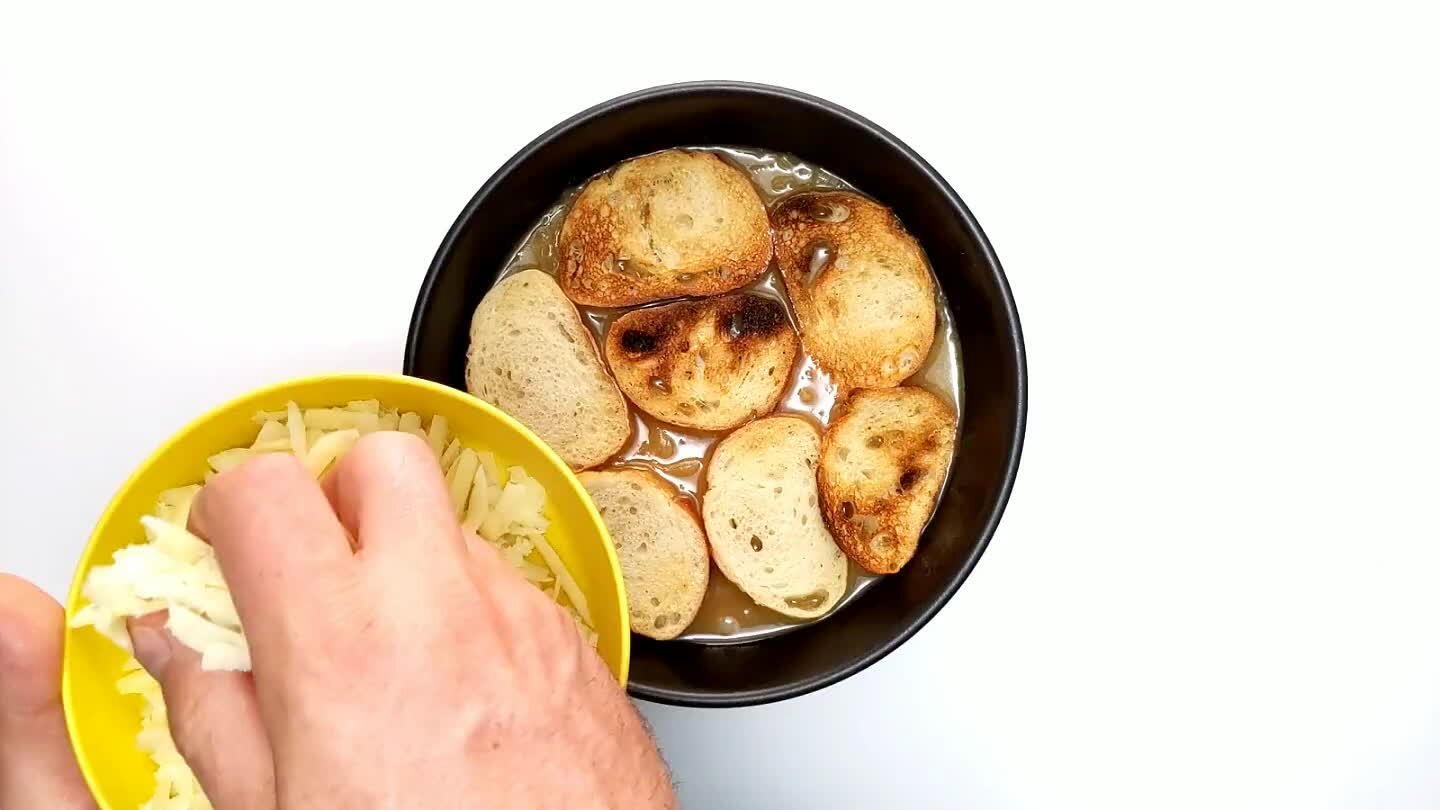 Cover the bread slices with grated gruyere.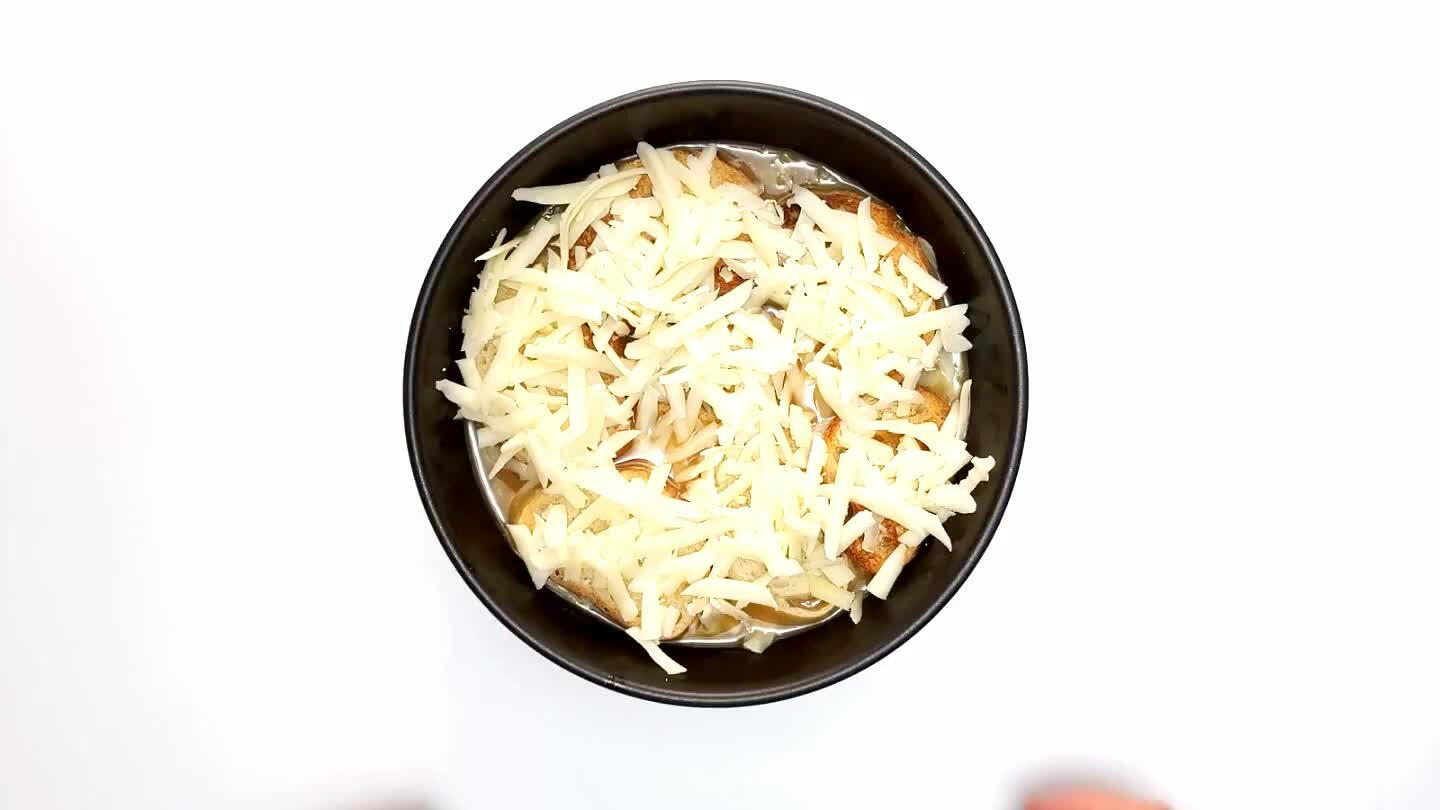 Broil for about 5 minutes, just until the gruyere is golden brown.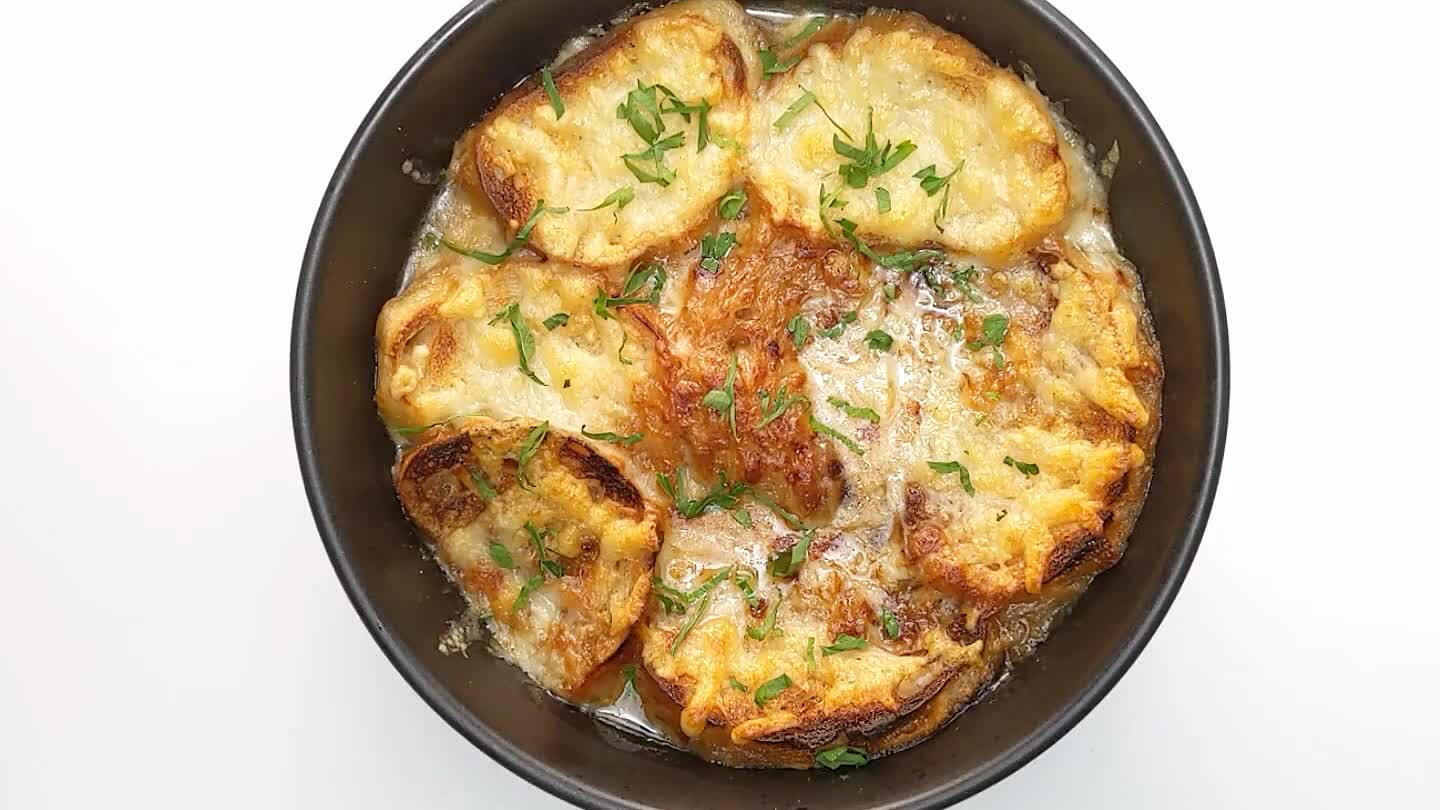 Comments