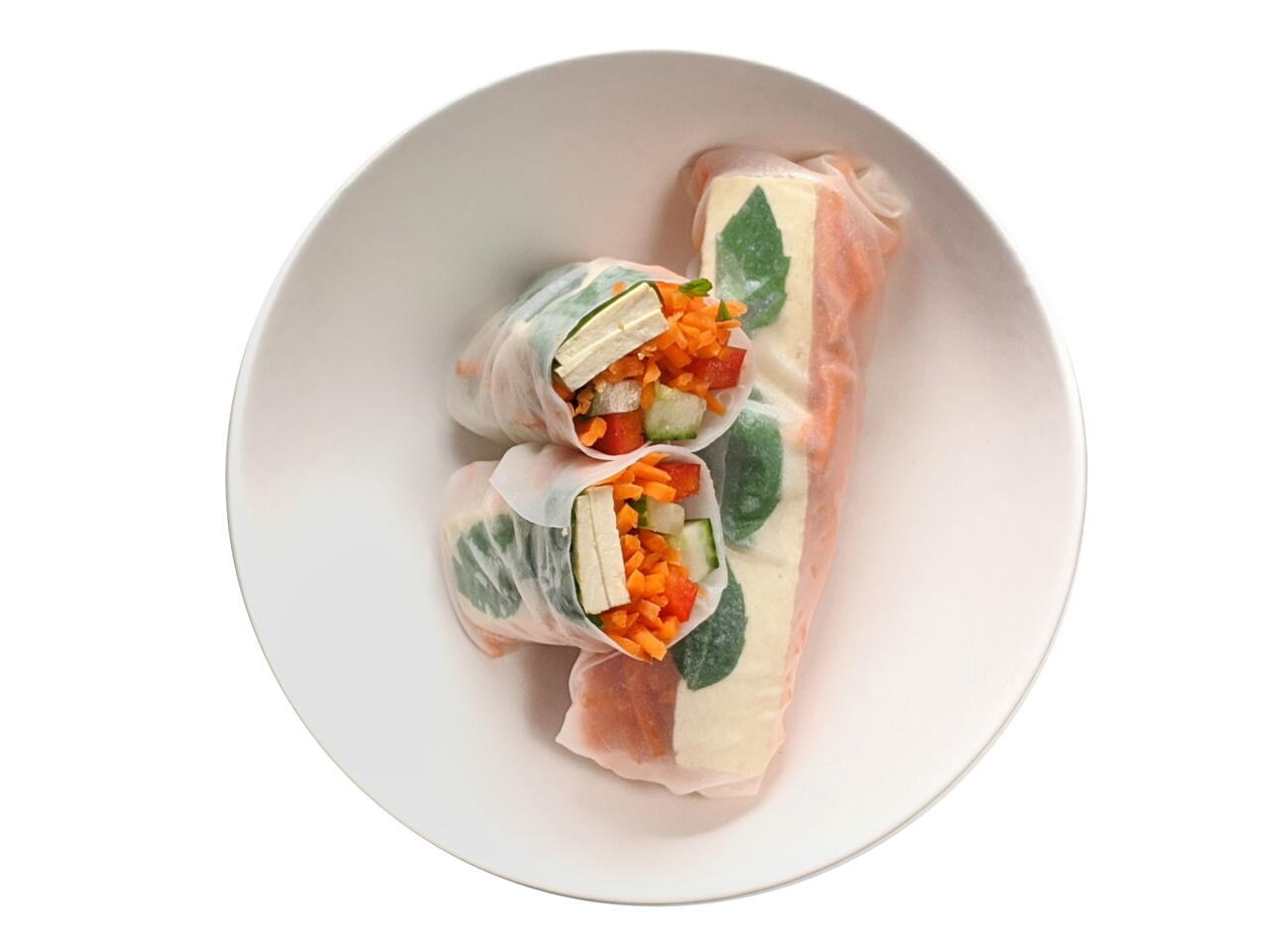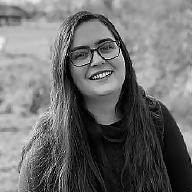 Recipe video made by Michelle
Published on 11/06/2019, viewed by 1208 , 0 Comments
8 portions
30m
These rolls make a refreshing appetizer and are often served at Thai restaurants. These can be a little tricky to master, but with a little practice you will get the hang of it. I prefer them served with sweet chili sauce or peanut sauce. Try the recipe with shrimp, salmon, or your other favorite fillings.
What you will need
4 oz Rice Paper Wrappers
5 oz Marinated Tofu
1 Cucumber
1 Red Bell Pepper
2 Tbsp Sweet Chili Sauce
.5 oz Thai Basil
(Nutritional facts 40 calories, 0.72 g fat, 7.14 g carbohydrates, 1.43 g protein, 0 mg cholesterol, 29 mg sodium)
How to cook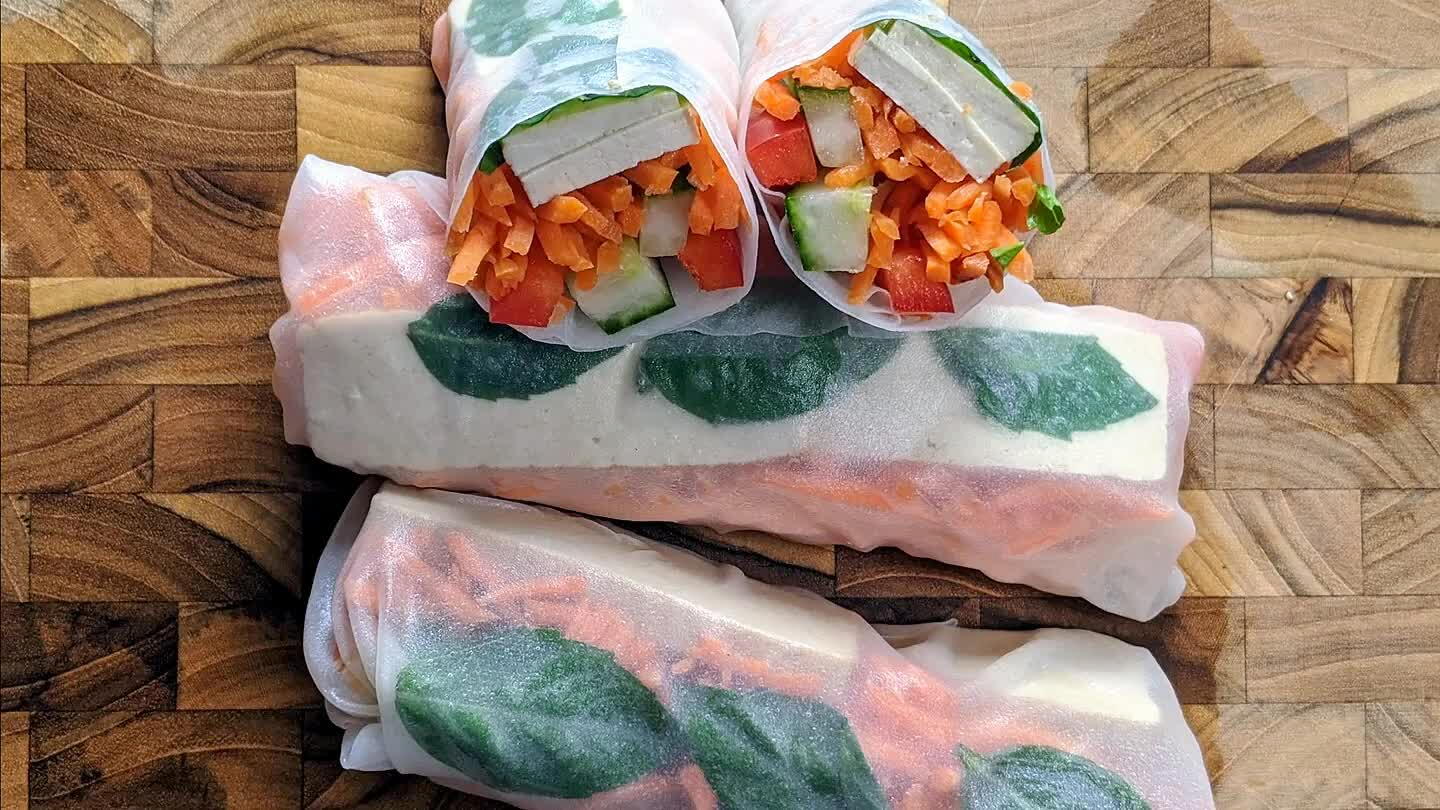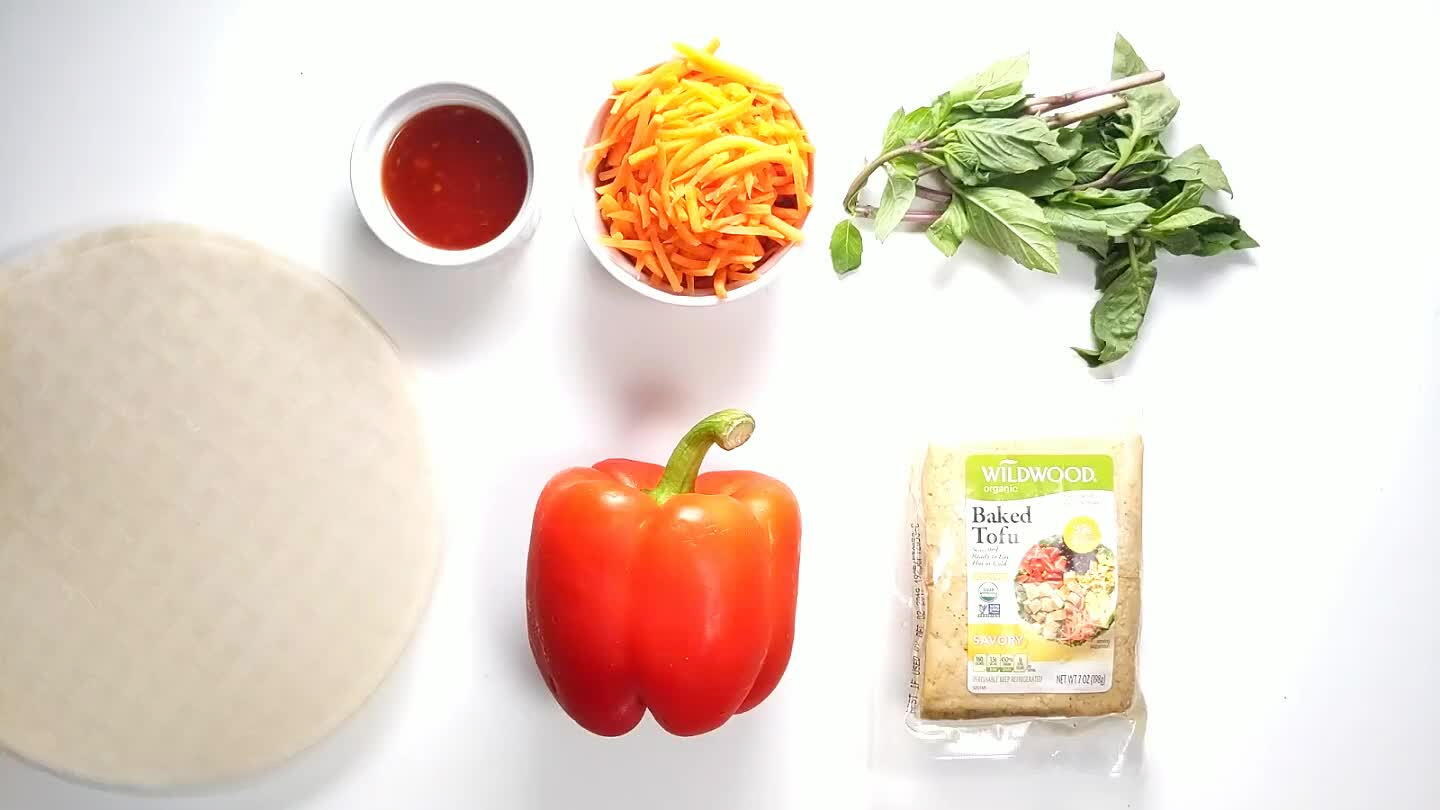 Portion and wash ingredients.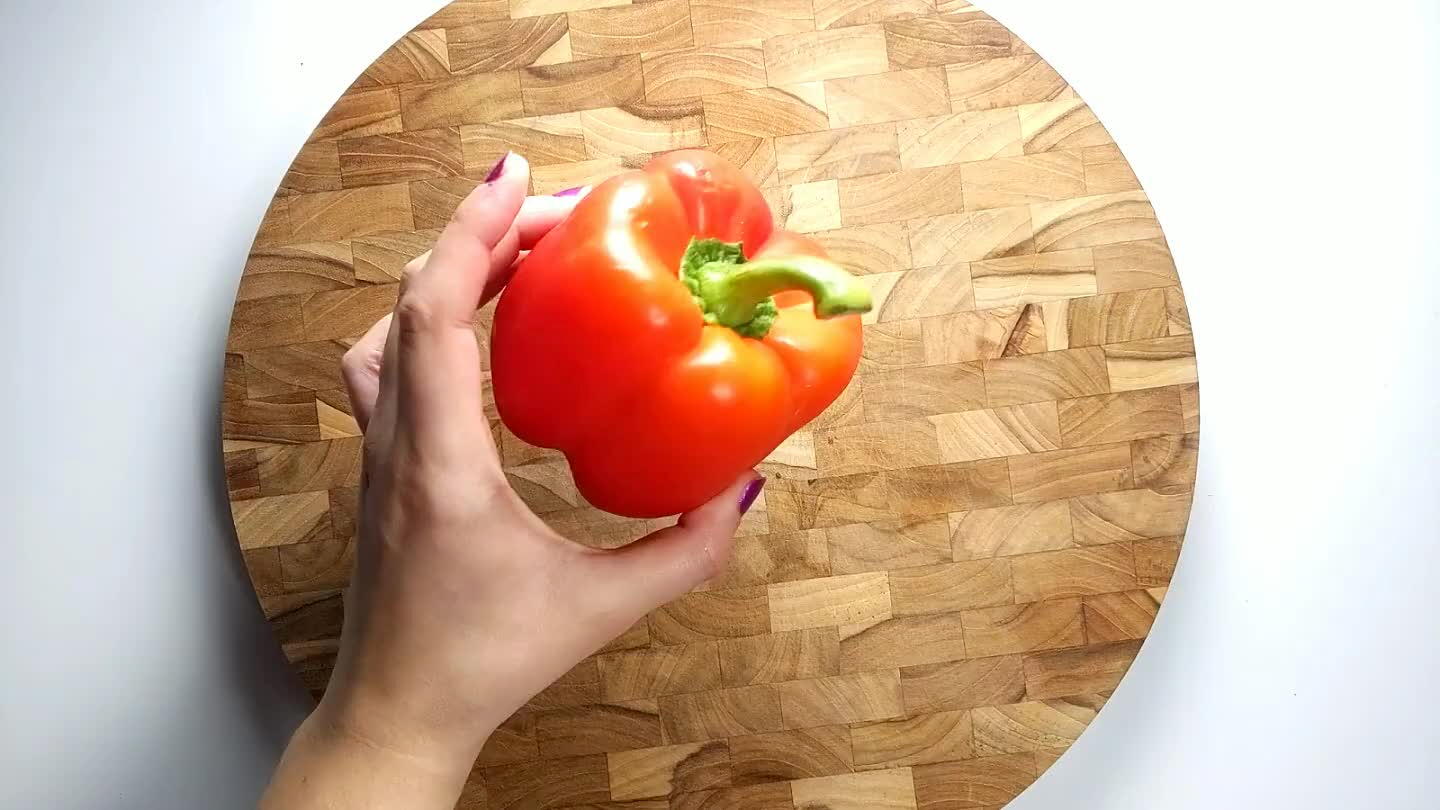 Cut the pepper in half and use your fingertips to peel out the seeds and remove the stem.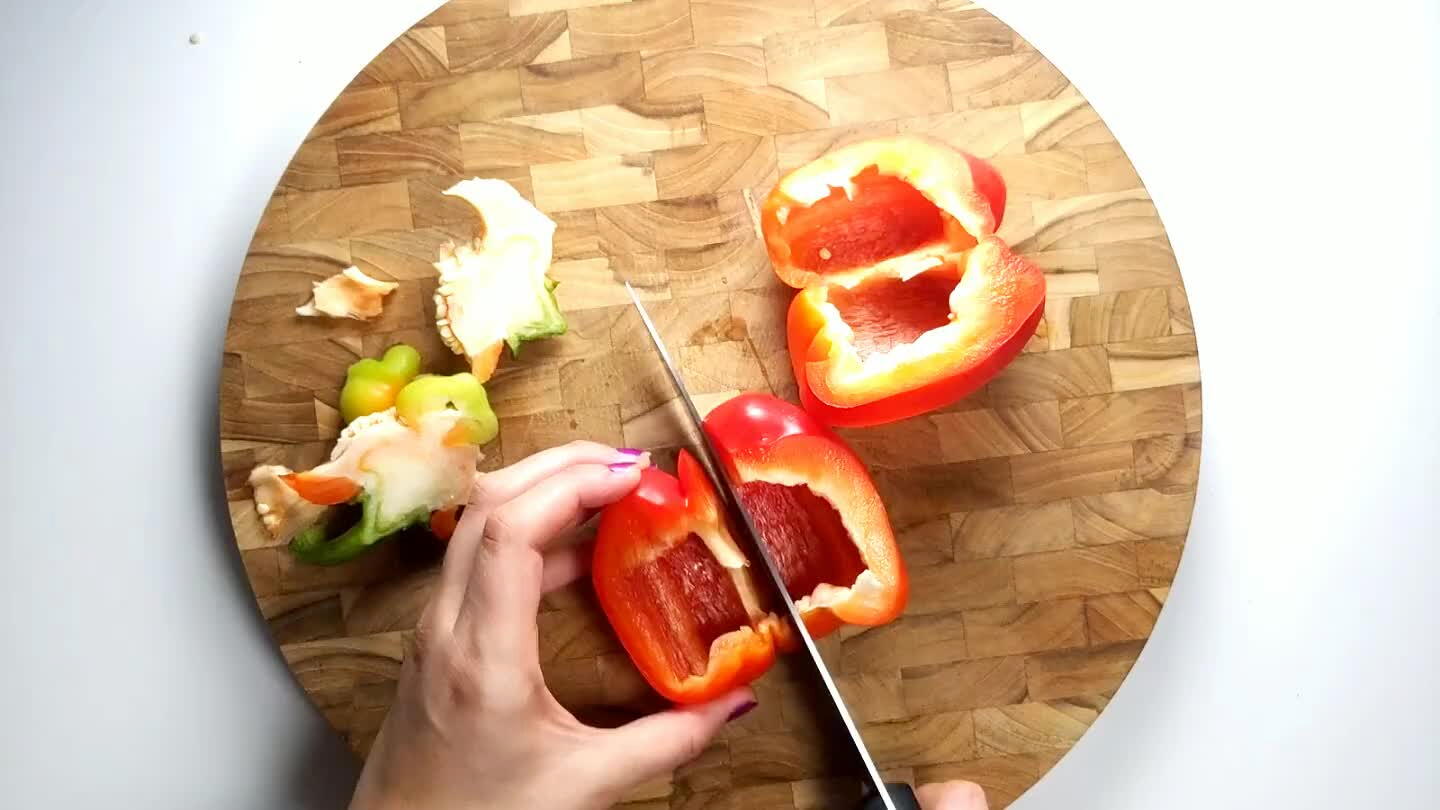 Cut the pepper into quarters so that you can remove the pith from the inside of the pepper.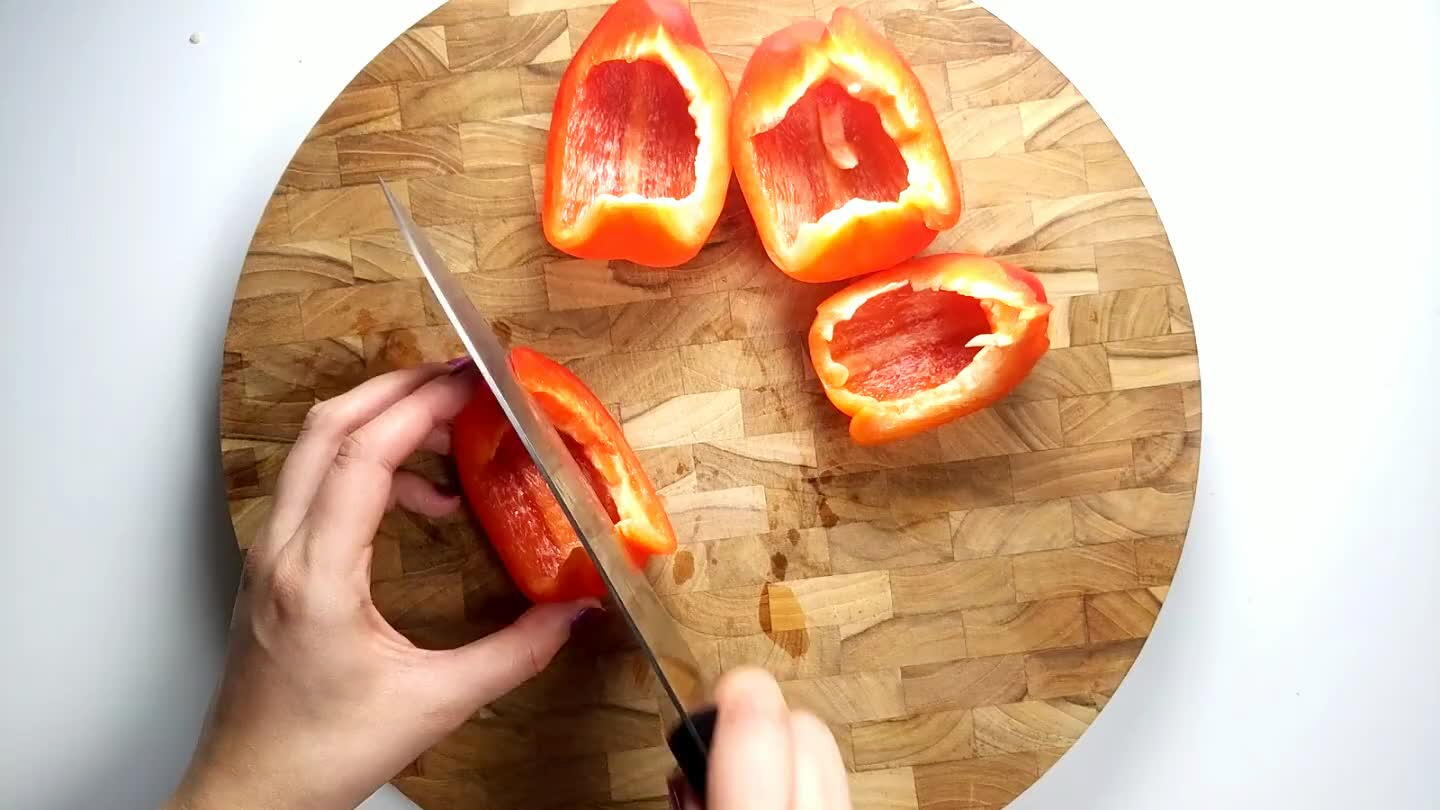 Chop the bell pepper into thin strips.
Cut the cucumber in half and slice into thin strips.
Place the slices so the flat side is sitting on the cutting board and the cut accross into thin matchsticks.
Cut the tofu into strips.
Pluck the leaves of the thai basil from the stem and set aside for assembling the fresh rolls.
Add the rice paper to water that is hot but not too hot to put your hands in. Massage the paper lightly with your fingertips until it becomes soft and the ridges dissapear.
Place the soaked rice paper on a cutting board to start assembling the rolls.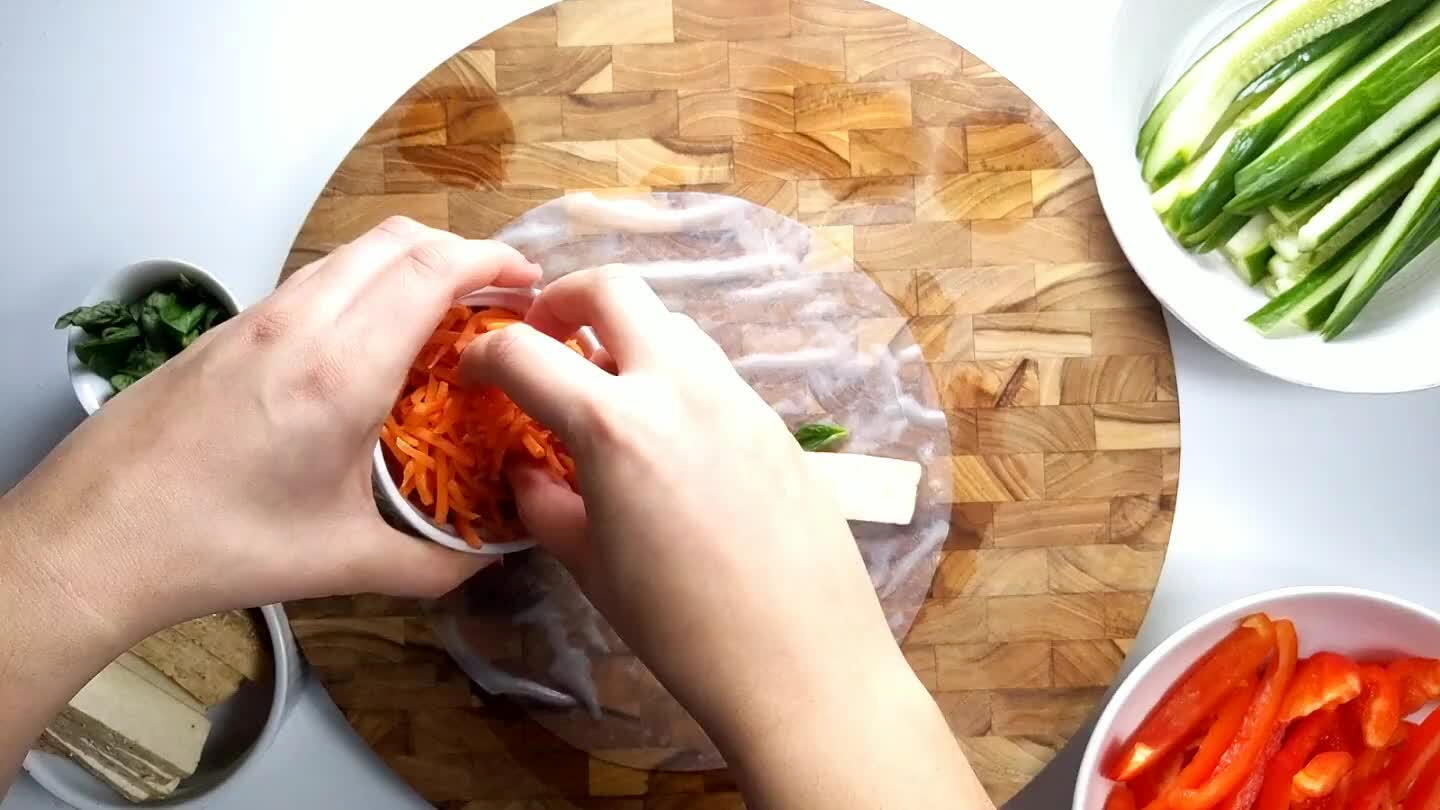 Add the basil, tofu, carrots, cucumber, and red pepper to the middle of the rice paper.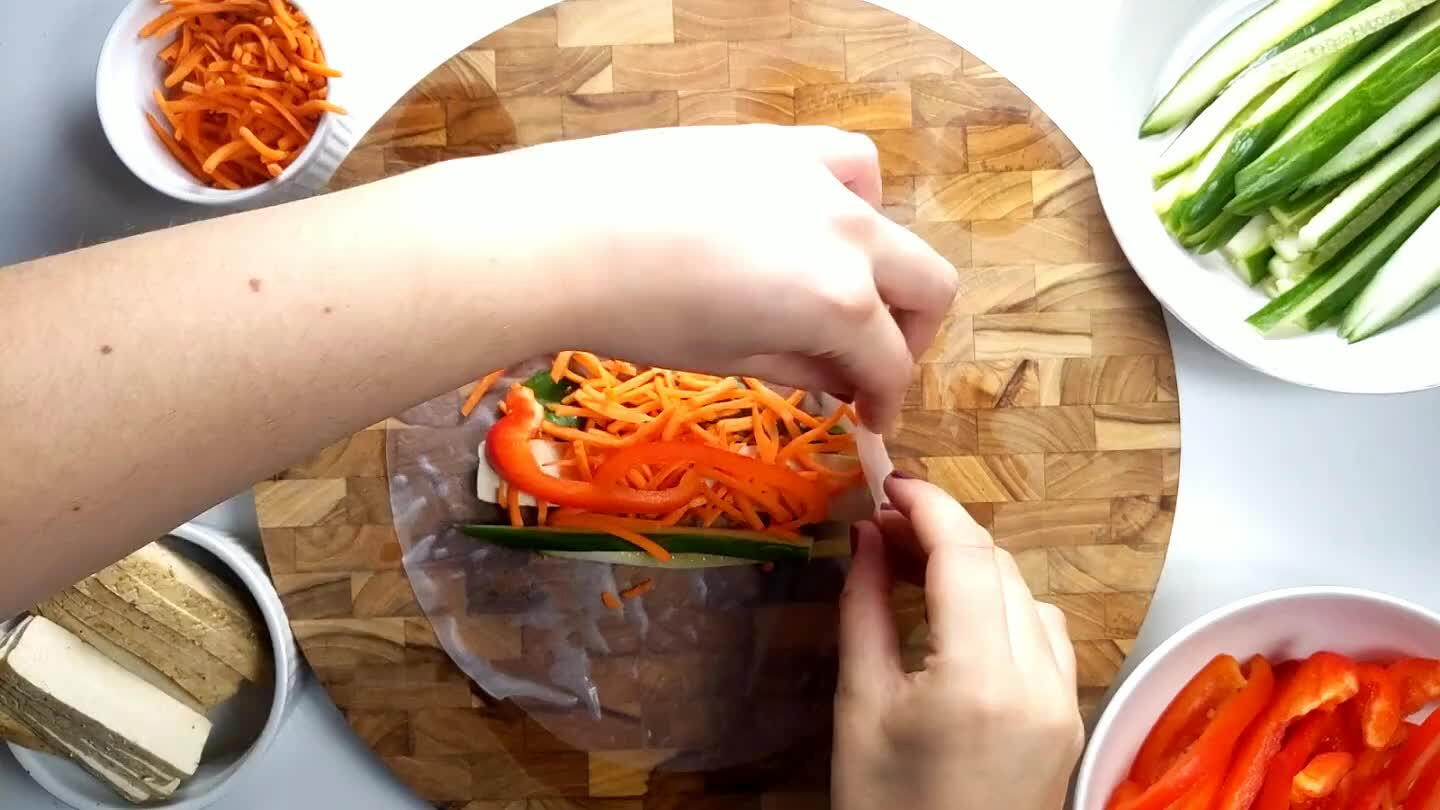 Fold both of the sides over the vegetables to hold everything in. Wrap the front flap over the top of the veggies, tuck it in and roll away from you to complete the wrap. Everything will stick together. Set aside and repeat.
Continue to make wraps with the rest of the ingredients.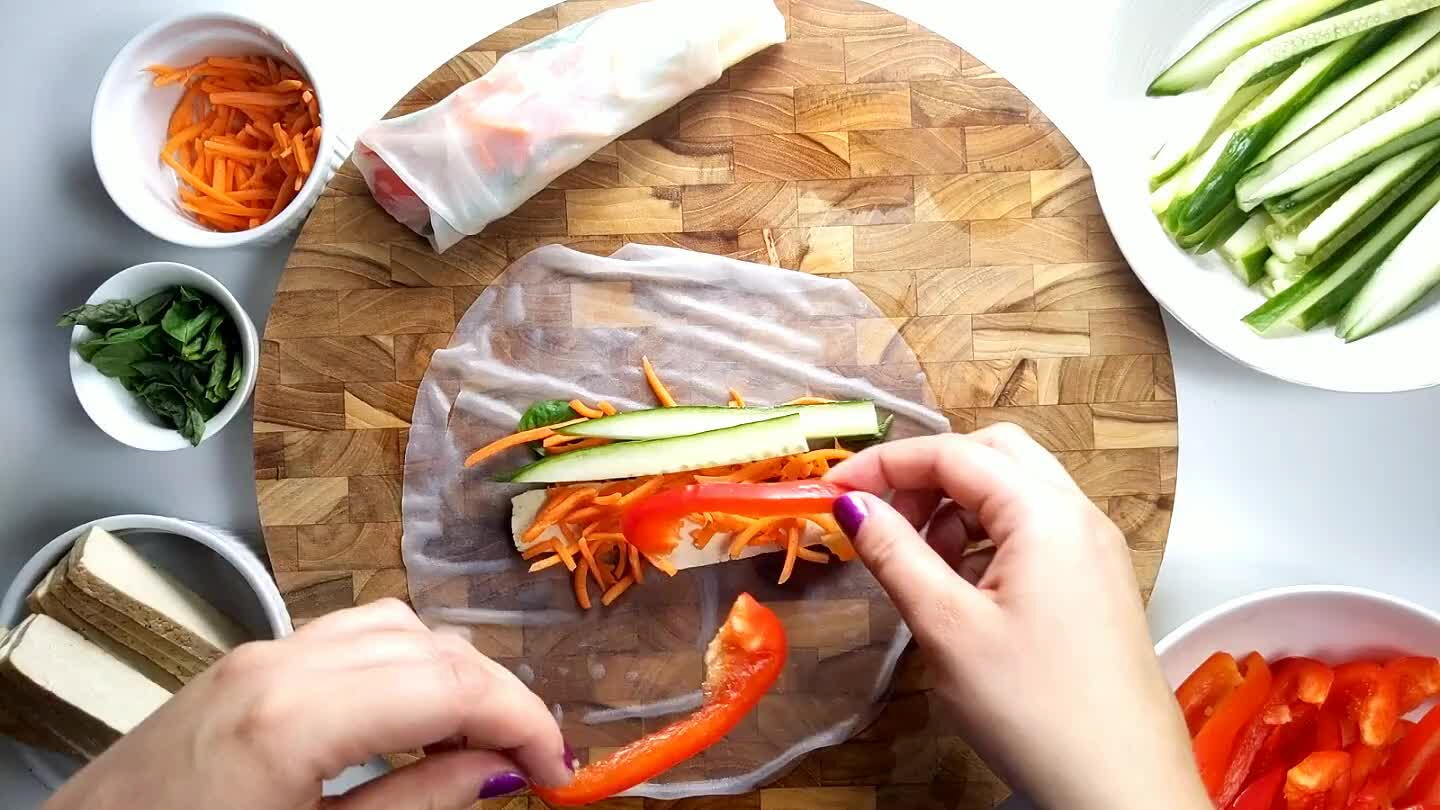 Continue to make wraps with the rest of the ingredients.
Comments