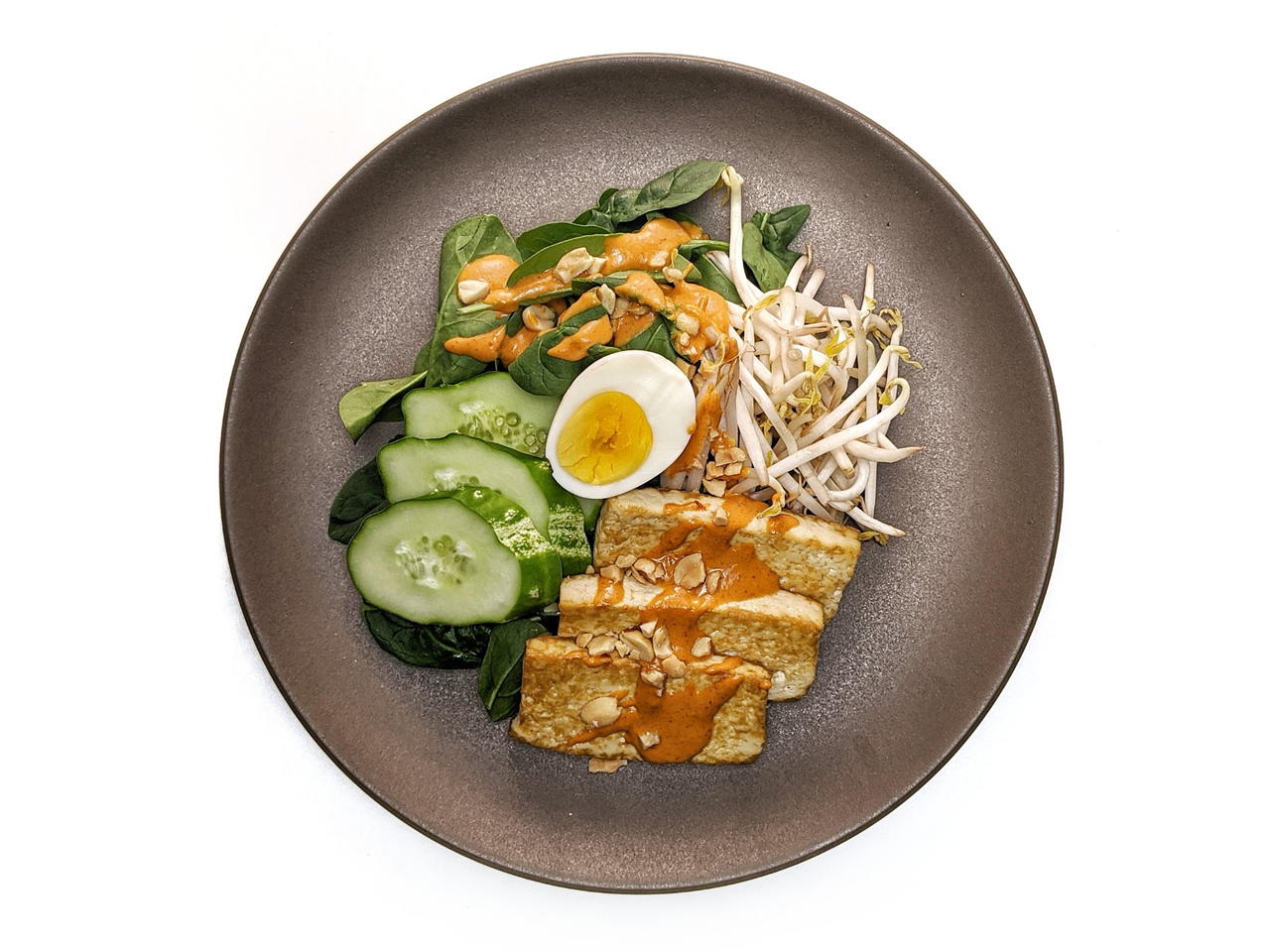 4 portions
25m
This is like a Southeast Asian version of a Nicoise salad. Swap the tofu for tuna and bring in a spicy peanut dressing.
What you will need
PEANUT SAUCE
1/4 cup Peanut Butter
1 tsp Sriracha
1 Tbsp Red Curry Paste
1 Tbsp Soy Sauce
1/2 cup Water
1 Lime
SALAD
3 Eggs
14 oz. Firm Tofu
1/4 cup Peanuts
1 Cucumber
5 oz. Washed Spinach
4 cups Bean Sprouts
(Nutritional facts 145 calories, 9.14 g fat, 7.8 g carbohydrates, 9.66 g protein, 100 mg cholesterol, 172 mg sodium)
How to cook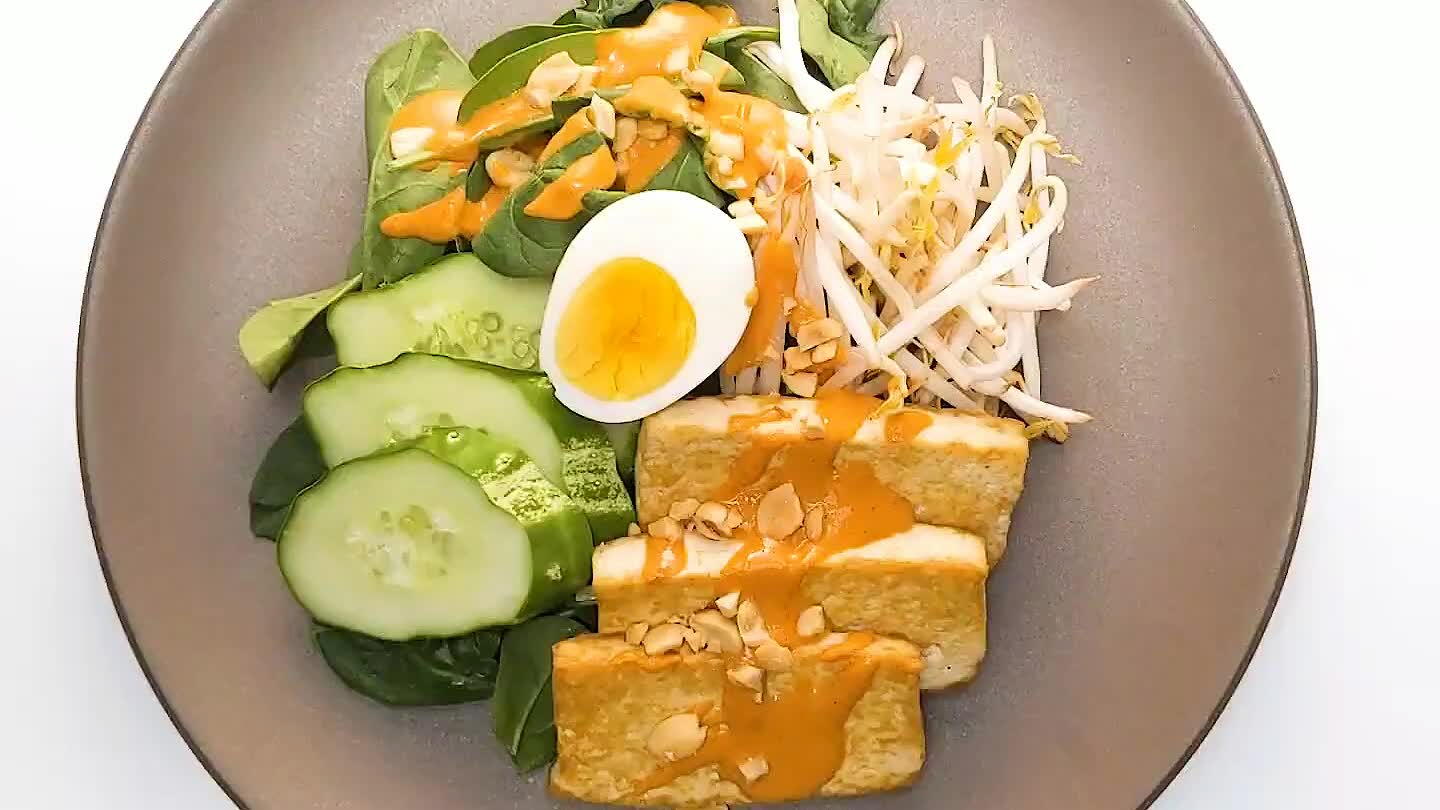 Bring a pot of water to a very gentle simmer. Submerge eggs in hot water. Set a timer for 10 minutes. When the timer goes off, remove them from the pot and cool under cold water. Gently remove the shell and slice each boiled egg in half.
Slice tofu into strips, about 1/4" thick.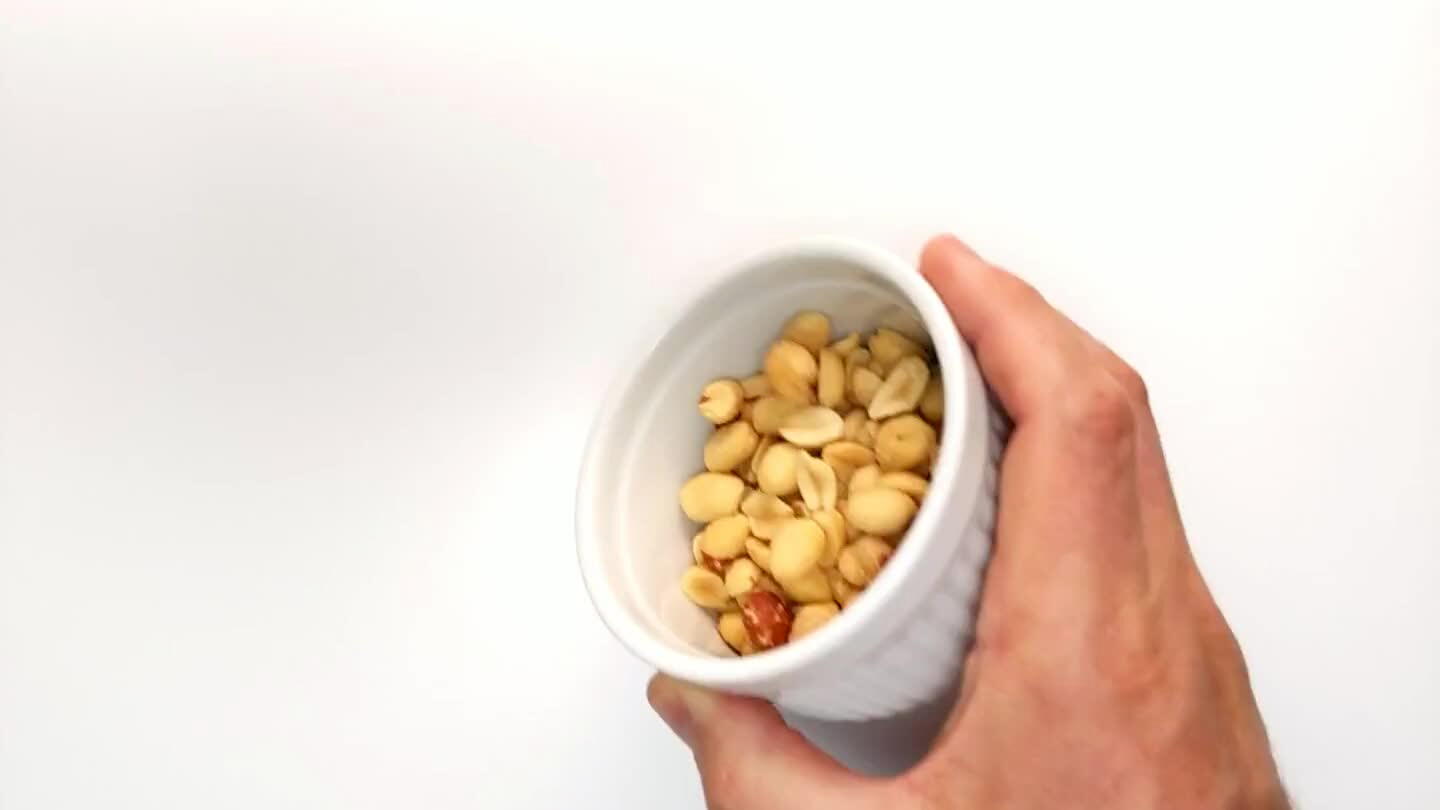 On a flat surface, scatter the peanuts and crush with a large frying pan.
Wash cucumber and slice into thin disks.
Place peanut butter in a small mixing bowl.
Add sriracha.
Add curry paste.
Add soy sauce.
Add water.
Squeeze in the juice from the lime. Mix until smooth.
Warm some oil in a nonstick pan over medium heat. When the oil is hot, place the tofu slabs in the pan. Cook until tofu is browned and crisp on both sides.