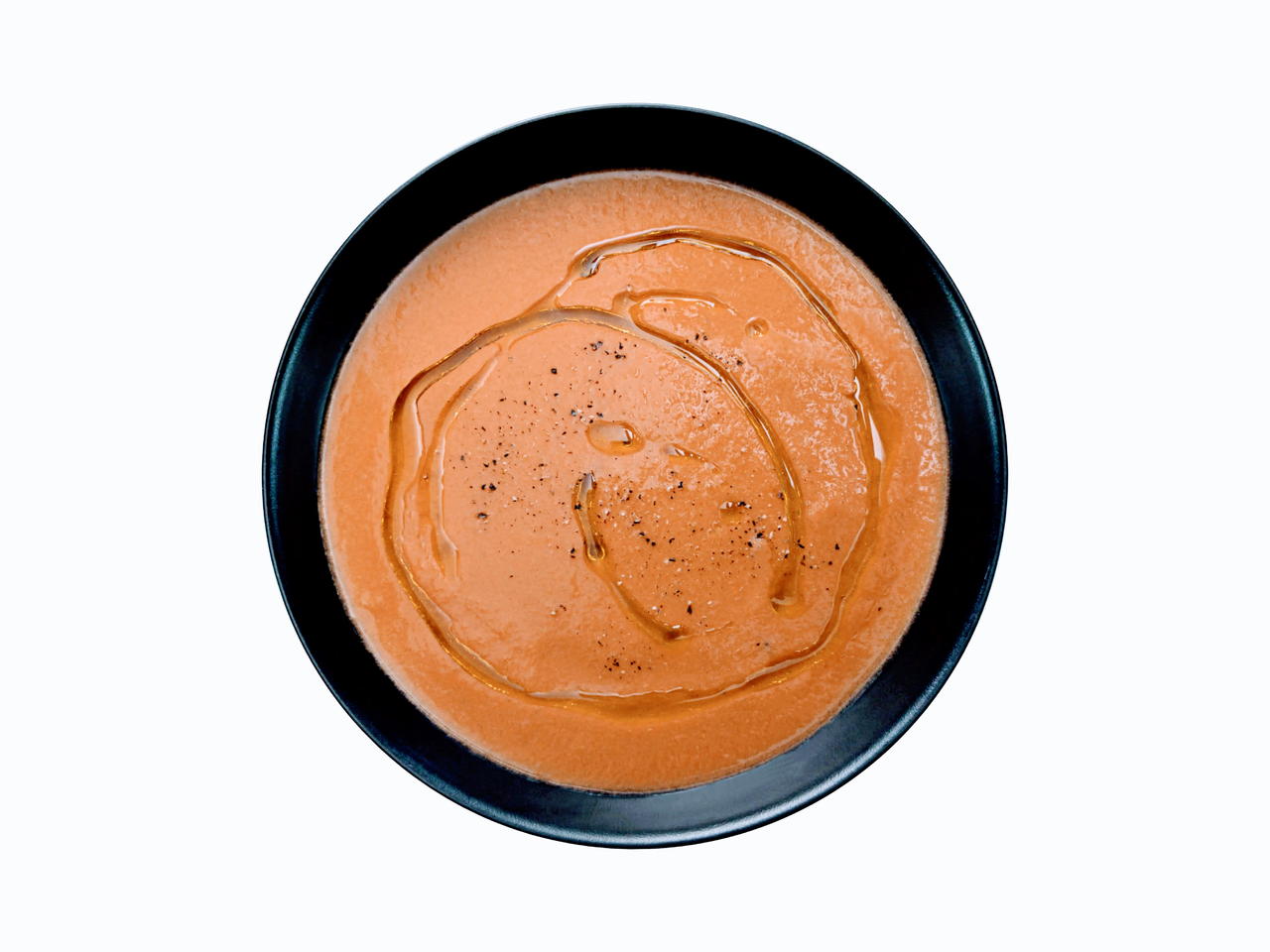 6 portions
15m
This no cook meal is super refreshing for the summer-time. Best served cold in a chilled glass.
What you will need
9 Roma Tomatoes
1 Cucumber
1 Green Bell Pepper
1/2 Red Onion
2 Garlic Cloves
1 Tbsp Red Wine Vinegar
2 tsp Salt
1/2 cup Olive Oil
(Nutritional facts 273 calories, 5.92 g fat, 46.53 g carbohydrates, 7.4 g protein, 51 mg cholesterol, 606 mg sodium)
How to cook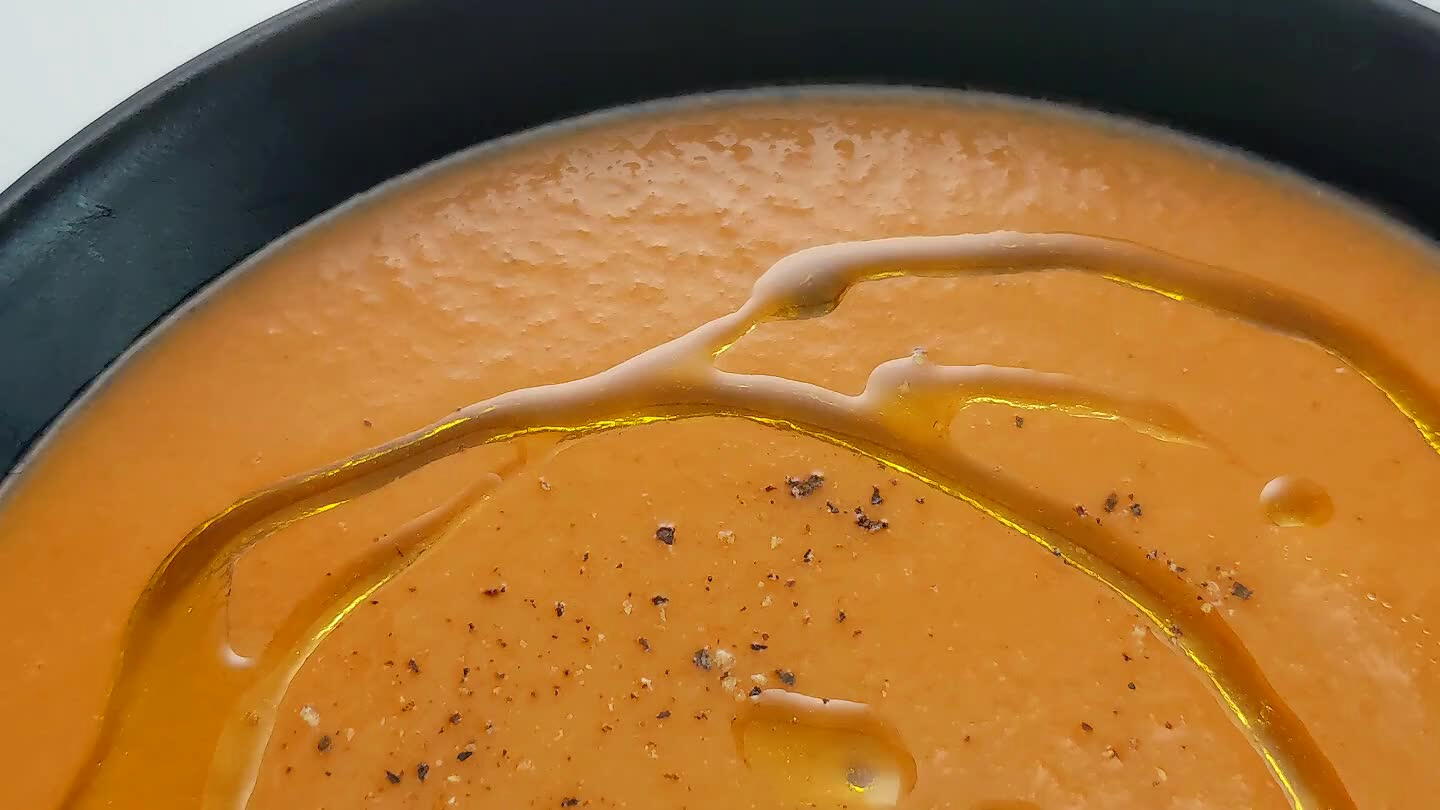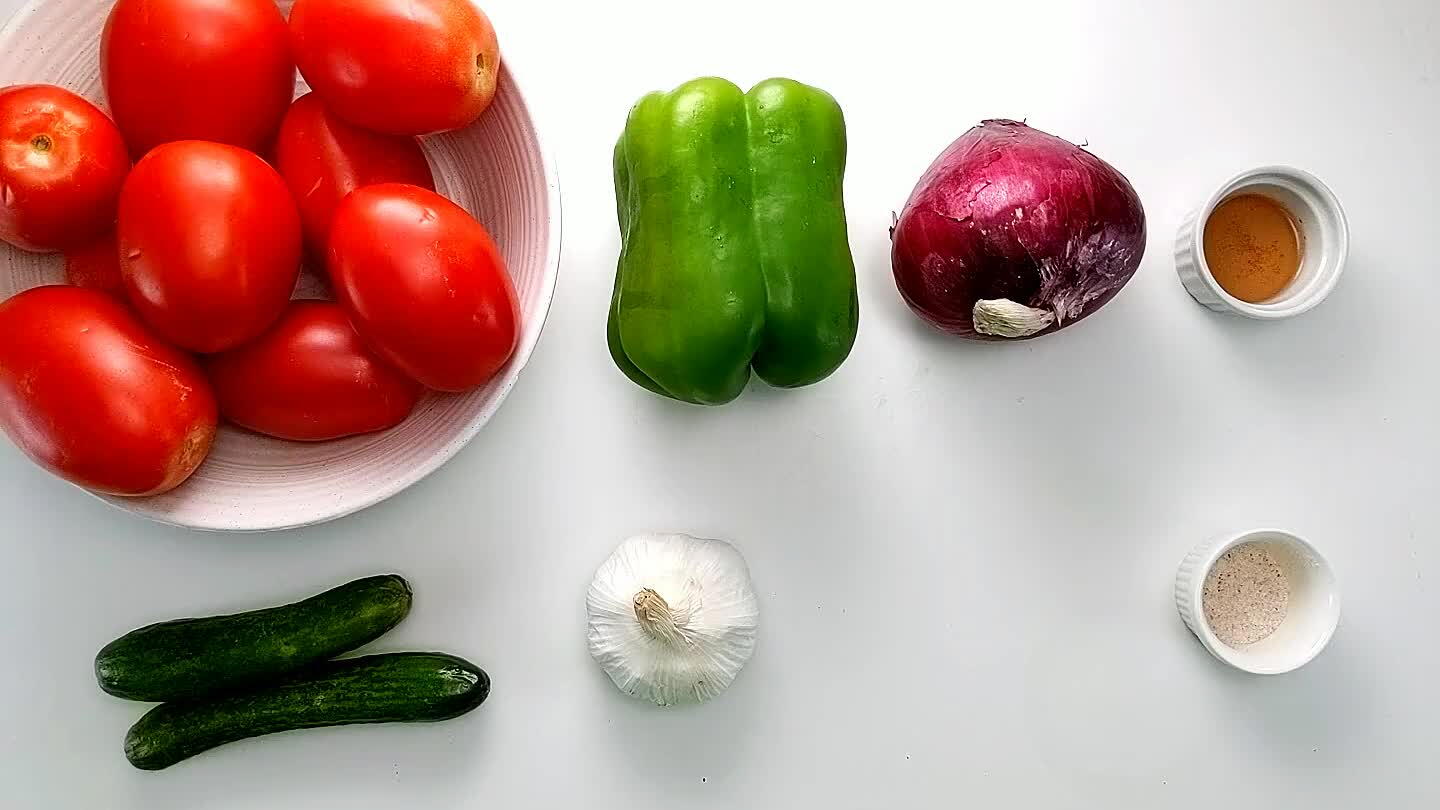 Gather and portion ingredients.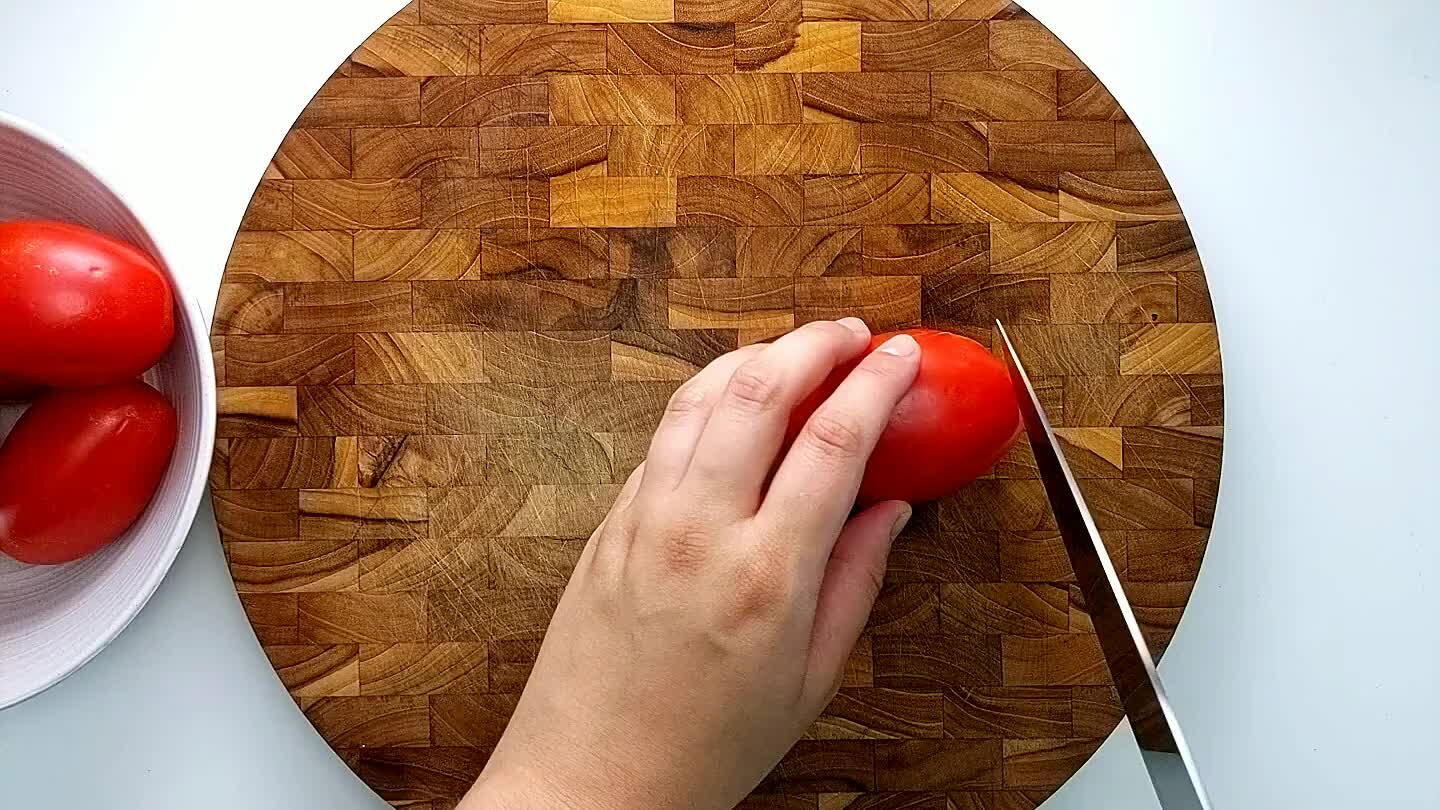 Cut the stem off of the tomatoes and cut in half.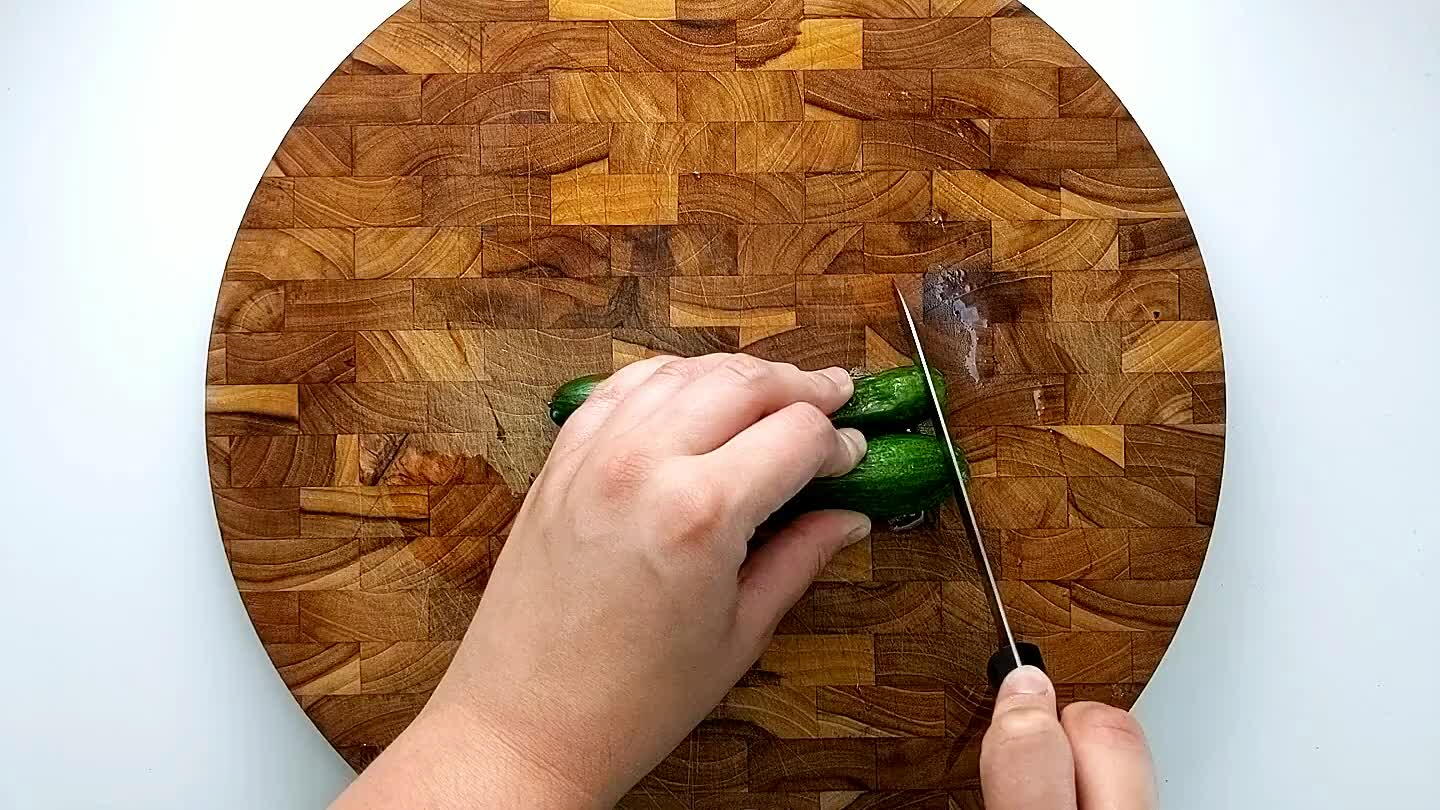 Cut the cucumber into about 1 inch pieces. If you are not using an english cucumber, I recommend peeling and de-seeding.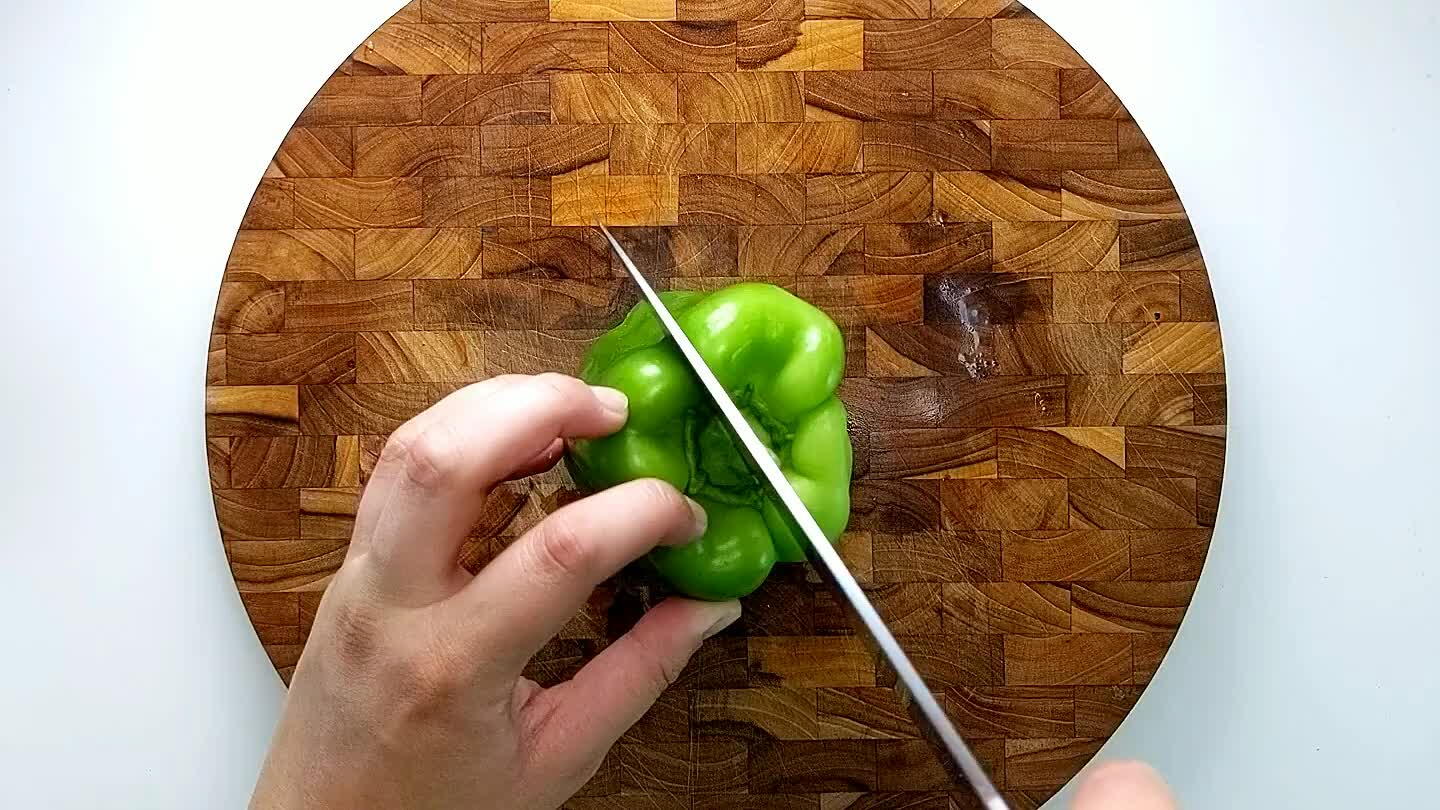 De-seed the pepper and chop into 1 inch pieces.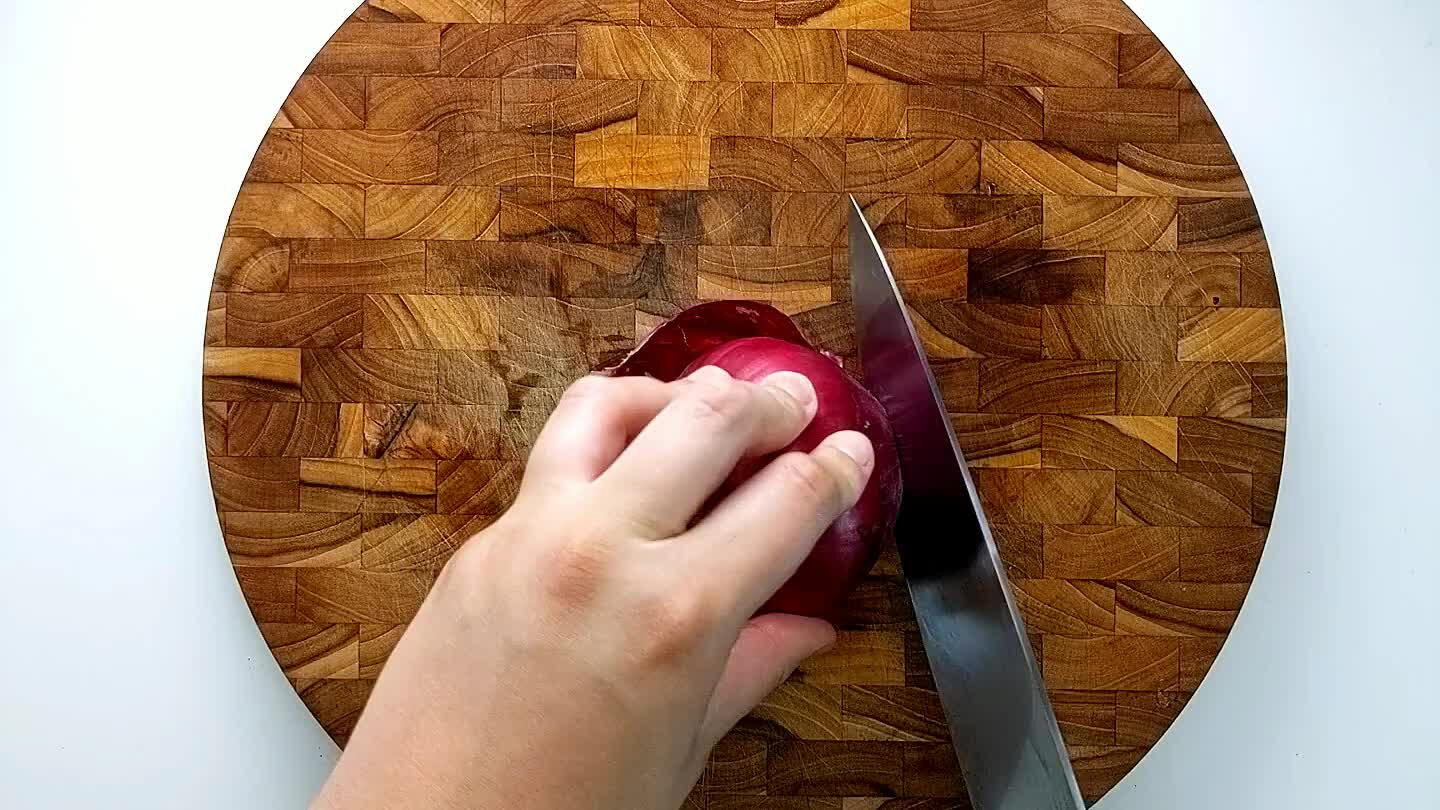 Peel and chop the onion into about 1 inch pieces.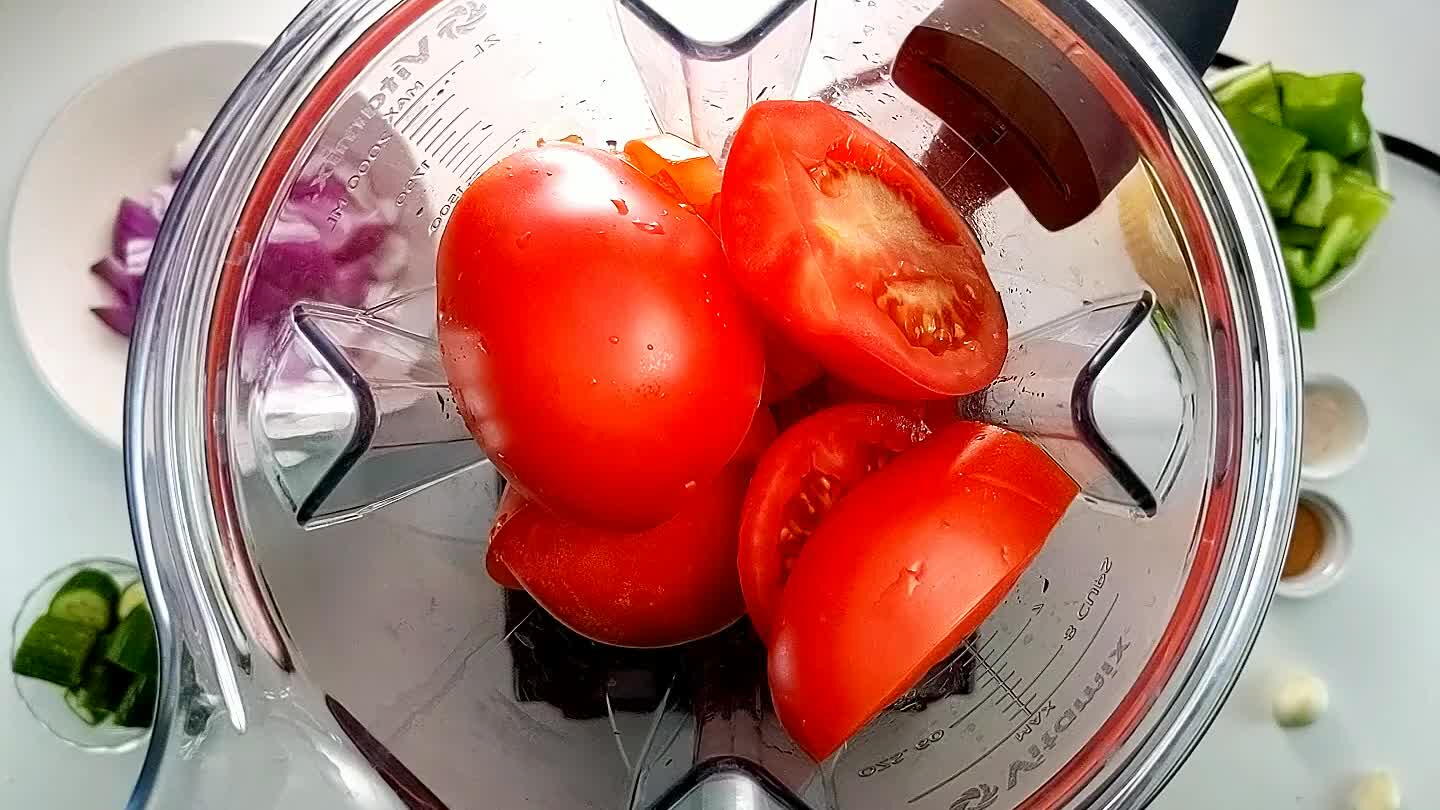 Add the halved tomatoes to a blender and process them to break them down a bit.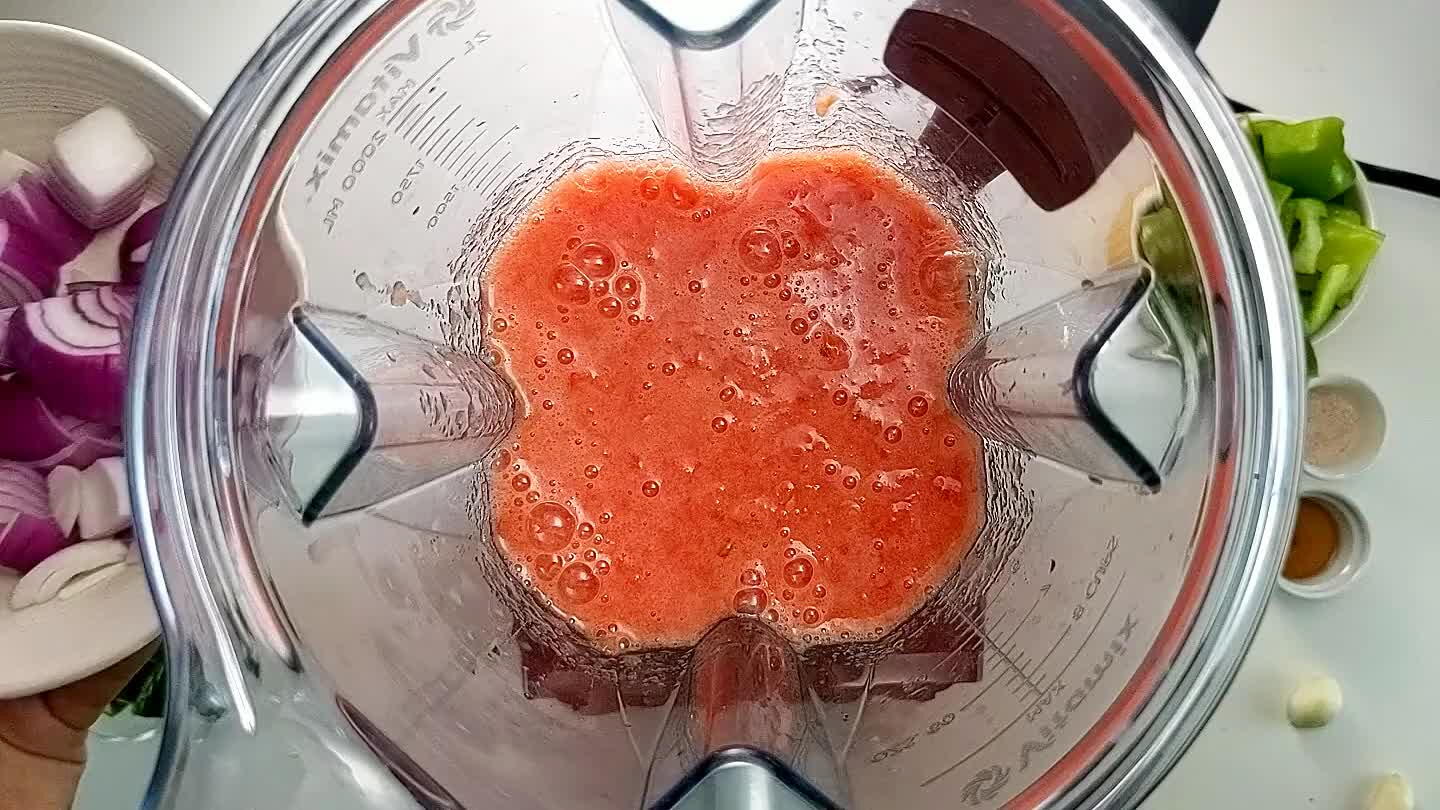 Add the onion to to the blender.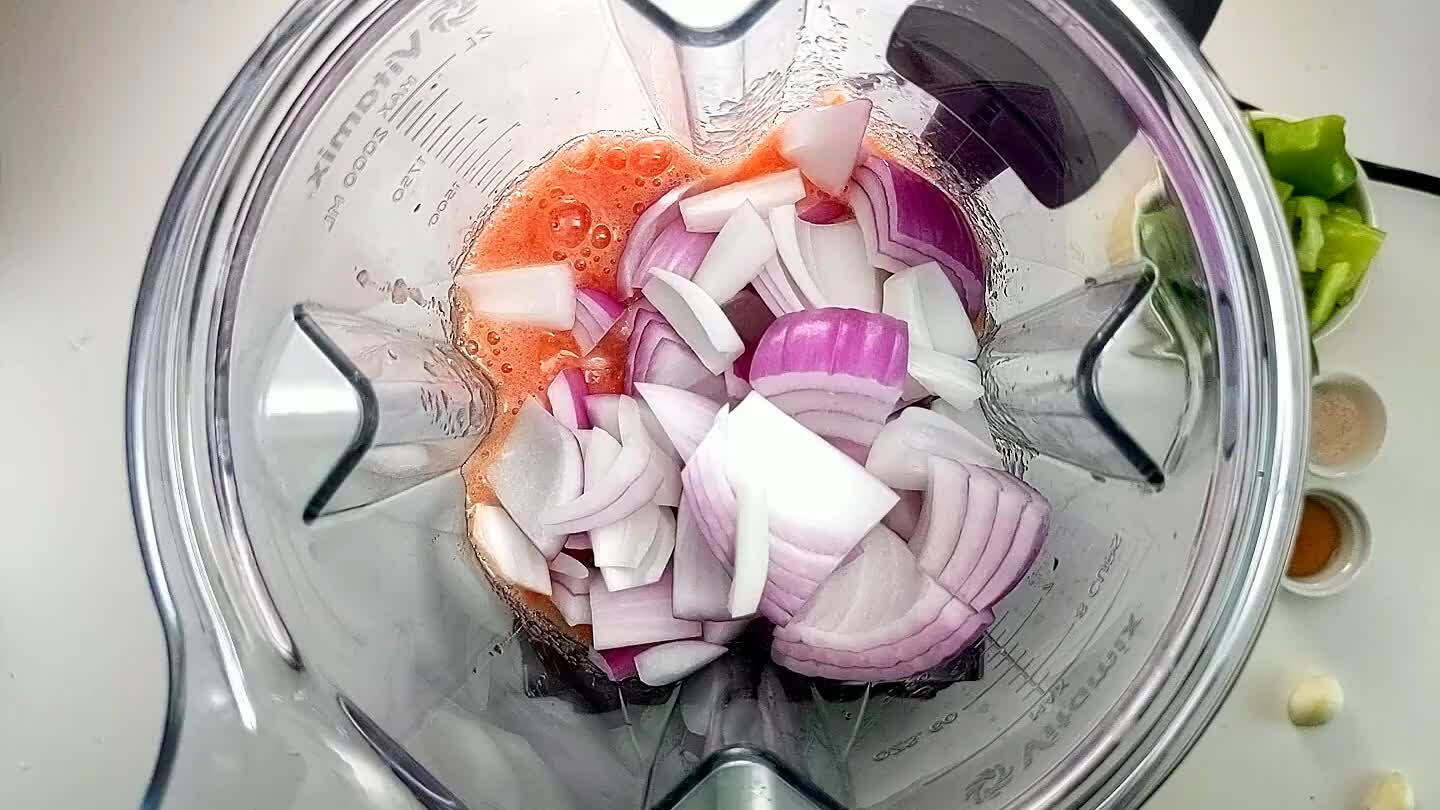 Toss the cucumber and green pepper into the blender.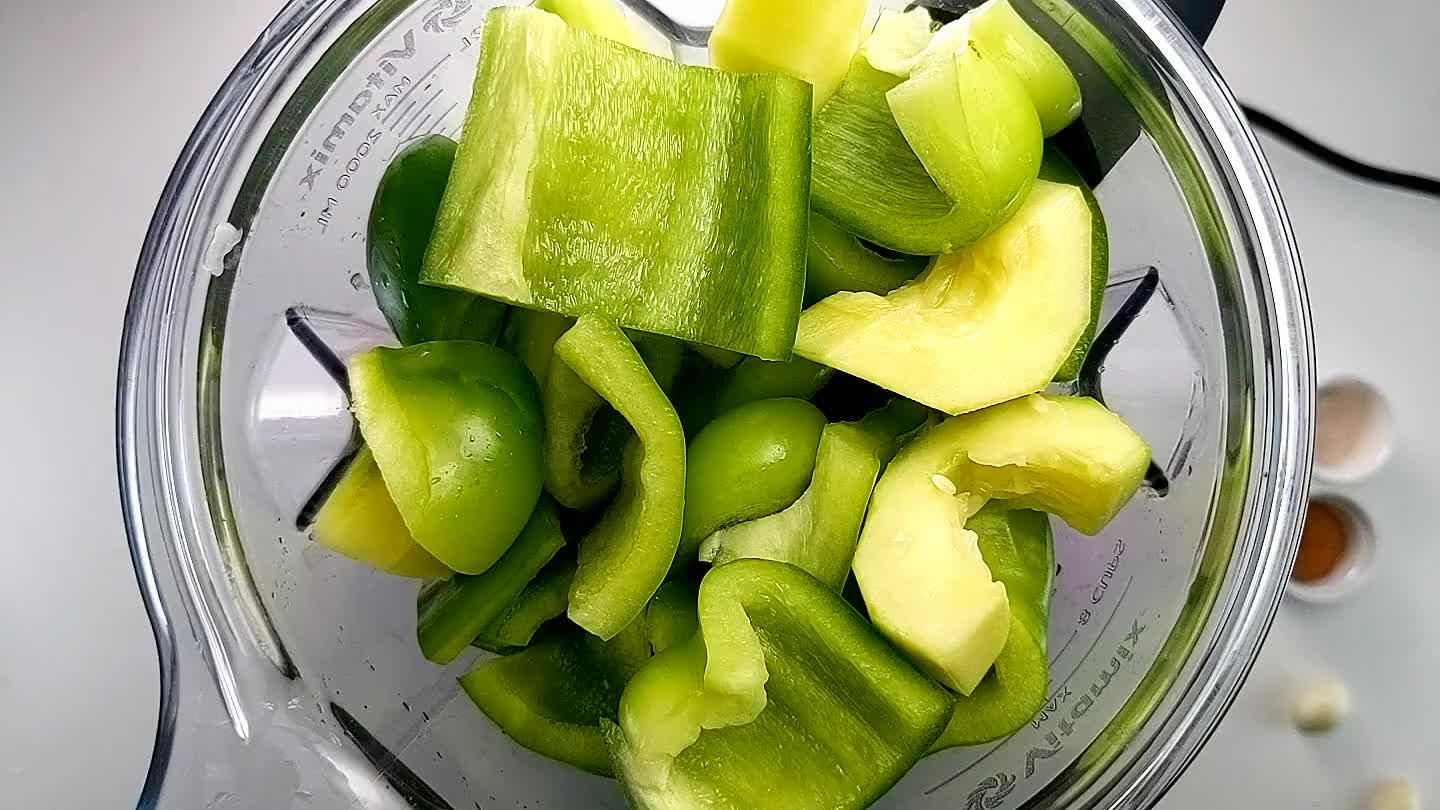 Blend until the remaining veggies are broken down.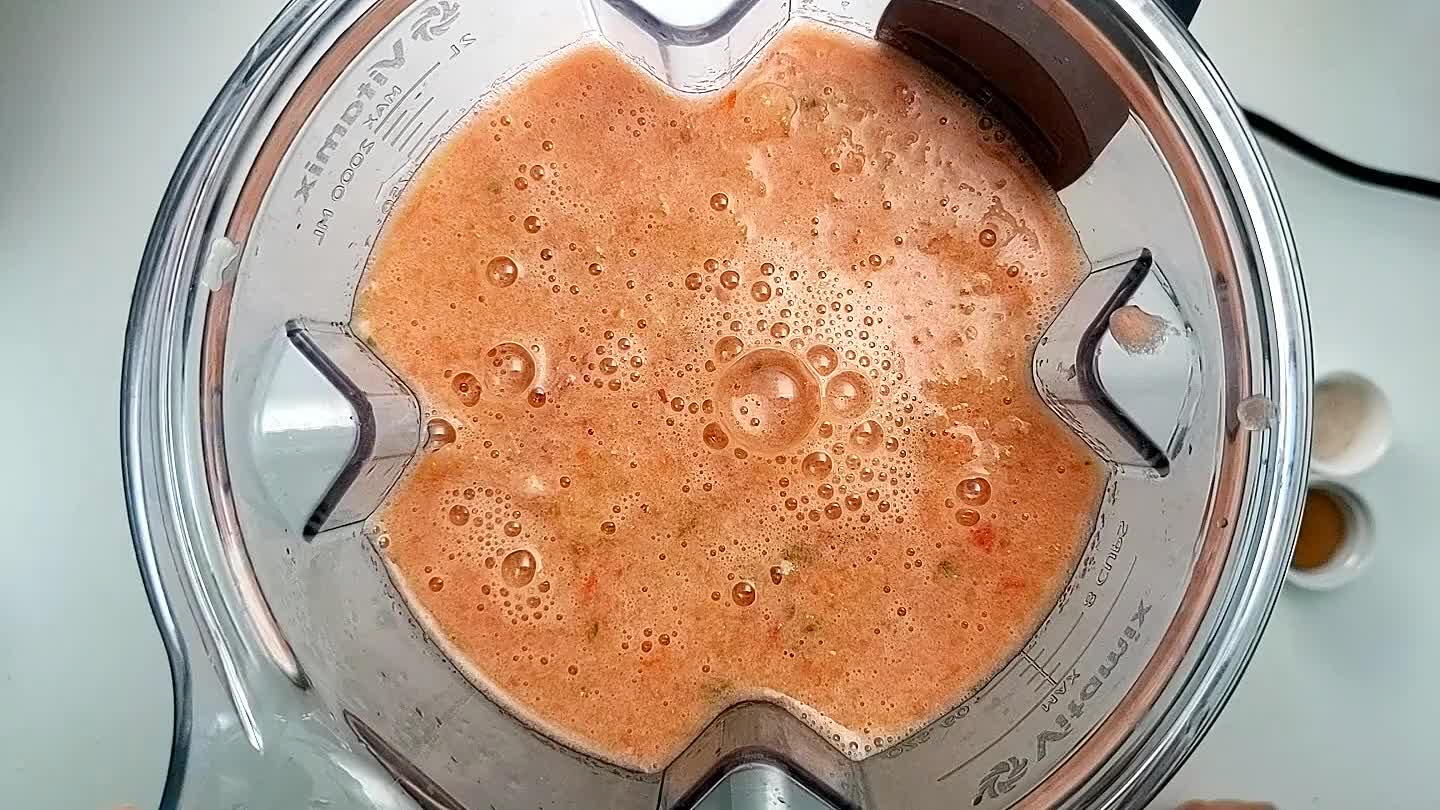 Add the cloves of garlic, vinegar, and salt and blend until smooth.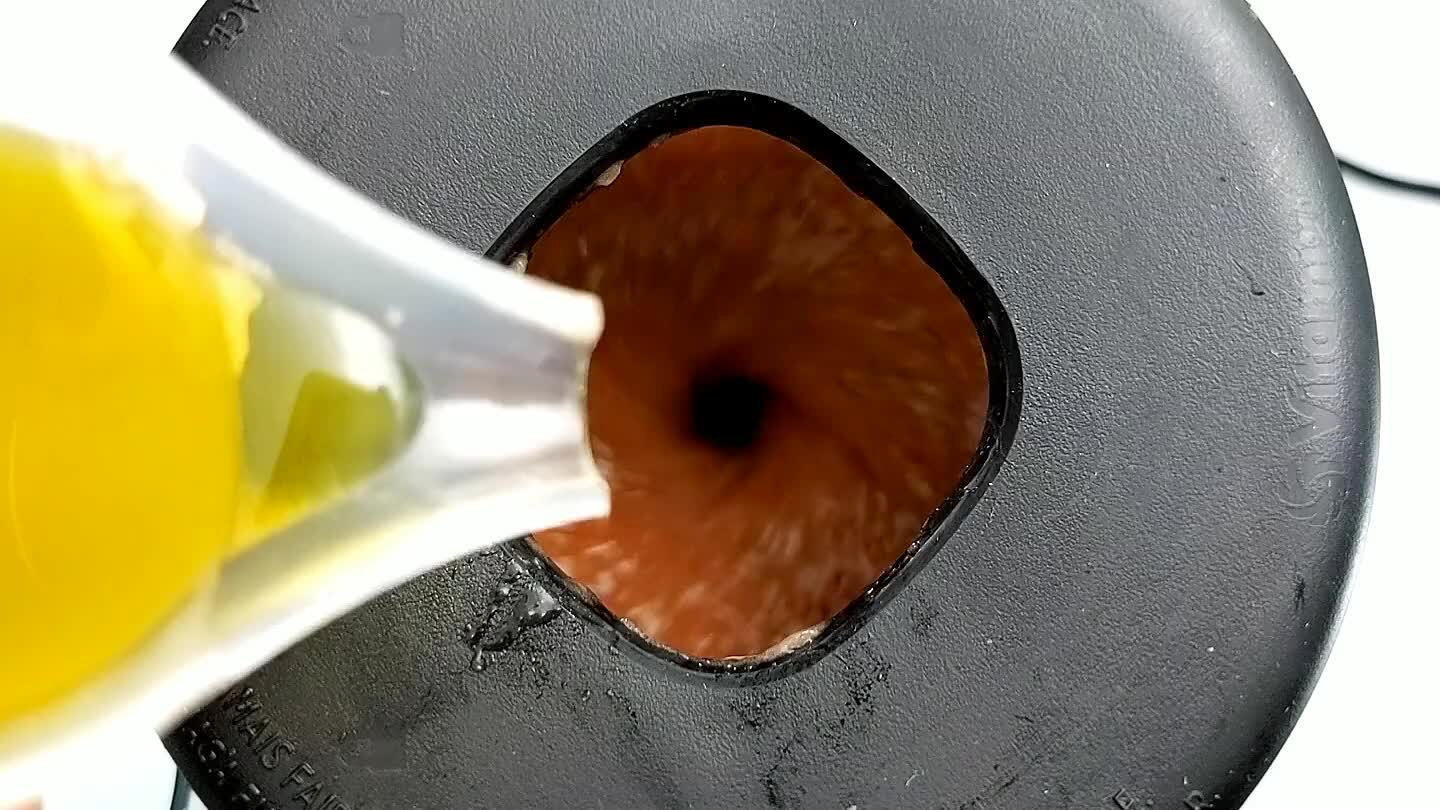 Slowly stream in the olive oil while the blender is running to emulsify. The mixture will become a little lighter in color.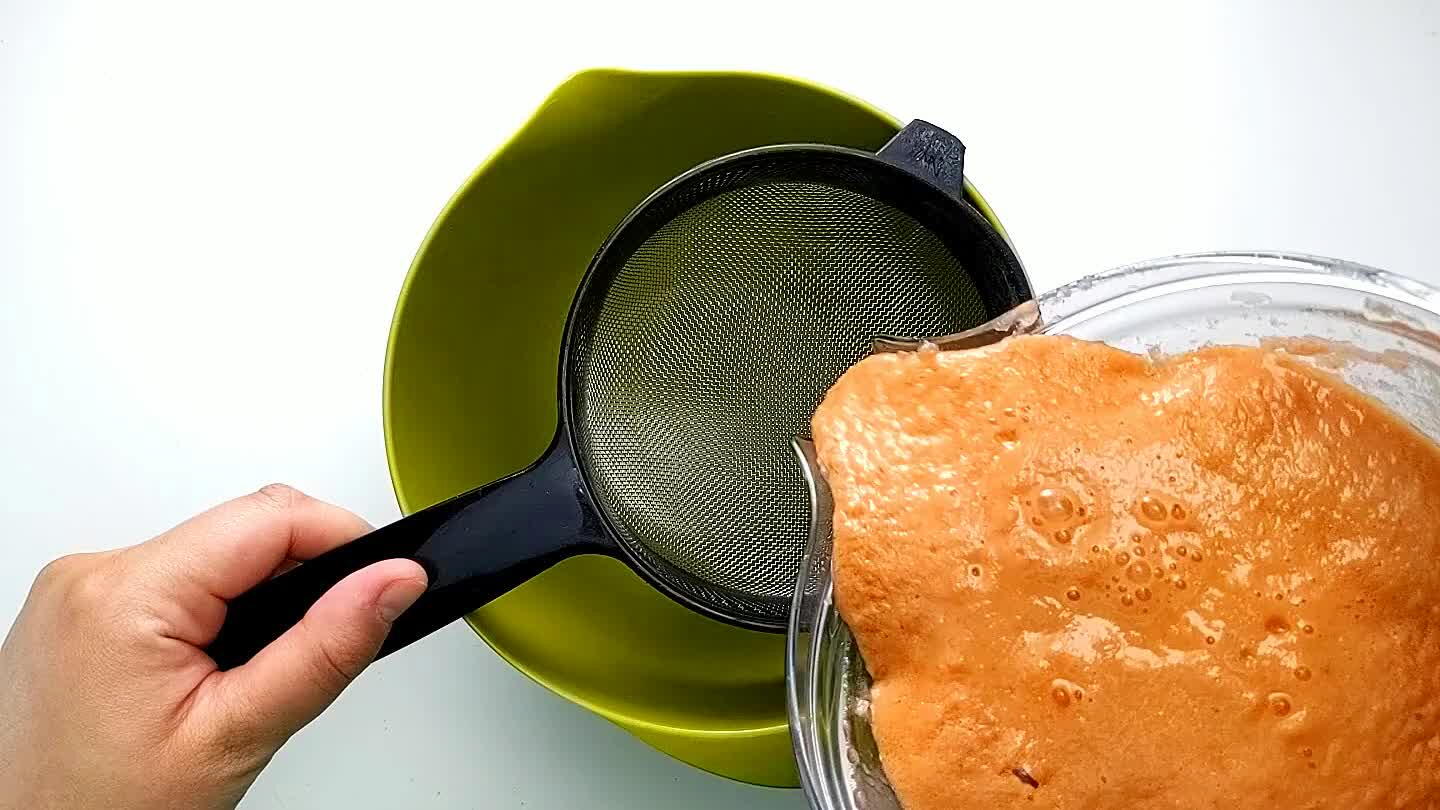 If you prefer a really smooth texture, strain the soup through a fine mesh sieve and use a spatula to press through the liquid and discard the solids.
Adjust salt and vinegar as needed and then chill the soup in the refrigerator and place some glasses in the freezer for serving! Drizzle some olive oil and crack some black pepper over the top if you like.