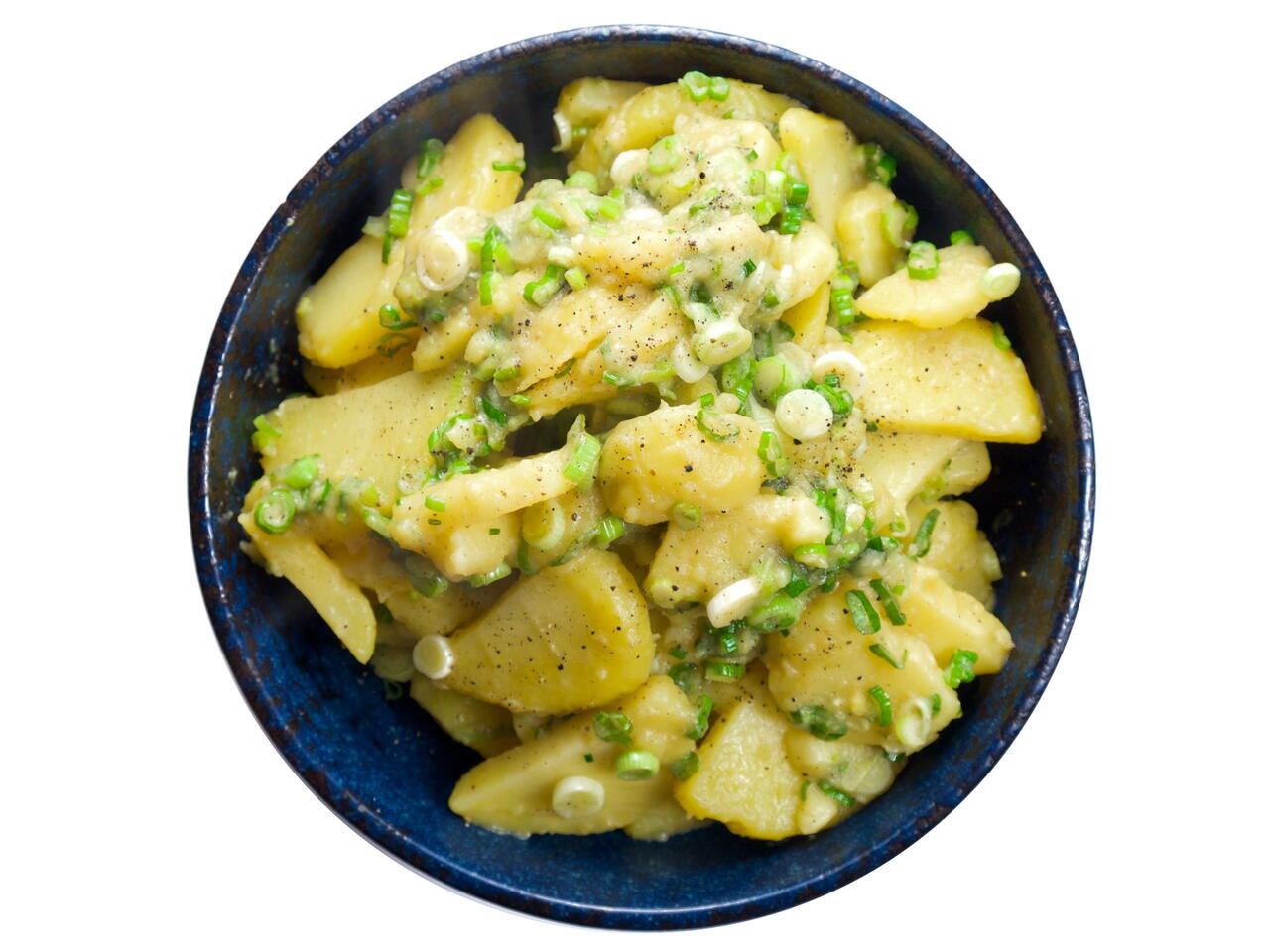 What you will need
2 lb Yukon Gold Potatoes
1 bunch Scallions
1 cup Beef Broth
2 Tbsp White Vinegar
3 Tbsp Unsalted Butter
Salt, as needed
Black Pepper, as needed
(Nutritional facts 137 calories, 6.47 g fat, 17.92 g carbohydrates, 2.29 g protein, 6 mg cholesterol, 425 mg sodium)
How to cook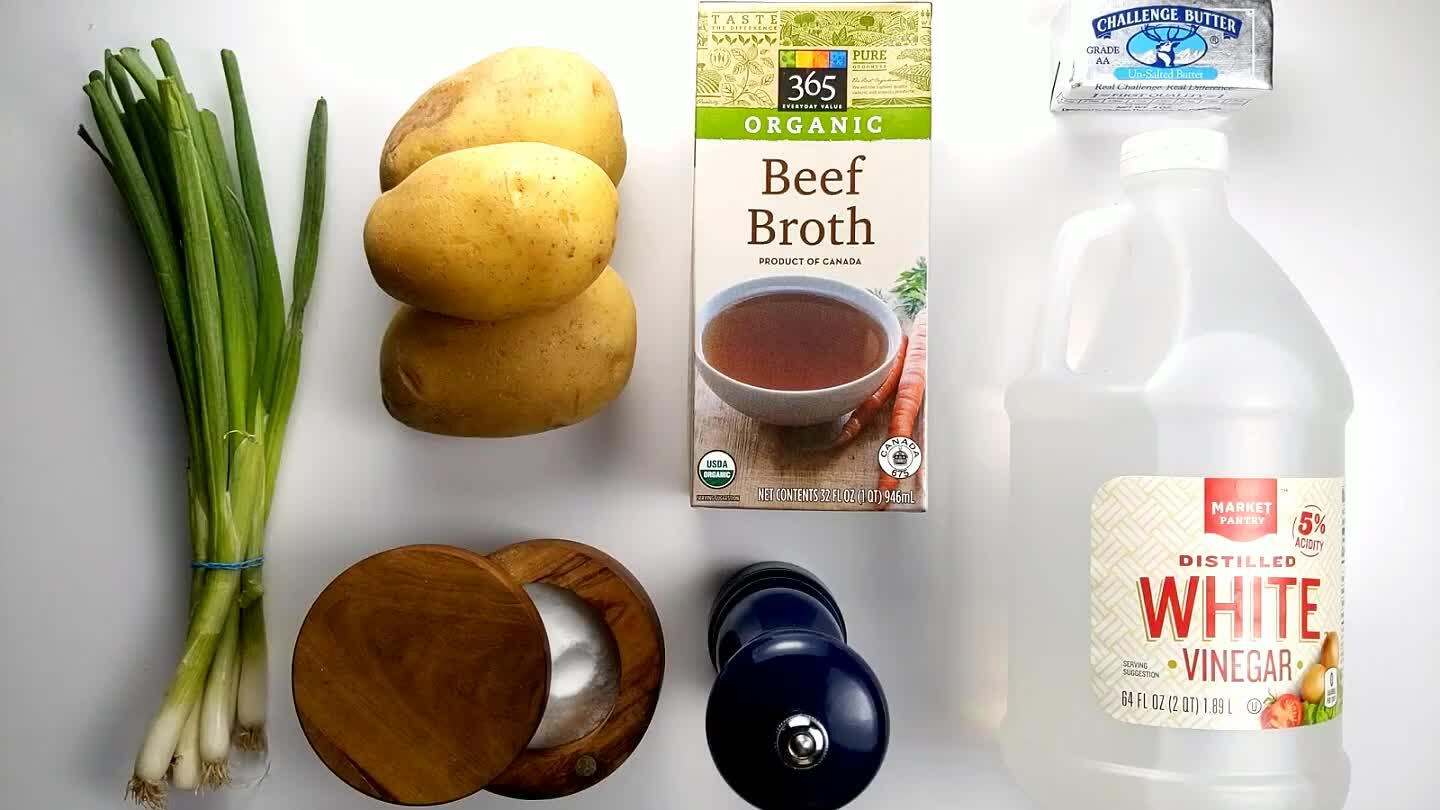 Gather the ingredients.
Place the potatoes in a pot with enough cold water to submerge. Place the pot over medium heat. Set a timer for 45 minutes. If the water begins to boil, reduce the temperature to hold the water at a very gentle simmer. Potatoes are done cooking when a knife or cake tester passes into the center of the largest potato with little resistance.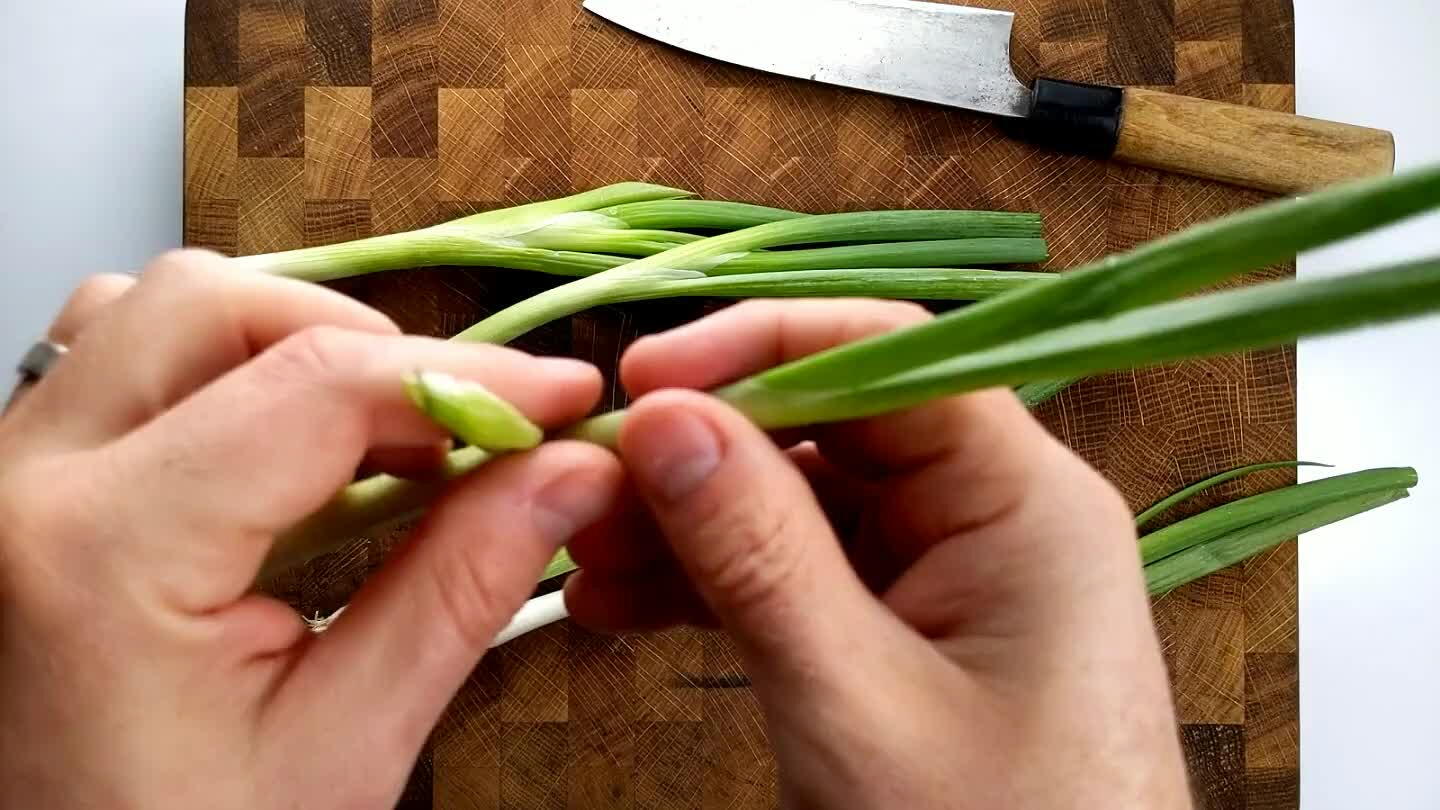 Meanwhile, cleanup the scallions and slice thin.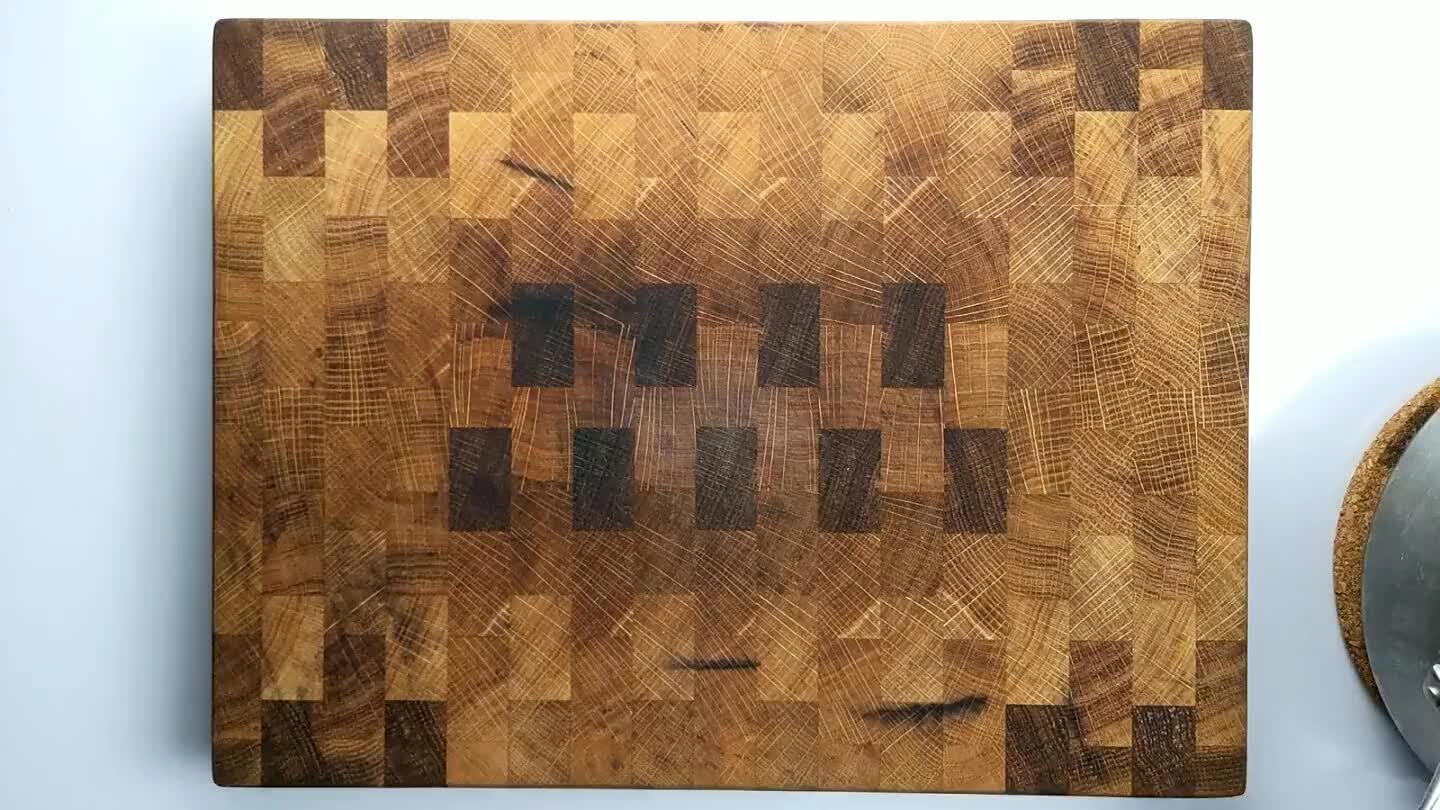 After boiling, the skin of the potatoes should come off easily. Just drag your thumbs across the surface of the potato to break the skin and slide it off. Scrape gently with a knife to remove any stubborn scraps of skin that won't let go.
Cut the potatoes in half lengthwise, then lay the halves on their flat side and slice to around 1/4" in thickness.
Place the beef broth in a sauce pot over high heat.
Add the vinegar.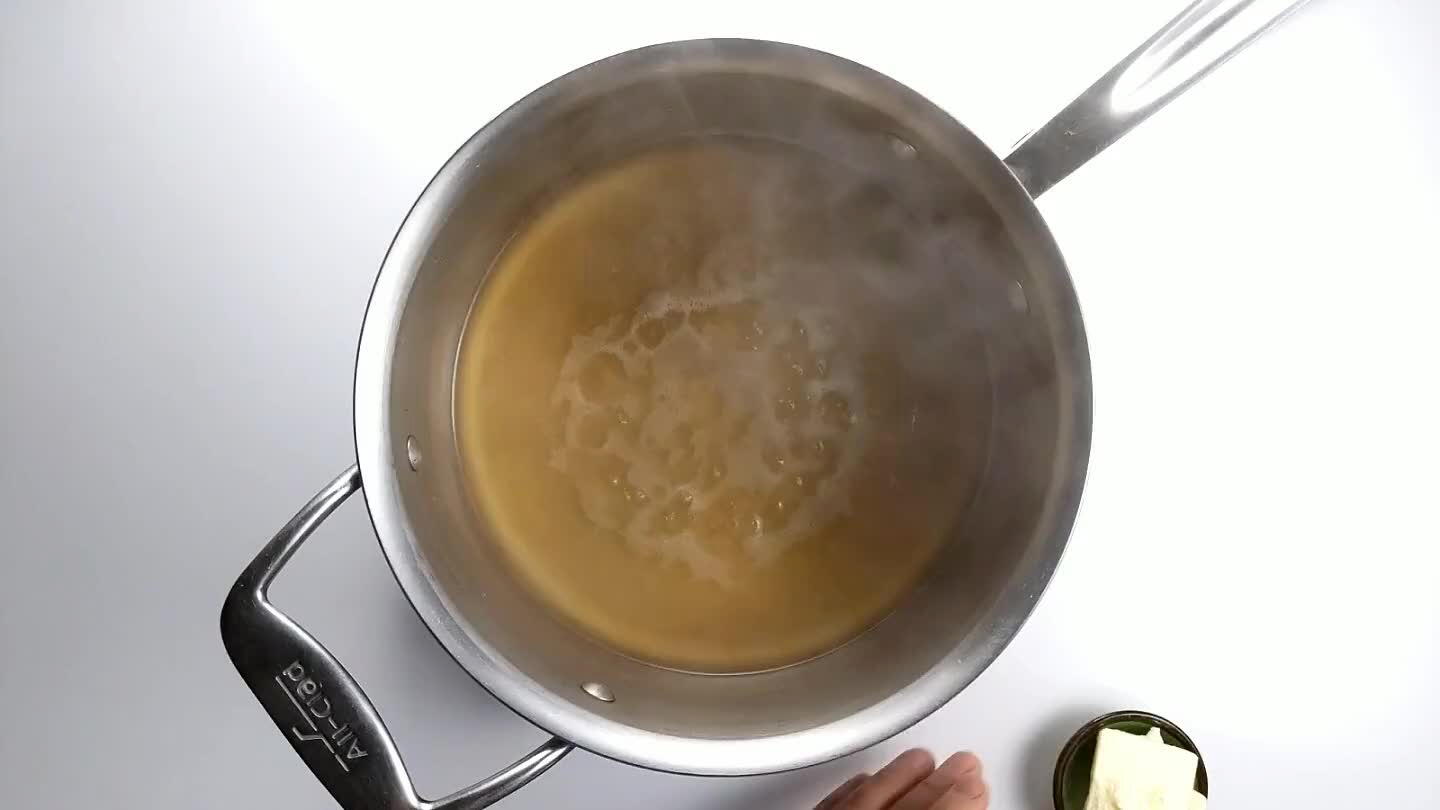 Stir in the butter. Boil the broth for about 5 minutes to reduce slightly.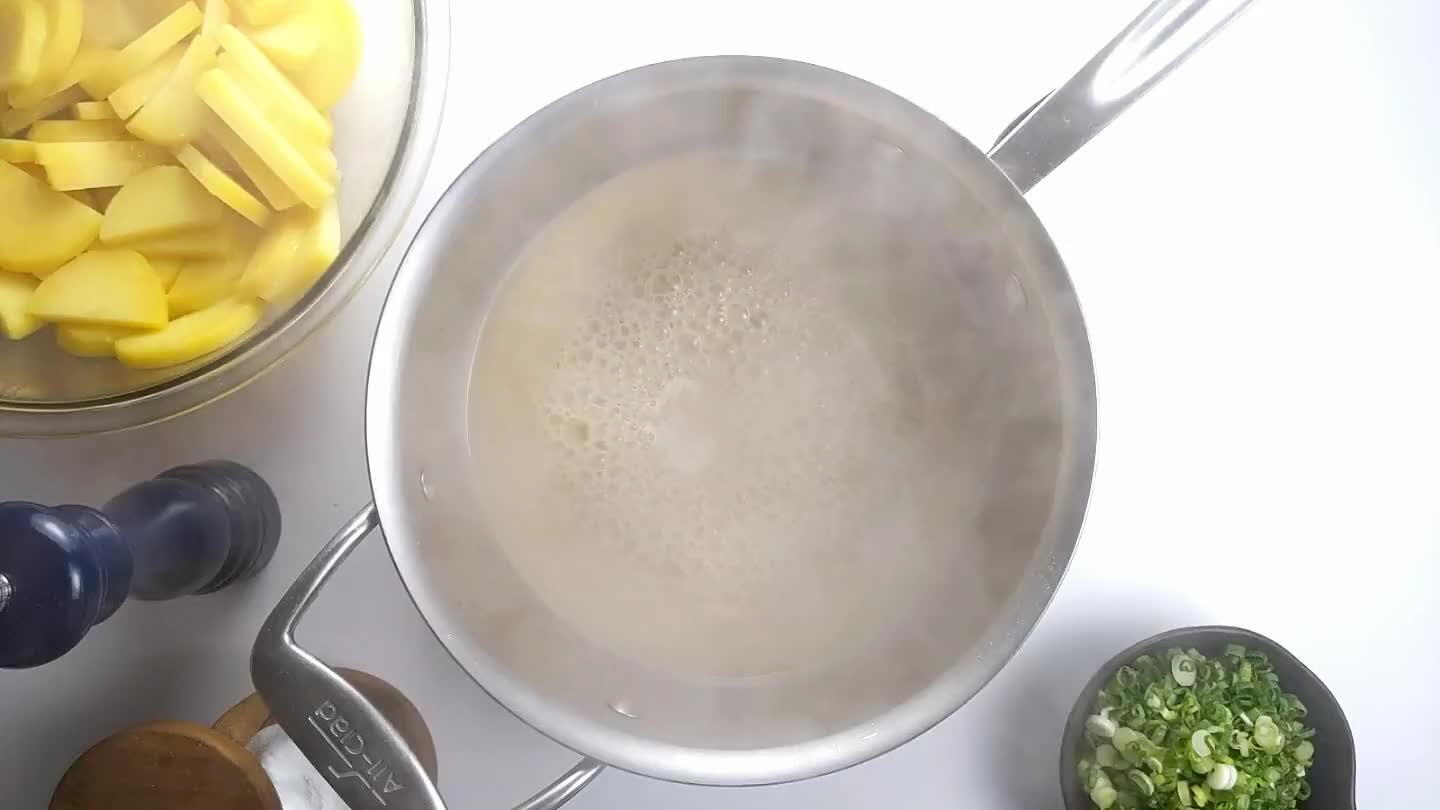 Slide the sliced potatoes into the broth.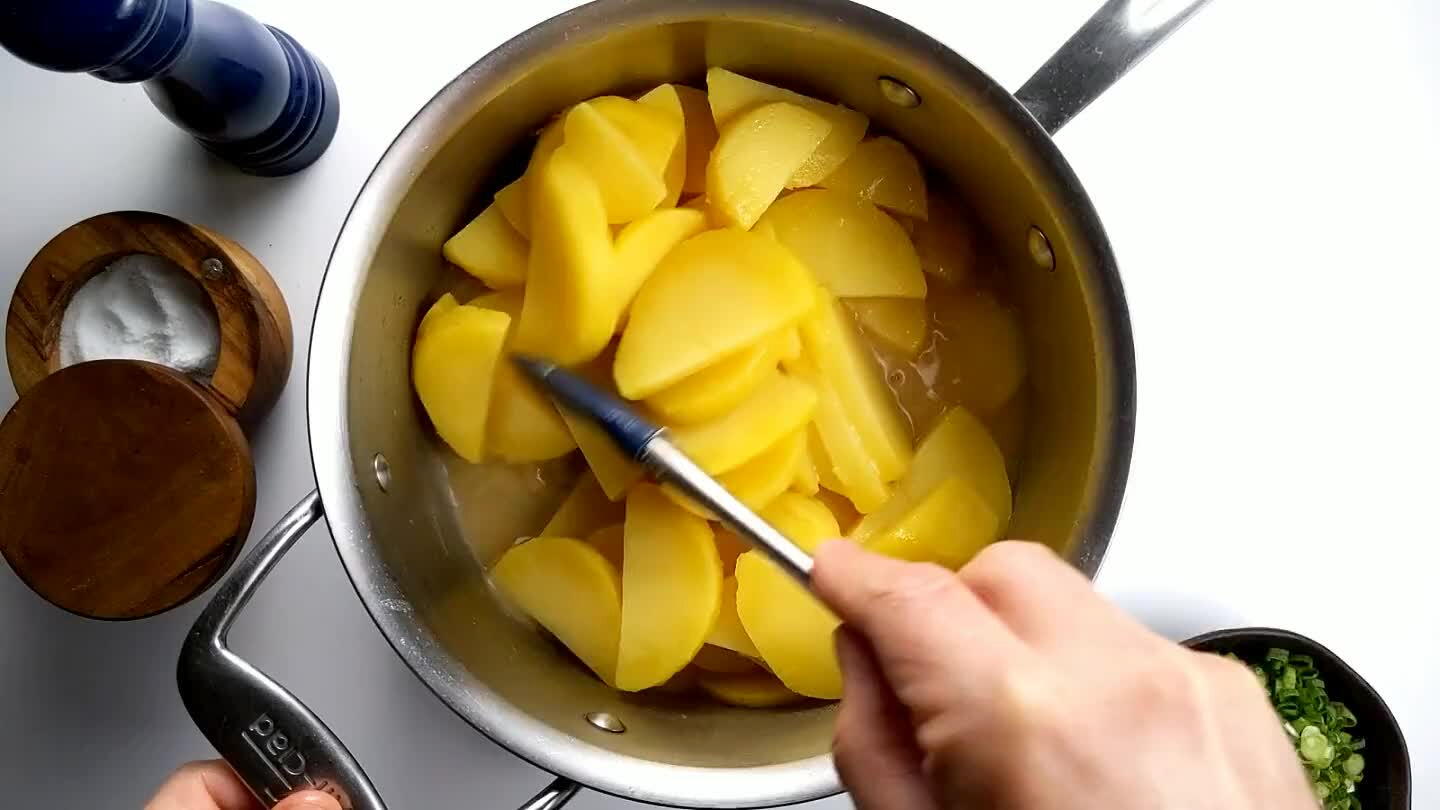 Simmer, stirring often, until the broth thickens to a gravy, thick enough to coat the potatoes.
Season with a little salt and black pepper as needed.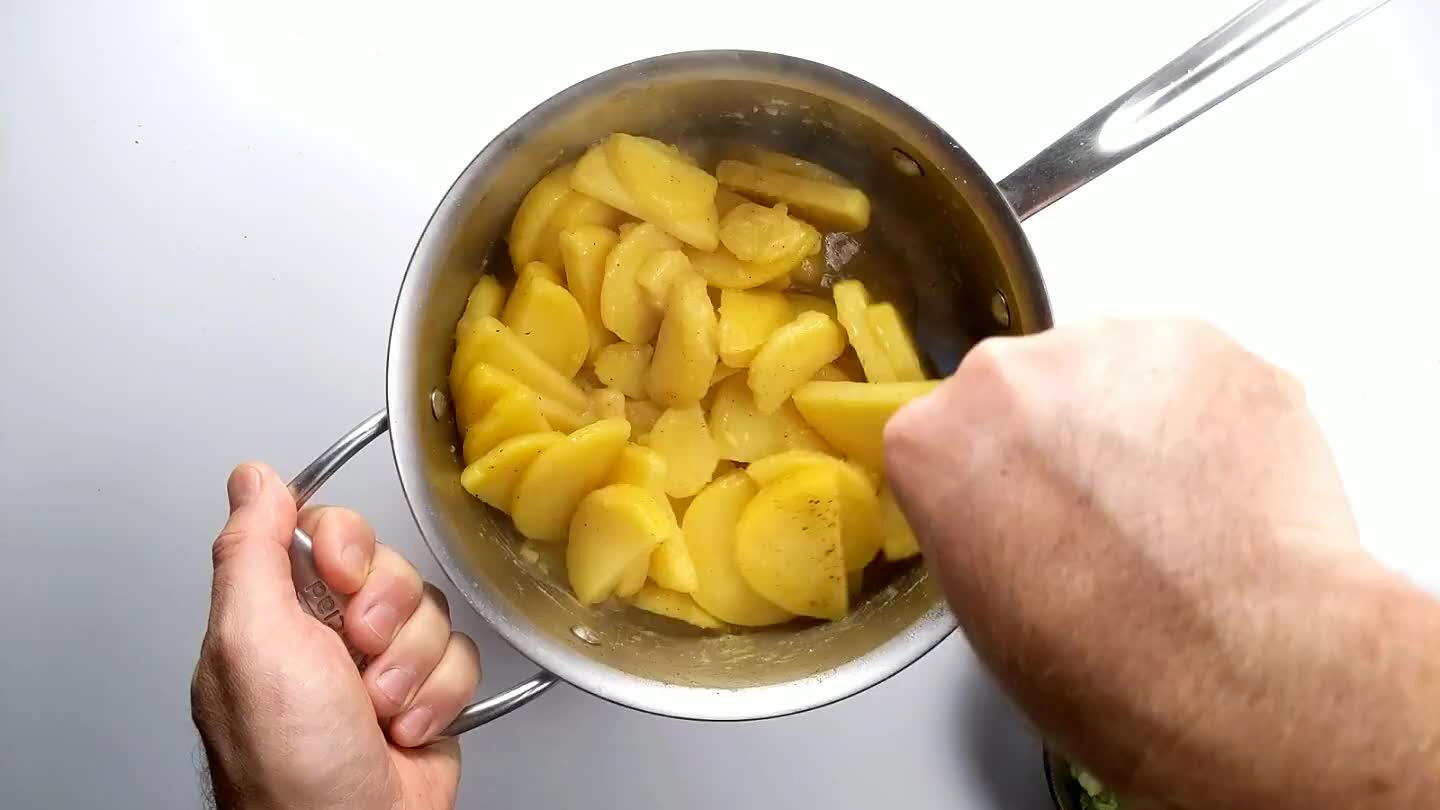 Fold in the sliced scallions.