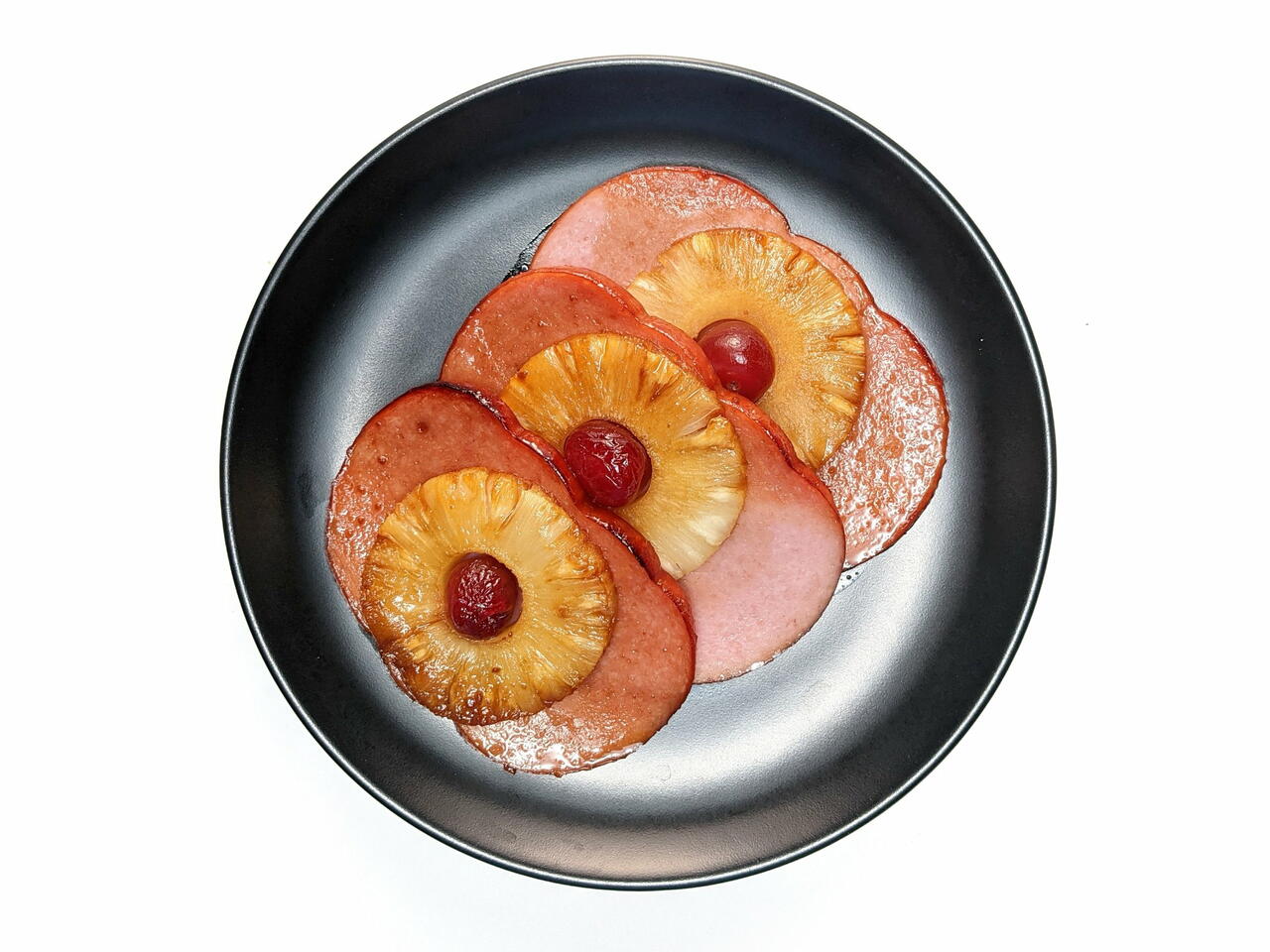 6 portions
65m
A time machine on a plate. This kind of cooking fell out of favor long ago, but it exemplifies a kind of whimsical ridiculousness that just feels right for Easter. Not to mention, unless you're planning a large gathering, this is a lot quicker and simpler than roasting a whole ham.
What you will need
2 1/2 lb Boneless Cooked Ham
20 oz. Canned Sliced Pineapple
10 oz. Maraschino Cherries
1/2 cup Brown Sugar
2 Tbsp Apple Juice
2 tsp Dijon
(Nutritional facts 177 calories, 5.1 g fat, 16.77 g carbohydrates, 15.86 g protein, 50 mg cholesterol, 36 mg sodium)
How to cook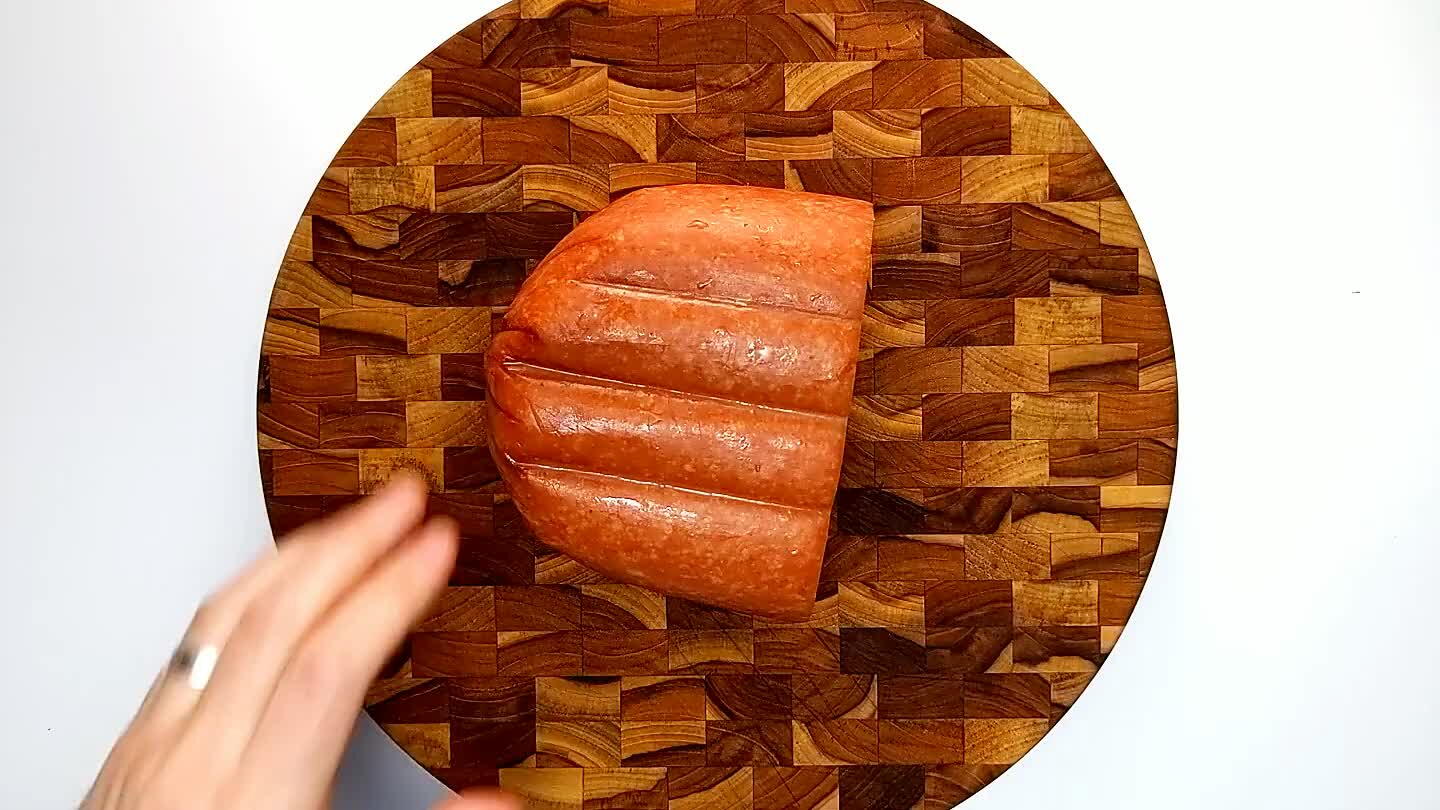 Slice the ham to about 1/4" thick.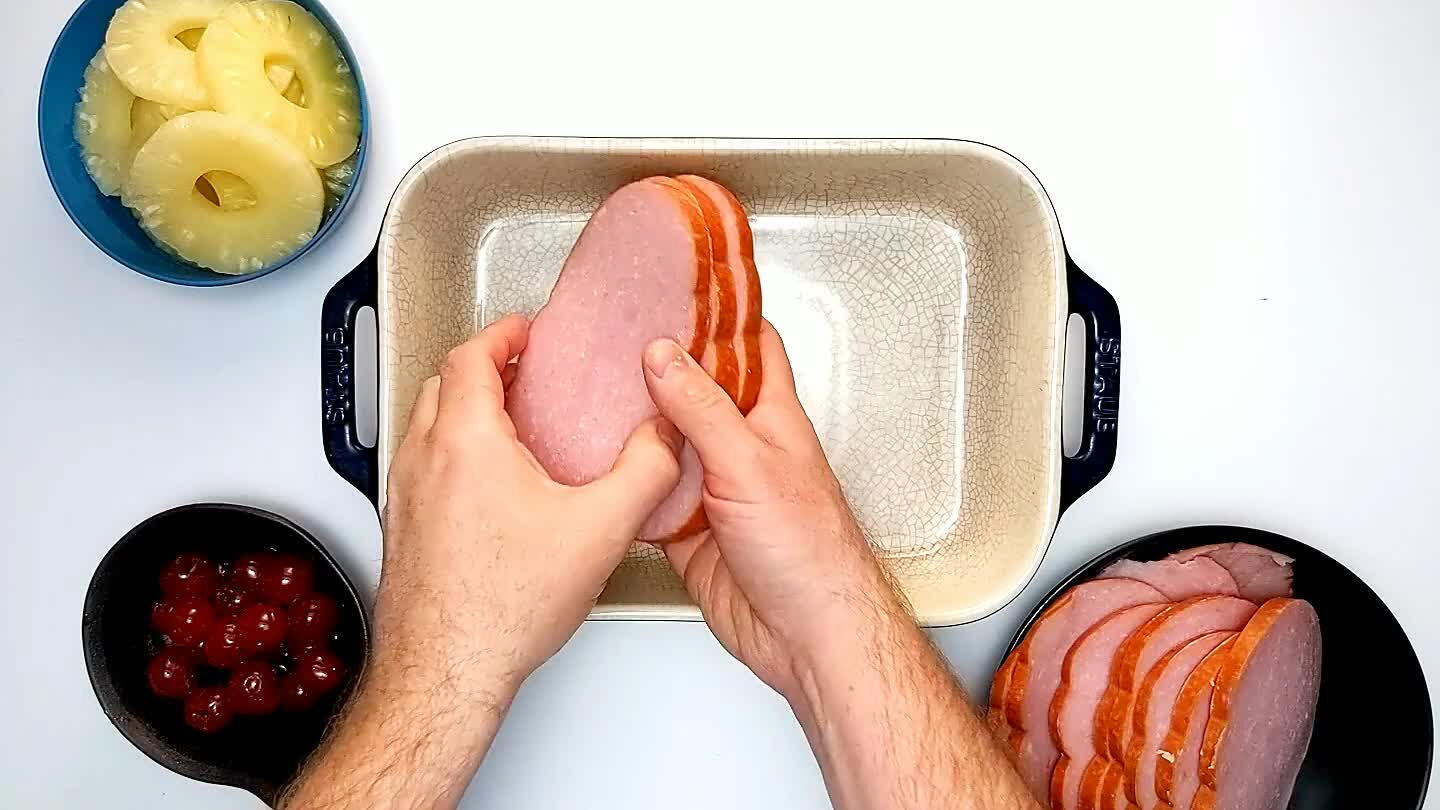 Fan the ham slices out to evenly cover the bottom of a casserole dish.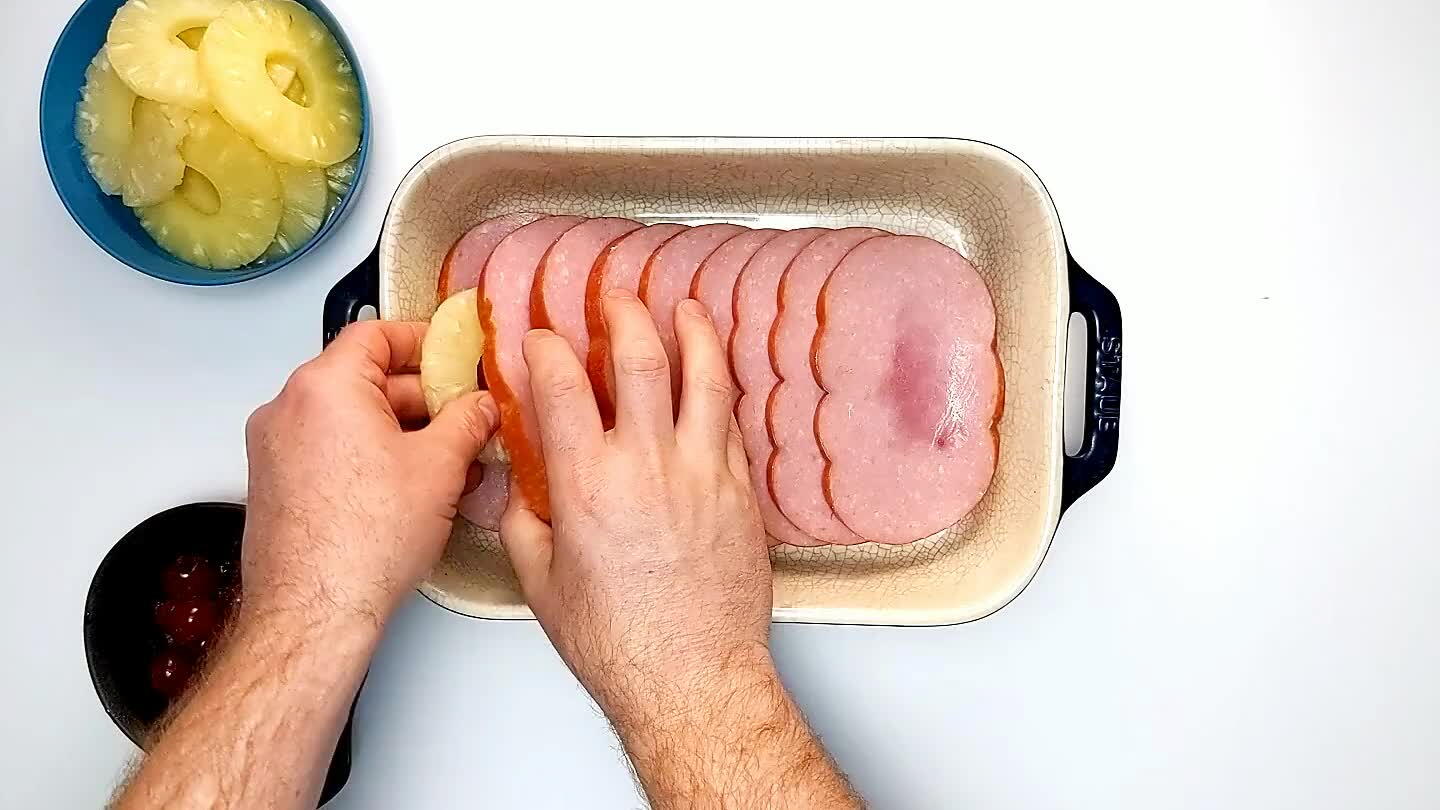 Slide a slice of pineapple between each of the ham slices.
Pop a maraschino cherry into the hole of each pineapple slice.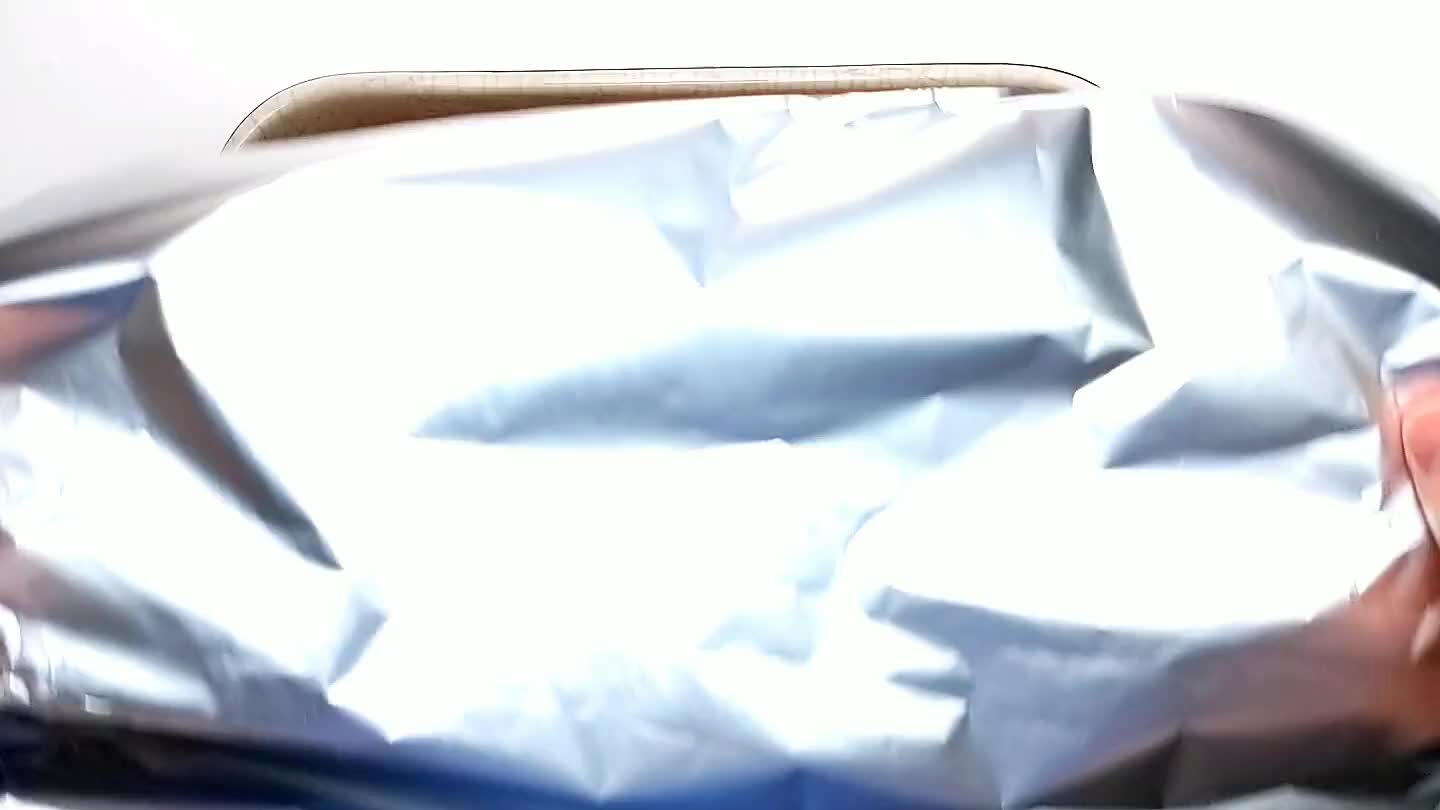 Cover the baking dish with aluminum foil and bake for about 20 minutes.
Meanwhile, place the brown sugar in a small mixing bowl.
Add the apple juice.
Add the dijon and mix well.
After that 20 minutes in the oven, remove the baking dish and discard the tin foil. Smother the ham slices in glaze.
Roast, uncovered, for another 20 minutes.