Gluten Free Pesto and Cherry Tomato Pizza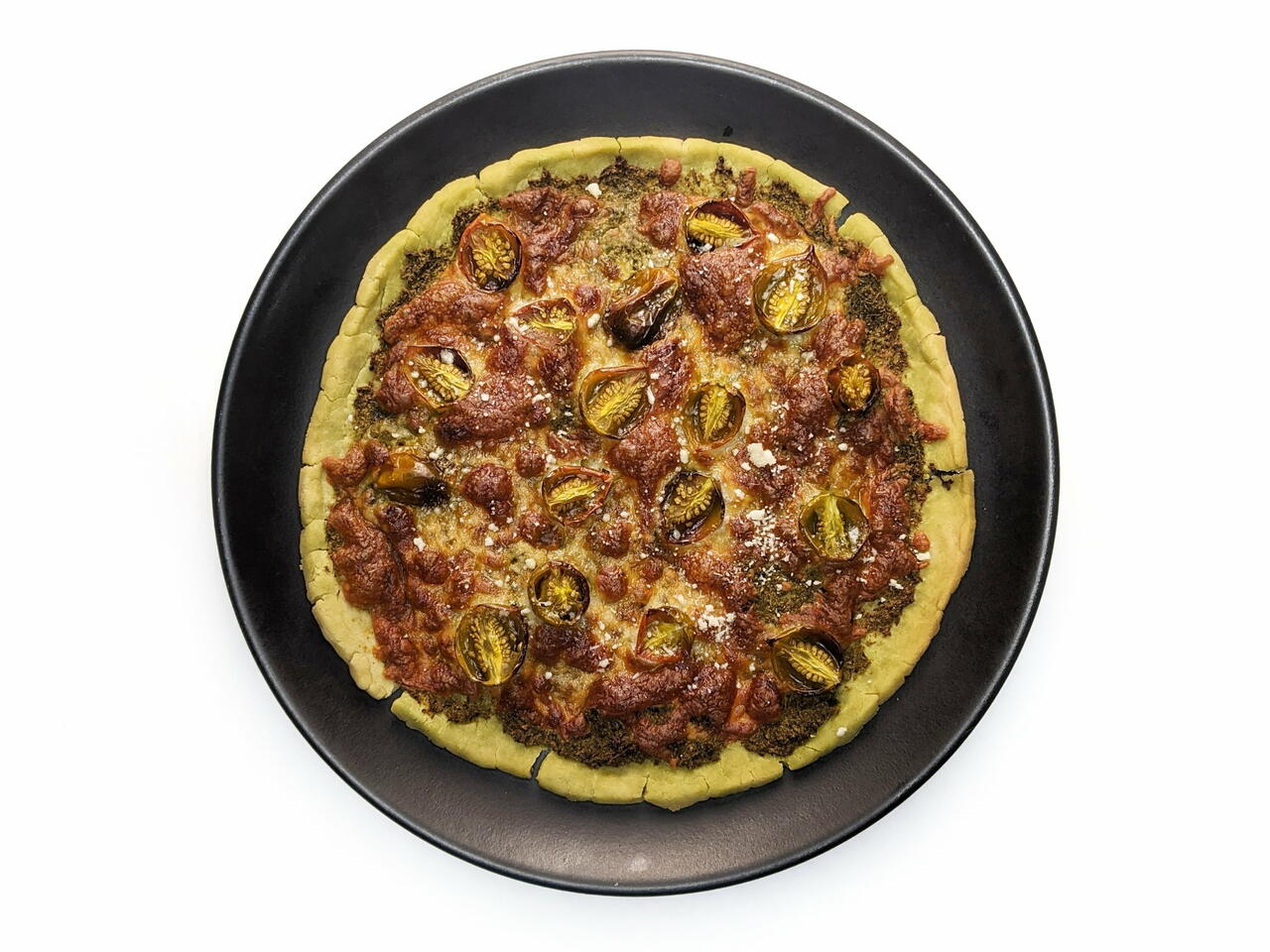 Recipe video made by Ryan
Published on 10/19/2020, viewed by 146
2 portions
40m
There are a number of gluten-free pizza crust mixes, all with similar instructions. You'll have to experiment to find the one you like. Whatever the dough, pesto and sweet cherry tomatoes make for a great topping.
What you will need
Gluten Free Pizza Dough Mix
1/2 cup Water
1 Tbsp White Vinegar
2 Tbsp Canola Oil
6 oz. Cherry Tomatoes
5 oz. Pesto
5 oz. Shredded Mozzarella
(Nutritional facts 217 calories, 19.48 g fat, 3.29 g carbohydrates, 7.46 g protein, 14 mg cholesterol, 359 mg sodium)
How to cook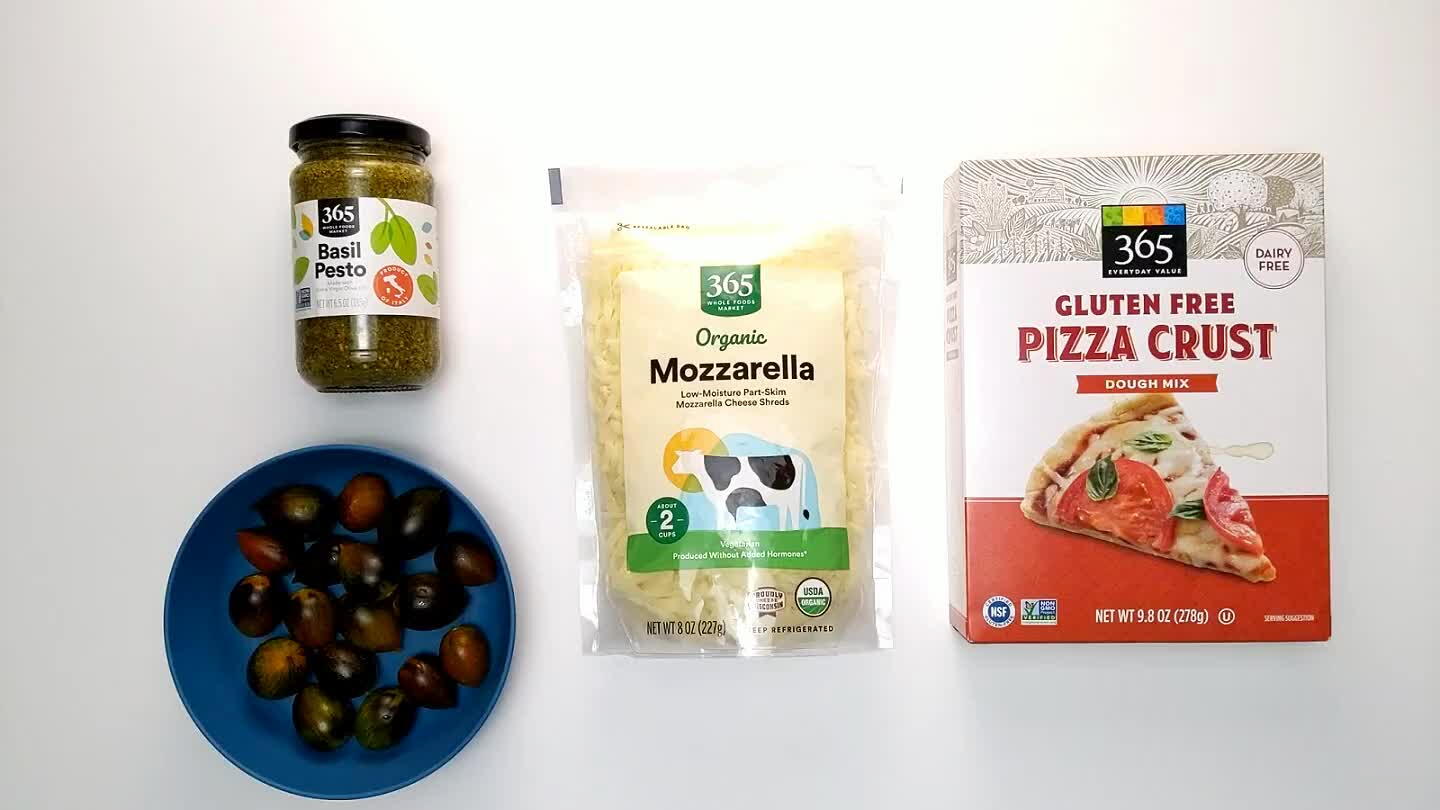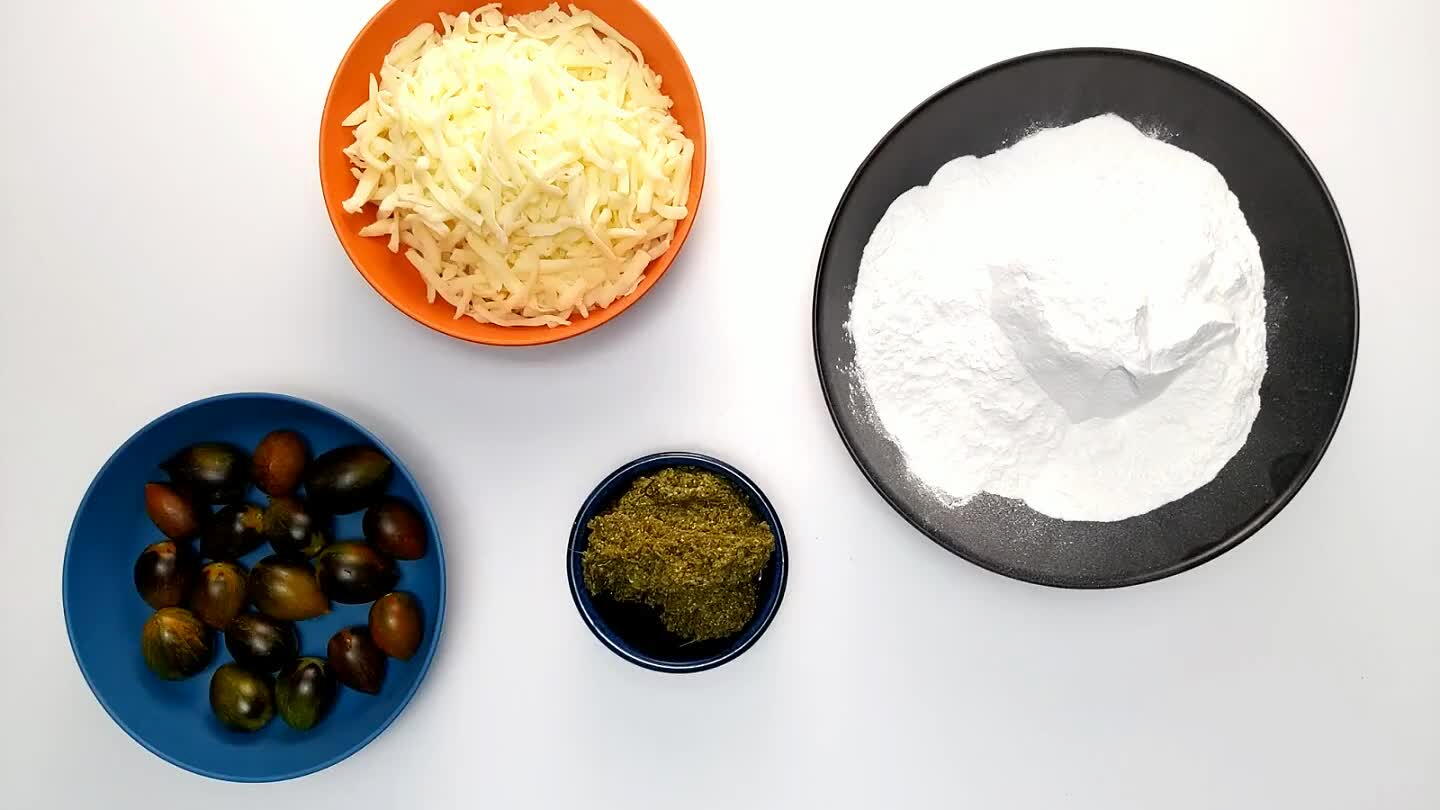 Following the directions for the gluten free pizza dough, place the water in a large mixing bowl.
Add the vinegar.
Whisk in the oil.
Add the pizza crust mix. Mix until a dough forms. This won't be elastic like traditional pizza dough, but it should come together in a ball. Divide into 2 evenly sized balls of dough.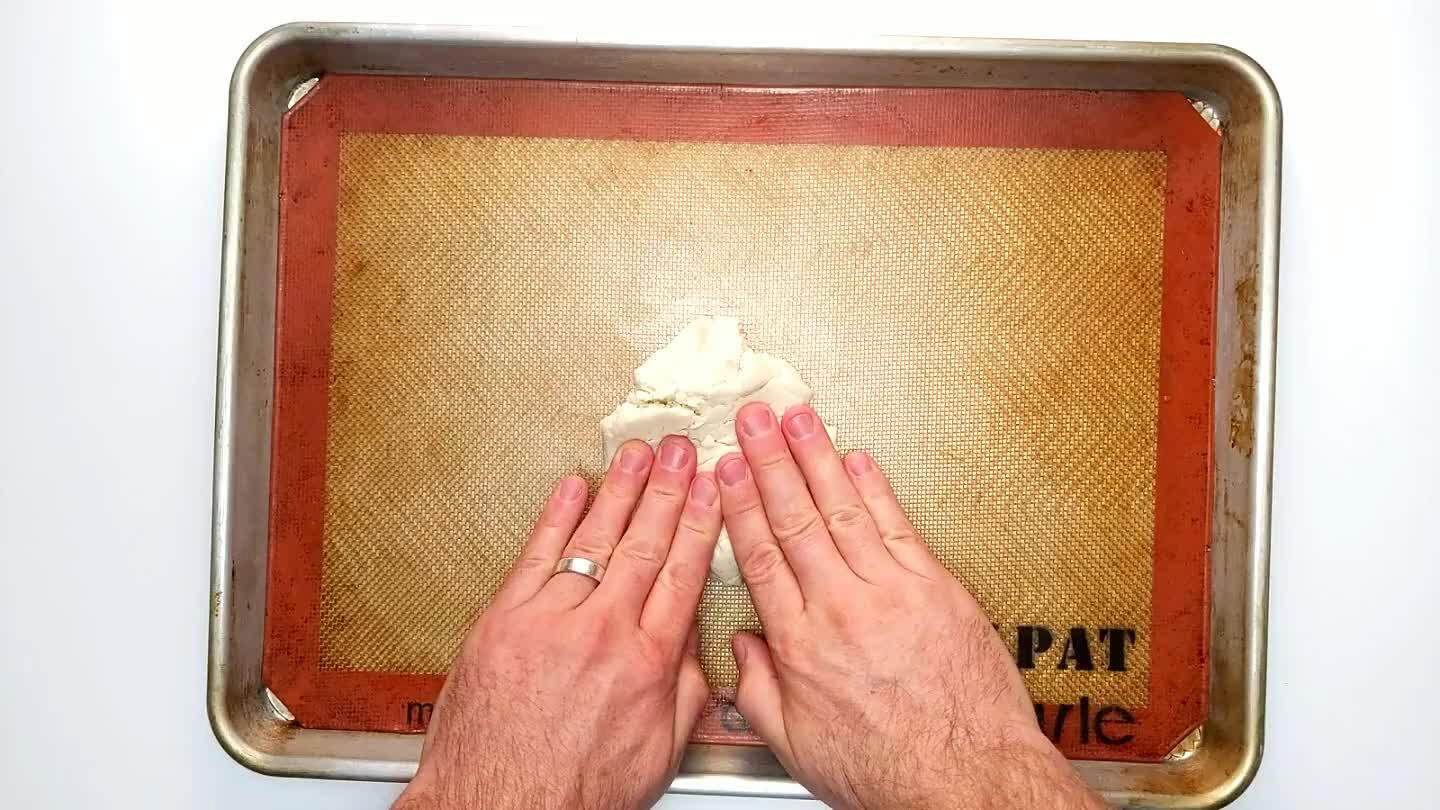 Press each dough out into an 8" round disk. I find it helpful to use one hand to press out the dough and the other to guide the shape. Pressing the dough smooth and flat and pushing the edges into the curved pinky of the opposite hand.
Top with about half of the pesto.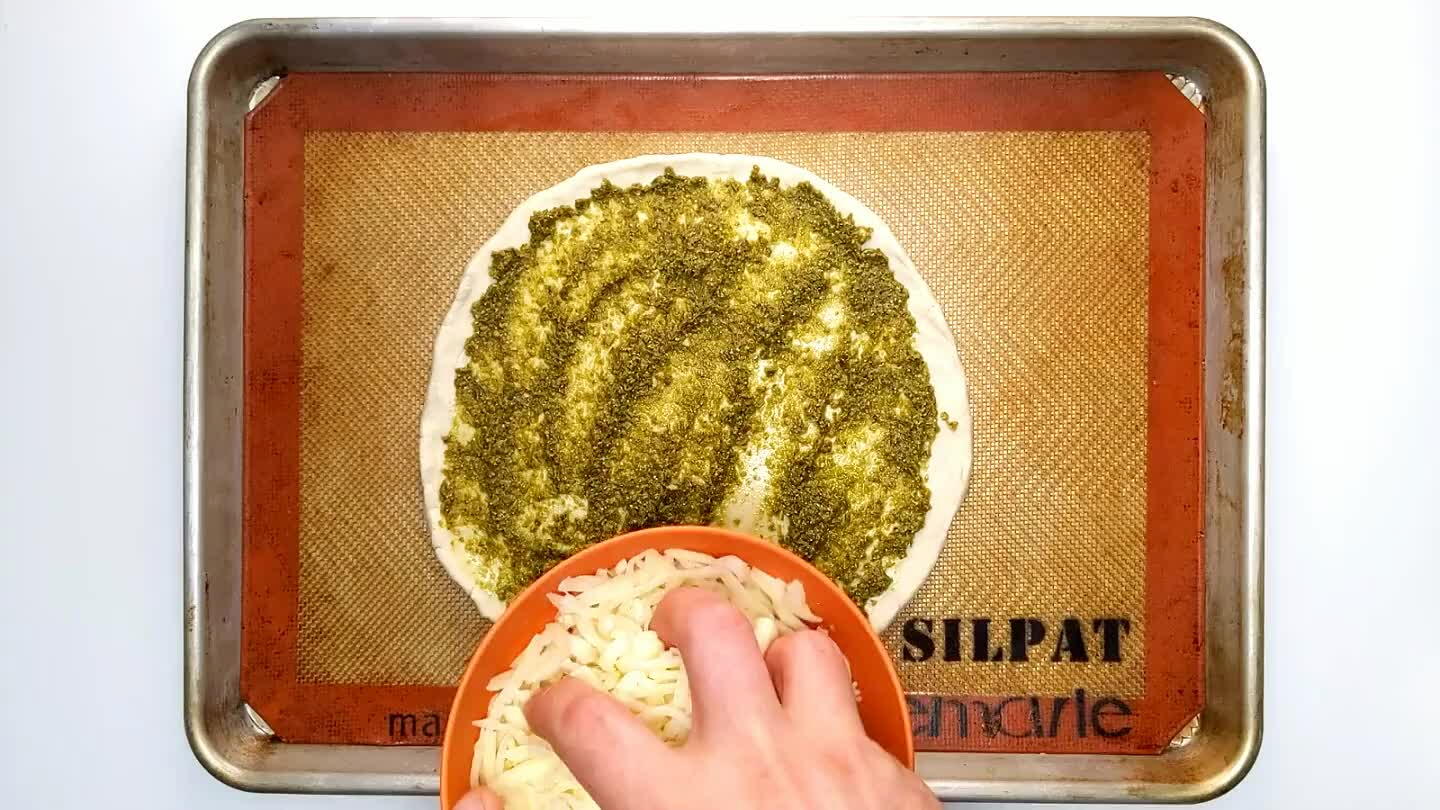 Add half of the mozzarella.
Top with half of the sliced tomatoes.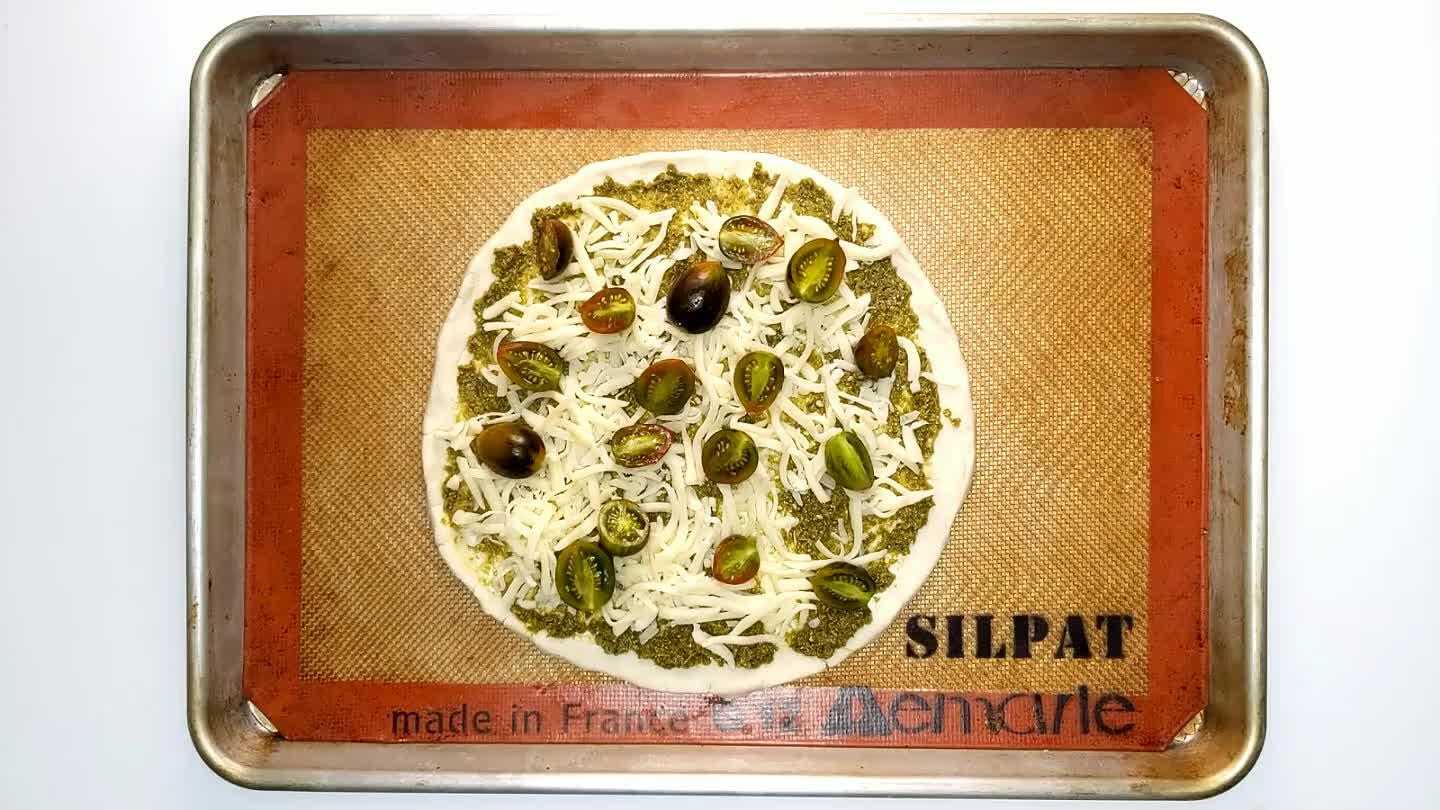 Bake for about 25 minutes, until dough is firm and cheese is melted.
Comments