Grape and Candied Walnut Salad with Shaved Parmesan
and Strawberry Balsamic Dressing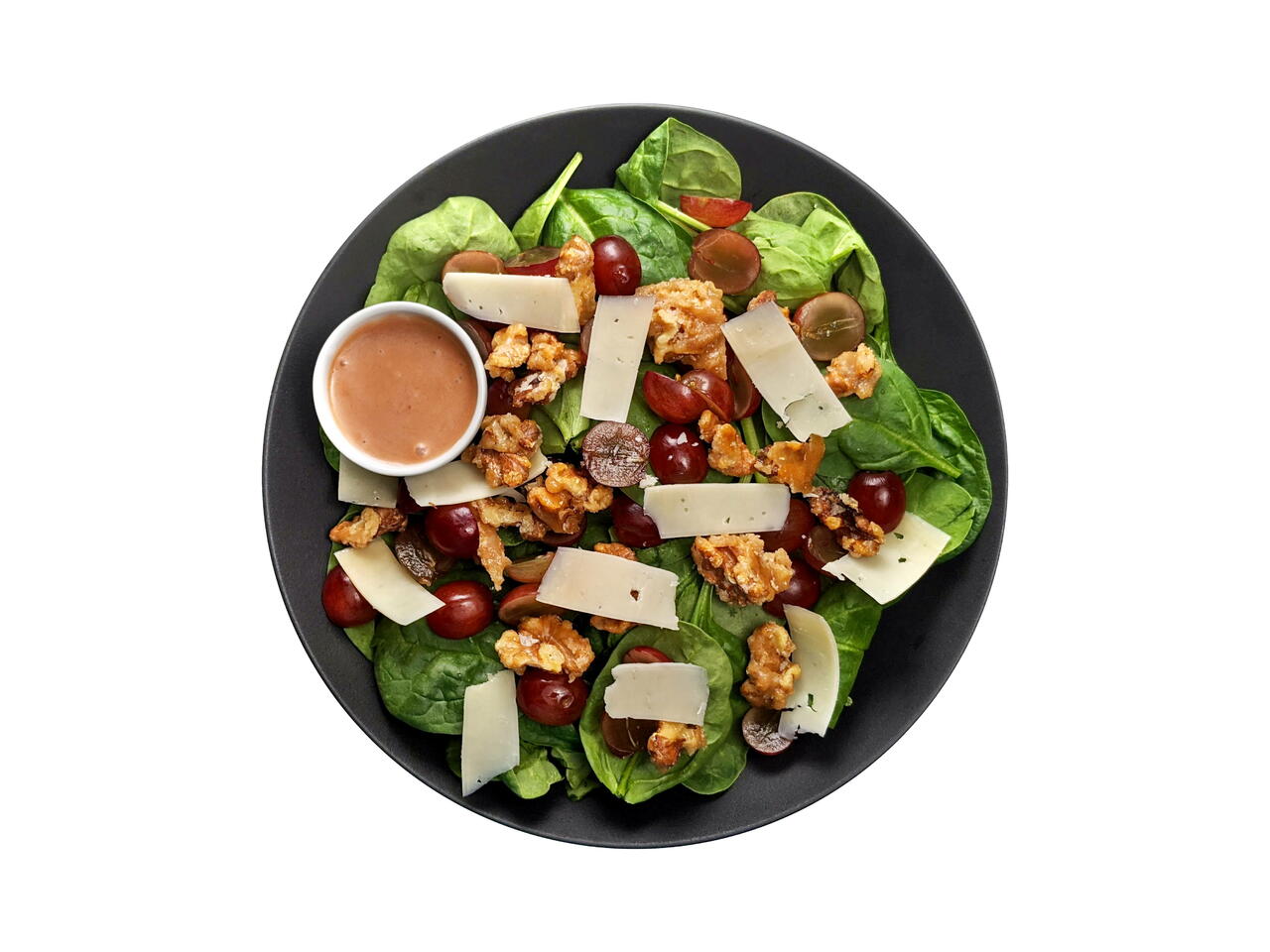 4 portions
30m
This salad brings so many fresh flavors with the juicy grapes, fresh shaved parmesan, and strawberry dressing.
What you will need
5 oz Washed Spinach
2 cups Red Grapes
2 oz Parmesan Cheese Wedge
1/2 CUP CANDIED WALNUTS:
1 Tbsp Salted Butter
1/4 cup Sugar
1 cup Walnuts
STRAWBERRY BALSAMIC:
1 cup Frozen Strawberries
1/4 cup Balsamic Vinegar
1/2 Shallot
1 tsp Dijon Mustard
1 tsp Honey
1/2 tsp Salt
1/4 tsp Black Pepper
1/2 cup Olive Oil
(Nutritional facts 303 calories, 27.7 g fat, 13 g carbohydrates, 2.5 g protein, 5 mg cholesterol, 158 mg sodium)
How to cook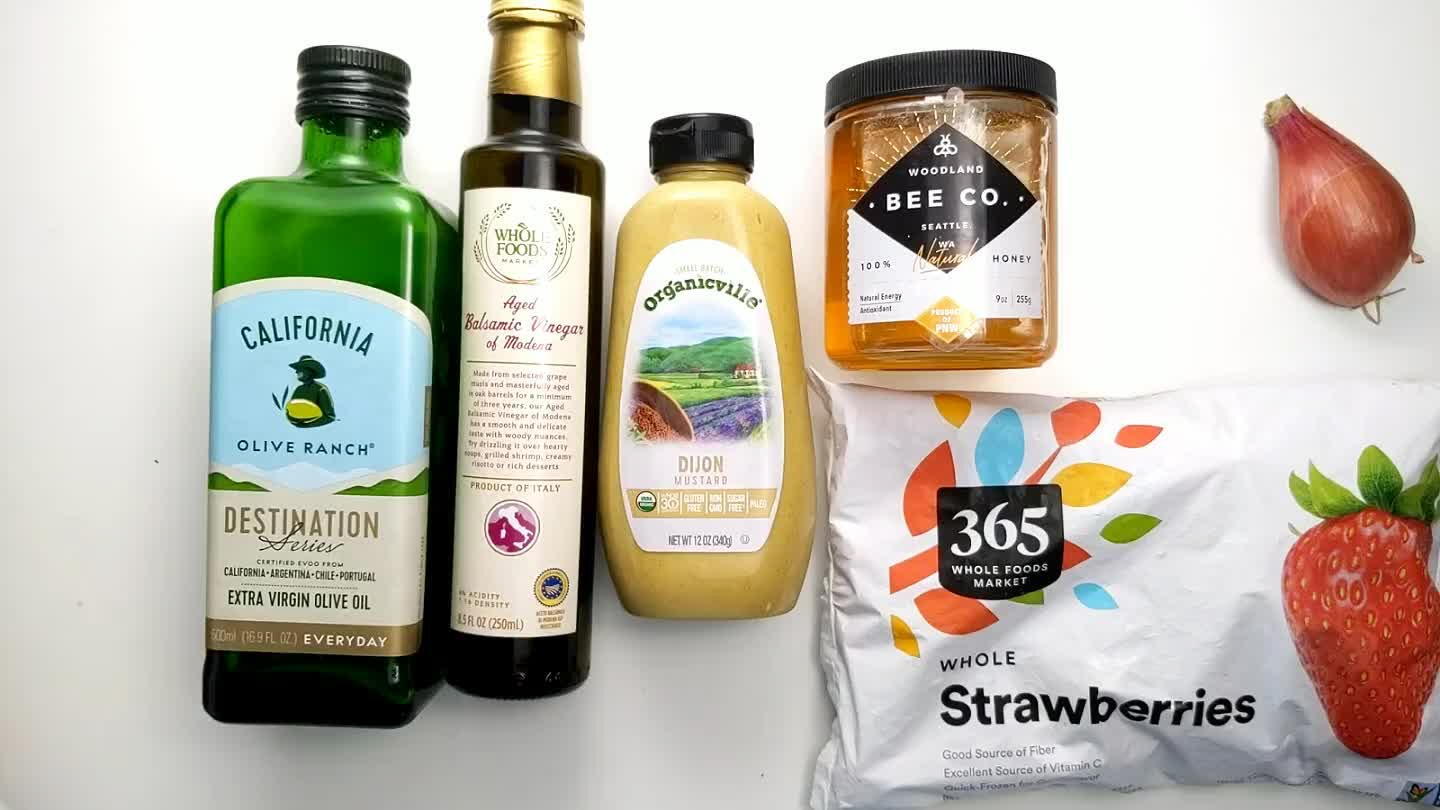 Gather dressing and salad ingredients.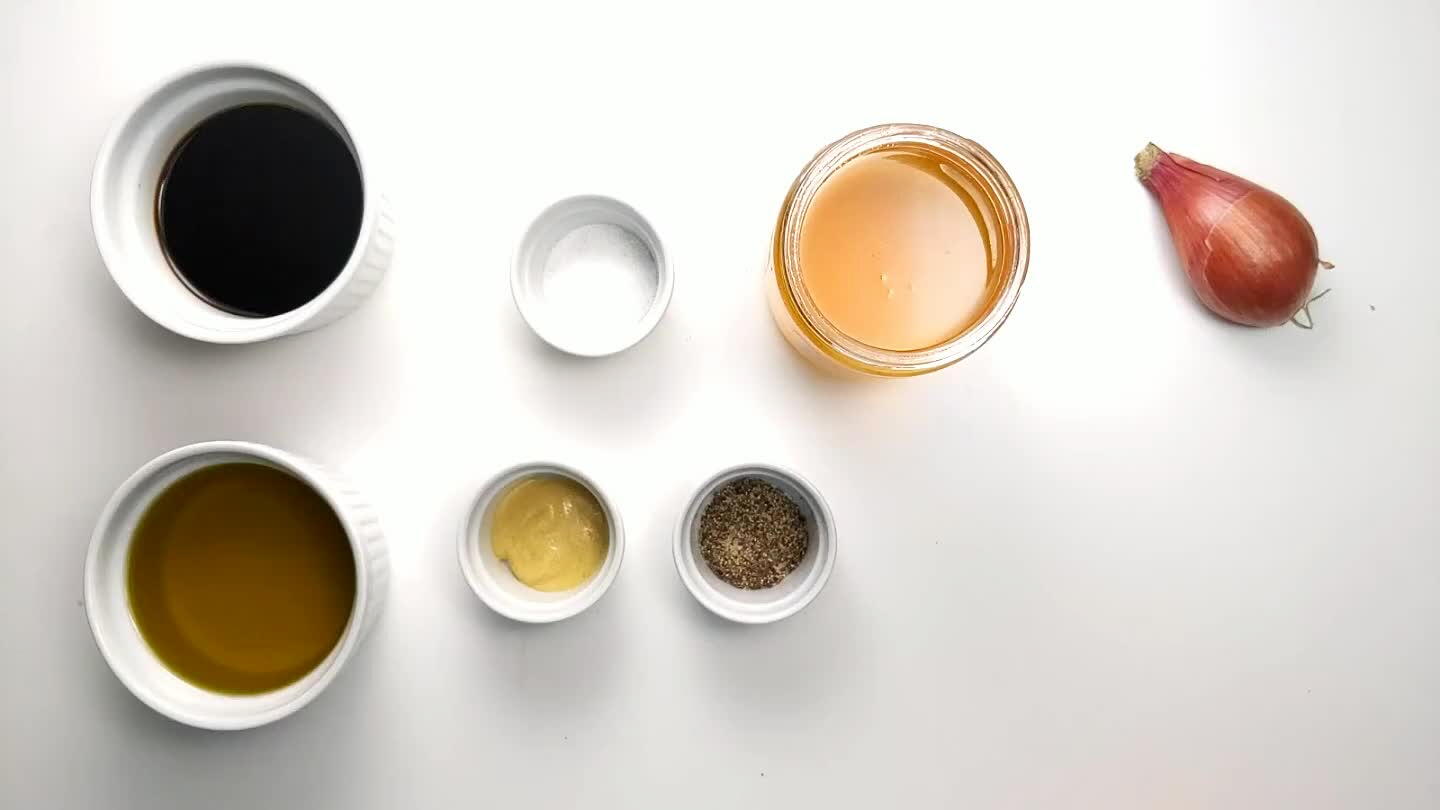 Portion all ingredients.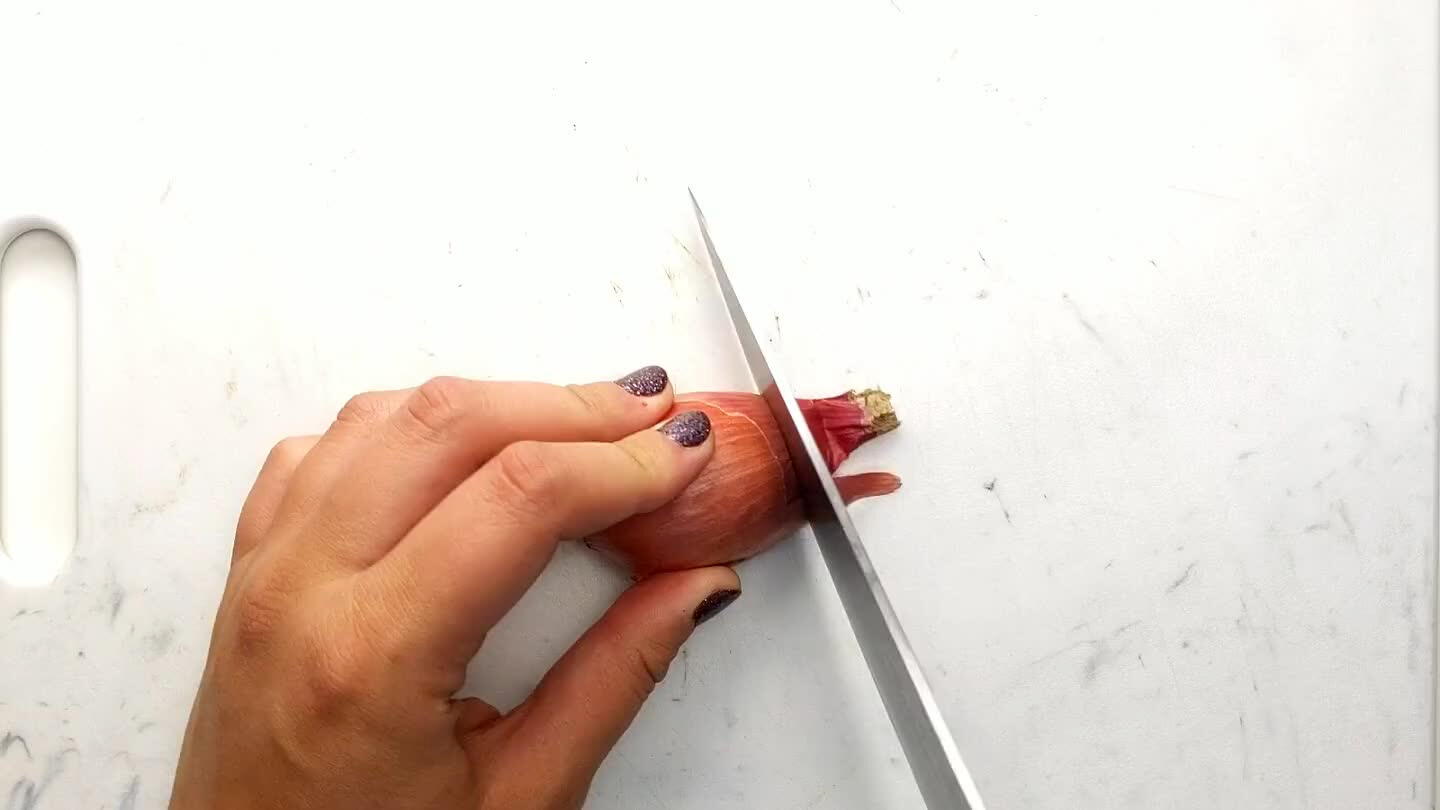 Cut the ends off of the shallot, cut in half, and remove the papery skin.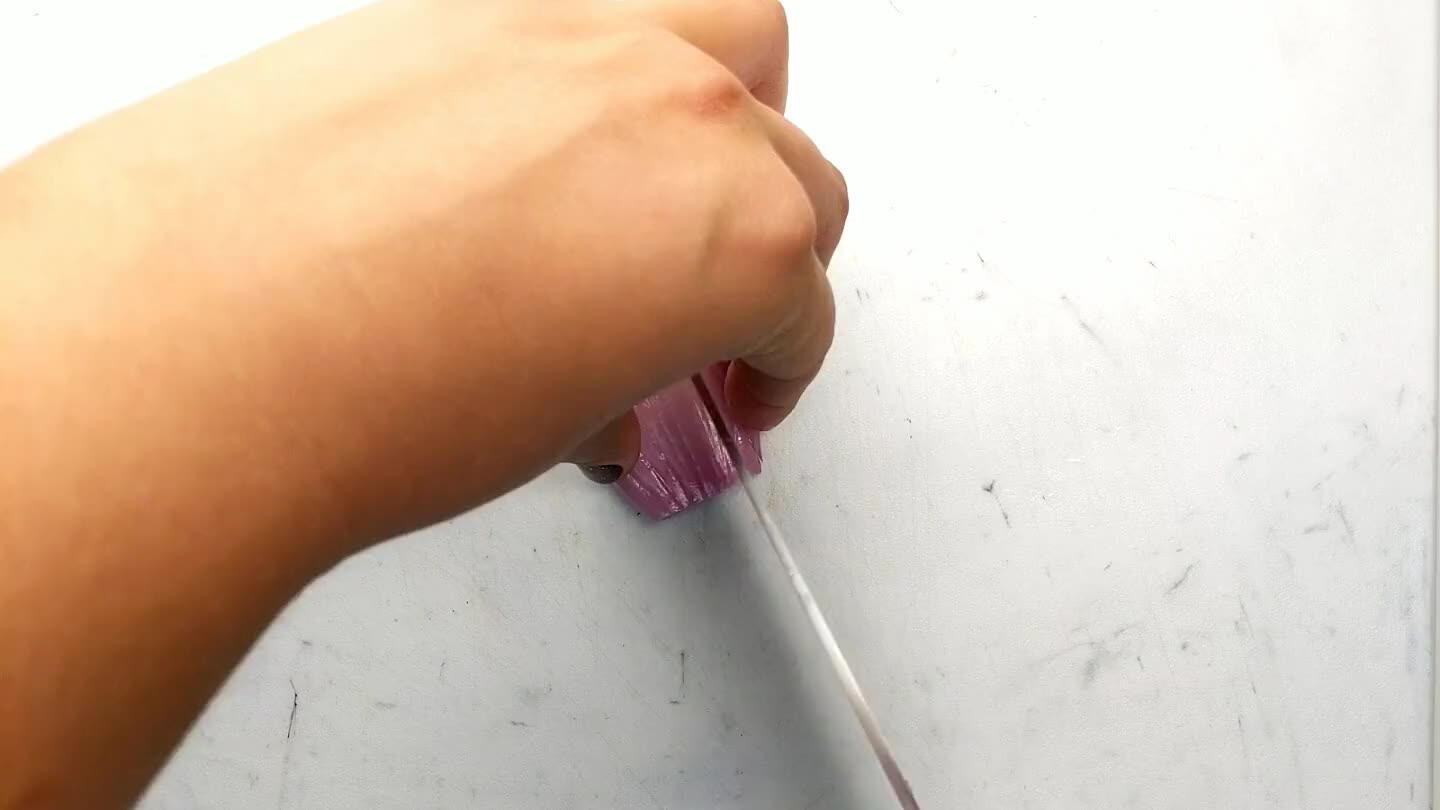 Thinly slice and then mince the shallot.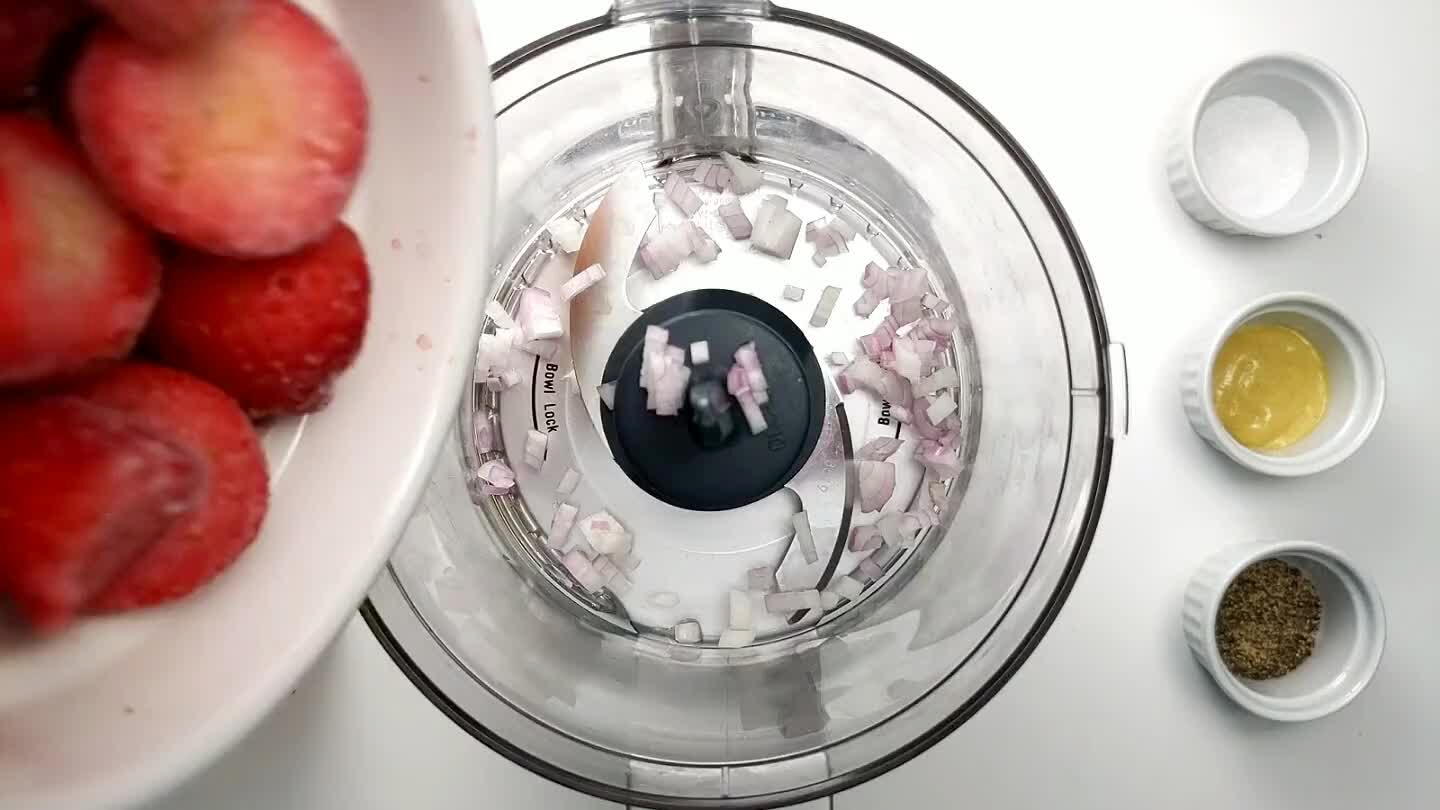 Add the frozen strawberries to a food processor with the minced shallot.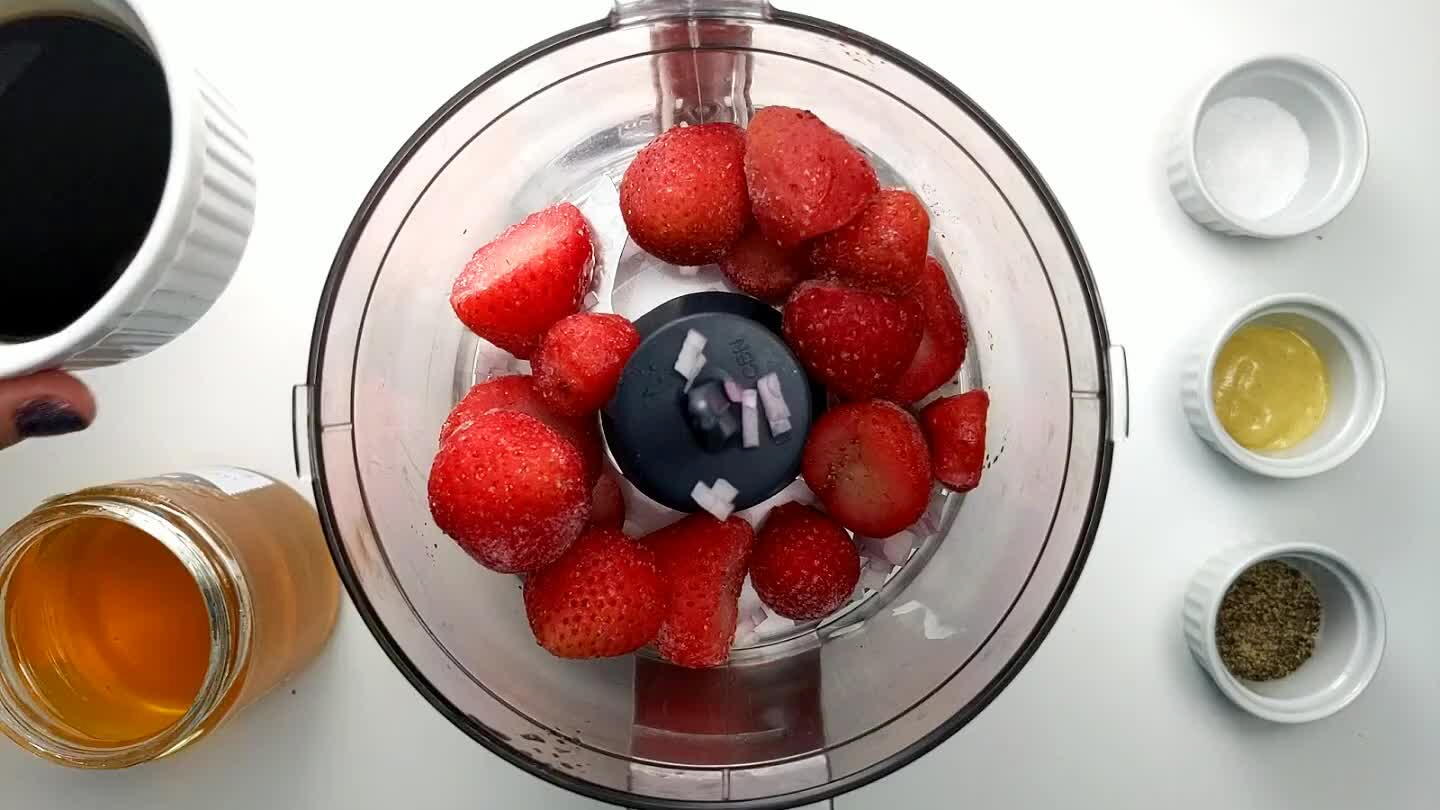 Pour in the balsamic vinegar.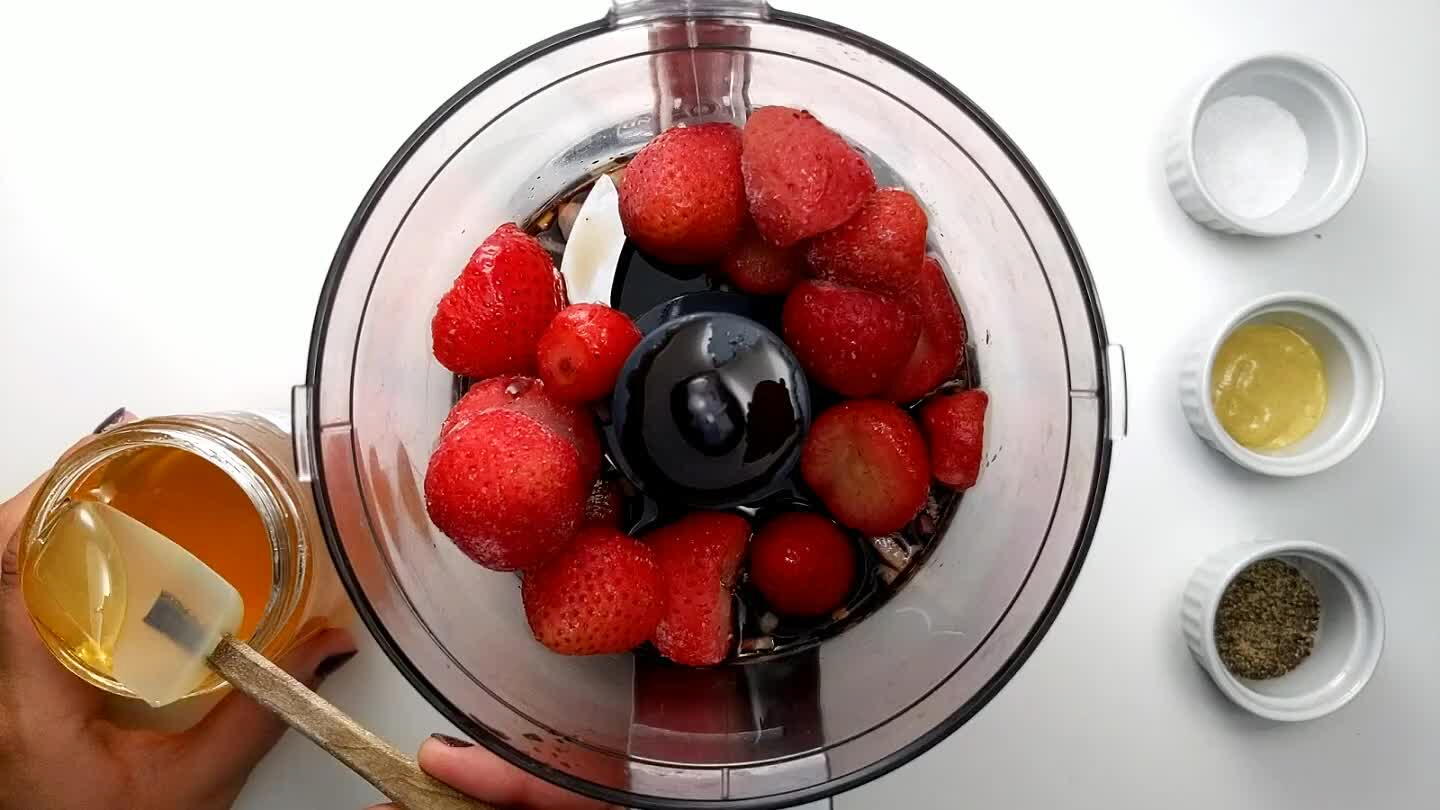 Add the honey.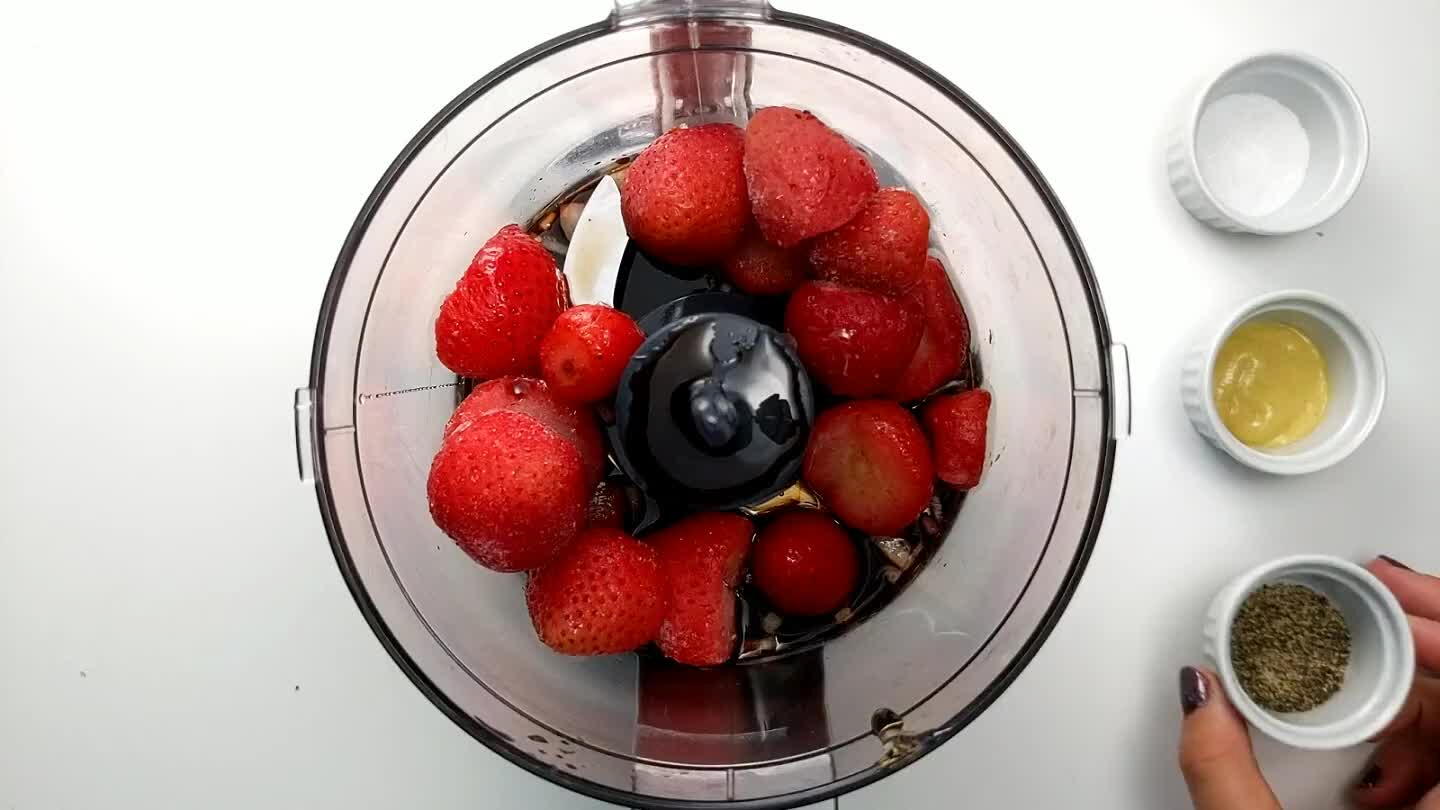 Season with salt and pepper.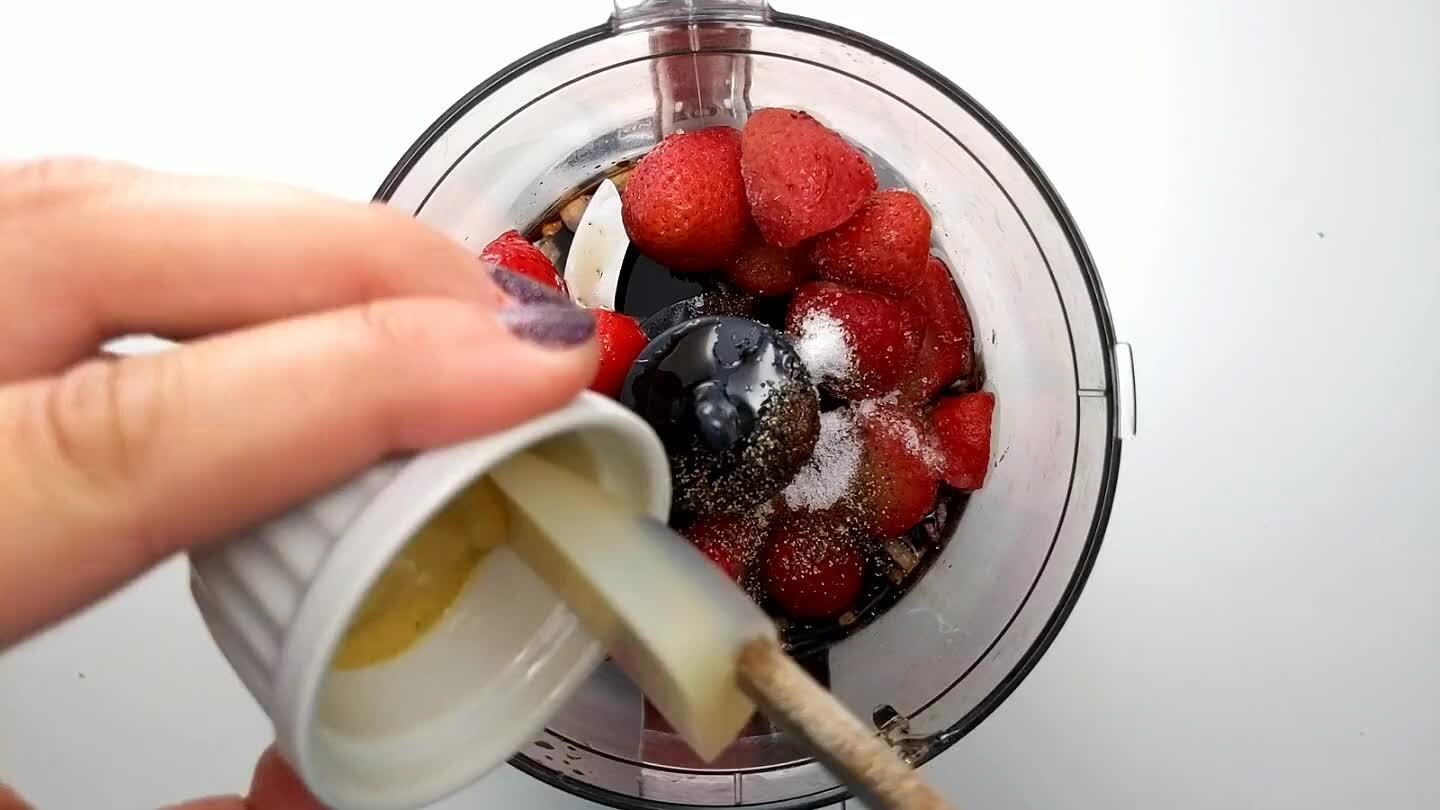 Scoop in the mustard as well.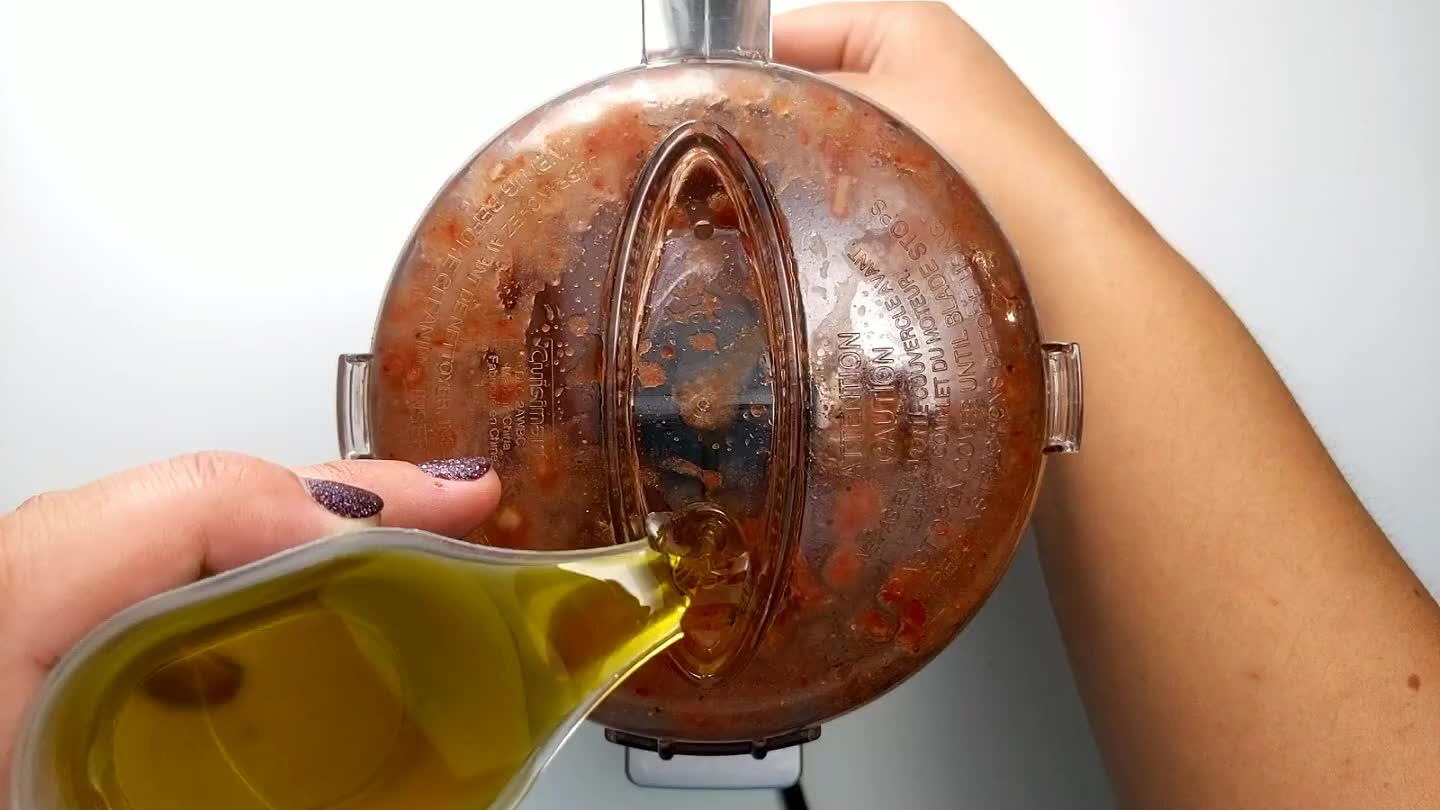 Slowly drizzle in the olive oil as the food processor is running until smooth and emulsified. Set the dressing aside as you prepare the salad.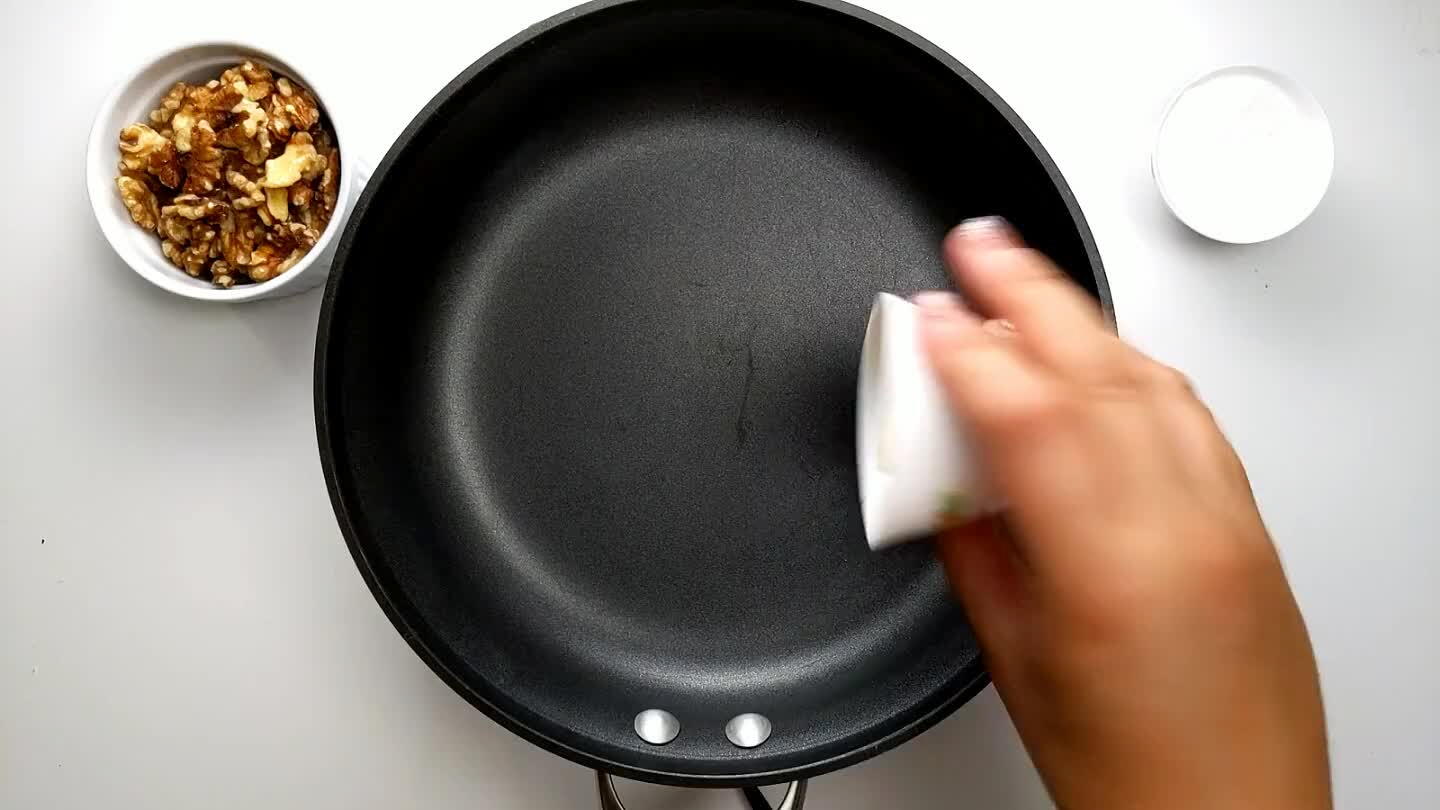 Heat a non-stick skillet to medium-high and add the butter.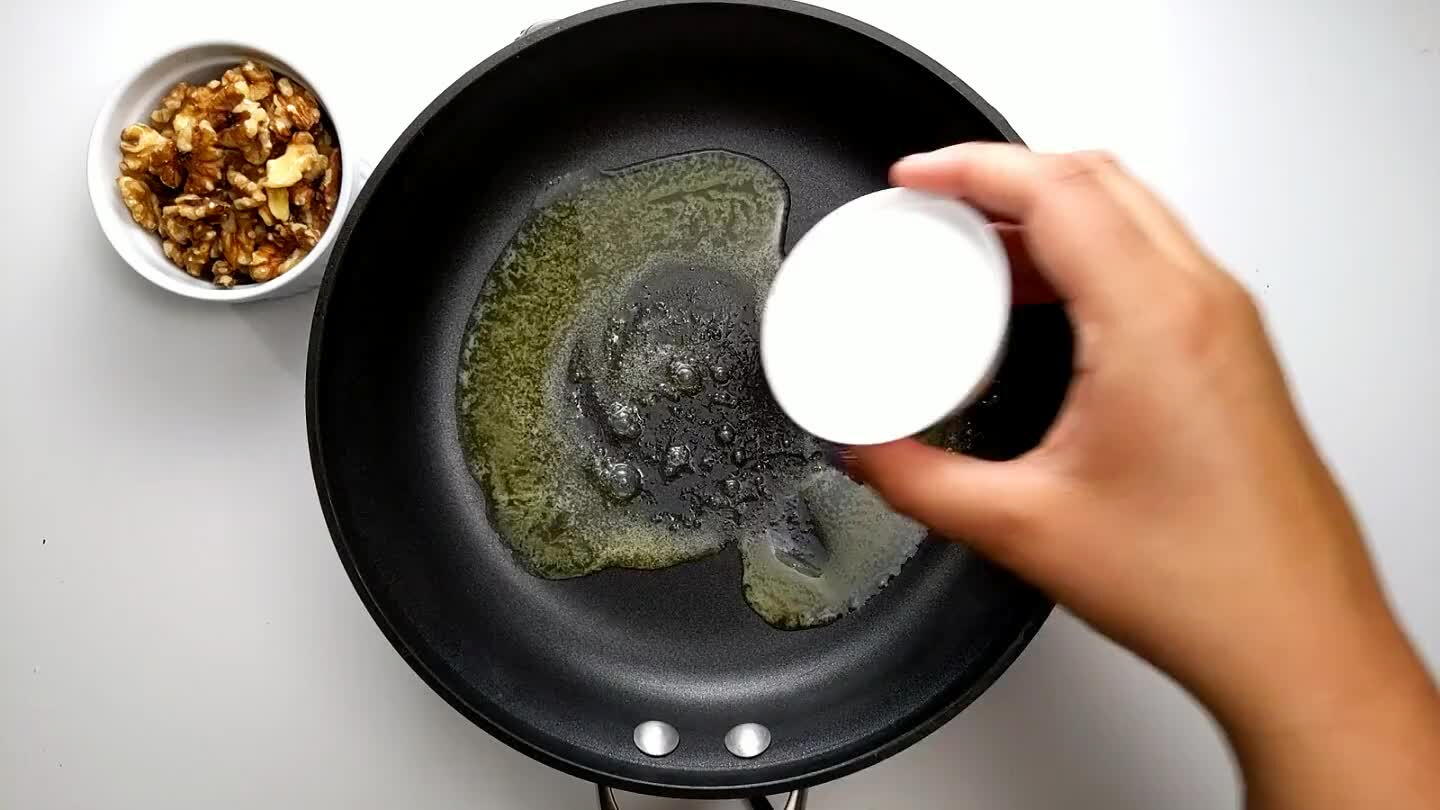 Add the sugar to the pan with the butter.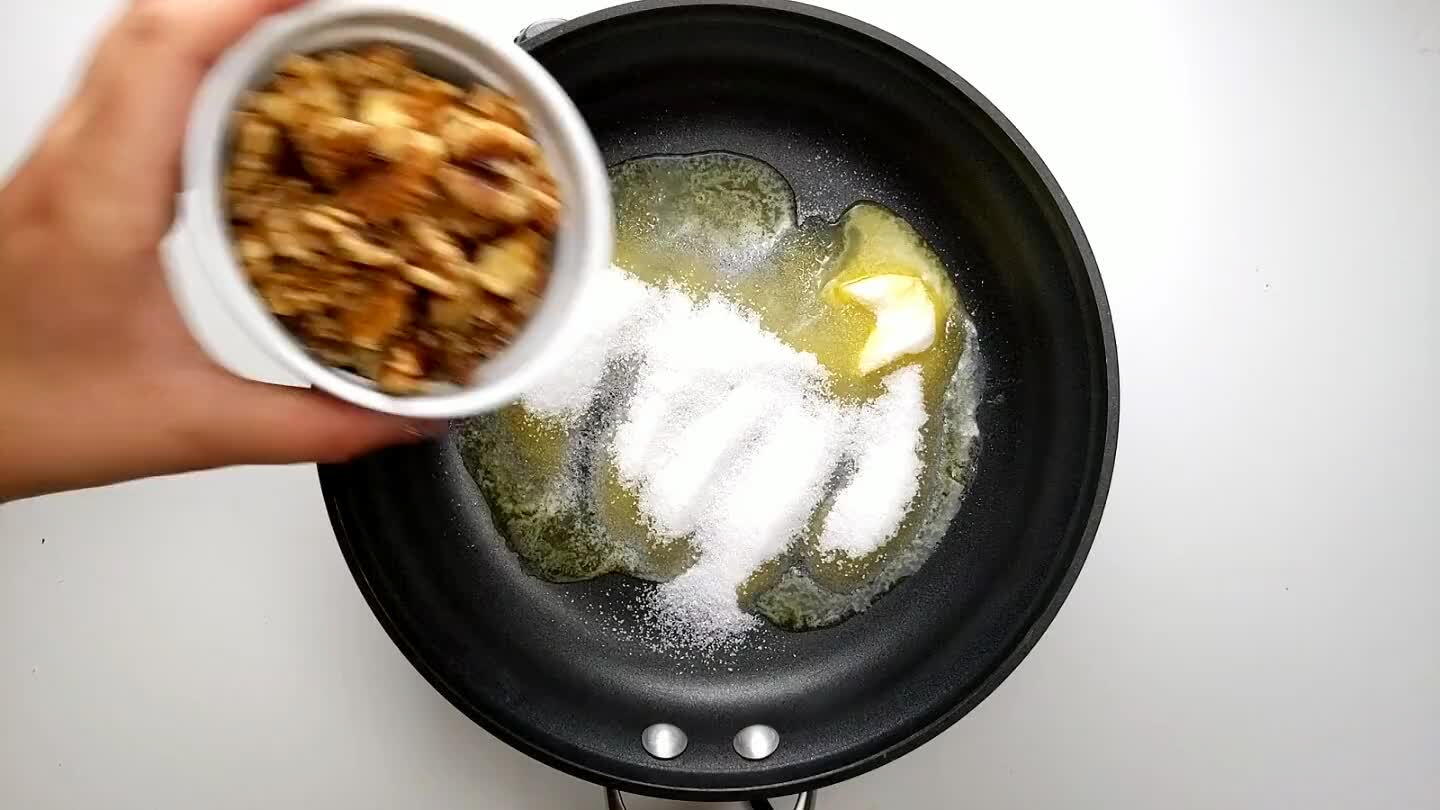 Add the walnuts to the pan.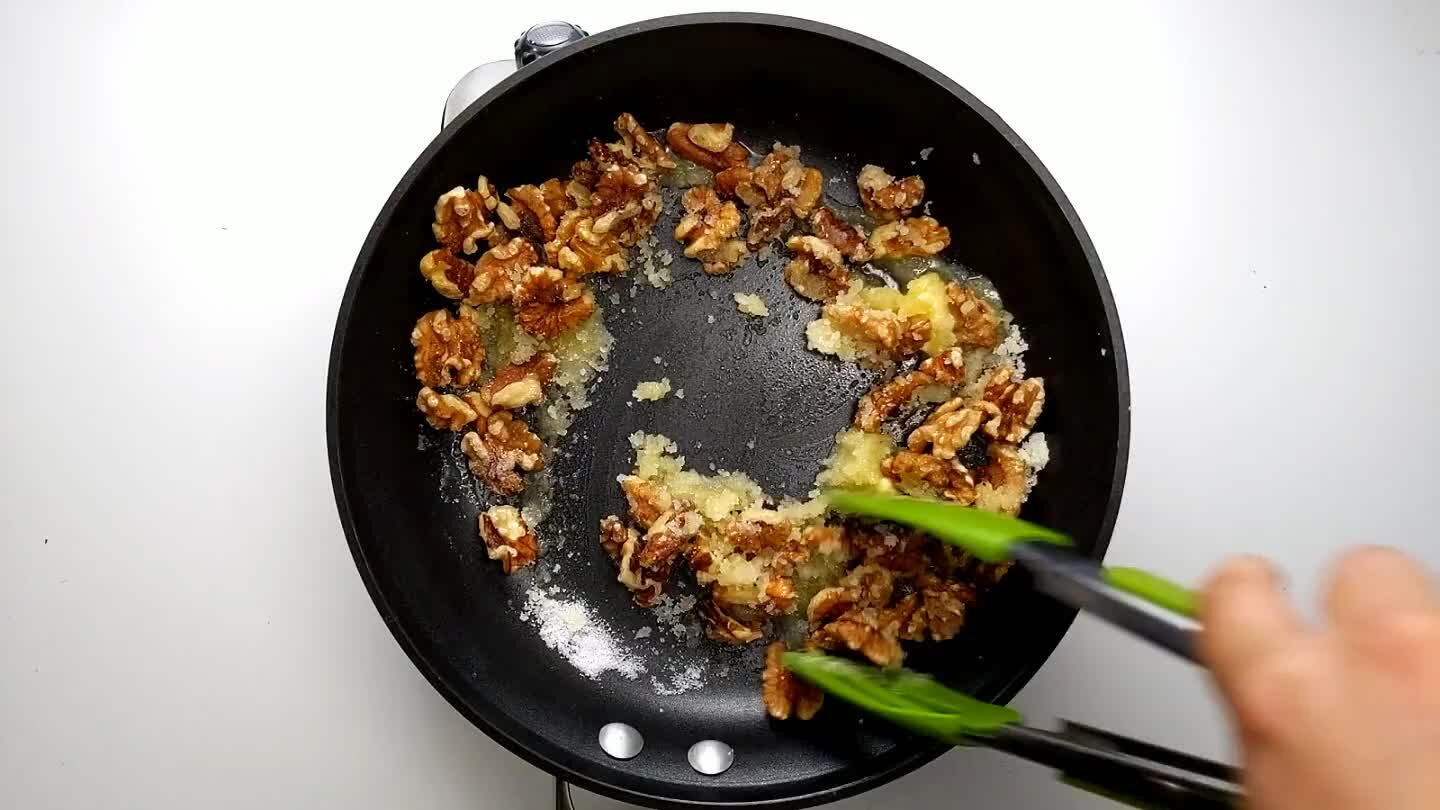 Stir for about 5 minutes until the sugar liquifies and turns light brown. At that point, pour the nuts out onto a baking pan lined with parchment paper and break them apart immediately. Let cool.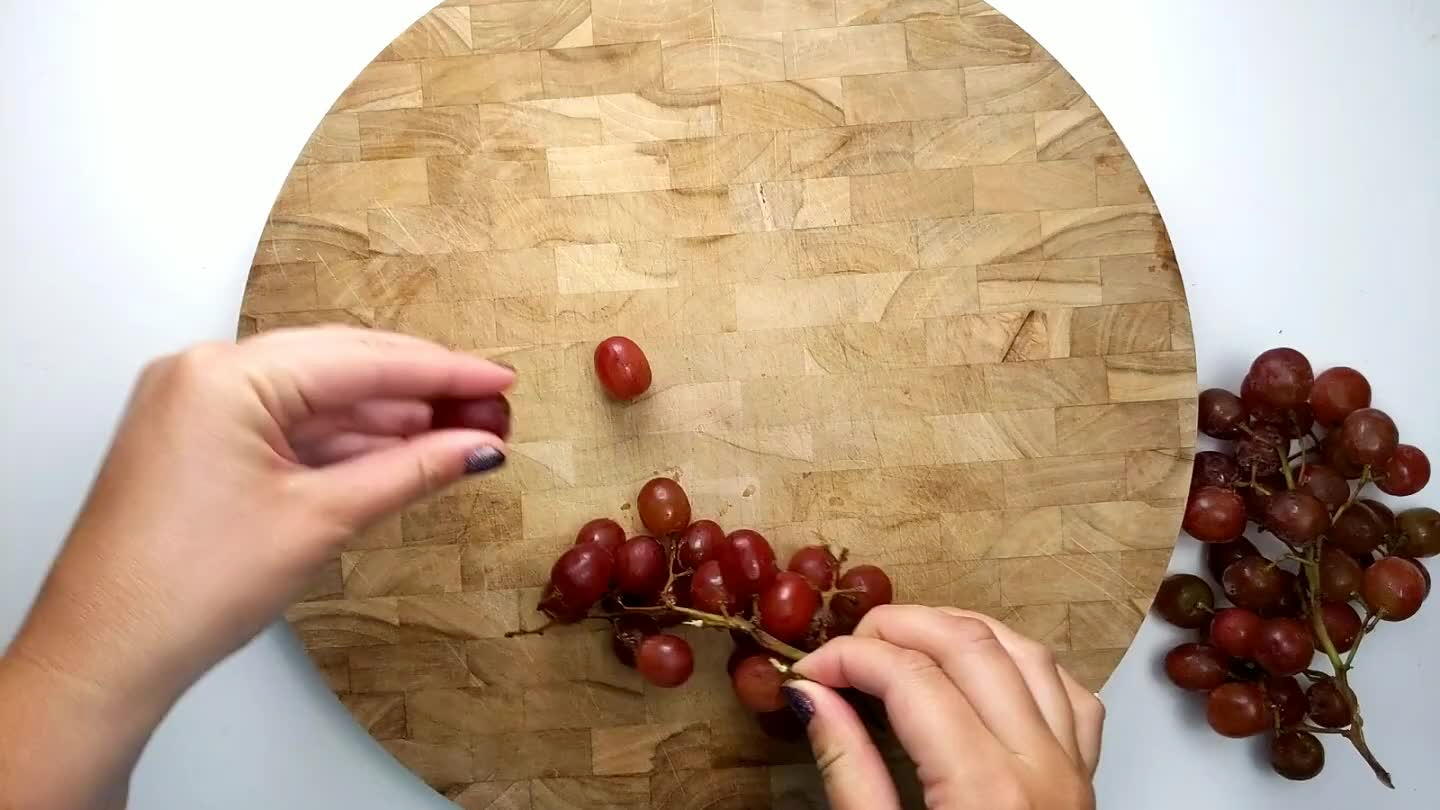 Pick the grapes from the vine and cut in half.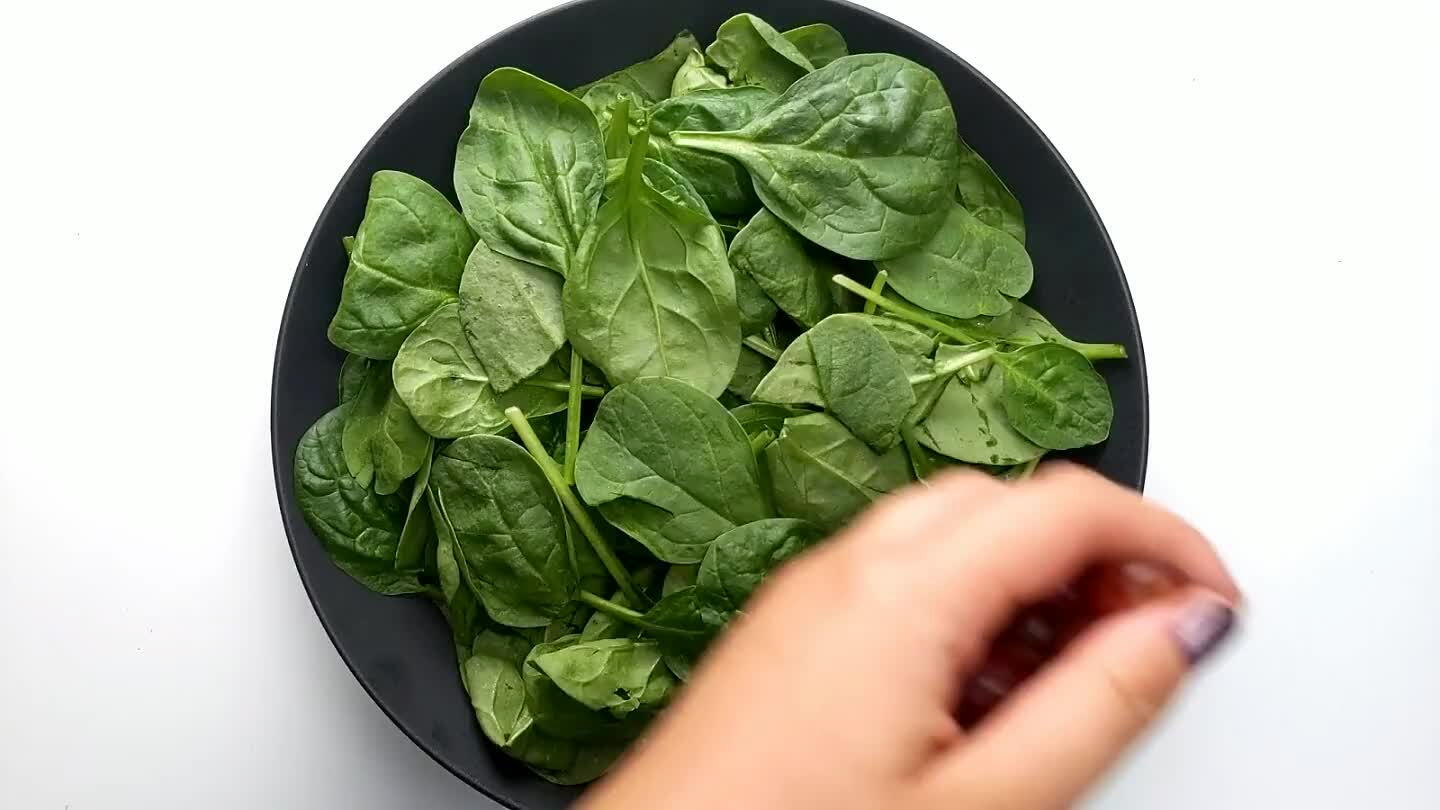 Add the spinach to a bowl and top with the sliced grapes.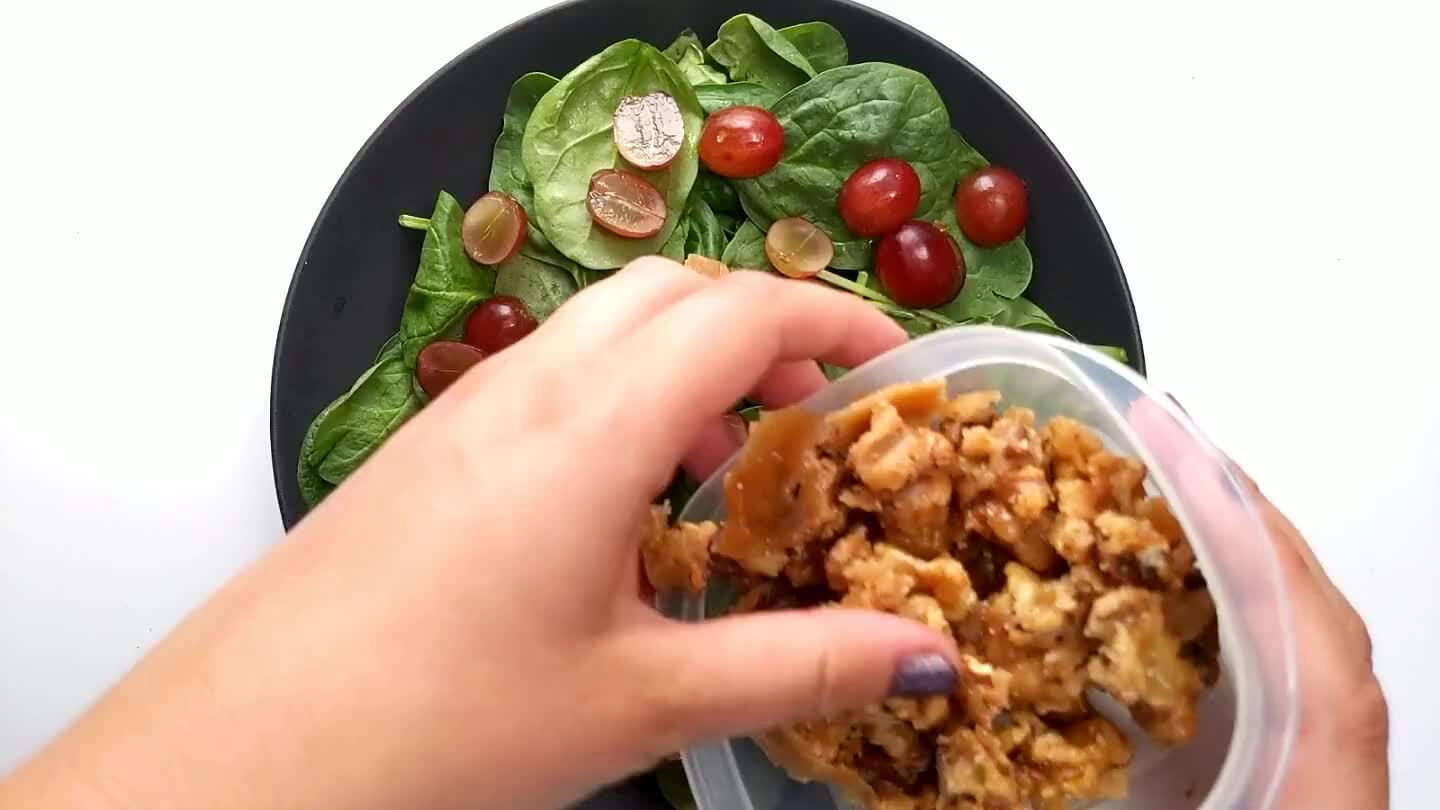 Top the salad with the cooled candied walnuts.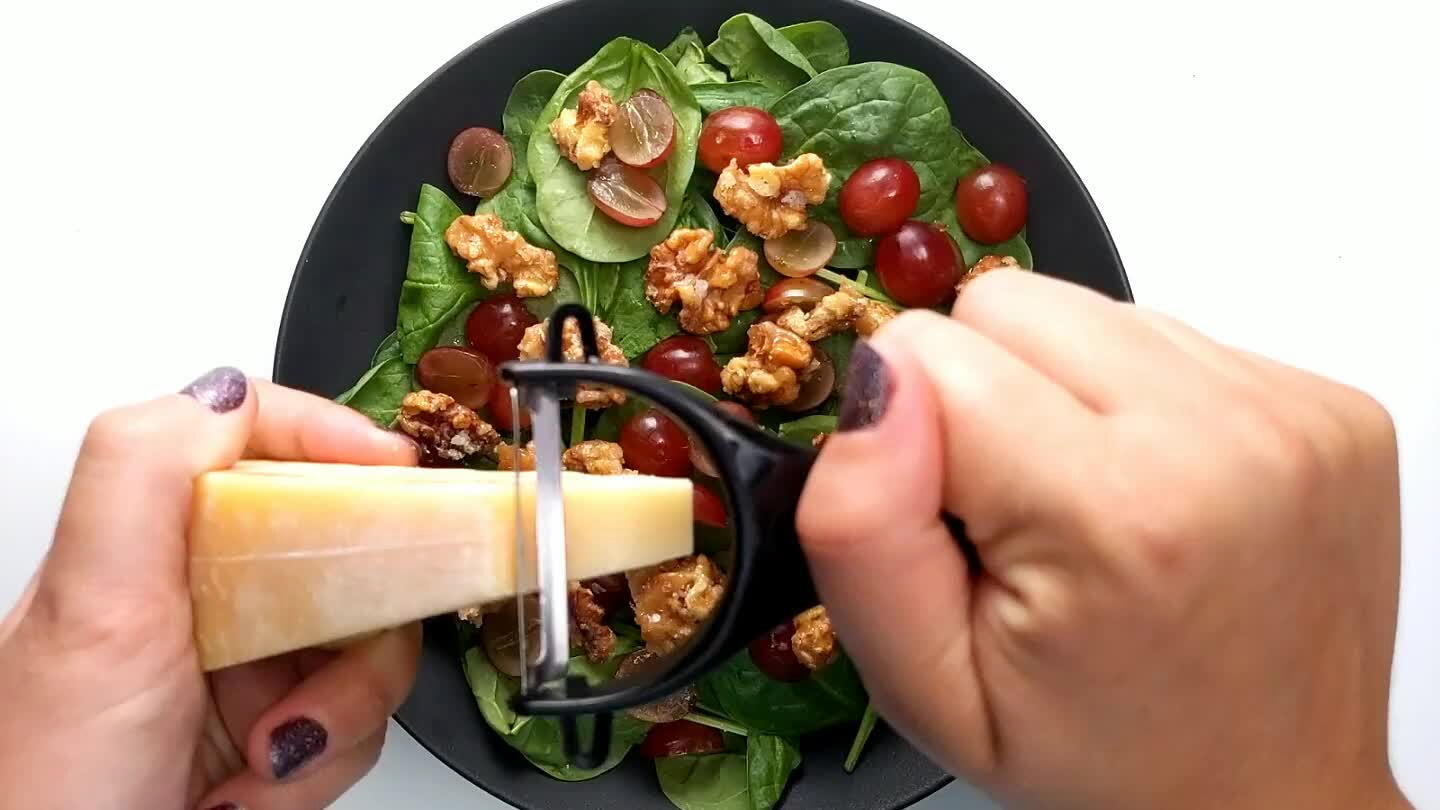 Shave the parmesan with a peeler.