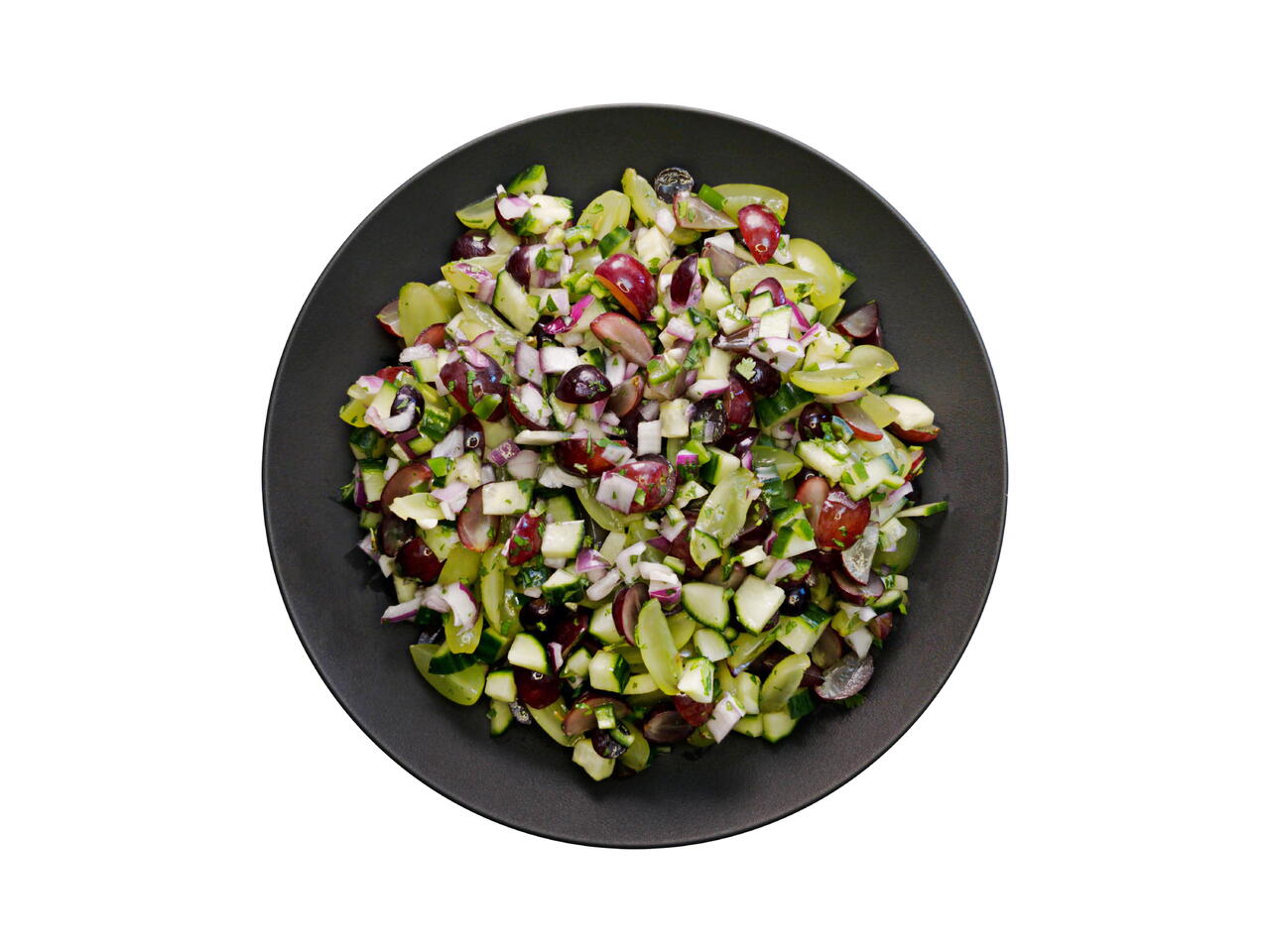 2 portions
15m
Grape salsa is likely something you've never tried before but the sweetness of the grapes and the tang of lime is a delicious combo.
What you will need
1 Lime
1/2 bunch Cilantro
1 Jalapeno
1 lb Green Grapes
1 lb Red Grapes
1/4 Red Onion
pinch Salt
(Nutritional facts 64 calories, 0.19 g fat, 16.98 g carbohydrates, 0.73 g protein, 0 mg cholesterol, 149 mg sodium)
How to cook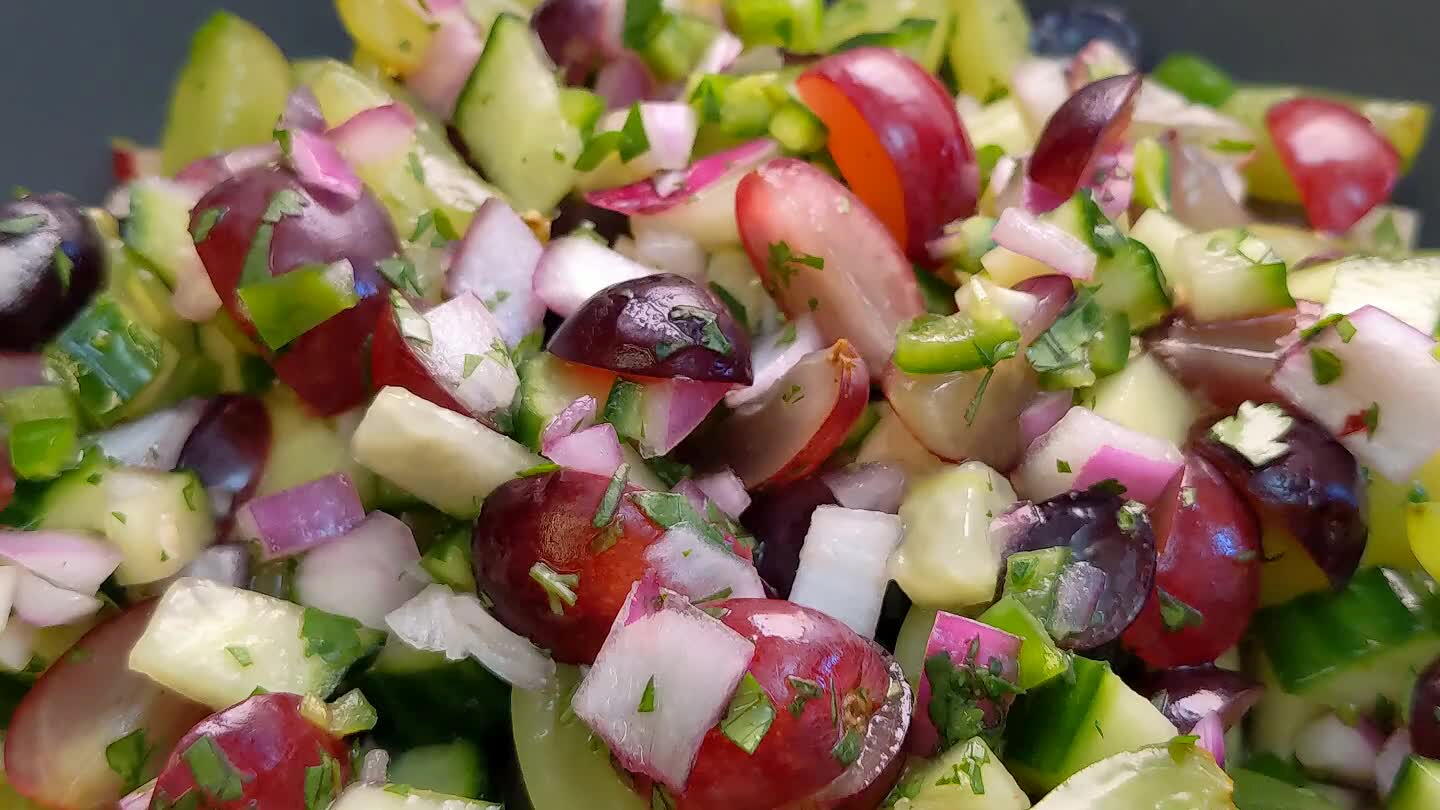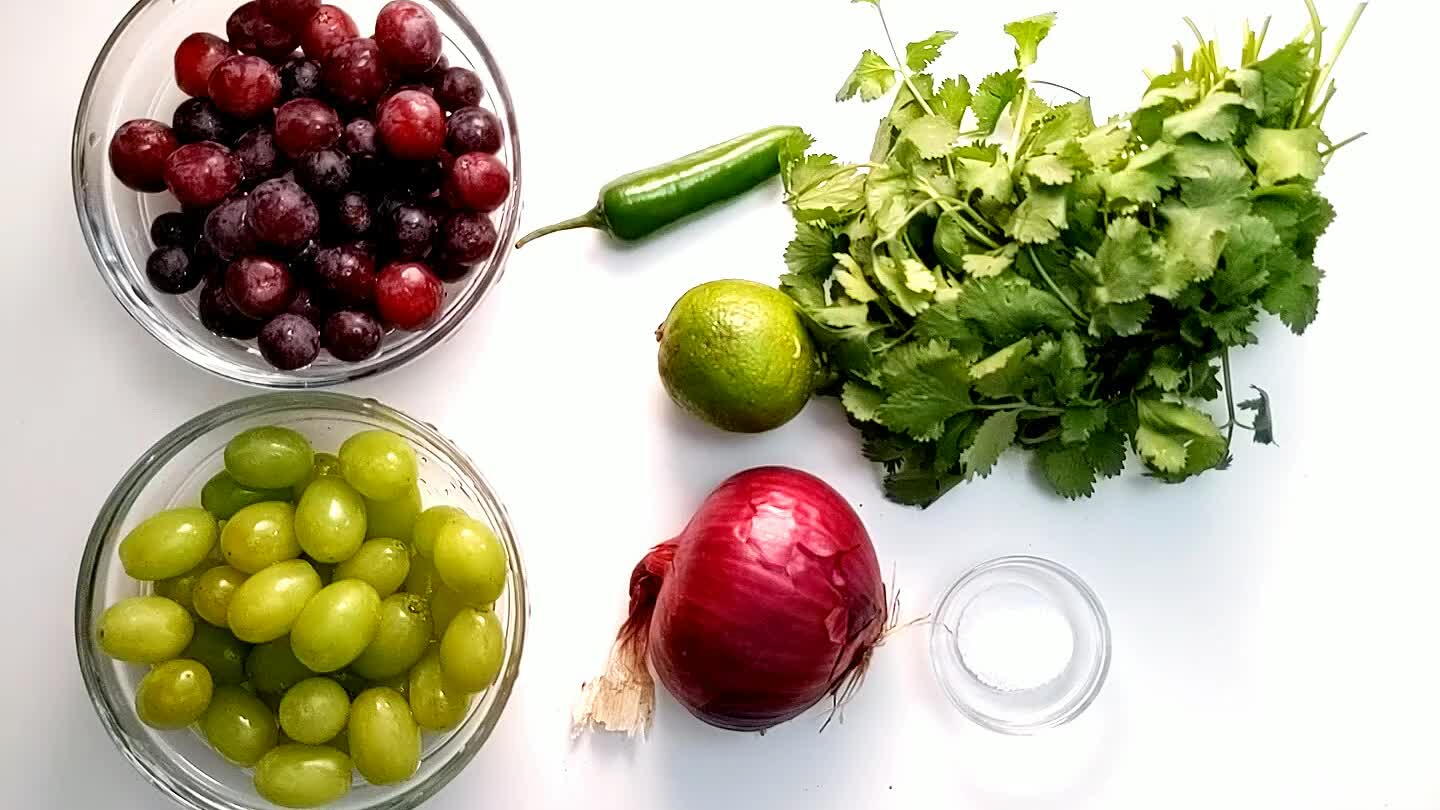 Gather and portion ingredients.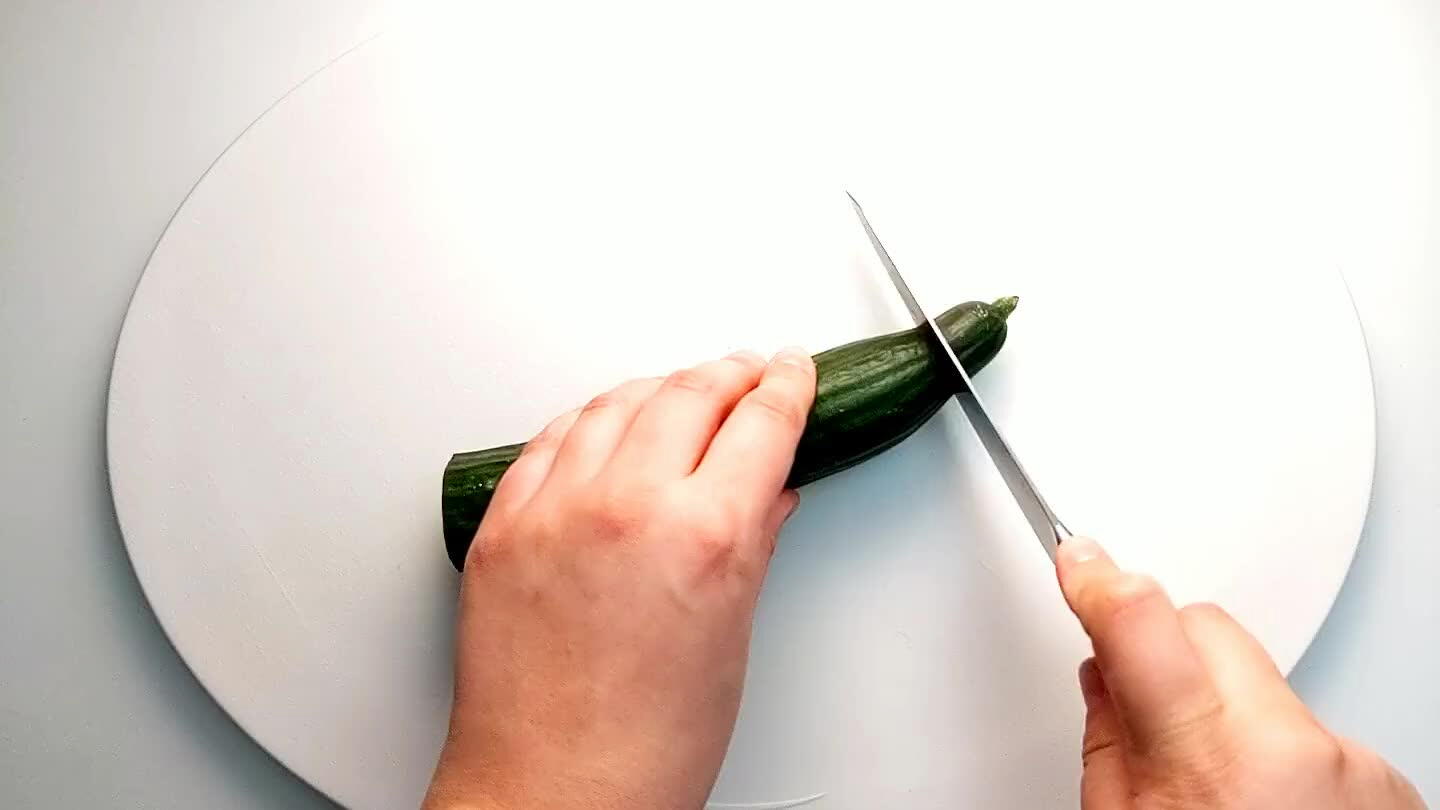 Slice the cucumber into three planks and then into matchsticks and chop.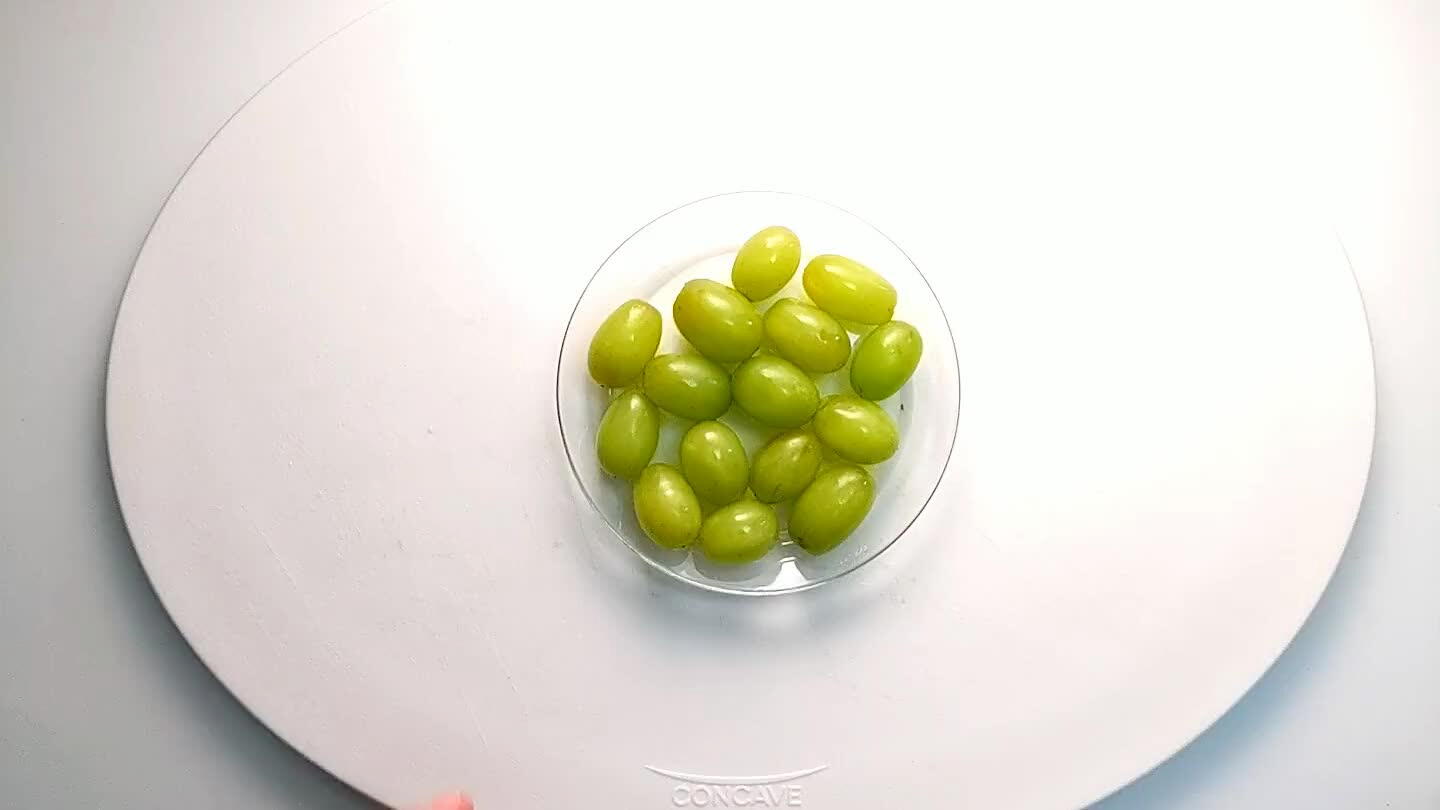 Place the grapes between two plates to quickly slice them in half. Slice again into quarters.
Slice the red grapes as well.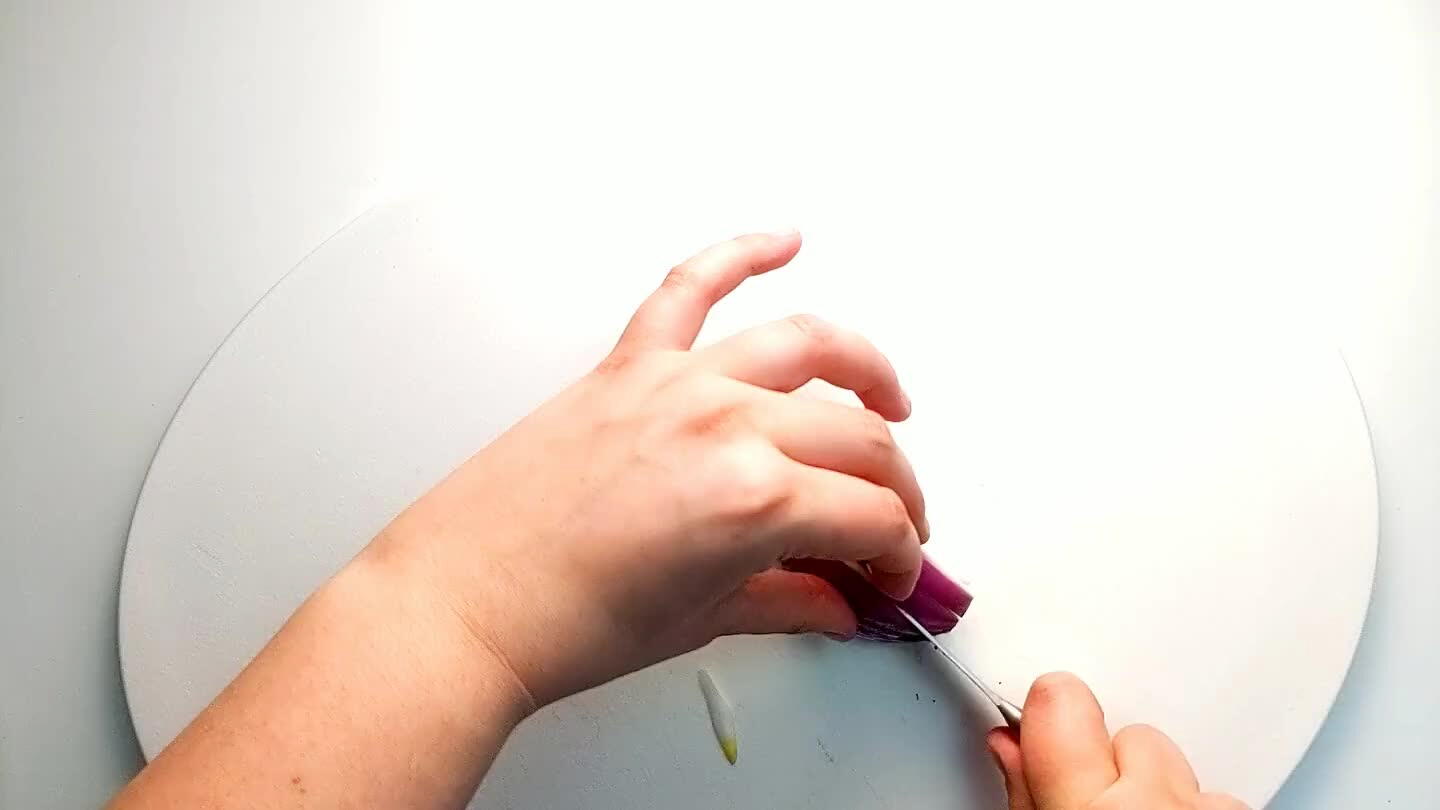 Peel and finely dice one quarter of the red onion.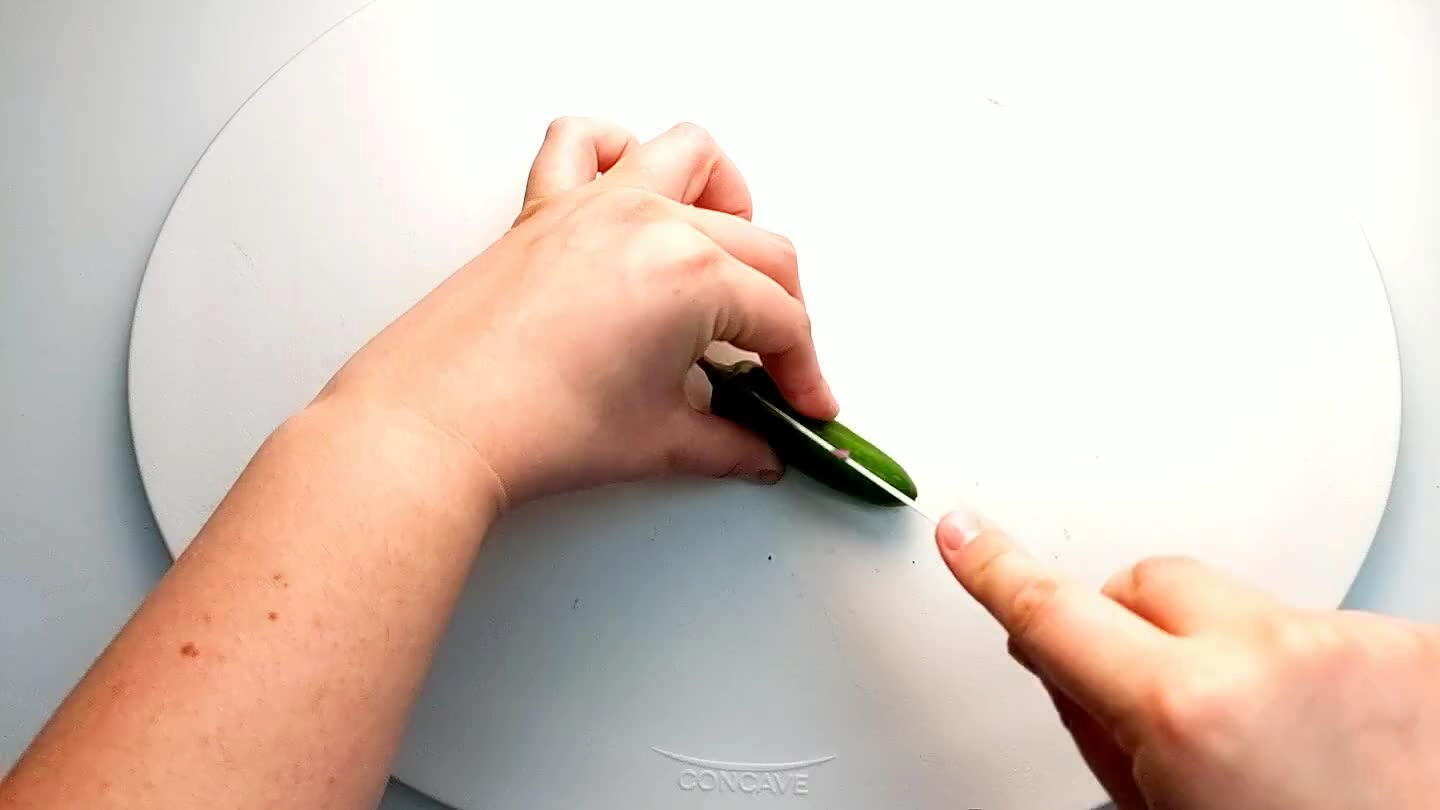 Cut the jalapeño in half and remove the stem and seeds.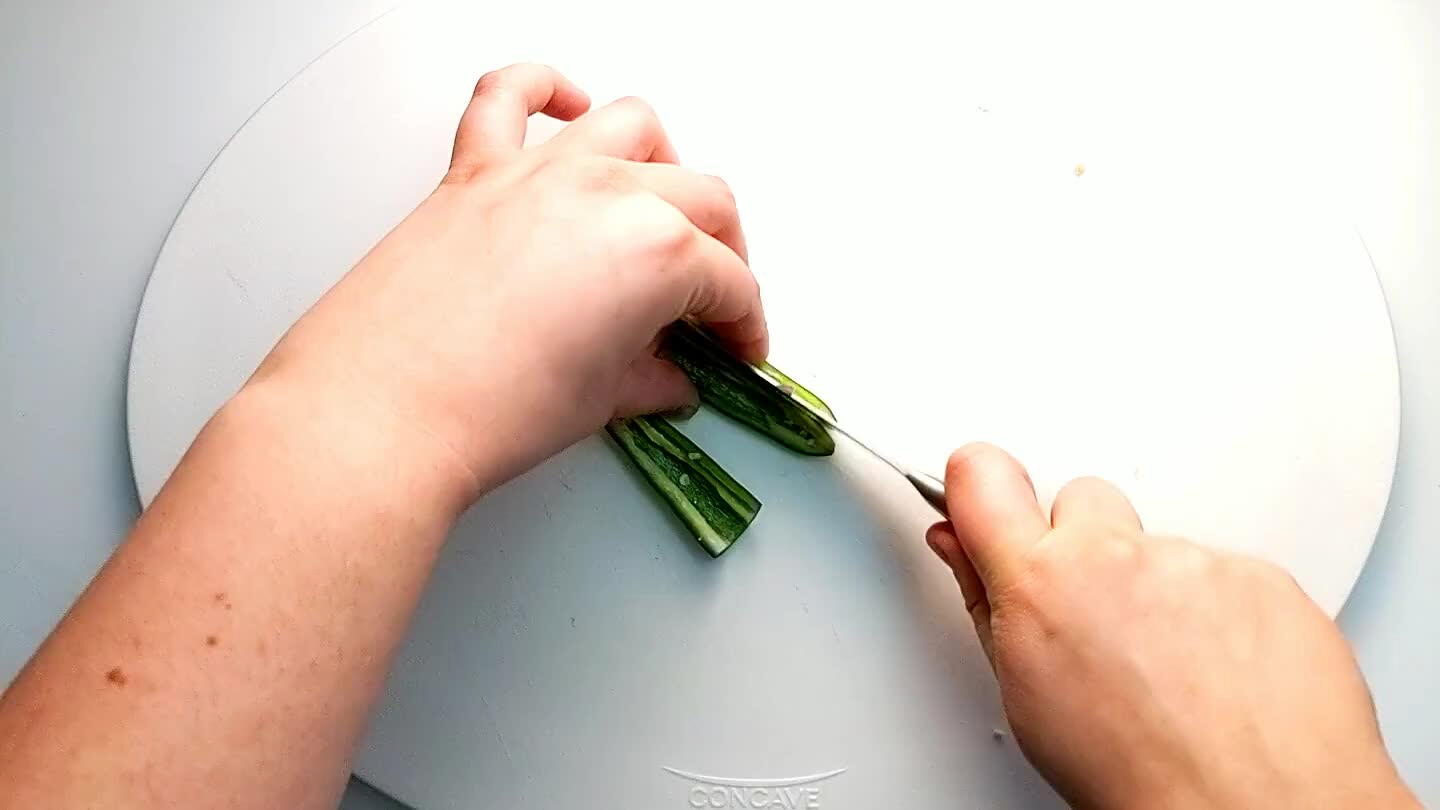 Slice the jalapeno into thin strips and finely dice.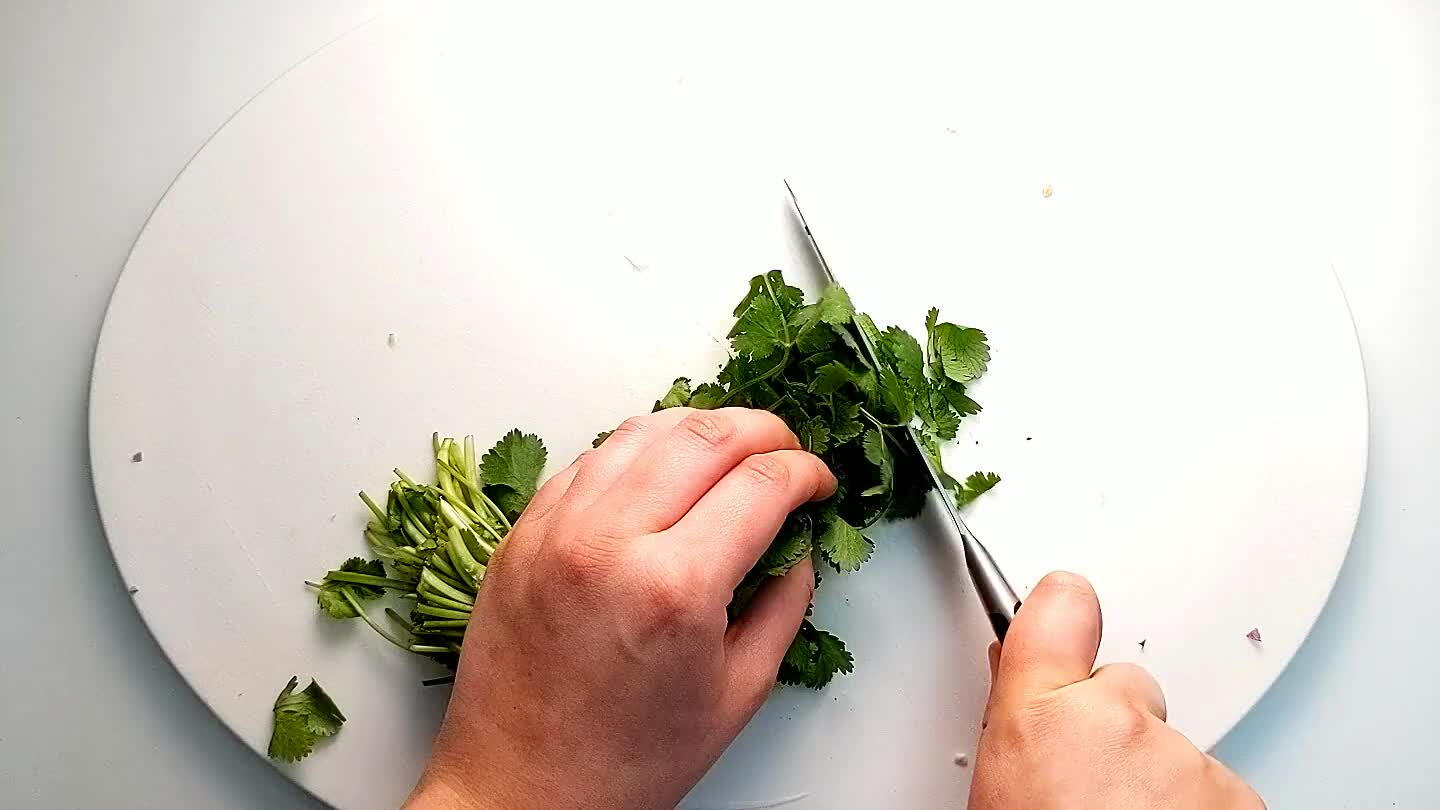 Finely chop the fresh cilantro.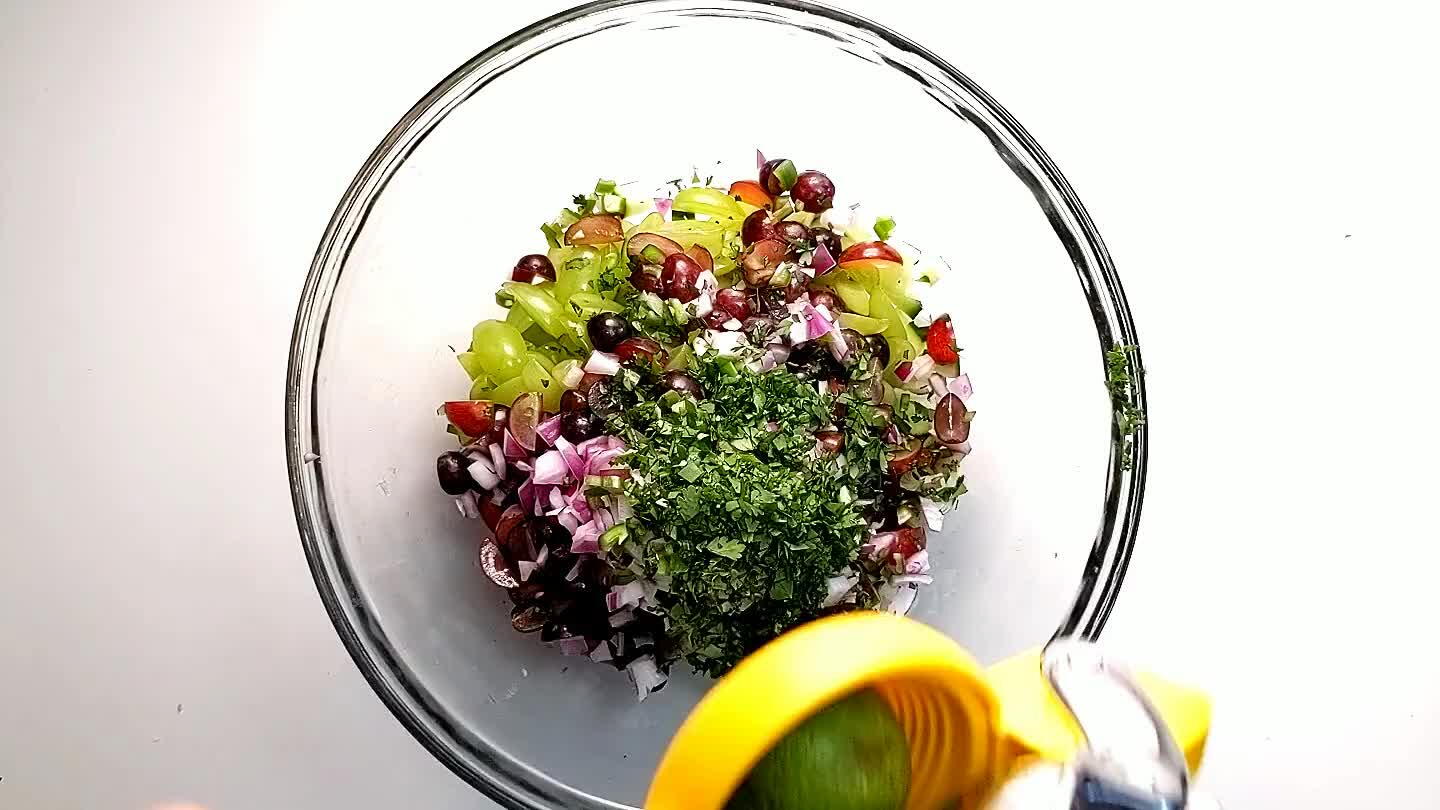 Season the salsa with the juice of half a lime and a generous pinch of salt.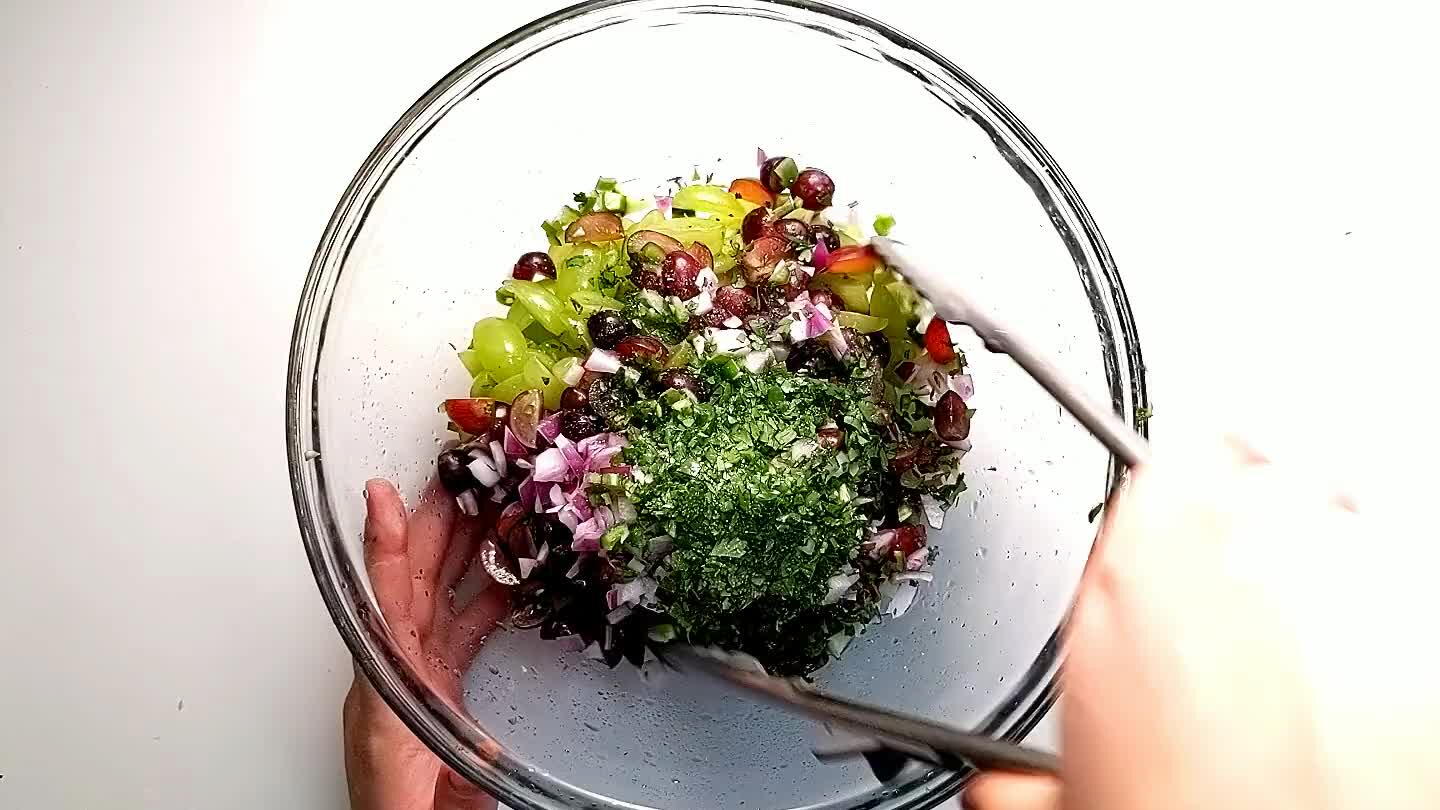 Toss and enjoy with chips or just on its own.