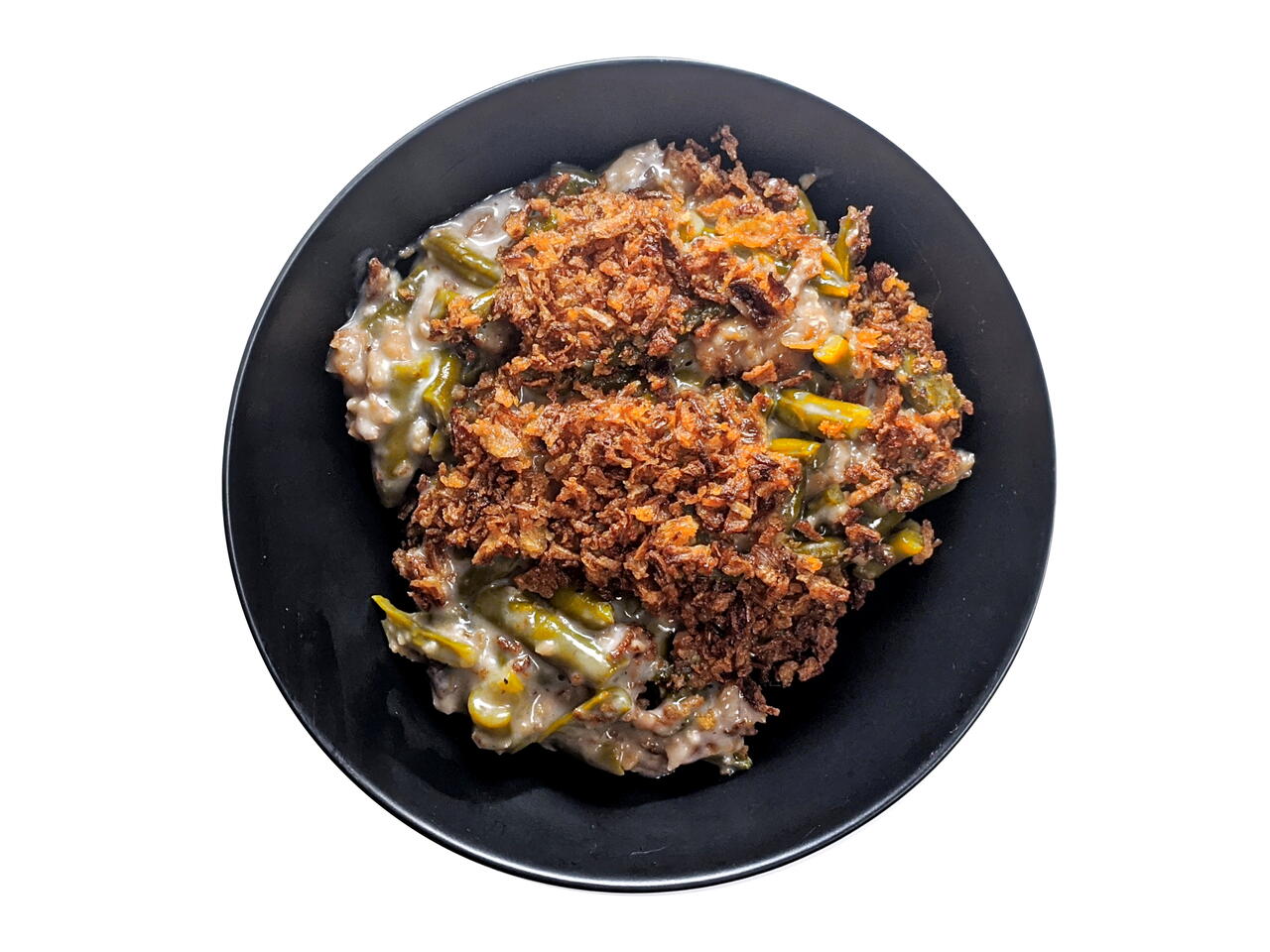 6 portions
31m
This recipe is a Thanksgiving classic! I love the crunch of the crispy onions and the creaminess of the mushroom soup.
What you will need
1 can (10 1/2 ounces) Condensed Cream of Mushroom Soup
3/4 cup milk
1/8 teaspoon ground black pepper
2 cans (14 1/2 ounces each) Green Beans
1 1/3 cups Crispy Fried Onions
(Nutritional facts 71 calories, 3.16 g fat, 9.06 g carbohydrates, 1.38 g protein, 5 mg cholesterol, 237 mg sodium)
How to cook
Gather and portion ingredients
Add the mushroom soup, the milk, and the pepper to a large bowl.
Stir the wet ingredients together until smooth. If using a brand other than French's onions here, add about a 1/2 tsp salt to the mixture. The 365 brand is quite a bit less salty.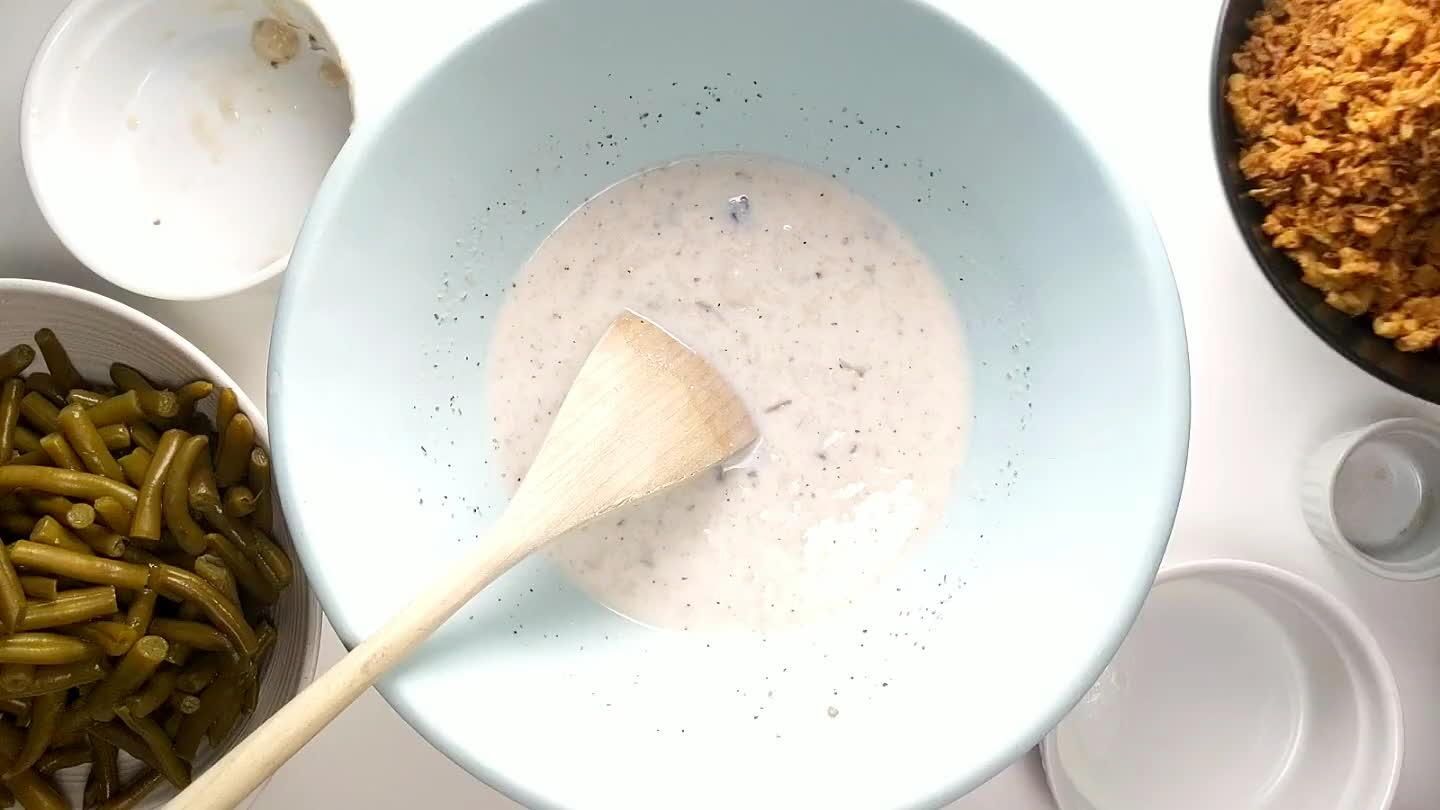 Stir in the crispy onions and green beans.
Stir together until all ingredients are combined. Add to a small square pan.
Top the mixture with a layer of crispy onions.
Bake in the oven set to 350 for 25 minutes or until hot and the onions on top are browned up a bit more.