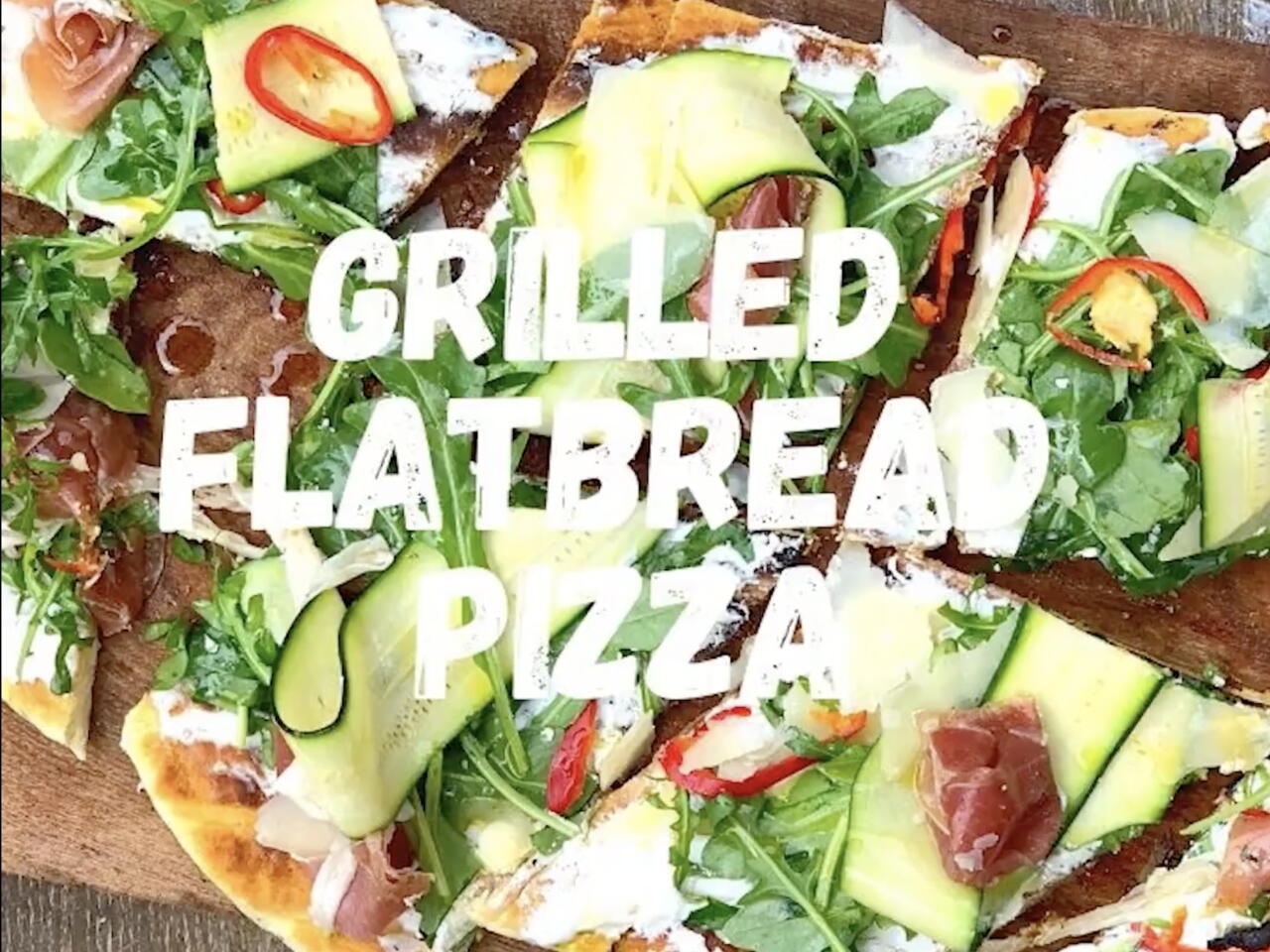 2 portions
Can you eat cereal? Then you can make dough, in like 3 minutes. Bust out your grill, an empty bottle, and some rad toppings and make this grilled flatbread pizza with your buddy Joel.
What you will need
1 cup Flour
Salt
1 cup Milk
1 Tbsp Honey
½ cup Olive Oil
2 cups Goat Cheese
¼ cup Milk
2 cups Arugula
1 Zucchini
2 oz Prosciutto
1 Tbsp White Wine Vinegar
2 Fresno Chili, optional
(Nutritional facts 306 calories, 20.88 g fat, 15.53 g carbohydrates, 14.15 g protein, 48 mg cholesterol, 904 mg sodium)
How to cook
Make dough by combining flour, salt, milk, honey, and olive oil. Knead 3-5 minutes.
Whip milk into goat cheese.
Roll out dough with a bottle, drizzle with olive oil to coat to edges, and sprinkle salt.
Place dough on grill, oiled side down, then oil and salt the other side.
Toss together arugula, zucchini, prosciutto, and vinegar.
Remove bread from grill. Slather with goat cheese and top with salad, chilies, and a drizzle of olive oil.