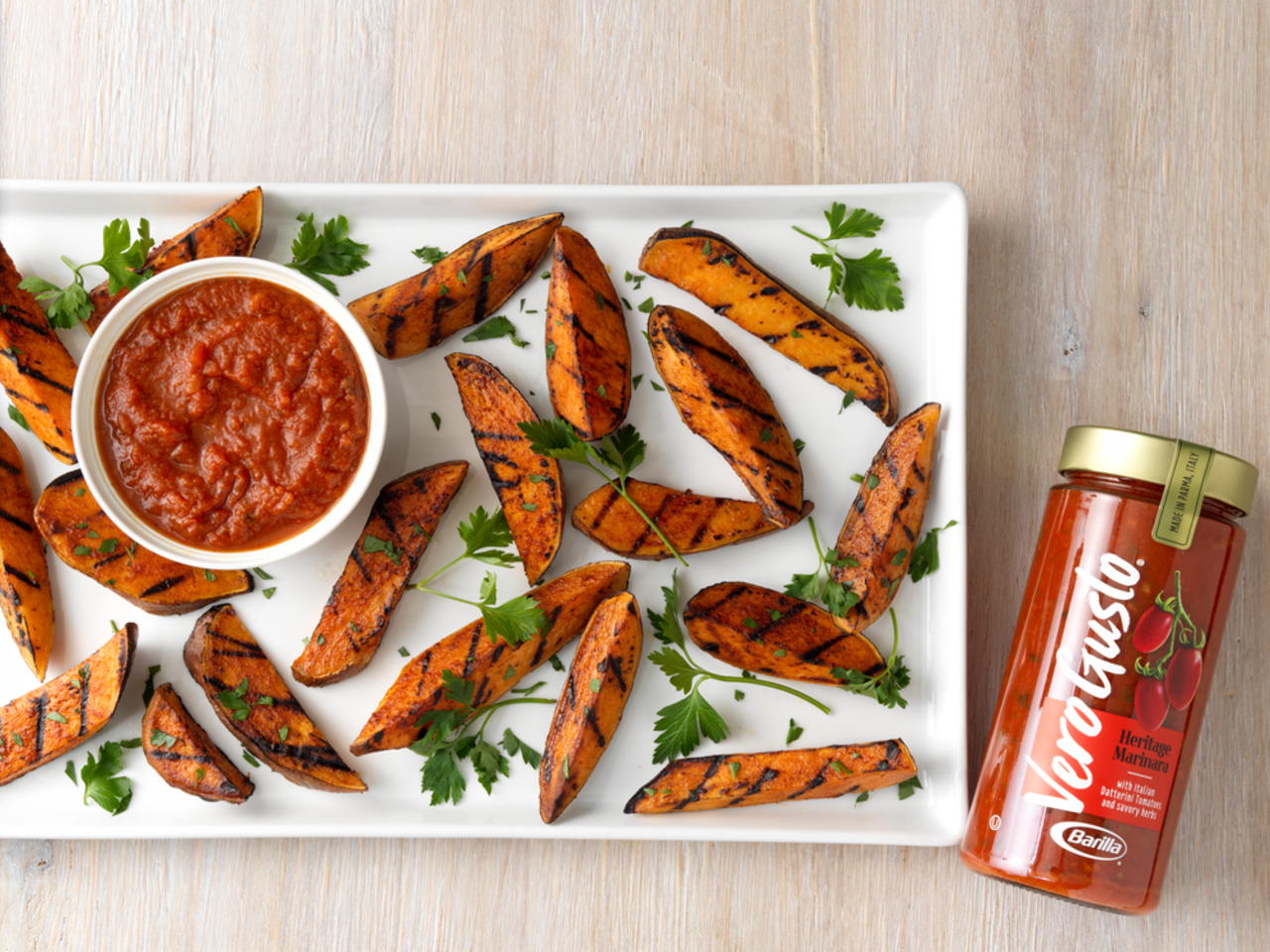 What you will need
½ jar Vero Gusto® Heritage Marinara Sauce
2 Sweet Potatoes
1 Garlic Clove
3 Tbsp Olive Oil
½ tsp Smoked Paprika
1/8 tsp Cayenne Pepper
¼ tsp Garam Masala
1 Tbsp Fresh Parsley
Salt
Black Pepper
(Nutritional facts 88 calories, 6.14 g fat, 7.95 g carbohydrates, 2.21 g protein, 4 mg cholesterol, 1627 mg sodium)
How to cook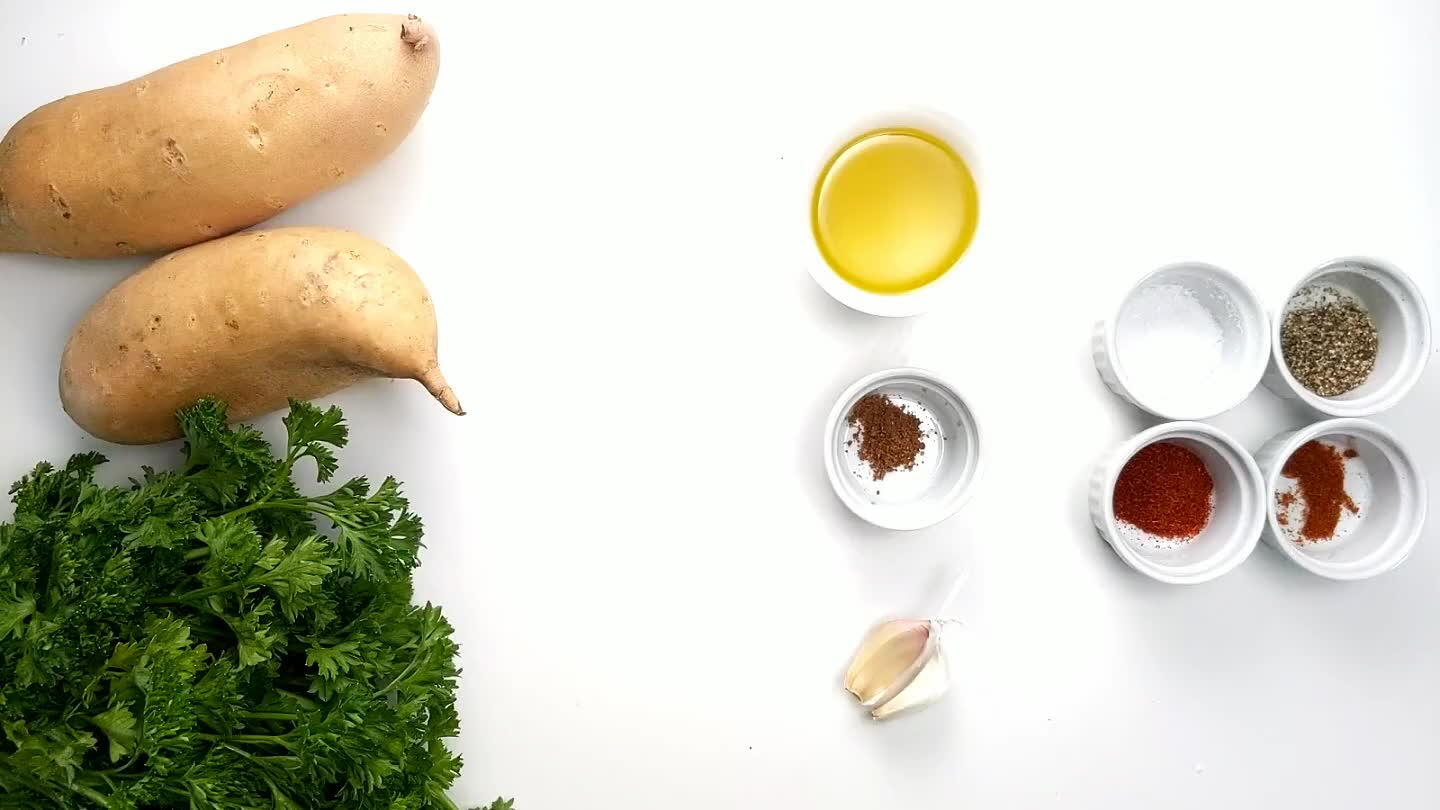 Gather and portion ingredients.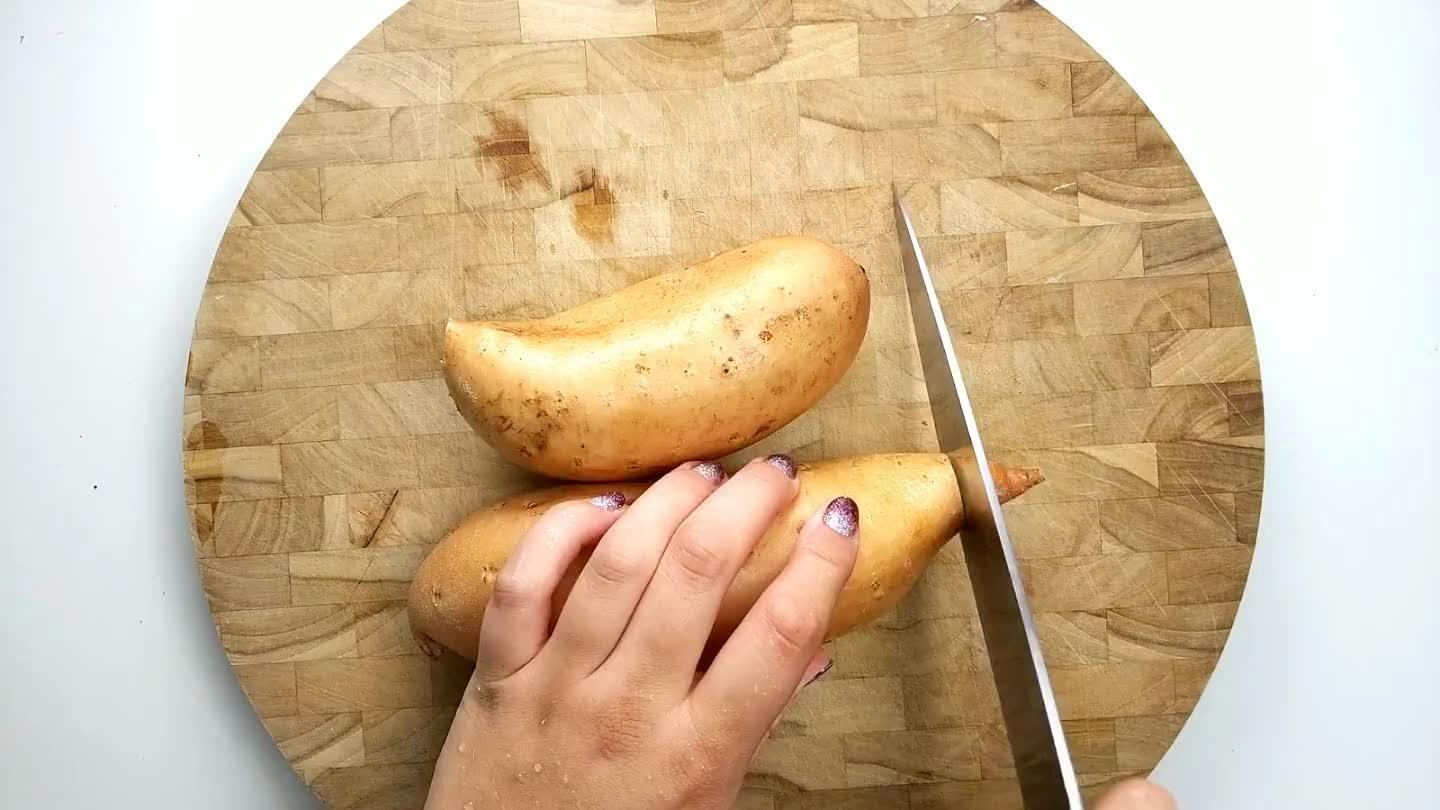 Wash and cut the ends off of the sweet potato. Cut each potato in half lengthwise.
Cut the sweet potatoes into wedges.
Smash, peel, and dice the garlic.
Toss the sweet potato wedges with olive oil.
Add the chopped garlic.
Add the black pepper to the sweet potato wedges.
Sprinkle the smoked paprika over the sweet potatoes.
Add the pinch of cayenne pepper and garam masala.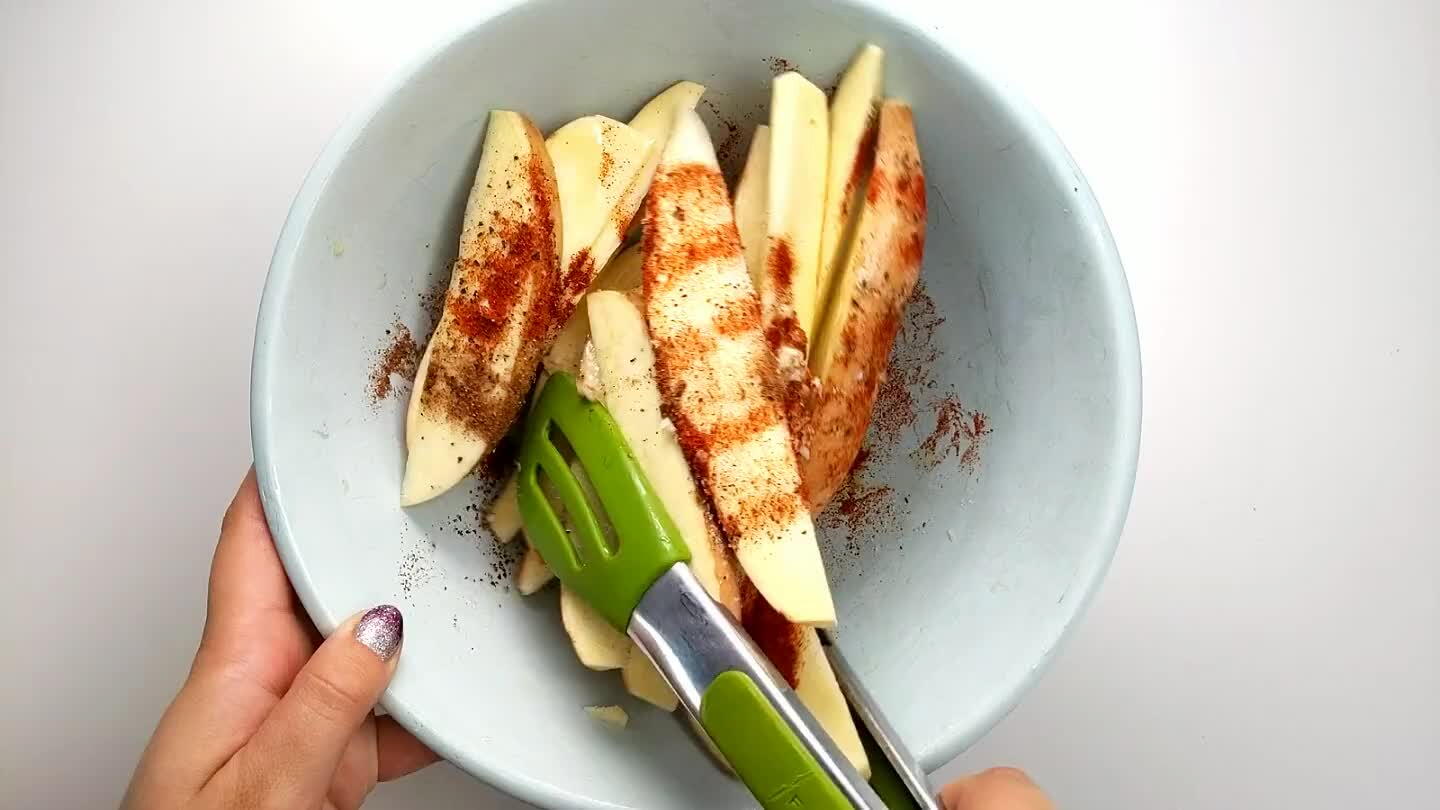 Toss the sweet potato with seasonings until fully coated.
Place the wedges on the grill over low to medium heat, turning occasionally until soft, 8 to 10 minutes. Meanwhile, bring sauce to a simmer.
Transfer the sweet potatoes to a plate, drizzle with Vero Gusto®, and garnish with parsley.