Halibut in Creamy Coconut Sauce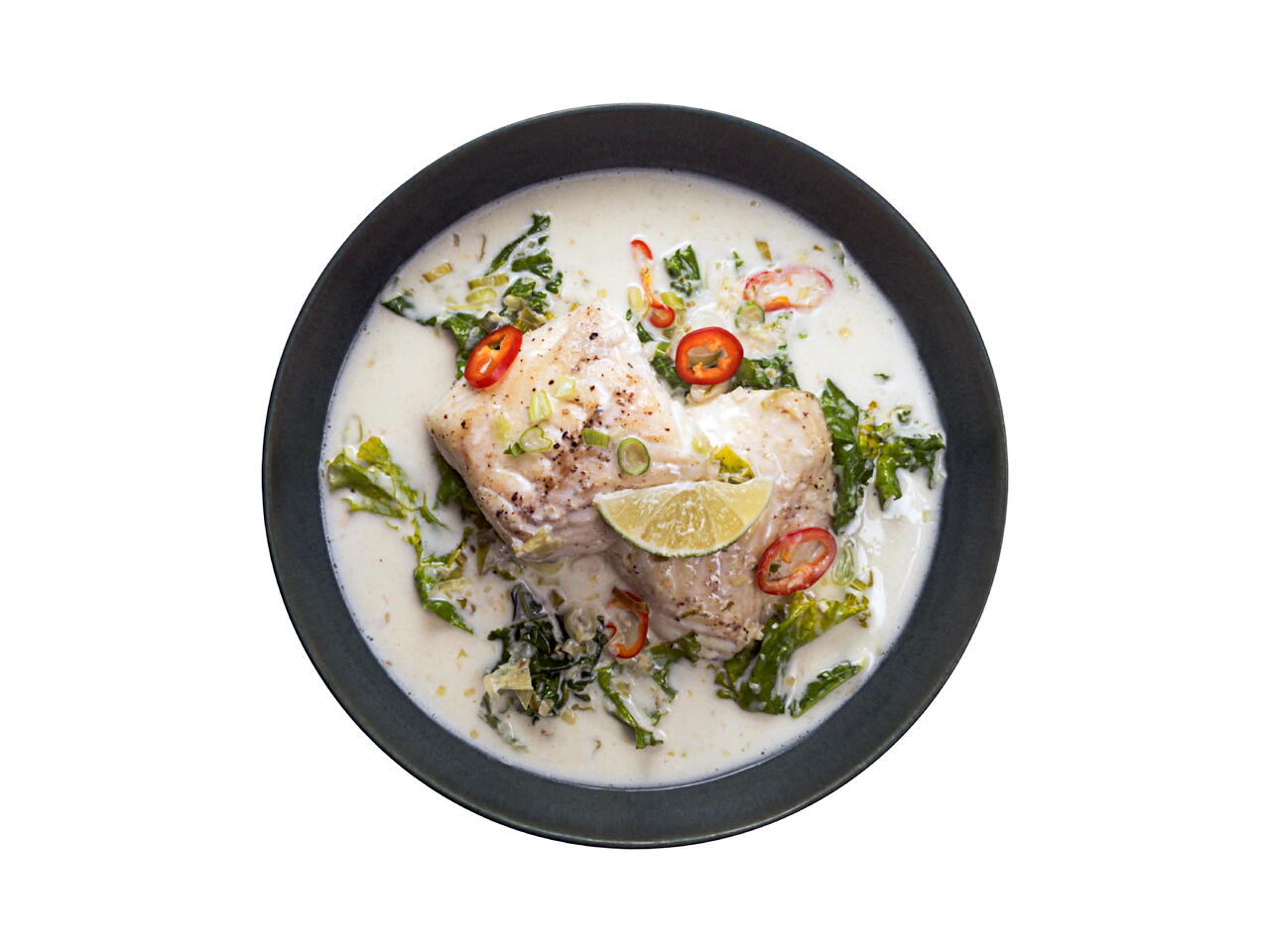 4 portions
30m
Halibut is already a moist and flaky fish, but when cooked in this creamy coconut sauce, it is enhanced even more! Serve with rice, veggies or noodles for a complete dish.
What you will need
12 oz Halibut Fillets
2 Tbsp Olive Oil
1 can Coconut Milk
1/4 bunch Green Onions
1 stalk Lemongrass
1 Lime
1/2 inch grated Fresh Ginger
2 Garlic Cloves
4 cups Chopped Kale
1 Red Jalapeño or Regular Jalapeño
(Nutritional facts 97 calories, 2.38 g fat, 3.63 g carbohydrates, 15.23 g protein, 24 mg cholesterol, 76 mg sodium)
How to cook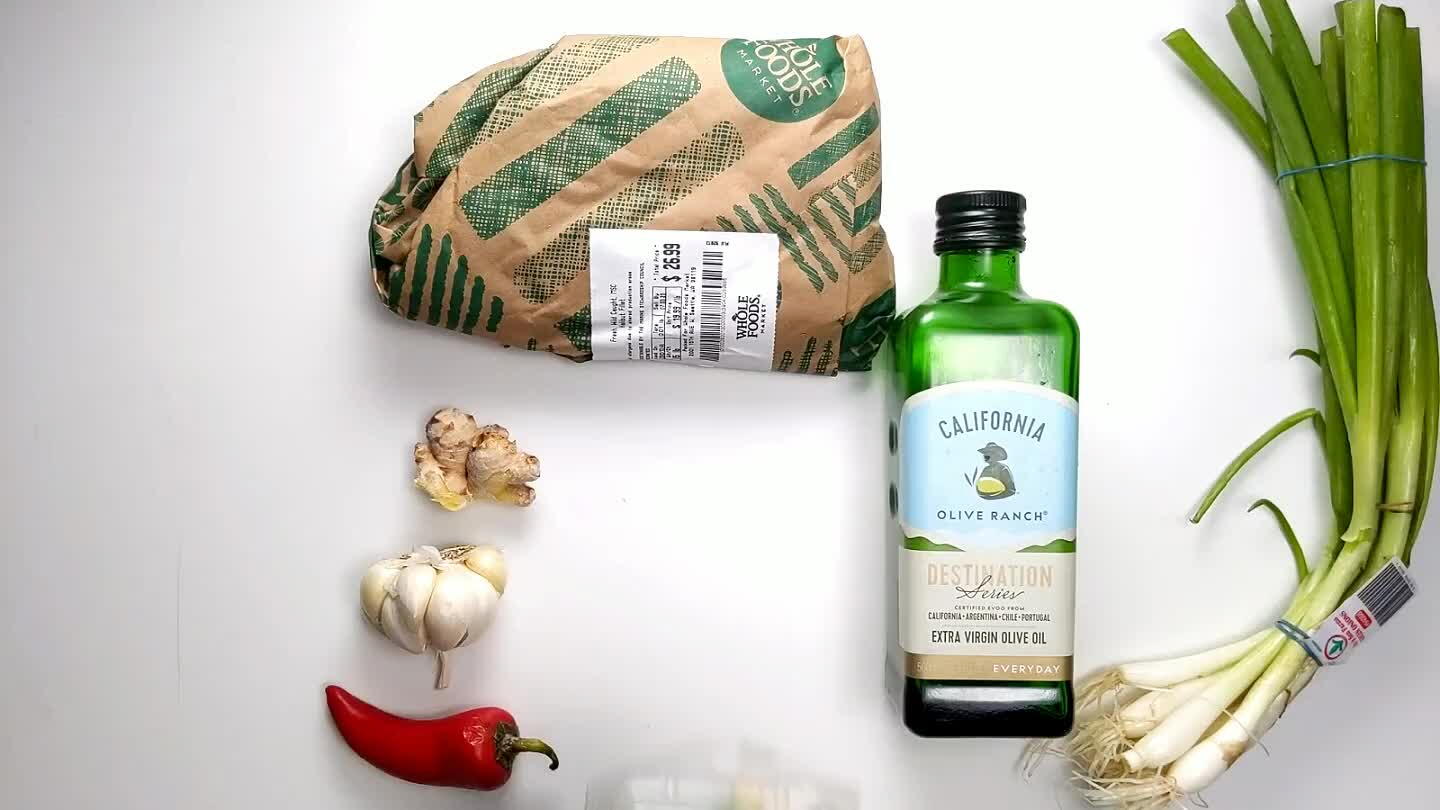 Gather all ingredients.
Portion all ingredients
If your halibut has skin on, remove the skin from the halibut fillet by run a sharp knife between the fish and the skin tilting the knife blade slightly down and smoothly pulling it back and forth. Hold tightly to the skin with your opposite hand and pull as you slice away.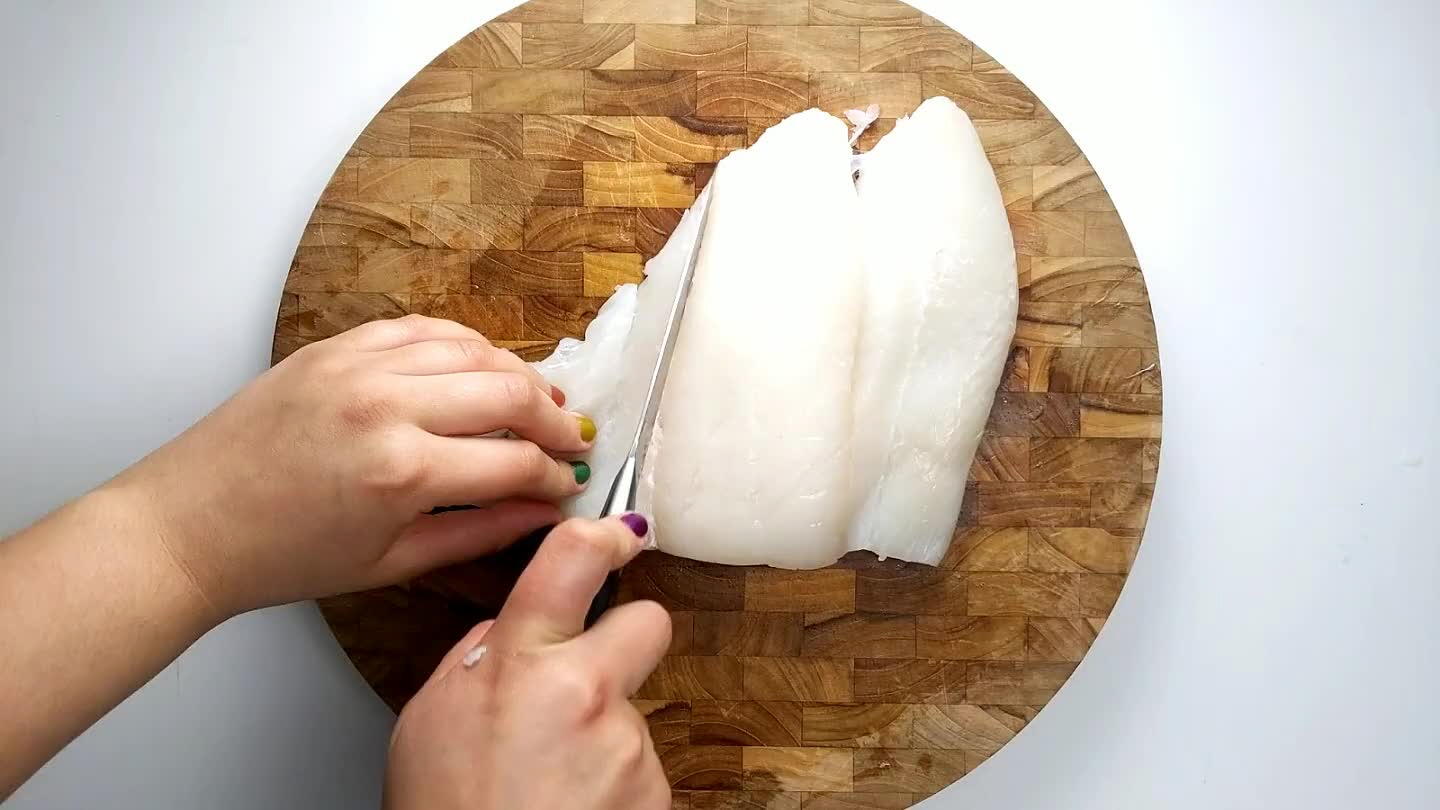 Cut the halibut into serving sized pieces.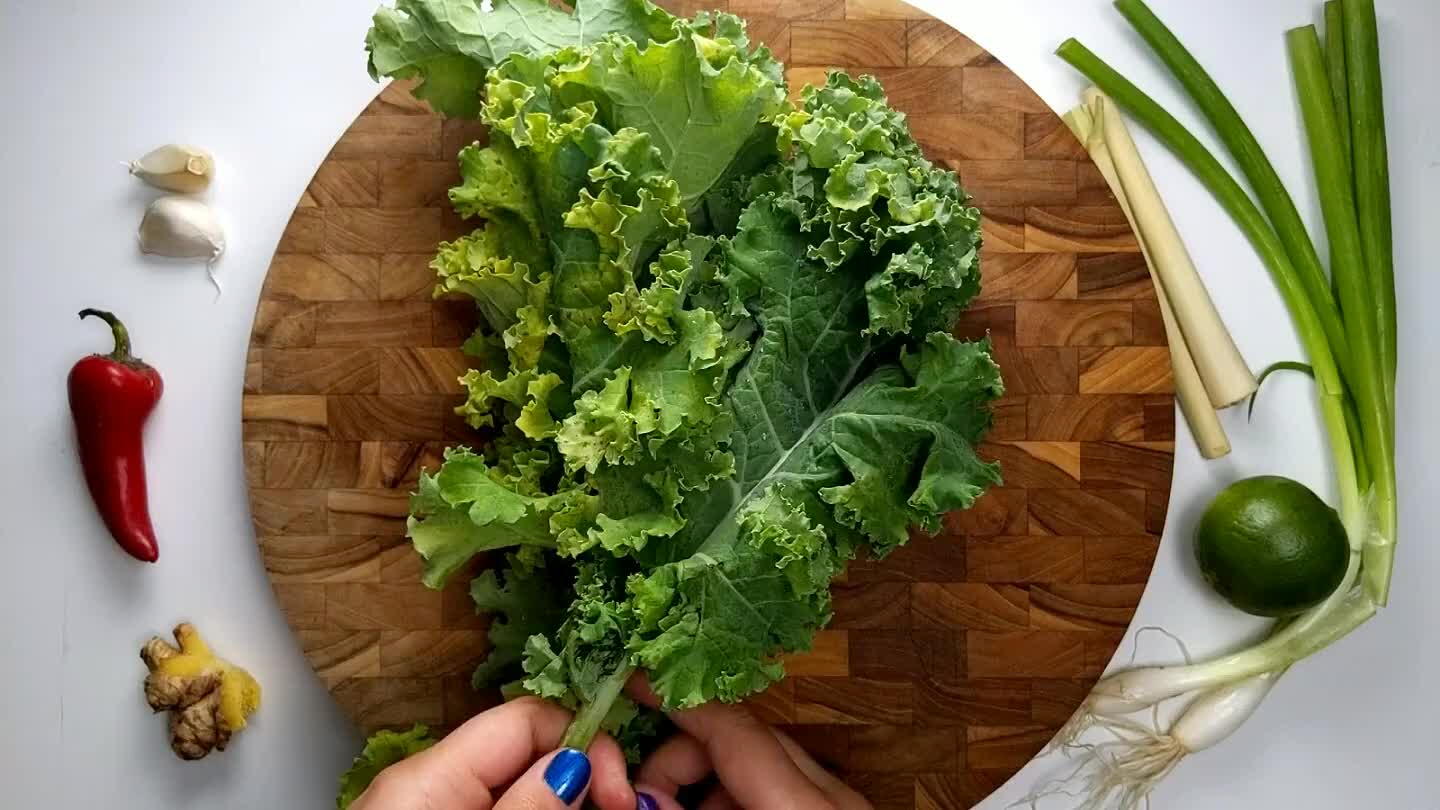 Pull the kale from the stem and roughly chop.
Peel the garlic cloves and grate with a zester or microplane to create a paste.
Peel and grate the fresh ginger as well.
Zest the lime. You will need 1 tsp of lime zest.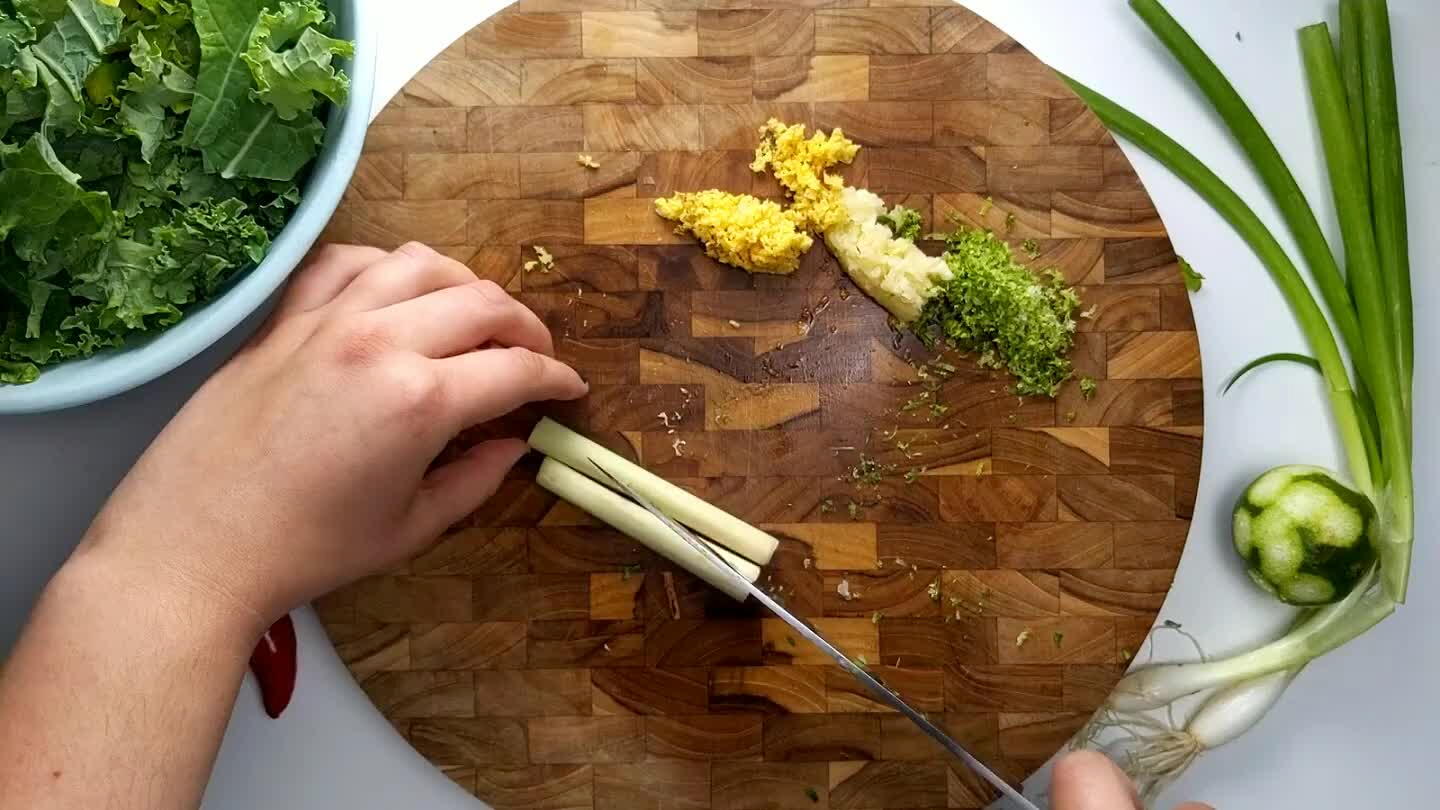 Slice the lemongrass legthwise into thin strips.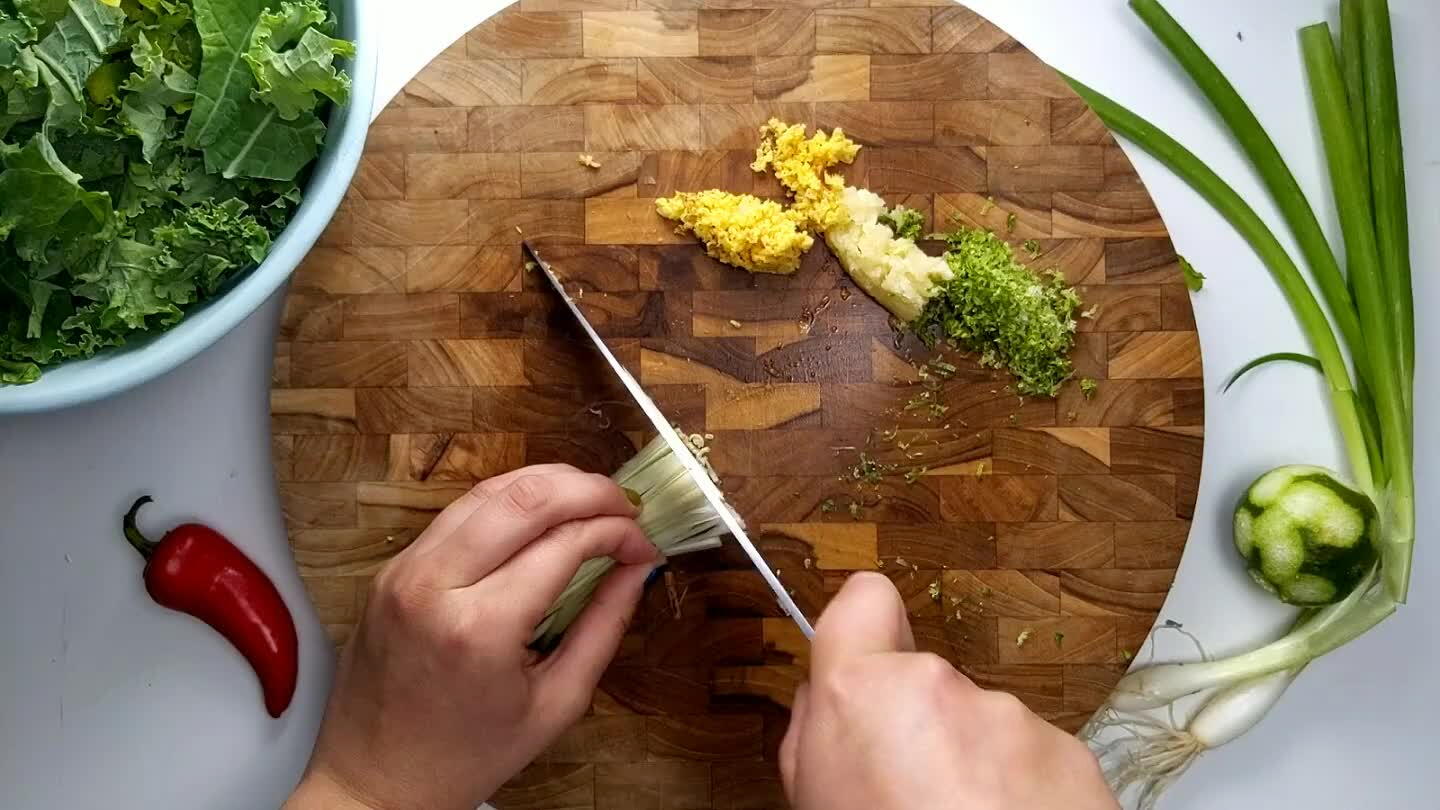 Finely chop the strips of lemongrass.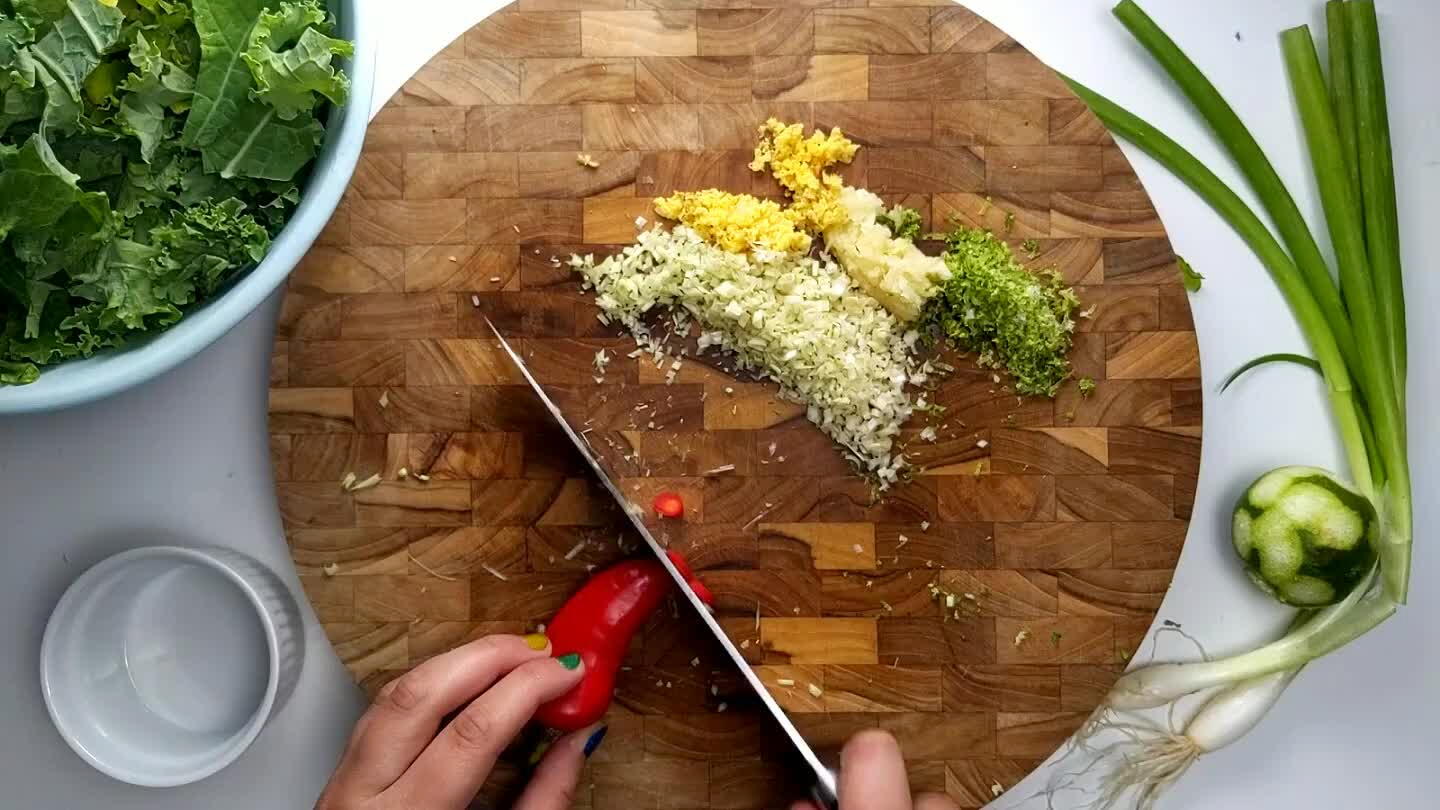 Slice the red chile into thin rounds.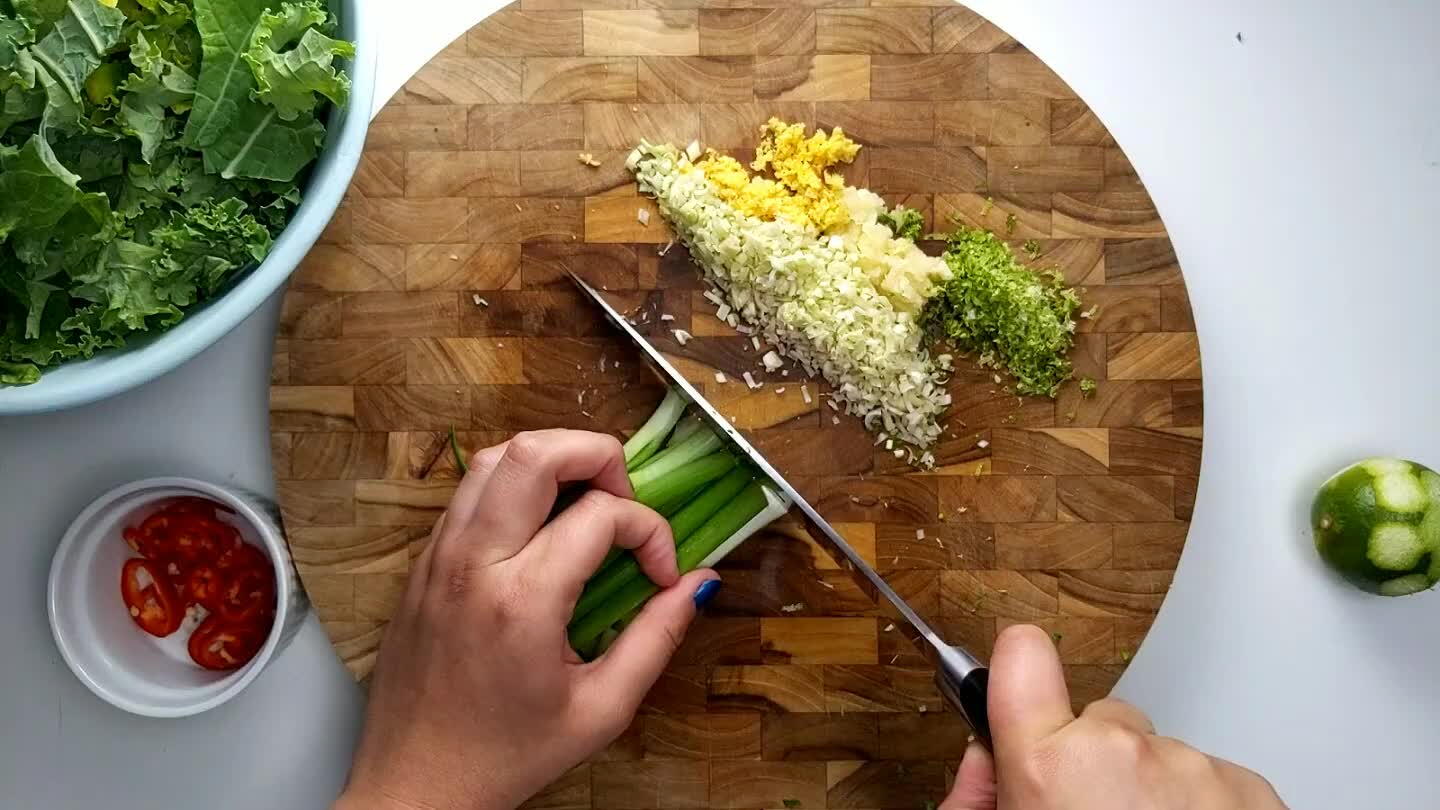 Slice the green onions.
Cut the lime in half and extract 1 Tbsp of juice.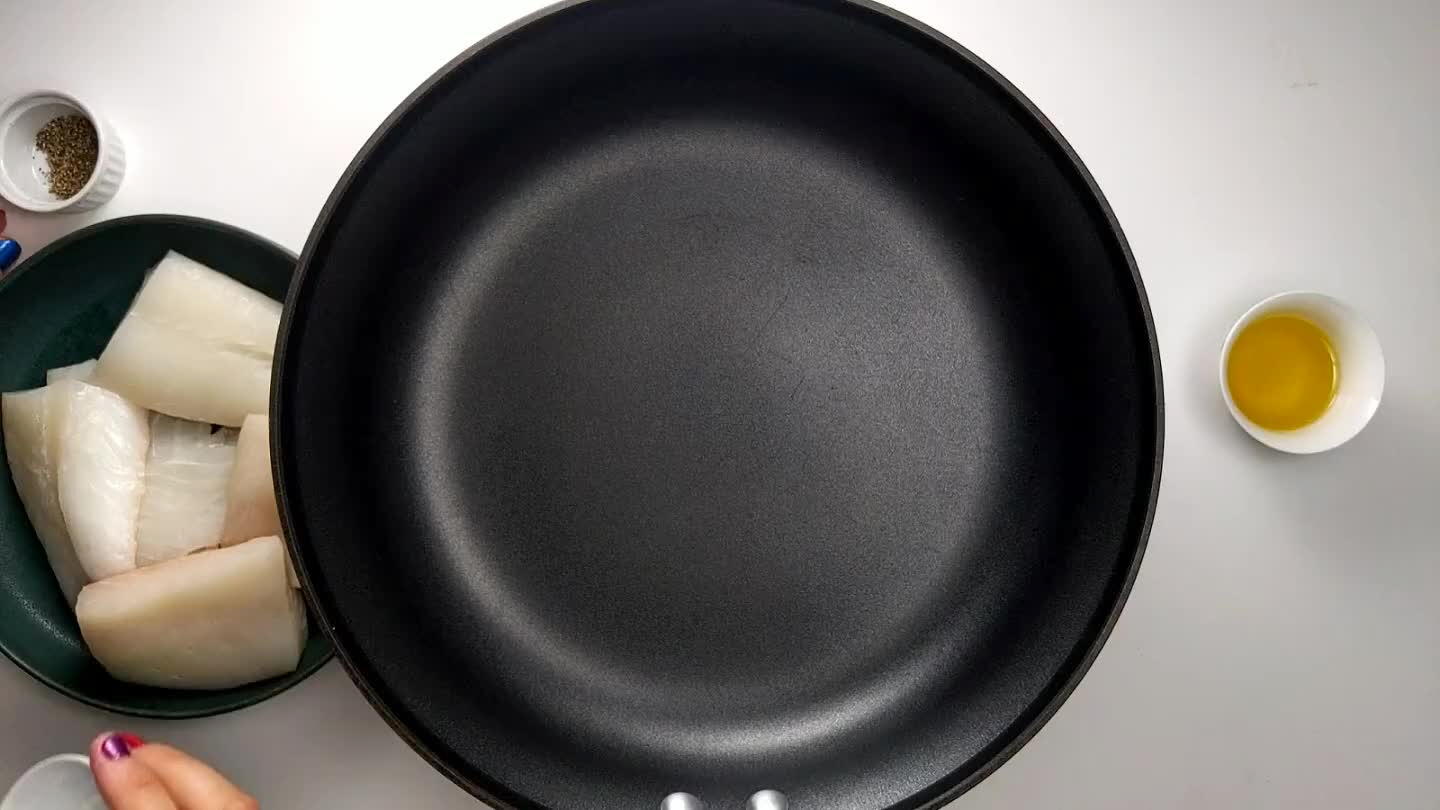 While you heat up a large skillet over medium heat, season the halibut with salt and pepper. If your fish was frozen, let thaw before pan-frying.
Add the olive oil to the skillet and let it warm up. Add the fish to the skillet and cook for about 3 minutes.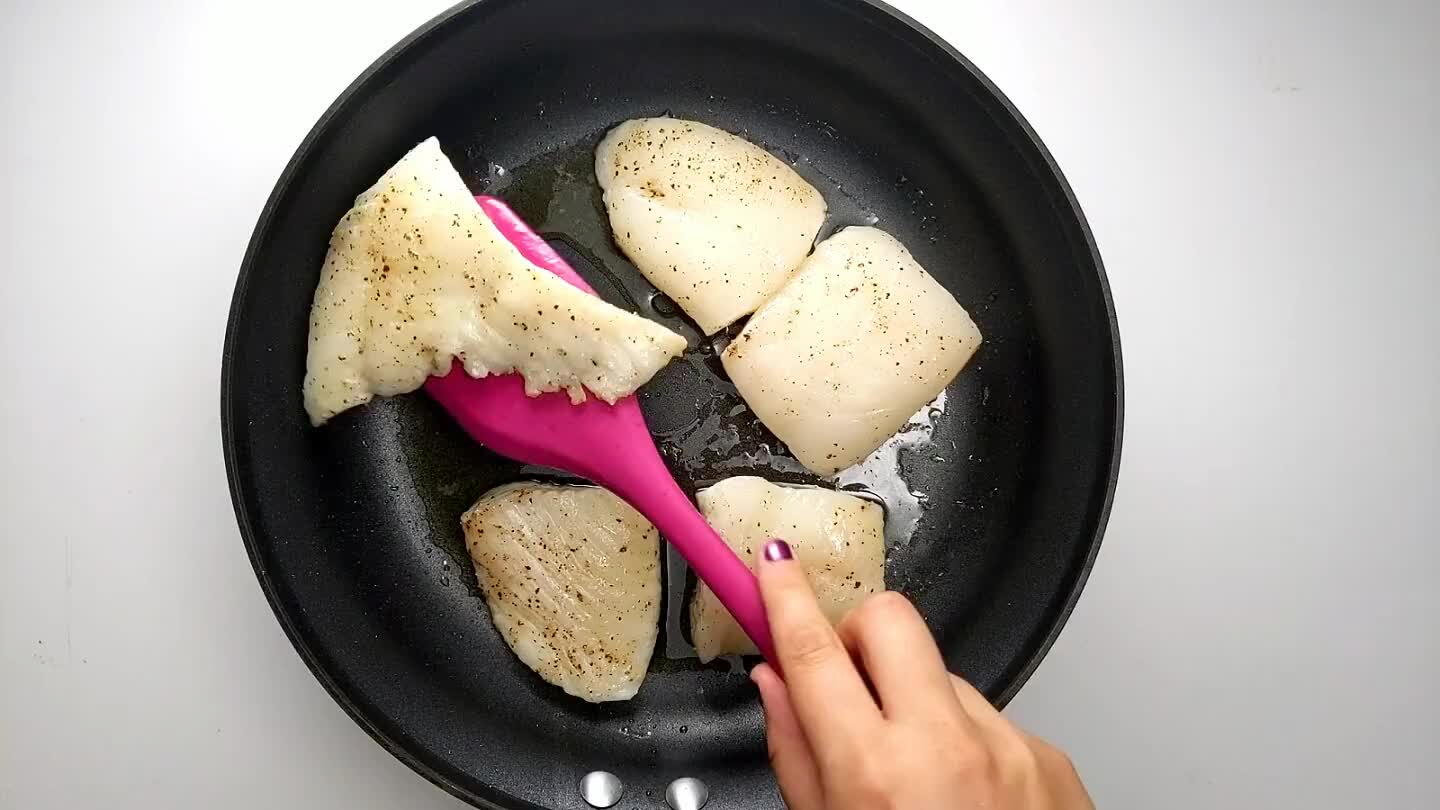 Flip the fish and cook for another few minutes. Depending on the thickness of the fish, you may have to pull thinner pieces from the pan first. The fish is done when it is opaque all the way through and flakes apart.
Add the lime zest, lemongrass, garlic, and ginger to the same pan. Let cook for about a minute until very fragrant.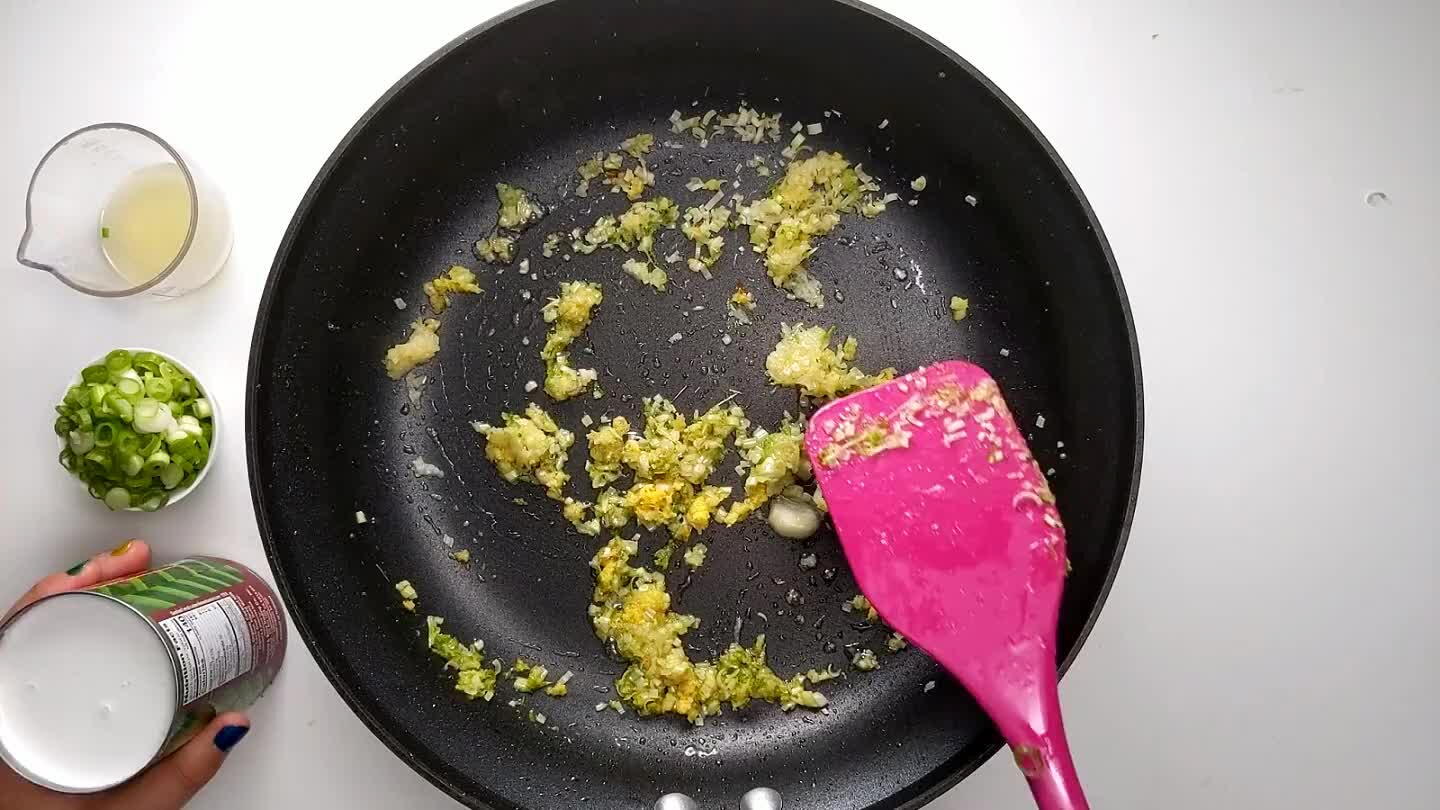 Add coconut milk to the pan with the aromatics.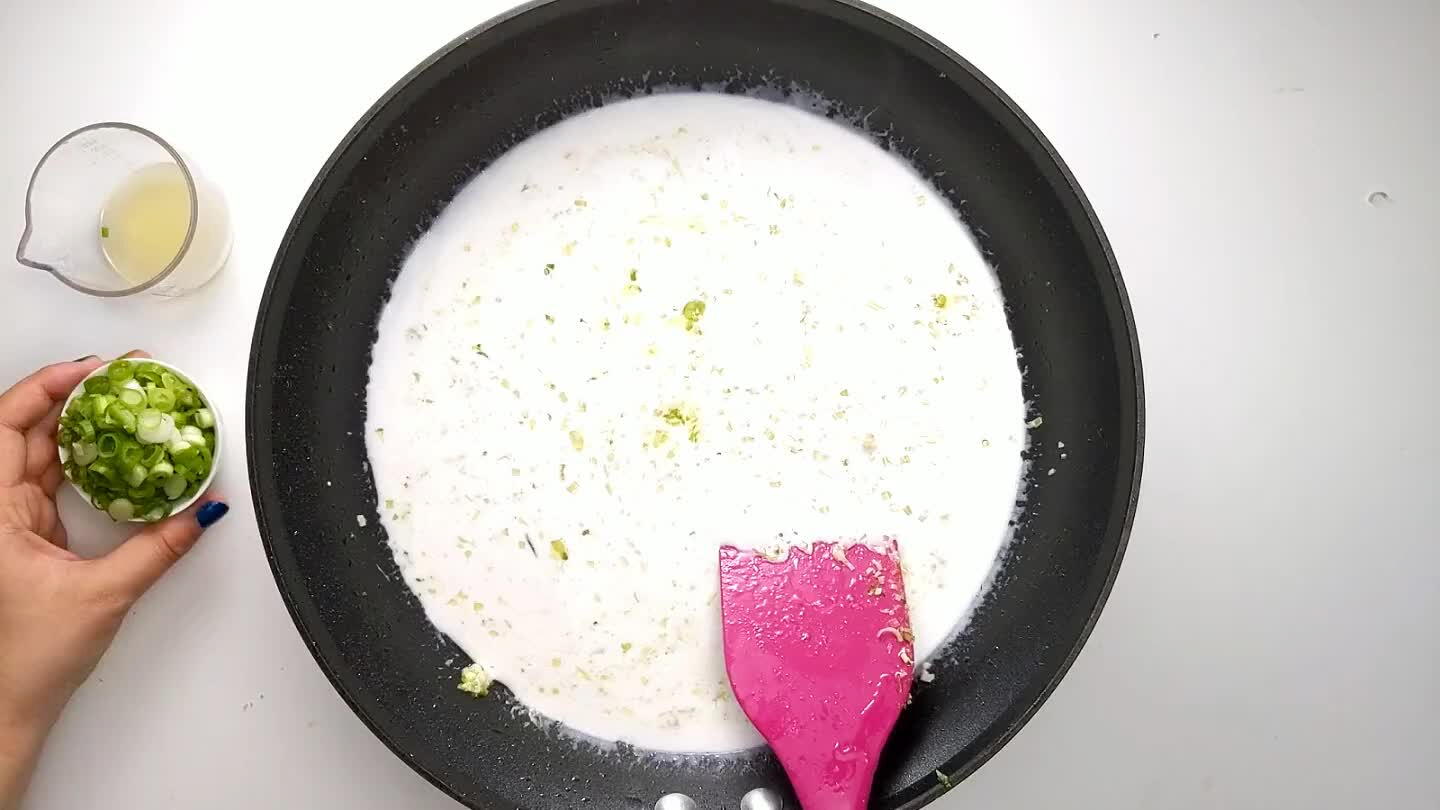 Add the green onions and lime juice to the pan as well.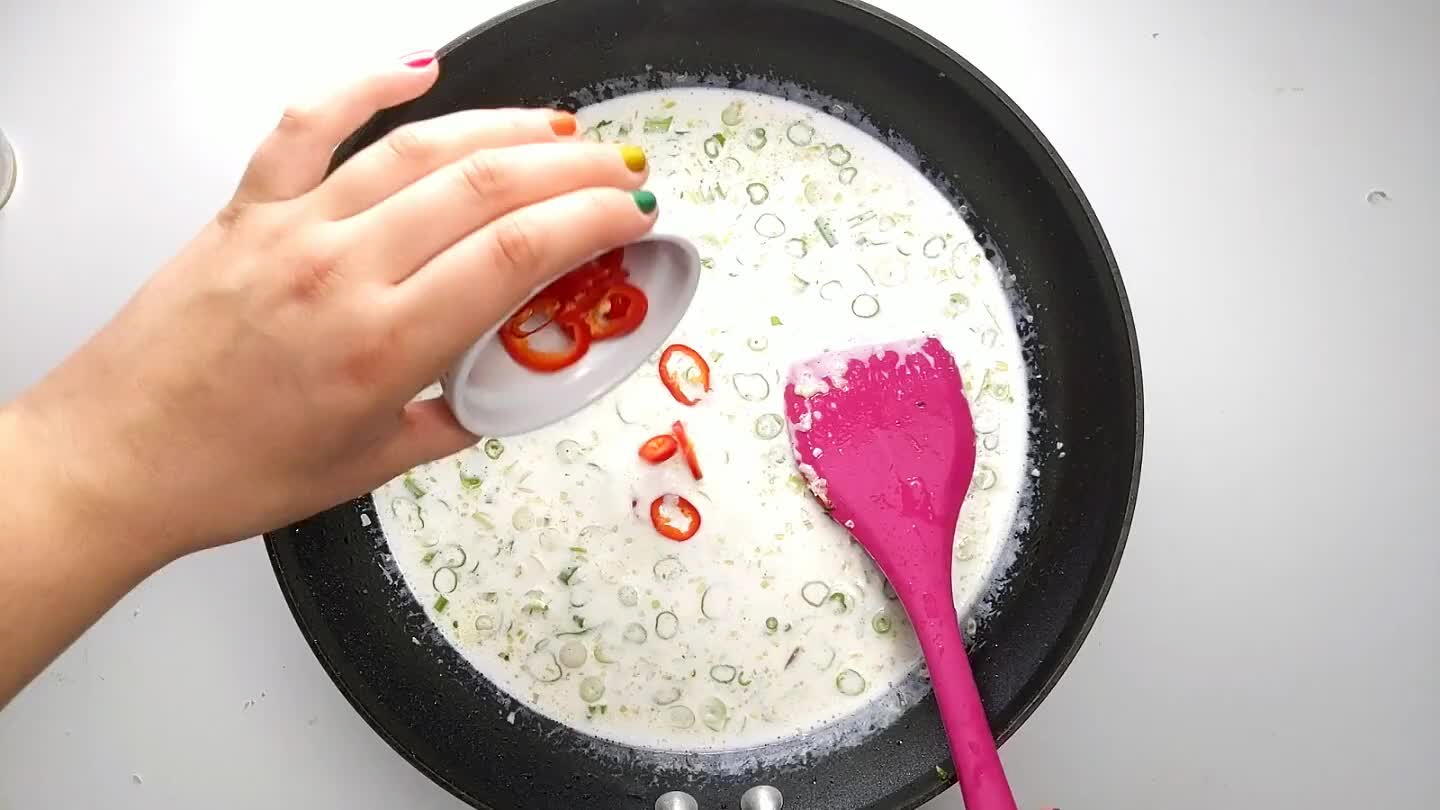 Add a few slices of chile to the pan depending on how much spice you like.
Add the fish back to the pan with the coconut milk sauce.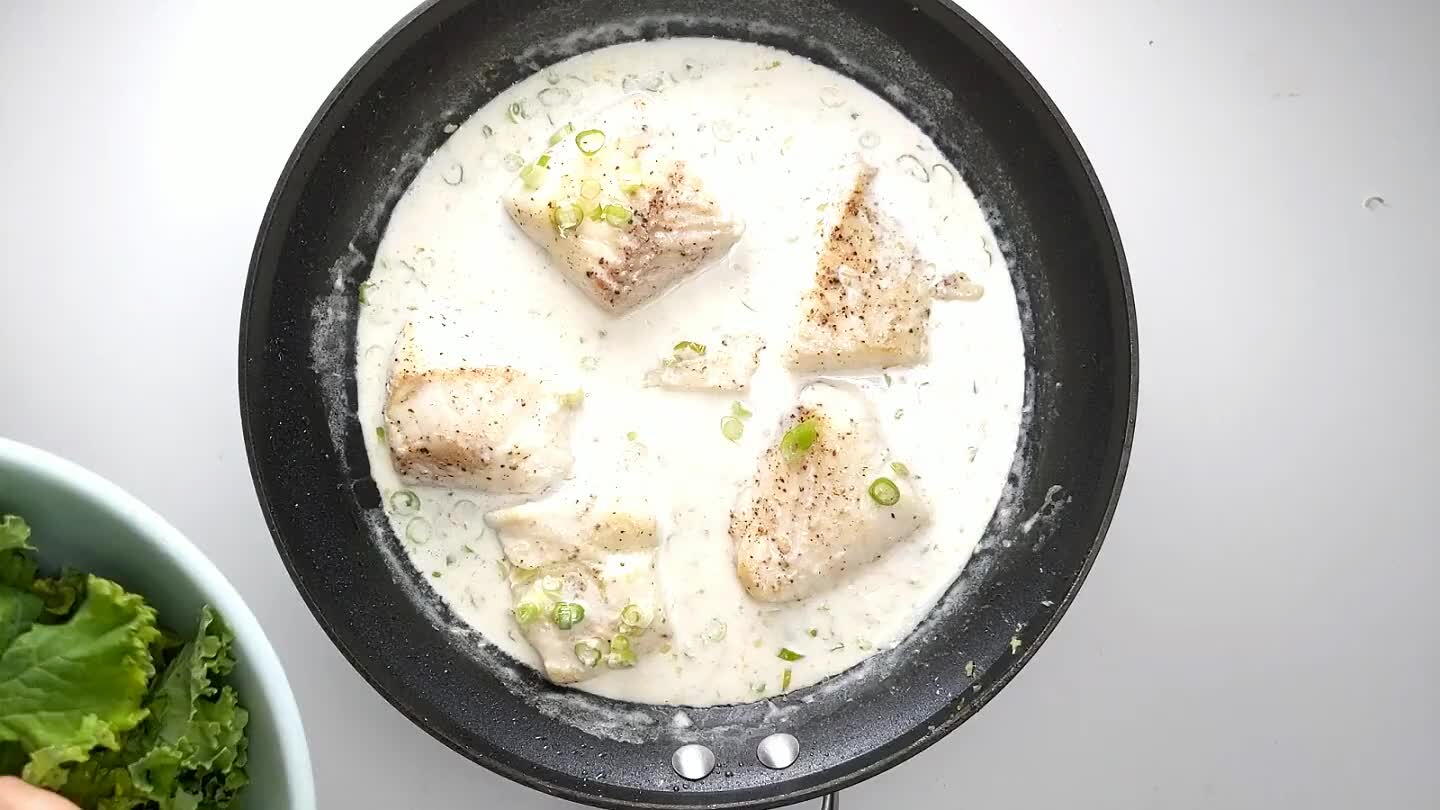 Add the kale to the pan and submerge as much as you can in the sauce. Add a lid to the pan to steam the kale for just a few minutes or until softened.