Recipe video made by Michelle
Published on 35 days ago, viewed by 26
3 portions
25m
Halloumi is a grilling cheese from Cyprus. It becomes beautifully crisp and delicious when fried or grilled and goes wonderfully with fresh herbs and lemon.
What you will need
2 cups cooked couscous
8 ounces halloumi cheese
1 tbsp olive oil
1 pint cherry tomatoes
1 seedless cucumber, sliced
1 tablespoon olive oil
1 lemon, juiced
3 tablespoons fresh oregano
2/3 cup hummus
pinch of salt
pinch of pepper
(Nutritional facts 177 calories, 6.06 g fat, 23.59 g carbohydrates, 7.05 g protein, 12 mg cholesterol, 191 mg sodium)
How to cook
Gather all ingredients.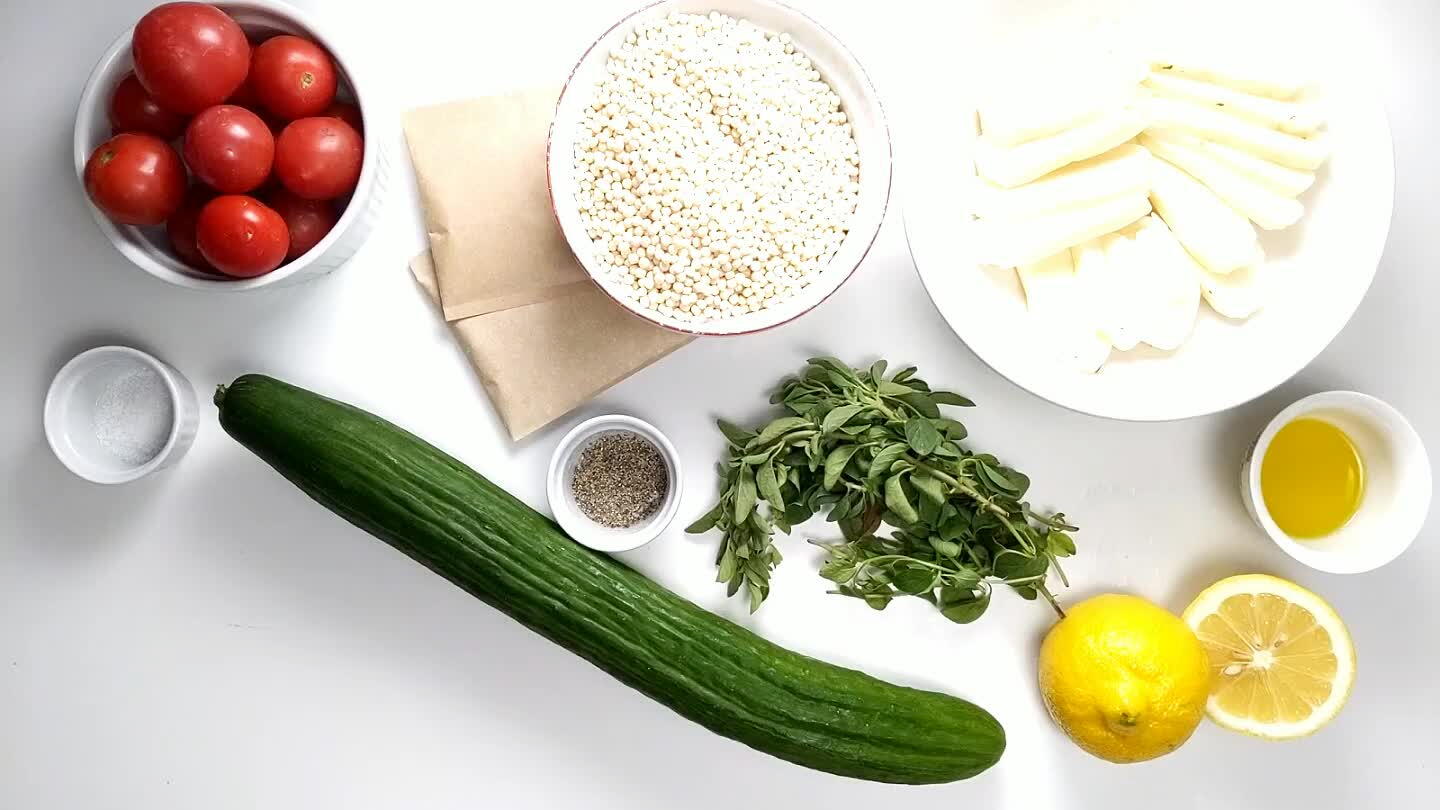 Portion all ingredients. Wash veggies, slice halloumi into rounds.
Follow package instructions and boil water and add the couscous to the pot. Meanwhile prepare the other ingredients.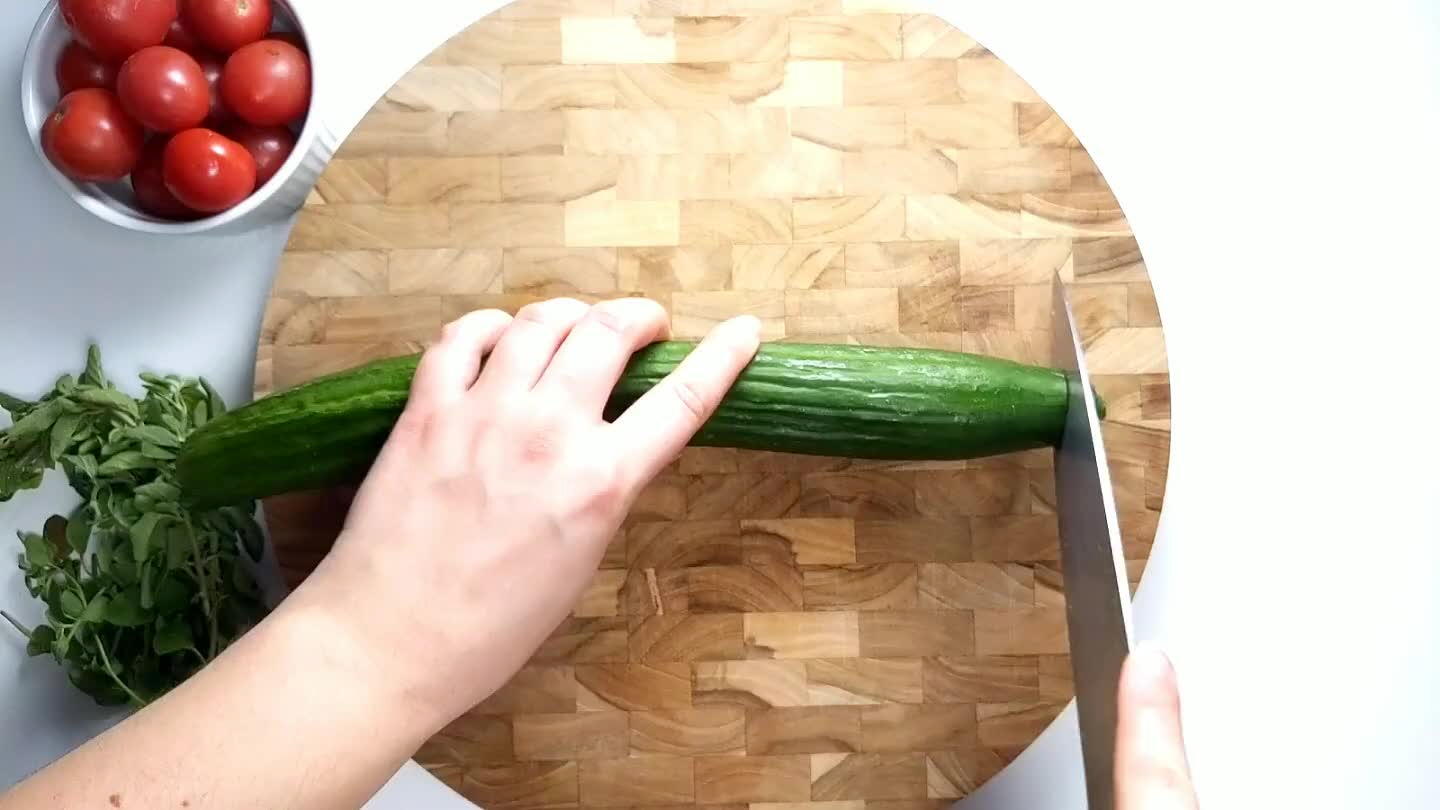 Cut the cucumber in half and remove the ends. Cut the cucumber round in half.
Cut the cucumber into quarters and chop.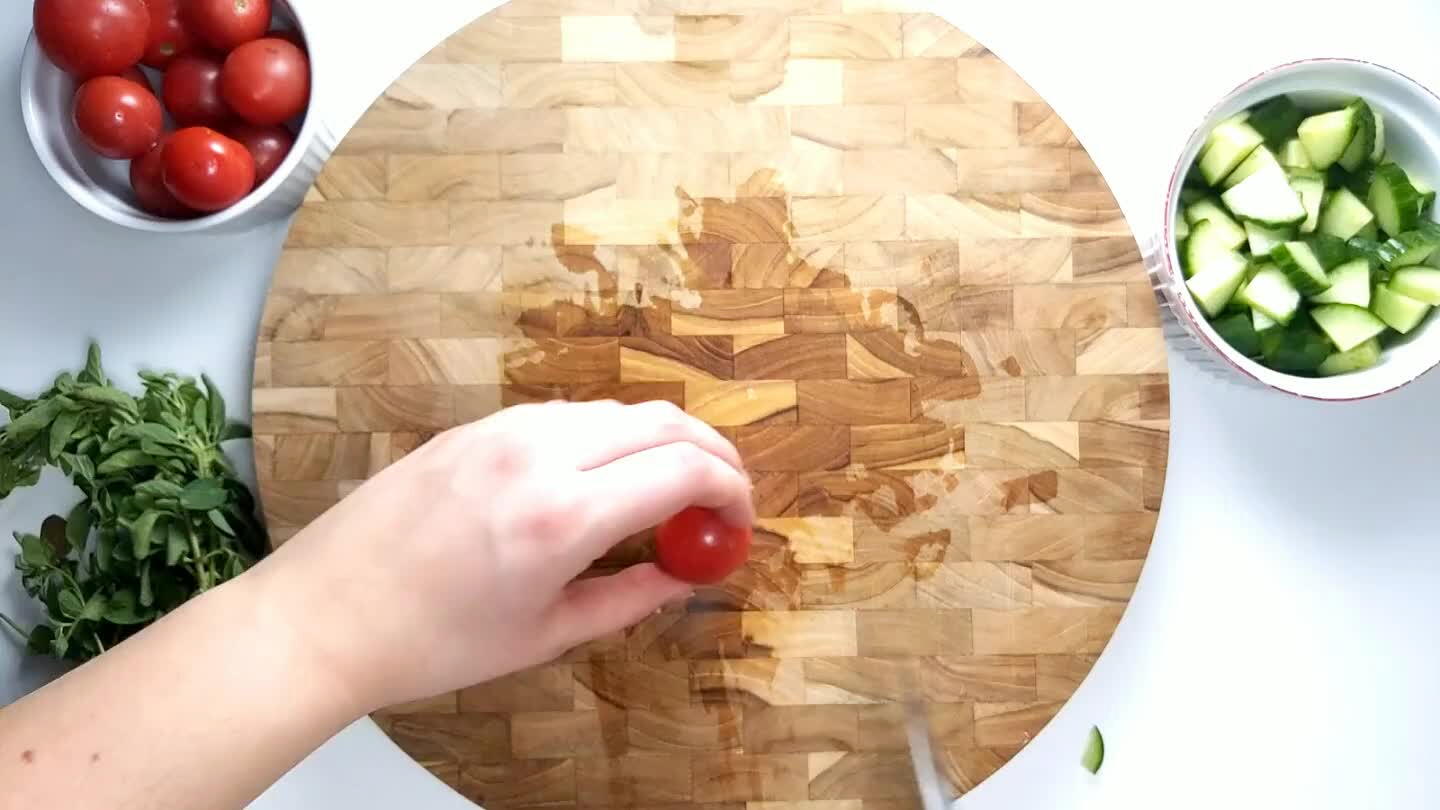 Cut tomatoes in half.
Use your fingertips to pinch the leaves of oregano off of the stem.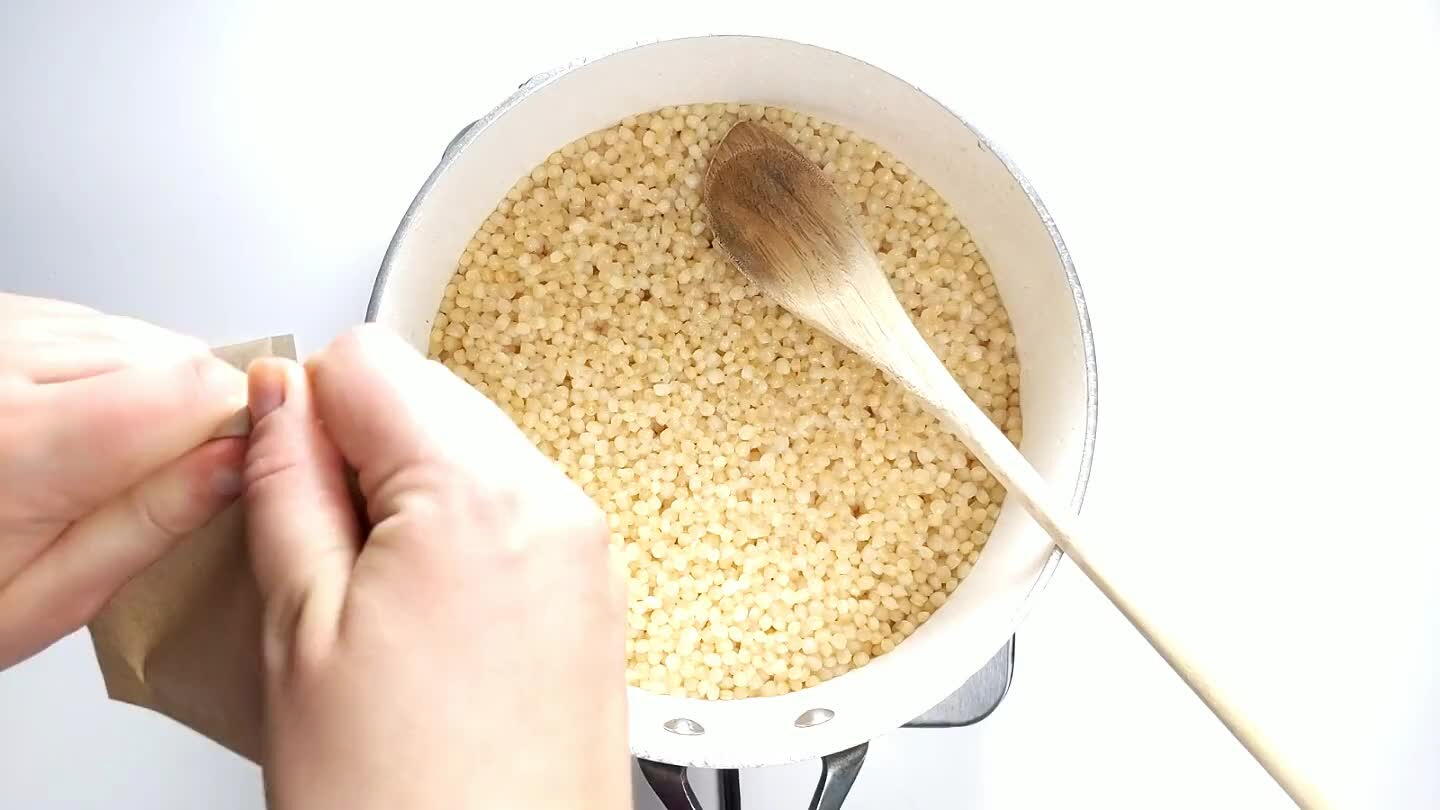 After the couscous simmers for about 20 minutes follow the package instructions and add the seasoning and add the lid to finish cooking while you fry the halloumi.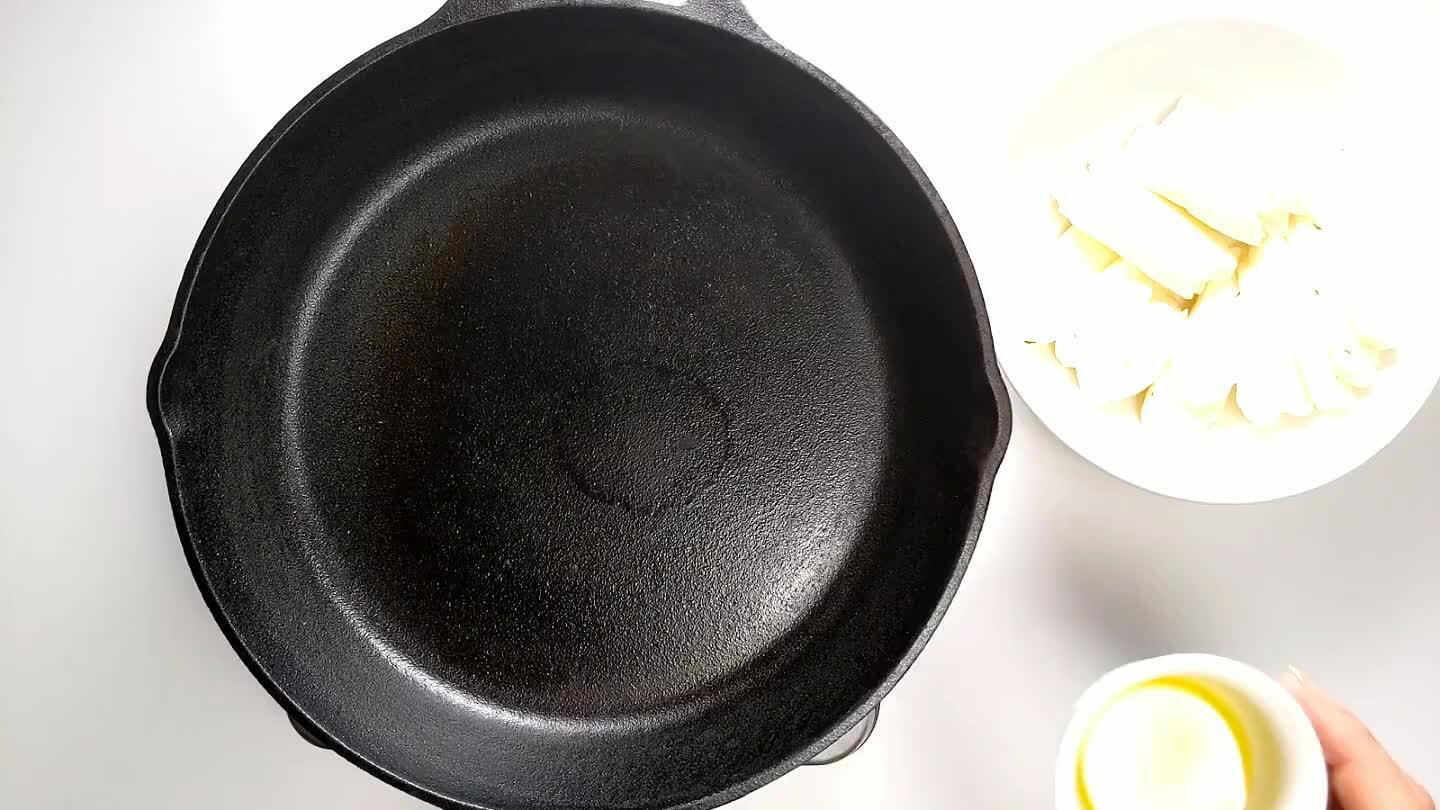 Add oil to a hot pan and add the halloumi in one layer on the pan.
Flip the pieces when lightly crispy and golden brown, about 3 minutes on each side.
Portion the couscous into bowls and add tomatoes, cucumbers, and fried halloumi.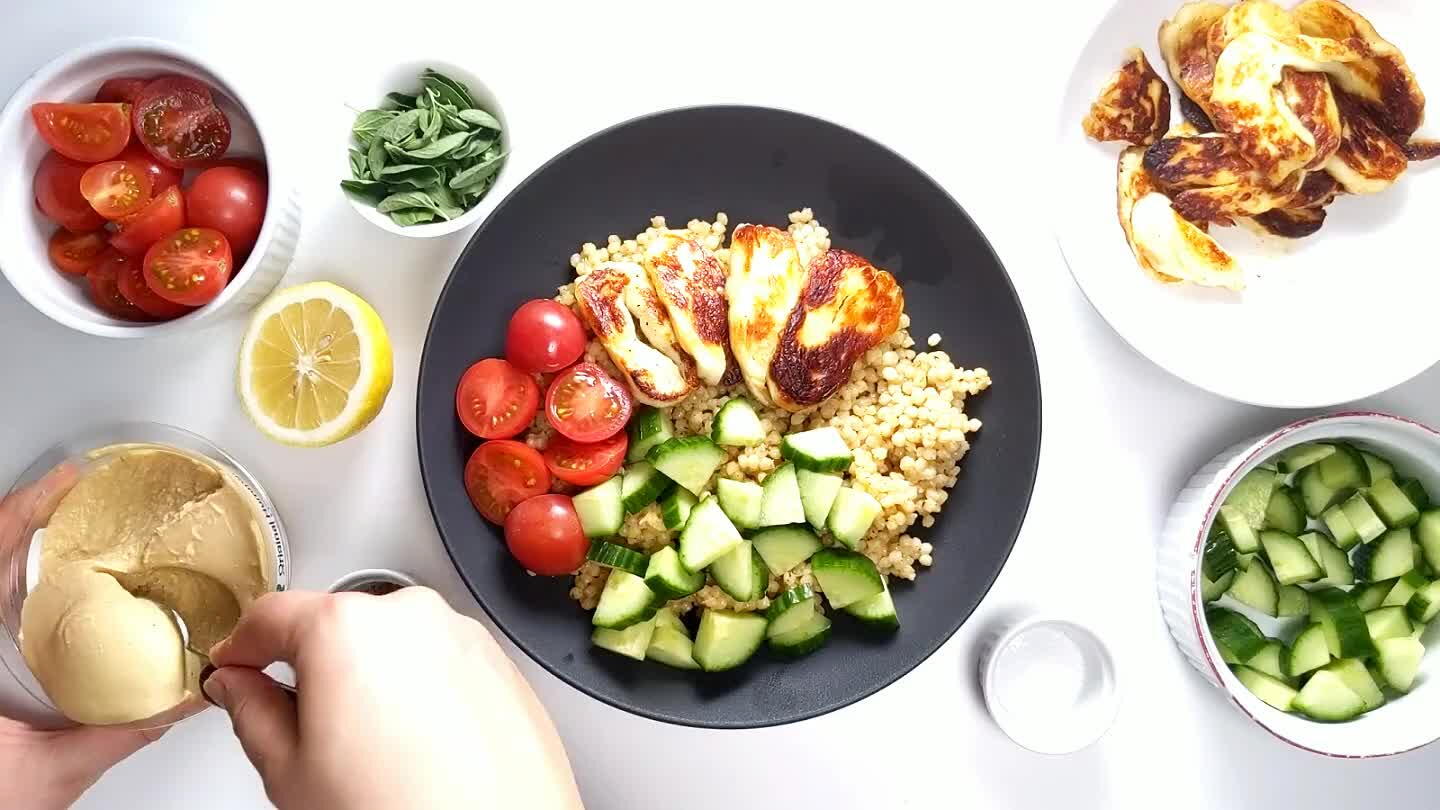 Top the bowl with a dollop of hummus, and the fresh oregano leaves.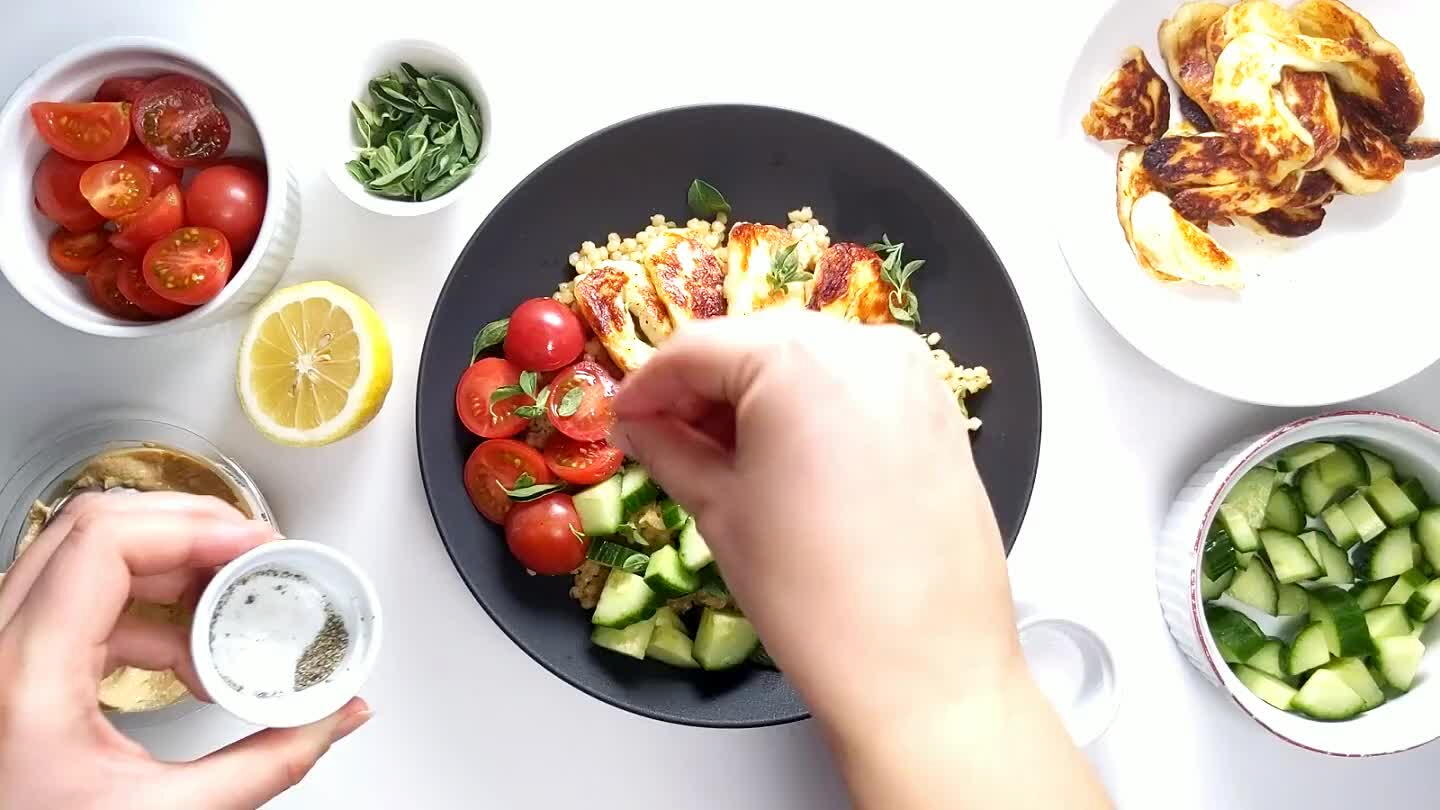 Finish off the bowls with ground pepper, salt, and fresh squeezed lemon.
Comments