Hasselback Buffalo Ranch Chicken
with Buttered Corn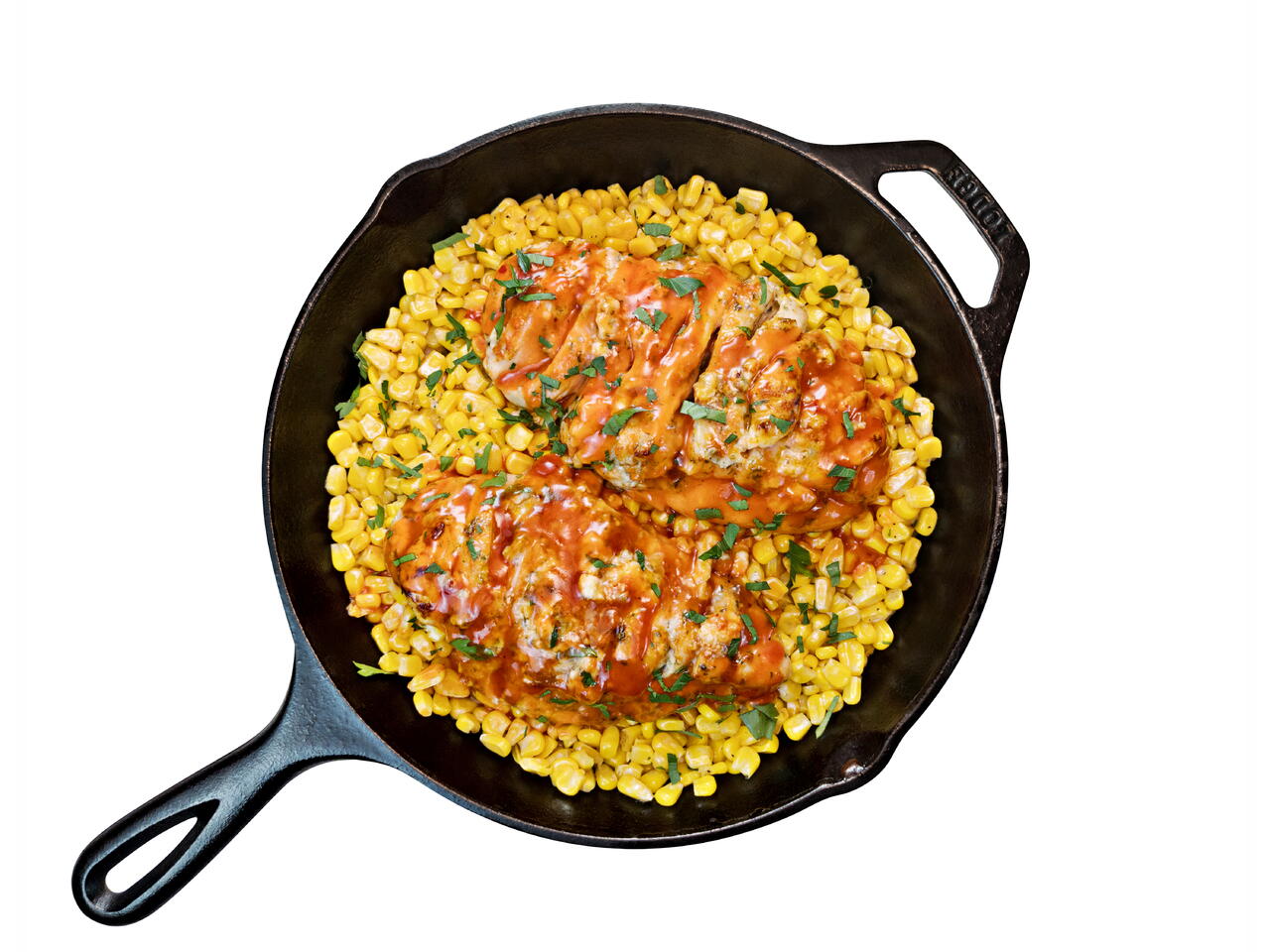 4 portions
30m
Fully embrace buffalo chicken in this all in one dish. Ranch seasoning imparts that perfect flavor onto the chicken that goes great with the buffalo sauce, especially combined with the creamy blue cheese stuffing. Let the buttered corn soak up all that extra sauce and enjoy!
What you will need
1 oz Ranch Seasoning
4 oz Blue Cheese
1.5 lbs Chicken Breast
1/4 cup Hot Sauce
1/4 cup Unsalted Butter
Parsley, optional
Corn
16 oz Frozen Corn
2 Tbsp Unsalted Butter
1/4 tsp Salt
pinch Black Pepper
(Nutritional facts 201 calories, 8.04 g fat, 20.92 g carbohydrates, 12.75 g protein, 41 mg cholesterol, 900 mg sodium)
How to cook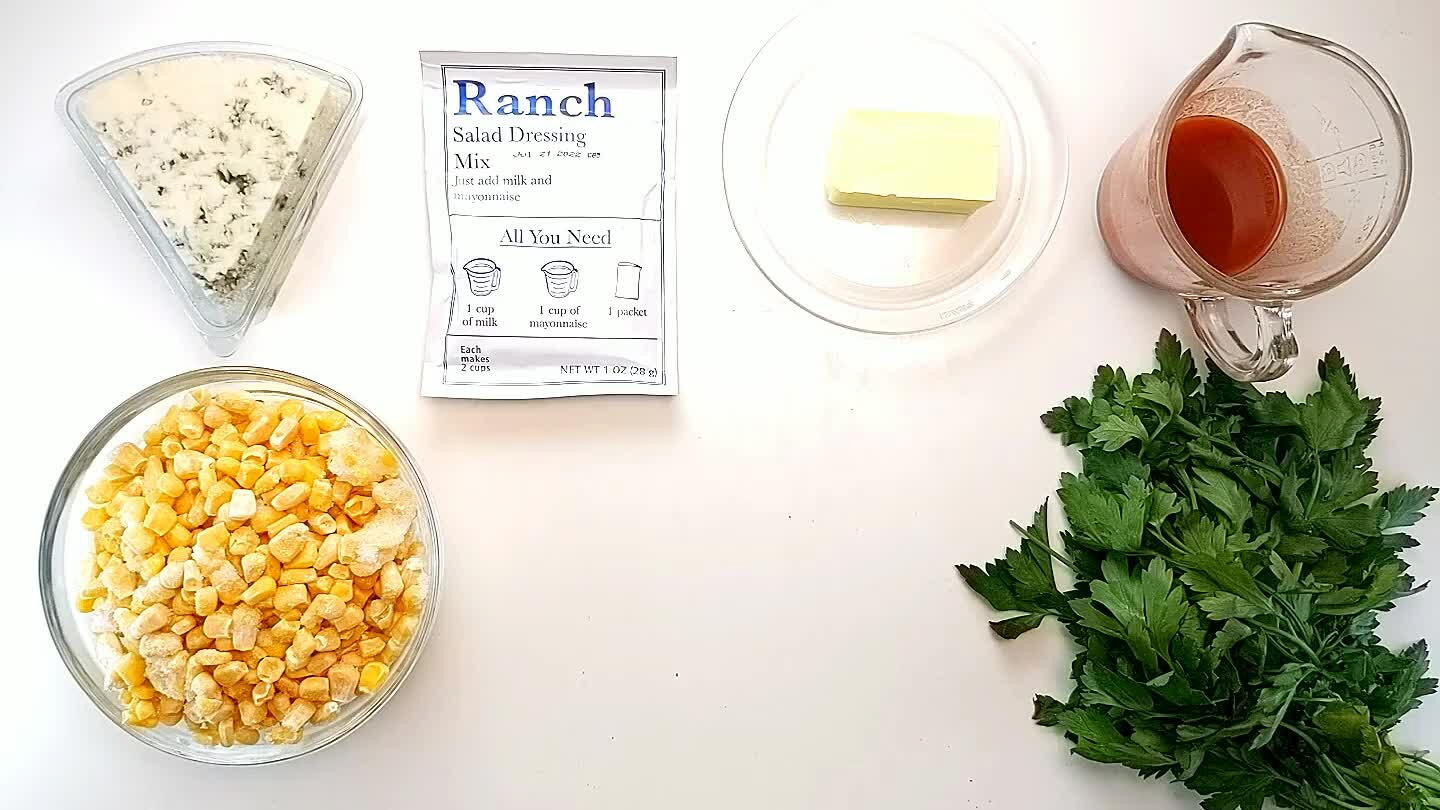 Gather and portion ingredients.
Coat both sides of the chicken breasts in ranch seasoning.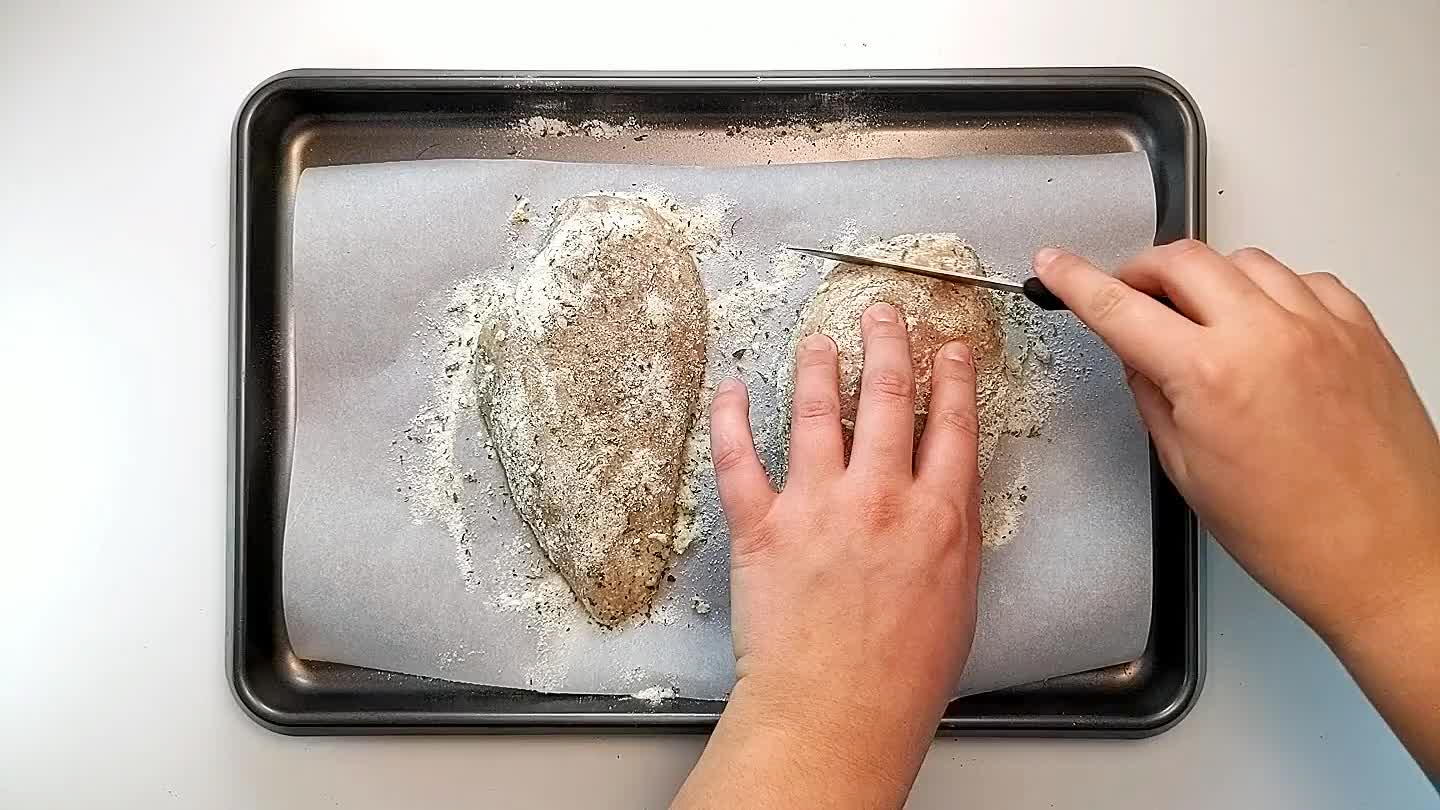 Slice strips into the chicken about 1/4 inch in between them. Cut the slices about 3/4 of the way through the breast, being careful not to cut all the way through!
Stuff crumbled or sliced blue cheese between each of the slices of chicken.
Melt the butter in a saucepan and add the hot sauce. Stir until the sauce comes together.
Pour the buffalo sauce over the chicken breasts.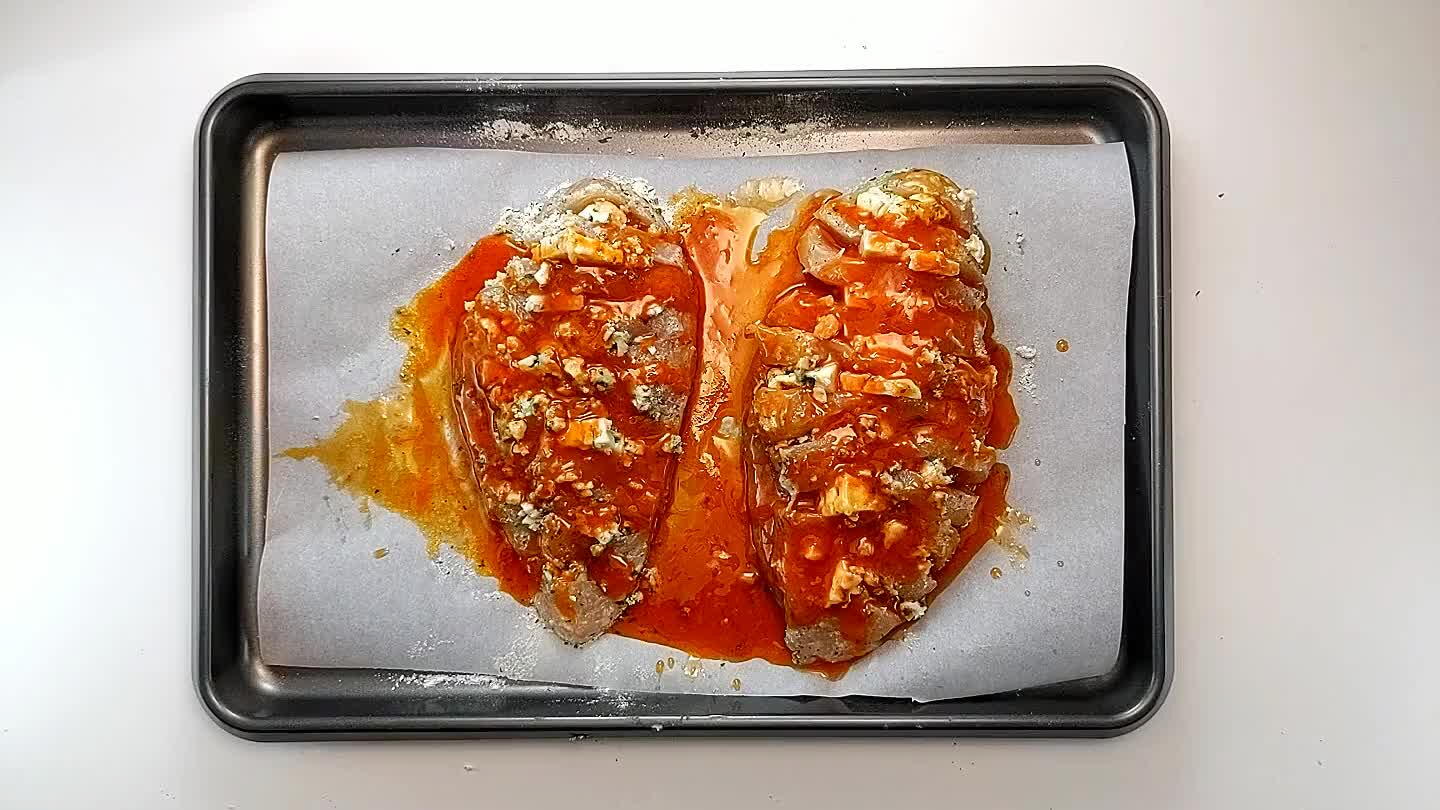 Bake for 20-25 minutes or until the internal temperature of the chicken reaches 165 °F.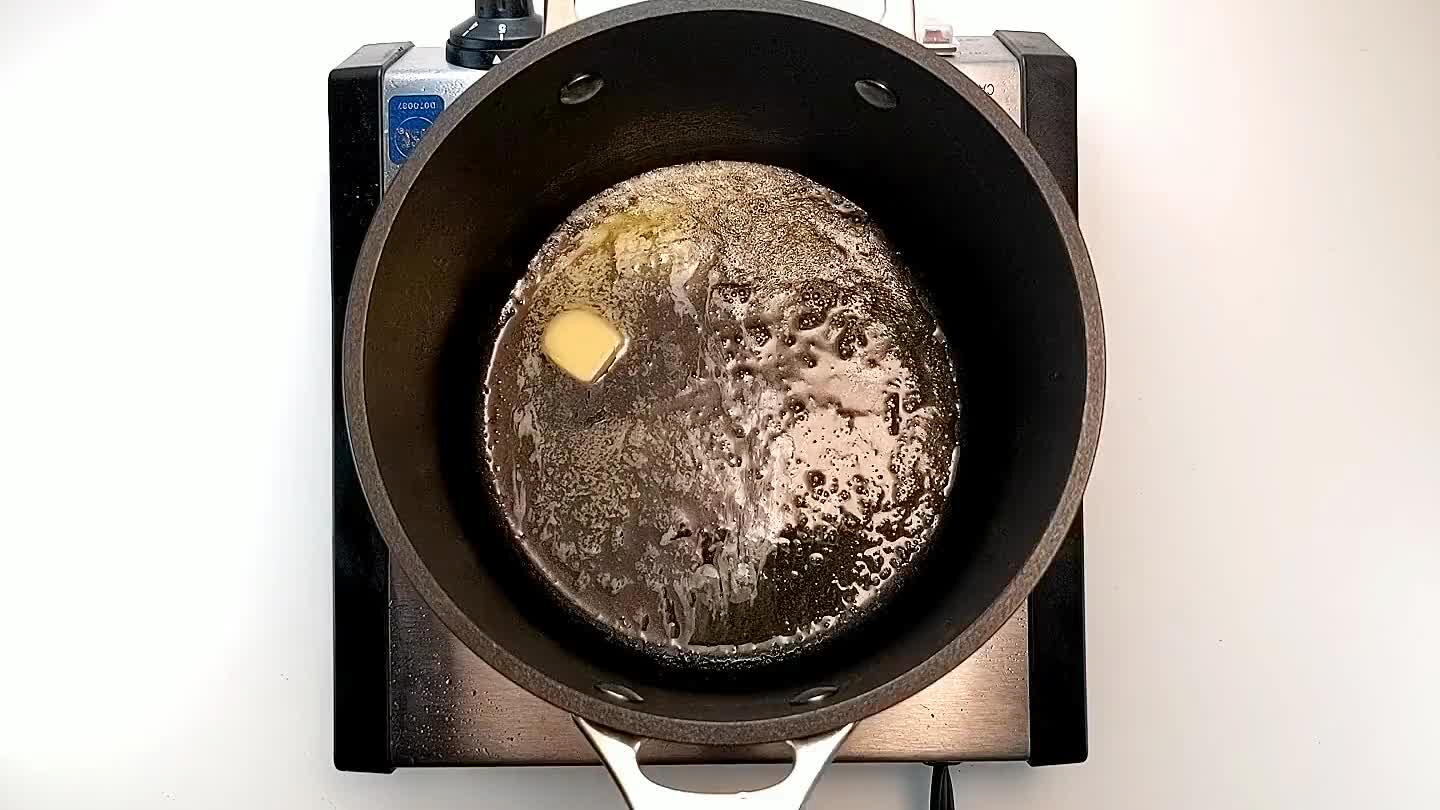 Add the butter to a saucepan over medium heat and add the frozen corn kernels. Stir occasionally until corn is warmed through.
Once the corn is hot and butter is all melted in, serve the chicken over the corn and pour any sauce left on the pan over the top.