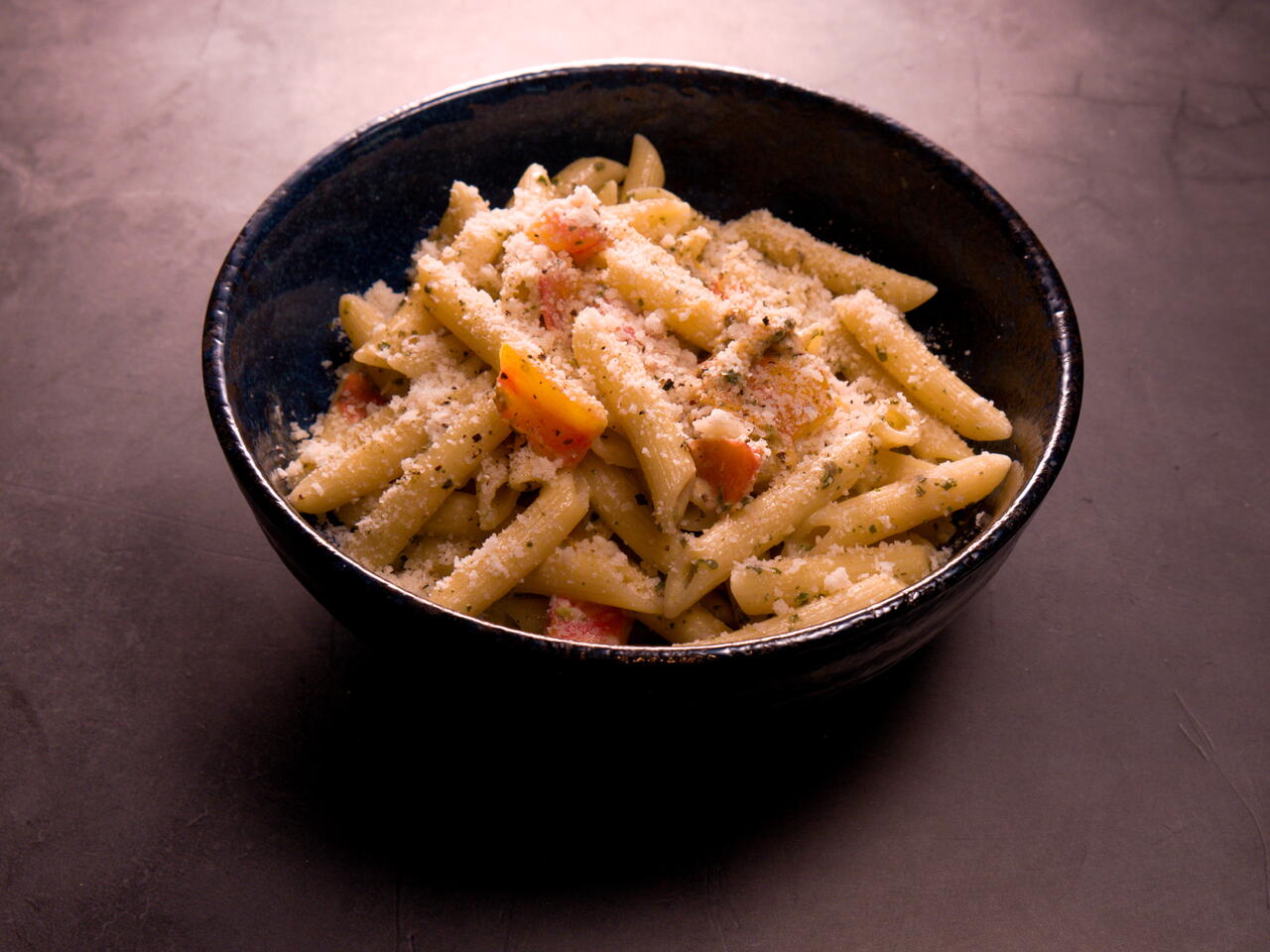 Recipe video made by Ryan
Published on 08/21/2019, viewed by 1392 , 1 Comments
4 portions
20m
A simple creamy pasta with low overhead. Great for a quick weeknight dinner. With a little practice, you can have this on the table in fifteen minutes.
What you will need
1 lb Penne
1 large Heirloom Tomato
1 cup Heavy Cream
1 cup Pesto
Salt and Pepper
1/2 cup grated Parmesan
(Nutritional facts 286 calories, 21.41 g fat, 16.14 g carbohydrates, 9.03 g protein, 34 mg cholesterol, 805 mg sodium)
How to cook
Bring salted water to a boil. Add the penne, and stir to make sure the pasta doesn't stick. Boil as instructed on package. I recommend the pasta when it is still slightly firm so that you can finish cooking it in the sauce later.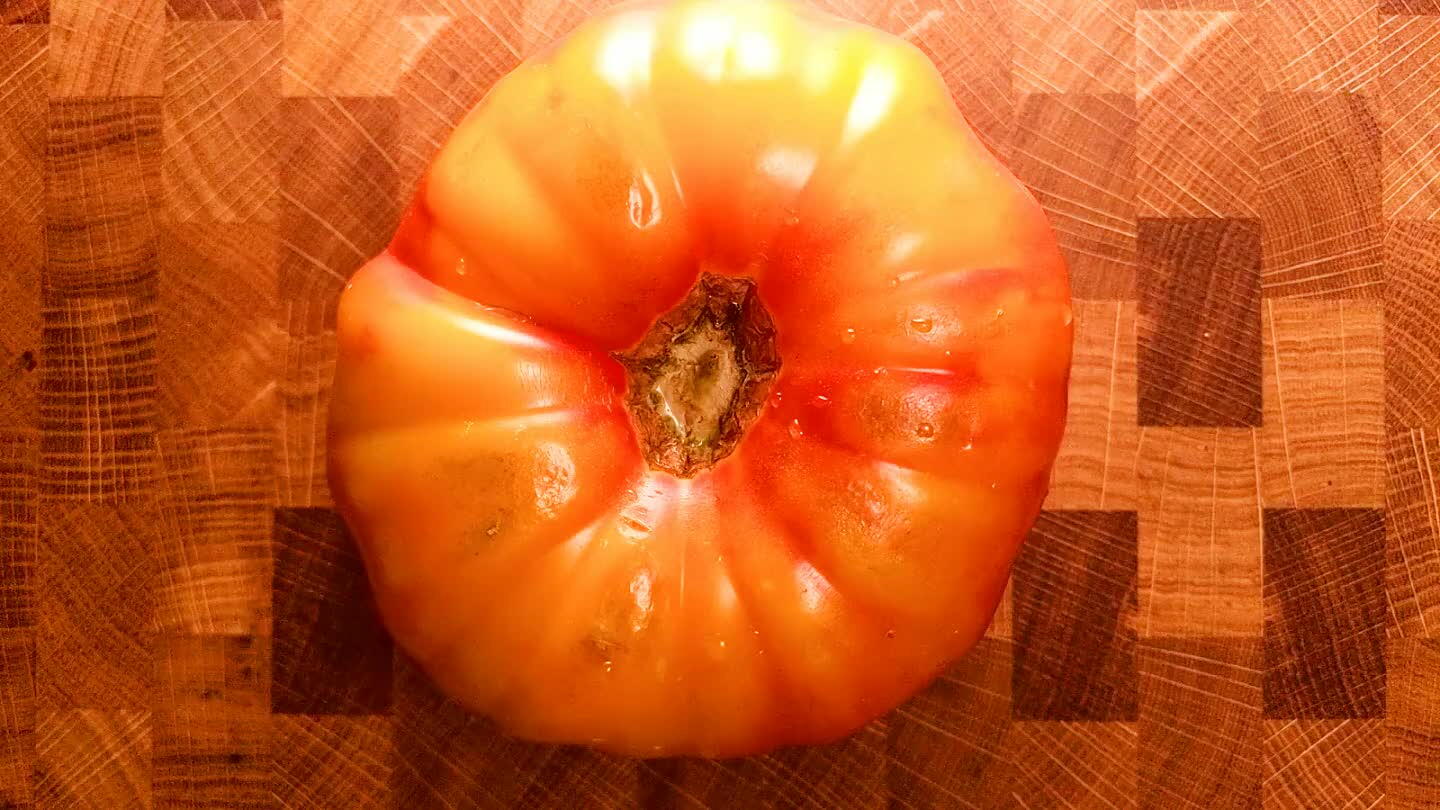 Slice the stem out of the tomato. I like to slice off 3 sides of the tomato, then lay it on its side and cut out the stem. Use a sharp knife to cut tomatoes, or a bread knife if a sharp knife is not available.
Take the chunks and give them a rough dice. The chunks don't need to be uniform for a dish like this. They will shrink and change shape when they are tossed into the hot pasta anyway.
Strain the pasta, then return it to the same pot so you can make the sauce.
Add the cream to the pasta over medium-low heat. Stir frequently as the cream comes to a gentle simmer and begins to thicken slightly.
Turn off the heat and stir in the pesto.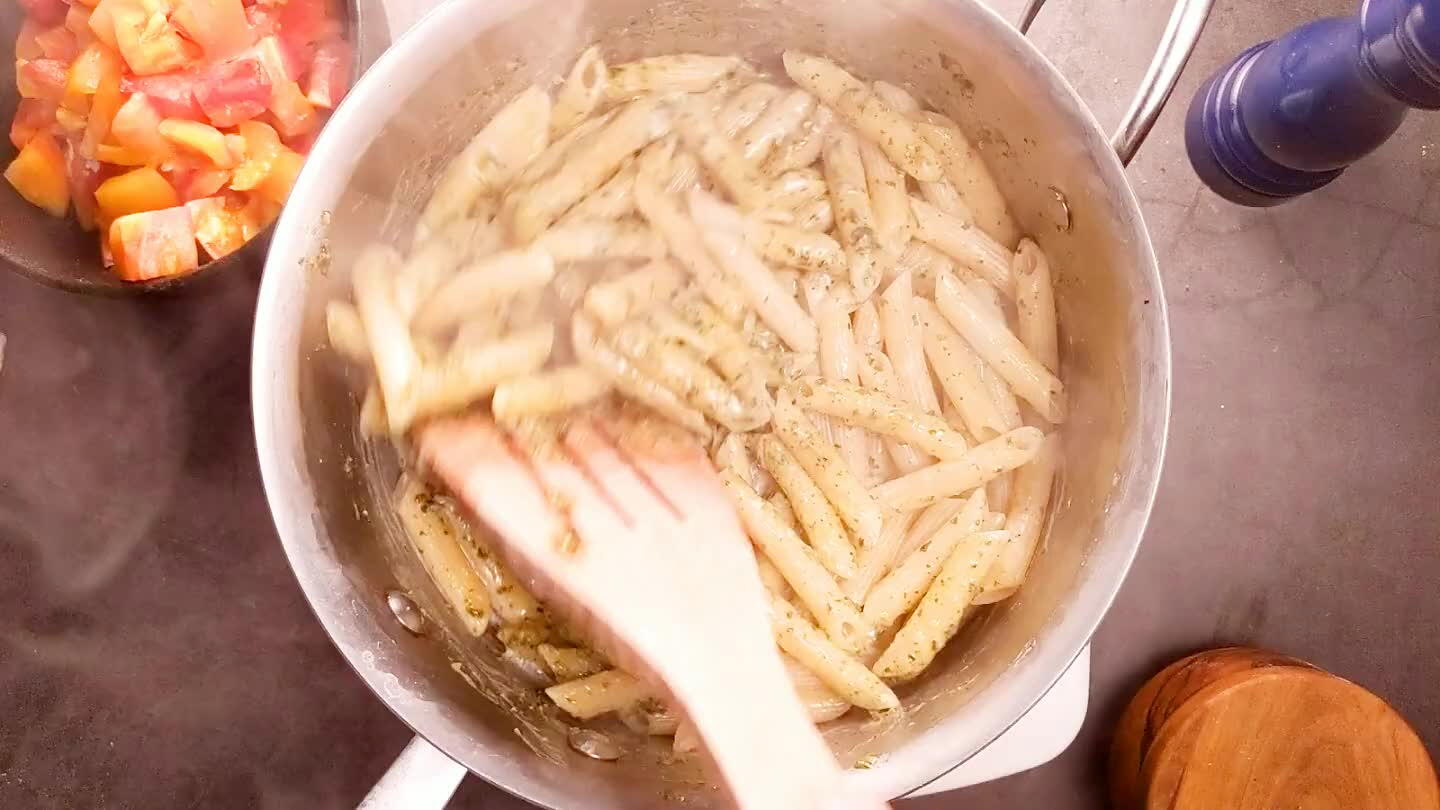 Stir in the diced tomato. You don't really want to cook the tomato because it will take the edge off of the flavor. Just mix it in and warm it through.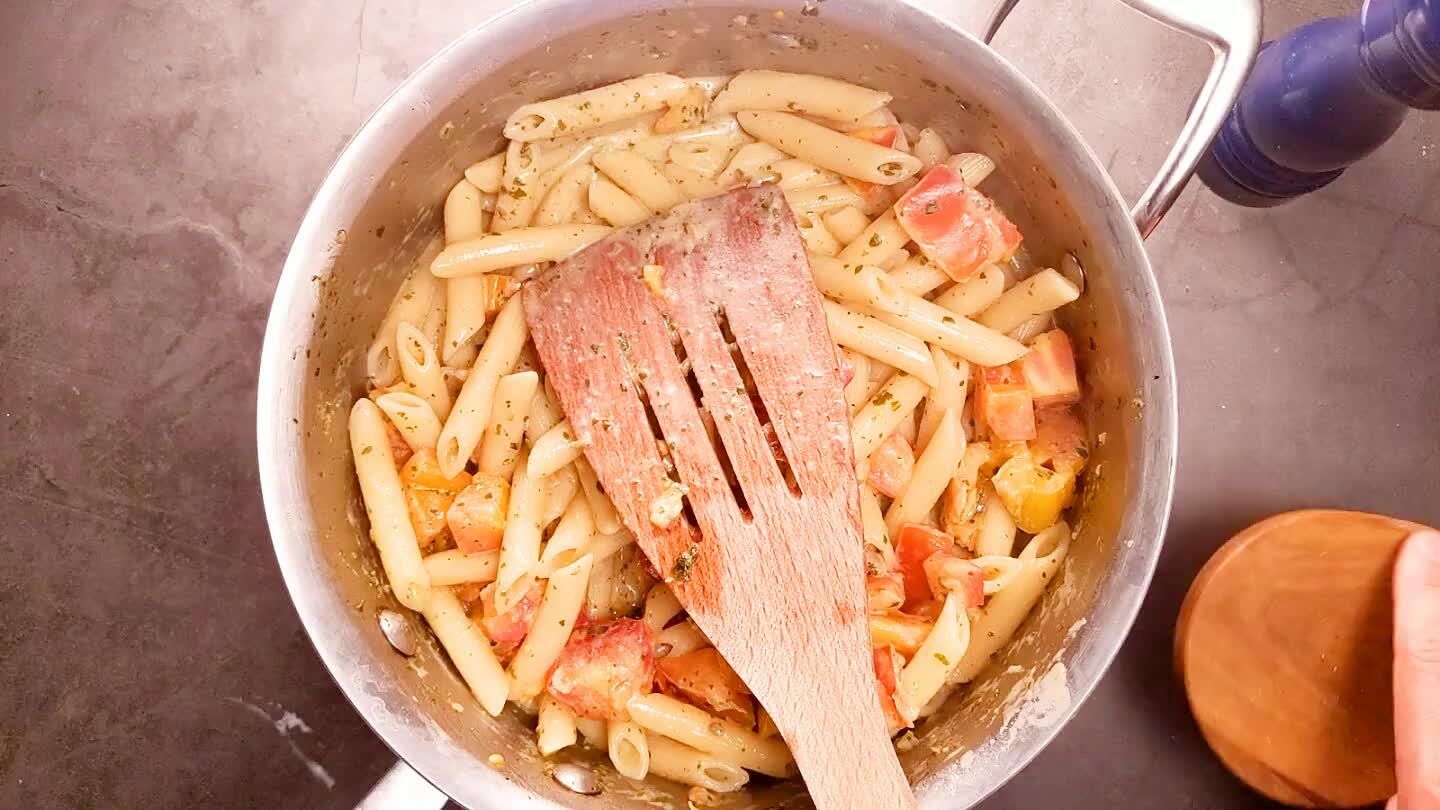 Add a little salt and pepper to taste.
Serve with a little grated parmesan.
Comments